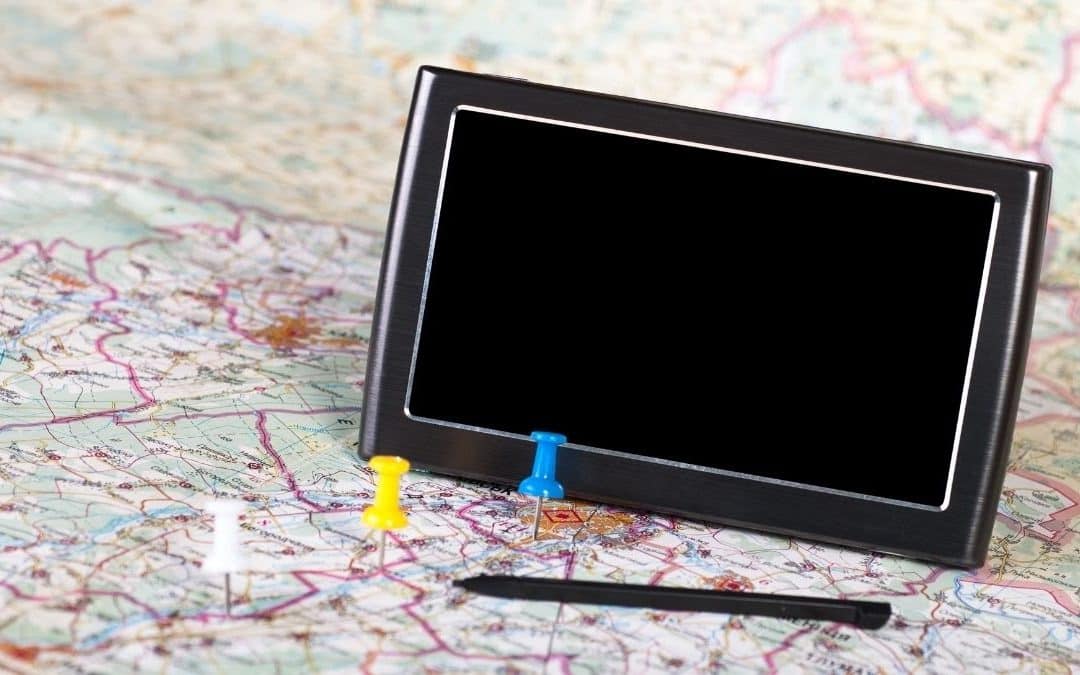 Most of us are familiar with GPS (Global Positioning System) in our cars or smartphones. But this technology has a much wider use which is especially evident in the construction industry. It is used for everything, from tracking vehicles and equipment to enhancing worker safety. GPS tech can also gather important data about site locations and heavy equipment status. The way it works...
Most of us are familiar with GPS (Global Positioning System) in our cars or smartphones. But this technology has a much wider use which is especially evident in the construction industry. It is used for everything, from tracking vehicles and equipment to enhancing worker safety. GPS tech can also gather important data about site locations and heavy equipment status. The way it works...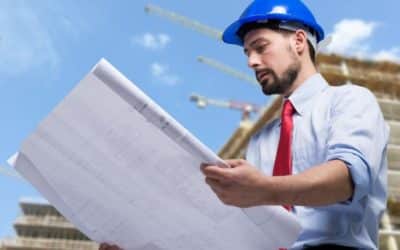 Not everyone can be a construction project manager. This is a role that requires a lot of responsibility, patience, and organization. Job duties are different from company to company, but generally, the project manager needs to supervise an entire project from the beginning to the end. This includes project planning, budgeting, hiring subcontractors, scheduling, and ordering materials and...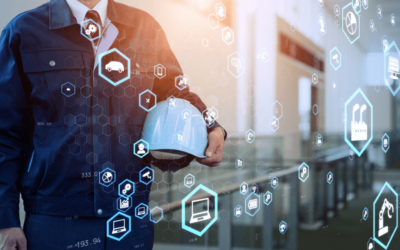 The future of construction safety is here. We list a few types of wearable technology in construction that make construction work much safer and more efficient.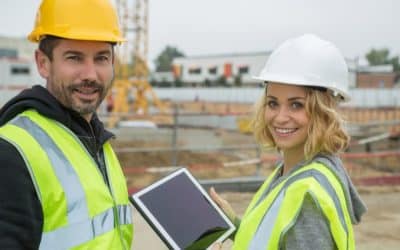 Effective construction delegating involves more than assigning tasks to someone else. This article explains why delegation matters and how to do it right.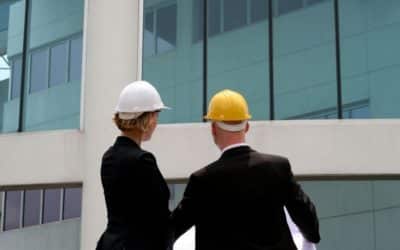 Every construction project must come to an end. So, what happens next? You need to take final steps to ensure everything is complete and that you can safely hand over the project to the owner. This is where construction project closeout comes in. The construction project closeout is often an overlooked phase in the construction process since you're working hard on finishing the...
Moving heavy equipment can be challenging, especially logistically. However, sometimes moving equipment is an indispensable part of your daily operations, and all you can do is put in the effort to conduct the transport safely and effectively. Accidents can...
When you start in the construction business, you have one goal in mind: profit. But there are many obstacles to success: stiff competition, labor shortages, frequent change orders, supply chain delays, etc. If businesses don't garner enough revenue, they can't...
Good construction companies always find ways to optimize processes to deliver projects without sacrificing quality. But as anyone knows, this is not something that can happen overnight.  Only with continuous improvement can you ensure efficiency in construction...
Everyone knows that good construction project management is essential for successfully completing a construction project. Every project type, be it commercial, residential, or industrial, has to be overseen from the beginning to the end. Construction project...
Even though 35% of the world's population owns a smartphone, including 77% of Americans, people are still wary of the digital culture, particularly in construction.  However, if you decide to turn to digital solutions for communication and record-keeping, you will...
Construction projects are complex matters, and their success hinges on proper management. This, in turn, requires special skill and knowledge. Therefore, you need to hire competent project managers to navigate this dynamic process. It will be their job to coordinate...
When you organize heavy equipment towing, you have to account for loading, unloading, and safety measures that go into transporting heavy machinery from site to site. This is not something you should take lightly or neglect because you're in a hurry. Handling...
Most construction companies don't excel at every aspect of the construction process. Instead, they're great at some tasks and less skilled at others. In the construction industry, you don't necessarily have to be a jack of all trades. When their teams lack expertise...
Many construction projects require working at heights, so taking them on means you'll probably need good lifting equipment. Luckily, there's plenty of choices! Most lifting equipment consists of a platform connected to an extension arm and mounted on a...
Even though it can be quite costly, regularly servicing your machinery is vital for keeping your equipment and business running. Failing to perform regular maintenance will eventually lead to substantial monetary losses and project delays. So, construction companies...
Let's start with some good news, shall we? According to a recent report by Commercial Construction Index, almost 37% of contractors expect revenue to increase in the coming year, and 24% of them expect their profit margins to rise as well. These numbers...
Asset tracking can yield a lot of data, but these findings are only truly valuable when decision-makers understand what to measure and know how to properly apply the information they've extracted.  The different goals and needs of each company will dictate which...
Most of us are familiar with GPS (Global Positioning System) in our cars or smartphones. But this technology has a much wider use which is especially evident in the construction industry. It is used for everything, from tracking vehicles and equipment to...
Not everyone can be a construction project manager. This is a role that requires a lot of responsibility, patience, and organization. Job duties are different from company to company, but generally, the project manager needs to supervise an entire project from...
The future of construction safety is here. We list a few types of wearable technology in construction that make construction work much safer and more efficient.
Effective construction delegating involves more than assigning tasks to someone else. This article explains why delegation matters and how to do it right.
Every construction project must come to an end. So, what happens next? You need to take final steps to ensure everything is complete and that you can safely hand over the project to the owner. This is where construction project closeout comes in. The...
Working in the construction industry can sometimes be a double-edged sword. On the one hand, you're working in the biggest industry in the world. Some newest reports predict that the global construction industry will grow to $10.5 trillion by 2023. This growth...
Every good contractor knows the value of heavy equipment. It's irreplaceable for efficiency on the construction site and delivering projects on time. So, to get your hands on quality equipment, you have two choices: buy or rent. While buying new machinery might...
IT equipment is considered some of the most critical assets of many organizations, including schools and educational institutions.  Teachers all around the globe use different IT tools to improve their students' learning experience, especially during long-distance...
IoT in construction solves many challenges the industry is facing. This article explains how IoT can make your construction business more efficient and profitable.
Schools have been heavily investing to transform their learning environments for years. This practice was crucial during the pandemic lockdowns when most schools were closed and shifted towards online classes. Consequently, students were provided with portable...
As small business owners or independent workers, contractors and construction professionals are usually used to "going it alone." That means the tremendous stress and responsibility associated with managing a construction project or finding work in the industry...
Construction technology is rapidly advancing. We provide you with an overview of the top construction technology trends.
In this article, you'll find an overview of concreting tools and equipment to efficiently tackle concreting tasks on your construction site.
As the construction industry evolves, bidding becomes more complex. Apply these ten construction bidding tips to win more projects.
We're here to guide you through six essential elements of the general construction planning process to help you avoid delays and unnecessary expenses.
When working underground, you need the best mining equipment to handle challenging environments and complete the job efficiently. We've covered common types of industrial mining machinery and how to manage it for maximum efficiency.
To help you navigate the trends in construction technology, we look at examples of IoT improving construction safety and how to implement IoT in your business.
These are exciting times for the construction industry. Last year, it was valued at $1.36 trillion in the US alone, mainly due to increased spending on private and nonresidential buildings. But there's more. Experts predict that the worldwide population will hit...
If you've been wondering what IoT can do for your business, read this article to learn about the greatest construction IoT benefits, applications, and purposes.
We're covering the characteristics, main benefits, and applications of metal asset tags, as well as how to use them with your equipment.
As with every construction site task, your workers need their essential welding equipment to complete it efficiently. This article cover PPE welding gear, supporting equipment, and different types of welders you might use for your welding needs.
Using heavy equipment rental software helps you become more productive and efficient. Here are the top 6 benefits of using rental software in your business.
This article lists four common materials used for tags and explains the benefits and downsides of different label types to make your decision easier.
We're outlining the most important things to consider when cleaning your heavy equipment to keep it in pristine condition and serve you for a longer time.
Heavy equipment is often used in harsh conditions and can malfunction if not taken care of properly. Here are some heavy equipment care tips to keep your machines running and functional for longer.
Are you still keeping track of all of your company belongings manually? Here are seven reasons to automate asset tracking and let technology do it for you.
Being in the construction business is expensive as you have to invest in your tools and equipment out of pocket to get the job done. This article will help you understand the four things you can do to secure your tools and make it harder for thieves to get them. That way, you'll minimize and practically eliminate tool theft at your construction site.
If you're starting out as a general contractor, this article will provide you with six helpful tips to efficiently manage your legal matters, team, and equipment.
In addition to being mandatory in many areas, obtaining a contractor license might grow your business, expand your construction capabilities, and boost client confidence. However, to gain your license most expediently, it's important to first become familiar...
Managing a small contractor business means you have many responsibilities to juggle. Try these six tips to maximize your efficiency and keep growing your business.
Heavy equipment replacement parts can significantly prolong the lifespan of your machines. Here's what parts you should pay attention to and what to consider when sourcing replacement parts.
If your renter or buyer is on the other side of the world, you'll have to find a way to ship the equipment to them. The most popular and cost-effective way to do this with heavy equipment is to import the machinery using nautical vessels. However, many containers get...
Construction professionals spend so much time on worksites that it's easy to feel complacent in them. However, ignoring basic safety precautions can quickly lead to catastrophic injury or expensive, time-consuming delays. In fact, on average, two construction...
However, how you manage those issues to get the project back on track will determine your overall success. If you fail to respond to minor issues immediately, the problems can snowball, jeopardizing the entire project. To put you one step ahead, we've looked into...
To succeed in this competitive industry, you need to make smart decisions and create strong foundations to grow your business more sustainably. Here are five contractor business tips you need to implement in your business strategy for long-term success.
Here's what you need to know about construction equipment attachments to make more informed purchasing decisions and get the most out of your machines.
Although the construction industry is considered one of the slowest to adopt emerging technologies, records show that cloud implementation is on the rise in the construction sector. Here are all the benefits you can reap from this technology.
Buying an excavator can be a nerve-wracking experience. First of all, excavators are one of the essential types of heavy equipment in construction. Their versatility allows contractors to handle any job, from landscaping to demolition. Basically, whatever your...
Did you know that equipment needs to weigh at least 5,000 pounds to be in the heavy category? That is 25x the weight of an average American male. An excavator's median weight is a little less than 70,000 pounds or 350x more than the average male. The point is:...
It's hard to imagine a construction site without an excavator. Ever since William Otis engineered his steam shovel in 1796 to excavate dry earth, excavators have been indispensable in various construction projects. Digging, clearing, dredging, landscaping,...
Some construction companies see equipment warranties as a necessary evil, while others disregard their importance and hope for the best. If you're among the latter, you might find yourself in hot water when your machine fails, and you have to pay for the repair and...
If you work with heavy equipment, you may think there's nothing more to transportation than moving pieces of machinery from point A to point B. And how difficult can that be? According to statistics, very! Around 100 deaths yearly happen in the process of transporting...
Having a fleet of construction vehicles comes with a lot of costs. You have to invest in purchasing the machinery, insuring it, and paying taxes for it, and that's only the beginning. Don't forget that you have to service your fleet regularly or face costly...
People in the construction business knows that buying used heavy equipment isn't easy. The process consists of more than just finding a piece of machinery you need for a project and purchasing it. You have to find a reputable seller before even thinking about...
So, you've opted for buying reliable second-hand equipment instead of allocating your hard-earned resources for purchasing fresh off the conveyor belt. After extensive research into the used equipment market, you find a respectable supplier who offers the make and...
Whenever you conduct a construction project, it's almost guaranteed you'll need an excavator. Whether it's a small backyard renovation or a high-rise skyscraper construction, excavators can be seen on many different construction sites. They vary in size, which...
Buying used construction equipment is a smart way to save money for necessary tools. However, doing so can also result in some unwelcome surprises that you should be wary of. For instance, the equipment can have invisible structural damage from not being used...
Personal protective equipment is the cornerstone of successful construction work. When contractors supply their workers with personal protective equipment, they keep them safe from life-threatening hazards. On the other hand, failure to comply with PPE safety...
According to the Occupational Safety and Health Administration (OSHA), workplace injuries cost companies a lot more than is normally assumed. The insurance and medical costs alone can go up to $40,000.  But don't forget that the indirect costs of a worksite safety...
The construction industry is expected to generate a whopping $15 trillion revenue in the next three years. This means that the demand for equipment will also grow to keep up with the changes. Is your construction company prepared for that? Buying used machinery...
Quality medical care and diagnosis depend on having access to the right equipment. So, to provide complete care, hospitals need to have a standard set of medical equipment besides regular personal protective equipment. This enables them to enhance the...
So, you're looking into ways to finance your equipment because you can't afford a purchase right now? Don't worry, you're not the only one. Many construction businesses are struggling with purchasing machinery outright, which is why the equipment financing...
The construction industry is notoriously dangerous. Research shows that workers in the construction industry get injured at a 71% higher rate than in any other. What is more, one out of five worker deaths in the US happens precisely in the construction business....
What if we told you there was one change you can implement to completely transform the way you handle projects? It might sound too good to be true, but it's really not. This simple change that will help you upgrade your operations tremendously is using...
Choosing the right profession for yourself can be overwhelming. You want a job that pays well and offers long-term security, while also providing you with opportunities for growth. Pursuing a career as a heavy equipment operator checks all three of those boxes. ...
A functioning office environment depends on its inventory. If crucial equipment and supplies are missing, the employees will have difficulty completing their daily tasks and operations. How can a business keep this from happening? Start by making an office...
Equipment failure is one of the worst things that can happen in the field. One minute, you're all set to start your construction project, and the next, you're left without valuable machinery. Such breakdowns cause delays, downtime, and monetary losses. What's...
A construction site can be quite a dangerous place to work. Working with heavy machinery often invites disaster. The slightest error or lack of attention on the site can lead to severe injuries. In light of this, it is the responsibility of site managers and...
While it is best to try to minimize the storage time of your heavy equipment and maximize its useful time, that's not always possible. However, storing your heavy equipment can either help preserve their condition or irrevocably reduce their lifespan. If you...
It's no secret that the heavy equipment rental market is on the rise. After all, it reached the value of $103bn in 2020 and should reach $137bn in the next five years. Clearly, there's a lot of money in this industry. However, it's not exactly an easy...
Operational efficiency is what makes or breaks your company. In layman's terms, an operationally efficient company manages to finish the project quickly and within budget, while still delivering quality work. However, most businesses struggle with this. Some...
Even though the construction industry is predicted to grow by 15.6% in 2021 alone, it is one of the two least digitized industries, which sets it back. As the worth of a market increases, so do its needs. The construction sector cannot afford to keep lagging. If...
Do you frequently find yourself cutting corners on maintenance? Is your motto concerning equipment breakdowns "we'll cross that bridge when we get there"? If that's the case, imagine if your operator overworked a poorly serviced piece of machinery until it...
It's safe to say you understand the importance of having a solid maintenance plan for your construction equipment—after all, you're here. However, it's also likely that you're unsure how to go about making one. Look no further. We will guide you through the...
When equipment breaks down, companies suffer excessive downtime and are left with substantial repair costs. The best way to avoid both is to maintain your equipment regularly. In this post, you'll find the key facts and statistics to help you understand the...
The construction industry depends on proper maintenance.  Without it, everyone would be running their equipment to the point of failure and spending a lot more resources than necessary in the process. Nevertheless, 44% of companies continue to outsource at least some...
We listed ten pieces of heavy equipment commonly found on construction sites and how they can help you complete specific jobs on the site.
What does an equipment tracking spreadsheet include? Read on for the pros, cons, and specialized alternatives.
To rent or to own, that is the question! When working with equipment, it's always tricky to decide whether to invest in purchasing assets or opt for renting. Clearly, both options have their pros and cons, or you wouldn't be reading this. This article will delve...
Equipment maintenance is a must for any company that deals with numerous assets. You have to know what condition your equipment is in to avoid any kind of injuries or risks in the workplace—and you can do that through maintenance. But how do you ensure safety...
If you're looking to become a construction equipment tracking expert, but you're unsure which practices to adopt, we've got you covered.
If you are in charge of managing an office, this article is for you. We're covering the nine essential skills you need for successful office management.
School administrators manage many aspects of the school, including parent and teacher relationships, the school's assets, and the school itself. This article offers tips on how to be effective at your job and manage the school seamlessly.
Managing multiple office locations at once comes with various challenges, but we have the solutions for the eight most common issues you might face.
We share some great organization tips for office managers so you and your team can work efficiently and consistently achieve your goals.
Managing a school kitchen can be demanding, especially if you don't know where to start. This article will go over some of the most important kitchen assets your school needs, ranging from flatware to safety equipment. It will also provide you with tips on the...
What are the most important equipment maintenance goals, and how do they affect your business? Read on to keep your staff, equipment, and business safe.
Managing equipment documentation is vital to ensure your business stays compliant and your equipment is in top condition. We offer some tips to manage your equipment documentation effortlessly and efficiently.
We're explaining the stages of rental inventory management and offer tips on bringing your rental equipment management to the next level.
Follow these nine tips to increase field employee productivity, achieve excellent results, and boost employee performance.
Equipment is pivotal in running a rental company. After all, everything you do revolves around it, and you depend on it to do business and make a profit. Since your assets are important to you, you should invest in them by tracking them, their usage, and their...
Keeping a classroom neat and tidy doesn't have to be as difficult or expensive as it seems. We've gathered some great ideas to keep your classroom organized.
If you want to manage your equipment more effectively, reduce costs for your contractor tools, and ensure they last longer, we have some tips to achieve that.
How do you start and run a successful mold remediation business? Let these tips guide you at every stage, from planning to execution and marketing.
Our guide will explain the benefits of construction tool tracking, give you pointers on how to implement it, and provide tips on how to be even better at it.
We look closer at what mean time between failures means, how you can calculate it, and offer advice on improving your asset's MTBF value.
We've covered the ten most common construction site hazards and how you can prevent them from causing injuries or fatalities.
Equipment maintenance KPIs are a step towards reaching your goals, no matter what kind of company you're leading. They help you understand what you need to do to improve your company's performance. First, however, you have to ensure that each KPI relates...
Starting a contractor business might seem overwhelming, especially if you don't know what there is to consider. This article will give pointers on starting a contractor business to anyone who is thinking about it.  If you want to find out more about business plans,...
Companies often view safety inspections as a hassle, despite such checks improving the safety of the worksite and their employees. This article will explain the benefit of construction site safety for companies, suggest some ideas for better safety plans, and advise...
Maintenance metrics measure the success of servicing and equipment, how long it takes to fix a malfunction, or how much time passes between breakdowns.
Tracking and improving equipment utilization is an important way of making the most of your company's assets. It contributes to better efficiency, improved bottom lines, and more control over equipment movement and life cycles. This post will assist you...
Work orders help your team function better since they serve as detailed explanations of the problems and instructions for a solution.  When it comes to maintenance, work orders are beneficial to the entire team—anyone can see what happened with the asset, who is in...
Asset management compliance is a must-have for companies that want to manage assets following the industry and state standards. Those who refuse to comply with those standards risk fines, penalties, and even closure. To avoid such risks, you should understand...
When an organization ventures on a complete equipment audit, it can seem like a daunting task, but with some knowledge and a few guidelines in place, the job can become much easier. A business undertaking an equipment audit does not regret the time and effort...
Safety should be the number one priority on every construction site. It affects the well-being of your employees and impacts the project itself. Being lax about safety can lead to injuries and accidents and cost you a lot of money in fines, penalties, downtime,...
The topic of school equipment management is often challenging for stakeholders who can't afford to spend too much time on asset tracking, which results in shorter equipment life cycles, loss, or misplacement. You can avoid these problems with a sound equipment...
The theft of office supplies might seem like a minor issue you can ignore, but it costs businesses a lot more than it appears at first glance. People who decide to steal at work often keep doing it for years until their employer catches them. Therefore, if you...
Office equipment can range in price and size, making it more difficult to keep up with every single piece. However, you can significantly benefit from an efficient tracking system as it helps you understand where your equipment is and provides different types of data,...
Learn more about all the benefits and best practices for managing work orders to improve your business processes, monitor equipment and inventory levels, and save money.
Keeping your equipment room organized helps you prevent project delays, tool loss, and downtime. Here are some tips to make the most of your equipment room space.
Depending on how much funding they get, for some schools equipment is more costly than others. Most schools don't have the option to buy whatever equipment they need, so they must be cautious with assets and ensure that the school has enough inventory for the students...
Fixed asset accounting represents a crucial part of the company's financial statements since this type of asset is generally used for a longer time and should be depreciated.
Many companies use Excel for equipment management, but that's not the program's primary purpose. Here are the risks and limitations of using Excel for asset management.
Find out more about the benefits of heavy equipment tracking, save your business and employees time and money, and always stay on track with your projects.
Read on to find out which equipment is considered a must-have in the mold remediation business and how you can be more effective at mold remediation equipment management.
Mold is present in many households and can potentially be dangerous, so quality mold testing is essential. If you notice it on time, you can prevent it from spreading and affecting the residents' health. A lot of it depends on good, reliable equipment as it helps you...
The post will define what tool inventory management is, and explore why it's important to keep tool inventory in check. You will also learn what qualities to look for in your tool inventory software.
Equipment maintenance can become expensive if not done correctly. Here are some tips for reducing maintenance costs without sacrificing work quality.
Your assets are worth less now than they were when you first bought them, no matter how good your maintenance is. Equipment depreciation shows you precisely how much value is lost over time.
Barcodes are the number one choice for companies that want to track their products according to global standards. This article will serve as your guide to barcodes.
To take full advantage of the benefits of using work orders, decision makers and employees should understand what they are, how they operate and how operations might manage them.
The construction industry is moving forward in spite of the challenges it's recently faced.
Despite modernization, some old-fashioned hand tools still have their place in contemporary construction sites. We bring you a list of 16 essential tools used in construction, along with tips on how to keep them in top condition.
Modern equipment sign-out sheets are indispensable for accurate asset tracking. Software automatically updates such sign-out sheets. Learn why companies should implement equipment sign-out sheets and what these documents should include.
Poor tool control hinders productivity, jeopardizes workers' safety, limits scalability and results in financial losses. Here's how to improve it.
Asset management systems are more than just ways of keeping track of gear—they are essential tools for protection, maintenance, and efficiency. In this post, we'll be covering the eight most important asset management statistics you should know to make the best decisions for your business.
Installing an asset tagging system invites greater efficiency, control, and profits. Whether items function as fixed or mobile, asset tagging optimizes employee efforts and the flow of information within a business. Not only are assets organized easily and...
Creating a successful asset tracking and management system can be a challenge for many companies struggling to manage their many assets. Thankfully, knowing which metrics to track will help your team use data to understand how to improve.
Equipment management software is a comprehensive method that allows businesses to log, organize, track, and measure their assets and inventory. It gives each item a unique code, a tag appropriate to its location and use, and an alphanumeric identifier, creating a profile for each item.
Equipment managers oversee the flow of equipment, maintenance, and purchasing. This multitasking position demands many interlocking skills.
This guide will discuss what office assets are and why you should manage them with software. It will then suggest what a company should look for in office asset management software.
Asset optimization involves overseeing the life cycle of an item in a way that best manages its service span. It results in better efficiency for any type of organization. Other benefits include improved oversight and increased ROI.
Mobile asset tracking uses an app on a smartphone, tablet, or other mobile devices to track and capture information about assets—where it is, how it's performing, and much more, all while using technology employees are already familiar with.
Fixed asset tracking helps decision makers monitor how well an item is operating, screen the environment surrounding it, and more. The right fixed asset tracking software meets the needs of your organization.