There are many benefits to GPS equipment tracking, including increased employee accountability, better site security, and less time dedicated to finding misplaced items.
For those working on construction sites, using a GPS tracker helps increase efficiency and provide better inventory control overall. This benefits the workforce, project managers, and even the client base.
When companies deploy GPS trackers for a fleet or tool crib, the advantages usually don't take long to manifest.
Here's a look at some GPS tool trackers. All have various advantages and disadvantages, but the general idea is to take a hard look at how you keep tabs on your gear. Chances are, your organization will profit by instituting a strong tool tracking system.
GoCodes
Here are just of the few upsides to instituting a GoCodes GPS tracking system, complete with scalable software:

The GoCodes GPS tracking system provides all this and more for a single-vendor solution.
When a unique, pre-printed QR label or tag is scanned on any smart device, the GPS system automatically updates and is viewable on Google maps.
Tags are customizable and available for a full range of gear and assets, from delicate items that never leave a climate-controlled area to rugged vehicles that stay outdoors in extreme conditions.
When an employee scans a GPS asset tag, the data can instantly integrate with your organization's systems; no manual data entry is necessary.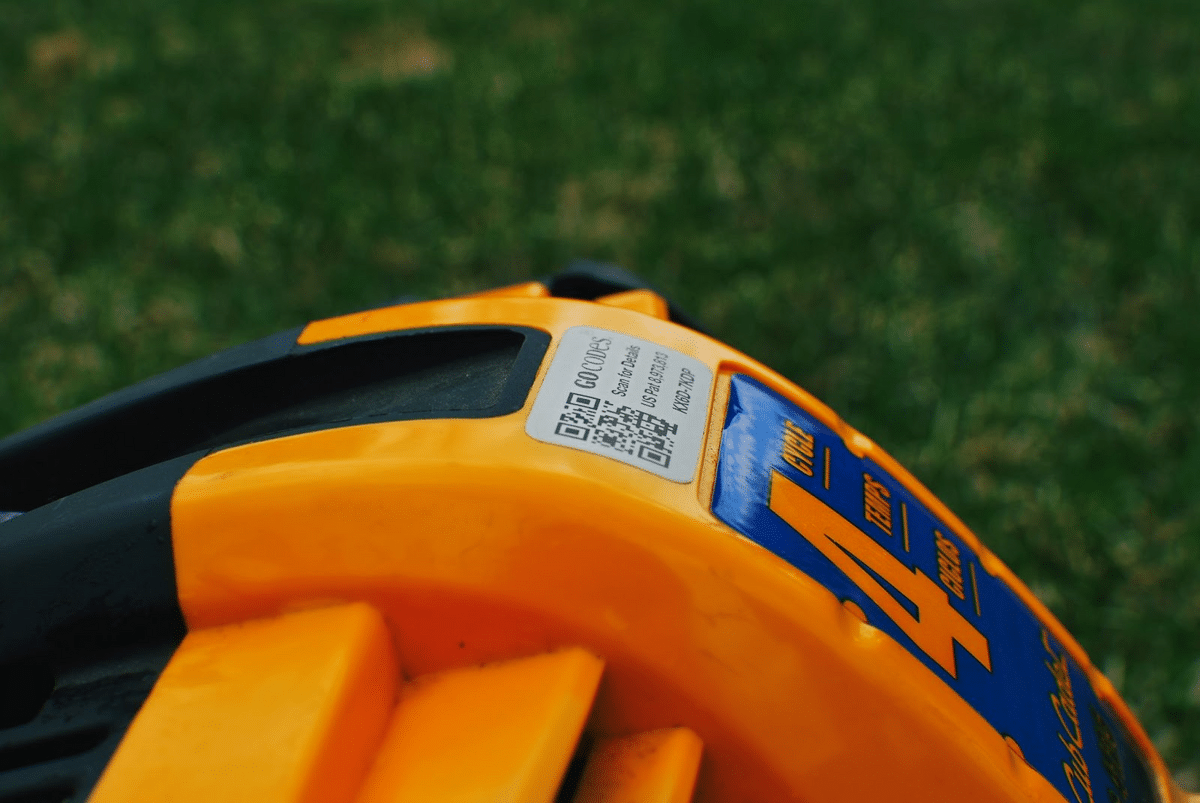 GoCodes invites its clients to build their own GPS tracking and software solutions. They can add custom data fields, include drop-down menus, and assign specific roles to each employee and user.
In addition, the software supports the likes of entire operators' manuals, along with graphics, contact information sections, and other multimedia resources.
It's also possible to group tools with other gear by project, worksite, or employee pool.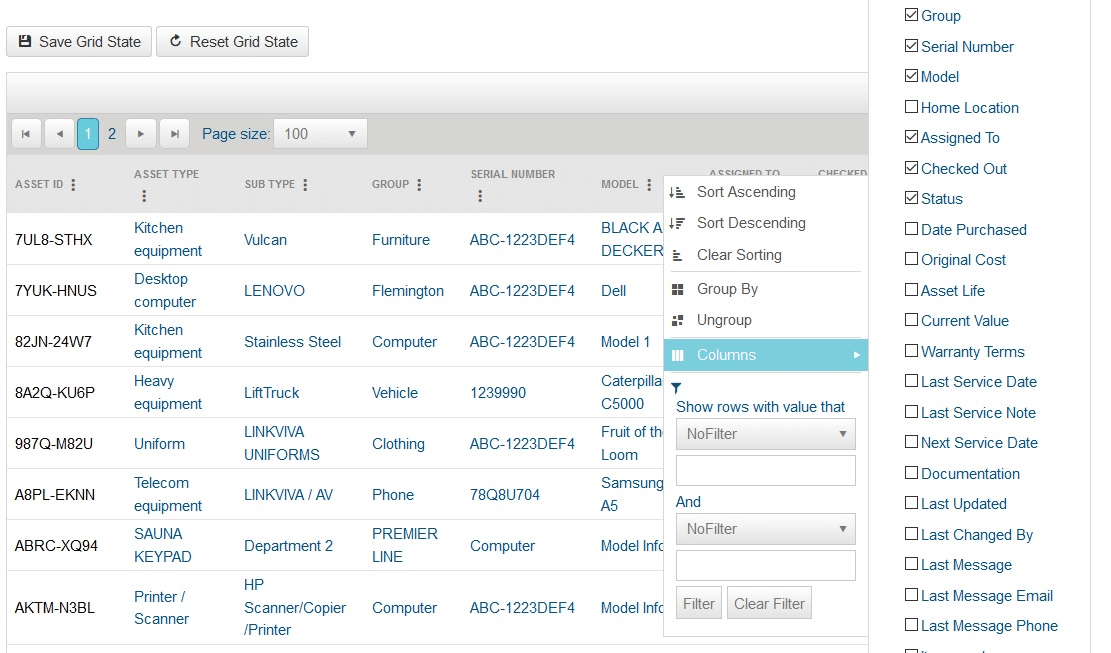 If you're looking for a solution that will provide accurate GPS data on the last known whereabouts of your equipment, but also a host of other critical information about your tools' condition and usage, GoCodes is the tool for you.
Tile
One aspect of tool tracking that those unfamiliar with the system don't usually consider is the ability to not only find the item in question, but to create customized reports.
When a company can do this, it's possible to take either a macro or micro look at a chain of employee custody, what the maintenance status of an item is over a certain window of time, and where it is in its life cycle.
In the case of items that are disposable or spread out over a wide swath of work sites, tracking can even provide information about low inventory levels and optimized resource spread.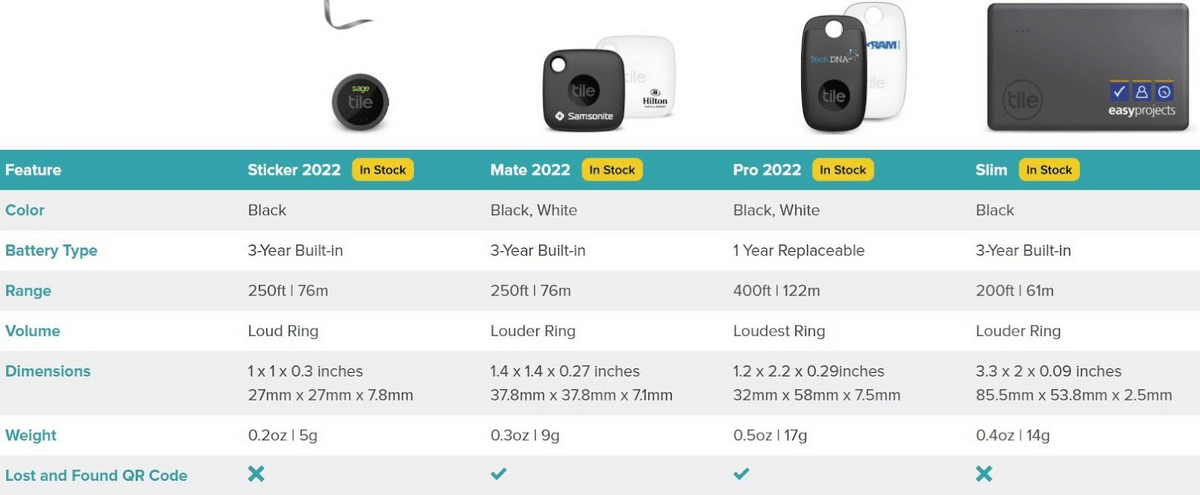 This chart shows the many specs to keep in mind when comparing GPS trackers. It's important to keep the use and usual location of the gear in mind while deciding which type of tracking is best.
For example, strong, mylar tags are likely the best solution for educational materials that are used inside and rarely leave the building.
You can see how these are used in the video below.
All of this information quickly leads to better decision-making.
Not only does that provide more input for a more precise and data-based choice, but it can also help employees at every level have greater autonomy and control over the work environment.
DeWALT Tool Connect
Some GPS trackers offer tool alarms. Here are two examples from DeWalt: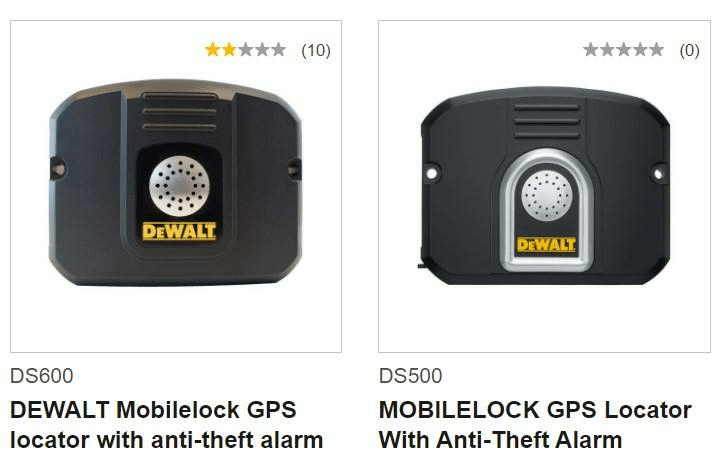 This system uses Bluetooth. Ranges can vary, and some use a wireless cable lock GPS system with anti-theft alarms.
These can help serve the following industries in addition to construction:
Law enforcement
ATM security
Supply chain movement
Road repair
Charitable collection bins
Container shipment
Utilities
Unlike tags, which are easy to place discreetly, these items are approximately the size of a standard deck of playing cards. Sensors can detect vibration as well as attempted tampering.
Systems such as this require battery power, and alarms may sound even when authorized employees move an item.
Milwaukee TICK
The Milwaukee TICK system is mostly designed for general consumers and is available at most big box hardware stores.
The TICK is not a flat, customizable tag, but a noticeable round device that requires a Bluetooth tracker and a battery.
But what it lacks in subtlety, this device makes up for in robustness.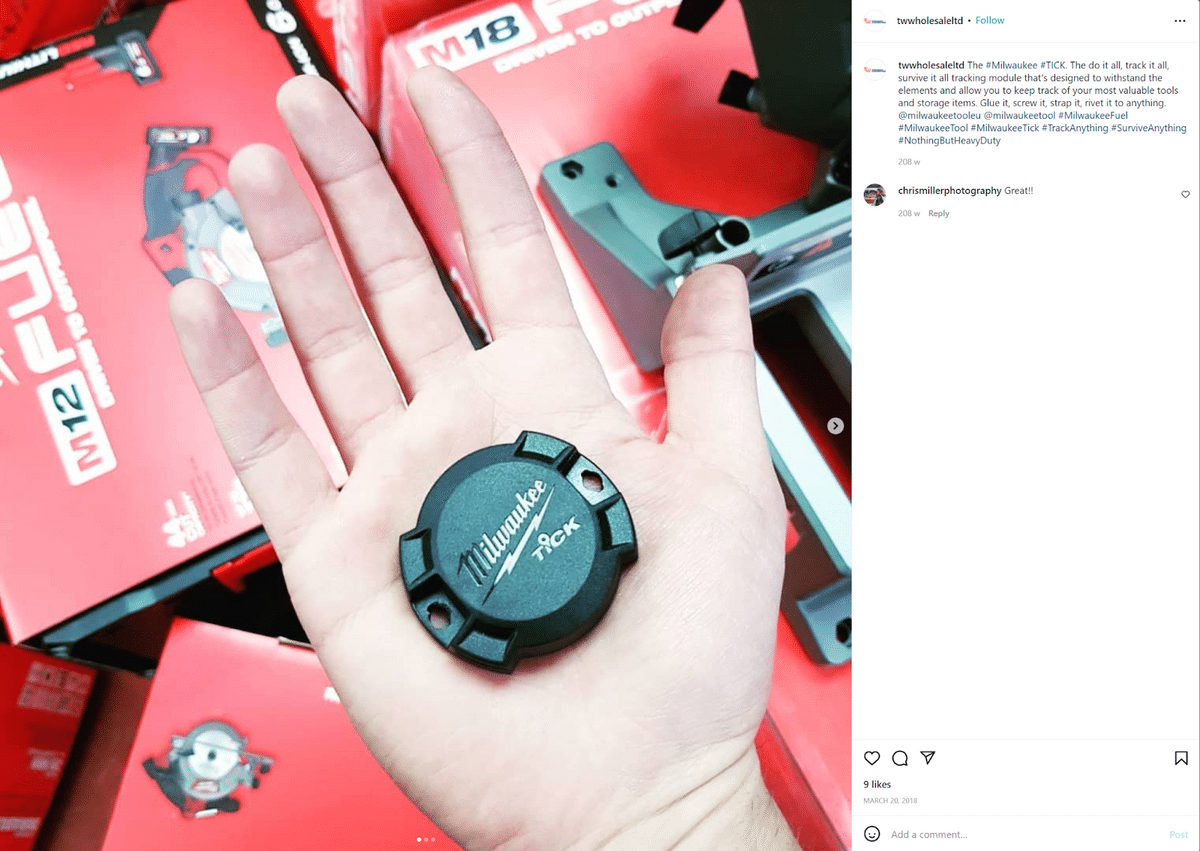 Unfortunately, unlike more comprehensive and industrial systems such as GoCodes, the engineering and style of the TICK's technology limit its range, and its system relies on installation within a wide network of smart devices.
That means the company must have its network in place before an employee loses an item or thief steals it. Otherwise, the asset is more difficult to track.
This seems to be a problem that many users have noticed and mentioned in their reviews.

So, as you've just read, while the TICK is available out of the box at the Home Depot down the street, it doesn't work with unique and customizable QR codes, and it must remain on a short electronic leash.
That's not the best solution for tools that spend a great deal of time away from headquarters or on remote work sites.
Tracki
With Tracki, you can track not only tools, but also pets, vehicles, and even loved ones. It allows users to institute boundaries for children and adults.
For example, when a child wearing or carrying the tracker moves into an area that is set as a "red zone", Tracki will provide parents with an alert.
The Tracki system uses a complex system of sounds and lights to communicate with the user: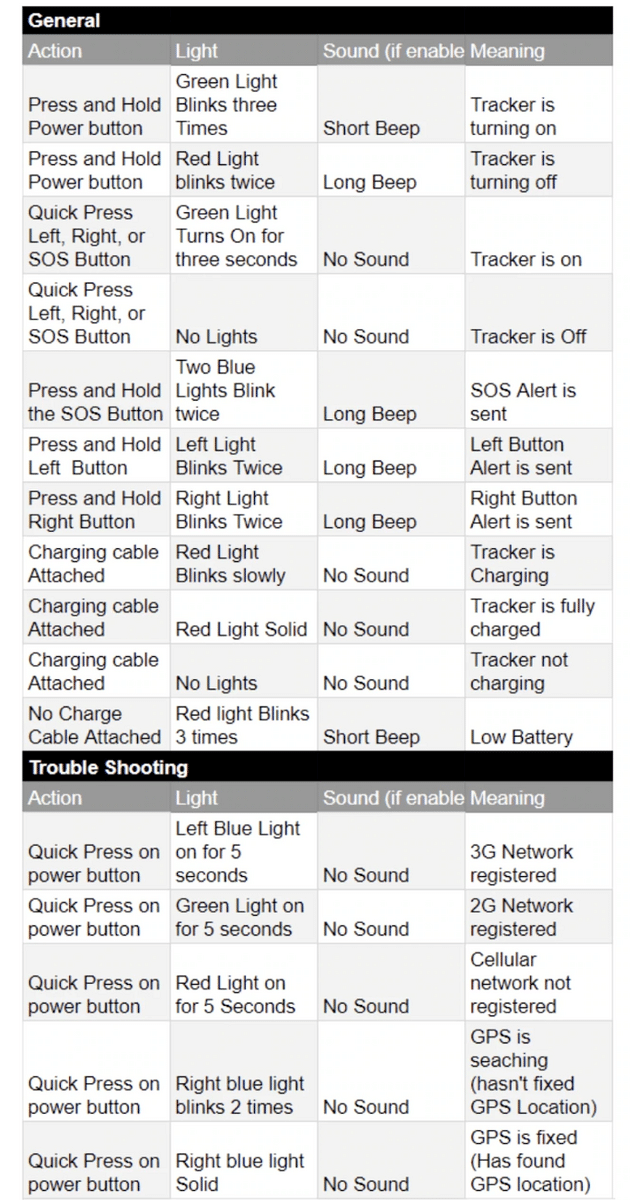 Since the tracker requires constant power, it uses a battery, which lasts for perhaps two to three days when it's providing updates.
Like the DeWALT and TICK systems, it's difficult to use a Tracki device discreetly, as it's best carried on a lanyard, belt clip, keychain, or similar holder.
It is also dependent on remaining within range of a GSM cellular service area.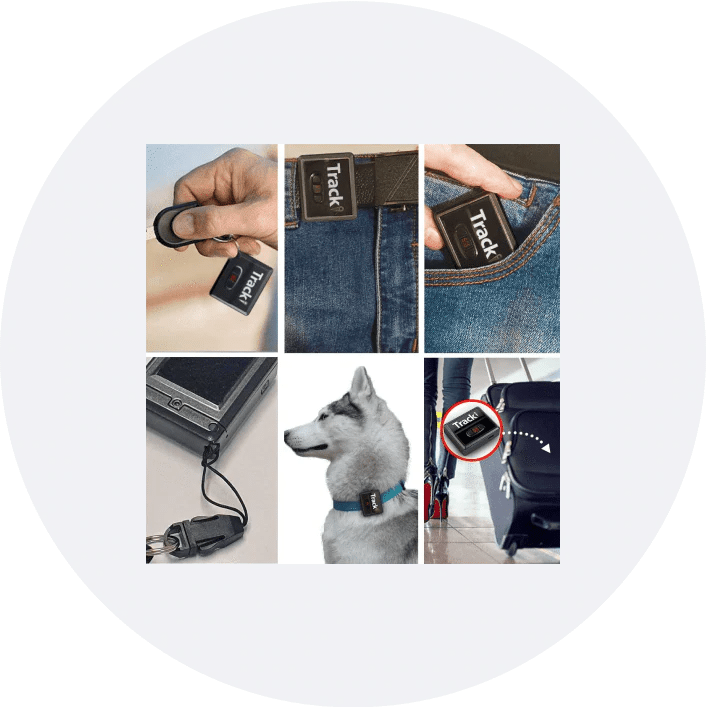 Out of the box, the consumer-focused Tracki contains a GPS tracker, a micro USB charging cable, a rechargeable battery, a SIM card, and several different forms of tracker attachments.
However, it does not offer a unique, scannable QR code.
Since Tracki relies on satellite tracking, most users must take the system outside for calibration, and at first, the location indicator is not fully accurate.
Its tracking is also subject to military restrictions and the limitations of satellite systems.
Viewers might see the position of the Tracki device quickly relocating on a map as data signals reflect from nearby buildings or trees.
However, Tracki's ability to provide a position is compromised if its location is surrounded by metal or if it is in the trunk of a vehicle.
ABAX
ABAX is a UK-based company.
Like GoCodes, it provides many of the same services—this chart focuses on trailer tracking.
ABAX's system provides GPS tracking services for tools as well as vehicles. Its vehicle monitoring system uses an antenna that updates at a variety of intervals.
The unit itself comes in multiple versions, according to the user's needs.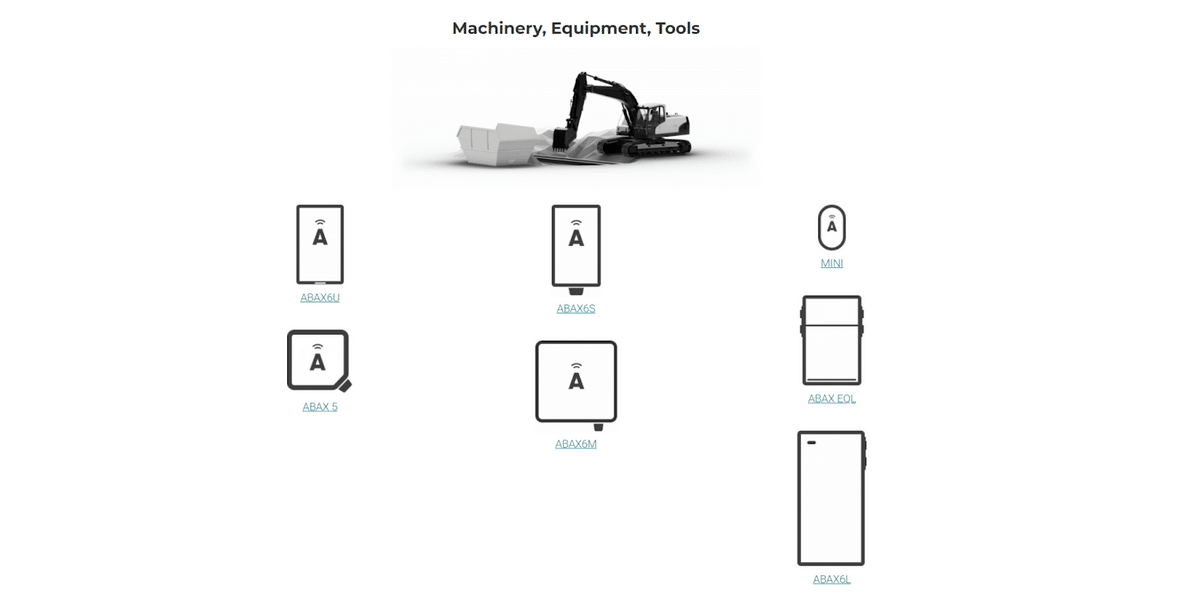 For tool tracking, the ABAX system requires a battery as well as a tracking chip and relies on Bluetooth technology. The tracker is black and measures 19×42.6.5 mm.
Unlike QR tags, there's a limit to storage and operating temperatures; the ABAX MINI2 can withstand storage temperatures between -40 °C and 75 °C.
Its operating temperature is even narrower: -20 °C and 60 °C.
For an ABAX MINI2 to provide a location, it must connect to an IoT gateway that has active and installed ABAX hardware.
It can work on non-mobile assets such as fuel tanks, scaffolding, and towers. It weighs nine grams and can provide sensors for light, temperature, and angle of movement.
GPS ToolTracker
GPS ToolTracker is, like ABAX, a company based in the UK.
Just like GoCodes, GPS ToolTracker can use a geofence for its GPS tracker to provide an alert when an item leaves or enters a designated area: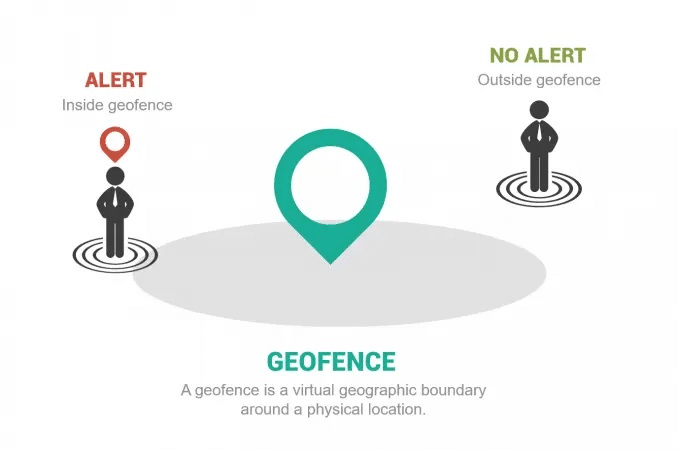 Geofencing allows companies to build an immediate virtual perimeter around a vehicle, heavy construction item, or even a small tool.
That means it's possible for teams to leave items in a different location each day, but still surround them with an invisible layer of protection.
GPS ToolTracker also boasts a very robust, as they claim, military-grade solution to all your tracking needs and paired software that's accessible from any device.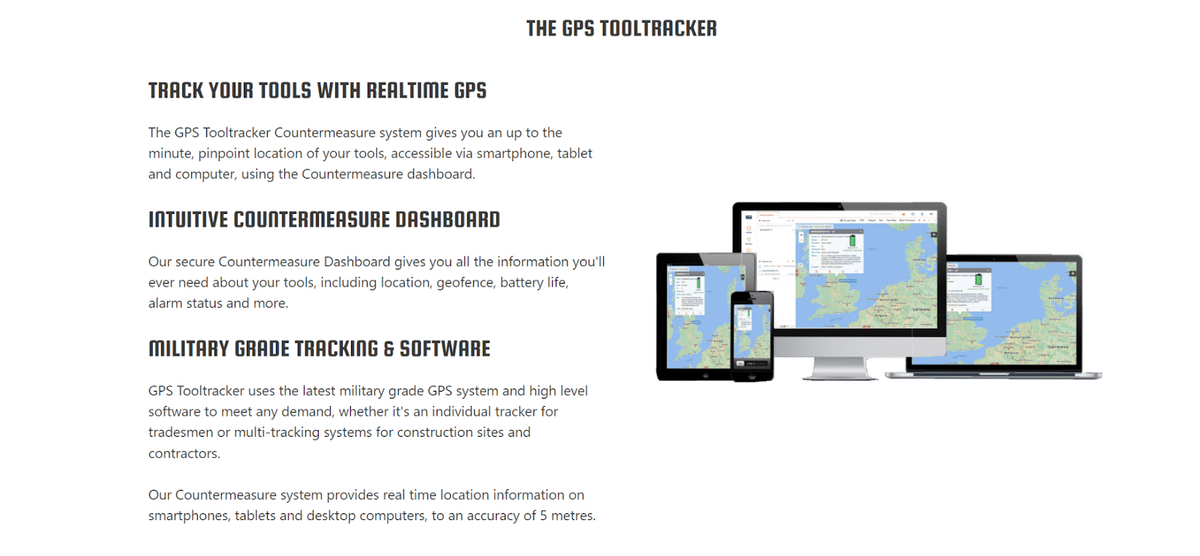 The installation of the device is also quite simple since it features powerful magnets, which means you can easily and discreetly attach the device to almost any vehicle.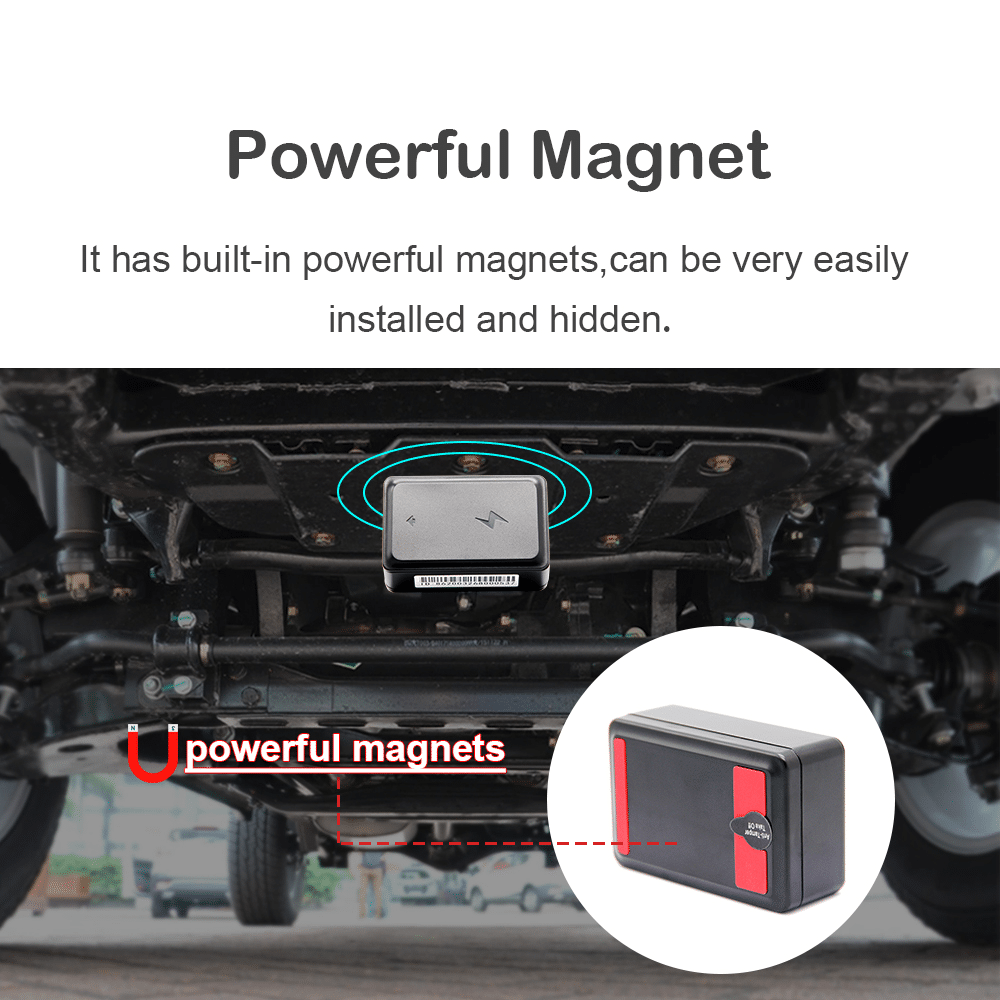 For professionals who need a more powerful, always-on system for tracking their assets in real-time, GPS ToolTracker might be the way to go.
Conclusion
A wealth of solutions is available for businesses seeking to use GPS trackers for tools.
The best system for the job depends on the type of work an organization undertakes, as well as the goals for instant gear location.
Whether seeking a system for security, inventory control, employee accountability, or all of the above, it's best to rely on a customizable product that's scalable, readily available, and easy to use.