To get any construction project started, you'll need funding.
Every project procedure requires a certain amount of money, from materials and equipment procurement to worker payroll and permit acquisition.
Yet, you have to be able to cover expenses as they come.
Bad financial project management can lead to bankruptcy and closing the business. That is why creating a budget to account for numerous construction costs is crucial.
The budget then guides the projects from the beginning to the closeout.
But let's dive deeper into why budgets are vital in construction.
Complements the Cost Estimation
Construction cost estimation is essential to executing a construction project.
It provides an in-depth understanding of costs related to the project and determines the project's overall feasibility.
The budget establishes the amount of available funds and notes how they are allocated for different construction tasks. Some of the most important factors that go into estimations are:
Building materials and equipment
Labor
Location
Project timeline
Building codes
With this information at your disposal, you can calculate whether your vision for the project (as determined by the budget) matches the realistic requirements needed for completion.
When you are able to estimate those expenses accurately, you will be able to determine whether the project can be successfully completed within the monetary constraints.
At the same time, the clients can understand if their current funds are enough to create the project they want.
If not, they'll have to make adjustments to work with the capital at their disposal or acquire additional funding to fulfill their vision.
Therefore, when creating an estimation, it's best to seek the help of a professional to ensure it's accurate.
An expert estimator will look at project blueprints and read the documents to fully comprehend the project and create an estimation that will follow the budget as closely as possible.
Obviously, there can be unexpected expenses during construction that will affect your starting estimation.
But an experienced estimator would already factor in a financial cushion for additional unexpected costs.

It all comes down to creating accurate and realistic estimations so every stakeholder can be satisfied with the outcomes.
Construction companies want to bid on profitable projects, and clients want to build projects with the least amount of expenses.
All in all, a budget should be a realistic framework for financing a project that the contractor and the client can be happy with.
Budgets Create Guidelines
Another great benefit to budgeting is creating realistic goals and guidelines for everyone involved in the construction project.
When you have a strict budget, you have to closely follow the completion of every task to ensure that every expense is accounted for.
Essentially, budgets help you keep the project on track.
To do that, one of the most typical ways to manage a project's budget and completion simultaneously is to set SMART goals and track key performance indicators (KPIs).
Every effective goal should follow the next criteria:
| | |
| --- | --- |
| Specific | Task targets must be clear, precise, and give all the necessary information. |
| Measurable | Goals and tasks need to be measurable (qualitative and quantitative). |
| Achievable | Objectives need to be realistic so that the project team can achieve the set goals. |
| Relevant | Every assigned task needs to relate to the interest of the clients and the construction company. |
| Time-bound | Each task should follow a strict deadline and contribute to the overall project schedule. |
After you set the initial goals and guidelines, it's important that you also determine the necessary KPIs to measure them.
That way, you ensure everyone is cooperating with the agreed protocols.
Furthermore, only by actively monitoring how each employee performs can you know if the project is progressing according to plan and following the allocated budget.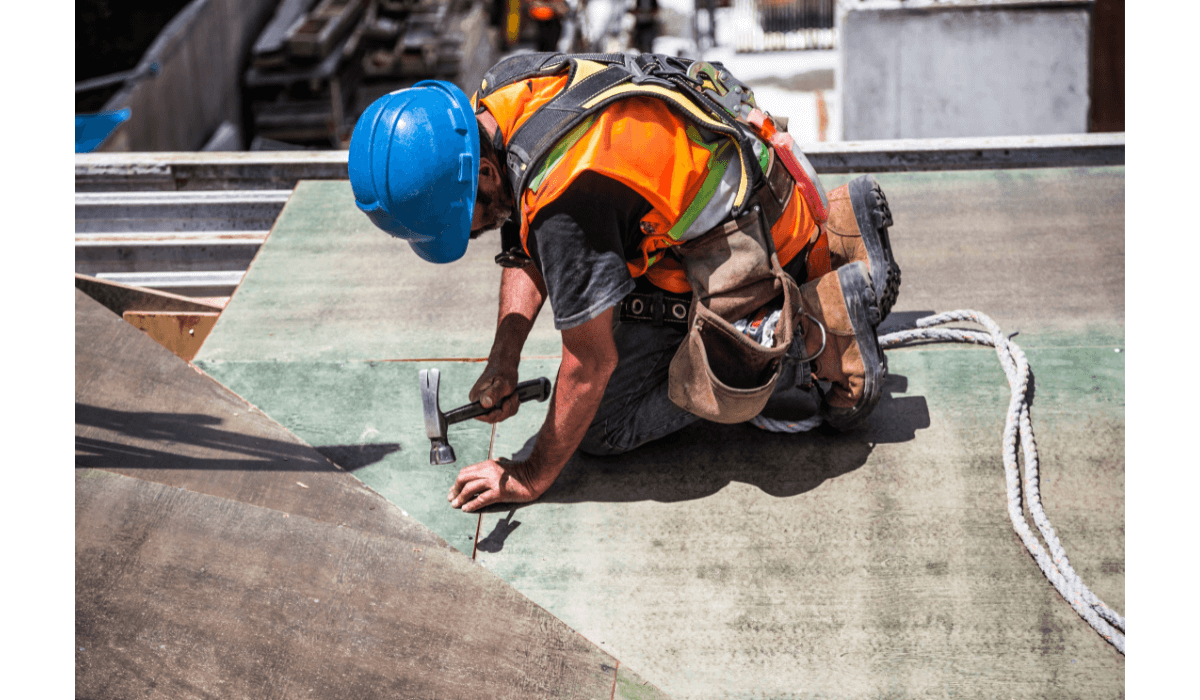 Keep in mind that proper budgeting often improves project management because it forces you to set achievable goals to track your limited funds.
This means breaking down the project plan into smaller tasks and keeping your employees accountable for completing each benchmark.
Budgeting Helps Set Priorities
When you have a limited budget, you have to accept that you may not be able to do everything you want for a project.
This is important to discuss with clients because they may want to build their dream property, but their budget is not allowing them to get all they want.
For example, when asked about home compromises they made, a user on Reddit complained about not having a garage.

This was a big adjustment for this person, which was caused by a restrictive budget and prioritizing other elements.
Unfortunately, some compromises can affect the stakeholders to a bigger or lesser degree, and even impact their quality of life.
But, what's important in setting priorities is to find alternatives that will not affect the cost but bring just as much value.
This can include choosing building materials or changing the scope of the projects (e.g., building an additional bedroom instead of landscaping).
Or, in the case of another Reddit user, finding a completely different location for building their house.

By building their house in a new area that allowed them £150 000 savings, they were probably able to build everything they wanted, with the intended quality and materials.
Or at least they didn't have to make huge sacrifices that would affect their quality of life (i.e., not having a garage).
But priorities and compromises don't have to be of such a grand scale. Sometimes simply switching materials can keep your budget under control.
If a client wants hardwood flooring, but the price for a square foot is $23, there's a cost-effective alternative in bamboo that costs $4 per square foot.
Budgets may seem restrictive, but you can quickly learn what to prioritize and make everyone happy with the outcome.
Enables Timely Project Completion
It goes without saying that budgets will force you to stick to a schedule.
When you don't have the money to pay for delays and worker overtime, you must finish tasks on time and carefully follow the project timeline.
This is also where creating guidelines and goals becomes important, as we mentioned earlier.
Once you break down the project into smaller tasks, it's easier to track their progress and ensure they don't affect the ultimate project timeline.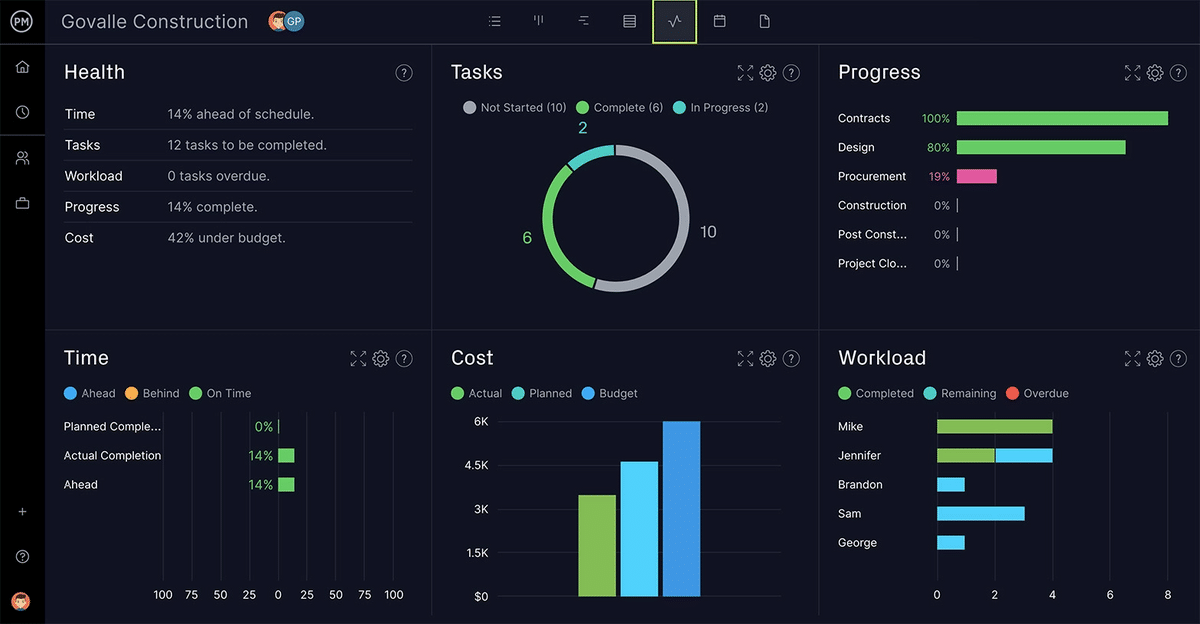 Keep in mind that even the most detailed schedules and plans can be derailed, so instruct your project manager to keep logs of anything that might affect the project scope and the budget.
If you're accumulating a lot of unexpected expenses, it will take longer to finish the project.
But there are areas of construction that might be more important to monitor than others. For example, the project closeout is the longest phase of construction.
This is also the time when you can easily break budgets and timelines.
So, as you prepare the project for a handover, assemble the necessary documentation beforehand, complete punch lists fast, and ensure inspections are carried out on time.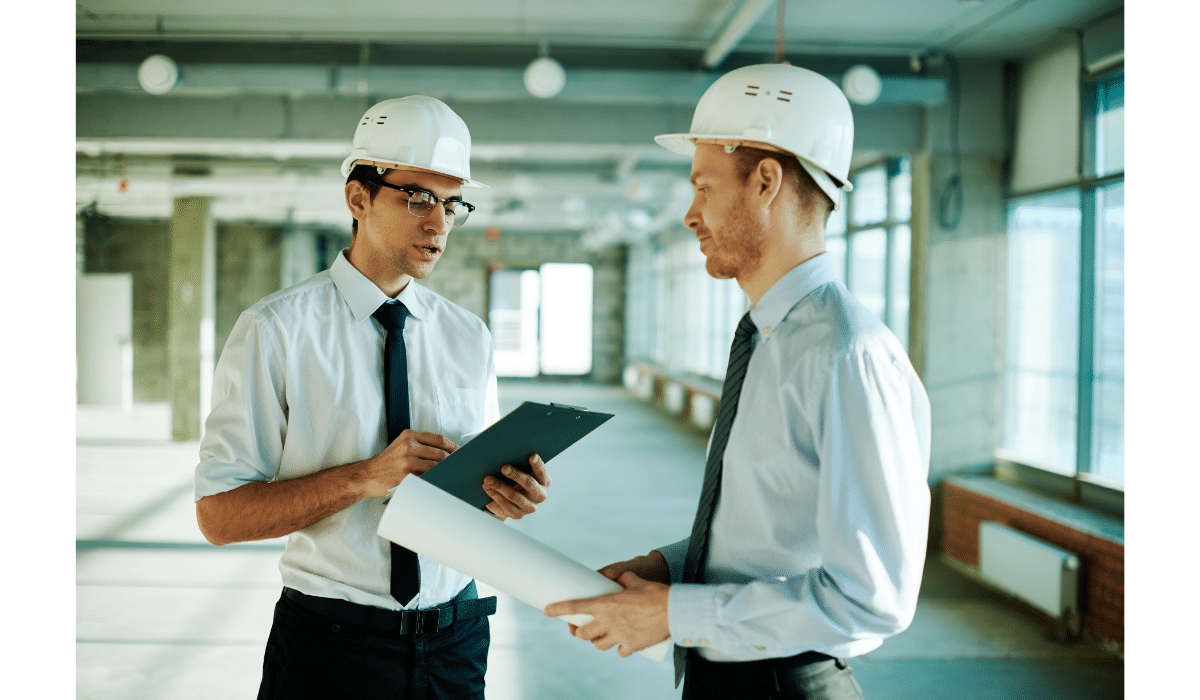 When it comes to construction projects, the phrase "time is money" can be taken quite literally.
Prolonging the project completion often means going over budget as well. So take your budget as a measuring stick to ensure the project progresses according to schedule.
It Supports Overall Project Planning
In 2017, Stephen Homer, a partner at law firm Ashford, said that the case Riva Properties Ltd & Ors v Foster + Partners Ltd. serves as a warning to construction companies. He further elaborates:
"Cost and budget is a key constraint and should always be identified and considered when designing any project (…)".
So, according to him, project planning has to go hand in hand with the provided budget. But what exactly happened in that case?
To put it simply, Foster + Partners failed to create a hotel design that followed Riva Properties' specifications, coming to an estimation that was nearly double the original budget.
Then, they tried to assure the client that the hotel would be value-engineered to the agreed budget of $100 million (which wasn't possible).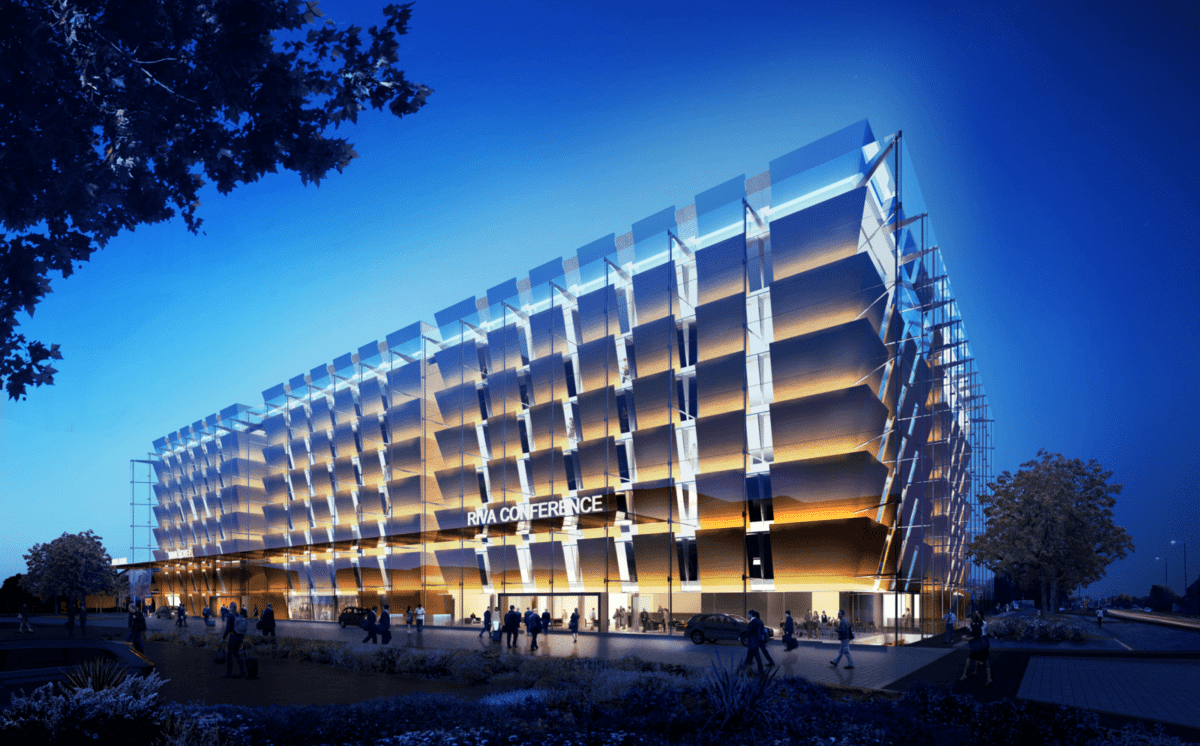 Riva Properties took the matter to court, and the High Court ruled that Foster + Partners had to pay £3.6 million in fees due to negligence and breaches of contract.
What you can take from this example is that project design and planning shouldn't be done without considering the budget.
If you don't acknowledge project constraints, dependencies, and design flaws, it's fairly easy to break the budget and make clients mad enough to take you to court.
While we've mentioned that budgets can often push contractors and clients to prioritize tasks and project requirements, you can also make a great final product and stay on budget with careful planning.
A thorough project plan starts with the design phase. This is where you can catch most problems and make necessary changes that won't affect the actual construction.
Essentially, the less rework you have to do, the more you'll be able to stick to the original budget and avoid conflicts.
But to create the most effective plans, you need to involve every important stakeholder in your design meetings.
Two heads are better than one, but a third head can also spot inconsistencies and mistakes the first two missed.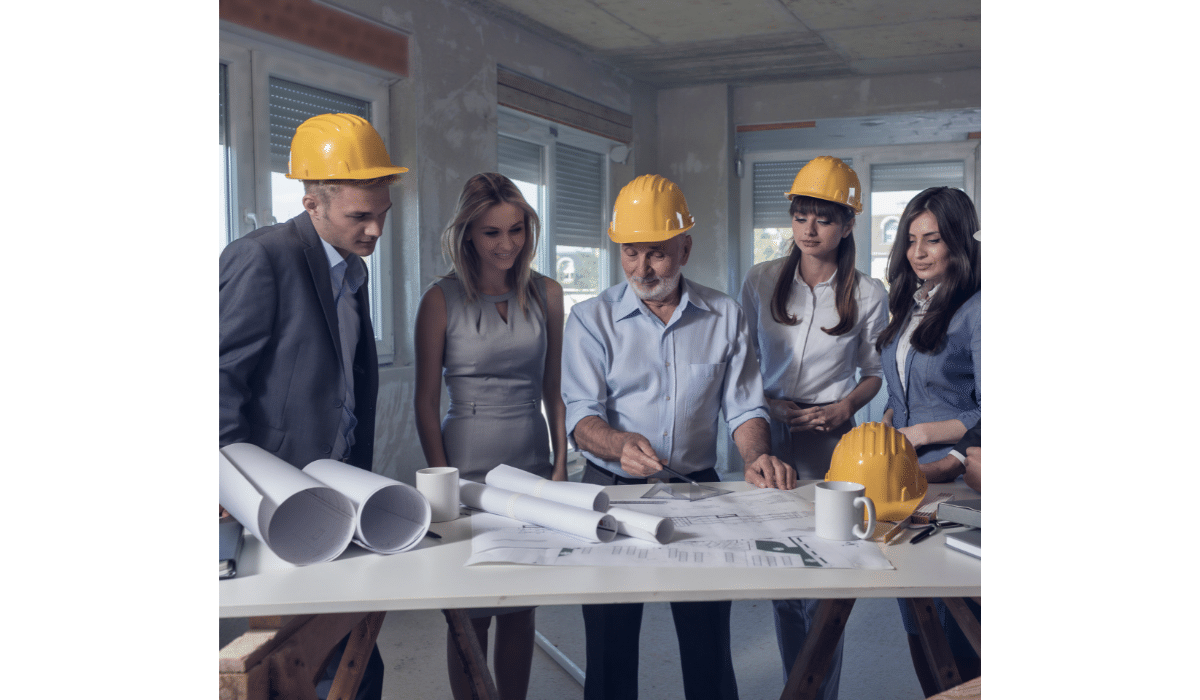 Basically, having a budget will force you to take project planning more seriously and create better project management practices.
This means more accurate project estimations, fixing design errors, and establishing effective communication channels.
Remember that careful project planning keeps your budget in place and vice versa.
Recognizing problems beforehand and establishing risk management protocols will help you focus on construction and not battling angry clients in court.
Conclusion
Here is a simple truth: contractors and clients don't have an inexhaustible source of funds. That is why having a budget is an important part of every construction project.
But establishing a budget has many benefits that you might overlook.
First of all, it helps you determine the feasibility of a project, find alternatives, set priorities, and keep the entire team on schedule to finish the project on time and of the required quality.
What's more, a good budget can keep you more accountable to complete tasks and monitor the project's progress to end up with a more profitable outcome.
In the end, budgets are necessary. But they don't have to be a necessary evil if you know how to work with them to the company's and the client's benefit.