Construction site monitoring is an important security and efficiency matter and you can't afford to ignore it.
While theft prevention is often the main goal of remote monitoring, the fact is that monitoring a construction site offers a wide variety of benefits.
These include avoiding equipment damage, more efficient vehicle maintenance, and general cost reduction.
Moreover, contractors can use footage from remote monitoring to prove regulatory compliance and track employee productivity.
An analysis of the results of remote monitoring can also suggest more efficient ways of using vehicles, site resources, and previously established processes.
Project Progress Monitoring
With remote monitoring, it's easier to make sure that the project is progressing according to plan.
For instance, if a construction company is working on multiple projects at the same time, it is challenging to monitor progress on all sites simultaneously.
However, remote monitoring makes it possible for the company to ensure that project milestones and quality standards are achieved on schedule, without committing time and money to site visits.
Some of the best tools for project progress monitoring include project management systems or programs that record the construction site using 360° imagery.
They can provide real-time updates that allow developers to ensure that the project is not in danger of overruns or missed deadlines.
Since project progress monitoring is easily time stamped, the person in charge can compare visuals of a site's progress or show clients a completed milestone.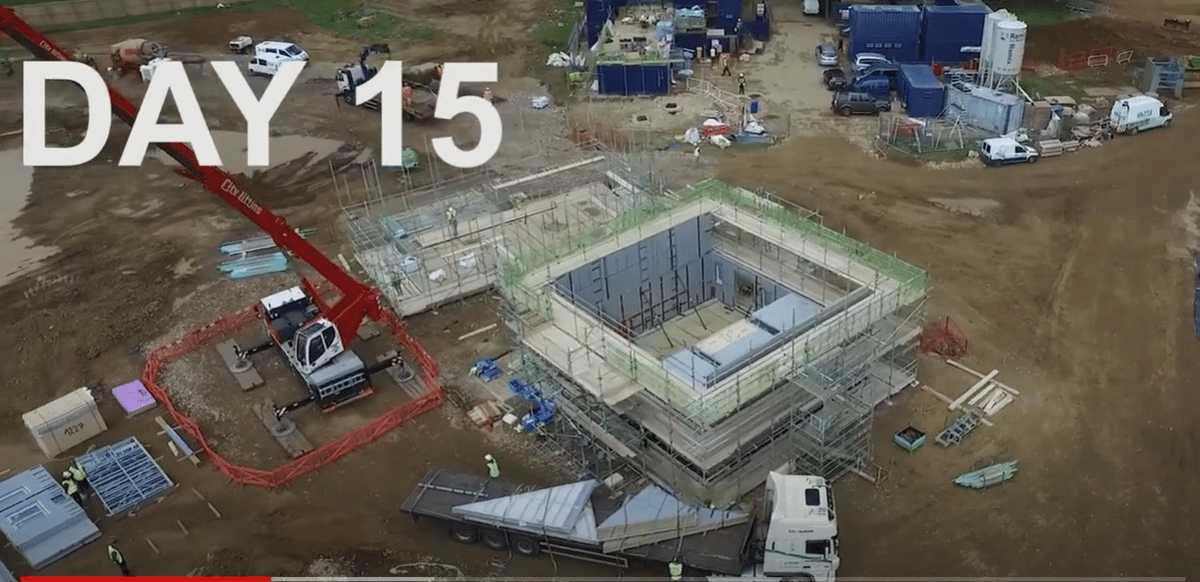 As this photo indicates, strategic camera placement and the use of drones facilitate project progress monitoring.
Still images, when stitched together in a video, provide a compelling view of how the project has moved along. This is useful for marketing, updates for clients, or employee training purposes,
Most construction site monitoring systems are accessible anywhere in the world and on just about any device.
In addition, access is usually authorizable, meaning that only the employees, security teams, decision makers, or clients who should have eyes on the site can have access.
Theft Prevention
Leaving expensive tools or vehicles unsupervised poses a risk of theft, so having the option to supervise the construction site remotely can contribute to a strong security system.
Keeping an eye on how and when tools and equipment undergo use makes it easier to ensure strong security.
To better prevent theft, project managers can also place a GPS tracking device on the main pieces of equipment.
Due to the difficulties with supply chains in the midst of a housing boom, raw materials are especially valuable.
Providing 24-hour security for sites can help project managers avoid theft and the associated hidden costs. In addition to the cost of the missing item, site theft can also mean:
Dropped productivity
Missed deadlines
Increased insurance rates
Employee time diverted to working with the insurance company and law enforcement
Purchase of replacement equipment
Rental equipment
Over the past 6 years, construction site theft has risen 1% each year. It is especially difficult to protect equipment on a construction site, since highly valuable items often remain in the open for long stretches of time.
However, the presence of a camera or GPS fencing tends to deter thieves.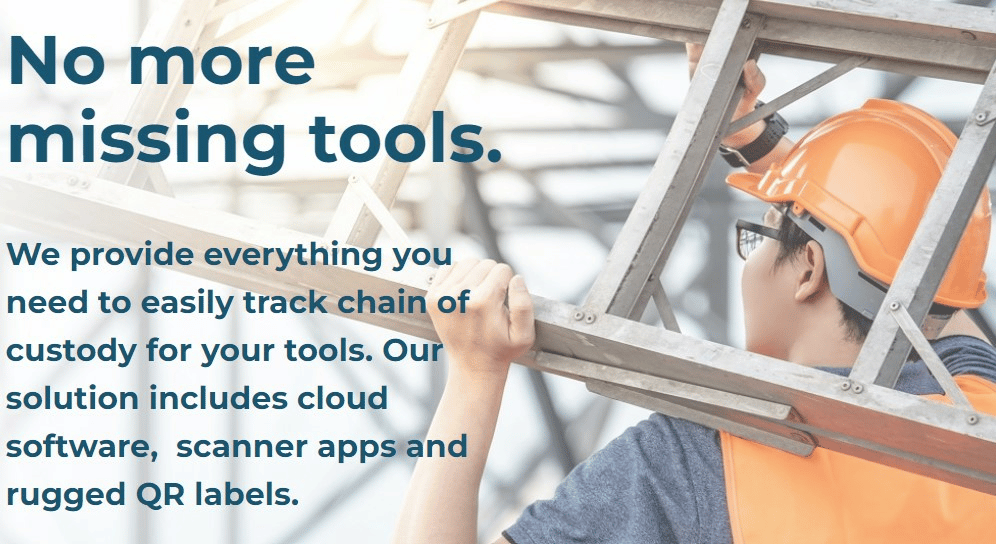 A robust asset tracking system assists with theft prevention and item recovery. GoCodes offers the option of automatic GPS tracking every time an employee scans a unique barcode.
The use of such a system can also contribute to better employee accountability and more efficient inventory control.
When a GPS tracking system is activated, finding missing items is faster and easier.
Regulatory Compliance
Compliance with many complicated construction-related rules is often difficult.
In order to establish that a project is in line with Environmental Protection Agency (EPA) guidelines, local zoning laws, and Occupational Safety and Health Administration (OSHA) regulations, footage and photos from remote monitoring are often a great help.
The visual below represents the many aspects relating to compliance. As you can see, this single topic is extremely complex and requires a great deal of attention and time.
Failure to meet even one of these requirements can result in a regulatory and financial nightmare: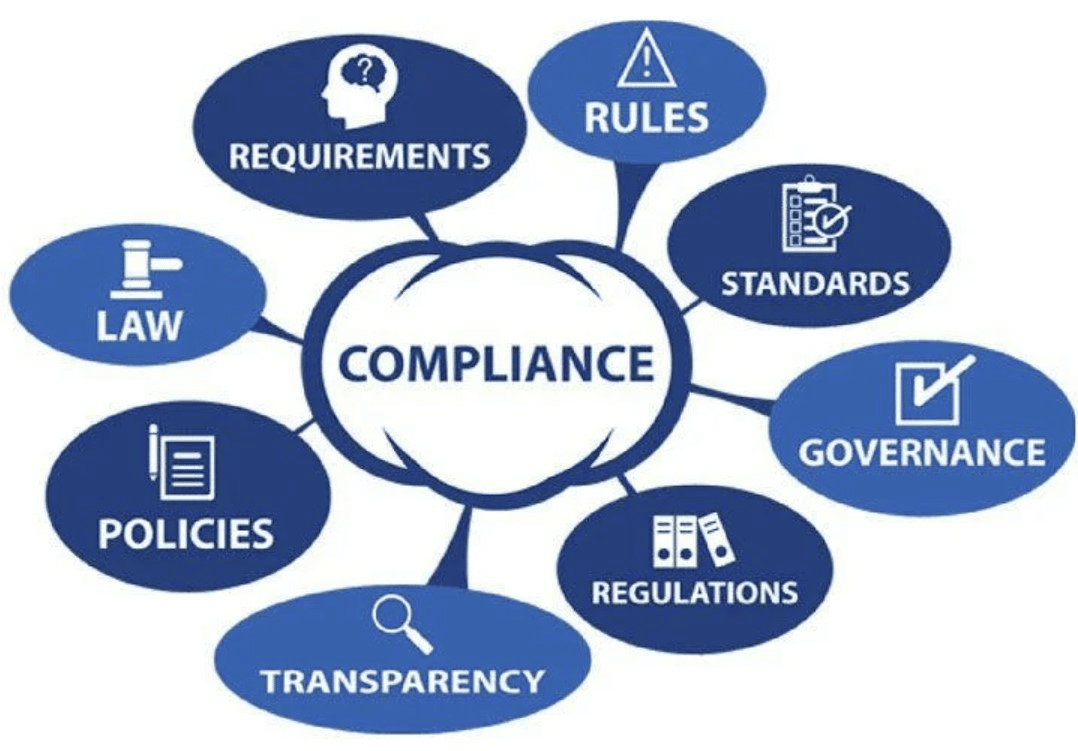 No matter how transparent a company is or how detailed its records, a visual trail can corroborate electronic or paper records.
Investing in remote construction site monitoring proves compliance with ADA standards, union rules, and more. Some systems can confirm building measurements.
Visual records save time and money because they assist contractors with a more efficient compliance proof process.
That way, you can be sure you won't have to pay any unnecessary fines.
In addition to providing archived and easily accessible proof of compliance, remote monitoring saves time for project managers.
Instead of visiting the construction site to check for regulatory compliance, contractors can access visual records at any time and from any device.
This enables them to look for potential violations and correct them before regulators can impose fines.
Avoiding Equipment Damage
Remote monitoring can aid in avoiding equipment damage on construction sites both large and small.
Construction equipment repair quickly becomes expensive, so it is important to have a way to ensure that employees use items correctly, thereby avoiding project delays and additional costs.
If, however, a piece of equipment does become damaged, reviewing the footage of construction site cameras makes it possible for project managers to react immediately, resolve the issue, and stay on track.
This helps avoid expensive delays.
In addition, remote construction monitoring provides an opportunity for experienced contractors to spot damage or conditions that might lead to injury or loss.
Should the damage occur in an area of the site or on equipment that is not often examined by employees, project managers can alert someone on site to these conditions.
Such an ability pays off quickly when it helps to avoid worse damage, regulatory problems, or employee injury.
Heavy equipment service is a complex process, and any saved time is extremely useful and cost-effective:

Footage filmed at an actual construction site is extremely helpful for training purposes.
It can also assist machine technicians in conducting a preliminary review of the condition of a damaged item.
This speeds along the repair process.
It means that a repair team does not have to waste time driving to the site in order to make an assessment, and that technicians can ensure that they bring replacement parts and equipment to begin servicing the equipment.
When techs can quickly undertake repairs, expensive downtime is eliminated, and contractors can save money on replacement or rental equipment.
In some cases, project managers are able to avoid equipment rental entirely thanks to time saved with remote monitoring.
Cost Reduction
Monitoring a construction site using cameras helps project managers and clients save money.
Having the ability to make sure that the project is progressing according to the timeline and in accordance with the standards from any device and saves the company money that would have otherwise vanished in traveling costs dedicated to transferring to and from each construction site, possibly even multiple times a day.
This increases accountability and transparency. In addition, insurance companies might offer better rates and faster insurance approval when construction projects undergo remote protection.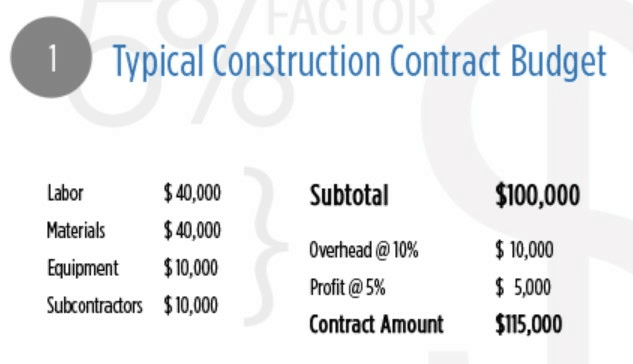 This chart illustrates the cost breakdown of a typical construction project.
Note the large amount dedicated to labor and materials; project managers must manage them carefully in order to maintain a slim profit margin.
Construction site monitoring can help to keep costs down.
Virtual oversight means that contractors are able to oversee many sites at once, from any location.
It gives project managers the ability to keep an eye on inconsistent quality standards, as well as the ability to track the distribution of materials and employees.
Cost reduction quickly follows when both people and items are most effectively and efficiently distributed.
Tracking Employee Productivity
Employee productivity is a struggle in many industries, but particularly in construction, which is often subject to harsh weather elements and often experiences delays.
The option to supervise the construction site virtually helps track the productivity of team members.
As this visual aid shows, many factors are part of good employee productivity. Notice that measures of productivity are important: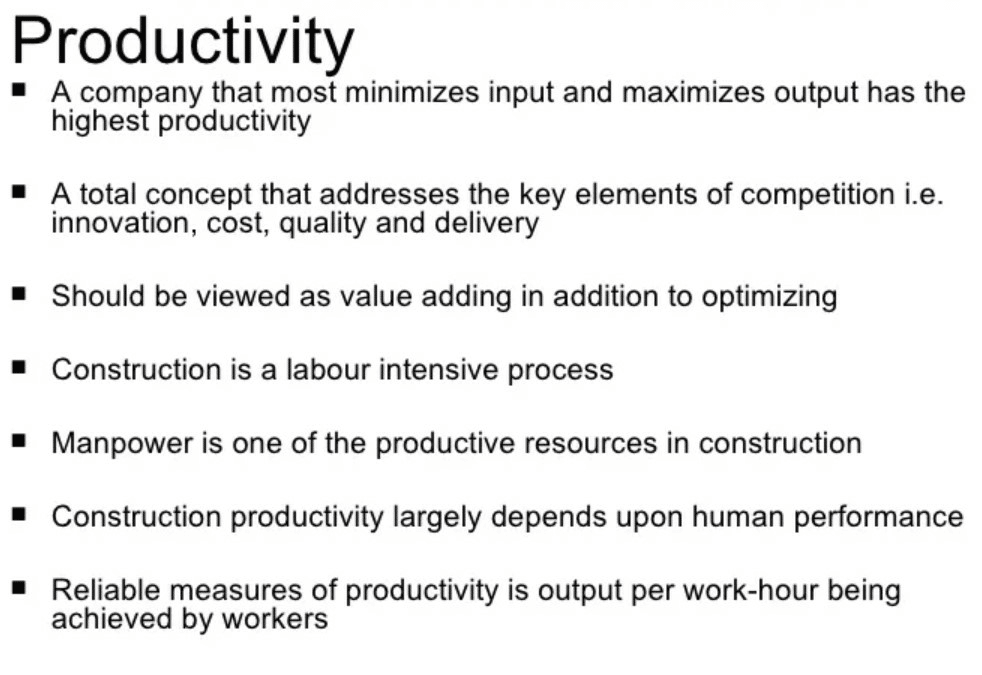 The knowledge that a camera is recording all on-site activities helps keep the workers focused and productive.
For a project manager, this consistent level of productivity means that the project is going to progress according to the timeline.
It also ensures that employees are attending to quality standards.
Automated tools, sensors, and asset tracking scans can all aid with tracking employee productivity.
These records can also help prove that the employees completed a job using the agreed-upon materials.
In addition, real-time information can instantly pass between sites and amongst employees.
Conclusion
Remote monitoring of construction sites benefits a project and company in many ways. Virtual progress monitoring ensures that the project is meeting milestones.
It helps to prevent theft and proves regulatory compliance. Project delays and avoidance of equipment damage are other benefits.
Remote monitoring can also boost employee productivity and reduce costs.