Construction projects are complex matters, and their success hinges on proper management. This, in turn, requires special skill and knowledge.
Therefore, you need to hire competent project managers to navigate this dynamic process. It will be their job to coordinate numerous teams and make sure the project meets specific objectives on time.
While the construction project management process might differ from company to company or even project to project, there are certain core principles all project managers in this industry rely on.
We've prepared this short guide to give you a general overview of what construction project management entails, the general phases and processes that it comprises, as well as the main challenges construction project managers face.
The more you know about the ins and outs of construction project management, you'll be better prepared to take on construction projects with utmost confidence.
What Is Construction Project Management (CPM)?
In the simplest terms, construction project management is a complex process that involves planning, coordination, and oversight of a construction project.
It usually consists of scheduling, budgeting, risk assessment, and efficient communication with different stakeholders.
In a ThinkTVPBS video, Brian Mooney, general manager at Turner Construction, compares construction project management with conducting an orchestra. You need to ensure that everyone is on the same page, contributing to the final project.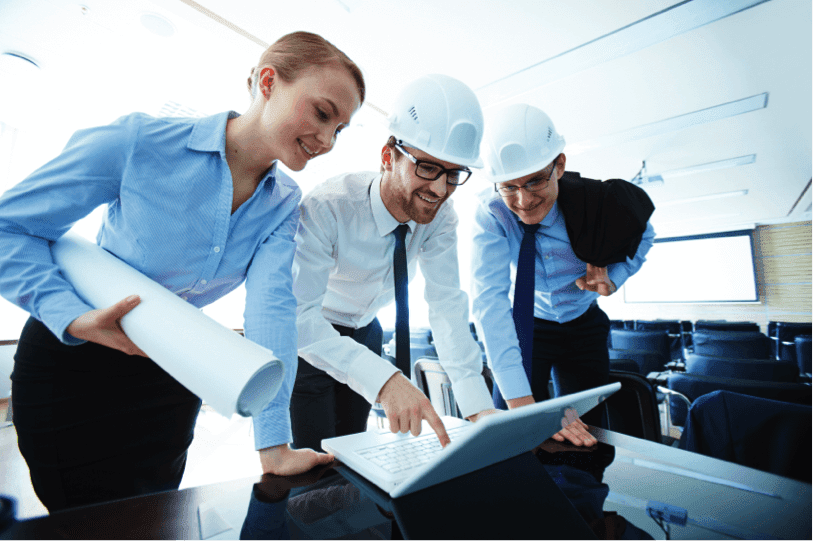 Basically, your overall goal with project management is to deliver a project that will meet the client's expectations within the required quality, schedule, and budget.
So, most of the time, working with people and team building constitute the biggest part of project management.
Highly coordinated teams will finish their tasks in a timely manner, manage materials, and report problems and construction defects before they escalate, so that the project can be delivered without significant delays.
With enough skills and knowledge, most issues can be solved on time.
As Jessica Fitzwilson (business manager at Turner Construction) says in the previously cited video, construction management is simply a big art project that requires a lot of problem-solving.
In short, each construction project comes with unique challenges and predetermined objectives, but you can easily achieve your goals with efficient construction project management.
What Is the Role of a Construction Project Manager?
Project managers are responsible for overseeing a construction project.
While specialist knowledge related to the construction industry is necessary, the scope of the project manager's work also covers different areas like finance, business, law, and mediation.
They need strong problem-solving, communication, and organization skills. This is because they need to be able to do the following:
Estimate project costs and budget
Manage project schedule and timetables
Determine most efficient construction methods and strategies
Communicate with clients and subcontractors
Read contracts
Work with building and construction specialists
If there's one thing expert construction project managers agree on, it's that no day is the same when you work in construction.
The experience of Kienen Koga, a project engineer at PCL Construction, illustrates this best.
Koga describes working in the field and solving practical problems like determining floor heights on Monday, and spending most of his time in meetings the next day, both with owners to determine specific costs, but also with subcontractors to coordinate work.
Project managers have a lot of responsibilities in each project from the beginning to the end, so different tasks can pop up each day.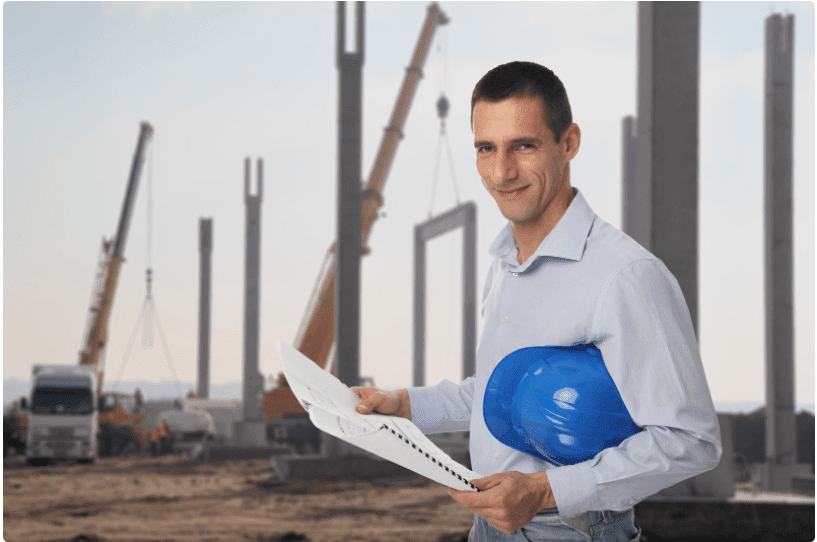 Koga's stance is that project managers need to be highly adaptable to help the team as best as they can. That is the only way project managers will successfully lead a construction project to its completion.
What Are the Main Construction Project Management Phases?
Every construction project management has distinctive phases, which depend on the status of the construction project.
So, there's a different phase and set of activities project managers will have to deal with depending on whether the construction project began or is nearly complete.
You need to be aware of five phases with construction project management: planning, design, pre-construction, procurement, and construction.
Let's take a brief look at each of them!
Planning and Development
With each project, there's a lot to consider before you even set foot on the construction site.
The first step is deciding whether to take on the job or not. How much will the project cost? Do you have the necessary equipment and labor for it? What is the profit margin?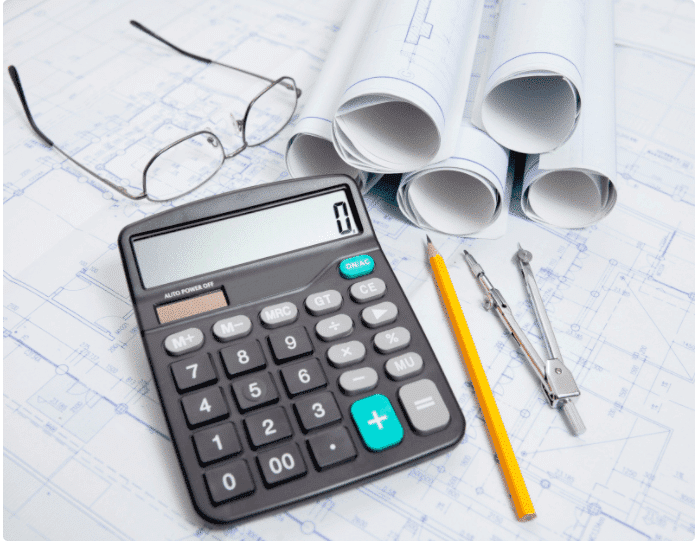 Before putting in your bid, it's important to assess if the project is even worth the resources you would have to put into it.
Take the time to analyze all aspects of the project in order to make an informed decision on whether to pursue a construction job or not.
Design
In this phase, the project germinates from basic concepts to detailed blueprints. This will involve a lot of sketching, drawing, and specifications that need to follow project requirements and regulations.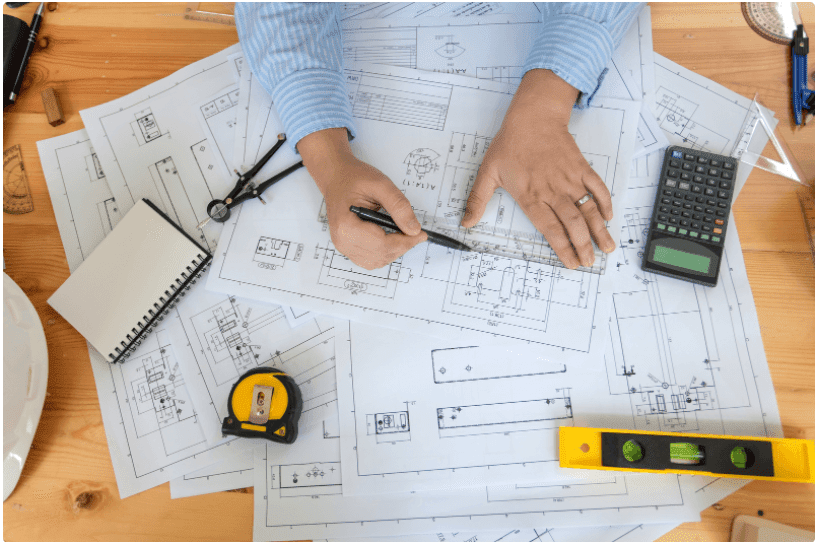 When developing the original concept, the actual design will be heavily influenced by critical data (number of rooms, etc.), the size of the project, and the site geography, but you also need to start considering the timeline and costs.
Then, you will use this data to inform your bidding process.
Preconstruction
Once the client has chosen their contractors, it's time to create a detailed plan for the construction job at hand. A plan will ensure that everyone involved understands their tasks, and that they are clear about the overall project goals.
In this stage, you'll be defining resources, setting up a budget, creating deadlines, and mapping out the necessary tasks and operations. Your goal is to ensure the project is completed on time and within budget, while delivering the expected quality.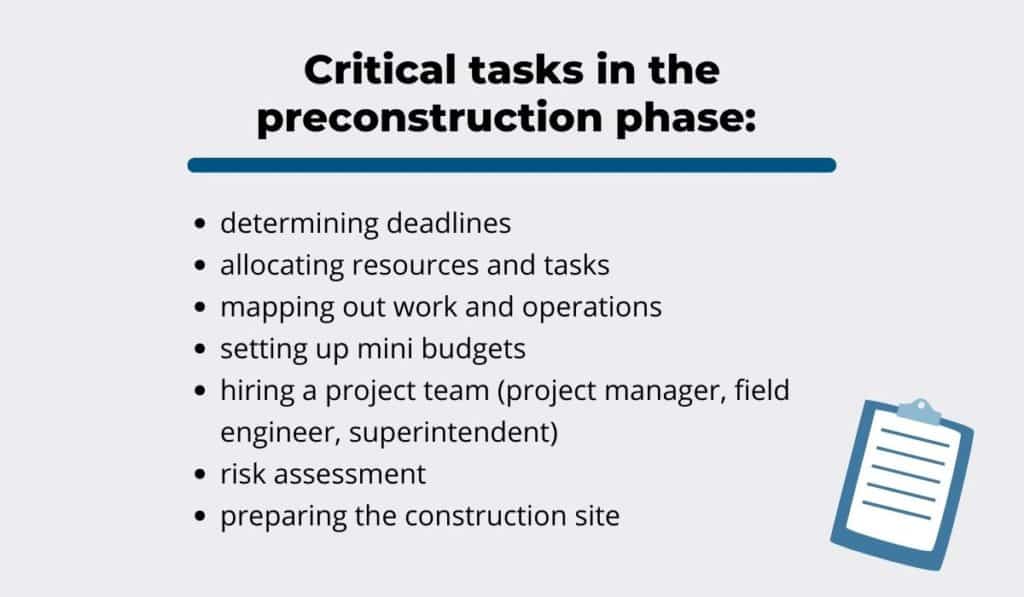 You'll also have to hire competent team members for critical roles like project managers, field engineers, and superintendents, whose job it will be to prepare the site for construction.
Finally, don't forget about risk assessment and always be ready for unexpected hurdles.
With a proactive approach, you'll be able to handle any delays and unexpected costs more efficiently, keeping the project on track.
Procurement
To conduct your product, you'll need to source materials and services, so it's important to determine the best methods for cost-effective procurement.
Should you consider local or global markets? Look into supply chain interruptions, price changes, and other risks associated with each option to make sure you're choosing the most suitable option for your budget and timeline.
Sometimes it might be more advisable to purchase materials as the project progresses, instead of obtaining them in advance.
This could give you more flexibility and cut costs, but it leaves you dependent on regular shipments, which means that any delays can slow down the entire project.
Weigh your options and make sure your procurement plan is in line with the requirements of your construction project overall.
Construction
Now we've come to the stage where the action happens! After you've detailed your game plan in previous phases, you're ready to follow through and build your project successfully.
As mentioned earlier, it is likely that not everything will go according to plan, so project managers should regularly monitor and evaluate each stage of the project.
If problems arise, it's vital to make adjustments as soon as possible to keep the project progressing as planned.
Then at the end, you can finish the project and happily deliver it to the clients.
Essential Processes in Construction Project Management
In addition to the stages of construction project management, there are also unique processes and activities project managers need to be aware of. They fall into four categories.
Project Initiation
As mentioned earlier, the initial stage is where you determine if a project is a good fit for your company.
One of the ways to achieve that is by conducting a feasibility study.
In other words, you start by gathering data to assess how attainable your project goals are, estimate costs and determine the project timeline and draw on that data when you decide on a course of action.
If this study shows you can expect good results, you're ready to create a project initiation document (PID).
This is a more comprehensive construction plan which outlines all the vital aspects of the project. Everything from the final budget and project timeline to methods of material procurement and risk assessment should be included.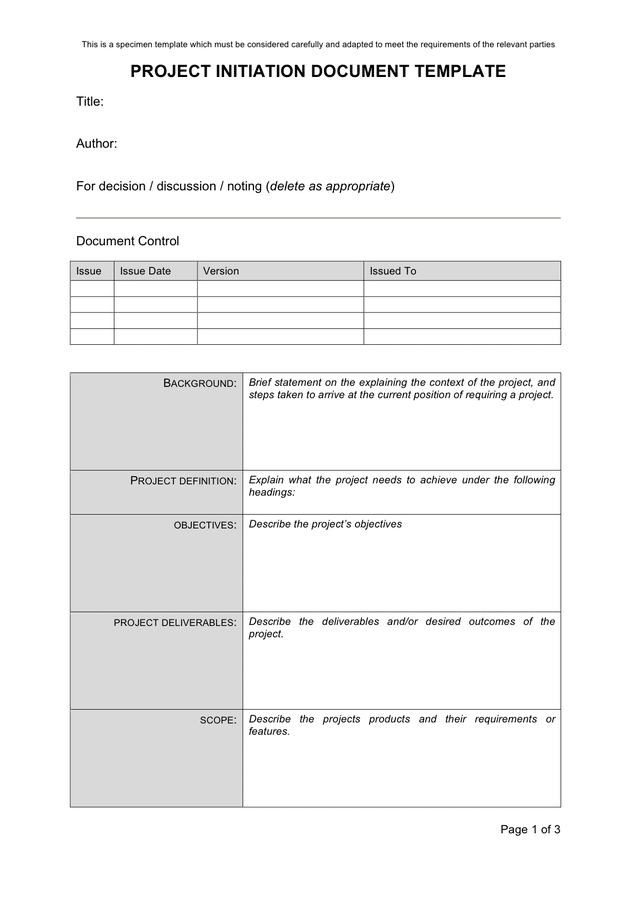 At this stage, stakeholders will scrutinize everything to ensure that the project is financially feasible, aligns with the company's portfolio, and follows regulations with minimal risk.
Therefore, be prepared to do a lot of research and write a good project proposal that reflects your project's feasibility.
Planning
Now, you might be asking yourself, how is planning different from project initiation?
While project initiation (or ideation) consists of determining the right project fit for the construction company, planning encompasses creating important project documents after you get the job.
Here, you're developing a specific strategy for the project, determining the scope of the work that needs to be done and the steps that must be taken.
You'll need the following documents to inform your team of their key responsibilities:
Work breakdown structure (WBS)
Project management plan
Scope management plan
Communication plan
Cost management plan
Risk management plan
These documents should also give you a clear roadmap for the activities you'll take during the execution of the project.
Execution
The execution stage is where the goals and milestones you've outlined in your project documentation should be implemented.
The entire project team is responsible for putting the plan into action, but it's your project manager's job to direct and delegate tasks while having complete control of the project.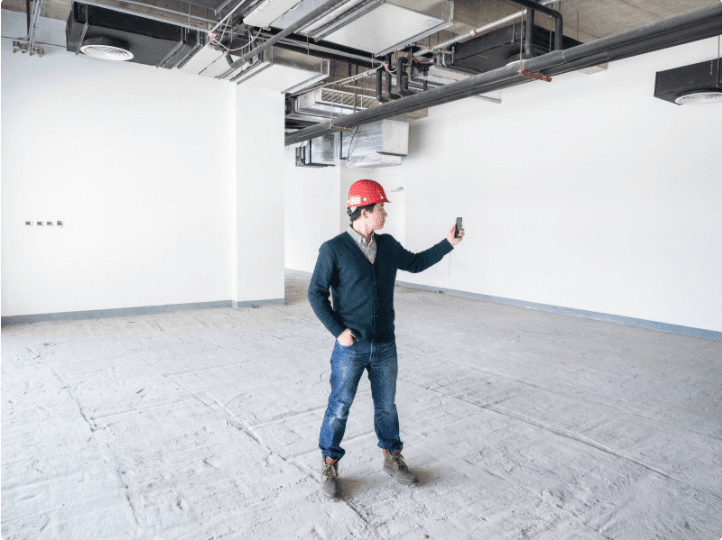 Constant communication with different stakeholders, clients, and team members is a crucial part of this process. Project managers should also keep a close eye on reports and monitor the project's progress.
Project Monitoring and Closure
The closer you get to the final deadline, the more vital it becomes to keep your team efficient and coordinated.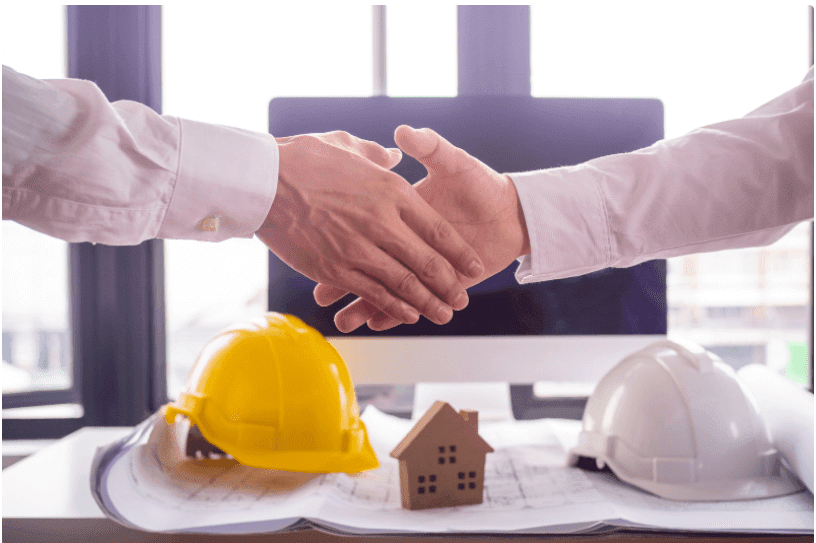 In the beginning, everyone might be on the same page, but as the project unfolds and problems begin to arise, it's easy to get fatigued and lose track of the big picture.
Therefore, project managers have to measure different KPIs to evaluate performance and help keep the project going as planned.
If you monitor costs, time, and quality efficiently, when the project comes to an end, you'll be able to produce a final project report where you'll assess your failures and successes objectively.
Finally, once you go through a punch list of unfinished tasks and determine the final budget, the completed project should be ready for the client.
Common Challenges Construction Project Managers Face
As you can expect, handling a construction project comes with its share of challenges and obstacles. If project managers don't have effective solutions and plans, they could derail the entire project.
The first thing to consider is team coordination and communication.
As Kienan Koga puts it in the video we've previously referred to, if you don't like working with people and think you can do the best job on your own, don't go into the construction business.
It takes a whole team to finish a project, so project managers need to maintain good relationships with everyone, from workers in the field to suppliers.
This necessarily includes frequent communication and sharing important information. All parties should know their duties and ask for clarification if they have any doubts about their tasks or project goals.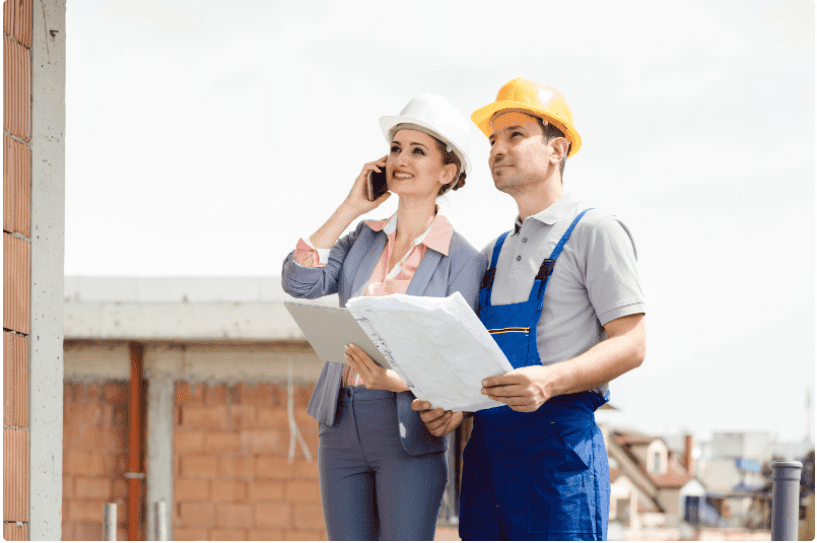 But because project managers are the middlemen who coordinate the office and the field, they can be under a lot of stress.
For instance, Koga was once asked to address an issue in the field, so he called designers and the architect, trying to work something out.
Almost three hours later, when workers in the field called asking for a follow-up, Koga couldn't offer a solution because one of the design team members was in a different time zone, and the architect didn't answer his phone.
Koga has had to deal with many similar problems in his career, but his advice is to just focus on the work at hand, no matter how difficult it is, and completing the project.
Here are some common problem areas for project managers:
| | |
| --- | --- |
| Budget management | Inaccurate early estimates often lead to breaking budgets. Project managers need to identify potential issues that could eat into the project's budget ahead of time. |
| Project deadlines | Construction projects frequently experience delays, so it's essential to set strict time constraints to keep different stakeholders accountable. Scheduling conflicts can lead to inefficiency at the construction site and cause unexpected costs. |
| Risk management and safety | Ineffective risk assessment often happens due to a lack of real-time data. This results in a higher risk of accidents and safety issues because the necessary safety plans aren't implemented. |
Managing construction projects always comes with a level of uncertainty, long hours, and conflicts.
The most important thing is to identify and understand the long-term impact of various crucial factors on the project so project managers can resolve problems as they come.
Conclusion
Project management ensures that your construction projects are progressing on time and within budget.
Basically, if you have proper plans for resource allocation, deadlines, project design, and team communication, you'll be able to control your construction projects more efficiently.
A construction project manager's expertise and skills are essential in this process. A project manager will be the one to coordinate diverse teams, handle the necessary documentation, and manage always-changing project timelines.
In the end, with proper supervision and planning, your construction project will result in success.