Showing employees appreciation for their hard work goes a long way in any industry.
This is particularly the case in construction because the physical work construction workers do is extra hard.
That's why we've curated a list of gifts for construction workers that range from practical to fun, so you are guaranteed to find something for every type of employee.
DEWALT ToughSystem Music Player
Music has been proven to reduce anxiety and improve mood, so why not treat your workers to a sturdy player to help them relax while they work?
DEWALT ToughSystem Radio and Music Player is an excellent choice for a construction site.
It provides crisp, clear sound and functions as a radio, or it can be connected to a Bluetooth device.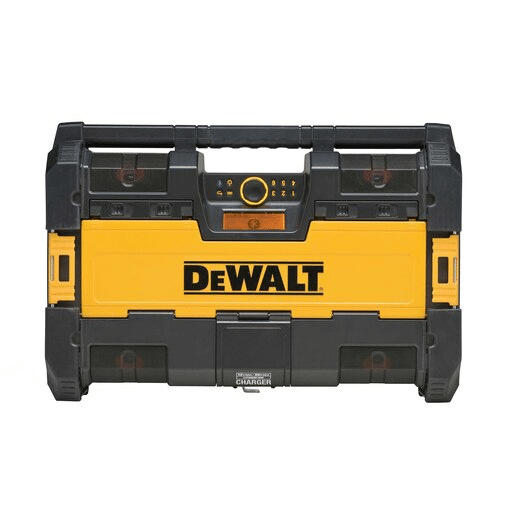 At $239.00, it's not the cheapest option, but the price is justified by the fact that it's also a battery charger for DEWALT power tools.
A Heated Lunch Bag
If the site is at a remote location, there probably aren't any restaurants nearby.
Workers equipped with LunchEAZE don't have to worry about it because they can get a hot lunch every day.
They select a mealtime, and their lunch starts heating 2 hours before that. It continues heating 30 minutes after they start eating, so the meal stays hot no matter how slow they eat.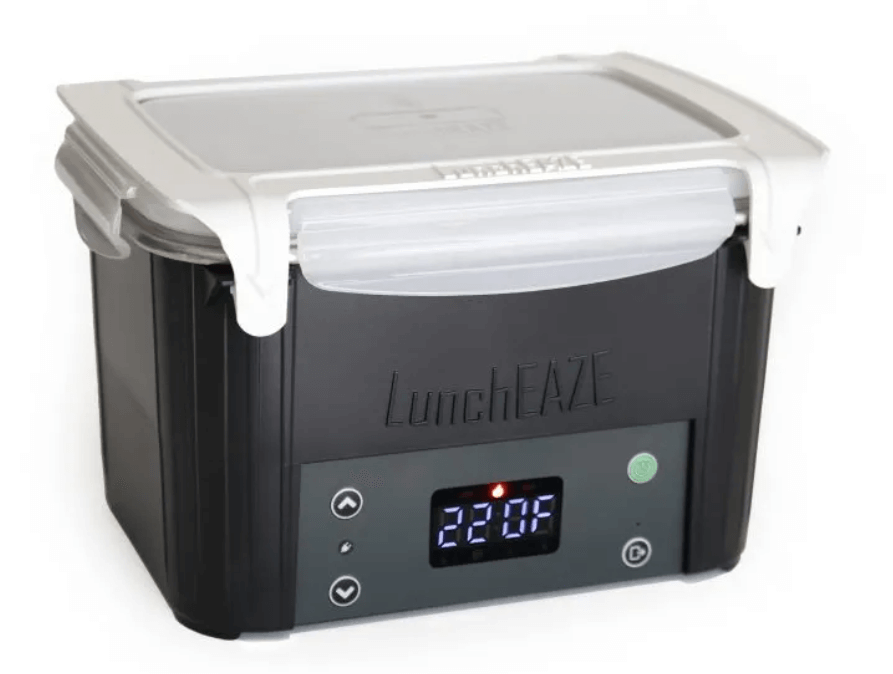 The basic option, LunchEAZE Lite, costs $159.95, and if you want to splurge, there's also the LunchEAZE Original ($199.95).
A Multi-Tool
If you think buying a multi-tool for a construction worker is a cliche, the kind we're suggesting definitely doesn't fall into that category.
Leatherman Surge packs an impressive 21 tools into a 4.5-inch case. Pliers, saw, ruler, screwdriver, even an electrical crimper—you name it, Surge's got it.
It'll come in handy in several situations and save time one would normally lose digging through a toolbox.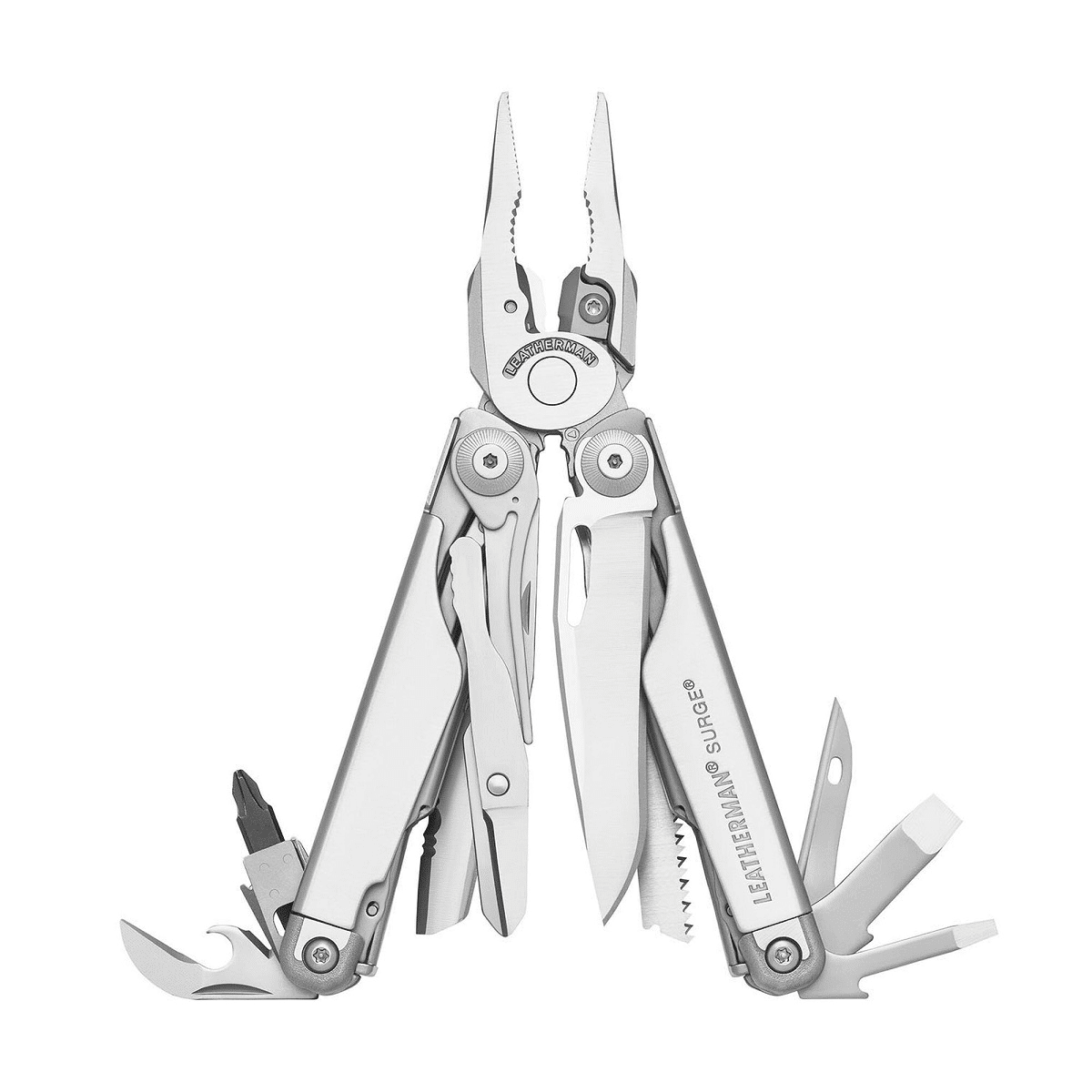 The price is a bit steep ($139.95), but by paying it, you're essentially getting 21 tools in one, which would cost ten times that separately.
Thermos Stainless Steel Travel Tumbler
Two of the worst feelings in the world are coffee going cold on your way to work and finding out that your water is warm when all you've wanted is to gulp down a cold drink on a hot day.
It's not just your subjective feeling; it's science.
The satisfying sensation you get from drinking lets your brain know you're rehydrating, and it is stronger if the drink is hotter or colder than our mouths.
That's why having a temperature-preserving stainless steel tumbler that you can take with you is vital, and what better choice than a company synonymous with
Their Stainless King tumbler can keep 16 oz of liquid warm for up to 7 hours and cold for up to 18.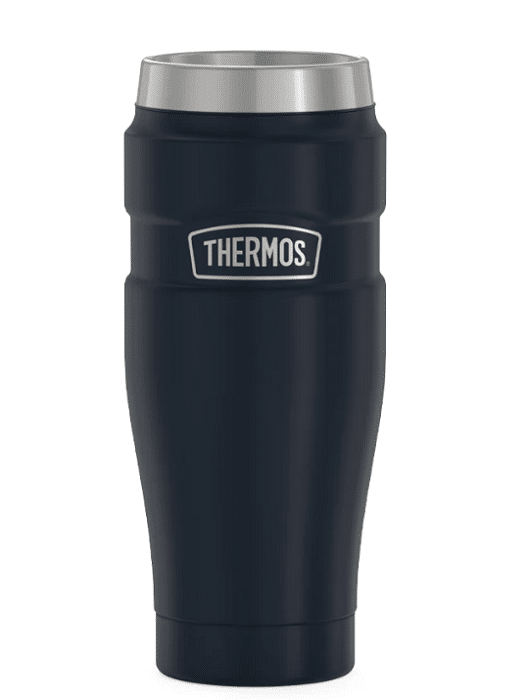 Priced at $24.99, it won't cost you an arm and a leg, and your drink will be perfectly safe as the container is leak-proof.
Professional Knee Pads
Working at ground level and spending a lot of time kneeling is uncomfortable and often painful. Knee pads are a great solution to reduce discomfort and give the knee the support it needs.
BALENNZ Knee Pads have a heavy-duty shell to protect the worker from sharp objects and bumps, while the soft padding with a gel core ensures that their knees don't feel sore after being pressed against a hard surface.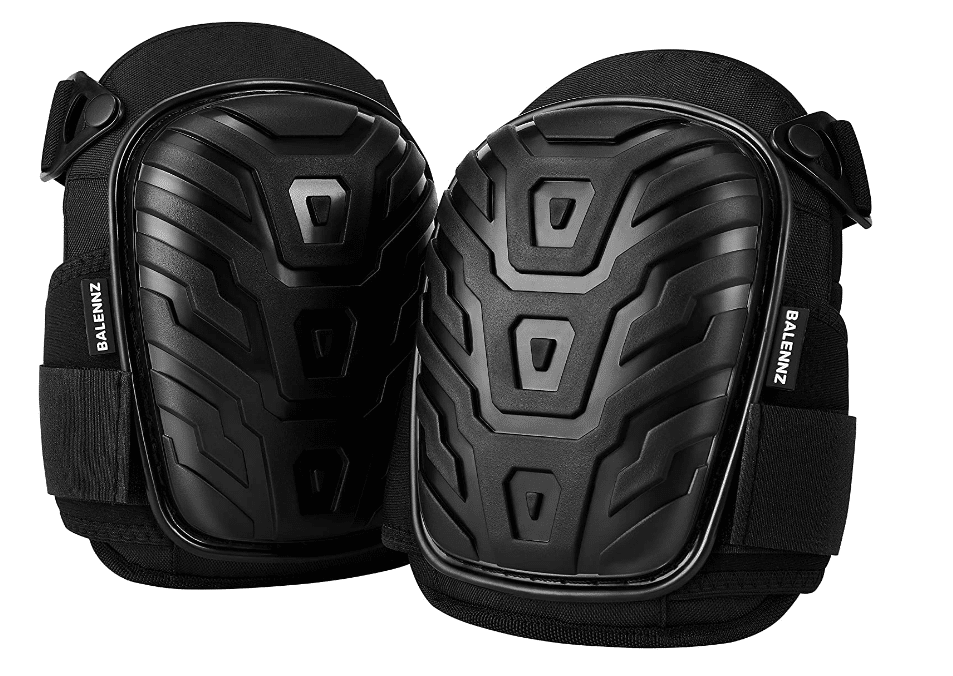 Even better, they cost only $17.99, so they're a perfect choice if you're looking for an affordable gift.
Rugged Bluetooth Speaker
If you want your workers to listen to music but aren't sure about spending hundreds of dollars on a music player, you can buy a durable Bluetooth speaker at a fraction of the cost.
As its name suggests, FUGOO Tough 2.0 is durable and can play music for 12 hours.
Even in an environment with as many hazards as a construction site, there's no need to worry because it's waterproof but also dustproof, snowproof, and mudproof.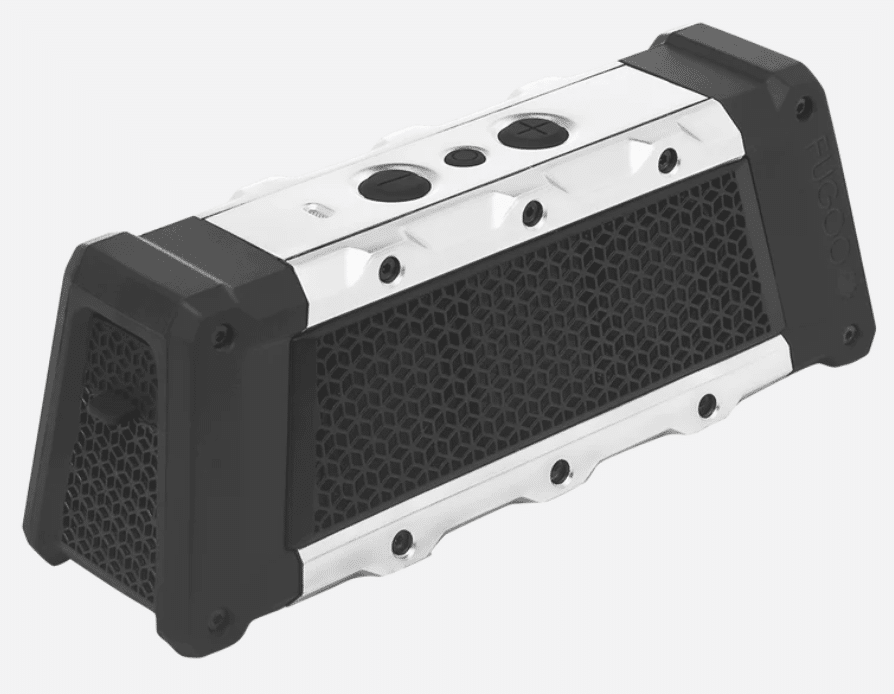 It costs $69.05, which makes it a good mid-range option.
Hot Sauce Selection
If you have someone who doesn't skimp on hot sauce at lunch, a selection of hot sauces is a great gift for them. Lunchtime will never be boring again!
Master Hot Sauce Collection has 30 spicy options to sample and compare hotness, ranging from Apple Whiskey Habanero and Garlic Herb to the dreaded Ghost Pepper.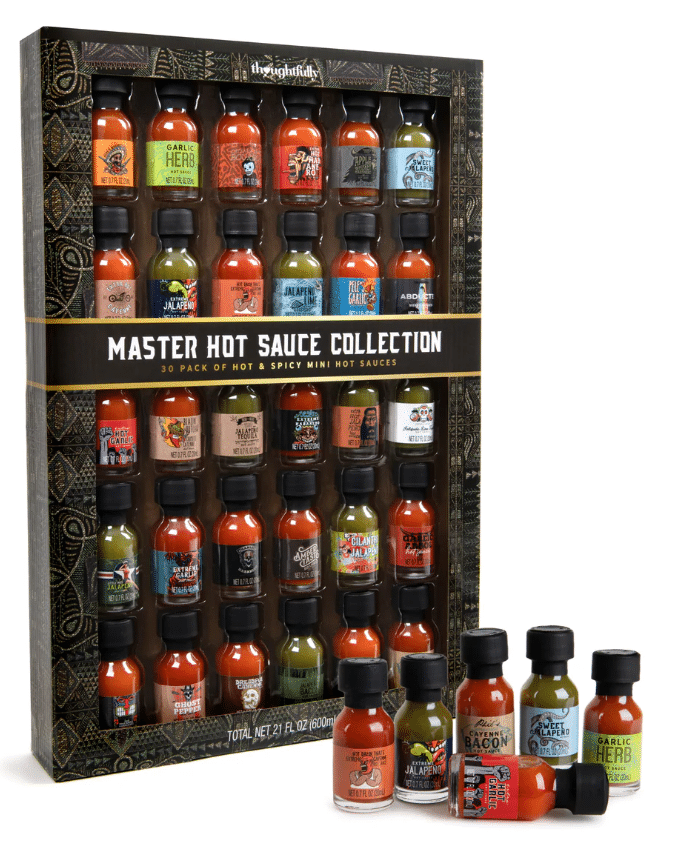 $39.99 for 30 options isn't half bad either.
Heavy Duty Phone Case
Caution is always needed at a construction site because accidents are just waiting to happen, so valuable things like phones should be adequately protected, too.
Rokform cases exceed Military Grade Drop Test standards and absorb shocks and drops, so a phone will be safe even if accidentally dropped from high altitudes.
They're not bulky either and slide easily in and out of pockets while providing 360-degree protection.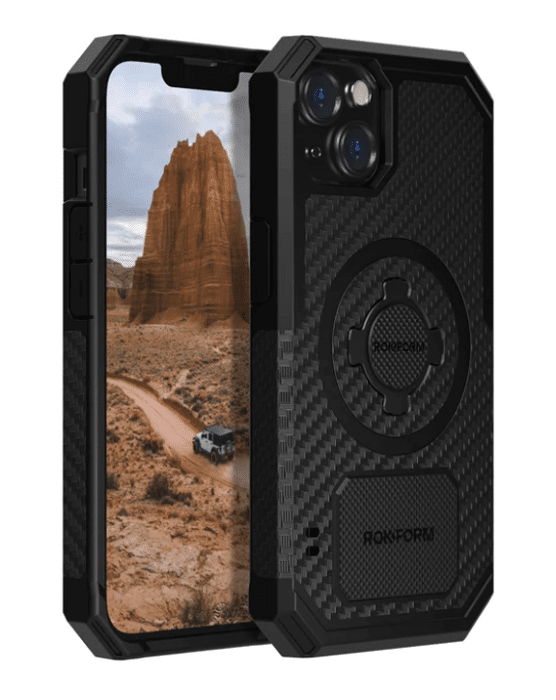 It's a bit pricey for a case ($59.99), but certainly a good investment if you consider how much a new phone would cost.
2 in 1 Mini Fridge and Stool
Circumstances at a construction site change so fast that things like chairs and electric sockets often get overlooked.
So, it often happens that there's nowhere to sit down and have a cool drink during a break.
Luckily, the Klein Tools Work Cooler has you covered on both fronts.
This 17-quart can keep cool for 30 hours and supports up to 300 pounds, so workers can sit on it while sipping their favorite drink that's guaranteed to remain ice-cold.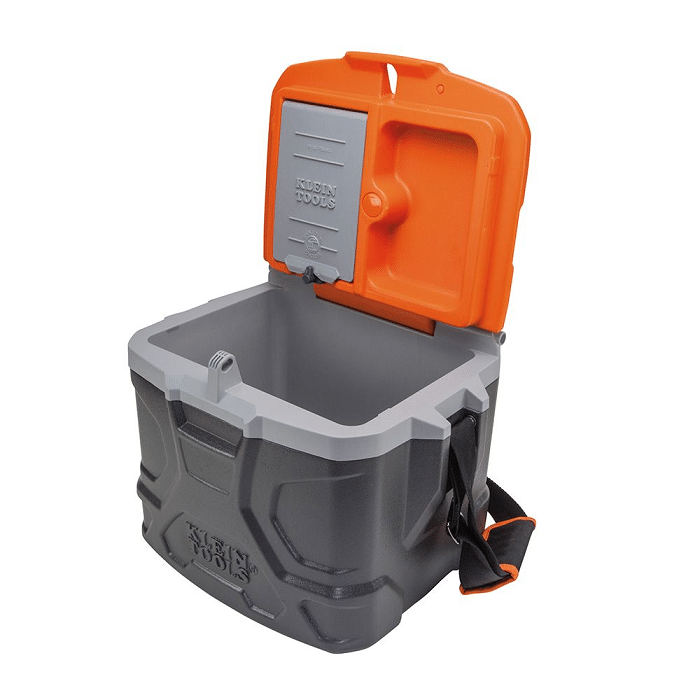 You can get one for $64.97.
DIY Beer Brewing Kit
You're bound to have a few beer lovers among your crew, so why not get them a DIY kit to brew their own?
Northern Brewer's Craft Beer Making Kit has everything a beer enthusiast needs: fresh ingredients and easy instructions so that they can make 1 gallon of beer—at least for starters.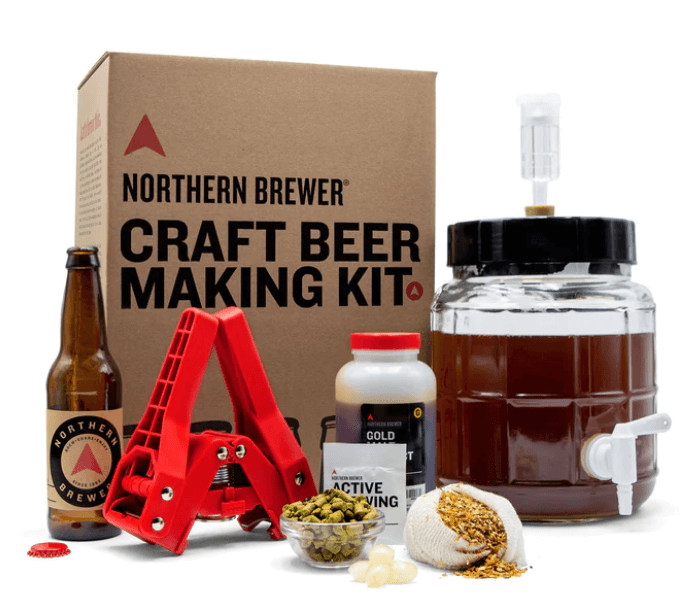 Each kit goes for $74.99, and you can choose American Wheat, Red Ale, Brown Ale, or IPA.
Power Pack
If your team is constantly arguing about whose phone has less battery left so they get to charge it, it's time to get a power pack.
The Venture 35 can charge three phones on a single charge, it's dustproof and waterproof and has an emergency flashlight.
The power pack itself can be charged in 3 hours, which is excellent.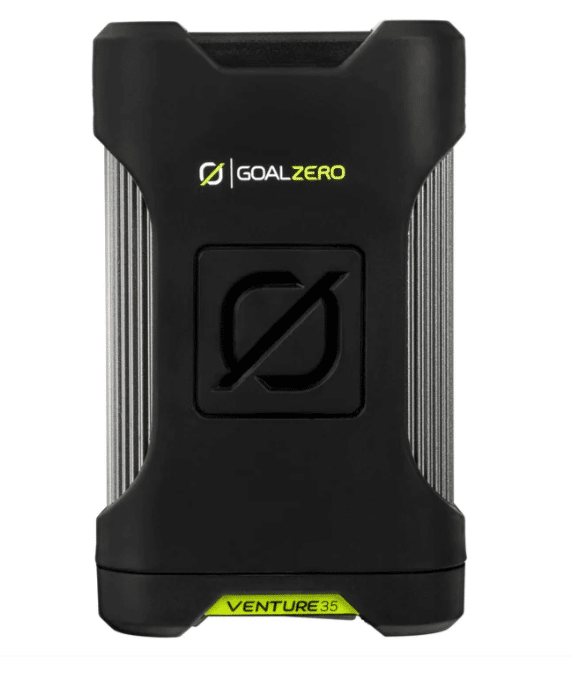 The price is $69.95.
Custom Construction Worker Bobblehead
Ok, we've listed options that are a good fit for most, if not all, members of your crew.
But what if you want a one-of-a-kind gift?
A custom bobblehead construction worker is a great option that's sure to thrill the gift receiver.
It's completely personalized and made according to the photo you provide, and you can add accessories such as a hardhat.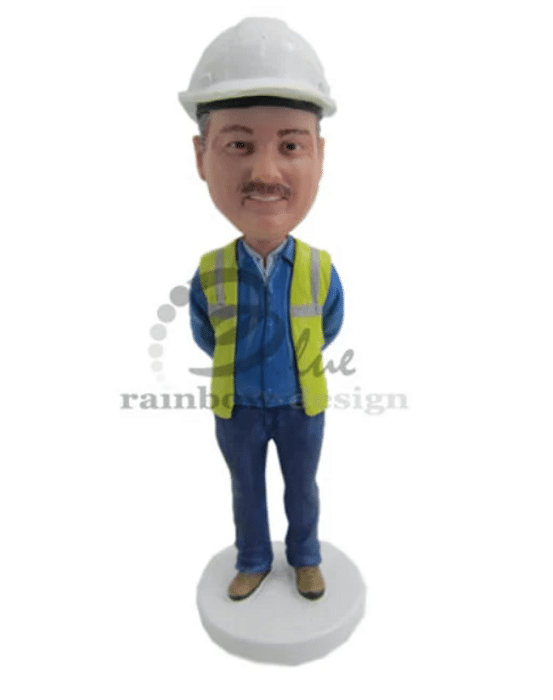 It's one of the more expensive gifts ($114.99) on the list, but it's guaranteed to be the talk of the town.
Stud Finder Tool
A stud finder is something every handyman needs in their toolbox. It makes sure a stud is found every time and saves them from damaging the drywall trying to find it.
The Zircon MultiScanner A200 makes finding studs and avoiding electrical wiring easy with its 3 modes: StudScan, DeepScan, and Metal Scan. It's ergonomic and powered by a 9V battery.
You can get one for $42.13.
Magnetic Wristbands
Another gift in the "useful" category is a magnetic wristband.
It's a practical way to keep all screws and nails in one place without the risk of a stab while looking for them at the bottom of your toolbox.
The Kusonkey Magnetic Wristband is lightweight but packs 15 super strong magnets that can hold 144 ½" nails. Thanks to the durable polyester, it can be used for years.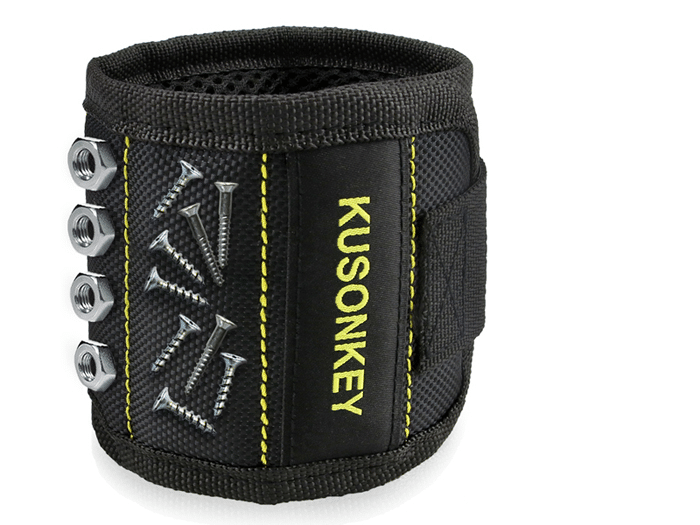 At only $11.99, it's a steal.
Construction Brick Waffle Maker
We've covered beer and spicy food lovers—now, a gift for someone with a sweet tooth: a brick waffle maker.
The Building Brick Electric Waffle Maker can be used for making 14 types of bricks (single, double, and quadruple brick sizes) at a time.
The bricks are then used for making a house, or any other structure.
It's a crowd-pleaser because it finally lets people play with their food, which was off-limits when they were kids.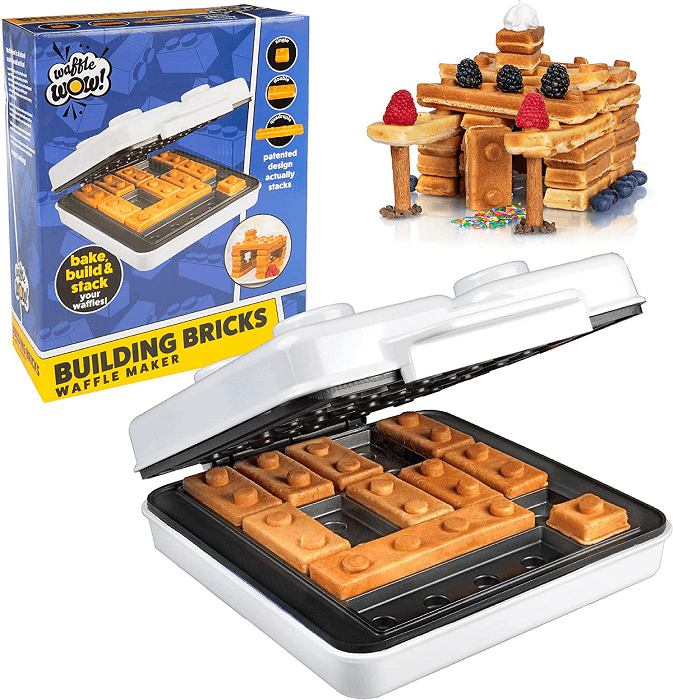 You can buy it for $49.99.
Rugged Outdoor Watch
Work at a site is often time-sensitive, so workers need to be able to tell the time without looking for their phones.
A good, rugged watch is a practical solution, and Casio is the champion in this category.
Their Master of G – LAND GW-9400-1 model is shock-resistant and has a bunch of useful features, such as a digital compass, an altimeter, a barometer, and a thermometer, to name a few.
In addition, its large dial is easy to read outdoors.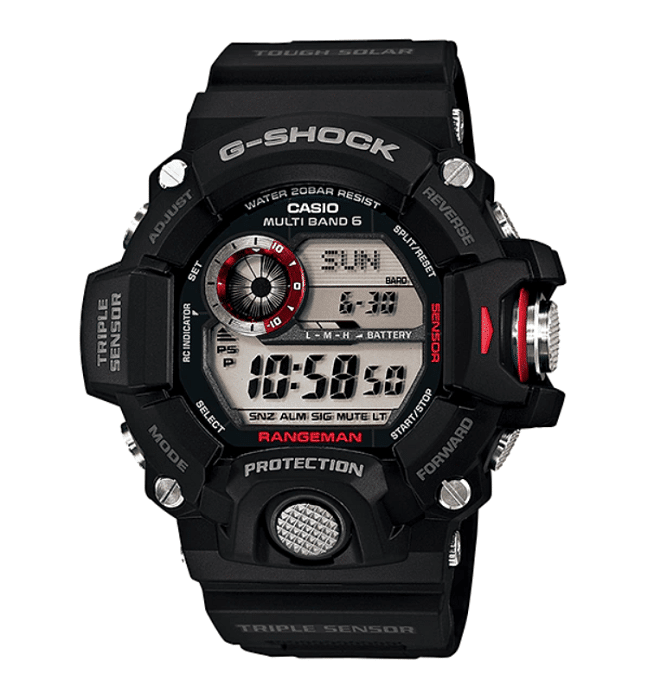 It will set you back $234.85, but it'll last a lifetime.
Mini Construction Materials
Even though we're told not to bring work home, there's something irresistible about tiny models of things you use daily.
Mini Materials is a game in which you can do your own miniature construction projects.
Just imagine the fun your workers will have building tiny cinder blocks or red bricks using mini molds and cement mix!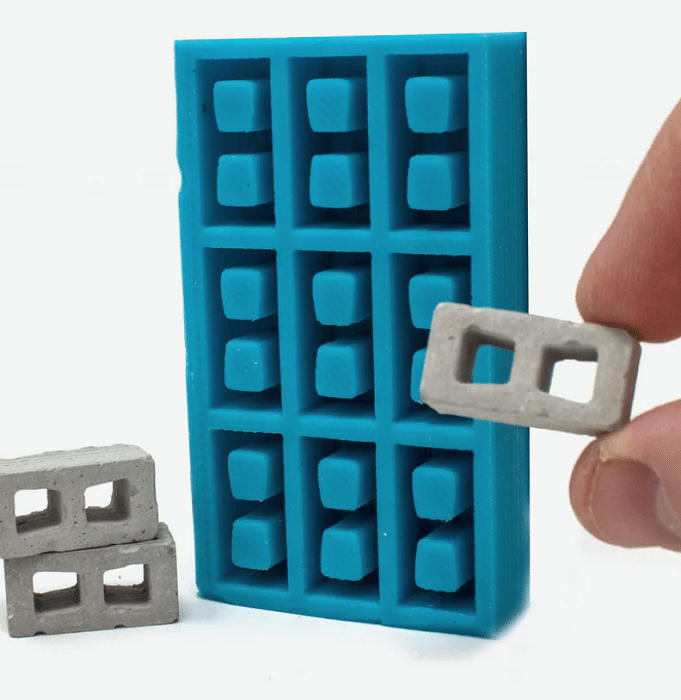 A mold for 9 mini cinder blocks costs $28, cement mix for 100 blocks $30, and 2-oz mortar $8, so a starter kit costs less than $70.
Tactical Wallet
A good wallet is always a good choice, but a tactical one is even better because it has a range of valuable tools.
The Rugged Material Ranger Wallet is made of steel and can fit 8 cards (plus cash). It also has 12 tools built in, all in 3.5 x 2.25 inches, so it fits into every pocket.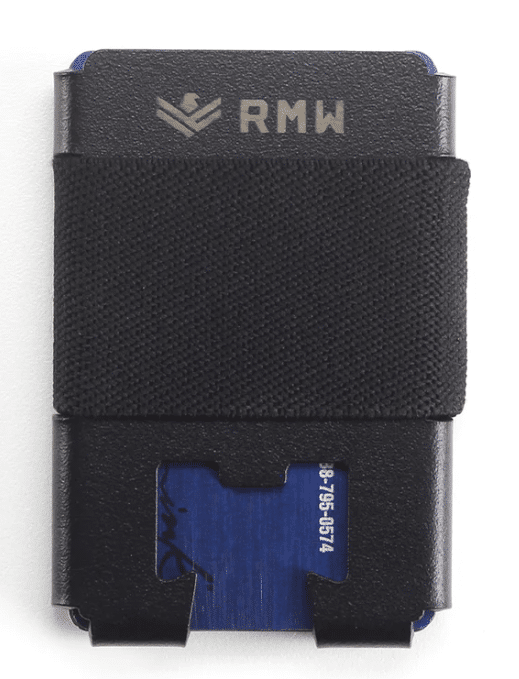 It costs $34.99 and comes with a lifetime guarantee
Portable Coffee Maker
A good cup of coffee is vital for staying focused at a construction site, so a portable coffee maker is an excellent gift. It allows workers to be their own baristas anytime and anywhere.
With the AeroPress Go Travel Coffee Maker, they can make one to three delicious cups with a single press. It comes with a chamber and plunger, a mug with a lid, micro-filters, a stirrer, and a scoop, and it doesn't require electricity. It's simple and practical.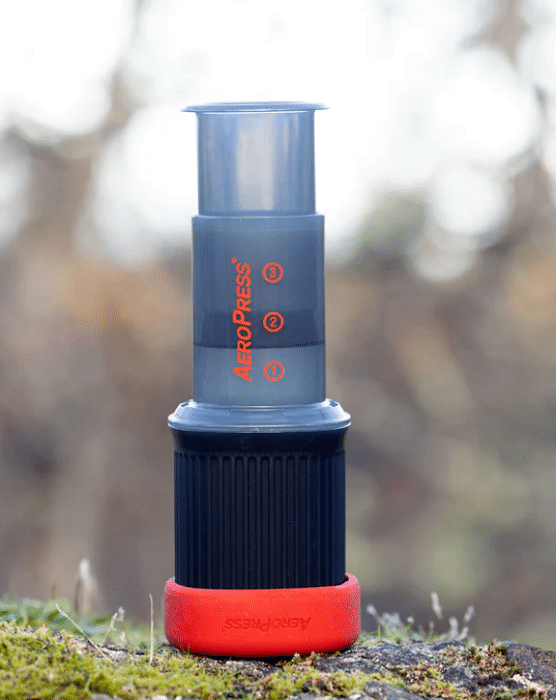 Even better, it costs only $39.95.
Boot Scrubber
Workers' boots get extra dirty, and sometimes cleaning them seems impossible. Another excellent gift idea is a shoe cleaner to do the dirty work.
A heavy-duty shoe cleaner such as JobSite Boot Scrubber has a coarse brush that removes anything stuck on worker boots without damaging them.
It's suitable for all weather conditions and can be screwed down anywhere they want.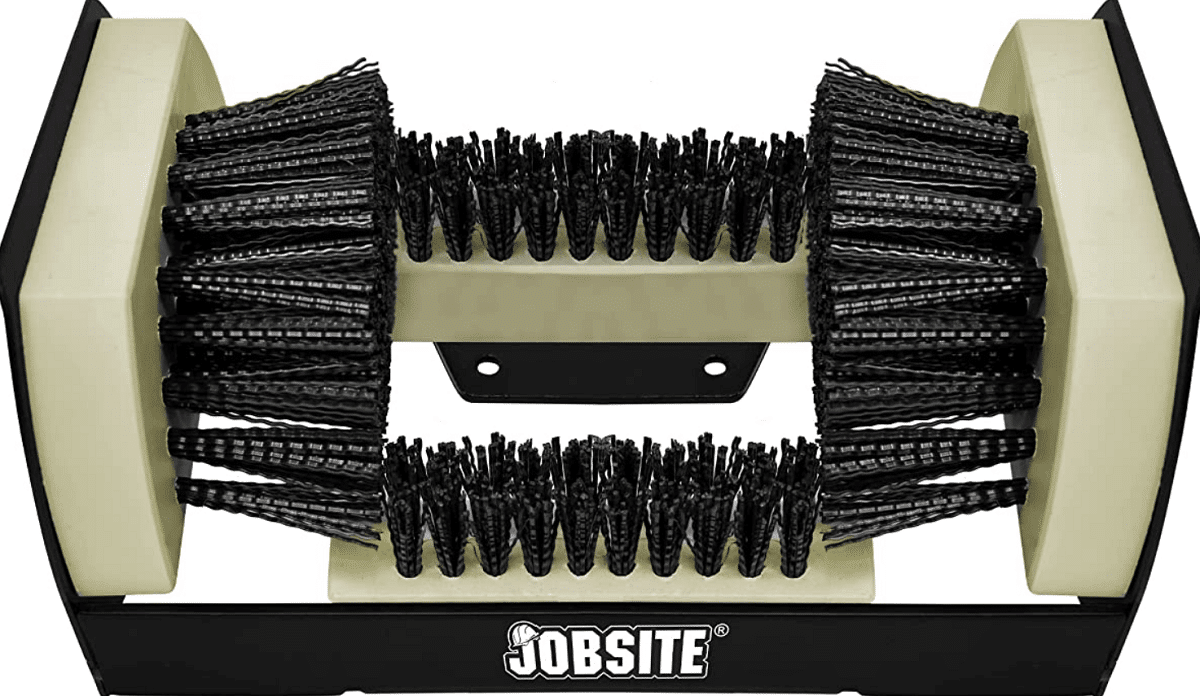 Priced at $21.99, it's one of the more affordable options.
A Toolbox Filled With Chocolate
Finally, you can never go wrong with chocolate, so a toolbox filled with chocolate is a safe bet.
The Grand Cookie & Chocolate Toolbox is filled with one pound of chocolate chip cookies and several chocolate tools (hammers, wrenches, nuts, and more).
Once the sweets are gone, they can reuse the toolbox and maybe even use it for storing smaller tools.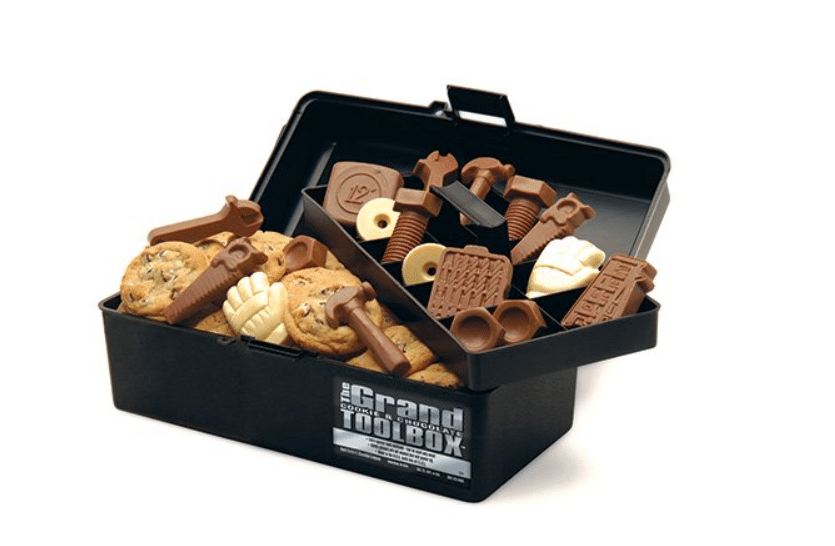 You can get this three-pound box of deliciousness for $69.99 on Amazon.
Conclusion
If you look at gift-buying as investing in the relationship with your workers, they will value you and the company more.
This will lead to a strong, long-lasting relationship built on mutual appreciation.
We've listed several gift options to help you get started and take the headache out of buying gifts for construction workers.
With gift suggestions ranging from useful and practical to personalized and creative, you'll find something for everyone and for every budget.