Let's say you want to construct a new headquarters for your business, expand your storage facilities, renovate your office space, or do a commercial buildout.
In all these and many other cases, there are very good reasons to have a competent construction project manager by your side to oversee the project from concept to completion.
Here are the five main ones.
Having an Expert Representative
In a nutshell, it's better to have an expert construction manager on your side from the outset rather than one forced to walk a fine line between the contracted project specifications and their employer's profits.
When venturing into any construction project, it can be a major advantage to have an expert representative who's looking out for your best interests when you're, for example, discussing your vision with the architect and engineers, negotiating terms with subcontractors and suppliers, dealing with building code officials and inspectors, handling change orders and progress payments, etc.
Naturally, a trusted construction manager can do all this and much more by acting on your behalf.
In fact, this alone can generate all the other benefits we'll cover in later sections.
But it also implies you hired a construction project manager and the architect (in whichever order) first, and they both participated in creating the project design, scoping the project, developing the initial budget and schedule, etc.
In other words, the three of you (and anybody else you designate) form the core project team.
This would correlate with Construction Management At-Risk (CMAR) or Agency Construction Management delivery models below.
In the CMAR arrangement, the project owner hires the architect and the construction manager independently, whereas the manager acts as an early design and planning advisor and then assumes the role of the general contractor responsible for delivering the project within a Guaranteed Maximum Price (GMP).
In the Agency model, the manager acts similarly, but the owner is, to a degree, handling contracts with other project stakeholders and is liable for changes and cost increases.
Both methods are opposed to a standard design-bid-build (DBB) model where you hire an architect and other consultants to prepare the project design and then bid the project to general contractors, finally awarding the contract to the one you think has the best offer.
Thus, you would get a construction project manager that works for the general contractor and, in addition to the project's, represents their interests that are not necessarily aligned with your own.
For example, under a fixed-price contract, any cost and time savings achieved by the project manager will ultimately increase the contractor's profits, thus giving them an incentive to push managers to make savings in their best interest and not yours.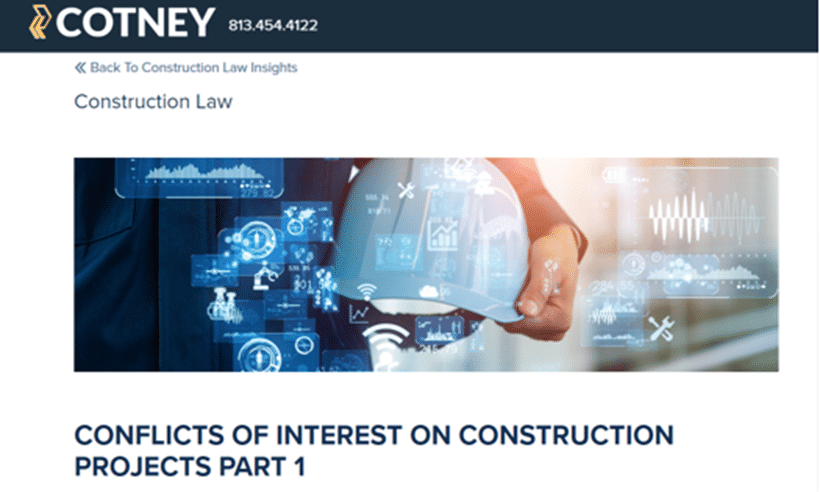 This could lead to actions such as cutting corners on jobsite safety, lowering work or material quality to extract savings, manipulating the availability of workers to accommodate other projects, etc.
On the other hand, having a construction manager act as the owner's representative from the project initiation stage allows you and your team members to focus on the vision and business outcome of your construction endeavor, be it a new production facility, office building expansion, commercial build-out, new company storage, etc.
For instance, in their role as your expert representative, the manager can:
offer their advice during the concept design phase, project scoping, and site selection
use their expertise in project planning, budgeting, and scheduling
prepare bids and select subcontractors, material suppliers, and equipment vendors
manage the approval process, i.e., compliance with federal, state, and local building codes
And these are just two project management phases—initiation and planning.
In fact, depending on their agreed role, the project manager can manage the entire project (in conjunction with you, the architect, and other project stakeholders you find necessary) and protect your interests throughout its lifecycle.
As with the architect, your relationship with the construction project manager hinges on trust and mutual respect.
Their job, however, depends on their knowledge, experience, and ability to represent your best interests in all construction matters and deliver the result—a project finished on time, within budget, and to your utmost satisfaction.
Cost Savings on Your Construction Project
Whenever they get involved, good construction project managers can ensure cost savings on your construction project, both in its planning and preconstruction phase and while the project is underway.
As said, hiring a construction manager as early as possible in the project lifecycle yields better results than the traditional DBB model, at least according to this study.
Why? Because most cost savings can be detected during the early planning, design, and pre-construction stages of a construction project.
An experienced project manager can provide crucial input regarding any aspect of the project by identifying potential or actual issues that would lead to costly budget overruns.
And they can do so while problems like design errors, undefined project scope, unknown site conditions, or procurement of specific materials are easily corrected, i.e., during the first two project phases highlighted below.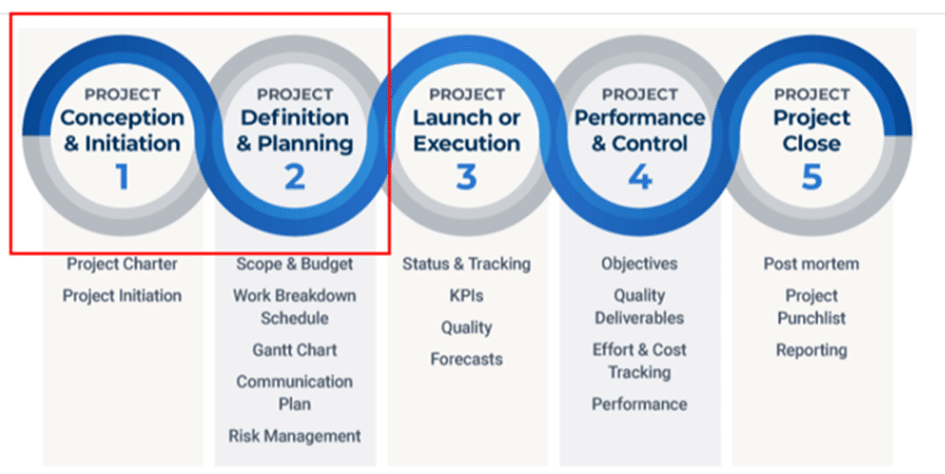 Another critical factor in those two stages is their cost estimating expertise, which can, for example, keep you real while the architect is letting their imagination (and budget) run away, or save you money by efficient planning, budgeting, scheduling, and procurement of resources—labor, equipment, and materials, to name a few.
Although this kind of arrangement is preferable, a construction manager can be brought in at any stage of the project lifecycle.
For example, they could be hired halfway through the project to save a runaway construction project budget, as Aquila, a Texas-based construction management company, did in this case study when it stepped in and cut costs by more than $2 million.

This example shows that there's still plenty that a capable construction project manager (and their team) can do to save costs even when the first two project phases are handled poorly.
Luckily, they caught the project just before its launch and managed to correct and modify the blueprints to fit the required budget, creating two million reasons to hire them again.
Although prudent initial planning and built-in contingencies are often crucial for reducing project costs, an efficient project manager can, by monitoring the budget, i.e., keeping track of all project expenses and billings, detect and prevent unnecessary spending, thus also saving you money as the project progresses.
The manager will achieve this by continuously updating and fine-tuning the project budget to handle cost overruns.
To do so, they may rely on measures like reallocating resources from other items or using contingency budget items.
Simply put, their budgeting and financial management skills, coupled with efficient problem-solving and communication, can keep costs under control.
They allow them to monitor budget risks, proactively manage change orders, optimize the use of resources, and take advantage of cost-saving opportunities as the project unfolds until closeout.
All in all, a good project manager can achieve cost savings in your construction project from start to finish or from the moment they're hired.
Sticking to the Schedule
Having a construction project manager with excellent scheduling and time management skills can help ensure that your project is finished on (or sometimes even ahead of) schedule.
As time is money, sticking to the schedule directly contributes to the cost savings we just discussed.
Like the budget it's inevitably anchored to, a good construction schedule is predicated upon solid planning during preconstruction and efficient project management during the construction and post-construction stages.
But, as planning is a dynamic component of project management that stretches throughout the project life cycle, this distinction is not visible in the best time management practices for successful construction managers.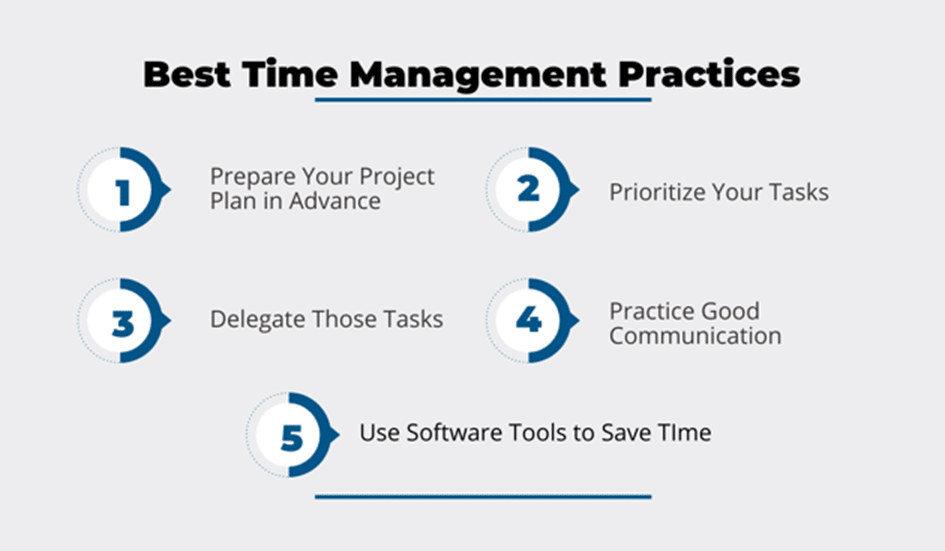 Although preparing the project plan in advance belongs to preconstruction, all other time management practices can be applied while planning and managing the project.
Thus, hiring a construction manager to monitor the project and its timeline from any project stage will likely result in fewer project delays, i.e., more tasks being performed on schedule.
However, as with the budget, the best results in keeping the project on schedule are often achieved in the planning phase.
That's why the manager should be involved in scheduling as early as possible, preferably during project planning and design, where their insights, expertise, and leadership can help set up a flexible and adaptable schedule.
Once established, that schedule will also need to be monitored, revised, and updated continuously throughout the project lifecycle.
Naturally, this is best achieved by using different software tools like, for example, Contractor Foreman, an all-in-one construction management software best suited for small-to-medium-sized contractors.

This and many other comprehensive or specialized software solutions include everything you need to make a schedule that can manage different project risks and accommodate the resulting changes, preferably without delaying the project completion date.
Cloud-based mobile apps like this also ensure that all team members are notified of any schedule changes, thus preventing delays caused by potential scheduling conflicts or mix-ups.
When combined with other project management techniques used by construction managers, like the critical path method (CPM), schedule risk assessment, or built-in time buffers for potential change orders or bad weather, such tools can streamline the entire project management process from initiation to closeout.
Finally, a capable construction manager can find ways to compress the schedule without jeopardizing the budget or quality and (sometimes) complete the project ahead of schedule.
Thus, a project manager with excellent scheduling and time management skills who proficiently uses different software tools to monitor and update the schedule is your best option for ensuring the project schedule will stick.
Improving Jobsite Safety
Another reason to have a construction project manager by your side is that they will enforce safety regulations and instill a safety-first culture, thus preventing injuries and related costs and improving job site safety.
In a highly competitive industry with tight budgets, short deadlines, and low profit margins, different aspects of construction site safety management are often neglected.
For example, the U.S. Bureau of Labor Statistics (BLS) reported that one in five fatal work injuries in 2020 occurred in construction, whereas slips, trips, and falls were the most common cause of worker deaths.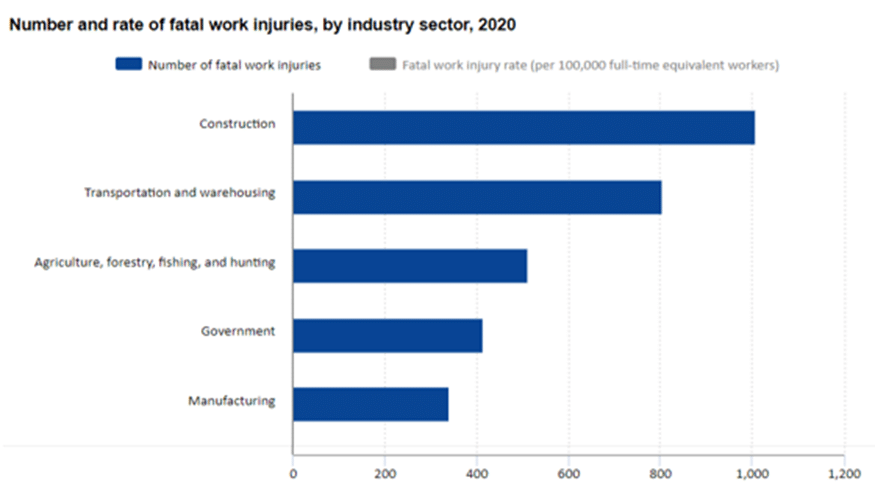 In the meantime, construction companies spend more money on the consequences of their poor safety practices (3.6%) than on safety training to prevent injuries (2.6%), according to the Occupational Safety and Health Administration (OSHA).
Regardless of the reasons, even entertaining the idea of cutting corners on job site safety to protect profits puts many construction companies in a conflict of interest with their workers and subcontractors (entitled to a safe work environment).
On top of that, it conflicts with your interest to see the construction project completed with no severe or fatal injuries plaguing your project and causing anguish, delays, extra costs, and reduced productivity as a result of low crew morale, as this snippet confirms.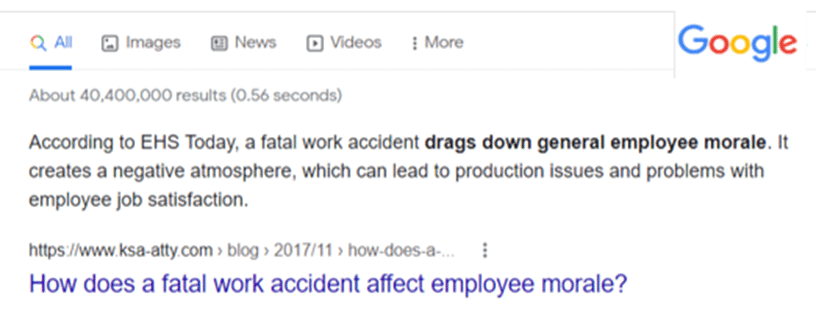 Conversely, a trusted construction project manager (supported by you, the project owner) with strong views on job site safety culture will enforce all safety regulations, provide safety training, and ensure personal protective equipment (PPE) is properly used.
That manager will also proactively manage site safety risks during the initial safety risk assessment or during construction when, for example, making decisions about weather issues that could be a safety concern.
Naturally, they can use different technologies and software to enhance job site safety, ranging from drones, construction wearables, and virtual reality (VR) safety training to simple and affordable software solutions that can streamline different project management aspects and improve job site safety.
For example, knowing where your equipment and tools are, their condition, usage, and the last service date can prevent injuries by ensuring regular maintenance and optimized use.
Our tool and equipment tracking solution, GoCodes, makes all this easy by harnessing the power of cloud software, patented QR code tags, and smartphone scanner apps.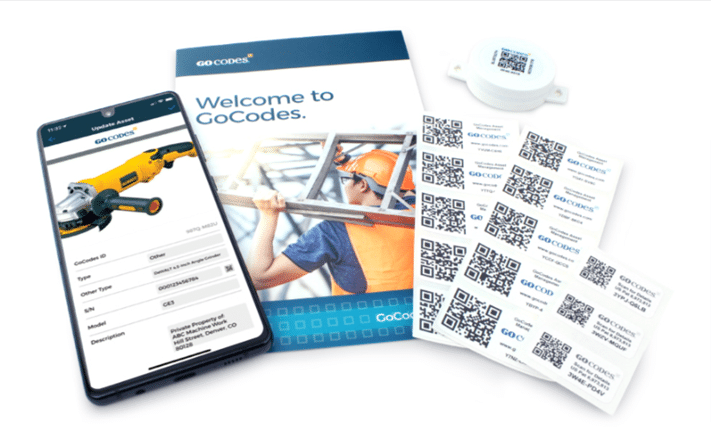 This and other digital tools facilitate the enforcement of safety regulations and increase site safety, in different ways.
In the hands of a competent construction manager who insists on a safety-first culture, such technological solutions become a valuable tool to prevent injuries, ensure regulatory compliance, improve job site safety and, most importantly, potentially save lives.
Having More Control Over Paperwork
Of course, any construction project involves a lot of paperwork drafted by different project stakeholders like architects, engineers, designers, authorities, lawyers, and accountants.
Then there are documents usually prepared by or in collaboration with the project manager (and their team) like cost estimates, bill of quantities, bid packages, change orders, risk assessment plans, procurement plan, etc.
Having a skilled project manager draft or review important paperwork on your project is closely tied to better control of the project budget and schedule, i.e., preventing cost and time overruns.
And there really are a lot of documents involved. For example, here's a list of just essential construction contract documents, courtesy of Levelset: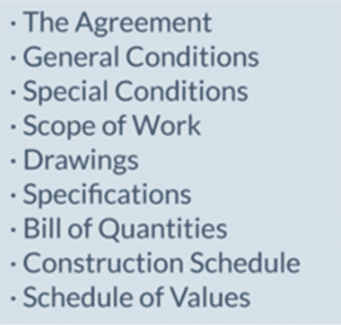 Thus, if you decide to hire a construction project manager in the project initiation phase, they can take a lot of the initial paperwork off your hands—from preparing the project proposal, cost estimates, and bidding documents to organizing work orders and subcontractor applications.
As before, whenever the project manager gets involved, they can, as your expert representative, take charge of any contracts, deal with warranties, design instructions and technical specifications, permits and inspections, etc.
Nowadays, the creation, handling, tracking, reviewing, amending, and updating of all construction project documentation is all but impossible without making sure that all project-related documents are stored in one centralized location and accessible to all project stakeholders.
This is a standard or specialized feature of many construction management software solutions, like Sitemate.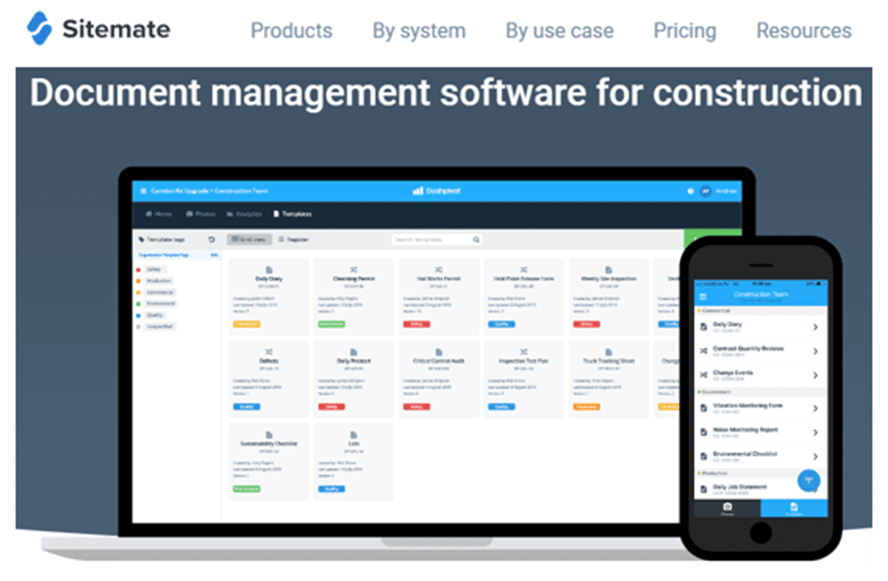 These and similar tools can prevent many mistakes while documents are created and updated.
Moreover, some solutions can consolidate documentation prepared by different teams and convert them into a single source of project information, thus enabling better control over paperwork.
As a thread that runs throughout this article, if you hire a construction manager as an advisor (or more) in the project development stage, they can help you have more control over project paperwork and thus better control of project finances from start to finish.
However, if you need a save-the-day manager in the middle of a running project, an experienced manager will take over the reins and handle all important paperwork from the moment you hire them.
Conclusion
The key takeaway of this article is that having a competent construction project manager by your side from project concept to completion pays in more ways than one.
It allows you to focus on your project vision, gives you an expert advisor and representative in all project-related dealings, ensures monitoring of the budget and schedule, improves job site safety, and gives you more control over paperwork—and that's only the start.
That's more than enough reasons, right?