Here's an undeniable fact: all equipment breaks at some point in time.
Some malfunctions require minimal intervention, while in other cases you might have to replace parts of the equipment. And this requires money.
As David Auton, senior director of reliability engineering for Cushman and Wakefield, says, the costs of failing equipment can become incredible for a construction company, especially if you didn't financially plan for them.
As he points out, corrective maintenance can cost you three to ten times more than preventive maintenance, precisely because it's unplanned.
Now, that may sound bad, but if you approach maintenance with the right mindset and avoid the most common mistakes, these costs will be significantly reduced.
You've already invested a lot of money to acquire the right equipment for your business, so it makes sense to take care of it properly. 
In this article, we analyze the most common mistakes you must avoid if you want your equipment to remain in top condition, and increase its productivity on the worksite.
Let's start!
Neglecting Specific Equipment Maintenance Needs
Each piece of equipment is unique and has special needs when it comes to maintenance.
To help you, most manufacturers will provide maintenance plans in their manuals to ensure you're properly taking care of your equipment.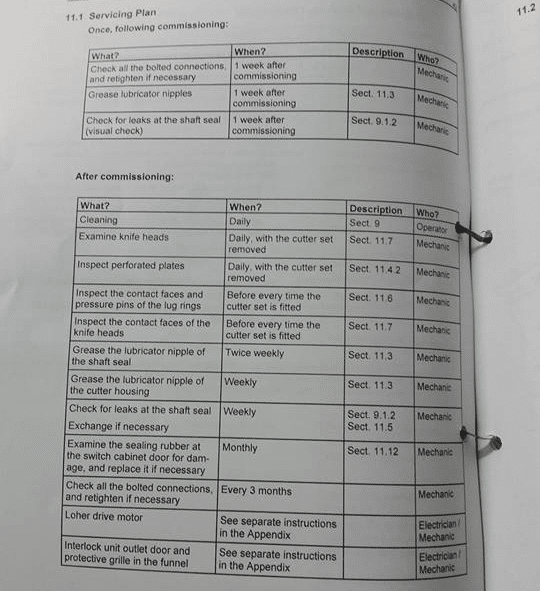 These instructions provide your maintenance team with guidelines on how to take care of specific equipment adequately and thus extend the lifespan of your equipment. 
When you make any changes in the maintenance schedule or procedures, it's worth consulting with the manual to ensure you don't accidentally damage the equipment.
For example, if you move the daily cleaning of a skid steer to weekly intervals, it's worth checking how that will affect the skid steer's performance.
But maintenance doesn't just cover regular inspections and fixing the equipment when malfunctions arise. A big part of maintenance is ensuring you're not overworking your equipment.
This, for instance, means that you need to look at the manufacturer's specifications to determine the equipment's weight capacity and never go beyond the recommended amount.
If you push your equipment beyond its capabilities, you'll cause premature wear and tear, which can result in safety hazards. 
Then, you'll have to spend even more money on maintenance because the equipment will break down more frequently. But there's an easy solution for this. Train your operators to handle all your equipment in the best way possible.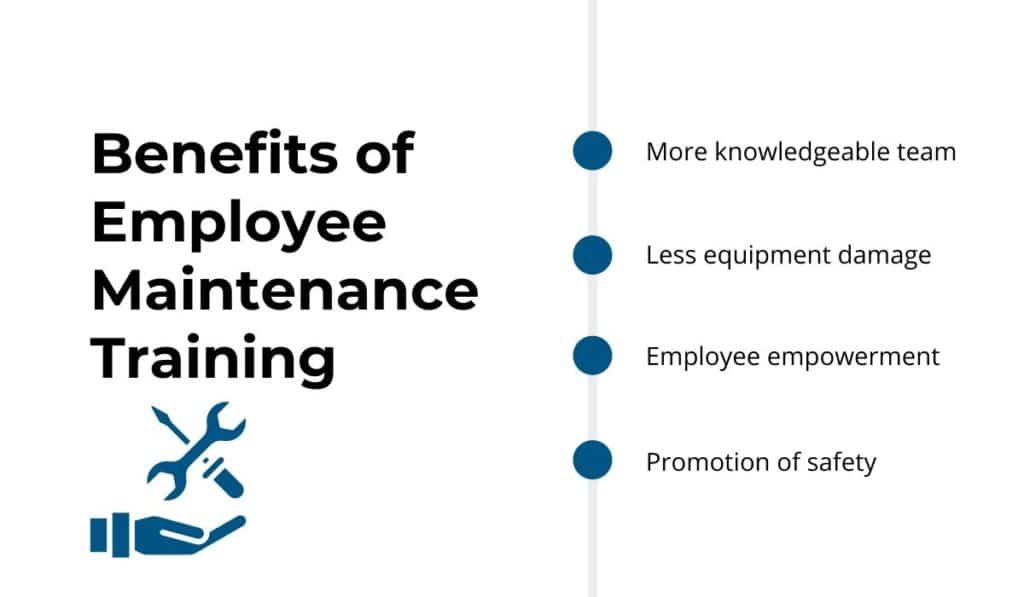 With in-depth training, your team will know how to operate heavy machinery and other equipment and detect performance issues on time.
In the end, the goal is to get the most out of your equipment and send it to the worksite in top condition. One of the best ways to do that is by applying the recommended maintenance routine for each piece of equipment.
Skimping on Replacement Parts
When equipment needs new parts, some contractors buy cheap and low-quality replacements. Understandably, they want to save money, but this decision can backfire in the long term.
First of all, buying cheap spare parts from an unauthorized seller can lead to increased downtime for your equipment.
Most of the time, cheap spare parts are untested and poorly designed, so they're not up to the standard required for handling construction jobs.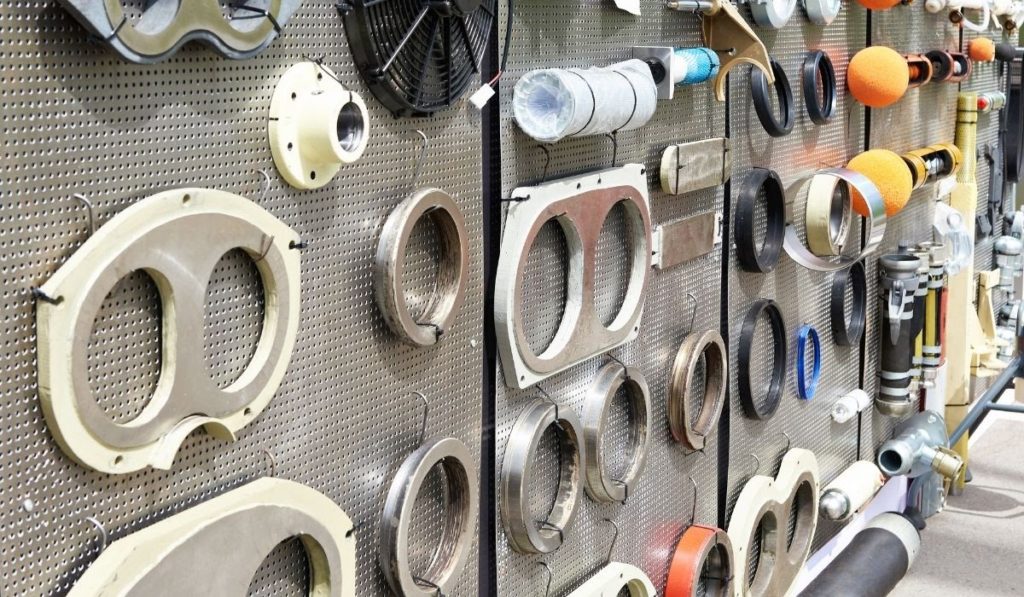 Insisting on high quality when buying spare parts ensures that your machines work as intended. Most importantly, you will be able to count on quality spare parts meeting the specifications of your equipment.
As a result, not only will these parts fit your machines, but they'll also work longer and more effectively.
To put it simply, you get a greater return on investment from buying genuine, high-quality spare parts than cheap ones.
With less downtime and production issues, your equipment will spend more time on key construction tasks than wasting time and money in the repair shop.
Another important reason why you should invest in genuine spare parts is that they're more likely to be covered by a warranty.
Buying non-genuine parts can make your entire equipment warranty void, which means you can't rely on the manufacturer to provide you with needed costly repairs or replacements.
If you're still not convinced, let's break down all the reasons why investing in quality spare parts is important:
| | |
| --- | --- |
| Durability | Good quality spare parts last two to three times longer than low-quality ones. |
| Safety | Poor quality spare parts can cause damage to other components of the machine and put your operators and other workers in danger. |
| Value for money | Buying cheap means less durability, which will end up costing you more than buying one genuine spare part. |
| Updated products | Manufacturers regularly test and modernize their products. This ensures that your equipment always has the latest updates. |
| After-sales support | Manufacturers can support you in terms of technical advice and training, which unauthorized sellers can't. |
| Resale value | When it comes to reselling equipment, most buyers prefer machines with good quality spare parts. This means they won't compromise on efficiency, and they'd rather invest in equipment that will serve them for a long time. |
The bottom line is this: spare parts are necessary to keep your equipment functioning, and the construction project progressing as intended. Genuine parts are more expensive but investing in them can pay off in the long run.
Failing to Implement a Maintenance Routine
As mentioned earlier, when it comes to equipment maintenance, we differentiate between two basic types: corrective and preventive maintenance.
Corrective maintenance covers the tasks of fixing the equipment after it breaks. Maintenance teams usually have to identify the root cause of a problem and restore it to its original operating condition.
On the other hand, preventive maintenance refers to regularly scheduled tasks which serve to prevent sudden breakdowns.
This type of maintenance occurs when the machine is still in working condition, to minimize unexpected downtime.
Ideally, you'd want to focus on preventive maintenance to ensure that you send your equipment to the mechanic less frequently.
Why?
Just look at the estimated costs related to both types of maintenance.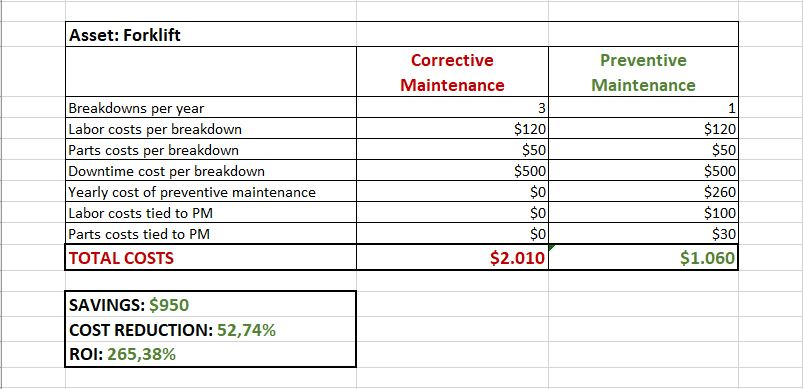 As you can see, when you put in more effort in regularly inspecting your equipment, you can save more money in the long run. 
How can you do that?
Remember that preventive maintenance is all about setting a routine. If your workers do routine inspections, they'll be able to spot minor damage and react in time.
Fixing minor issues on time can help you avoid expensive repairs or replacements, especially for heavy machinery. 
For example, dust and filter contamination are among the worst enemies of heavy equipment. If you don't take care of your filters, dirt can cause significant damage to your engine and shorten its serviceable life.
Nick Rummel is a maintenance expert at CAT, and his advice is to clean the air filter periodically. Otherwise, he explains, dust settles in the dust ejector, which can turn into mud if you frequently work in wet conditions.
That mud can plug the bottom of the dust ejector, and the air filter will not work efficiently.
The only way to detect it on time is to have regular checkups.
You can train your operators to watch for specific signs of damage and deterioration. Supply them with a list like this one to ensure they're looking at all essential parts of the equipment:
In the end, there are numerous simple ways you can keep up a maintenance routine and avoid costly repairs, so you can't afford to neglect preventive maintenance.
Failing to Acknowledge Feedback from Technicians
Across industries, maintenance departments are vital to every business because they keep the main equipment running and productive.
Without these experts, projects would miss deadlines, workers would remain idle, and companies would miss lucrative opportunities. 
What's more, good maintenance technicians and mechanics have multiple solutions up their sleeve for any question about equipment repairs. This expert mechanic demonstrated this in an interview for TekamoHD Equipment Services.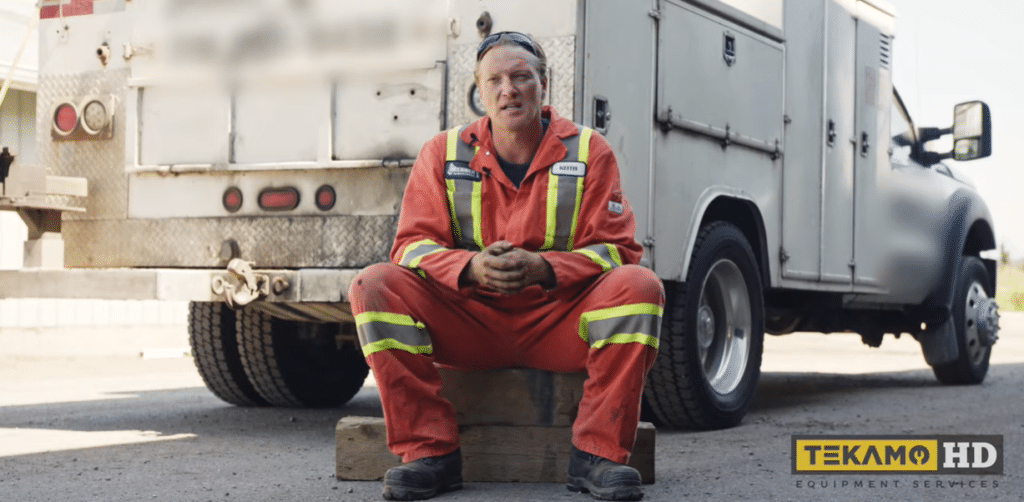 After being asked about how to fix a malfunctioning grease nipple, he provided two different reasons why that's happening and two ways to fix the problem. 
One solution was a simple cleaning job to remove the hardened grease to enable new grease to get through the pin and bushing. Another was more complex, and it involved changing the entire bushing so grease could flow through the hole again.
This shows that you want the best people in your maintenance team, and the more certifications, training, and experience they have, your business will be better off.
Here are some of the key personnel you can expect in any good maintenance team:
Technicians
Mechanics
Managers
Engineers
Each of them has an important role, performing different tasks.
So while maintenance managers are responsible for supervising and organizing the entire maintenance team's schedule, they might not detect certain equipment issues as quickly as a good maintenance technician might.
The most important part is they'll all be able to provide you with advice to maximize the potential of your equipment.
So you should let them give feedback on equipment maintenance to make better decisions about preventive maintenance procedures and schedules.
Your business will benefit, and your maintenance team will be happier knowing their opinion is heard and their contribution to the company valued.
Not Utilizing Equipment Data
While conducting regular inspections is necessary, it's important to remember that some issues might not be visible at first, and workers might not be able to detect some hidden problems with a quick visual inspection.
That's where equipment telematics becomes useful.
Telematics is a technology that captures different data about assets, including the GPS location, while monitoring usage, performance anomalies, and maintenance alerts. 
It's part of the extensive asset management system companies use to monitor their equipment.
With great solutions like GoCodes, you can have a comprehensive approach to collecting data about your equipment and improve different operations in your company. 
Here's how one mining company used telematics to improve its maintenance operations and save money. 
Barrick Gold first relied on corrective maintenance and in-vehicle sensors to detect failures. But they wanted to be more proactive in their maintenance program.
Once they implemented sensors and machine learning to monitor their equipment, they reduced major failures by 30%, which saved them $500 000.
Their equipment is incredibly expensive, and early detection of engine or brake failures also saved the company unnecessary downtime.
Basically, your equipment is a treasure trove of valuable information you can use to create effective maintenance procedures. Following that, telematics devices will monitor engine hours, miles, and fuel use, indicating your equipment's level of health.
To take the most advantage of digital data collecting, it is advisable to start it as soon as you acquire a new machine.
You can track its vital signs over the entire working lifespan, and you'll know the right times to schedule maintenance. 
It's also important to note that digital data collection is easy to organize and share with other people. You can access data you need quickly through desktop or mobile devices and look through the specific equipment's historical records regarding maintenance.
Then you can spot equipment with early signs of degradation and decide if you want to utilize it for less demanding construction jobs or sell it.
In the end, if you want to reduce the number of equipment failures and measure performance, telematics is a great solution for your needs.
Conclusion
Equipment maintenance is essential for keeping every type of construction equipment in top condition. There are numerous reasons for this, from improving performance to preventing safety issues.
Ensure that you run specific maintenance operations according to your equipment needs, store quality spare parts, and use equipment data to your advantage.
That way, you'll avoid the most common mistakes most companies make and guarantee that your equipment is always in tip-top shape.
In short, think about preventive equipment maintenance as an investment into your business. After all, it impacts different areas in your company, from workers to project outcomes, so good equipment means growth for your business.