Taking on a new project is always exciting.
However, completing it on time and within budget takes a lot of hard work.
To achieve that, you need to come up with a solid plan that details how the project is going to unfold from start to finish. In other words, you need a schedule of values (SOV).
This article is going to guide you through everything you need to know about SOVs—what they are, why they are important, what to include in them and what to avoid.
What Is a Schedule of Values
In order to understand how having a schedule of values benefits you and what this document should look like, we must first explain what it is.
A schedule of values (SOV) is a comprehensive document listing the cost of each work item and the amount of work completed for a construction project. It provides a detailed breakdown of the total contract value and cost progressions for each project stage, making it a key reference point for contractors, managers, architects and project owners during payment processing.
The schedule of values is created by the contractor and needs to be agreed upon by all key stakeholders prior to the beginning of the project.
In essence, it provides a list of the tasks that need to be completed, the materials the workers will need in order to complete them, and the cost of it all.
This document allows contractors to organize their work in chronological order, and it provides the client with a transparent overview of the cash flow for the project.
This way, everyone involved knows exactly what to expect.
When Are Schedules of Values Used
A schedule of values should be standard practice if you're a contractor taking on large residential and commercial construction projects.
A complex construction project is bound to have a large number of parties involved in it, and you need everyone to be on the same page.
Ethan Daniel James, a professional tradesman and writer, says that he has seen $250,000 construction jobs contracted without a written agreement.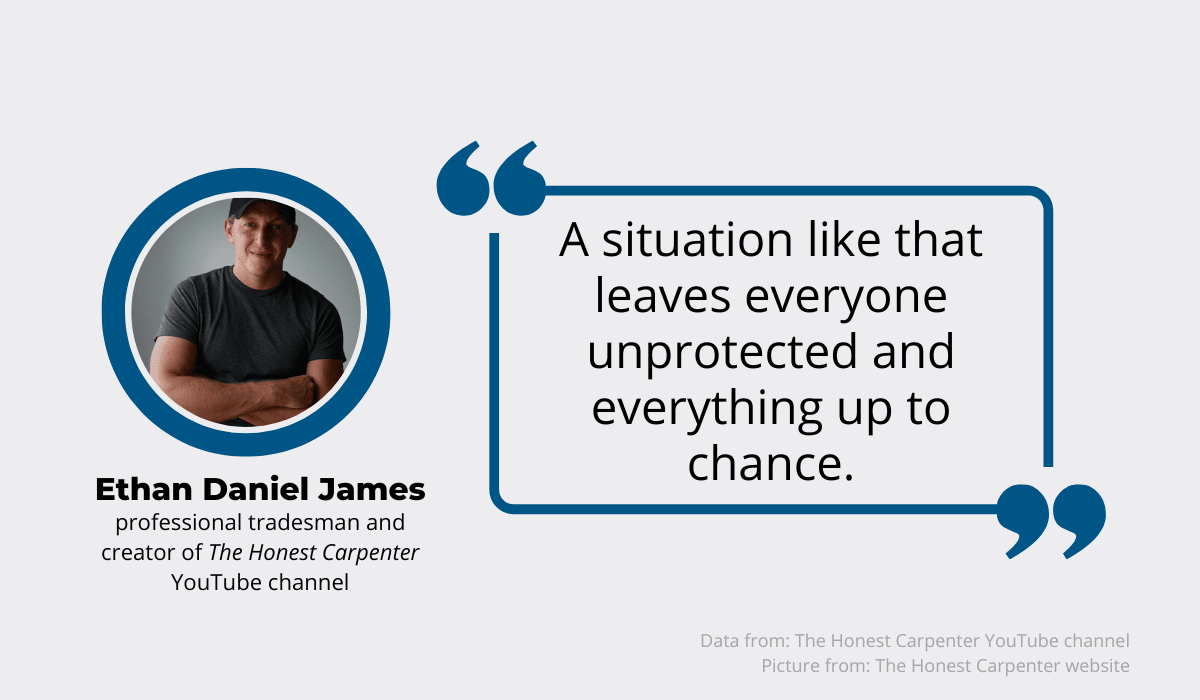 It is essential that you have a written record of what you and the client have agreed upon in terms of the cost of materials and labor, as well as the project timeline.
This will protect both parties, allow the client to track your progress, and ensure that you get paid for your work.
But what if you're working on a small-scale construction project?
Even then, it's still recommended that you use a schedule of values.
Although such a project may have a fixed price or a guaranteed maximum price contract, you still need to communicate your progress to the client and stay within the set budget.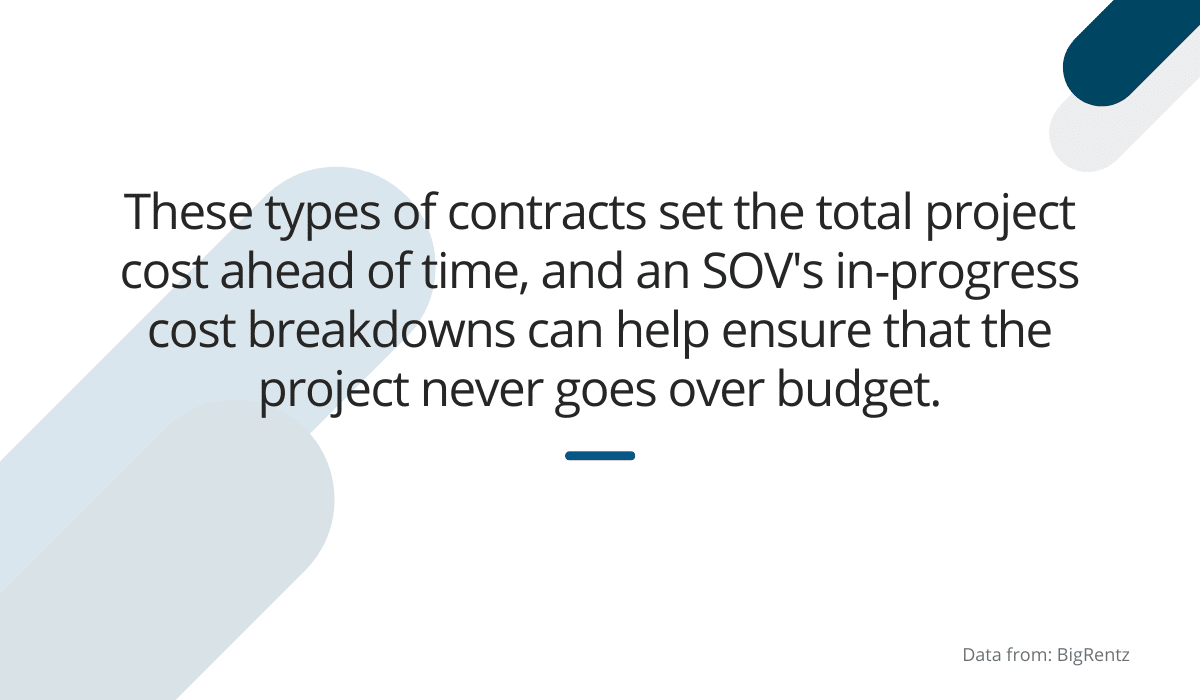 A construction project, whether big or small, relies on open communication and transparency among all parties for success.
That is why it's advisable for you to create a schedule of values for each project you take on.
Making the effort to do so even for smaller projects will instill a sense of trust within your client, but also help you hone your ability to correctly estimate the budget when larger projects roll around.
Why Are Schedules of Values Important
According to the 2020 National Construction Payment Report, 70% of contractors that were surveyed claim that projects go over budget or exceed deadlines due to poor jobsite coordination.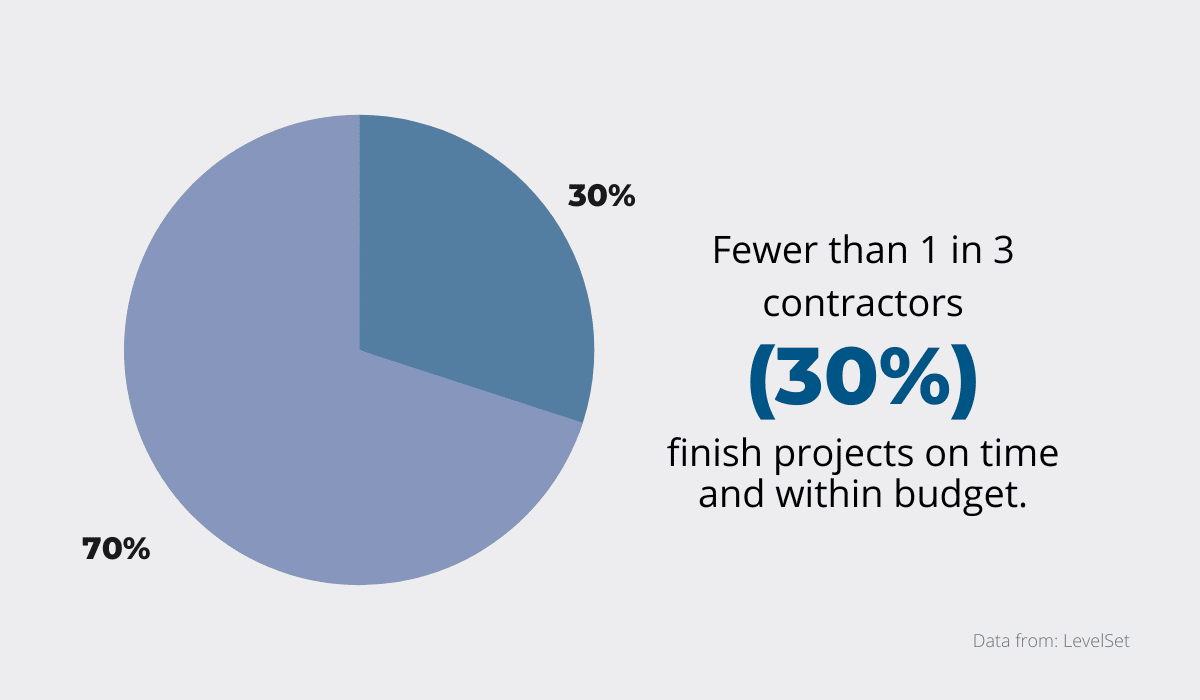 This is where having a schedule of values can come in handy. It can serve as a great project management tool.
It allows both you and the client to see the bigger picture from the very beginning.
Because it requires you to provide a breakdown of all the tasks that need to be completed in the exact order, a schedule of values can help you and your crew remain focused and organize your time and resources in an optimal way.
Another reason why it's important to have an SOV is that, when done well, it can help with a steady cash flow.
With a steady cash flow, you and your crew will be able to keep the project moving forward in accordance with the timeline and get paid for your work.
The results of a 2019 cash flow survey show that almost all construction companies have had to resort to threatening a mechanic's lien in order to receive payment for their work.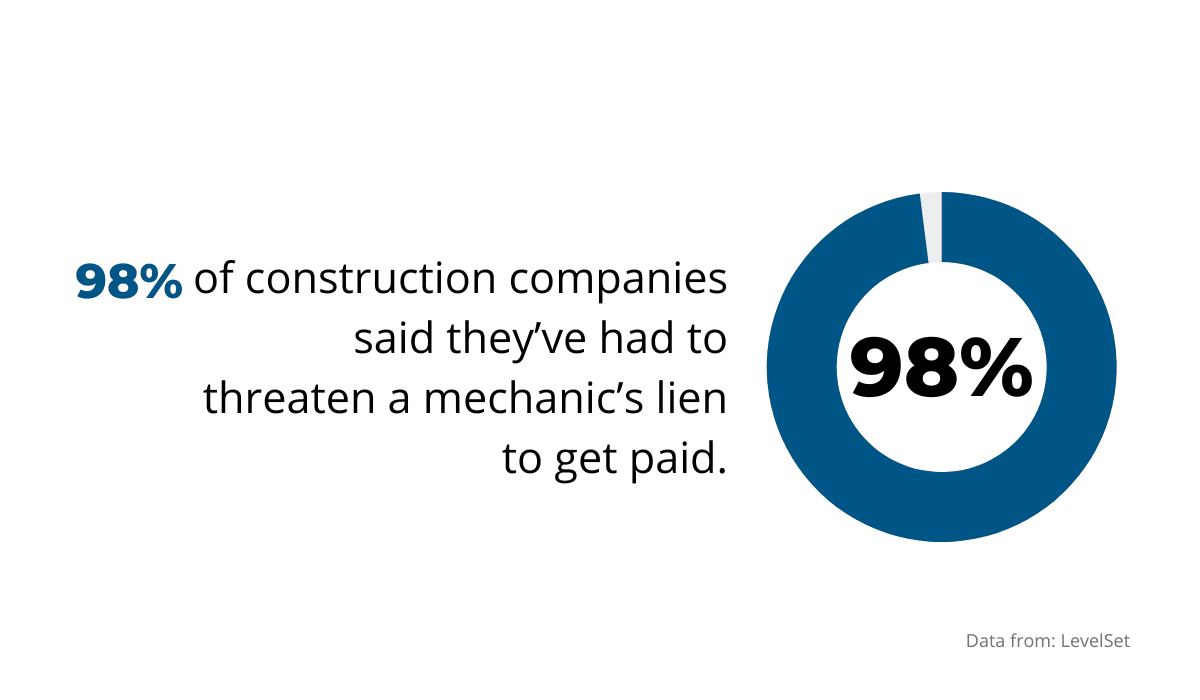 These statistics go to show that getting paid on time is a serious issue in the construction industry.
Given that a schedule of values is going to contain information about each stage of the project that's been completed, you can use it to calculate and track the amount you are owed and the funds you have already received.
Take a look at an example of an SOV below to see what this can look like in practice.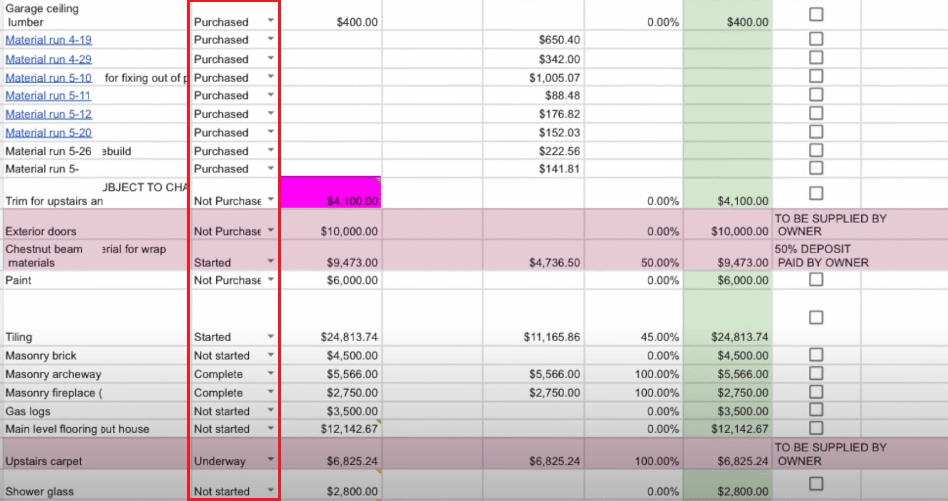 The column on the left-hand side outlined in red shows the status of purchase for the materials or the level of completion of a specific task.
In case the contractor encounters payment issues, this can serve as proof that they have completed their end of the deal and prompt the client to release payments.
Apart from promoting accountability of both the contractor and the client, a transparent and detailed schedule of values can help increase the trust between the two parties.
Ethan Daniel James, whom we've mentioned before, has spoken to Max Deholl and Justin Hall of Modern Mountain Builders about the importance of using a schedule of values for developing a trusting relationship with their clients.
Deholl and Hall firmly believe in transparency and open communication, which is why they diligently update the schedule of values in a Google Doc that the client can access.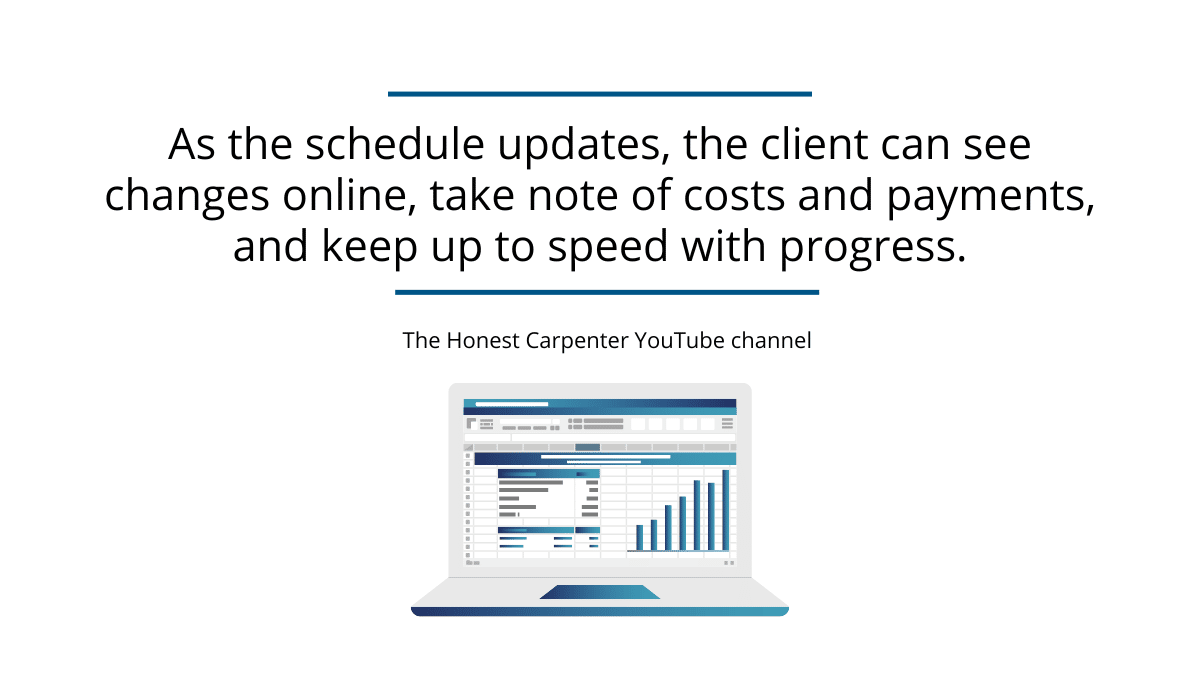 So show your clients that they can trust you by openly sharing your progress, because this can help you form a strong and lasting business relationship.
What Should a Schedule of Values Include
We've explained what a schedule of values is and why you need one regardless of the size of your project. But what should it look like?
Such a document generally takes the form of a spreadsheet, with each column being dedicated to one type of project information.
Of course, no two projects are exactly the same, so it's safe to say that the schedule of values is also going to vary from project to project, depending on the scope and complexity.
To make sure you don't have to start from scratch with each project, we advise creating a template.
If you're not sure where to start, these are some of the categories that frequently appear in SOV templates.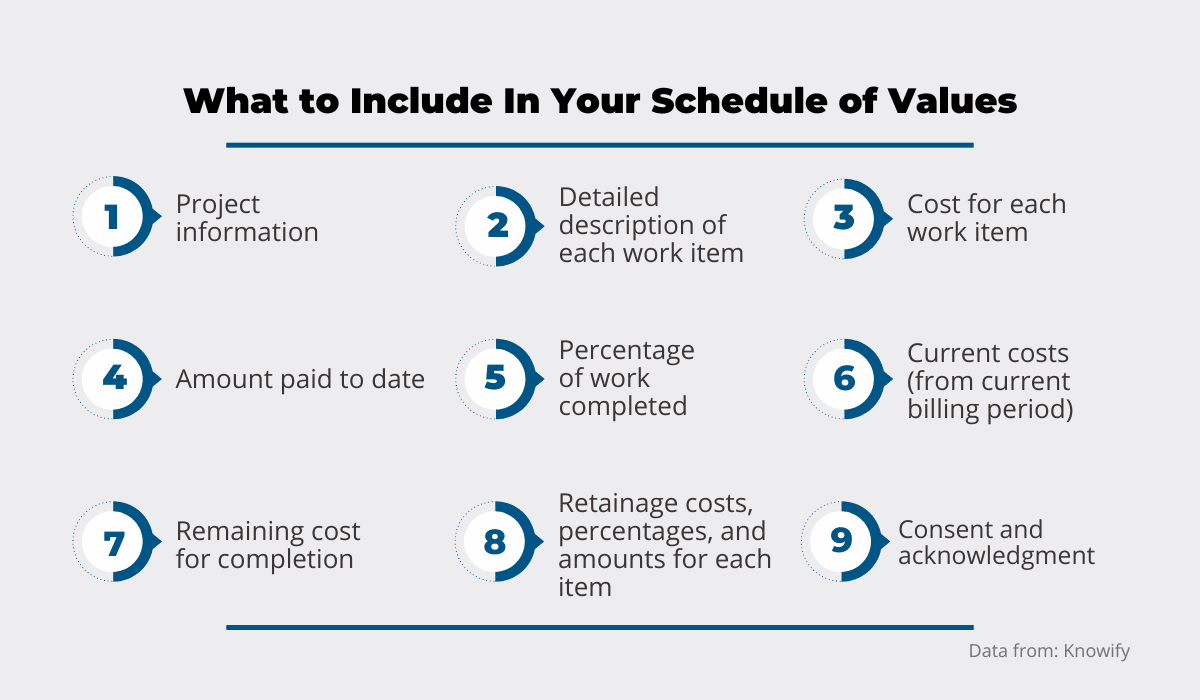 The schedule of values is a document that has to accurately reflect the status of the project, so you need to update it regularly throughout the duration of the project.
That way, the client will have the assurance that you're following the project timeline and staying within budget, and you will have proof of how much work has been completed in order to get paid.
Here's an example of what a filled-out schedule of values can look like.
This SOV is a simple spreadsheet that provides basic project information at the top before moving on to the table containing work items, their prices, amounts paid and amounts due, as well as the percentage of work that has been completed.
It is best practice to have a conversation about the contents of this document with the client before you actually create it.
That way, you're making sure that the document is genuinely useful to the client, rather than cluttered with information they may not find relevant to the project.
What to Avoid With a Schedule of Values
Although there aren't any firm rules about what a schedule of values should look like, there are certain practices you do want to avoid when creating it.
One such practice is front-loading the contract. A Quora user explains what front-loading is and why some contractors do it.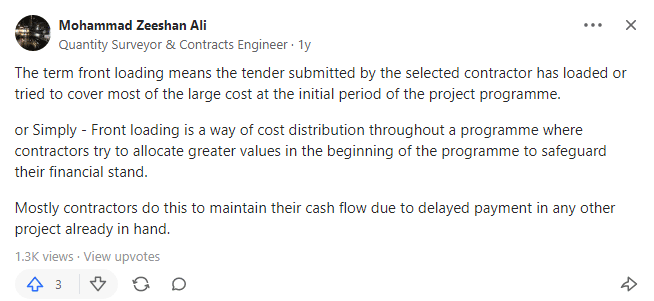 While increasing the cash flow at the beginning of the project may sound tempting, it is not recommended.
Front-loading can cause serious cash flow issues later on in the project, but also damage your relationship with the client.
To put it simply, when a contractor chooses to shift project costs to the beginning of the project, rather than evenly distributing them throughout the project, they are likely to end up overbilling the client.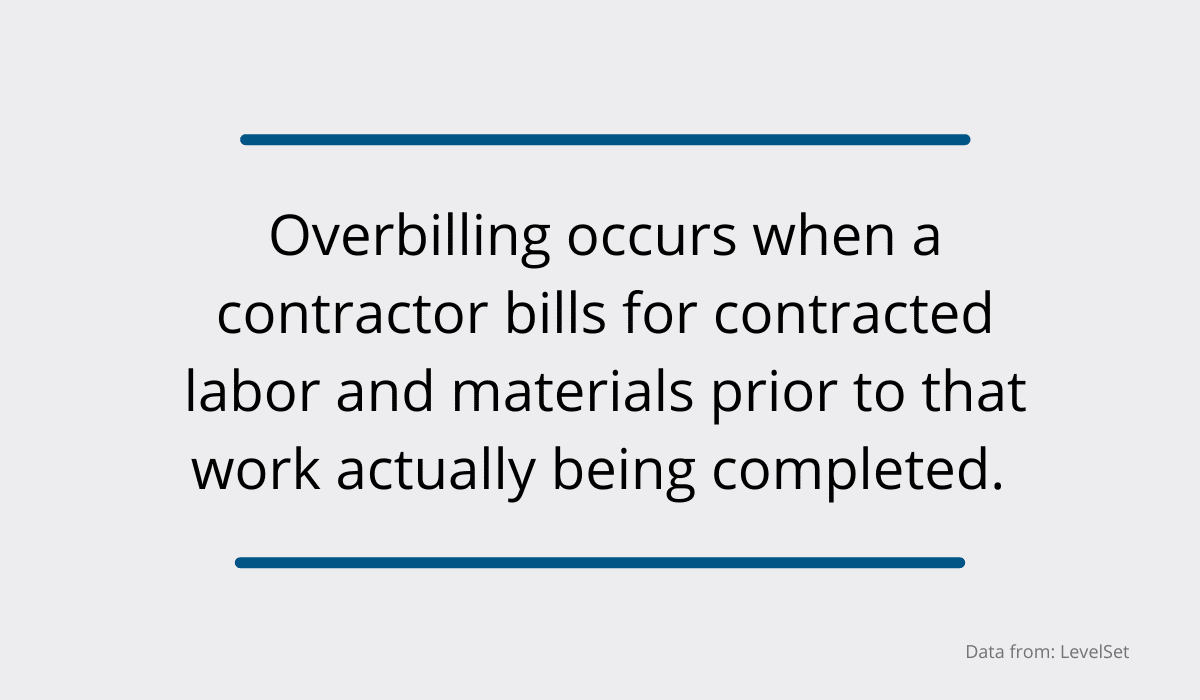 The reality is that most projects, no matter how well planned, don't always go as expected.
You could, for example, unexpectedly need to go over budget mid-project.
In that case, you'll have no choice but to request additional funding from the client, who has already paid a large sum of money at the very beginning of the project.
Ending up in this situation can harm your reputation and client relationship.
It is a well-known fact that many construction companies struggle with receiving payment for their work on time, so front-loading can sound like a good workaround.
The truth is, it tends to cause more harm than good.
So, instead of trying to mitigate cash flow issues on your own, be upfront with the client.
Honestly communicating your needs is likely to lead to more understanding and a solution that works for both parties.
Conclusion
A schedule of values is an important document for any construction project, big or small.
It can help you develop a trusting relationship with your clients, and it promotes accountability when it comes to staying on schedule and within budget.
We recommend you create a solid template for a schedule of values, as this can help you make sure that you're providing the client with relevant and up-to-date information about the progress of your project.
Use the schedule of values as an opportunity to be transparent about your needs in terms of materials, labor, and funding, and make sure to be realistic about the project timeline.
By doing so, you and the client are sure to reach a solution that ensures a steady cash flow and works for both of you.