Delays are common in the construction industry; on average, a project can expect at least a 20-month delay, with costs exceeding the planned budget by 80%.
Furthermore, the majority of construction projects in the last century experienced budget overruns.
Clearly, delays are something that should be avoided, as they will cost you not only money but also your reputation. But how is it even possible to prevent delays with so many unpredictable surprises?
Well, it can be tricky and will require extensive planning and attention to detail. If you want to find out how to achieve just that, keep reading.
Review the Project Design Thoroughly
When it comes to preventing construction delays, thoroughly reviewing the project design is the first step you need to take.
If an error creeps up in the design stage, it may not show up until you start executing the project. To avoid that, you should always thoroughly review the designs to ensure they meet the intended functionality, quality, aesthetics, and cost expectations.
Always double-check the design specifications for possible problems. For instance, you should detect areas that might present opportunities for scope creep, as well as potential blockers and delays before works begin.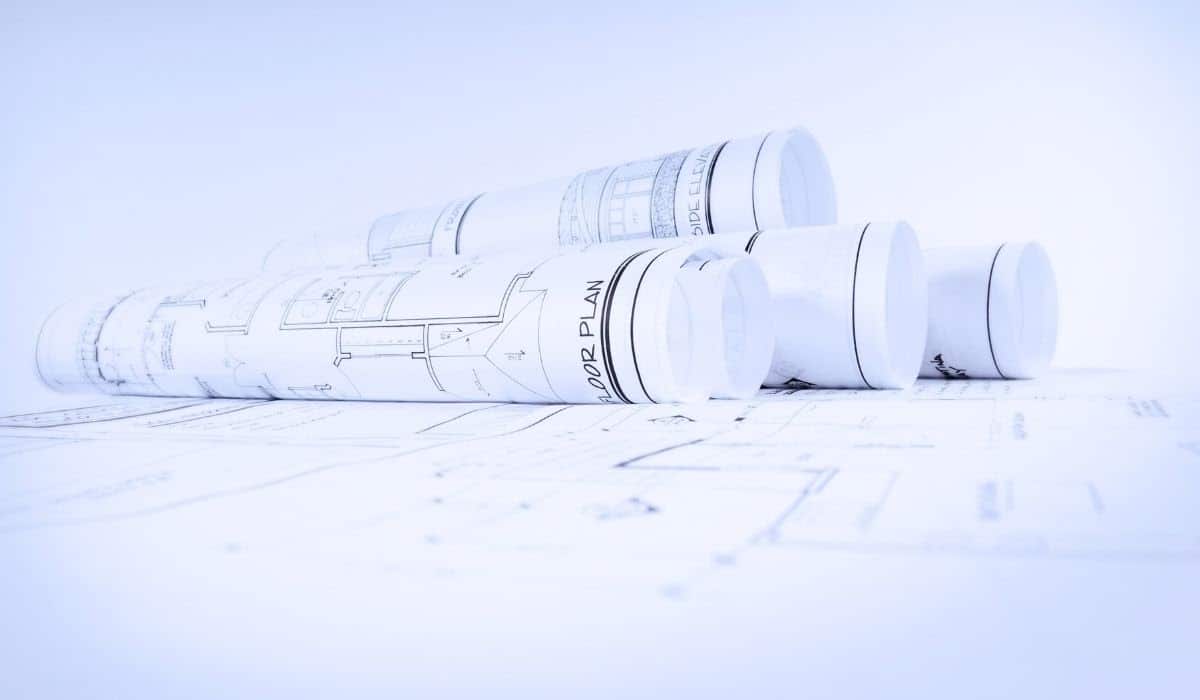 A construction delay is usually unavoidable; things just can't always go according to plan.
Imagine this scenario: you have everything planned, all the materials are purchased and delivered to the site, and on the day when you need to pour concrete, it starts to rain.
In this case, there's nothing you can do or could have done to avoid your project being pushed back a little bit.
Alternatively, delays can occur if a subcontractor doesn't show up or the materials don't arrive on time.
Construction blockers are a bit different.
A blocker is a task you need to complete before undertaking other tasks. 
For example, you can't lay bricks if a foundation hasn't been poured.
Identifying blockers in advance and carefully planning your project will keep them from becoming an insurmountable obstacle.
As indicated earlier, scope creep, or exceeding the pre-defined scope of the project with new demands, is also a major reason for delays in many construction projects.
As a project progresses, requirements can increase. Additional materials, workers, and time necessary to meet those new demands are all considered scope creep costs.
In order to create a realistic schedule from the beginning, you must do your best not to underestimate what it will take to complete the project.
Never forget to consider all possible changes.
Of course, all parties involved in your project should be aware of the potential delays that may result from any late changes to the project, and have the consequences defined in writing.
This will help you with time management and protect you from liability costs. 
So, yes, reviewing the project design before the construction even starts will help you identify possible delays and come up with a contingency plan. Your budget will thank you.
Schedule Key Tasks Well Ahead of Time
Scheduling key tasks well ahead of time is also an important step to take if you want to prevent costly delays.
We all know that construction projects rely on contractors, subcontractors, suppliers, architects, clients, and other parties. They all need to work together in order to deliver a project on time and within budget.
However, delays still happen, and if they are inexcusable, the court of law will hold you responsible.
You might wonder what an inexcusable delay even is. Basically, it's any delay that is caused by the contractor.
For example, failing to start the project on time or stopping the construction for no reason are all inexcusable delays you will be held liable for.
But did you know that if a subcontractor leaves the project before finishing their work or a supplier doesn't deliver materials on time, it will also be your fault?
To prevent this, it's important that all involved parties are extremely clear on the projected timeline of the project well in advance.
For instance, did you know that getting a designer or architect onto your site can take over a month?
Subcontractors, vendors, and suppliers also need sufficient time to organize their schedules, so you should know ahead of time who you're going to need to hire and when. 
Therefore, booking quotes and ordering materials should be done at least three months ahead of time.
You should also keep in mind that the municipal authorities will be involved in any project you're working on, and gathering necessary permits from the town hall will take some time as well. 
Remember, if you want to avoid being held liable for the delays on your construction site, you will need at least three months' lead time just to start organizing your project. 
Meticulously Manage Your Resources
Another thing to keep in mind to prevent construction delays is the way you manage your resources.
Staff management plays an important role here.
For example, imagine relying on having a complete workforce while planning your project, only for one member of your team to unexpectedly get sick with COVID-19. The resulting self-isolation alone will set you back at least a week.
However, staff shortages don't happen just when someone takes sick leave; someone might also take some days off for other personal reasons, or even leave the job altogether.
Staff shortages can also be expected if you take on more projects while the project is ongoing, because you won't be able to work to the capacity you need. 
To avoid these issues, you should always have an accurate assessment of how much staff is needed for every project and know how you'll distribute them. 
No matter how tempting the idea of additional profit may be, never overbook projects because you will cause a delay on at least one of them.
Also, keep in mind that delays can occur simply because your staff isn't working efficiently. To avoid this, always vet the crew before hiring to make sure you have quality workers.
Another important factor in managing your resources is making sure you order your materials on time.
Simply put, having the right material at the right time and in the right place is crucial if you want the operations on your construction site to run smoothly.
To ensure that, you should order them ahead of time and try to control the delivery process. Consider picking up the materials yourself if possible. 
Another thing that will potentially prevent delays is ensuring all of your equipment is properly maintained and in good condition before your staff needs to use it.
However, that's not all. Keep in mind that assets might get misplaced, thefts can occur, and machines can break down unexpectedly.
The best thing you can do to avoid all of this is to start using our own equipment tracking software, GoCodes.
Thanks to its patented QR code system, it will help you with tracking all of your equipment and prevent double-booking, which could also cause delays. 
In short, managing your resources effectively will definitely help you prevent construction delays. Good staff and equipment management are indispensable. 
Improve Your Project Management Practices
By improving your project management practices, you can save your construction site from costly delays. Research has shown that 64% of projects with mature project management processes are completed on schedule.
Project managers are responsible for keeping a project on track, so not having the right person in that position can result in delays and other problems.
The role of a project manager is to coordinate the employees, subcontractors, suppliers, and others. A good project manager will do this efficiently and thus minimize delays.
But, as we've already mentioned, delays are unavoidable, and a good project manager will know how to deal with them when they occur.
The best project managers will be able to determine what caused the delay in the first place, be it the weather or human error, and make changes to the original plan accordingly.
In other words, by reviewing the original plan and the roles assigned to each member of the team, they will be able to tell which tasks should be prioritized.
In this way, any activity that might snowball into further delays will be tackled the soonest. Of course, the new plan will have to be presented to everyone in the team, as well as the client.
So, the next thing a good project manager will do is set a team meeting. 
At the meeting, he or she might decide that the best option is to change the project's due date. In setting the new deadline, the project manager will take into consideration the existing delays and the capacity of the team.
To stay on top of all these changes, it is essential that the project manager doesn't rely on spreadsheets and calendar alerts.
Instead, they should opt for online project management software.
There are several popular options you can use to streamline your project planning, like eSUB.
It serves as a central information hub and provides sufficient data for creating forecasts, spotting delay risks and unforeseen circumstances while creating clear guidelines for responding to delays. Pretty handy!
So there you have it. If project management is done correctly, you will never waste time, money, or other resources.
Know How to Handle Excusable Delays
We've already covered ways to prevent inexcusable delays and minimize their effects, but what about excusable ones? We're talking here about all the delays that are out of our control.
For instance, with global warming, the weather can be unpredictable; it's not that rare to experience snow in April or have temperatures as high as 70°F (21°C) in November.
According to Bruner and O'Connor's On Construction Law, weather can be abnormal in four aspects: temperature, humidity, precipitation, and wind velocity.
The effect each one of these has on your project will depend on the intensity and the sensitivity of the construction activities.
Preventing such delays can be tricky since you obviously can't control the weather. What you can do is to keep an eye on the weather forecast and prepare ahead. 
For instance, in the case of rain, you can prepare tarps, move your equipment to indoor storage, and keep water pumps at hand to minimize damage. Also, in such circumstances, asking for an extension is completely justified.
But what about catastrophes such as hurricanes, avalanches, and tornadoes?
These can't be classified as typical weather delays, since they can destroy your project altogether.
In these circumstances, it's possible to terminate a contract instead of just asking for more time to complete it under the existing conditions.
Excusable delays usually fall into these two categories:
| | |
| --- | --- |
| Non-compensable delays | These delays couldn't have been foreseen and are therefore nobody's fault. The court will grant you a time extension to complete your project. |
| Compensable delays | These delays are usually the result of another party's fault or negligence, so, usually, in addition to extra time, you will also receive damages for the additional financial losses created by the delay. |
But what about a COVID-19? It has impacted businesses all over the world, including the construction industry.
Simply put, quarantine restrictions are on the list of excusable delays, and if you can prove that the pandemic caused the delay on your construction site, the court will grant you a time extension.
To sum up, excusable delays are hard to prevent, which is why you will not be held legally responsible if they do occur.
Conclusion
Project delays can cause a lot of additional costs. Time is money, after all.
Every day you're running late with your project is another day of paying your staff, and spending on other resources with money that's not within budget.
We know how hard it can be to prevent delays, and while not everything can be prevented, if you follow the advice from this article, you'll be able to at least minimize the effects of these delays to get the best possible results on your project.