Many successful construction companies use specialized construction administration services. One of the most common reasons for hiring an administrator is to ensure the smooth completion of a project, from pre-construction to the end of the construction stage. 
But despite this, some contractors think they can do it on their own and consider employing a construction administrator an unnecessary expense.
These contractors fail to realize that construction projects require efficiency and constant supervision, which they can't do if they're in the middle of finishing their primary tasks.
Wouldn't it be better to hire one person who will overlook your project's progress, communicate between different stakeholders, and monitor the quality of the work?
A qualified construction administrator will streamline and coordinate different construction activities while ensuring that everything is up to code and safety standards.
If you're still not convinced why you need a construction administrator (sometimes called a construction manager), then continue reading this article to find out why every construction project can benefit from having one.
Facilitating Communication
Construction projects are complex undertakings that require an uninterrupted flow of communication between numerous stakeholders.
It's not uncommon for projects to get derailed in terms of budget and schedule because people fail to share critical information on time. 
That's why construction administrators are so important. They play a part in all aspects of a construction project, ensuring that contractors, field workers, engineers and clients stay up to date on crucial information from start to finish.
For example, a team of project administrators from BLT Architects worked on FMC Tower in Philadelphia in 2016.
They say that even two months before the project was concluded, they were still discussing it with clients and contractors.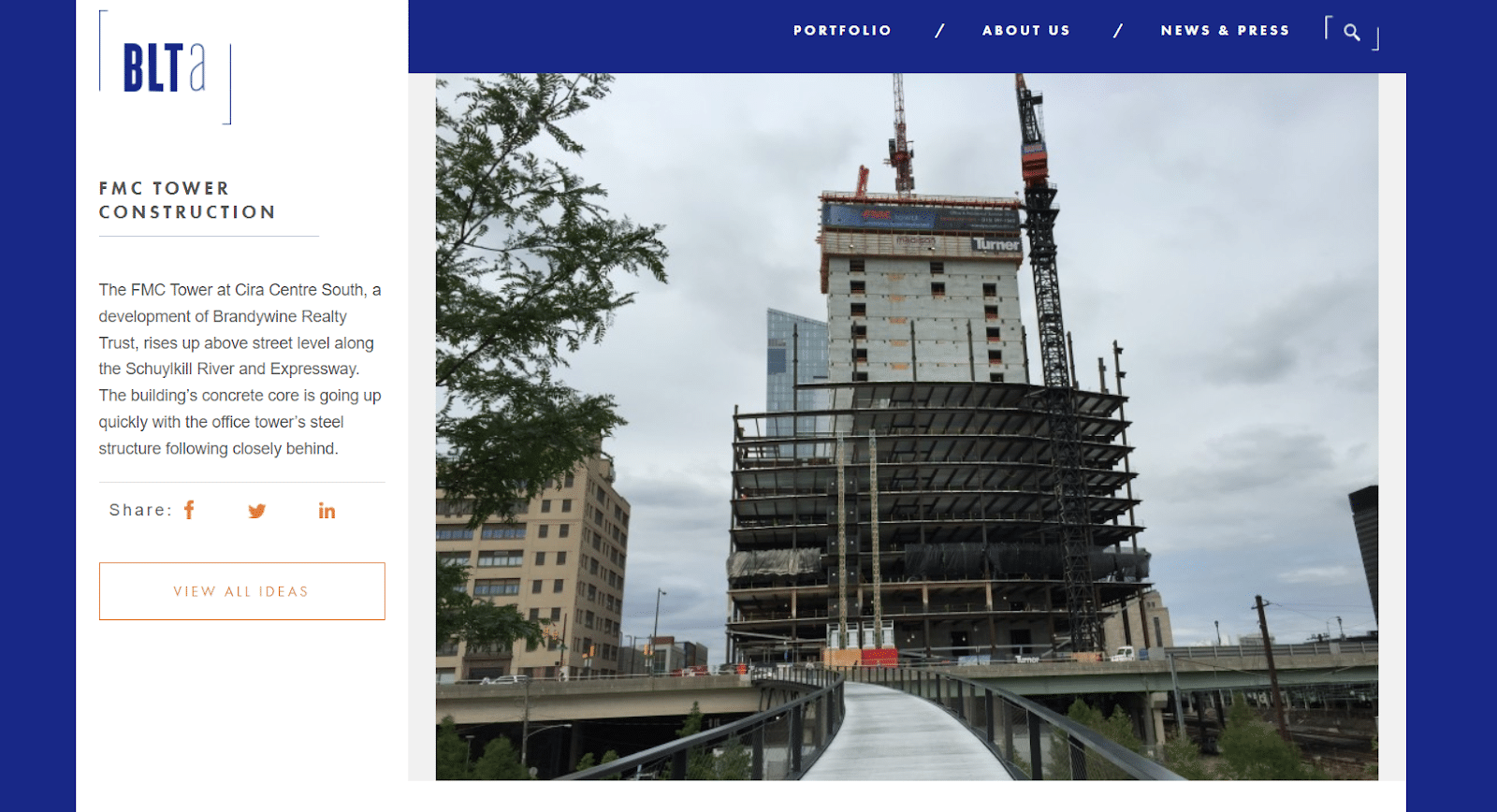 The administrators kept the clients in the loop and kept in touch with the contractor to find the best ways of solving on-site problems and implementing changes. 
In general, to keep a project moving according to the defined budget and timeline, you need to have a dedicated person who will report on the project's progress.
This includes conducting weekly or monthly visits to the site and meetings with key stakeholders. 
The construction administrator can regularly schedule meetings to discuss progress and clarify any questions about the project's requirements.
So, based on suggestions and feedback from numerous people, the administrator can make necessary revisions to the project's drawings.
Now, one major challenge of working with numerous stakeholders is dealing with different personalities. Everyone will interpret issues differently and have different views on how things should be done.
A good construction administrator will negotiate between them and make sure everyone is on the same page, so the project doesn't suffer.
Basically, the construction administrator acts as the link between all of the teams involved in a construction project.
Therefore, hiring one is necessary if you want to communicate better and complete projects on time. 
Ensuring Project Quality
Most construction administrators have the expert knowledge to ensure the quality of various aspects of a construction project.
A good construction administrator will be familiar with the most common difficulties on the construction site and help you mitigate them most effectively.
According to Kienen Koga, an industry professional with 6 years of experience in construction, one of the key aspects of ensuring project quality is to be involved in the field as much as possible.
That's where the primary workload happens and where most problems with project quality occur.
What is more, construction administrators can create more realistic schedules and coordinate tasks when they know how things work on the construction site.
It's not uncommon for clients to make changes to the project when construction is already underway, so a construction administrator will help you oversee the changes and even advise on why an alteration is not feasible.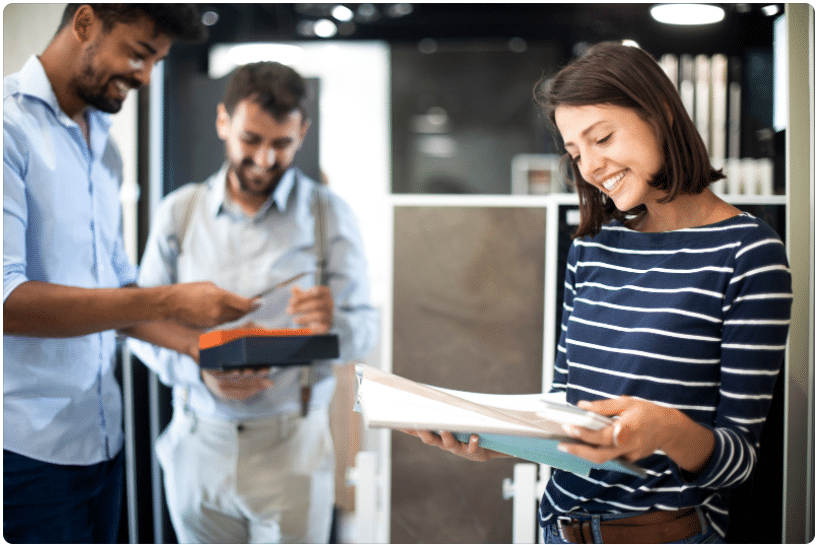 Because construction administrators also have to keep the budget in check, they need to know how the changes will affect the final cost of the project. 
Another way construction administrators can help you keep project quality is to find new supplies in case a building material gets discontinued.
They can find an appropriate replacement that fits the client's needs, and that the contractor can work with.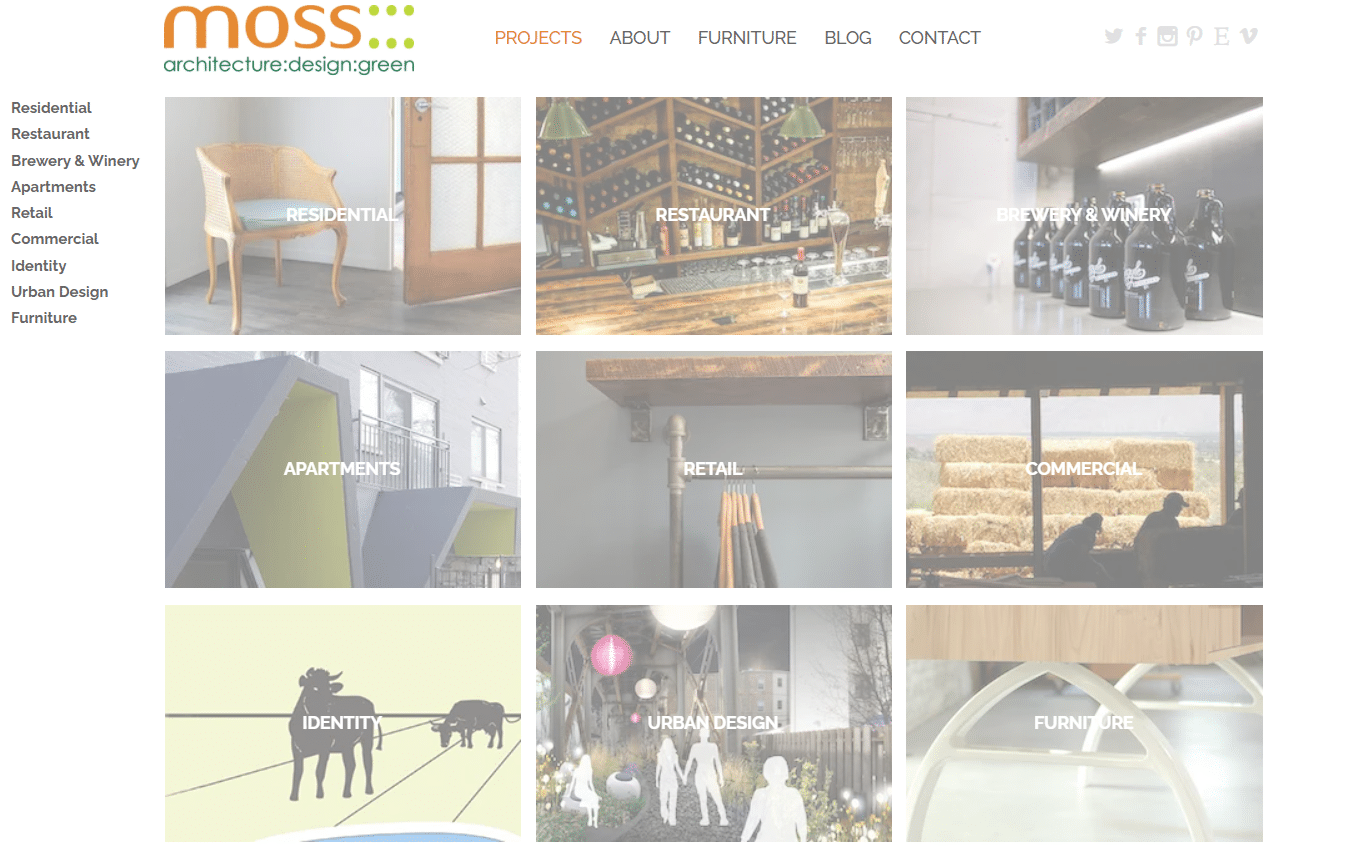 Here is how moss, an architecture and urban design studio from Chicago, relies on construction administration to maintain the required quality of their projects. 
First, they review the drawings and documents with the client, contractor, and subcontractors to ensure everyone understands the project goals and processes.
Then, during the construction phase, they oversee rough-ins and reassess important documents and reports from contractors and subcontractors.
Based on this information, they can accept or refuse any drawings that don't agree with the project's contract or are impossible to implement. 
Next, they also review product samples from contractors (e.g., the tiles) so they're aligned with the proposed project's plans.
Finally, they conduct weekly or biweekly meetings to have a complete overview of the project and ensure the administration team is updated regularly about its progress.
This is also a part of finding new solutions to certain issues and changing the original project's plans. 
What can you learn from this?
Basically, when there's an observer on the construction site who actively monitors activities and progress, you can rest assured that project quality won't suffer.
The construction administrator can inform contractors when work is not up to par and help you maintain the design and quality of any project.
Assessing Project Risks
Every construction project entails some degree of risk—actually, the more complex the project, the higher the risks for everyone involved.
Hence, you need an expert who will identify any potential issues and put necessary measures in place to minimize their outcome. 
Construction administrators play a significant role in managing project risks, and their decisions have far-reaching consequences.
So, they need relevant information about the project to carry out important steps to reduce and control safety risks.
Proper coordination with contractors and designers will ensure they have it.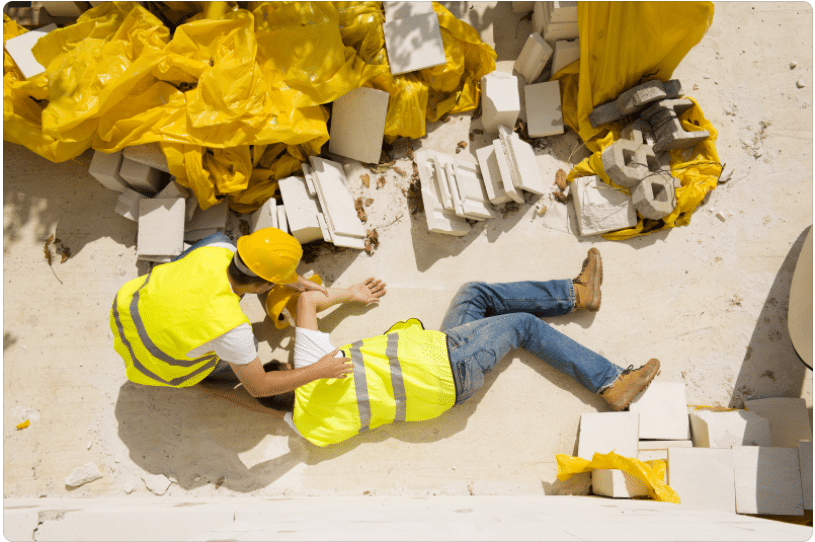 What's more, to remain compliant with the relevant laws and regulations (for example, in the UK), they must submit paperwork to prove they carried out proper risk assessments. 
These reports include:
| | |
| --- | --- |
| General assessment | In workplaces where more than five people are employed, administrators make a general assessment of health and safety risks on a construction site. |
| Specific assessments | Risk assessments for specific activities and working conditions such as working at a height, manual handling, noise, and handling hazardous materials. |
| Thorough examination reports | This concerns the complete inspection of lifting equipment. |
| Inspection reports | All safety systems such as ladders and scaffolds must be examined at specific times with corresponding reports. |
But do you know what the best part of having construction administration assess risks and devise safety measures for construction projects is?
According to Kienen Koga's personal experience, construction administrators are highly logical and have a pragmatic approach to everything.
There are rarely gray areas in construction (especially when it comes to safety), and construction administrators have been trained to find one right answer.
This is a big advantage when it comes to risk assessment because it means they will be eager to solve any problem that comes their way. In some cases, they will fixate on it until it's solved.
Koga also adds that administrators are always analyzing and trying to make things better. 
In other words, construction administrators are invaluable for creating safe working environments because they are always looking for improvements and ways to make things more efficient.
Improving Resource Management
Construction administrators have a comprehensive overview of the project, so they're better suited for planning, scheduling, and managing various resources.
They can plan out specific activities according to the project timeline, allocate the necessary equipment, order the right materials and assign tasks to contractors and subcontractors.
In other words, construction administrators are the most equipped to help other stakeholders finish their tasks to keep the project on time and budget.
Here are some other resources construction administrators can keep an eye on to ensure the desired outcomes for the project:
Human resources (office staff, engineers, field workers, supervisors, etc.)
Equipment
Materials
Facilities (living accommodation for workers, sanitary and toilet facilities, changing rooms, etc.)
It all boils down to minimizing cost and time delays with resource management.
That's why construction administrators rely on digital technology to streamline their monitoring and allocating process. 
For example, with the right software solution, like GoCodes, they can detect issues with equipment and send it to get repaired on time.
An asset management system can help construction administrators track the use of various types of construction equipment. They'll monitor usage, see the overall status, location, and schedule maintenance for vital tools and machines.
With a simple scan of the QR code, they'll be able to update asset information and manage inventory.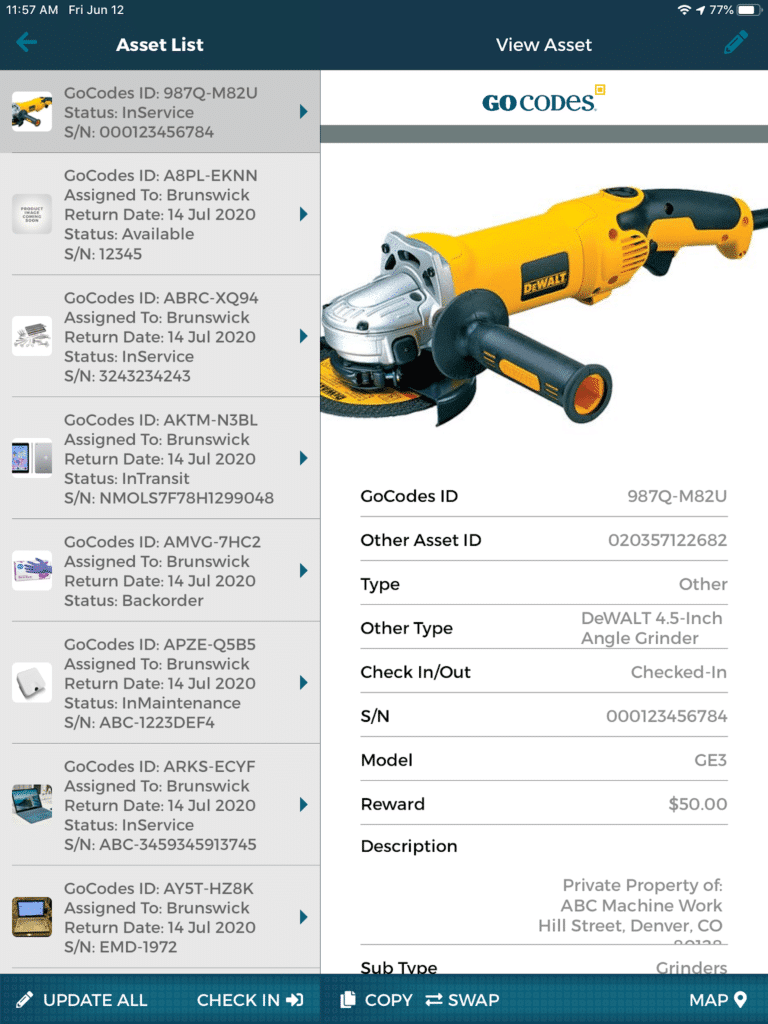 In the end, many factors can affect project outcomes. But when you have a dedicated person to manage your project's numerous resources, your chances of successfully completing a project increase. 
Conclusion
As construction projects get more complex, clients and contractors need to be more agile and prepared for different circumstances.
Construction administration is one area they can invest in to make sure they have fool-proof systems to finish projects according to plans. 
Having a construction administrator means that you'll communicate better with your construction team, ensure the quality of your project and keep track of the project's resources and schedule efficiently.
Construction administrators can be the defining factor that can take your projects from failure to success.