It can be said that no substantial construction in history would have been possible without the collaborative efforts of many people.
Then and now, teamwork is the key force behind completing increasingly complex construction projects.
Today, the importance of teamwork in construction keeps growing under the influence of new technologies, management methods and styles, and other factors affecting the construction industry, like skilled labor shortages and rising prices.
So, let's take a closer look at why construction teamwork is vital for the success of any construction company or project.
Improving the Overall Quality of Work
Put simply, the benefits of teamwork in construction are so numerous and diverse that this entire article could be a list of aspects positively affected by the efficient collaboration of all participants in a construction project or business.
Thus, teamwork improves the overall quality of the construction process in many ways, of which we'll highlight two: enhancing problem-solving and fostering innovation.
As construction teams come in many shapes and sizes, our focus will be on what's common to all, namely the need to organize a large group of diverse individuals with different skills and expertise to collaborate efficiently to achieve a common goal.
In project management, that common goal is usually called the project objective.
After it's established, project deliverables are defined, followed by the budget and schedule, and then by progress and risk monitoring until the project is completed.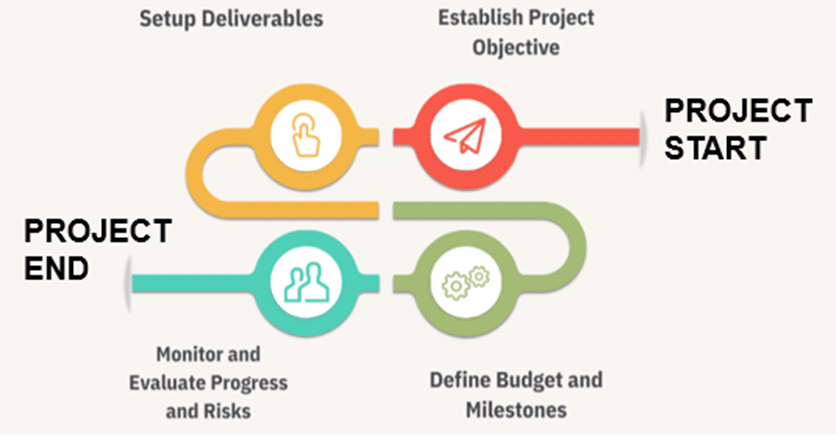 In construction, the project objective is, as a rule, to complete a construction project on time, within budget, and to the agreed specifications.
To do so, people need to work together on solving various problems that inevitably arise in complex endeavors like construction, and that's where teamwork shows all its advantages.
The question of how teamwork improves problem-solving could be answered by Aristotle's wise words, "The whole is greater than the sum of its parts."
In other words, each construction team member brings their own expertise, experience, and personality into the mix of team interactions.
Combined with the team culture promoted by the leader, those interactions will ultimately shape how the team will anticipate, mitigate, and address problems, whether related to a specific project or broader challenges facing the construction industry.
When faced with such challenges, those different skills, experiences, and personalities can complement each other and produce (brainstorm) creative solutions that no individual team member alone could have envisioned.
As for innovation, one study claims that teamwork drives innovation by changing individuals' experiences, perceptions, and attitudes, which then enhance their creativity in problem-solving and decision-making, thus increasing the overall quality of work.
Let's look at a practical example from the guide on effective teamwork in the construction industry.
Kier, the main contractor for the construction of Oakfields School in Essex (UK), used an innovative team approach to improve the overall quality of all construction processes throughout the project lifecycle.
It did so by organizing bi-monthly workshops involving up to 20 different project participants, including the project manager, architect, engineers, key subcontractors, legal consultants, etc.
In the first meeting, project partners defined the project objective and deliverables and created a Partnering Charter, while subsequent workshops were used to report progress, anticipate potential problems, find solutions, and implement them if necessary.
After each workshop, the team rated itself against goals like "flag problems at the earliest opportunity", "propose solutions", and "act as one team", to name a few.
As a result of this approach, the school was completed on time, within budget, with no surprises and no disputes.
This is a good example of how effective teamwork can raise the overall quality of work in all aspects of the construction process.
Among its many benefits, enhanced problem-solving, creativity, and innovation often prove crucial for keeping the project budget and schedule on track.
Utilizing Resources More Effectively
When people work together, precious construction resources are used more effectively.
In other words, efficient teamwork creates synergies that can increase the utilization of construction resources and produce time and cost savings.
To achieve this, different resource management methods and software solutions can be employed.
Even before recent health and geopolitical crises resulting in supply chain breakdowns and inflation, the construction industry faced many challenges like skilled labor shortages and low productivity, as reported by McKinsey.
When we add issues like inadequate risk management or inefficient material and equipment management, it's clear that effective teamwork can help optimize all project resources with a primary focus on the main ones-labor, equipment, and materials.
According to one study, this is a breakdown of the total project cost for each of those three types of resources.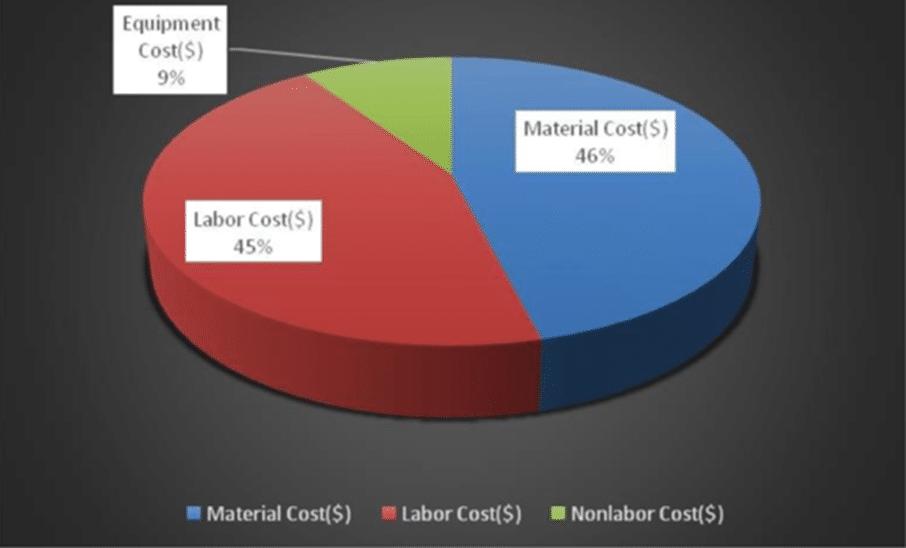 This chart shows that labor and materials account for more than 90% of project costs.
That said, although the cost of owning or renting construction equipment seems small in comparison, the effects of poor equipment allocation, utilization, tracking, or maintenance always translate into project delays and budget overruns.
When people collaborate well, they can find synergies in how labor, equipment, materials, and other resources are managed to save time, cut costs, and increase productivity without jeopardizing the project scope or the quality of materials and workmanship.
Of course, the project planning stage is where most opportunities for more effective utilization of resources can be found.
However, the construction phase will also demand a team effort when it's necessary to reallocate those resources for any reason (e.g., a design error, project scope change, etc.)
For example, when the design phase of the tenant improvement project had run long despite a fixed move-in date, South Bay Construction collaborated with the client and architect to find ways how the existing resources could be used to create time and cost savings.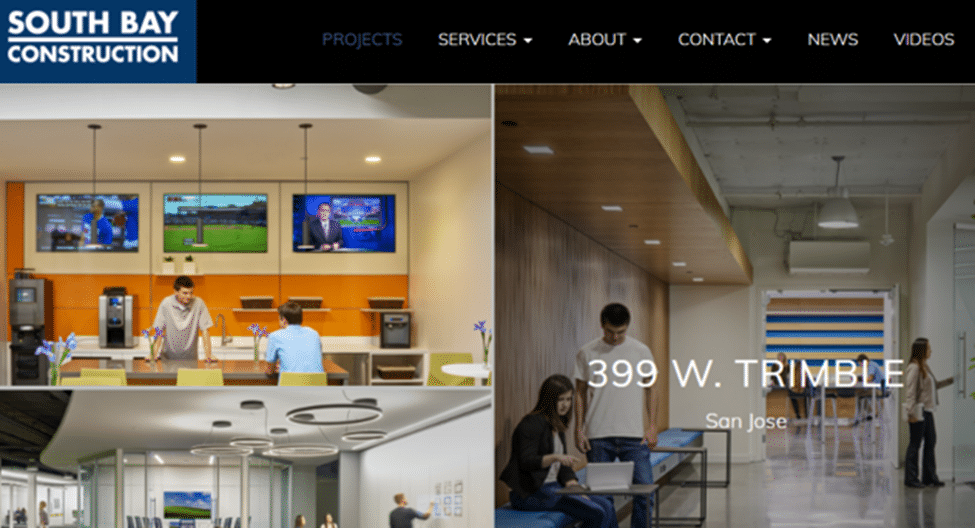 Long story short, the team suggested altering some long-lead items (thus saving time), using alternative materials instead of higher-priced ones (saving costs), and implementing selective design changes (saving both).
By doing so, they managed to efficiently reallocate resources and adjust the project design to maintain the budget and schedule despite a tight timeline.
Naturally, any teamwork is only as effective as the information they're working with.
That's why construction management software solutions of all shapes and sizes, including specialized resource management software, are nowadays irreplaceable in providing streamlined and updated information crucial for effective decision-making and problem-solving in construction teams.
Furthermore, efficient resource management is predicated on knowing where your personnel, equipment, and materials are at all times, preferably in real-time.
For instance, one simple and affordable solution that can improve the utilization rate and maintenance of different construction machinery, equipment, and tools, is our tracking software, GoCodes.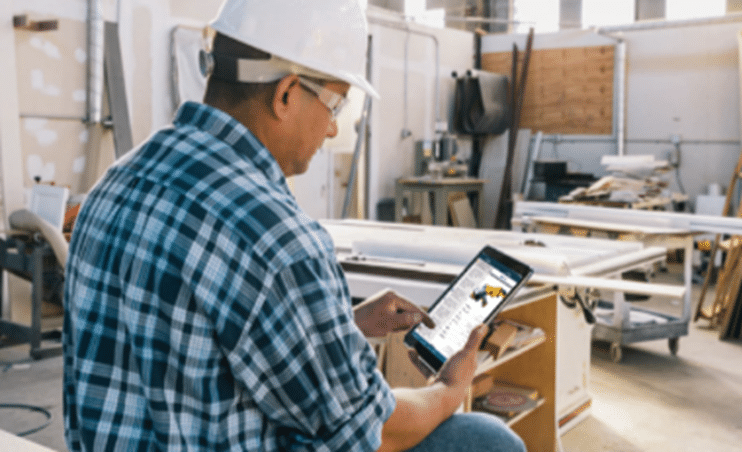 This and other software can help teams allocate, track, and utilize resources more efficiently.
All in all, when teams track the use of construction resources and analyze the collected data, they can find synergies and practical solutions that lead to more effective utilization of resources.
Building Stronger Relationships Within the Team
In effective construction teams, members can freely share their opinions, suggestions, and concerns, as well as offer feedback.
When paired with mutual accountability among all team members, including the team leader, open communication builds stronger relationships within the team.
With such strong foundations, teams can resolve their conflicts faster and welcome differing views of team members as an opportunity for creative problem-solving and improved decision-making.
As you know, many things can disrupt even apparently simple construction projects, ranging from project changes to bad weather.
However, one factor can either help teams resolve problems or create even more of them: communication.
In the below image, the importance of good team communication is highlighted by findings from the FMI/PlanGrid's 2018 Construction Report:
You can see that 52% of all construction rework is caused by poor communication and inadequate information about the project.
That only underlines how important it is for construction teams to have up-to-date information and communicate effectively to avoid or minimize numerous risks inherent to construction projects.
When open communication is combined with mutual accountability, this further strengthens team relationships.
In other words, when you know you can count on your teammates, including the team leader, to stand by their word and do their part, this facilitates forming closer personal relationships based on trust.
According to author Cathy McCullough, team accountability can be built through the five C's shown below: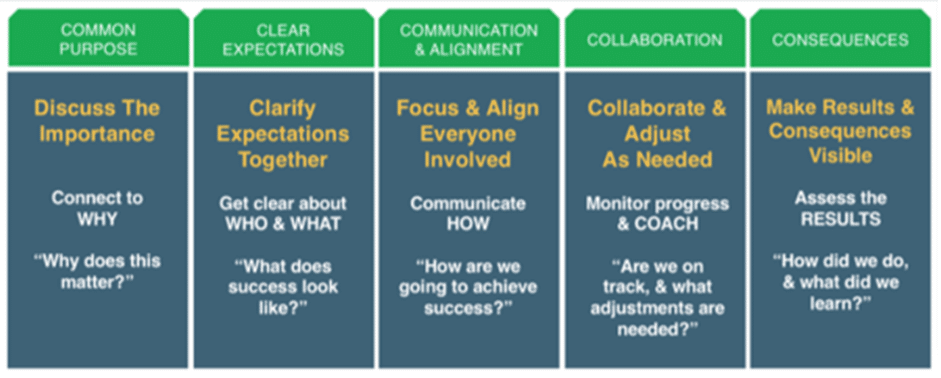 However, this will not automatically build closer team relationships because, just like in life, trust must be earned by consistently demonstrating you can be held accountable for your actions.
When team members trust each other, this relaxes communication, creates feelings of solidarity and support, and leads to faster resolution of conflicts.
Close team relationships will also allow the team to welcome differing views and opinions among its members arising from their diverse backgrounds, personalities, expertise, and experience.
Strong construction teams should encourage opposing but constructive views to be expressed without fearing disagreement and use them as an opportunity for creative problem-solving, better decision-making, and overall team growth.
All this wouldn't be possible without earned trust, open communication, and accountability building stronger relationships within the team.
Improving Safety on Construction Sites
From better assessment of construction site safety risks, through more efficient jobsite collaboration and increased accountability, teamwork can and does improve safety on construction sites.
Of course, the team leader (e.g., the project manager, or the site manager) is responsible for promoting a safety-first culture and team members for committing to it.
As the construction industry faces many challenges, the safety of all persons on a construction site is often neglected because of short deadlines, tight budgets, and low profit margins, not to mention understaffing.
And when safety isn't properly prioritized, there are consequences.
For example, slips, trips, and falls in construction were responsible for 20% of all fatal work injuries in the U.S. in 2020, according to the Bureau of Labor Statistics (BLS)
Because of the hazardous nature of construction, jobsite safety is heavily regulated.
For instance, the Occupational Safety and Health Administration (OSHA) recommends taking the following steps to ensure compliance with its requirements and prevent construction site injuries:

It's clear from these steps that safety risk management is a complex task that requires solid planning and training and, most importantly, effective collaboration of all people working on a construction site.
For starters, a close-knit team where opinions and ideas are freely shared will probably identify more actual and potential safety risks during the project planning stage simply because team members are not afraid (and care enough) to speak up.
Furthermore, without open communication, the project manager or other team members would work separately without the benefit of others' experience in recognizing safety risks, which is ripe for mistakes that can have fatal consequences.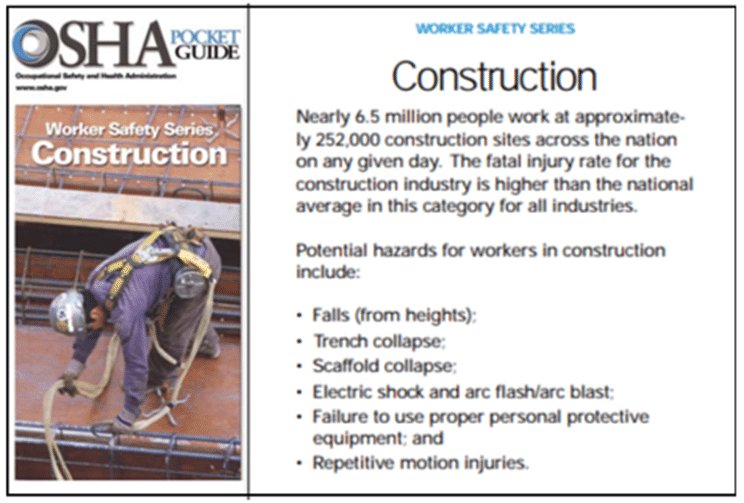 A strong safety-first culture promoted by the core construction team combined with good teamwork among committed construction site workers will provide many practical benefits for the safety of daily site operations.
Here are three examples of how teamwork can improve site safety:
when a worker identifies a safety risk like debris lying around or failure to comply with lockout/tagout procedures, they will not ignore it
when a worker needs help to make their job safer, they will ask for it instead of taking unnecessary risks
when a worker observes unsafe behavior like neglecting the use of proper personal protective equipment (PPE) or handling tools inappropriately, they will offer constructive suggestions to their co-workers
All in all, effective teamwork will facilitate safety risk assessment, improve jobsite collaboration, and increase the mutual accountability of all those present on the construction site, offering numerous practical benefits that enhance construction site safety.
Conclusion
Having taken a tour of the main benefits of teamwork in construction, it should be evident that its importance keeps growing under the influence of new construction technologies, project management methods and styles, and pressures outside the construction industry.
With that in mind, you can do plenty to strengthen your construction team and face the future together as one cohesive unit.