Working in the construction industry can sometimes be a double-edged sword.
On the one hand, you're working in the biggest industry in the world. Some newest reports predict that the global construction industry will grow to $10.5 trillion by 2023.
This growth is supported by excellent opportunities in residential, non-residential, and infrastructure due to rapid urbanization.
But despite this good news, there's a problem that's been dragging the industry for years. Over the past two decades, the construction industry had a 1% growth in productivity which is only a third of the overall economy's averages.
But while there's nothing you can do for the global state of the industry, there are ways you can improve productivity for your company and beat the odds.
Here are eleven tips on improving productivity in your construction company so that you can reap the benefits of increasing construction demands.
Plan Your Projects Well
Construction projects can easily get complicated, so you need to prepare yourself to stay organized. The best way to do that is to plan everything from the start.
Detailed planning should help you predict and mitigate any significant problem that might come during the construction. Analyze potential risks and plan accordingly.
That way, you'll create realistic schedules, goals, and logistics before you start the project.
So, one way to do that is to create a PID (project initiation document) that will list your resources, materials, schedules, and cost estimates. In this document, you'll also need to create deadlines and milestones to track the project's progress better.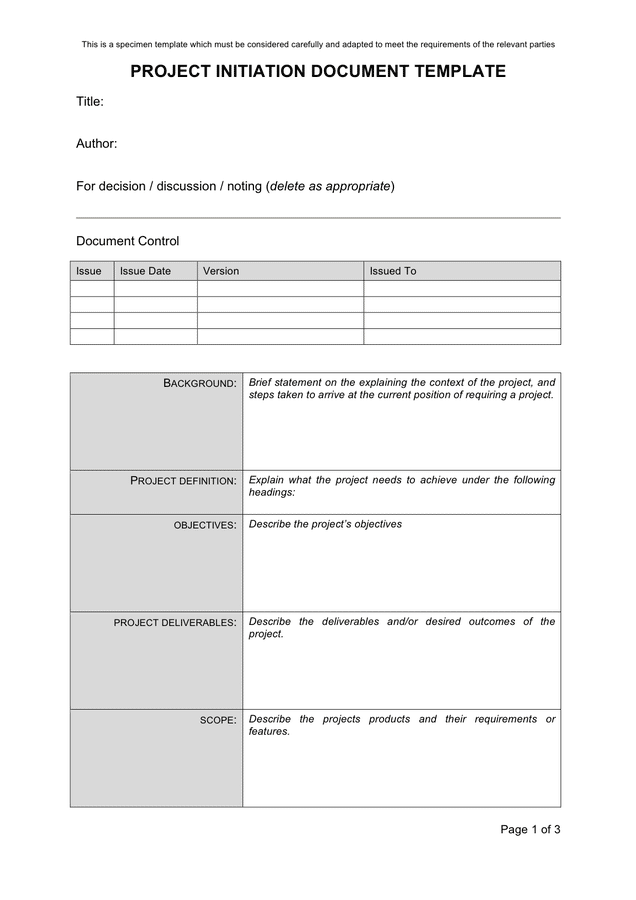 Once you better understand your needs and processes, it will be easier to communicate your ideas for the project with your employees.
If your employees understand what needs to be done and when, they'll perform their tasks more efficiently.
Remember that an unorganized project manager will lead an unorganized and confused workforce which often results in breaking the estimated budget and deadlines.
You can't predict everything, but proper planning will ensure you're staying on track and finishing your projects efficiently. 
Use Data And Analytics
The construction industry is notorious for slow digitalization, but the impact of COVID-19 pushed for more technology adoption. This has helped companies see how to improve their operations while also increasing productivity and revenue.
The most popular construction technology contractors used in 2020 was collaboration software (for design teams), scanning software (for virtual inspections, walkthroughs), and safety wearables.
But contractors also highly engaged with technology that helped them manage risks in their processes.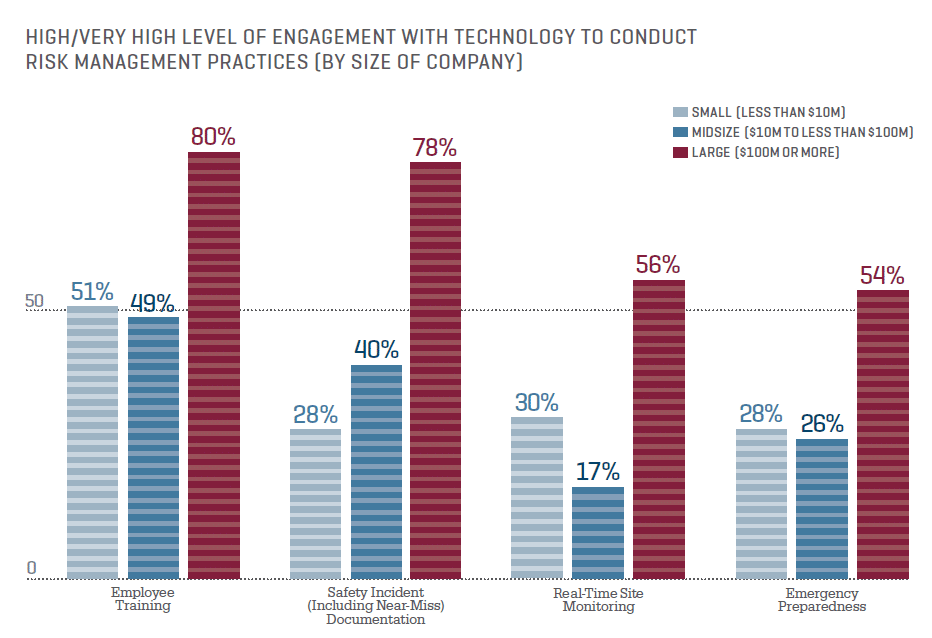 Using data to make important decisions is essential to increase productivity. Having a single-source hub to gain insights into how your workers are performing will help you allocate resources and make necessary changes in a matter of minutes.
Acting fast based on an informed decision is better for your productivity than acting on gut instinct. You'll make fewer mistakes and save time in getting things done.
Furthermore, good construction software will help you keep track of all important documents you need to collect during the project construction.
You'll have a centralized location for RFIs (request for information), change orders, reports, and permits which you can access at all times.
Here are some digital solutions to consider if you want to increase your productivity and streamline your operations:
| | |
| --- | --- |
| Design Collaboration Software | Helps keep track of frequent design changes. The design team and contractors can work from the same source and avoid miscommunication. |
| Preconstruction software | Use for bidding and contacting subcontractors. |
| Coordination software | For teams to review and plan for problems during project planning. |
| Field productivity software | Teams can collect and manage project information (RFIs, issues, photos, etc.) |
| Project management software | Connects the workers in the field and office to have real-time data about project processes. |
| Connected construction platforms | More comprehensive technology to connect the field and the office for improving operations and reducing waste. |
| Connected construction tools | Automate and simplify workflow with flexible integrations between multiple solutions. |
| Intelligence tools | For managing risks and insights into company-wide performance. |
The bottom line is that you need to embrace technology to improve your business operations and increase productivity.
If you manually track and analyze your project data, you're wasting time you could be spending on important tasks to complete your project faster.
Essentially, by using construction software to analyze data, you're creating a smart and profitable business.
Delegate Tasks
An individual should never hold the entire project on their shoulders because you're spending more time managing people than you're managing the project.
Project managers are the most responsible for successfully completing the project, so they must delegate tasks to the right people.
It might seem hard to let go of some of the responsibility because you feel like you're not having a good oversight of every aspect of the project. But that's the only way you can increase productivity.
First of all, by delegating tasks, you trust your employees to take more responsibility, become more motivated and inspired to do their work.
Nobody wants to be constantly monitored, and if someone else makes decisions for them, employees are less likely to improve. They don't have to be held accountable, and they become dependent on their supervisor.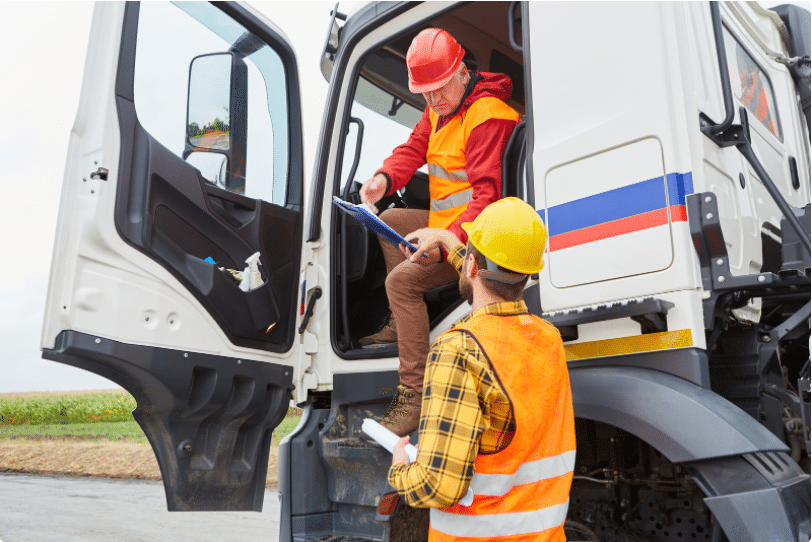 When employees have the independence to fulfill their tasks, they will want to make a difference. Thus, you can expect to have a happier, more productive, and more motivated workforce.
Furthermore, task delegation isn't just about transferring responsibilities. It's a method of assessing your worker's skills and splitting the tasks to people who will finish them most efficiently.
Knowing your employees' strengths is vital to smart task delegation.
In the end, you can't be more productive if you burden yourself with controlling your employees' every move. That way, you'll cause unnecessary frustration and stress out your workers.
The answer is to delegate tasks and empower your employees to help you grow your company.
Keep Your Inventory Records Up to Date
Having a messy construction site is another cause of low productivity. This is not a call to keep everything neat and tidy but to have a better organization system to keep track of your inventory.
There's nothing worse than discovering you don't have enough lumber or steel to complete a project on time when you thought you kept a good stock.
Knowing what you have at your disposal is essential to the project's progress, so you should update it frequently.
What is more, today's reality in the construction industry is a widespread shortage of materials. Almost 93% of contractors report at least one material shortage, which is a significant increase from the same period in 2020.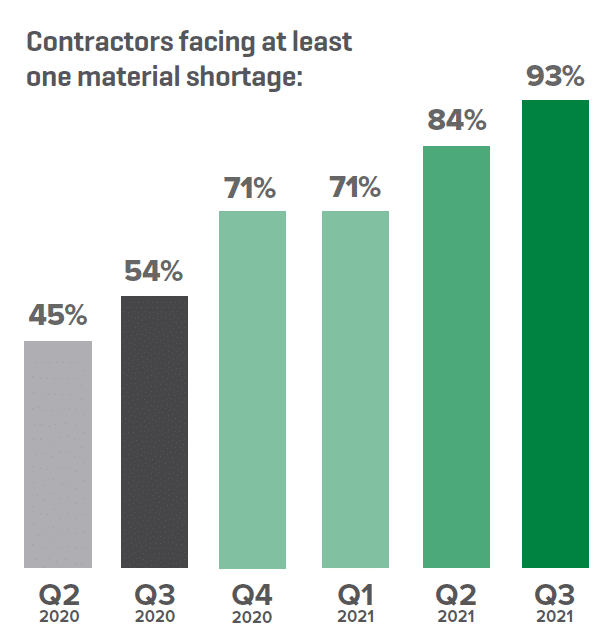 Even though you can't do much about global material shortages, keeping a good inventory of what you have will help you with further project planning. This might mean changing deadlines and finishing other tasks while you wait for the materials to arrive.
What you want is to prevent any delays caused by mismanagement and irregular purchases. This also means keeping track of your tools and equipment.
Let's put it this way; when employees have difficulty finding tools and materials, they're slowing down your project and wasting time.
Not having enough hammers or excavators significantly impacts the project's progress, and you'll likely have to extend the completion deadline.
In the end, having accurate inventory data should help you keep your construction site organized and speed up the project's progress.
Have a Good Company Culture
Company culture means sharing values and goals amongst the entire workforce and management. It's an embodiment of a united company that strives to accomplish key milestones and shares a joint vision of the company's future.
It's been recorded that businesses with a good company culture see better employee retention, productivity, and revenue.
Basically, every project you start will be supported by enthusiastic employees who meet their deadlines and produce high-quality work.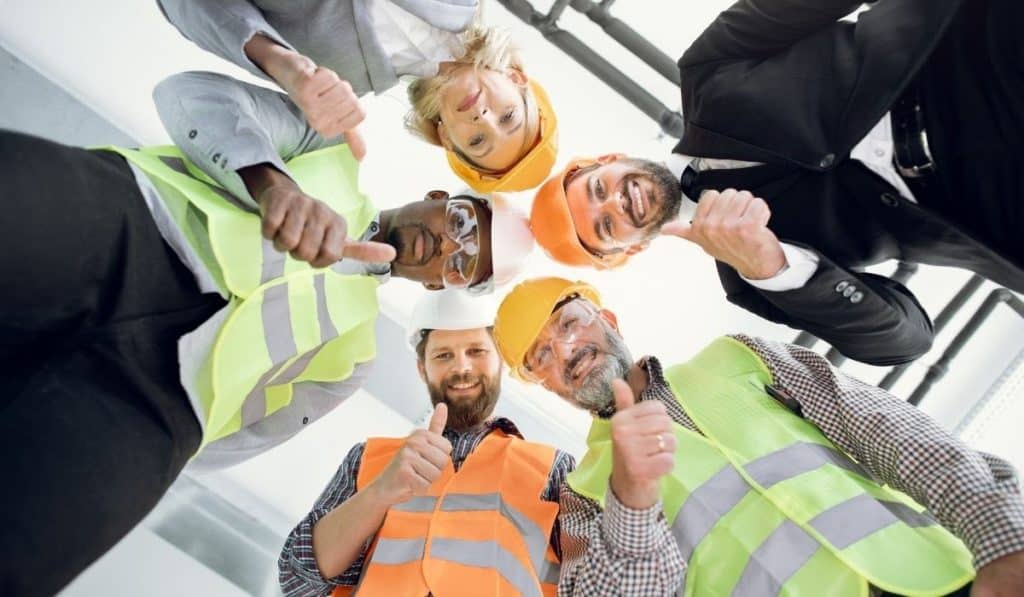 How do you do that?
To start, you can improve communication. You might conduct effective construction plans, but if there's miscommunication between the field workers, supervisors, and office staff, all your planning will be in vain.
There are so many people involved in the construction process, and you need to let them know you're available to share information to clear up any doubts.
You can conduct daily meetings to make sure everyone knows their objective so they can meet the expectations. Remind them what you're working toward and give incentives for hard work.
This leads to another way to improve the company's culture and that is to recognize and reward quality workers.
People like to be recognized for their efforts, and regular rewards to deserving employees will motivate others to improve.
In this way, you're creating a happy workforce that takes pride in their work.
In the end, a company that has a good company culture has a more invested and productive workforce.
Hire Good Managers
Your managers reflect the company's mission and approach to business. If you have managers who respect employees and help them understand the company's goals, you're ensuring higher productivity levels.
Basically, you need a good intermediary who will enforce a good work ethic and respect each employee. A good leader encourages hard work but doesn't point fingers when something unexpected happens.
What you want in a good manager is someone who will keep workers focused but be the source of motivation and respect. Their attitude should foster reliability and loyalty so the workforce will follow them and accomplish desired goals.
So, if you want to boost your productivity, hire capable managers who will motivate your workforce and nurture good company culture.
Prioritize Safety
Let's face it: you're working in one of the most dangerous industries in the world. A simple misstep on the construction site can cause a worker to fall into a ditch and end up with a broken bone.
Unfortunately, this is an annual reality for thousands of construction workers in the US. In fact, around 20,000 construction workers lost on average 11 days of work in 2018 and 2019. So, an injured worker is not likely to be productive.
The bottom line is this: if you want to have more productive workers, ensuring your construction site is a safe place to work is essential.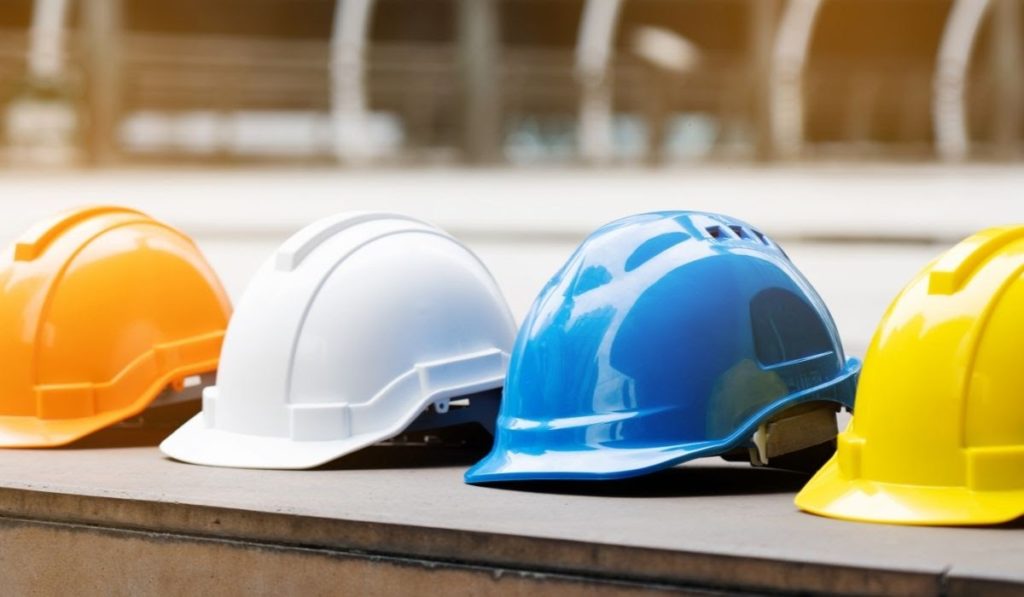 You can force your workers to wear PPE, but if they don't know how to use it properly, then your efforts will be in vain. This is where good training and a comprehensive safety program come in.
Enforce mandatory training programs for everyone to be more aware of potential hazards and regularly wear protective equipment.
When it comes to safety, don't assume your workers are familiar with safety techniques.
Raising awareness about worksite safety will contribute to the positive company culture you want to establish. Your workers will see safety as the company's priority, and they will trust you more.
But not only that, you'll be reassured everyone is on the same page when it comes to safety procedures, so there will be fewer accidents and delays.
Leverage Mobile Technology
While the industry is slow in adopting digital technology, one segment is extremely popular among contractors. And that is mobile technology.
The benefits of using mobile technology are numerous, so it's no surprise that contractors are increasingly utilizing it in their day-to-day operations.
First of all, mobile apps can be integrated with a centralized in-house system to gather important information and allow everyone quick access.
Your entire team can make better decisions if they have a comprehensive overview of how the project's progressing.
It's also important to note that mobile technology allows frequent and quick communication. For example, a foreman can simply snap a photo of a broken excavator, write a report and send it through an app for review.
In this way, they can send alerts and updates to the right people instantaneously.
A recent study showed that contractors frequently use two types of apps. One for tracking performance (schedule and working hours) and one for managing safety (gathering safety data, conduction safety training, and safety meetings).
But here are some other ways contractors can use mobile technology to their advantage:
Track and manage heavy equipment and tools
Create and change schedules
Accounting
Gather data on equipment usage and maintenance status
Document sharing
When you use mobile technology, you can severely decrease delays and improve communications in your entire workforce. Basically, any issues can be reported and solved faster, so you're meeting your project deadlines.
Invest in Employee Training
Simply put, without your workers, you won't be able to produce as much as you want.
In some cases, you might have to work on fewer projects just because you don't have enough people to support them.
Recent studies show that 42% of contractors had to turn down work because they couldn't find enough skilled workers. So, when you do find good workers, you also have to invest in them.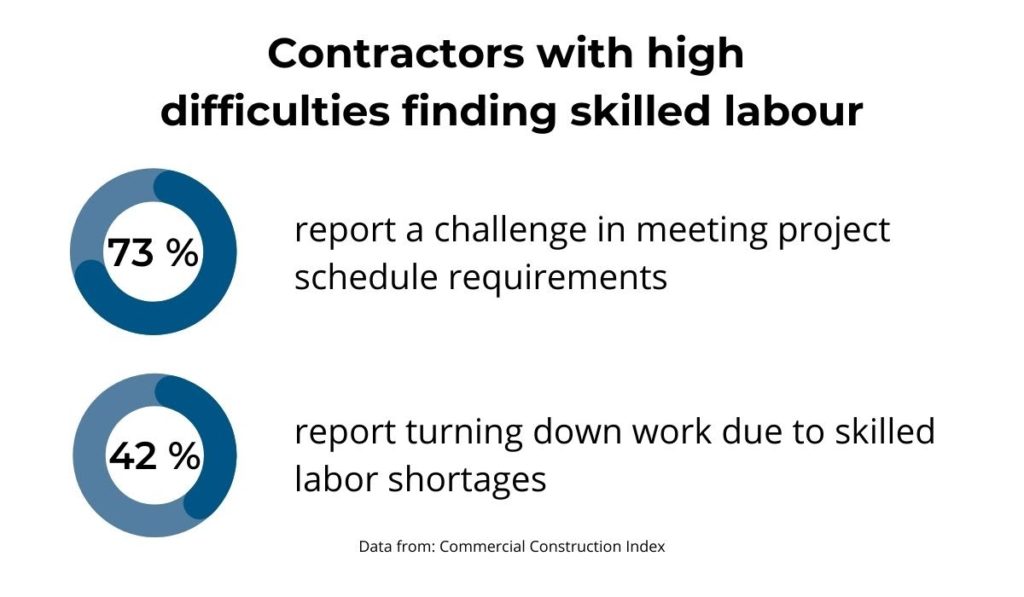 To get the most out of your current employees, you have to provide training programs. In this way, you're ensuring you have knowledgeable and efficient workers who will be more confident in their abilities and perform their tasks better.
The reality is that workers are regularly reevaluating what they want out of a job. If they don't see opportunities to learn more and contribute meaningfully, they won't be as productive.
The skills they learn during the training will help them improve their careers and stay relevant in the job market.
So, when you hire a new worker, you can't assume they'll know everything they need about the job.
If you let them learn on their own, you'll have to deal with numerous preventable errors and rework. This will impact your project progress, but it could also affect the safety of other employees.
It all boils down to that you need to regularly train your employees to get the job done with the right quality and efficiency. So, make sure your employees know the best practices through your training program.
Shift Towards Prefabricated Building Systems
Prefabrication is the process of assembling components such as walls, roofs, and floors fully or partially in a factory and transporting them to the construction site.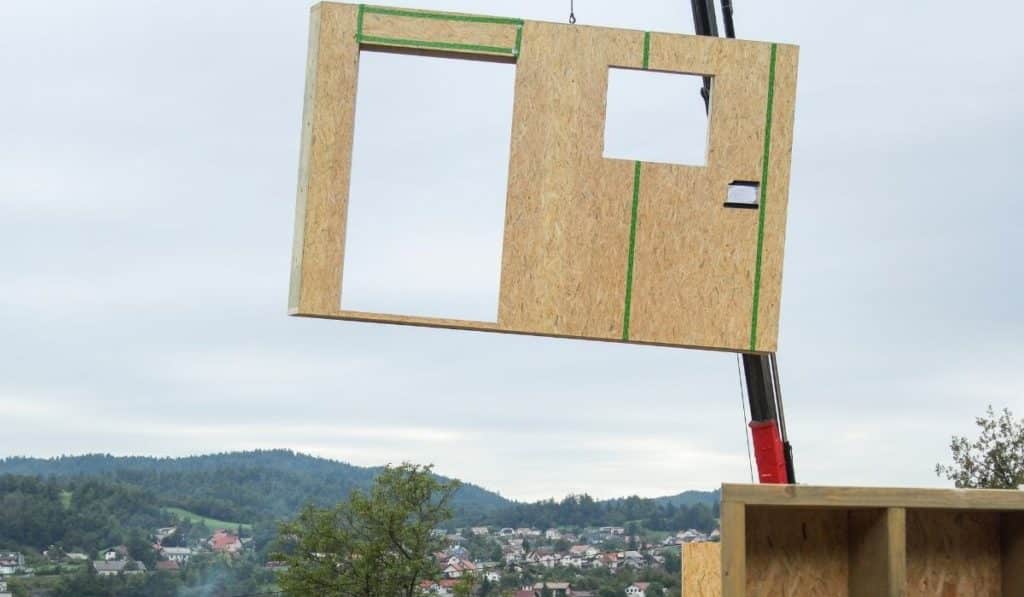 Why are prefabricated building systems useful?
First, when you construct a large building, there are a lot of repetitive elements. So, if you assemble them in a factory off-site, you can save a lot on bulk production and minimize waste.
Second, prefabs are made in controlled environments that are safe from weather conditions, theft, and other factors that often cause project delays. This also ensures a higher quality of work because the production process is better controlled.
Third, repeated operations with defined sequences enable workers to do their tasks with minimal interruptions. So, using prefabricated systems can speed up the entire construction process.
When you put it all together, the cost of prefabs is much lower than having to build everything on-site, and you're significantly increasing your productivity.
Sign up for Shorter Contracts
Construction contracts are unnecessarily lengthy and filled with jargon. This ensures you've covered every possible outcome to avoid lawsuits, but it might also hinder your productivity.
If you're protecting yourself from every wrong move, it might be difficult for your team to know the right move. They won't understand the outline of a project, and this will impact good collaboration.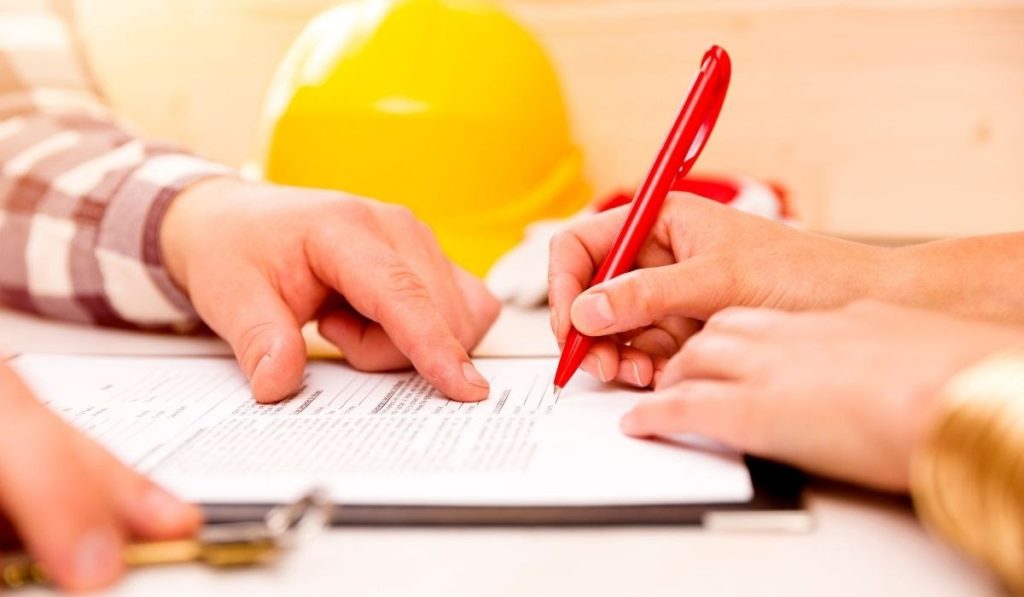 Protecting your company is vital, but make your contracts shorter and clearer to avoid confusing your team. A clear contract will ensure your workers have a good reference for job performance.
What is more, including only essential information about the project will prevent costly rework and ensure top productivity levels.
Spare yourself the trouble with inefficiency and unexpected costs by making legal documents more transparent and concise.
Conclusion
Low productivity is just a consequence of the industry trends. Labor shortages, low digitalization, and over-regulation are some factors that contribute to performance trends in the industry worldwide.
But as we've outlined in this article, there are ways to combat the problems with productivity on an individual company's level.
First, consider investing in construction software to get a better understanding of your data. That way, you'll delegate tasks and train employees more effectively.
The combined power of leveraging data and a motivated workforce will significantly boost your productivity.
When you implement good practices that will keep your projects within budget and timeline, you'll ensure continued success for your company.