Equipment maintenance is an integral part of any construction business's operations.
However, upkeep doesn't just involve fixing broken tools and equipment. It's far more complicated than that.
Many businesses struggle to keep up with their maintenance needs and, as a result, lose money and time.
Luckily, equipment maintenance software is here to help.
Just like the name suggests, its main goal is to improve how you manage your equipment maintenance, but its benefits reach far beyond that and permeate both operational and financial business aspects.
Read on to learn more.
Simplifies Equipment and Spare Parts Tracking
Construction businesses depend on their assets. Without your equipment, machines, tools, and construction materials, projects would never get finished on time, that's for sure.
They are what ensures a company's efficiency and productivity.
However, fail to keep track of your equipment, and you might experience the opposite of an efficient and productive business.
If it ever happened that some of your projects got delayed because workers couldn't find a vital piece of equipment, you already know what we're talking about.
Unfortunately, situations that waste a lot of time like these are seemingly unavoidable in the construction industry.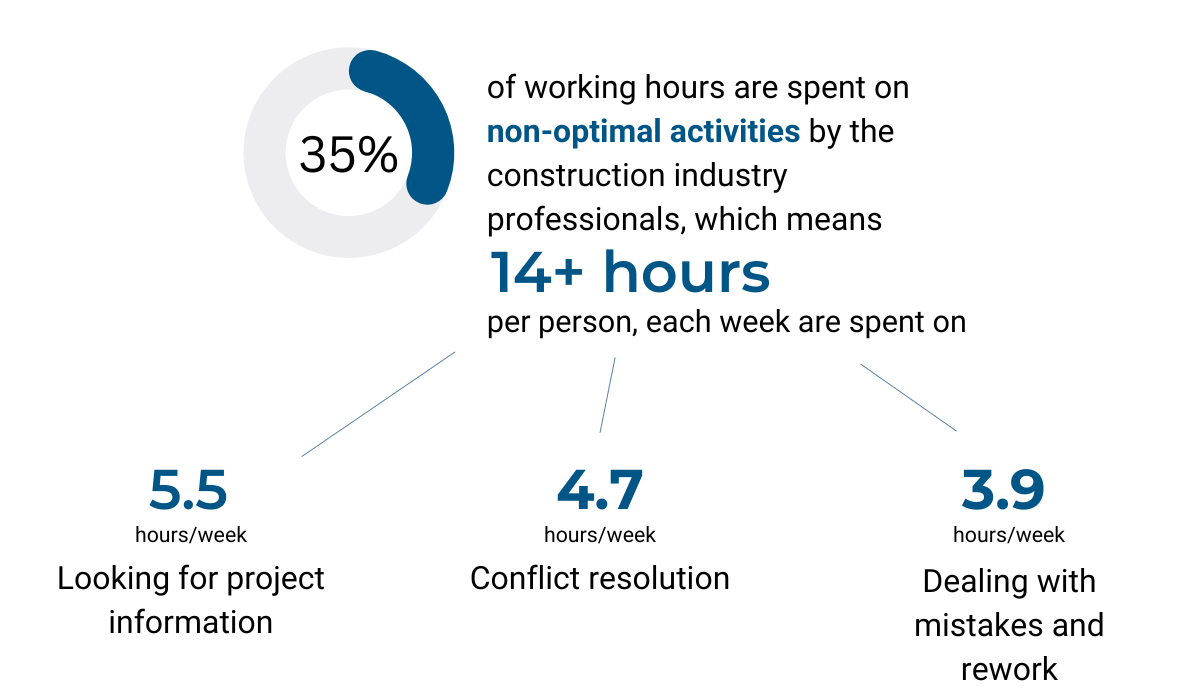 It's not uncommon for tools to get misplaced, broken, or simply not returned when and where they're supposed to.
The problem arises when such incidents aren't reported, so the rest of the team keeps working, thinking the tool is available. Suddenly, when they need it and can't find it, panic ensues.
If this sounds all too familiar, it may be time to rethink your approach to equipment tracking.
Manual methods, such as spreadsheets or pen and paper, simply won't do anymore. They are extremely inefficient and labor-intensive.
Equipment maintenance software, on the other hand, makes equipment tracking so much easier.
Simply tag the equipment you want to track with asset labels, and while your team scans the labels for a quick check-out or check-in, the software compiles the data in one place and shows you important information such as your equipment's location, status, or even maintenance records.
Keeps All Maintenance Records in One Place
Having all your maintenance records in one place is a huge plus.
Inspections, operation manuals, maintenance schedules, and history—the software keeps a record of it all, and it'll tell you all about when the last maintenance was performed, what exactly was done, who did it, and when the next equipment maintenance should be.
According to Tyler Smith, product manager at Volvo Construction Equipment, your maintenance records are just like equipment's medical records, helping you diagnose potential issues in the future.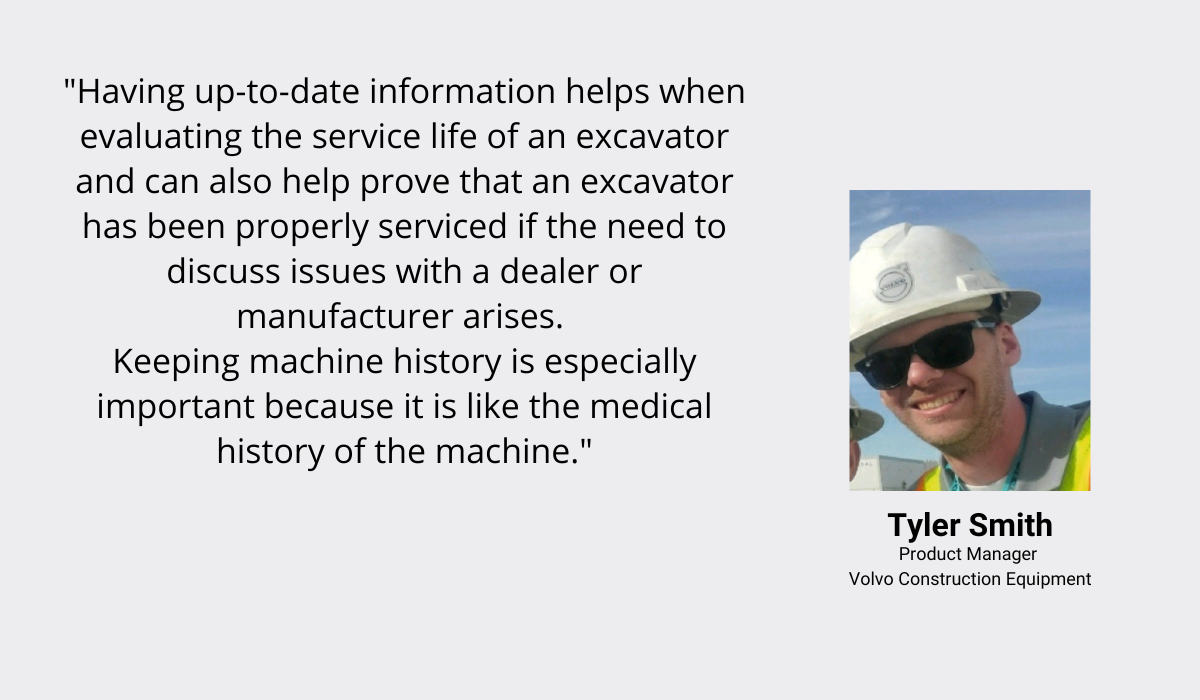 And since all of that information is stored in the cloud, you can access it anytime and anywhere.
No more wasting time going through all the different paper copies trying to find what you need only to realize that particular form was misfiled or completely lost.
Moreover, having such a goldmine of information at your fingertips will significantly improve your ability to think ahead, too.
It'll enable you to anticipate your maintenance needs as well as plan out an effective maintenance regime.
Helps Predict Equipment Maintenance Needs
Considering your equipment is a significant investment, keeping it up and running for as long as possible should be at the top of your priority list.
This is why the ability to accurately predict your maintenance requirements is invaluable.
Mika Majapuro, vice president of product management and strategy at Railinc Corp., agrees.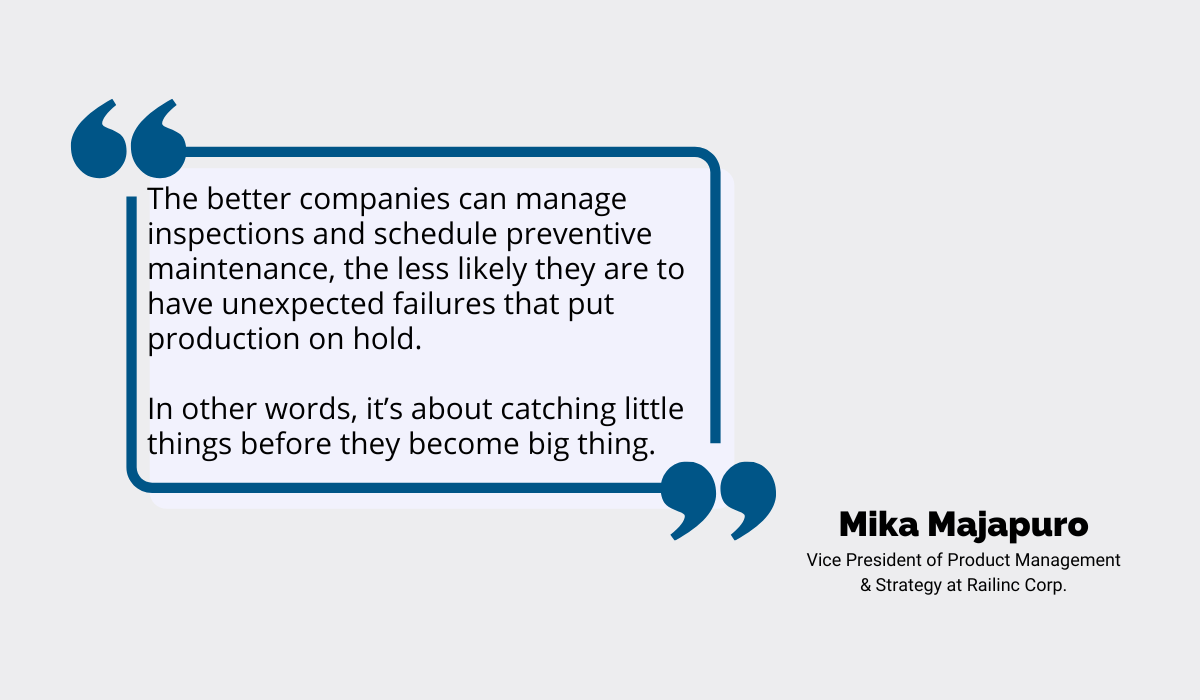 Equipment maintenance software gives you insight into and familiarizes you with a machine's regular operating conditions.
In other words, it helps you establish the equipment's operational baseline and, in turn, enables you to detect irregularities in its performance.
As a result, you can predict and prevent possible equipment failure.
So do pay attention to the software's log of equipment information such as operating hours, fault codes, fuel consumption, and tire pressure.
Never underestimate the value of precise and errorless data.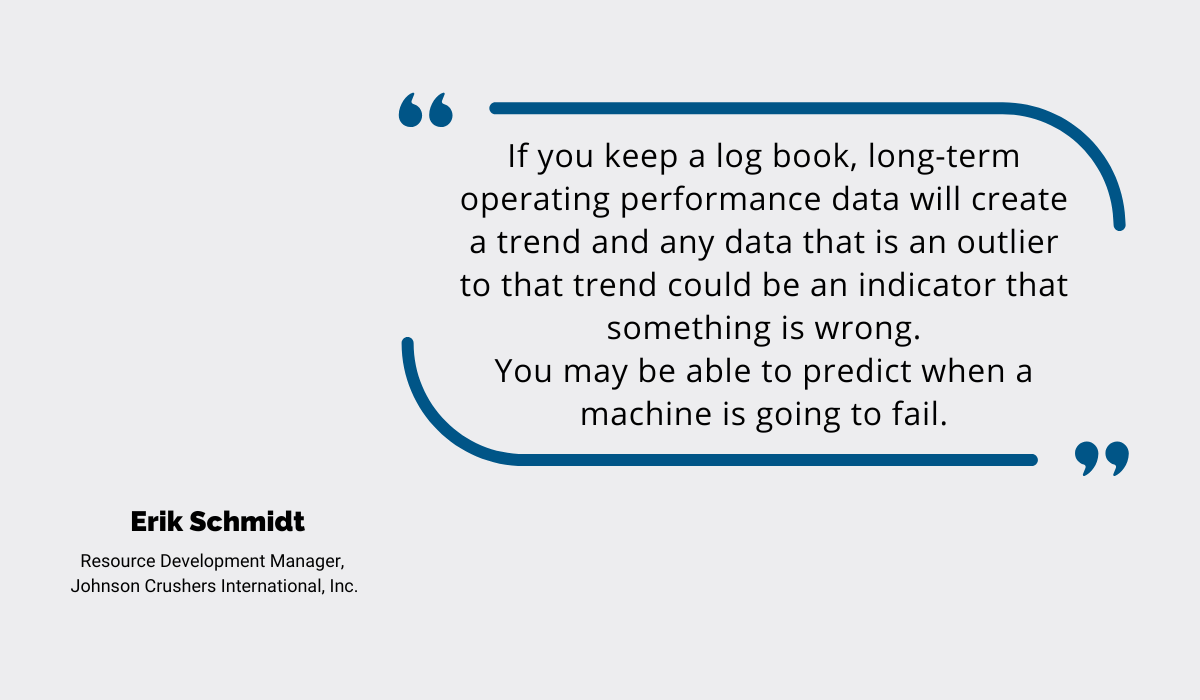 In fact, the more data you have, the more accurate your predictions regarding the health of the machinery will be.
To make sure you're not just good at predicting maintenance needs but also fulfilling them GoCodes' own equipment maintenance solution offers a tasks feature that'll make sure you and your team are always on top of your maintenance.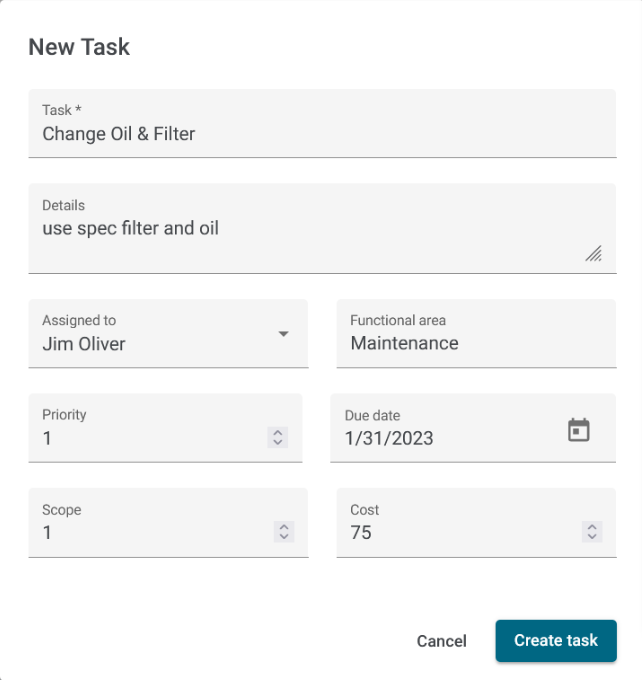 It enables you to set up tasks, assign them to your employees and monitor the task's status.
Surely enough, if everyone remains consistent in sticking to their own tasks and maintenance schedule, the less need for emergency repairs there will be in the future.
Reduces the Need for Emergency Maintenance
According to Ryne DeBoer, president at Morey, using equipment maintenance software will give you a better understanding of your equipment and its capabilities, enabling you to take care of it properly.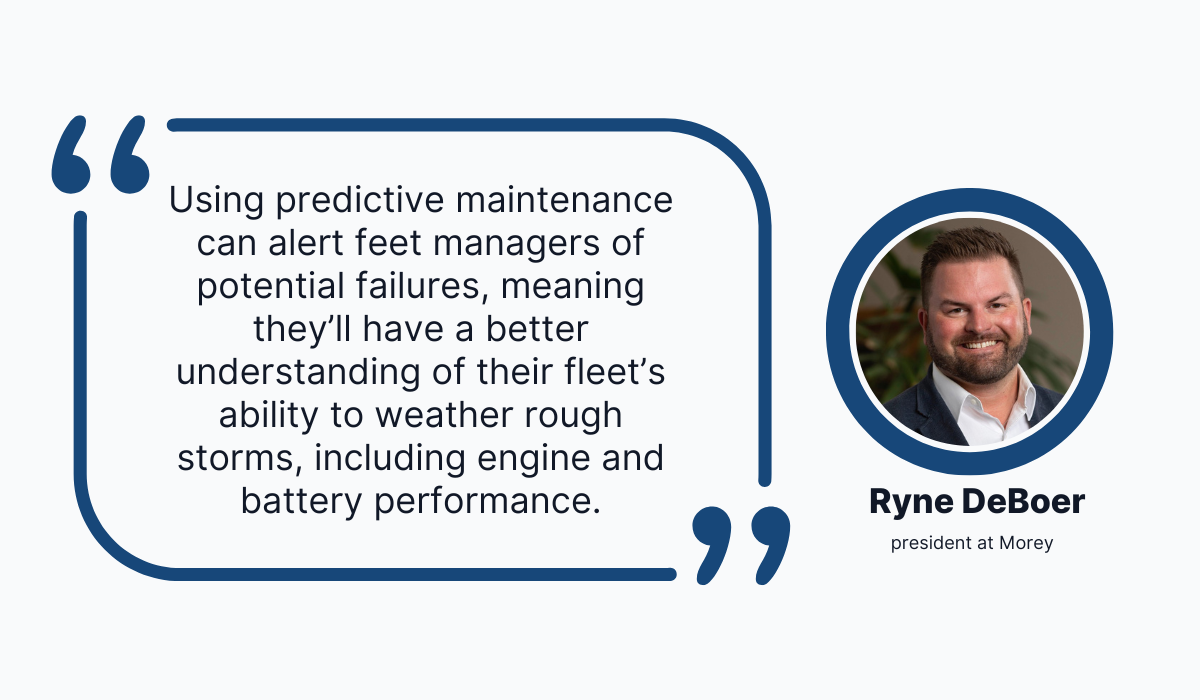 As a result, your equipment will break down less frequently, reducing unexpected failure and the need for reactive or emergency maintenance.
Among all the types of maintenance, the reactive one is the least efficient.
It involves fixing equipment when it's already broken, and as such, it's a common cause of mechanical failure and, in turn, unplanned downtime and project delays.
In fact, according to the Plant Engineering 2019 report, the respondents' plans for reducing unplanned downtime involve changing their maintenance strategy and the introduction of preventive maintenance.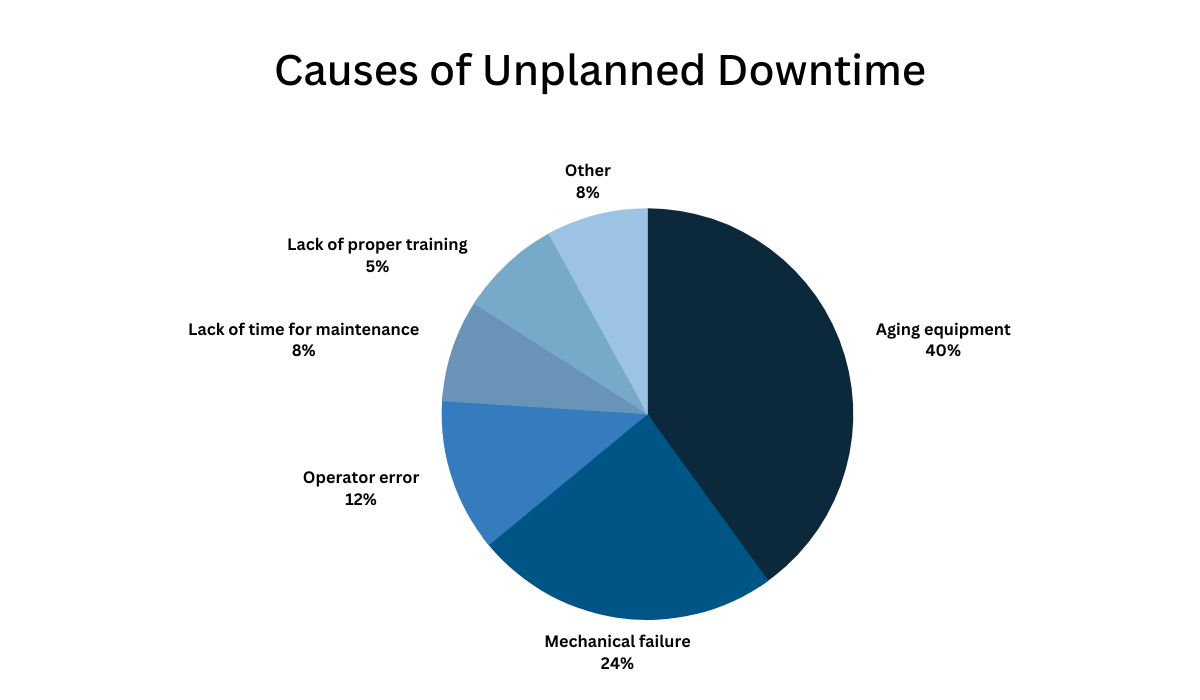 Indeed, changing up your maintenance regime could considerably improve your productivity.
Therefore, pay attention to what the software's telling you about your equipment's behavior, and you'll be able to predict when things might go wrong and take action to prevent potential problems.
It's best to prevent any issues rather than fix them when they have already occurred. Therefore, give preventive maintenance a try.
Extends the Lifespan of Equipment
Your equipment will thank you for it. Preventive maintenance certainly makes for better-maintained assets.
And having well-maintained assets directly translates to a reduced possibility of equipment failure and a prolonged lifespan.
Of course, every tool and piece of equipment has its expiry date, and it's only natural you're going to need to dispose of them every now and then, provided they're irreparable.
However, it's better for this to happen later rather than sooner.
Ultimately, it's up to you to make the most out of your equipment and to make sure it's cared for properly.
This is precisely what the president of Pivot Equipment Parts, Jordan Troutman, says about prolonging the lifespan of an excavator undercarriage.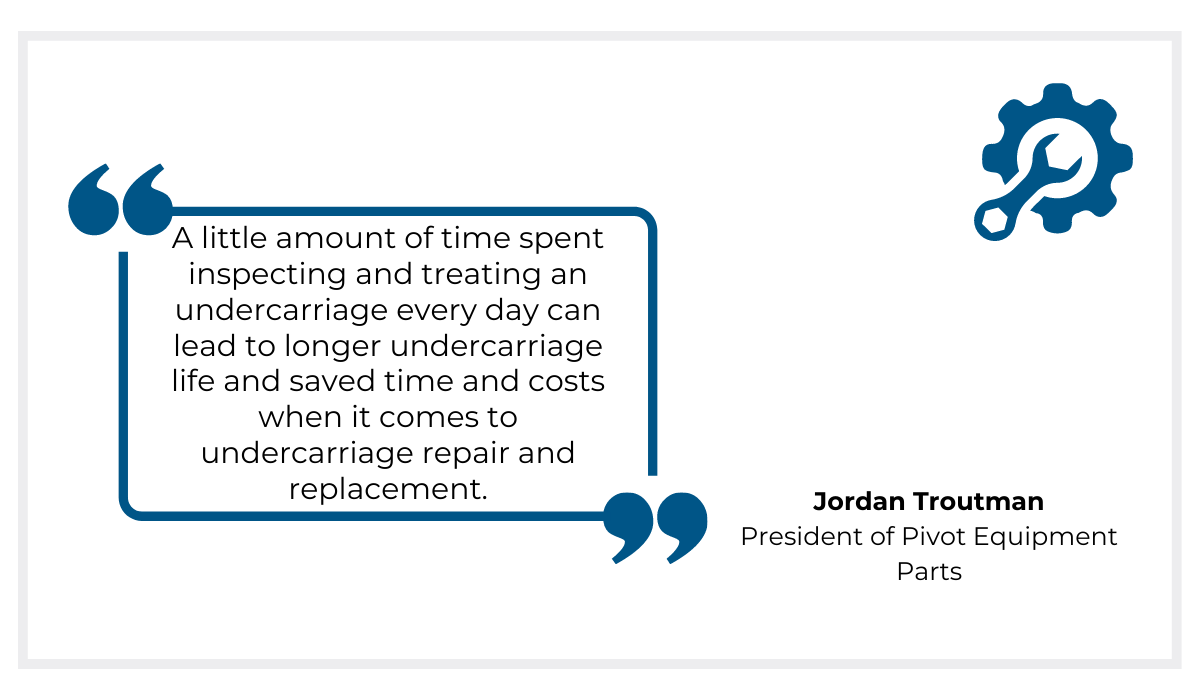 Essentially, allocating a bit of time to occasionally check up on your equipment could be very beneficial for your business in the long run, both operationally and financially.
Since excavator undercarriages are one of the most expensive parts of excavators to repair and replace, properly maintaining them would save you a lot of money in the long run.
Eliminates Unnecessary Maintenance Spending
Generally speaking, proper maintenance is a great way to maximize the value of your investment and bypass unnecessary maintenance costs.
Preventive maintenance generally involves more frequent inspections and servicing, so since it requires more work, people naturally assume it's not as cost-effective as some might claim.
However, in the construction industry, it's all about the big picture.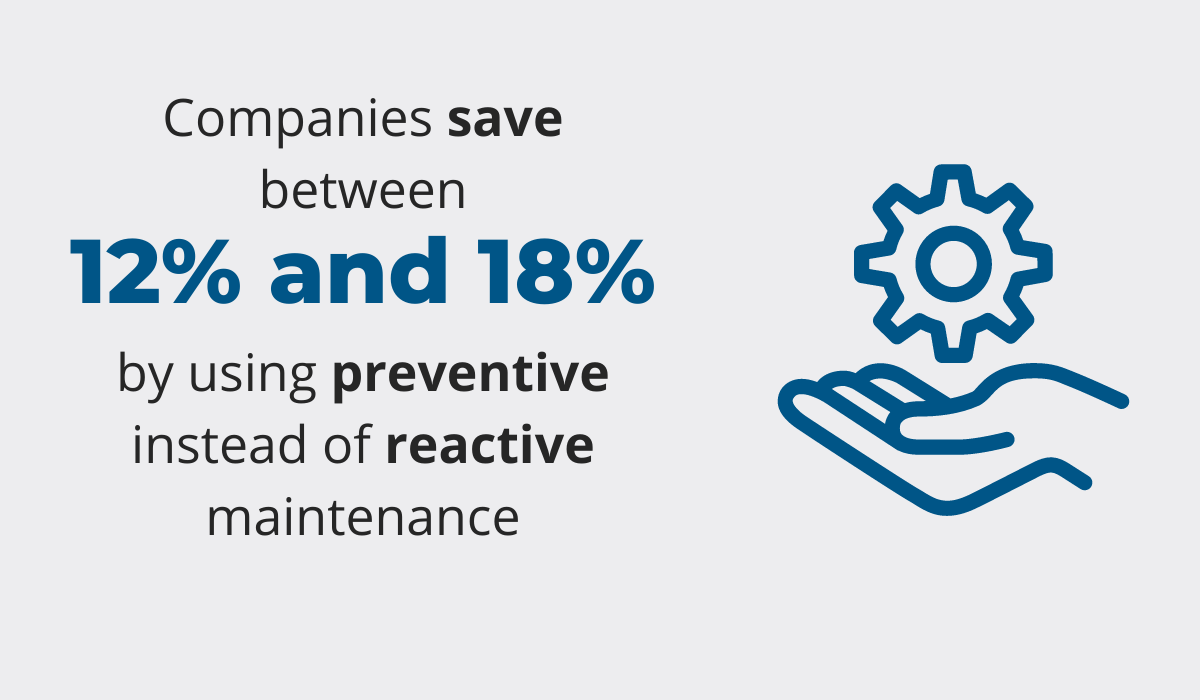 In the simplest of terms, proper maintenance guarantees well-maintained equipment.
This means fewer emergency repairs in the future, fewer replacement costs, and less costly project delays. It's that simple.
Moreover, with equipment maintenance software, you can track your maintenance costs, so you'd be able to identify areas where you might be overspending and optimize your budget accordingly.
No matter how you spin it, with proper equipment maintenance software and an effective maintenance regimen, you're saving money in the long run.
Facilitates Compliance With Various Regulations
Keeping your equipment well-maintained isn't just for the sake of prolonging its life and saving money, though. It's primarily done to ensure your workers' safety.
After all, everyone knows construction sites can be quite dangerous.
Therefore, the fact that the construction industry is one of the most heavily regulated industries out there really comes as no surprise.
There are so many different rules and regulations whose main purpose is maintaining the safety of everyone on-site.
OSHA is one of the organizations that monitor compliance with such rules.
For instance, on their website, you can find a whole subpart dedicated to the proper maintenance of electrical equipment.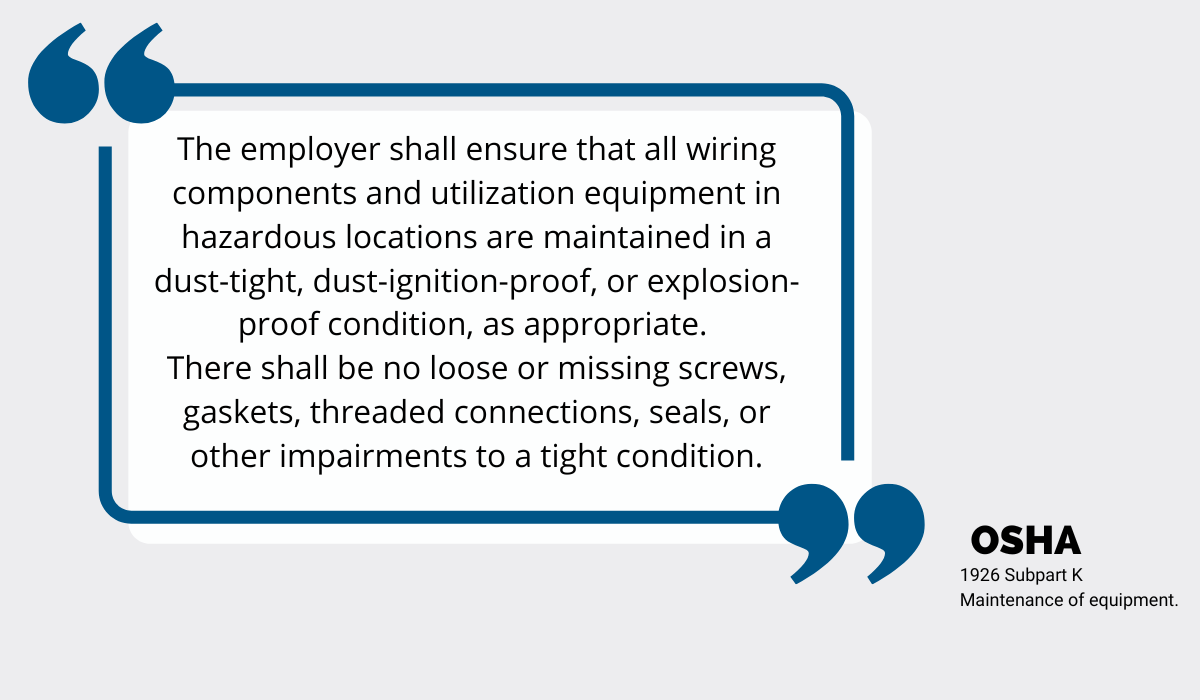 Since OSHA's inspections are carried out without advance notice, you need to be prepared for every scenario at all times and make sure everything is up to code in order to avoid fines and penalties.
Luckily, with equipment maintenance software, you can confirm an asset's location, status, and presence at a job site in just a couple of seconds.
Moreover, the software keeps all your certifications, licenses, and audit reports, thus helping you prove equipment is safe to operate and be around.
Keeps Equipment Operating at Optimal Efficiency
Despite what its name suggests, the benefits of equipment maintenance software reach far beyond just improving your maintenance regime.
It doesn't only ensure proper maintenance but proper equipment allocation and utilization as well.
As it was suggested throughout previous sections of this article, the software plays a major part in reducing unplanned downtime.
It shows everyone when a particular piece of equipment is being used or scheduled for service as well as when it'll be available for use again, so your employees can plan accordingly and coordinate their tasks.
No more idling.
Moreover, by monitoring different metrics of the equipment's performance, you're able to manage idle time more efficiently.
This can potentially increase your profitability. Just take a look at how much money an idle engine wastes.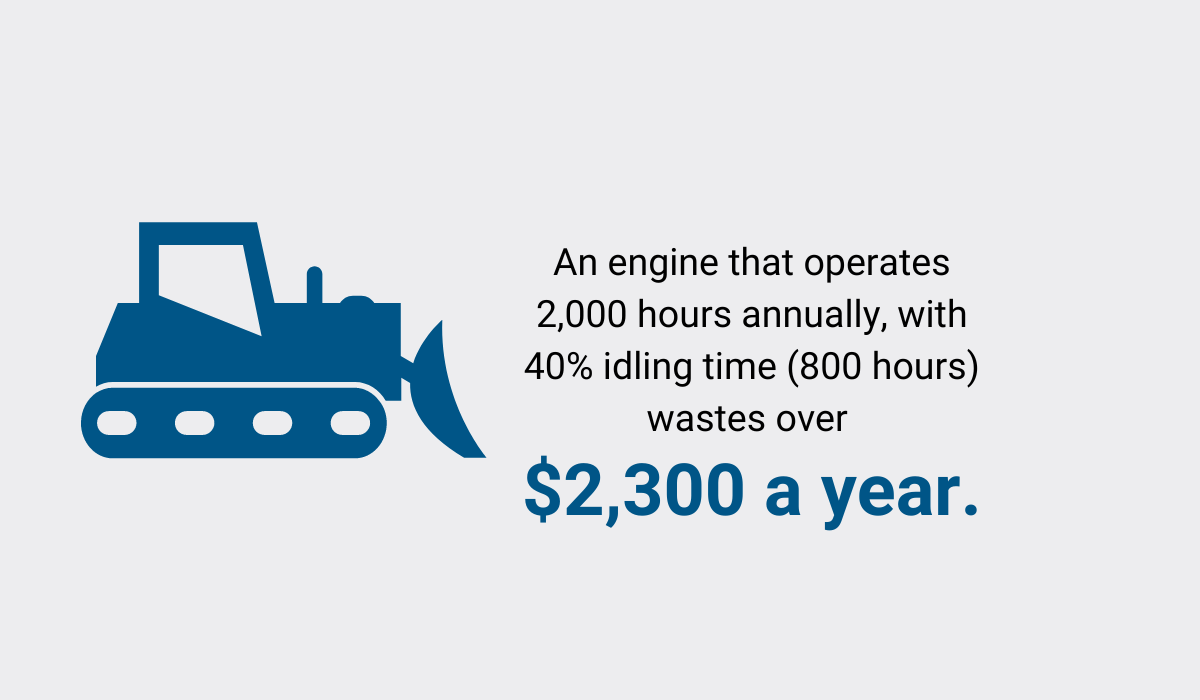 Such idling is obviously a huge profitability killer, but it also damages your equipment.
Inefficiencies in your operations like these are significantly reduced when using equipment maintenance software.
Equipment location, fuel usage, engine idle time, and check-in/check-out times can all be tracked, monitored, and leveraged to reach the equipment's peak efficiency.
Makes It Easier to Manage Equipment Warranties
The software's ability to track and hold so much different equipment data is truly a game-changer.
Information such as dates of purchase, current asset value, and equipment warranty information, including its start and end dates or terms and conditions—you can find it all in just a few clicks.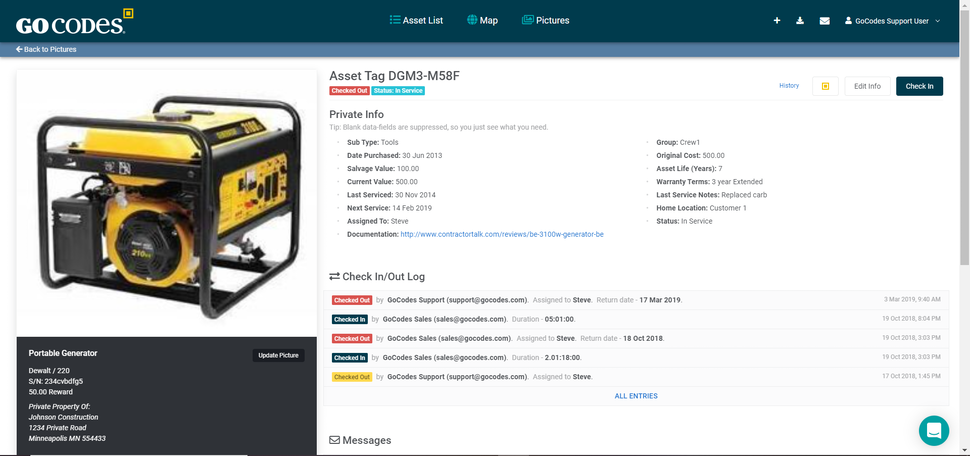 This accessibility of information makes for much more effective management of equipment warranties, which is a huge benefit, especially for construction businesses.
No matter how low the upfront cost of buying new equipment is, construction industry professionals find it more important for their new assets to have a strong warranty.
A case study carried out by Hanover research showed that the five most important factors when buying new heavy machinery are as follows:
Strong warranty
Cost-effectiveness
Strong service network
Power
Responsive and supportive manufacturer
This comes as no surprise since construction equipment is no small investment. Of course, you want it protected for as long as possible.
The benefit of having all your equipment warranties in one place is that it makes your documentation better organized and accessible, making the risk of lost paperwork as well as missed warranty claims much lower.
Moreover, equipment maintenance software informs you when a warranty period is about to expire, maximizing the value of your equipment warranty.
Helps Make Informed Capital Investment Decisions
Still, the fact remains that no matter the warranty or how well-maintained your equipment is, you'll have to invest in new assets sooner or later.
To ensure your company's profitability, you have to be strategic about decisions like these. Otherwise, you risk negatively affecting your business's financial health.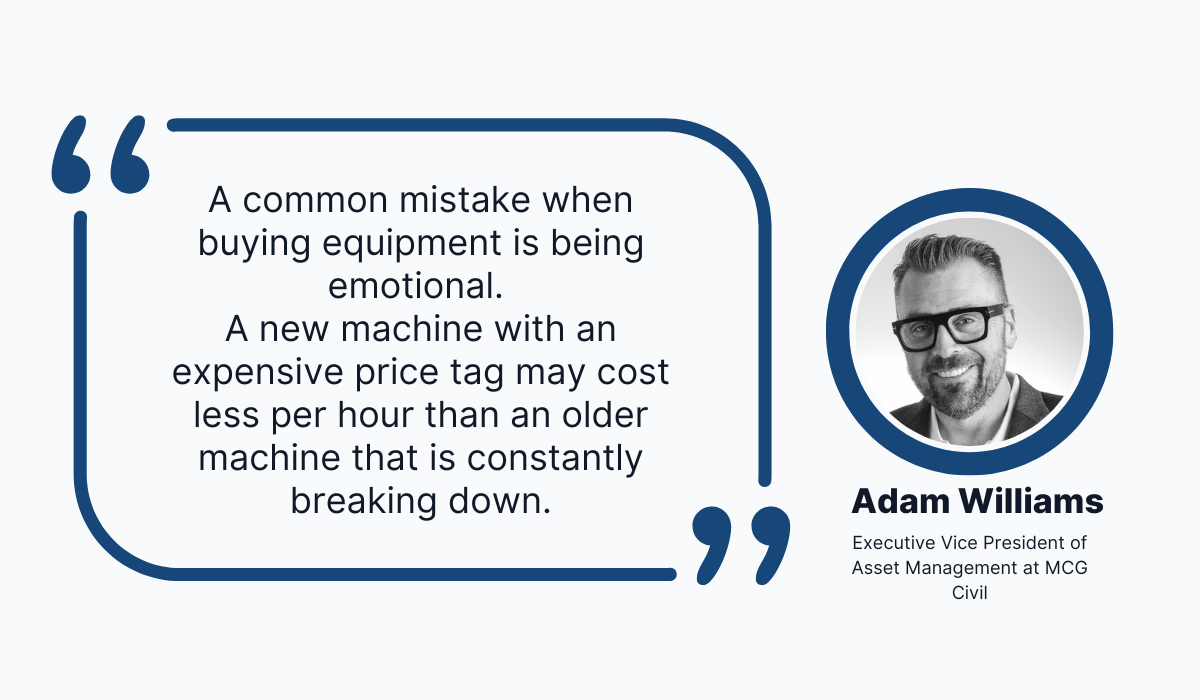 Equipment maintenance software removes all the emotion and guesswork from decision-making and instead provides you with numbers and facts.
That way, you know the true cost of owning and operating a particular piece of equipment, and based on that knowledge, you can make better-informed decisions regarding capital investment.
Conclusion
All in all, equipment maintenance has the potential to either make or break your business.
Do it right, and it'll save you quite a bit of money in the long run. It'll also make sure your equipment is utilized to its fullest potential.
However, do it wrong, and you'll see your productivity and profitability drop. You may even risk noncompliance with industry standards and regulations.
Therefore, make sure you're doing it right, and use equipment management software. Its ability to improve your maintenance as well as overall operational efficiency is simply unparalleled.