Planning and delivering a successful construction project wouldn't be possible without developing and following a thorough budget.
However, a construction budget is often difficult to devise due to unforeseen expenses, and even the best project managers struggle with estimating expenses for construction projects.
If you're having difficulties planning your budget as well, the guide to successful construction budgeting we've prepared for you will help.
What Is a Construction Budget?
We'll start with the basics and define what a construction budget even is.
Simply put, a construction budget is an estimate of how much money will be spent on a certain project, from start to finish.
It includes all of the expenses that occur during the construction process and leaves room for any emergencies and unexpected costs.
Every successful construction budget needs a project plan, usually a blueprint, as that helps you determine which materials will be required.
Don't forget to take job site preparation costs into consideration as well, such as the costs of demolition, renting equipment, as well as various permits and inspections.
Further down the line, some other costs are sure to appear, like transportation costs. All of those costs need to be taken into account.
The budget is planned by construction project managers and usually tracked through a form or a spreadsheet. You can see an example of a construction budget spreadsheet in the image below.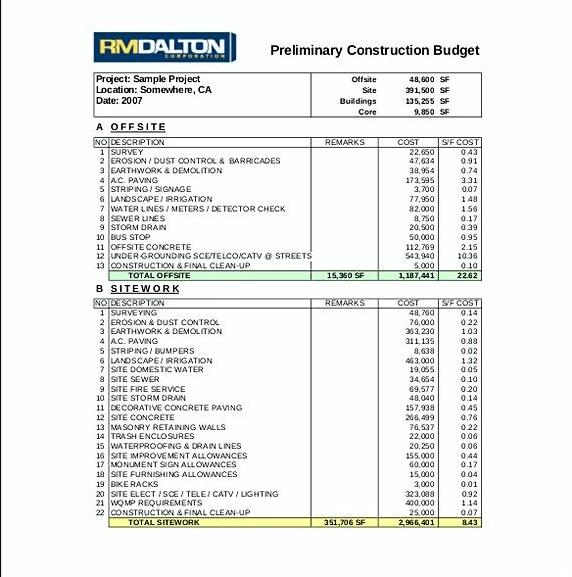 It's also important to mention that you'll need to develop a budgeting plan as early in the project as possible. Nevertheless, you don't have to operate with the exact figures in the early stages, your estimates will become more accurate as the planning progresses.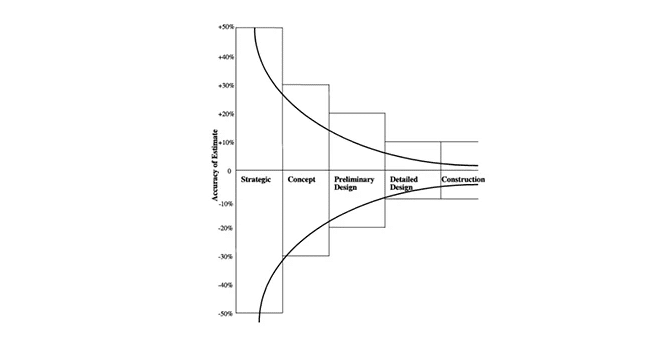 For example, the construction management company Stonemark, typically prepares the first estimate immediately after the architect's schematic design (SD) phase is finished, or, in other words, when the drawings are approximately 20% complete.
This might seem very early, but at this point some expenses should already be evident.
Now that you know what a budget is, let's see why it's such an important part of any construction project.
Why It Is Important to Have Accurate Construction Budgeting
The importance of construction budgeting lies in the fact that it would be hard to plan for expected and unexpected costs without it, but it also has several other benefits.
Better Decision Making
With accurate construction budgeting, you'll be able to make better decisions regarding the flow of your project. What do we mean? Well, for instance, you'll be able to strategize on expenses that can impact the progress of your project because as your project evolves, you'll need to make some changes.
These expenses are usually divided into two categories; hard (70% of the budget) and soft costs (30% of the budget). Hard expenses include physical costs such as materials and labor, and soft ones refer to services, insurance and taxes.
If your construction budget is accurately set, you'll be able to make a better decision on whether a change is acceptable and whether it provides value for your money.
Delivering Projects on Time and on Budget
Did you know that 60% of construction projects are delivered late? Accurate construction budgeting can help you deliver your projects on time as well as on budget and therefore save time and money.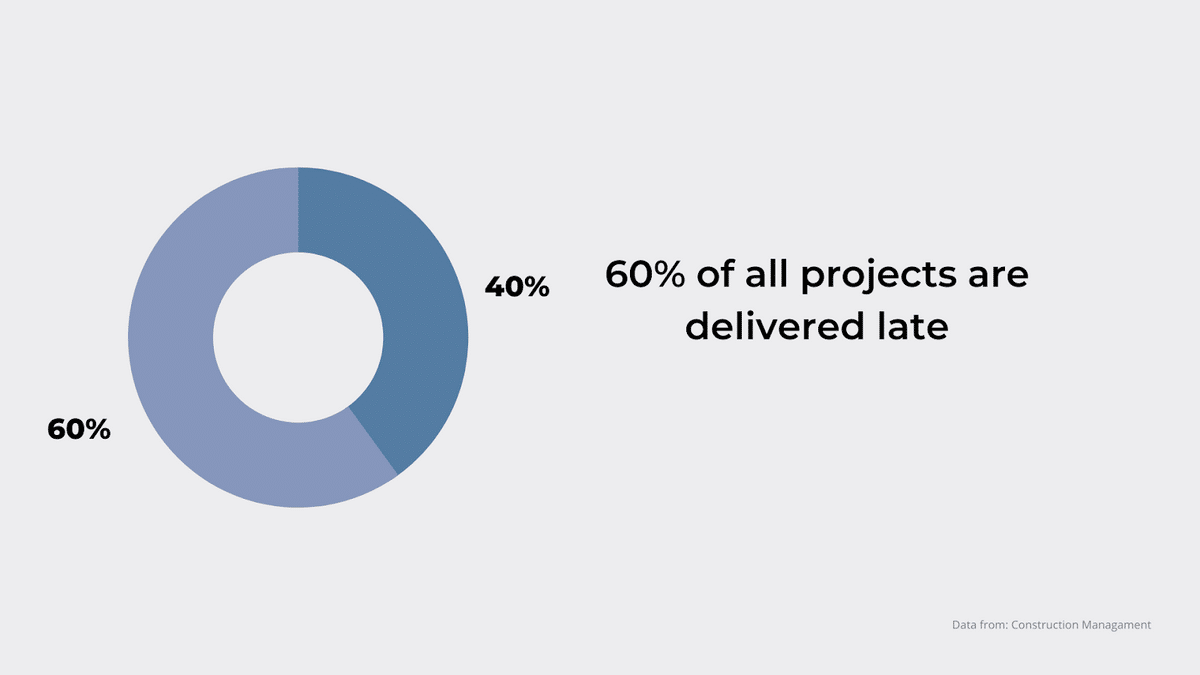 Situations where there's a cost overrun, are usually the construction company's responsibility. To avoid this and keep your projects on track, you should organize budget meetings and regular updates.
For example, Ryan Moss, project director for McCarthy Building, prefers working with the design team and starts providing regular feedback on costs as the plans are drawn.
"It's important to have up-to-date cost estimates, so the building owner will know how the costs are doing compared to their budget."
In this way, everyone involved in the project will stay informed of maximum allocations for their part of the job.
Reducing Deviations From the Plan
However, completing a project on time and on a budget is not enough. After all, the most important goal of construction budgeting is to deliver the project that suits the client's specifications.
Even with the best construction budgeting plan, there will always be unexpected situations when you'll have to deviate from your construction plans. For example, a material shortage might cause a price increase, resulting in an inability to afford the material anymore.
But if you've accounted for these situations in your budget, you should be able to reduce deviations and deliver on what you promised within budget.
Enforcing Pre-planning of the Entire Construction Process
Pre-planning the entire construction project is a crucial step. If you neglect pre-planning, there's a bigger chance that some problems will arise or that something will be left out in the construction process.
A precise budget is a great way to ensure everything from the pre-planning stage is delivered. After all, if you've budgeted in as much detail as possible, there's very little room for improvisation and no reason to cut corners.
With a good budget, you will be able to achieve specific objectives through available funds and also calculate how much capital you will need to complete the project.
What to Include in Your Construction Budgeting Plan
Now that you've learned about the importance of accurate construction budgeting, let's discuss what should be included in your budgeting plan. We've already mentioned hard and soft costs, and we will further elaborate on them in this section, along with some other expenses.
Professional Fees and Services
Every construction project requires a wide range of professional fees and services. These are considered soft costs and the fees for them need to be included in the budget.
Some of the fees typical for the pre-construction phase include:
Architectural and design services
Professional engineering stamps
Accounting, banking, and real estate fees
For example, architectural and design services are essential because detailed and accurate design plans are an indispensable part of estimating the total costs of the project.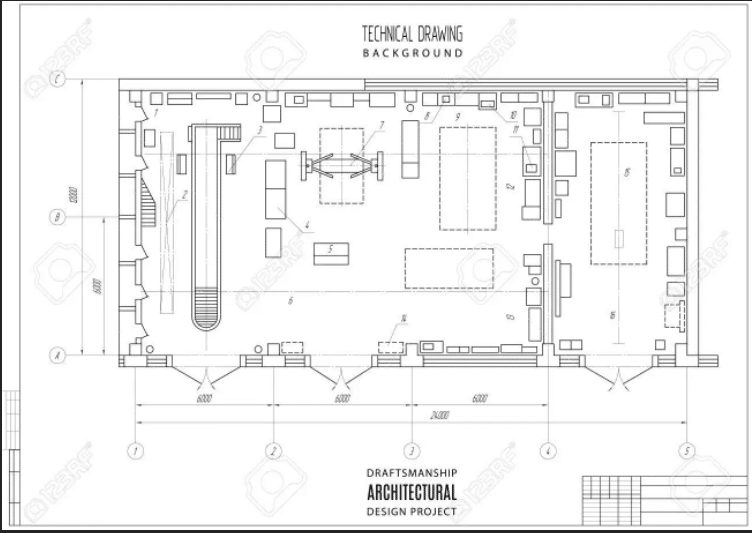 The drawings define the scope of work and save you from doing some severe cost overruns.
Direct Costs
The next thing your construction budgeting plan should incorporate is direct costs. These include labor, materials, equipment, and tools and are considered to be hard costs.
Here's an example of a budget with included direct costs.

This is where good negotiation skills come into play because some of these costs are negotiable, as is the case with materials.
You can get a deal on construction materials if you have a good relationship with your suppliers. For instance, if you're getting multiple materials from one vendor, you can probably negotiate costs based on volume.
You can get a good deal on your materials, but what about labor? Construction labor costs are hard to predict before the project goes underway. According to research, labor costs account for 20 – 40% of the total project's budget.
When calculating labor costs, keep an eye out for hourly wages.
In the table below, you can see the average hourly rates based on data from the Bureau of Labor Statistics.
In addition to those, you'll have to cover payroll expenses, vacation time, and sick leave.
Liability Insurance and Professional Bonds
Regardless of the size, all construction projects are legally required to carry insurance; it's a mandatory cost that falls into the category of soft costs.
Also, depending on the nature of your project, you might need to pay a deposit or bid bond. These are required to provide a guarantee that you will follow through with the project.
Certain projects also require payment and performance bonds, such as government contracts. These bonds are supposed to ensure that all the people involved in the project (subcontractors, tradespeople, and suppliers) will receive payment.
Utilities and Taxes
Typically, construction projects will require electrical installations, gas, water and a sewage system. Of course, these utilities aren't free, so you'll need to include them in your construction budget.
Another thing to consider is taxes. Your project might be subject to local and state taxes, which are determined by the scope and type of your project. The tax expenses will rise in proportion to your construction investments.
We recommend hiring a certified professional accountant to make sure you're properly handling your taxes.
Contingency
A contingency budget refers to the funding set aside for unexpected expenses that might occur once your construction project gets started.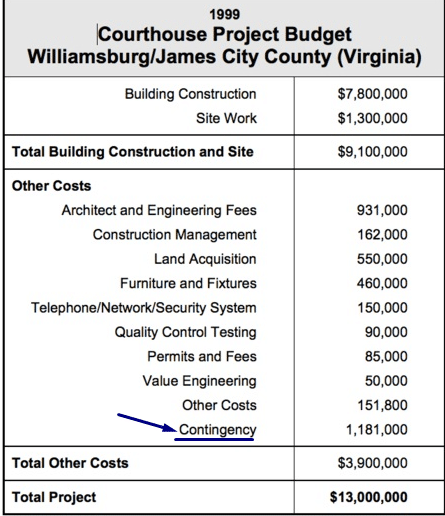 Some of the costs to include in your contingency budget are changes in the scope, design upgrades, material upgrades, accidents, natural hazards outside of human control, and malfunctions and breakdowns of equipment and tools.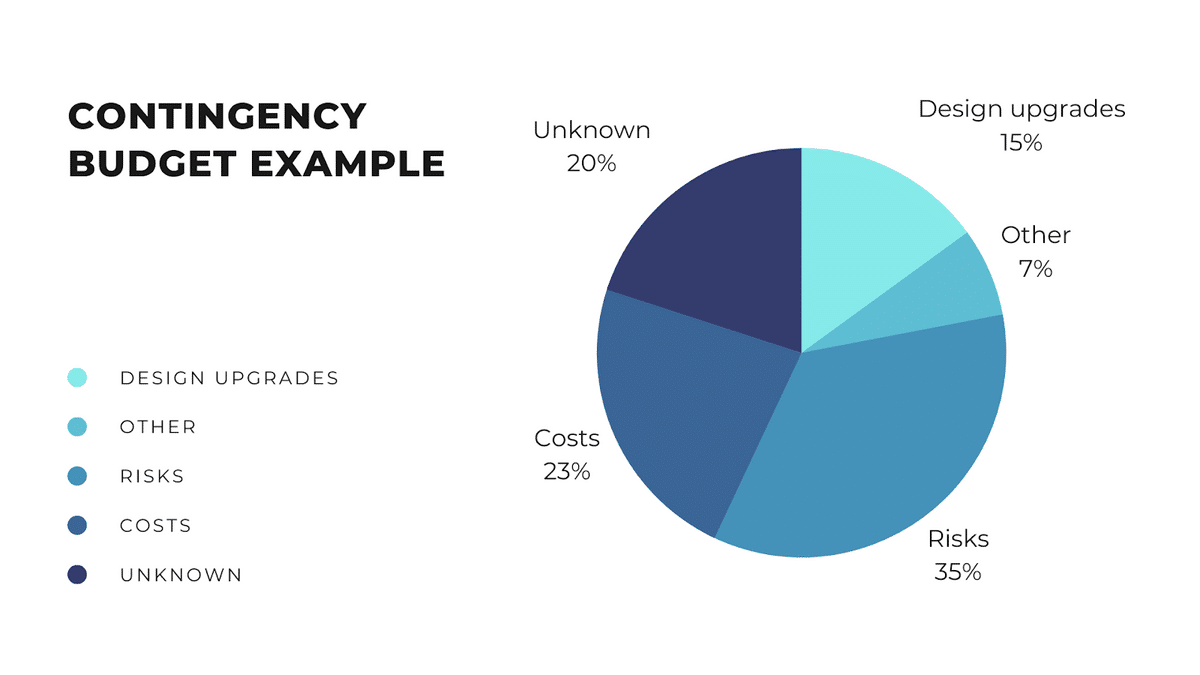 To make sure any extra costs that might come up are covered, usually, construction projects use a rate of 5-10% of the total budget to determine their contingency budget.
How to Create a Construction Budget
In this section, we will explain how you can create your construction budget by dividing the process into four main phases.
Analysis and Discovery
The first step in creating a construction budget is the analysis and discovery phase. Your first task in this phase is to assemble your team. It takes more than one person to create a budget which is why it's important to get the right people on board.
For instance, to ensure that your funding is well-established, assign at least one member of the team to research the overall cost structure of your company.
It might also be a good idea to review data from similar construction projects you did in the past as this will give you a rough idea of the expenses for the new project.
After all, construction projects are expensive so it's important to be prepared to handle overruns without breaking the bank. Research and analyze the goals and requirements you have for this project and assess site conditions and all available documentation.
Finally, don't forget to take any specific safety and regulatory requirements into consideration, as well as any necessary permits.
Design and Development
After researching and analyzing, it's time for you or the architect to choose a final design. The project manager then uses the final designs to create the list of requirements, which includes materials and estimation of costs.
After that, it's time for second opinions; your project manager can consult with other architects or designers on possible modifications to the design.
Once that's completed, it's time to finalize the budget and start seeking bids from potential contractors.
Pre-construction Documentation
Once the budget has been finalized and approved, it's time to take all of the pre-construction documentation into consideration.
Pre-construction documentation should be prepared early in the project so that it can be made available to designers and contractors during the bidding or procurement process.
This documentation can account for various needs and legal requirements for your project and workers such as:
Security: will you be needing on-site guards to prevent theft?
Emergency exit routes
Parking restrictions: if you need to block public parking spaces, you may need to pay a fee to the local authorities
Waste management: how will you dispose of waste and what equipment will you have to rent or buy?
These are just a few examples of provisions that need to be documented and that might need to be budgeted for, so make sure you've allocated the necessary funds in your budget.
Construction and Closeout
The final phase, the actual construction, takes up most of the time. In fact, certain projects can take several years to complete, which is why you should monitor the progress in order to keep it as close to your scheduled costs as possible.
Still, there will always be unexpected emergencies, even if your budgeting plan seems perfect. When they occur, always consult the cost plans for any potential adjustments and keep a detailed change order log to ensure that the changes are tracked and noted.
But changes aren't the only thing you should be tracking during the construction phase. By tracking your deliverables and any materials being used, you will make sure that you don't override the budget.
And don't forget to prepare punch lists, closeout checklists, and warranties.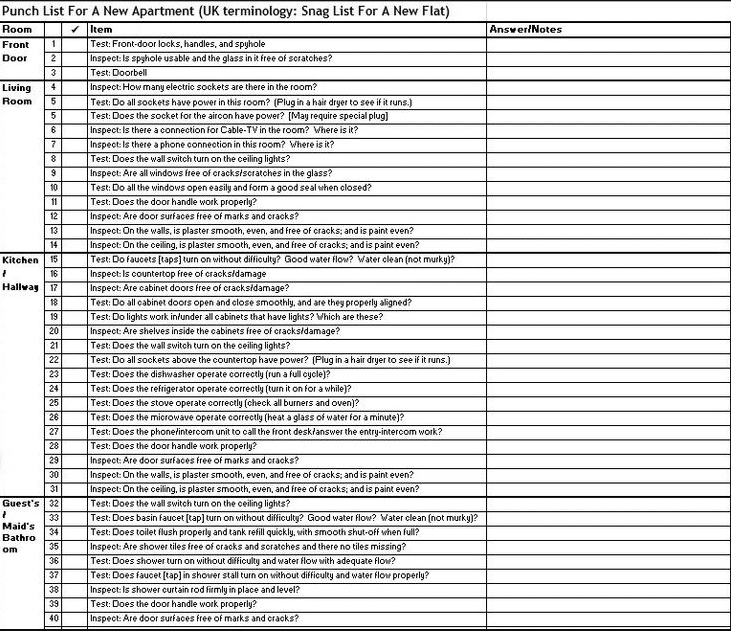 Also, using documentation such as daily reporting sheets, assessment sheets, and progress reports will help you keep everyone informed about the project's progress.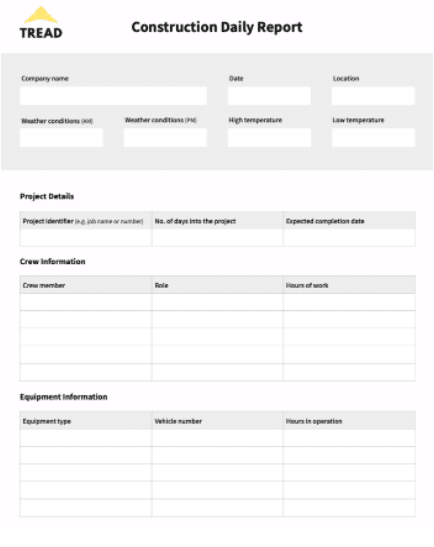 At the end of your project, if you've successfully compiled and followed your budget, you should have a completed construction project that fits the client's specifications with very little discrepancy and overspending.
Conclusion
Construction projects are expensive and creating a budget is not an easy task because it's hard to predict all the extra expenses that happen along the way.
However, without a definite and detailed budgeting plan, your construction project can't be a success; it will crash in the long run.
That is why you should prioritize making better budget plans, and with the help of this guide, your project will be a success in no time.