As a business owner, you're always trying to find ways to save money.
If you find ways to cut down on unnecessary expenses, you can use the extra money for more pressing matters and invest in your company.
However, reducing costs doesn't necessarily mean cutting corners, but improving your current processes. That way, you can keep the high quality of your work and boost profitability at the same time.
What changes can you make today to reduce overhead costs and remain competitive in times of economic downturn?
Here are five different ways construction companies can reduce overhead costs to keep their business running.
Analyze Your Equipment Cost
Are you maximizing the use of your heavy equipment?
Heavy equipment is your biggest investment, so it makes sense that you look into different ways you can use it to its fullest potential.
The first step is to examine whether you have any unused equipment in storage. Hoarding can easily happen if you don't have an efficient equipment management system and you end up buying multiple machines.
In that case, consider renting or leasing some extra equipment to cover maintenance and ownership costs. 
Another solution is to sell your old and unused equipment. Fortunately, you can reach more potential customers nowadays with online auctions.
Many buyers are looking into investing in good used equipment, especially contractors from developing countries.
On the other hand, if you have broken machines you can't afford to repair, don't write them off. Some buyers might be interested in purchasing them for spare parts. That way, you can still garner some revenue from your equipment.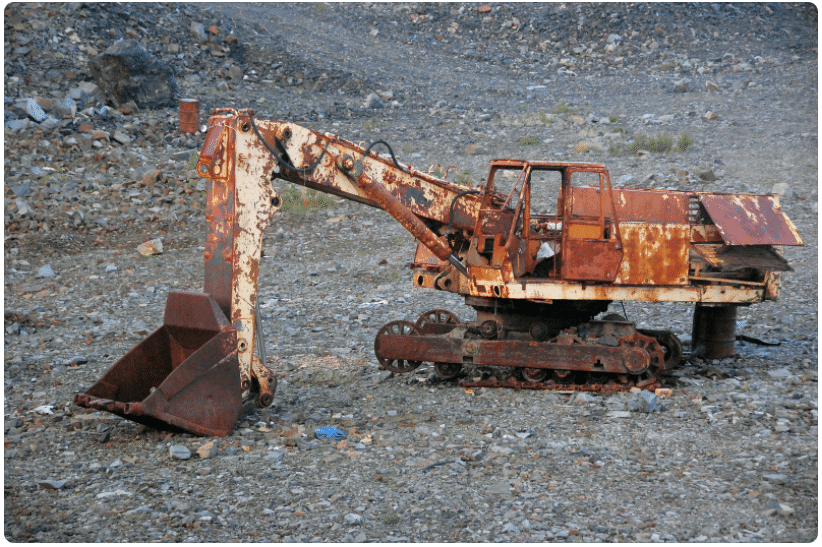 The second step is taking proper care of the equipment you currently use, which is also necessary to reduce your overhead costs. 
This means monitoring your fleet's condition and looking for early signs of damage so you can send it for maintenance.
For example, an unexpected engine failure on a Manitowac crane can cost up to $36 000 to repair.
But if you have a regular preventive maintenance program, you can reduce that amount to $4000-$6000 per year and avoid unnecessary downtime. By eliminating one emergency repair, you'll be saving up to $30 000!
Next, you can further reduce overhead costs by making better decisions when buying new equipment.
Keep in mind that a large portion of your costs is a result of buying fuel. Older machines operating on diesel use up more fuel than new, greener models. So, your savings can be significant when you have a large fleet.
Let's look into two wheel loaders from John Deere. One is a 644K hybrid model, and another is a standard 644K model. Even though the hybrid model costs $20 000 more, it offers more benefits than the standard diesel-powered model.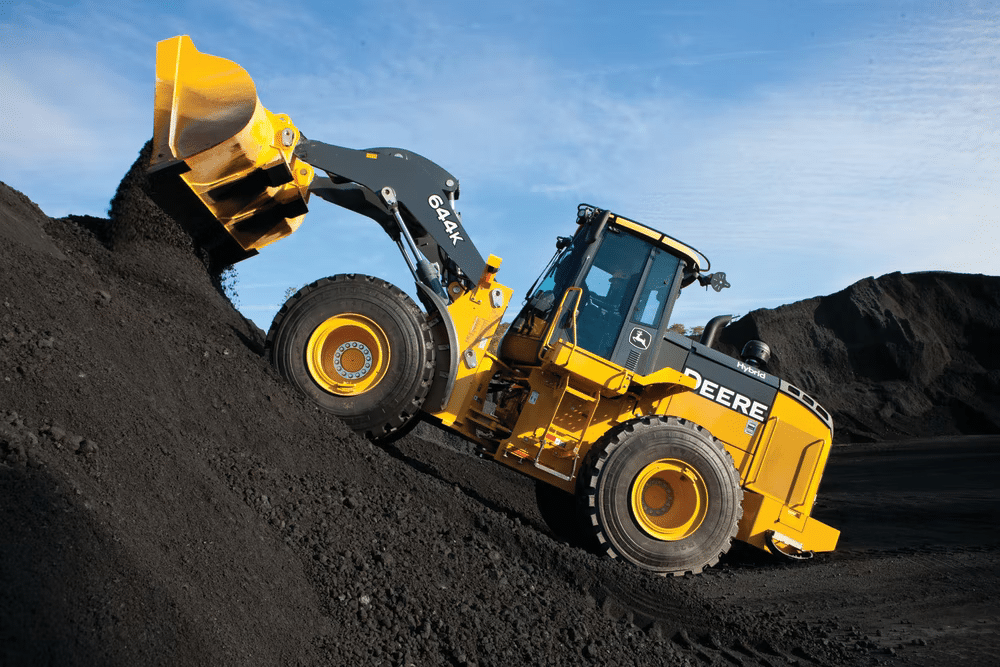 During testing, operators used 25% less fuel with the hybrid model and reduced emissions by 95%. Operators could also do more work with the hybrid model because its hydraulic systems weren't dependent on engine speed. 
The engine also offered the option of using recycled energy to power the machine, further decreasing fuel consumption.
Basically, saving 25% on fuel means having extra thousands of dollars to invest in your business, depending on the size of your fleet.
In the end, you depend on your equipment to complete your construction projects, but you need to ensure that each machine reaches low cost per use and starts making money for your business.
Reduce Administration Expenses
Even though the construction industry has been relying on paperwork for years to handle important business information, this method is not sustainable anymore.
First of all, physical paperwork needs to be continuously managed, stored, and processed to be effective for your business. This means that staff needs to manually file relevant documentation and ensure it's delivered to the right people.
But paperwork often gets misplaced, and staff can spend up to 30-40% of their time looking for documents in filing cabinets.
If you take into account that each file cabinet can hold up to 12 000 documents, it's almost like sending your staff on a quest to find the right document.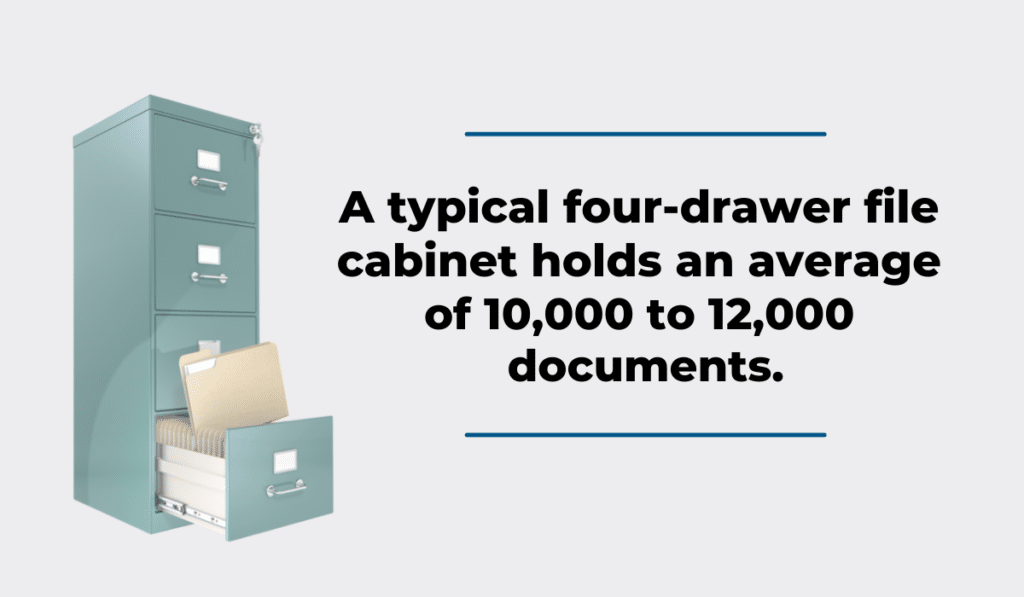 Not to mention the costs that come with renting extra office space (up to $1500 per year) and printing. According to one study, you can spend $27 000 a year on printing documents and blueprints. 
What's worse, a printing machine is yet another appliance you'll need to buy and maintain over a long period, which can cost you additional thousands of dollars.
While paper is cheap, these additional costs quickly add up to your overhead expenses.
So, is there an alternative?
If you want to streamline your administration processes, such as accounting, invoicing, or reporting, then you should consider storing your documents in the cloud.
Your administration staff will be able to access the relevant documents for your workers, clients, and other stakeholders and reduce the number of errors associated with manual data management.
Investing in technology will help you do important administrative tasks faster and more efficiently.
So, not only will you reduce your overhead expenses by switching to cloud-based software, but you'll also increase the accuracy of the information you have in your files. 
It's also worth noting that you'll save on hardware and software maintenance, as well as office space. Since all your documents are stored in the cloud, there is no need for renting multiple rooms where you'll put numerous filing cabinets to collect dust.
Furthermore, some construction companies have even expanded the use of digital solutions to other business processes, such as procurement. For example, the Swedish company Skanska uses a digital platform to handle half of its material procurement.
As you can see, going digital is the best way to make your administrative processes more efficient and reduce your overhead costs.
Renegotiate Supplier Terms
The construction industry is experiencing difficulties with sourcing materials.
You probably know that the prices of key materials such as lumber, steel, bricks, and cement have been on the rise. In just one year (from 2020 to 2021), steel became 66% more expensive, while overall material prices increased by 12%.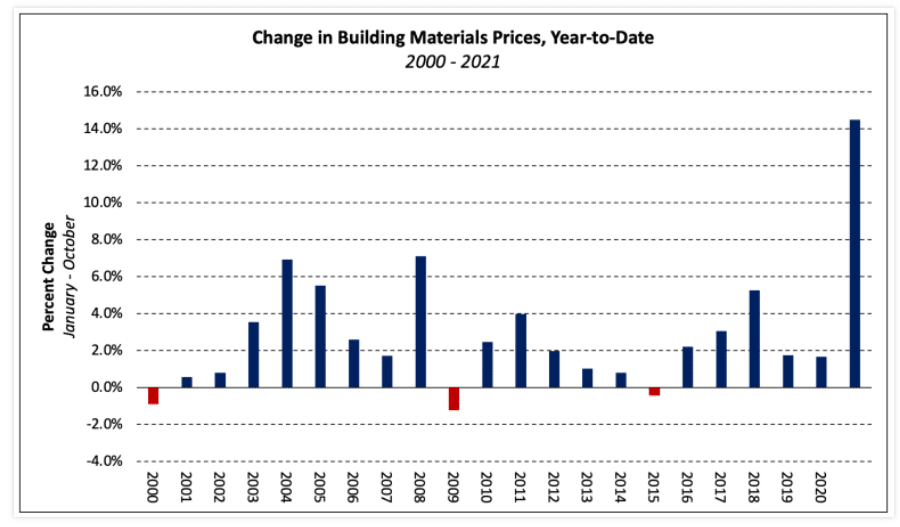 While the rising prices and shortages continue to plague the construction industry, you can do your best to mitigate their effect by strengthening your relationship with your suppliers. 
Being able to rely on a few key suppliers will help you survive these troubled times and even get better deals.
Troy Dally, Chief Procurement Officer at 84 Lumber, says that the main ingredient in creating successful relationships with vendors is establishing trust. 
In construction, this means paying your invoices on time and working with the same vendor for several years.
Also, having honest and transparent conversations is a strategic way to establish partnerships.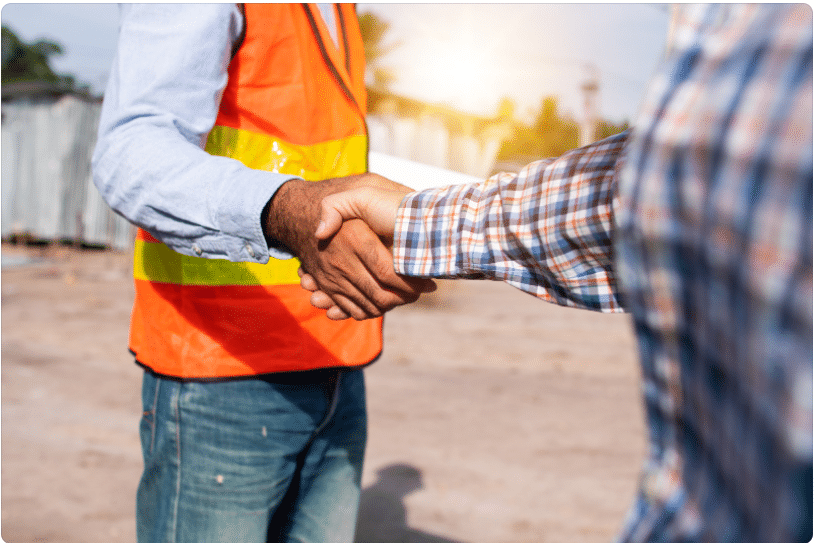 Once you improve your relationship with suppliers, you can renegotiate your contract and ask for discounts.
For example, Mike Gervais, former president of Prime Construction from Burlington, VT, says that smaller suppliers are willing to give a 2-3% discount if you pay cash.
You can also get a discount for early payment, which Gervais took as often as he could. He typically got a 2% cut back for early payment for lumber.
Following that, having a long-term contract will position you to better negotiate new terms and deals rather than working on a per-project basis.
Basically, you're proving yourself to be a loyal customer who will bring the supplier repeat business, which they'll appreciate.
Mark Woolley, CEO of Buildtec Solutions, says that some suppliers are willing to give smaller but loyal companies the same competitive prices they offer to their larger customers who purchase materials in bulk, significantly reducing their overhead costs.
Even as a small builder, it doesn't hurt to ask about volume price reduction if you have a strong relationship with a supplier. 
Another benefit of having a good business relationship with suppliers is you'll be informed about future shortages or price increases on time.
This can impact both parties, so knowing what to expect can help you plan ahead and adjust your budget. 
It all boils down to connecting with your suppliers so you're able to renegotiate terms and land discounts for sourcing materials, allowing you to save money.
Upskill Key Employees
In a recent quarterly report from the Commercial Construction Index, there were two key findings regarding the workforce in construction.
The first one is that 91% of contractors have a high difficulty finding skilled workers. The other is that many contractors (74%) are asking their workers to do more work due to a labor shortage.
In a nutshell, contractors are attempting to do more with fewer resources.
You can adopt the same approach to reduce your overhead costs. Instead of lamenting workforce shortages, try upskilling current key employees.
Identify workers that can serve in multiple roles or train them so they're qualified for various construction jobs. 
This means that instead of trying to attract top talent in an increasingly competitive market, you should create it for your business.
Jarrad Whissell, president of Whissell Contracting Ltd in Alberta, Canada, recently developed an in-house institute for training his employees.
He says that this approach resulted in more productive workers and provided a competitive advantage over other construction companies. 
Upskilling workers also ties into your spending on salaries, because paying one employee who can do more work is cheaper than hiring a new person only for a specific task.
Hiring versatile individuals can also help you reduce downtime and increase productivity. 
But don't focus just on physical skills when offering training. Modern construction workers need to be knowledgeable about soft skills as well. This includes safety, teamwork, and communication.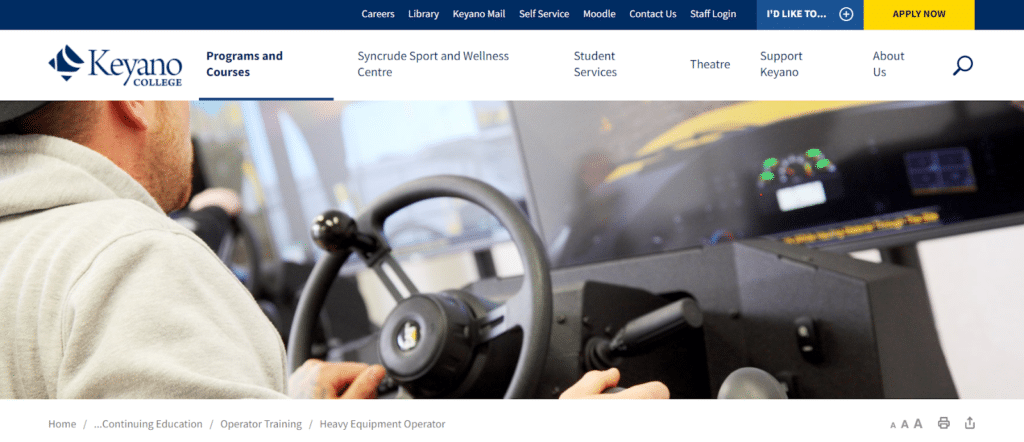 So, for example, if your employees finish a heavy equipment operator course at Keyano College, they'll be able to handle different types of machinery such as: 
Excavators
Motor graders
Dozers
Wheel loaders
Off-highway trucks
In addition, they'll learn about conducting inspections safely and efficiently, working in a team, and completing industry-standard paperwork.
By upskilling your employees, you benefit everyone. Workers acquire the knowledge and skills to do different construction tasks, and you reduce a portion of your overhead costs.
Outsource Non-key Positions
Another way to cut down your overhead costs also concerns your employees. Carefully consider the roles where you're employing people full-time and think whether they could be outsourced.
Increased labor costs are inevitable if you want to grow your business, but that should only affect your essential full-time employed staff like field workers. 
For people you need on a project-by-project basis or on specific occasions, you can reduce labor costs by hiring agencies and freelancers.
Remember that there are hidden costs associated with full-time employment.
Apart from a regular salary, you also need to provide benefits such as health insurance, 401k matches, workers' compensation, and vacation days. You don't have to pay these extra costs when you outsource employees.
In fact, with outsourcing, you're only paying for core services you need and do not waste more money on unproductive employee time between projects.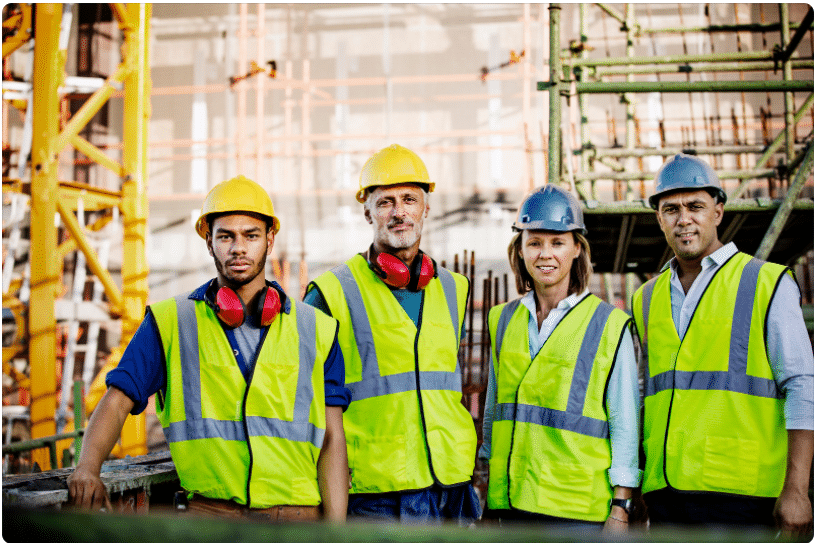 So, which tasks and roles can you outsource?
Here's a short but not exhaustive list to help you start reducing non-essential positions in your company:
Tax accounting
Legal services
Marketing
IT maintenance
Audit preparation
Lien waiver tracking
Claims accounting
Payroll services
While crucial, these roles are not necessarily needed during every working day all year round. So you're better off paying a fee when you need these services rather than paying in-house employees.
For example, the tool manufacturer Hilti outsourced procurement processes and now has an external procurement management team that looks through catalogs and online shops to find the best prices for the company. 
With outsourcing, you'll solve two problems at once, allowing you to finish specific tasks and responsibilities and reduce your overhead costs.
Conclusion
As construction companies face more uncertainty in the upcoming months, it's important to lower your overhead costs. You need to be prepared for the worst, and controlling your expenses is crucial.
So, take some of our advice to build yourself a more profitable future. You can start with looking into your equipment costs, training employees, or outsourcing non-essential services.
Remember that introducing more efficient practices and methods to manage your overhead costs will help you not just survive in volatile periods but make you grow and succeed.