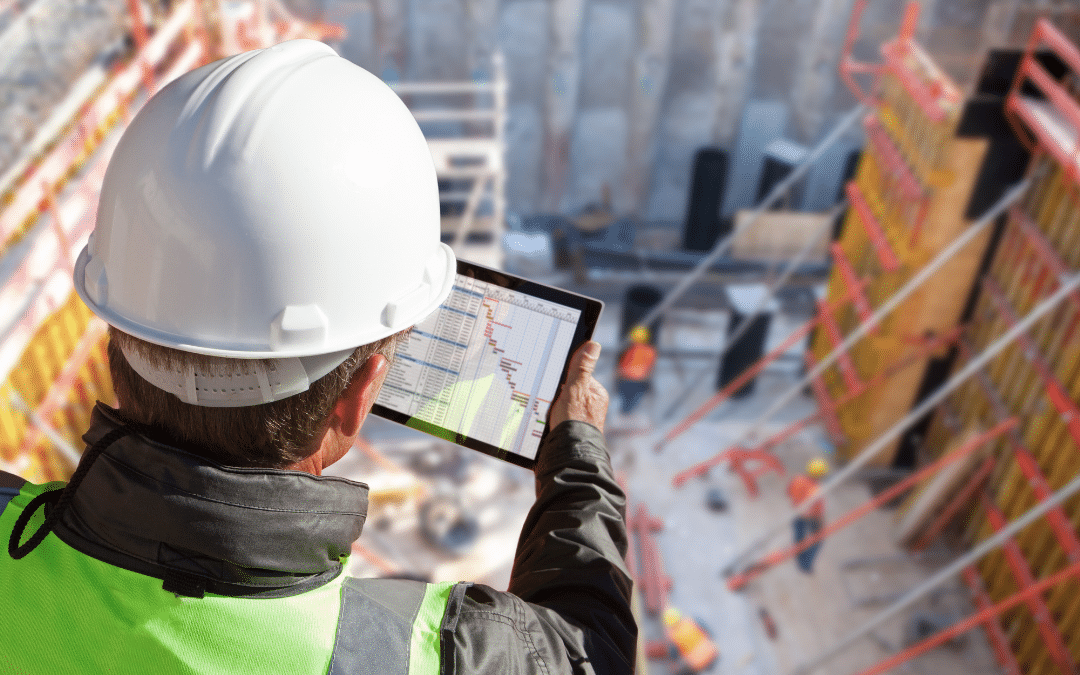 We show you how to avoid construction rework, reduce costs and save money. We go through five ways to reduce the risk of rework.
We show you how to avoid construction rework, reduce costs and save money. We go through five ways to reduce the risk of rework.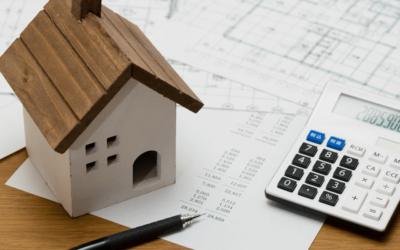 We explain why accurate construction cost estimations in construction projects are important and what to consider while preparing a bid.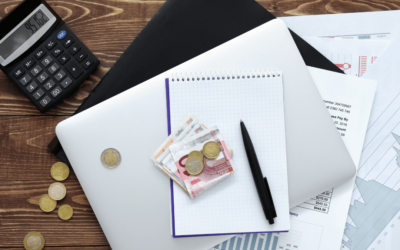 In this article you'll find out how to easily improve your construction cash flow and avoid negative cash flow.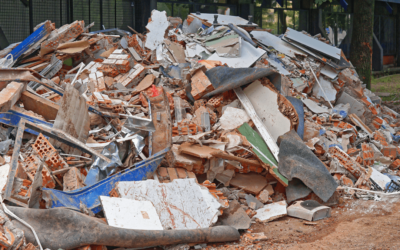 Governments worldwide are trying to tackle the problem of waste, and they found the main culprit in the construction industry. But that's not without a valid reason. Just in the EU, construction demolition and waste account for 35% of all generated waste. This means that more than 450 million tonnes of bricks, concrete, plastics, and even asbestos end up in landfills, polluting the...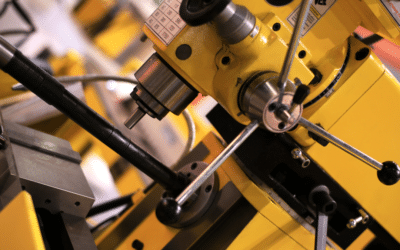 Industrial equipment labels are very diverse and serve a variety of purposes. So, when choosing the right one, it might be hard to make a decision with so many options and factors to consider. We'll take you through the process of how to choose proper industrial labels for your equipment right now. Define Your Requirements First The first thing is to define what your requirements are. In other...
In this article, we'll take a closer look at the five benefits of construction resource management you should know about.
We will explain how construction technology is making construction safer for construction workers and everyone involved.
This article will show you the five most common challenges in construction for project managers and suggest practical solutions for them.
This guide is a quick overview of the most common change orders in construction. It will help you understand what change order is.
This article explains what cost reporting in construction is and how it can be used to support project planning and risk analysis.
We cover the essentials of construction management: what it is, construction management phases, and commonly used tools.
This article will help you understand lean construction principles and how you can use them to reduce operating costs in construction.
We've covered five great renting construction equipment tips to help you find a reliable renting company that meets your needs.
We give you six tips on how to handle construction cost overruns and save your budget so that you can manage your future expenses.
You learn 14 important construction manager habits that will make a positive impact on your projects and career.
We teach you about the importance of budgeting in construction since the budget guides the project from the beginning to the closeout.
This article discusses some simple construction overtime tips to manage your projects.
Through this article you will find out why companies love renting construction equipment. It's not just about the equipment itself, but also about the benefits of working with the best equipment rental companies.
This guide will teach you how to how to make a construction schedule from scratch. By following these steps, you'll be able to get the job done in a timely manner and avoid costly delays and wreaking havoc.
In this article you'll find out how to easily improve your construction cash flow and avoid negative cash flow.
We teach you best construction time management practices that will help you save time and increase productivity for your company.
We give you 5 amazing tips for construction document management that will help you improve your company's efficiency and save time and money.
We give you an overview and simple guide to make a construction plan. This guide provides a breakdown of the tasks that need to be completed before the project begins.
We show you how to read construction plans like a pro in five steps that are easy to understand.
We show you 6 major benefits of the pre-construction planning process that will teach you how important planning process really is for construction companies.
Learn which 11 construction project management software features you should look for.
This guide will help you learn what a construction daily report is, how it can be used, and how to create the perfect one for your project.
We teach you how to stay on budget while conducting construction projects using five tips for better cost control in construction.
The construction industry is notorious for its slow implementation of new technology. As a result, any small improvement seems like a giant leap forward. But as new trends and technologies emerge, construction companies will no longer have a choice in whether to...
According to the EPA, 75% of American waste is recyclable. However, only 30% of that waste ends up recycled. This includes construction waste, which is a significant threat to the environment and human health and therefore needs to be managed properly. Unfortunately,...
Labor shortages are no secret in the construction industry. In fact, those who don't experience this type of shortage are extremely lucky since almost 62% of contractors can't find skilled workers. When you also factor in the recent data about the US...
The job of a construction manager comes with many responsibilities, which require different skill sets. Since a good construction manager needs to be a leader and a great communicator, facilitator and problem-solver, they have to master many skills while staying on...
Construction work is notorious for being one of the most dangerous occupations in the world. Not only is it physically hazardous, its outdoor nature, constant use of dangerous machinery, and flow of deliveries mean that the working environment is constantly in flux,...
Construction material handling can be quite stressful and even dangerous for construction workers. They have to deliver, move and control thousands of pounds of construction materials for construction projects to go according to budget and schedule. So, if you don't...
Drones are no longer an abstract futuristic dream; nowadays, they are used in most industries, and construction is no exception. In fact, according to data from a few years ago, the construction industry boasts a drone usage growth rate of 239%, which is higher than...
Construction projects are complex by nature. That complexity brings diverse risks, some of which are common to all projects, while others may be specific to only one. Those risks, either alone or in conjunction with others, can literally make or break any construction...
Governments worldwide are trying to tackle the problem of waste, and they found the main culprit in the construction industry. But that's not without a valid reason. Just in the EU, construction demolition and waste account for 35% of all generated waste. This...
Every construction project is comprised of numerous elements that you need to manage if you want to deliver a quality and timely product. One such essential element is creating a construction management plan. For inexperienced people, this might seem like a...
Planning and delivering a successful construction project wouldn't be possible without developing and following a thorough budget. However, a construction budget is often difficult to devise due to unforeseen expenses, and even the best project managers struggle with...
Warehouse labeling is vital to maintaining strong control over inventory and assets. By taking the time to label each item, you will increase efficiency and create a calmer workspace for your team. Not only does successful labeling allow your workforce to...
Industrial equipment labels are very diverse and serve a variety of purposes. So, when choosing the right one, it might be hard to make a decision with so many options and factors to consider. We'll take you through the process of how to choose proper industrial...
Thanks to construction inventory management, construction companies, and suppliers are able to keep track of materials, equipment, workforce, etc. This is especially useful if your company manages multiple projects since, in that case, things can get a little more...
Labels, big and small, are a common sight at any warehouse. If your business is expanding to a new warehouse or upgrading the existing one, you should re-examine your warehouse labeling practices. Why? Because a good warehouse labeling system provides many benefits....
Did you know that the construction industry creates more waste than most industries? In fact, according to statistics, one-third of the world's overall waste comes from the construction industry. Unfortunately, the majority of that waste ends up in landfills and...
Let's start with some stats. The global construction management software market was valued at $1.4 billion in 2020, and it's expected to grow by 8.2% annually. Why is this important? This growth points to several important factors. First, there is more...
If you're reading this article, you're probably aware that asset mismanagement can have dire consequences for your company. Misplaced equipment, maintenance issues, unreliable asset data, and other problems can have long-lasting effects. Namely, your company's profits...
Looking for reasons why your business should use asset labels? You came to the right place. We will go through the main reasons why asset tagging is a must-have solution for businesses across many industries, regardless of size. Let's start. Automated Inventory...
Construction equipment is one of the most expensive investments for any construction company. So, you're probably aware that better equipment management is necessary to get maximum ROI on these assets. With the right information and data, any equipment manager can...
Fixed assets include everything the company owns and uses to generate income, ranging from real estate and machinery to intellectual property. As such assets aren't expected to be sold or otherwise consumed within a year, they serve as an indicator of the company's...
Whether you own or work for a small, mid-sized or large construction business, there are some things you should always consider when buying new power tools. In this article, we've singled out eight of the most important ones, so keep reading to ensure you're buying...
When you think about it, tires are the only thing that's keeping your truck on the road from point A to point B. So, it makes sense to invest more time to properly inspect and care for them to ensure safety and top performance. Otherwise, you could seriously damage...
Heavy equipment refers to sturdy machines and vehicles designed to handle demanding construction tasks. They're used every day to power the construction industry and finish construction projects on time and within budget. Whatever you need, you'll probably find a...
What are the equipment management challenges businesses often face? And, more specifically, what can a company do to overcome them? Read on to find out more about the five most common challenges and how they can be addressed. Managing Equipment Manually Companies that...
With 69% of Americans and roughly 2 billion people worldwide shopping online, the range of power tools you can purchase on the internet has never been more diverse. If you're a small contractor or if you're simply looking to buy quality power tools at the right...
As business processes become more complex by the day, so does proper equipment inventory management. However, if you lack the means to track your equipment in real-time (or close to it), that can be a really daunting task. On the other hand, neglecting inventory...
This article is a quick look at some of the most popular GPS tool trackers available. If you're looking for a GPS tracker that can help you locate your tools, check out some of these.
Marking your tools can go a long way to deter thieves, and to recover stolen tools. we bring you seven ways you can mark your tools and protect them.
The construction business is dependent on quality tools that enable your team members to do their best work. Keeping your tool collection operable, safe, and always available is paramount, and starts with proper care and adequate storage conditions. Nevertheless,...
A misplaced power tool is as good as lost. It might take time and a bit of work to set up a strong system for power tool storage, but it's well worth it to protect your investment. Once your plan is in place, you and your team can locate your equipment much faster....
Do you often struggle with finding the tool you need in a messy toolbox? Do you have to move a pile of screws, bolts, and other bits just to find the right socket or a screwdriver? But what if you could turn your jumbled mess into a more organized and efficient...
Theft has long been a problem in the construction industry. One that's recently been aggravated by supply chain disruptions, rising prices, and other emerging global issues. Naturally, this puts the spotlight on construction site security, which can be both complex...
Power tools are a common sight in any construction work zone. Unfortunately, injuries and fatalities caused by improper use of such tools are also common. Falling objects, electrical shocks, burns, or punctures are just some of the hazards you can expect when...
Whether big or small, corded or cordless, power tools need to be stored correctly to avoid injuries and keep tool maintenance and turnover costs low. Knowing what the best practices for storing power tools are can be a real life and cost saver. So, without further...
Power tools are an important part of your construction arsenal, which is why you want to keep them in top condition. Some of them tend to be quite expensive, and that is all the more reason to provide them with proper care and maintenance. However, power tools get...
So, you're looking for some good reasons to invest in quality software to manage construction materials? Whether you're handling your company's material inventory on stock or the materials used on multiple construction sites, software brings a ton of benefits. Here...
Construction material recycling is an increasingly popular alternative to hauling debris to landfills. Even projects that don't involve demolition usually result in at least some refuse, even if it's just the protective covering for raw materials. With more and more...
How can your company achieve effective construction material management? What strategies can be used to streamline materials management, both on the macro (the entire organization) and micro (specific construction project) levels? How can one or more of the strategies...
There are numerous reasons why construction companies want to reduce their waste on job sites. Some want to be more sustainable, some want to save money, and others want to comply with new environmental laws and regulations. What's important is knowing that reducing...
Construction industry veterans will remember a time when all you needed for a successful construction business was heavy equipment, tools, and labor. But nowadays, to remain competitive and agile, construction companies need to invest in technology. Among other types...
It's simple. Construction materials cost money. Construction material management saves it. Especially now. Just consider the galloping prices of building materials in the U.S. and the U.K., where they've gone up almost 20% and 21.5%, respectively, in 2021...
Procuring and monitoring construction materials constitute a fundamental part of a construction project budget. Therefore, companies need proper methods and strategies to deliver quality projects within budget. But while people mainly associate construction material...
We all know how dangerous construction sites can be. It's important to diligently follow safety protocols and maintain your equipment and machinery there. However, unfortunately, safety often gets neglected, which can lead to horrible accidents and severe injuries,...
Choosing the right supplier for your construction business can mean the difference between finishing your project on time for a happy customer, and suffering a complete work stoppage as furious clients threaten to stop payment. Especially in times of supply shortages...
The construction industry is often labeled as one of the greatest modern-day polluters. Moreover, some building materials, like concrete, are so widely used that the adverse effects they have on the environment cannot be overstated. As the awareness of this issue...
The desire to innovate is in our nature as humans. We want better solutions to existing problems, so it's no wonder a wave of innovative construction materials is sweeping the industry. Whether finding more eco-friendly alternatives to existing materials or finding...
Handling and storing materials might seem easy, but it's a process riddled with obstacles. You'll have to move, transport, and control heavy and sensitive materials, so it's important you do it safely and efficiently. Moreover, different materials need to be kept in...
With so many kinds of barcodes everywhere around us, and even more applications for them, deciding which type best fits your needs can be challenging. If you want to sell products in retail or online, track your inventory or assets, or utilize barcodes in other ways...
Builders and contractors don't tend to view themselves as salesmen; they focus on construction as their primary area of expertise. However, whether you like it or not, making a sale is an essential part of the construction industry and can't be ignored. Even if you...
Fixed assets like real estate, machinery, or vehicles owned by the company are crucial for determining the financial health and long-term viability of a business, so it is important to monitor and care for them properly. This article will provide you with some...
The construction industry uses a wide range of materials for different projects. Generally, we can sort building materials into two categories: natural and synthetic. Materials like stone and wood are natural, while steel, concrete, or plastics are synthetic (or...
Asset management has existed for a long time. Ever since humans started creating and collecting tools and equipment, they had some kind of system to keep track of them. Even cavemen had spaces to store their tools and weapons, then counted each spear to determine if...
If you're in the construction industry, you know that heavy machinery is your most valuable investment. You rely on your bulldozers, excavators, forklifts, and front-end loaders and should keep them in top condition.  But this is often easier said than done, and many...
The construction industry has always strived to build better, stronger, and taller buildings. Construction technology has been a great asset in that endeavor. What we now consider staples at construction sites were revolutionary 50 or 100 years ago. For example,...
If you're reading this article, you're probably concerned about the way your company is managing fixed assets. That's understandable since fixed assets are the biggest investment a construction company can make that will serve its business long-term. Monitoring,...
Being a construction worker means you get to be physically active and spend a lot of time outdoors.  On top of that, your job brings something new every day, and you get to see the immediate results of your work. However, according to statistics, it also means you're...
Are you thinking about starting a construction business and looking for profitable ideas you can launch without investing a lot of money? Or are you an entrepreneur ready to make an investment to find your niche in one of the most lucrative industries in the world?...
In construction, good collaboration is essential. It's an industry where projects are notoriously complex, involve numerous people, and require careful coordination. Therefore, everyone has to be on the same page about the work they're undertaking. Collaboration...
In everything we consume, from the clothes we wear to the cars we drive, we strive for quality. It's no different for the construction industry: we all want to live in well-built houses and work in well-built offices. Unfortunately, not all contractors control...
Delays are common in the construction industry; on average, a project can expect at least a 20-month delay, with costs exceeding the planned budget by 80%. Furthermore, the majority of construction projects in the last century experienced budget overruns. ...
It's no secret that repeatedly going over budget will leave you strapped for cash, which isn't ideal when you have a business to run. The more unplanned expenses you have for a project, the less money there is for future projects, payrolls, equipment...
One of the biggest challenges in the construction industry is the proper management of materials.  Material management consists of a whole host of activities, such as planning, purchasing, bill obtainment, tracking, adjusting to project scope changes, storing, and...
Many successful construction companies use specialized construction administration services. One of the most common reasons for hiring an administrator is to ensure the smooth completion of a project, from pre-construction to the end of the construction stage.  But...
If one of your field workers informed you that the machine they were using on a project broke down mid-service, how long would it take to get them a replacement? Take into account that you would first have to check how many of these machines you currently own, whether...
When it comes to construction material management, most companies resort to improvising on a project-by-project basis. But that's a disastrous mistake. Materials take up the most significant portion of a construction project's budget, so it makes sense to seek out...
Conflicts at the construction site are no news to anyone in the business. After all, it's a workplace like any other, with many people working on the same project. Despite their shared goal, differences in opinions may arise. What do you do in such a...
Asset management is a challenge for many construction companies, mainly because construction isn't exactly data-driven. To manage equipment properly, you have to rely on data and find a way to gather it in real time. We will do a quick dive into the six main...
If you manage a fleet of vehicles and heavy equipment, you need to know where everything is and what it's doing at all times. You can achieve that and a lot more if you start relying on GPS tracking.  We're talking about a set of tools that will help you track and...
Winter is here, the coldest part of the year. You are probably freezing, but did you know that your equipment is, too? Not winterizing your machinery can have some severe consequences, which is why it's so important to prevent lasting damage by preparing your...
Like many other industries, the construction industry is suffering a staffing shortage. Therefore, in the stress of ensuring that projects are properly staffed, it's tempting to hire just about anyone who applies, and neglect to focus on the skills of your...
When you rent out a piece of equipment for a construction project, you count on that machine to do its job. What would you do if it malfunctioned in the middle of service, causing delays and monetary losses for your company? Chances are that you wouldn't be too...
As a business owner, you're always trying to find ways to save money. If you find ways to cut down on unnecessary expenses, you can use the extra money for more pressing matters and invest in your company. However, reducing costs doesn't necessarily mean cutting...
In the construction business, heavy equipment is a company's most prized possession. Because of this, it has to be handled with care. If something goes wrong, you'll have to conduct costly maintenance, or even worse—suffer downtime. However, there is one...
Remote machine maintenance software is not a passing trend in the construction industry. Recent statistics predict that the entire market will reach $4.47 billion by 2023, with an annual growth of 6.7%. This means that a growing number of construction companies...
Construction is a dangerous line of work where employees are at risk daily. These risks are further accentuated by certain mistakes companies make, like not providing personal protective equipment (PPE) or failing to train them to implement safe working...
Personal protective equipment (PPE) saves lives. Construction companies know this, construction workers know it—we all know it. So, why does the Occupational Safety and Health Administration (OSHA) still find so many PPE-related violations when they conduct site...
Winter is here, the coldest part of the year. During this time, construction sites face a number of hazards, as the wind, snow, and ice can lead to injuries and even fatalities. Is your construction site ready for the freezing temperatures this winter...
If you want to sell some of your heavy equipment, we have good news; the used equipment market is blooming at the moment, thanks to the pandemic. Although the volume of pre-owned machines on the market has decreased, prices have gone up, so, obviously, this is...
Each piece of heavy equipment is a major investment for your company. Not only are these items costly to obtain, but maintaining them, training employees to operate them properly, and safeguarding them also requires significant resources. It makes sense,...
There are several reasons you might want to sell some of your machinery. Maybe you no longer need it, or it needs replacement. Perhaps it's not being used, or you want to buy a better model.  If we look at some statistics, we can see that 92% of the respondents said...
Just because your machinery is heavy and robust, it doesn't mean it will last forever. Construction equipment requires continuous care to function optimally as long as possible. While the average lifespan is different for various heavy machinery and tools, how...
Equipment reliability is crucial in ensuring that your projects are completed on time and without going over budget. However, you might find yourself wondering what that term even means, so let's start by defining it. Essentially, equipment reliability is the...
When heavy construction equipment doesn't serve its purpose anymore, it is usually put in the back of the warehouse. These machines are large, heavy, and cumbersome, so getting rid of them entirely may seem like a daunting task. But storage space is extremely...
Even the simplest construction contract disputes can disrupt an entire project, or force you to do expensive rework after the job was supposed to be done. Therefore, you owe it to your business and your subcontractors to carefully examine your contract and all...
The purpose of construction equipment is to perform complex tasks that cannot be done by manual labor. It enhances the daily operations of a construction business and, as such, represents a primary asset.  That is also why buying heavy equipment is never an easy...
Every piece of equipment you have invested in should serve to keep your company's core operations working smoothly. Everything from the heavy machinery and the power tools on the worksite to computers and copy machines at the office should contribute to that goal.  If...
Here's an undeniable fact: all equipment breaks at some point in time. Some malfunctions require minimal intervention, while in other cases you might have to replace parts of the equipment. And this requires money. As David Auton, senior director of...
Fleet owners are often conflicted about whether heavy equipment tires should be regarded as assets or expenses. While buying a set of high-quality tires can set you back a few thousand dollars, the fact is that tires affect the performance of your vehicles and,...
Digitalization has radically changed how companies do business in the construction industry. It hasn't merely improved their existing processes but managed to influence every part of the company: from the field to the office. With digital technologies,...
With the right tracking system, companies save money, improve productivity or simply streamline their operations, ensuring maximum efficiency. So, it's no surprise the entire Location-based Service (LBS), and Real-Time Location Systems (RTLS) market will amount...
Many business owners come to face an interesting problem in their company's development: work keeps expanding and projects are completed successfully, but the company doesn't seem to grow. How can that be? Well, the root of the problem may be found in how you're...
Construction project management mistakes plague every project, but pre-planning and careful attention to detail help curb them. Since a construction project consists of so many moving parts, and managers have to deal with unpredictable factors as the weather,...
With almost 70% of construction executives making decisions with outdated, incomplete, or inaccurate data, it's clear that data collection practices could do with some polishing. This is especially true when it comes to keeping track of fixed assets. Fixed assets...
All businesses' primary concern is profit. But did you know that asset tracking can help you generate it? Tracking allows you to answer one of the core concerns of profitability: what value do your assets provide your company? First of all, using comprehensive...
Moving heavy equipment can be challenging, especially logistically. However, sometimes moving equipment is an indispensable part of your daily operations, and all you can do is put in the effort to conduct the transport safely and effectively. Accidents can...
When you start in the construction business, you have one goal in mind: profit. But there are many obstacles to success: stiff competition, labor shortages, frequent change orders, supply chain delays, etc. If businesses don't garner enough revenue, they can't...
Good construction companies always find ways to optimize processes to deliver projects without sacrificing quality. But as anyone knows, this is not something that can happen overnight.  Only with continuous improvement can you ensure efficiency in construction...
Everyone knows that good construction project management is essential for successfully completing a construction project. Every project type, be it commercial, residential, or industrial, has to be overseen from the beginning to the end. Construction project...
Even though 35% of the world's population owns a smartphone, including 77% of Americans, people are still wary of the digital culture, particularly in construction.  However, if you decide to turn to digital solutions for communication and record-keeping, you will...
Construction projects are complex matters, and their success hinges on proper management. This, in turn, requires special skill and knowledge. Therefore, you need to hire competent project managers to navigate this dynamic process. It will be their job to coordinate...
When you organize heavy equipment towing, you have to account for loading, unloading, and safety measures that go into transporting heavy machinery from site to site. This is not something you should take lightly or neglect because you're in a hurry. Handling...
Most construction companies don't excel at every aspect of the construction process. Instead, they're great at some tasks and less skilled at others. In the construction industry, you don't necessarily have to be a jack of all trades. When their teams lack expertise...
Many construction projects require working at heights, so taking them on means you'll probably need good lifting equipment. Luckily, there's plenty of choices! Most lifting equipment consists of a platform connected to an extension arm and mounted on a...
Even though it can be quite costly, regularly servicing your machinery is vital for keeping your equipment and business running. Failing to perform regular maintenance will eventually lead to substantial monetary losses and project delays. So, construction companies...
Let's start with some good news, shall we? According to a recent report by Commercial Construction Index, almost 37% of contractors expect revenue to increase in the coming year, and 24% of them expect their profit margins to rise as well. These numbers...
Asset tracking can yield a lot of data, but these findings are only truly valuable when decision-makers understand what to measure and know how to properly apply the information they've extracted.  The different goals and needs of each company will dictate which...
Most of us are familiar with GPS (Global Positioning System) in our cars or smartphones. But this technology has a much wider use which is especially evident in the construction industry. It is used for everything, from tracking vehicles and equipment to...
Not everyone can be a construction project manager. This is a role that requires a lot of responsibility, patience, and organization. Job duties are different from company to company, but generally, the project manager needs to supervise an entire project from...
The future of construction safety is here. We list a few types of wearable technology in construction that make construction work much safer and more efficient.
Effective construction delegating involves more than assigning tasks to someone else. This article explains why delegation matters and how to do it right.
Every construction project must come to an end. So, what happens next? You need to take final steps to ensure everything is complete and that you can safely hand over the project to the owner. This is where construction project closeout comes in. The...
Working in the construction industry can sometimes be a double-edged sword. On the one hand, you're working in the biggest industry in the world. Some newest reports predict that the global construction industry will grow to $10.5 trillion by 2023. This growth...
Every good contractor knows the value of heavy equipment. It's irreplaceable for efficiency on the construction site and delivering projects on time. So, to get your hands on quality equipment, you have two choices: buy or rent. While buying new machinery might...
IT equipment is considered some of the most critical assets of many organizations, including schools and educational institutions.  Teachers all around the globe use different IT tools to improve their students' learning experience, especially during long-distance...
IoT in construction solves many challenges the industry is facing. This article explains how IoT can make your construction business more efficient and profitable.
Schools have been heavily investing to transform their learning environments for years. This practice was crucial during the pandemic lockdowns when most schools were closed and shifted towards online classes. Consequently, students were provided with portable...
As small business owners or independent workers, contractors and construction professionals are usually used to "going it alone." That means the tremendous stress and responsibility associated with managing a construction project or finding work in the industry...
Construction technology is rapidly advancing. We provide you with an overview of the top construction technology trends.
In this article, you'll find an overview of concreting tools and equipment to efficiently tackle concreting tasks on your construction site.
As the construction industry evolves, bidding becomes more complex. Apply these ten construction bidding tips to win more projects.
We're here to guide you through six essential elements of the general construction planning process to help you avoid delays and unnecessary expenses.
When working underground, you need the best mining equipment to handle challenging environments and complete the job efficiently. We've covered common types of industrial mining machinery and how to manage it for maximum efficiency.
To help you navigate the trends in construction technology, we look at examples of IoT improving construction safety and how to implement IoT in your business.
These are exciting times for the construction industry. Last year, it was valued at $1.36 trillion in the US alone, mainly due to increased spending on private and nonresidential buildings. But there's more. Experts predict that the worldwide population will hit...
If you've been wondering what IoT can do for your business, read this article to learn about the greatest construction IoT benefits, applications, and purposes.
We're covering the characteristics, main benefits, and applications of metal asset tags, as well as how to use them with your equipment.
As with every construction site task, your workers need their essential welding equipment to complete it efficiently. This article cover PPE welding gear, supporting equipment, and different types of welders you might use for your welding needs.
Using heavy equipment rental software helps you become more productive and efficient. Here are the top 6 benefits of using rental software in your business.
This article lists four common materials used for tags and explains the benefits and downsides of different label types to make your decision easier.
We're outlining the most important things to consider when cleaning your heavy equipment to keep it in pristine condition and serve you for a longer time.
Heavy equipment is often used in harsh conditions and can malfunction if not taken care of properly. Here are some heavy equipment care tips to keep your machines running and functional for longer.
Are you still keeping track of all of your company belongings manually? Here are seven reasons to automate asset tracking and let technology do it for you.
Being in the construction business is expensive as you have to invest in your tools and equipment out of pocket to get the job done. This article will help you understand the four things you can do to secure your tools and make it harder for thieves to get them. That way, you'll minimize and practically eliminate tool theft at your construction site.
If you're starting out as a general contractor, this article will provide you with six helpful tips to efficiently manage your legal matters, team, and equipment.
In addition to being mandatory in many areas, obtaining a contractor license might grow your business, expand your construction capabilities, and boost client confidence. However, to gain your license most expediently, it's important to first become familiar...
Managing a small contractor business means you have many responsibilities to juggle. Try these six tips to maximize your efficiency and keep growing your business.
Heavy equipment replacement parts can significantly prolong the lifespan of your machines. Here's what parts you should pay attention to and what to consider when sourcing replacement parts.
If your renter or buyer is on the other side of the world, you'll have to find a way to ship the equipment to them. The most popular and cost-effective way to do this with heavy equipment is to import the machinery using nautical vessels. However, many containers get...
Construction professionals spend so much time on worksites that it's easy to feel complacent in them. However, ignoring basic safety precautions can quickly lead to catastrophic injury or expensive, time-consuming delays. In fact, on average, two construction...
However, how you manage those issues to get the project back on track will determine your overall success. If you fail to respond to minor issues immediately, the problems can snowball, jeopardizing the entire project. To put you one step ahead, we've looked into...
To succeed in this competitive industry, you need to make smart decisions and create strong foundations to grow your business more sustainably. Here are five contractor business tips you need to implement in your business strategy for long-term success.
Here's what you need to know about construction equipment attachments to make more informed purchasing decisions and get the most out of your machines.
Although the construction industry is considered one of the slowest to adopt emerging technologies, records show that cloud implementation is on the rise in the construction sector. Here are all the benefits you can reap from this technology.
Buying an excavator can be a nerve-wracking experience. First of all, excavators are one of the essential types of heavy equipment in construction. Their versatility allows contractors to handle any job, from landscaping to demolition. Basically, whatever your...
Did you know that equipment needs to weigh at least 5,000 pounds to be in the heavy category? That is 25x the weight of an average American male. An excavator's median weight is a little less than 70,000 pounds or 350x more than the average male. The point is:...
It's hard to imagine a construction site without an excavator. Ever since William Otis engineered his steam shovel in 1796 to excavate dry earth, excavators have been indispensable in various construction projects. Digging, clearing, dredging, landscaping,...
Some construction companies see equipment warranties as a necessary evil, while others disregard their importance and hope for the best. If you're among the latter, you might find yourself in hot water when your machine fails, and you have to pay for the repair and...
If you work with heavy equipment, you may think there's nothing more to transportation than moving pieces of machinery from point A to point B. And how difficult can that be? According to statistics, very! Around 100 deaths yearly happen in the process of transporting...
Having a fleet of construction vehicles comes with a lot of costs. You have to invest in purchasing the machinery, insuring it, and paying taxes for it, and that's only the beginning. Don't forget that you have to service your fleet regularly or face costly...
People in the construction business knows that buying used heavy equipment isn't easy. The process consists of more than just finding a piece of machinery you need for a project and purchasing it. You have to find a reputable seller before even thinking about...
So, you've opted for buying reliable second-hand equipment instead of allocating your hard-earned resources for purchasing fresh off the conveyor belt. After extensive research into the used equipment market, you find a respectable supplier who offers the make and...
Whenever you conduct a construction project, it's almost guaranteed you'll need an excavator. Whether it's a small backyard renovation or a high-rise skyscraper construction, excavators can be seen on many different construction sites. They vary in size, which...
Buying used construction equipment is a smart way to save money for necessary tools. However, doing so can also result in some unwelcome surprises that you should be wary of. For instance, the equipment can have invisible structural damage from not being used...
Personal protective equipment is the cornerstone of successful construction work. When contractors supply their workers with personal protective equipment, they keep them safe from life-threatening hazards. On the other hand, failure to comply with PPE safety...
According to the Occupational Safety and Health Administration (OSHA), workplace injuries cost companies a lot more than is normally assumed. The insurance and medical costs alone can go up to $40,000.  But don't forget that the indirect costs of a worksite safety...
The construction industry is expected to generate a whopping $15 trillion revenue in the next three years. This means that the demand for equipment will also grow to keep up with the changes. Is your construction company prepared for that? Buying used machinery...
Quality medical care and diagnosis depend on having access to the right equipment. So, to provide complete care, hospitals need to have a standard set of medical equipment besides regular personal protective equipment. This enables them to enhance the...
So, you're looking into ways to finance your equipment because you can't afford a purchase right now? Don't worry, you're not the only one. Many construction businesses are struggling with purchasing machinery outright, which is why the equipment financing...
The construction industry is notoriously dangerous. Research shows that workers in the construction industry get injured at a 71% higher rate than in any other. What is more, one out of five worker deaths in the US happens precisely in the construction business....
What if we told you there was one change you can implement to completely transform the way you handle projects? It might sound too good to be true, but it's really not. This simple change that will help you upgrade your operations tremendously is using...
Choosing the right profession for yourself can be overwhelming. You want a job that pays well and offers long-term security, while also providing you with opportunities for growth. Pursuing a career as a heavy equipment operator checks all three of those boxes. ...
A functioning office environment depends on its inventory. If crucial equipment and supplies are missing, the employees will have difficulty completing their daily tasks and operations. How can a business keep this from happening? Start by making an office...
Equipment failure is one of the worst things that can happen in the field. One minute, you're all set to start your construction project, and the next, you're left without valuable machinery. Such breakdowns cause delays, downtime, and monetary losses. What's...
A construction site can be quite a dangerous place to work. Working with heavy machinery often invites disaster. The slightest error or lack of attention on the site can lead to severe injuries. In light of this, it is the responsibility of site managers and...
While it is best to try to minimize the storage time of your heavy equipment and maximize its useful time, that's not always possible. However, storing your heavy equipment can either help preserve their condition or irrevocably reduce their lifespan. If you...
It's no secret that the heavy equipment rental market is on the rise. After all, it reached the value of $103bn in 2020 and should reach $137bn in the next five years. Clearly, there's a lot of money in this industry. However, it's not exactly an easy...
Operational efficiency is what makes or breaks your company. In layman's terms, an operationally efficient company manages to finish the project quickly and within budget, while still delivering quality work. However, most businesses struggle with this. Some...
Even though the construction industry is predicted to grow by 15.6% in 2021 alone, it is one of the two least digitized industries, which sets it back. As the worth of a market increases, so do its needs. The construction sector cannot afford to keep lagging. If...
Do you frequently find yourself cutting corners on maintenance? Is your motto concerning equipment breakdowns "we'll cross that bridge when we get there"? If that's the case, imagine if your operator overworked a poorly serviced piece of machinery until it...
It's safe to say you understand the importance of having a solid maintenance plan for your construction equipment—after all, you're here. However, it's also likely that you're unsure how to go about making one. Look no further. We will guide you through the...
When equipment breaks down, companies suffer excessive downtime and are left with substantial repair costs. The best way to avoid both is to maintain your equipment regularly. In this post, you'll find the key facts and statistics to help you understand the...
The construction industry depends on proper maintenance.  Without it, everyone would be running their equipment to the point of failure and spending a lot more resources than necessary in the process. Nevertheless, 44% of companies continue to outsource at least some...
We listed ten pieces of heavy equipment commonly found on construction sites and how they can help you complete specific jobs on the site.
What does an equipment tracking spreadsheet include? Read on for the pros, cons, and specialized alternatives.
To rent or to own, that is the question! When working with equipment, it's always tricky to decide whether to invest in purchasing assets or opt for renting. Clearly, both options have their pros and cons, or you wouldn't be reading this. This article will delve...
Equipment maintenance is a must for any company that deals with numerous assets. You have to know what condition your equipment is in to avoid any kind of injuries or risks in the workplace—and you can do that through maintenance. But how do you ensure safety...
If you're looking to become a construction equipment tracking expert, but you're unsure which practices to adopt, we've got you covered.
If you are in charge of managing an office, this article is for you. We're covering the nine essential skills you need for successful office management.
School administrators manage many aspects of the school, including parent and teacher relationships, the school's assets, and the school itself. This article offers tips on how to be effective at your job and manage the school seamlessly.
Managing multiple office locations at once comes with various challenges, but we have the solutions for the eight most common issues you might face.
We share some great organization tips for office managers so you and your team can work efficiently and consistently achieve your goals.
Managing a school kitchen can be demanding, especially if you don't know where to start. This article will go over some of the most important kitchen assets your school needs, ranging from flatware to safety equipment. It will also provide you with tips on the...
What are the most important equipment maintenance goals, and how do they affect your business? Read on to keep your staff, equipment, and business safe.
Managing equipment documentation is vital to ensure your business stays compliant and your equipment is in top condition. We offer some tips to manage your equipment documentation effortlessly and efficiently.
We're explaining the stages of rental inventory management and offer tips on bringing your rental equipment management to the next level.
Follow these nine tips to increase field employee productivity, achieve excellent results, and boost employee performance.
Equipment is pivotal in running a rental company. After all, everything you do revolves around it, and you depend on it to do business and make a profit. Since your assets are important to you, you should invest in them by tracking them, their usage, and their...
Keeping a classroom neat and tidy doesn't have to be as difficult or expensive as it seems. We've gathered some great ideas to keep your classroom organized.
If you want to manage your equipment more effectively, reduce costs for your contractor tools, and ensure they last longer, we have some tips to achieve that.
How do you start and run a successful mold remediation business? Let these tips guide you at every stage, from planning to execution and marketing.
Our guide will explain the benefits of construction tool tracking, give you pointers on how to implement it, and provide tips on how to be even better at it.
We look closer at what mean time between failures means, how you can calculate it, and offer advice on improving your asset's MTBF value.
We've covered the ten most common construction site hazards and how you can prevent them from causing injuries or fatalities.
Equipment maintenance KPIs are a step towards reaching your goals, no matter what kind of company you're leading. They help you understand what you need to do to improve your company's performance. First, however, you have to ensure that each KPI relates...
Starting a contractor business might seem overwhelming, especially if you don't know what there is to consider. This article will give pointers on starting a contractor business to anyone who is thinking about it.  If you want to find out more about business plans,...
Companies often view safety inspections as a hassle, despite such checks improving the safety of the worksite and their employees. This article will explain the benefit of construction site safety for companies, suggest some ideas for better safety plans, and advise...
Maintenance metrics measure the success of servicing and equipment, how long it takes to fix a malfunction, or how much time passes between breakdowns.
Tracking and improving equipment utilization is an important way of making the most of your company's assets. It contributes to better efficiency, improved bottom lines, and more control over equipment movement and life cycles. This post will assist you...
Work orders help your team function better since they serve as detailed explanations of the problems and instructions for a solution.  When it comes to maintenance, work orders are beneficial to the entire team—anyone can see what happened with the asset, who is in...
Asset management compliance is a must-have for companies that want to manage assets following the industry and state standards. Those who refuse to comply with those standards risk fines, penalties, and even closure. To avoid such risks, you should understand...
When an organization ventures on a complete equipment audit, it can seem like a daunting task, but with some knowledge and a few guidelines in place, the job can become much easier. A business undertaking an equipment audit does not regret the time and effort...
Safety should be the number one priority on every construction site. It affects the well-being of your employees and impacts the project itself. Being lax about safety can lead to injuries and accidents and cost you a lot of money in fines, penalties, downtime,...
The topic of school equipment management is often challenging for stakeholders who can't afford to spend too much time on asset tracking, which results in shorter equipment life cycles, loss, or misplacement. You can avoid these problems with a sound equipment...
The theft of office supplies might seem like a minor issue you can ignore, but it costs businesses a lot more than it appears at first glance. People who decide to steal at work often keep doing it for years until their employer catches them. Therefore, if you...
Office equipment can range in price and size, making it more difficult to keep up with every single piece. However, you can significantly benefit from an efficient tracking system as it helps you understand where your equipment is and provides different types of data,...
Learn more about all the benefits and best practices for managing work orders to improve your business processes, monitor equipment and inventory levels, and save money.
Keeping your equipment room organized helps you prevent project delays, tool loss, and downtime. Here are some tips to make the most of your equipment room space.
Depending on how much funding they get, for some schools equipment is more costly than others. Most schools don't have the option to buy whatever equipment they need, so they must be cautious with assets and ensure that the school has enough inventory for the students...
Fixed asset accounting represents a crucial part of the company's financial statements since this type of asset is generally used for a longer time and should be depreciated.
Many companies use Excel for equipment management, but that's not the program's primary purpose. Here are the risks and limitations of using Excel for asset management.
Find out more about the benefits of heavy equipment tracking, save your business and employees time and money, and always stay on track with your projects.
Read on to find out which equipment is considered a must-have in the mold remediation business and how you can be more effective at mold remediation equipment management.
Mold is present in many households and can potentially be dangerous, so quality mold testing is essential. If you notice it on time, you can prevent it from spreading and affecting the residents' health. A lot of it depends on good, reliable equipment as it helps you...
The post will define what tool inventory management is, and explore why it's important to keep tool inventory in check. You will also learn what qualities to look for in your tool inventory software.
Equipment maintenance can become expensive if not done correctly. Here are some tips for reducing maintenance costs without sacrificing work quality.
Your assets are worth less now than they were when you first bought them, no matter how good your maintenance is. Equipment depreciation shows you precisely how much value is lost over time.
Barcodes are the number one choice for companies that want to track their products according to global standards. This article will serve as your guide to barcodes.
To take full advantage of the benefits of using work orders, decision makers and employees should understand what they are, how they operate and how operations might manage them.
The construction industry is moving forward in spite of the challenges it's recently faced.
Despite modernization, some old-fashioned hand tools still have their place in contemporary construction sites. We bring you a list of 16 essential tools used in construction, along with tips on how to keep them in top condition.
Modern equipment sign-out sheets are indispensable for accurate asset tracking. Software automatically updates such sign-out sheets. Learn why companies should implement equipment sign-out sheets and what these documents should include.
Poor tool control hinders productivity, jeopardizes workers' safety, limits scalability and results in financial losses. Here's how to improve it.
Asset management systems are more than just ways of keeping track of gear—they are essential tools for protection, maintenance, and efficiency. In this post, we'll be covering the eight most important asset management statistics you should know to make the best decisions for your business.
Installing an asset tagging system invites greater efficiency, control, and profits. Whether items function as fixed or mobile, asset tagging optimizes employee efforts and the flow of information within a business. Not only are assets organized easily and...
Creating a successful asset tracking and management system can be a challenge for many companies struggling to manage their many assets. Thankfully, knowing which metrics to track will help your team use data to understand how to improve.
Equipment management software is a comprehensive method that allows businesses to log, organize, track, and measure their assets and inventory. It gives each item a unique code, a tag appropriate to its location and use, and an alphanumeric identifier, creating a profile for each item.
Equipment managers oversee the flow of equipment, maintenance, and purchasing. This multitasking position demands many interlocking skills.
This guide will discuss what office assets are and why you should manage them with software. It will then suggest what a company should look for in office asset management software.
Asset optimization involves overseeing the life cycle of an item in a way that best manages its service span. It results in better efficiency for any type of organization. Other benefits include improved oversight and increased ROI.
Mobile asset tracking uses an app on a smartphone, tablet, or other mobile devices to track and capture information about assets—where it is, how it's performing, and much more, all while using technology employees are already familiar with.
Fixed asset tracking helps decision makers monitor how well an item is operating, screen the environment surrounding it, and more. The right fixed asset tracking software meets the needs of your organization.
We show you how to avoid construction rework, reduce costs and save money. We go through five ways to reduce the risk of rework.
We explain why accurate construction cost estimations in construction projects are important and what to consider while preparing a bid.