Project managers of construction ventures, both large and small, have a lot of work to do, and sometimes team-leading skills and practices can fall by the wayside.
It's often to serve as an inspiring, fair, and motivating leader while managing a budget, solving supply chain crises, and struggling to meet project deadlines.
However, with some planning, contractors have a fighting chance to lead their team efficiently and intelligently.
This list of tips will help you to lead your team effectively, from the planning stage all the way to site cleanup.
Follow the A.C.T.S. Of Leadership
Successful leadership is sometimes also referred to as emotionally intelligent leadership.
That means not only understanding the technical processes of what goes on at the worksite and obtaining the correct permits but also effectively managing relationships and functioning as an approachable manager.
A.C.T.S. is sometimes understood as an abbreviation for Accountability, Consistency, Teachability and Strategic [approach], or for Accountability, Consultation, Transparency, and Service. Let's look at the first letter of this acronym.
Accountability refers to taking ownership of your responsibilities and personal duties.
It includes the willingness to avoid placing blame on others for any shortfalls and personally answering for errors or underperformance.
For example, rather than blaming the weather for delays, focus on letting everyone know how you plan to solve the setback. Good leaders share in negative experiences as well as wins.
Consistency means that both your crew and your superiors know what to expect from you.
A steady and trustworthy leader is not erratic, inconstant, or moody.
When expectations are clear, everyone involved can focus on the physical task at hand instead of wondering what will happen next, or how.
Teachable leaders understand that no matter how experienced they may be in construction, there are always new skills and aspects of the construction industry to learn.
Modeling humility and an eagerness to gather new data, experiences, and ways of working is a terrific way to inspire the rest of the team.
Strategic decisions are the mark of a strong leader who considers a variety of options, then chooses the optimal one.
It's easy to think in the short term in the construction business, where timelines are so important, with one task following quickly on one another.
Here's a visual aid to help remember each part of the acronym in the other interpretation: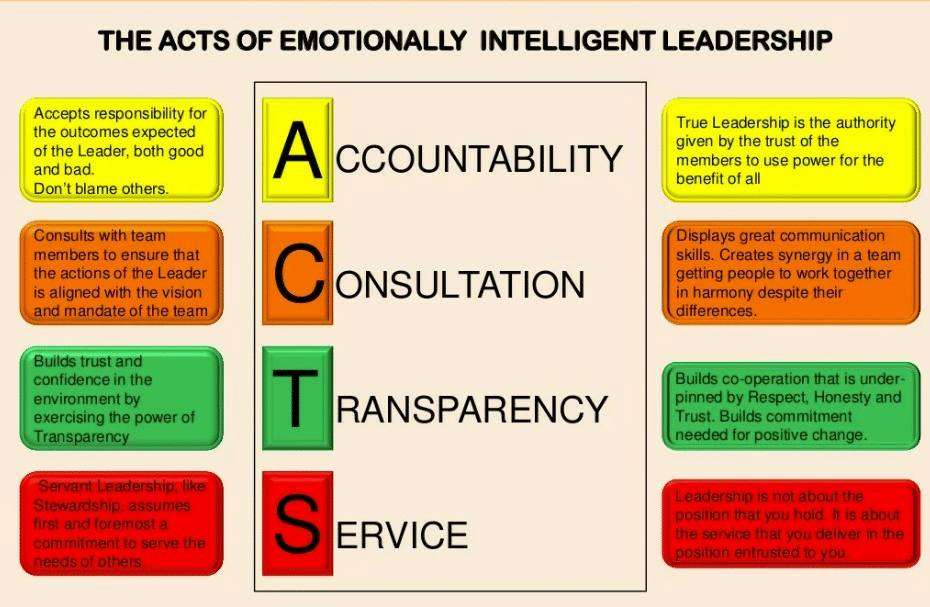 In either interpretation, A.C.T.S. encourages interaction and flexibility.
A healthy work environment is a multidimensional process. It requires several ongoing acts of service and communication.
Enforce Safety Protocols
Sometimes this is the most difficult aspect of acting as a leader on a construction site. Nobody wants to be the school principal, reminding everyone to follow the rules.
However, risk assessment is an incredibly important part of construction work, and safety protocols are an inescapable aspect of this.
Should an unfortunate event take place on the site you manage, the responsibility ultimately lies with you.
Here are a few rules that most construction sites establish. Following them, even while other workers aren't around, helps to establish a professional tone: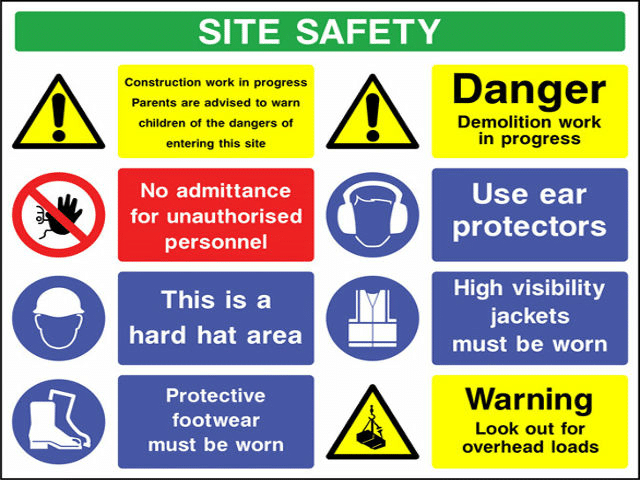 Just like the other aspects of good leadership, it is vital to model what you would like to see in your team. This should start with good safety practices.
If the rest of the employees on your site constantly see you without necessary goggles or ear protection, they will be understandably reluctant to use theirs.
In addition, responsible leaders ensure that the team is properly educated in safety protocols. That means properly briefing new employees and providing update training as necessary.
It's best to assume that workers who defy safety protocols might have worked with different rules on other worksites.
Finding a way to diffuse tension without becoming a scold or straining relationships is an important part of good emotionally intelligent leadership.
Be Approachable
Approachable leaders are respected without instilling fear and can speak easily with their team members while still maintaining a professional distance.
An approachable leader dispenses information judiciously while maintaining transparency.
Problems are communicated and solved more easily and with less damage to trust when crew members are not intimidated by their project manager.
Part of staying approachable is returning calls or texts quickly during working hours, and communicating with the team when you are off-site.
If you are unavailable, it's a good idea to let the crew know who to contact in your place. This shows respect for the time of your workers.
In the event you need to issue an approval or settle a question on how to proceed. Trying to track you down or waiting for you to return a text can put an entire project on pause.
Maintaining a workable open-door policy can set the tone for an open-minded environment in the workplace, as this graphic shows: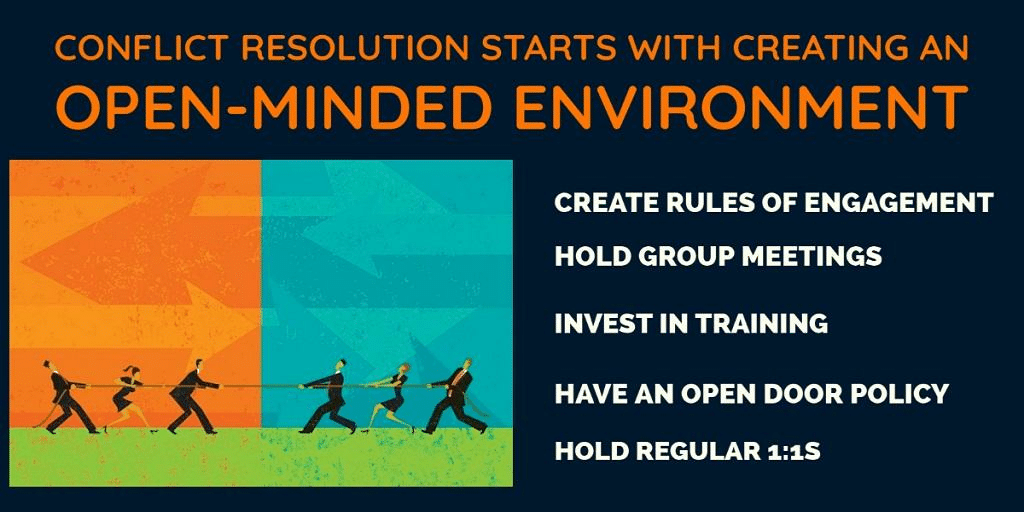 An open-door policy can also help your team members feel comfortable speaking to you one on one.
Setting some ground rules in advance—such as establishing that all parties must speak respectfully to one another—can help to provide healthy boundaries.
Having a plan to work with conflict, especially between workers who spend a great deal of time around one another, can help to improve morale and communication techniques.
Communicate a Lot
This is easily distributed advice, but what does it entail? Good leaders communicate properly.
That means speaking to all crew members with honesty and respect. It also includes maintaining the ability to communicate at healthy levels.
Here are some ways to communicate well:
Provide clear goals and specific targets rather than simply saying "Work hard!"
Praise and publicly recognize those who perform well
Ensure team members understand why they are performing a task (such as following safety protocols) and how these expectations fit into the larger picture of the project
Maintain honestly, even when it's difficult
Ask workers for their opinion
Communication is easier and faster with up-to-date data.
A strong asset tracking system like GoCodes can provide current positions of team members, allow you to provide updates on the approach of deliveries, and track down items if they are lost.
Sharing this information with your team demonstrates trust and transparency.
As you can see, a GoCodes system takes advantage of equipment workers can already use, such as smartphones and QR tags: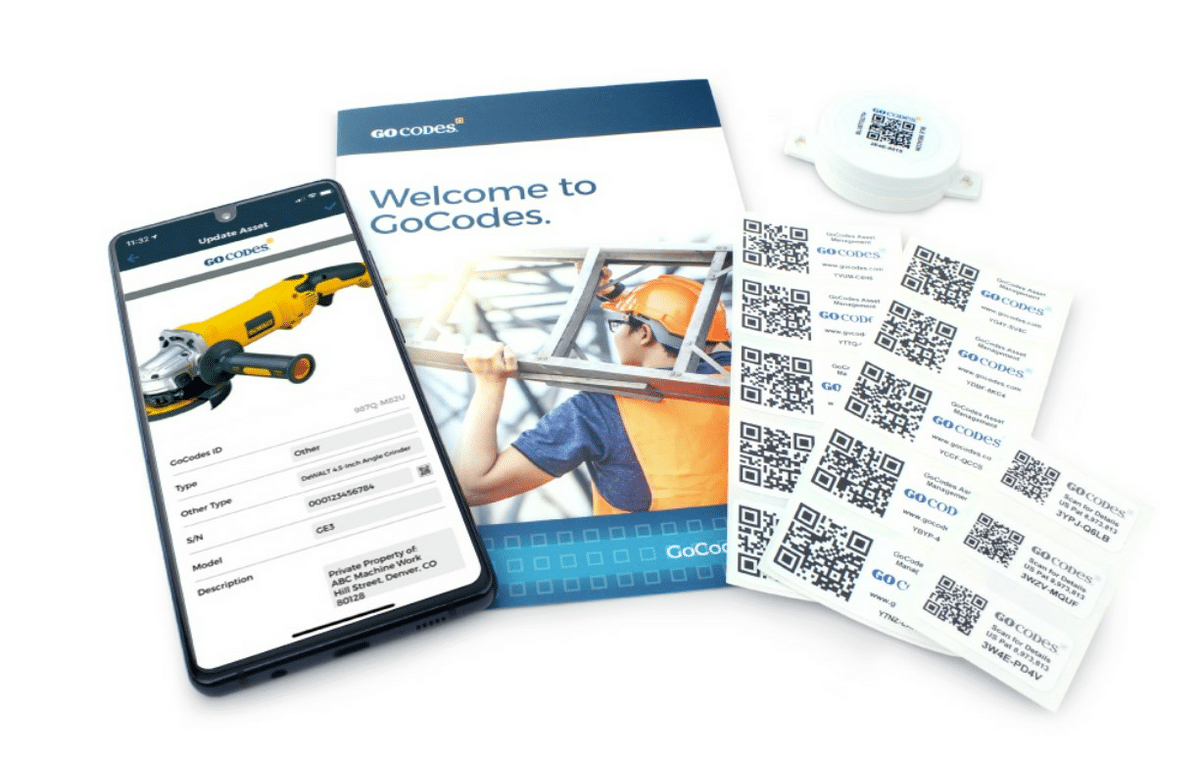 Empowering workers to use technology they are already familiar with—such as tablets—cuts down on training time and allows them to use additional skills in the workplace.
Asset tracking systems also encourage employees to find information on their own rather than remaining tethered to their manager.
For example, if a maintenance employee needs a service manual, he or she can take advantage of non-centralized access to the information he or she needs with a simple smartphone scan.
Show You Care
Words of affirmation are important, but they must correspond to deeds. Your crew will look to you to set the tone on the site.
If you use disrespectful language and dodge responsibility, these choices can act as an invitation for others to act the same way.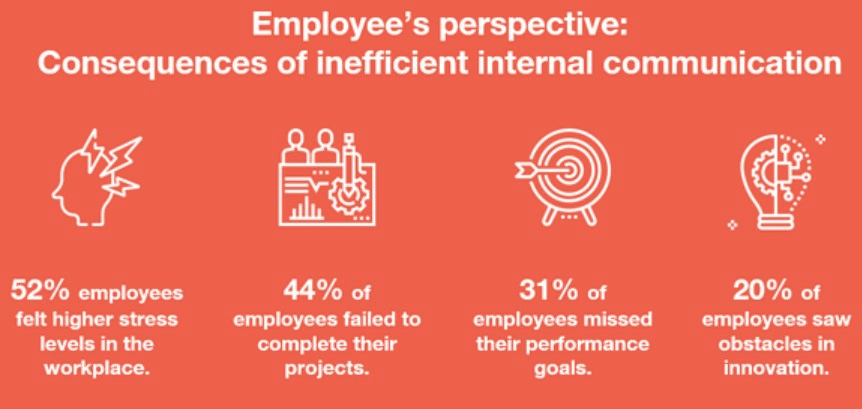 The above infographic shows the importance of speaking to your employees about their fears, progress on goals, or stress levels to show you care.
Establishing a caring and calm environment helps workers to look out for one another and provide encouragement in ways that you can't.
One aspect of this is putting your personal needs and goals second to those of the team.
Any indication that you are not following the rules or procedures you have set forth, or are only interested in your own personal advancement, can quickly poison a workplace.
This can sometimes mean getting some more information about your coworkers.
Learning the names of their family members, what their goals are, and what they need to accomplish their jobs to the best of their abilities helps to show that you appreciate their efforts and are doing your best to establish a team that works well together.
For example, one worker might not have a knack for wall framing, and struggles with tasks related to it, but would leap at the opportunity to become a heavy equipment operator.
However, there's no way to do this without truly listening when the employee speaks and showing that you are interested in investing in his or her growth.
Taking the time to connect to your employees also builds a basis for strong communication, and can provide opportunities for mentorship or networking.
Conclusion
Acting as a responsible leader can involve extra time and effort, but doing so is an investment in your team and the efficiency of the job site.
Workers who feel as if they are trusted and valued are generally more apt to meet goals and communicate quickly in the event of a problem.
This arms you with important information in solving pending crises and knowing how to head off potential disputes within the team.
By maintaining an active leadership culture, maintaining approachability, enforcing safety codes, communicating, and showing that you care, you can successfully lead your construction team.