In construction, good collaboration is essential. It's an industry where projects are notoriously complex, involve numerous people, and require careful coordination. Therefore, everyone has to be on the same page about the work they're undertaking.
Collaboration means building strong relationships and working towards a common goal.
Moreover, it's a culture where everyone's input is valuable, and their expertise can benefit the work process. 
But getting people to work together is not easy.
So, if you want to know more about collaboration in construction, we're providing you with the most important benefits, ways to improve, and digital tools you can implement in your processes. 
Let's start!
Benefits of Collaboration in Construction
Successful collaboration between all of the participants is invaluable to your construction project.
When all team members are aware of their roles, responsibilities, and sources of information, they can successfully deal with any issue that may arise as they steer the project towards a gratifying conclusion.
Moreover, a good working relationship between the participants in the project also benefits their relationship with the client and contributes to the overall success of the project.
But let's look more closely at the top benefits of good collaboration for construction companies.
Less Resource Waste
When people work in bubbles, they often don't understand the project's feasibility, so a lot of time and money can be wasted trying to fix issues as they come.
Establishing an atmosphere of good collaboration from the start can solve most problems that stem from wasting time, money, and other resources.
Basically, with a shared understanding of the project's requirements, every team member can finish their tasks without breaking a deadline or going over budget.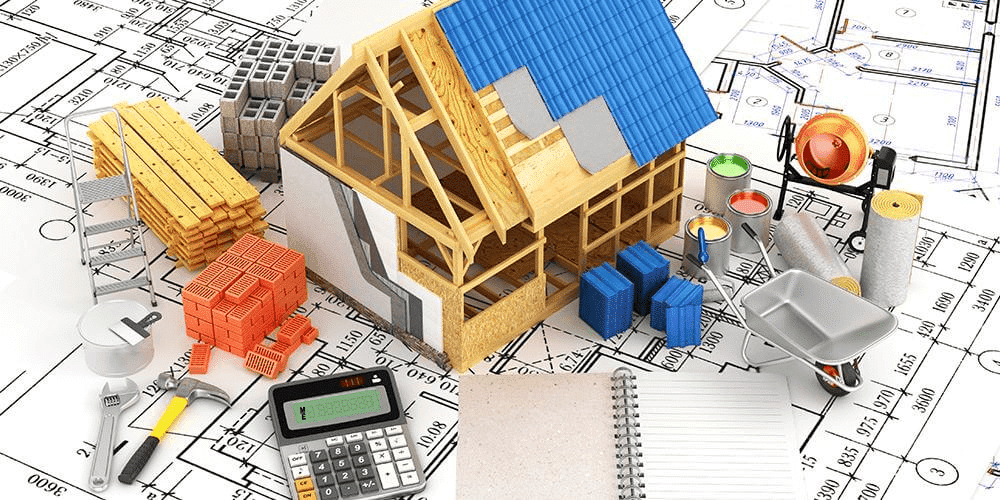 Heather Gadonniex, head of the building and construction team at PE International, told the Guardian that if there are certain specifications clients want in a building, that information needs to be communicated with everyone working on the project. 
That way, the construction company can procure the right materials, hire a skilled workforce, and allocate tools on time.
Good coordination and collaboration are crucial to managing project schedules and reducing resource waste. 
Better Client Relationships
With better collaboration, you're nurturing respect and trust with everyone involved in the construction project. That includes your clients.
It's part of your job to use your specialist knowledge to manage the client's expectations and work with them to make the necessary compromises.
Transparent communication and inclusivity in all project aspects will ensure you maintain a positive relationship with a client.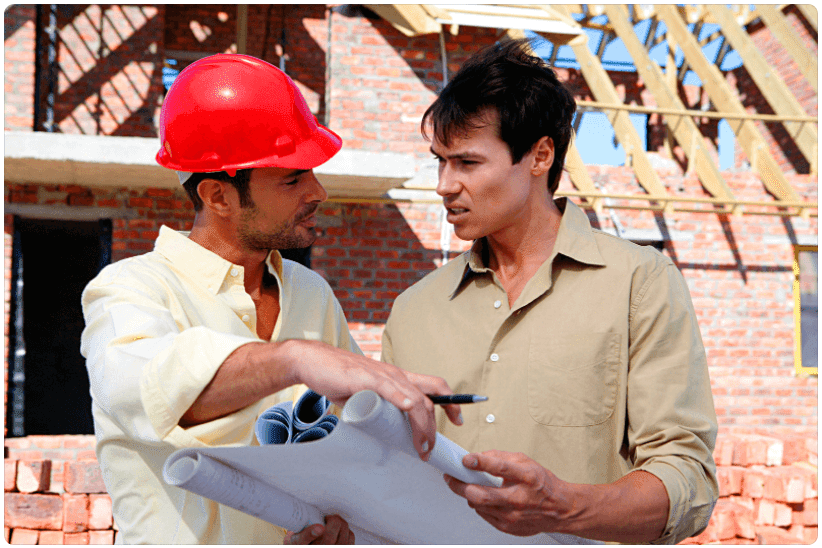 Barry Connolly, a director at real estate consultancy JLL, gives a good example. If a client knew that getting specific materials and equipment could save them 30% on energy costs, they'd be willing to compromise on their first choice. 
But if the contractor doesn't give the client the information they need, these sustainable decisions can't be made.
So, good collaboration with clients will ensure they get the best results, which can mean repeat business and referrals for other projects for you.
Improved Work Quality
Collaboration at its best means pulling together the strengths of all team members. This means that different people can plan together to create realistic project solutions, and there won't be as much rework during the project construction phase.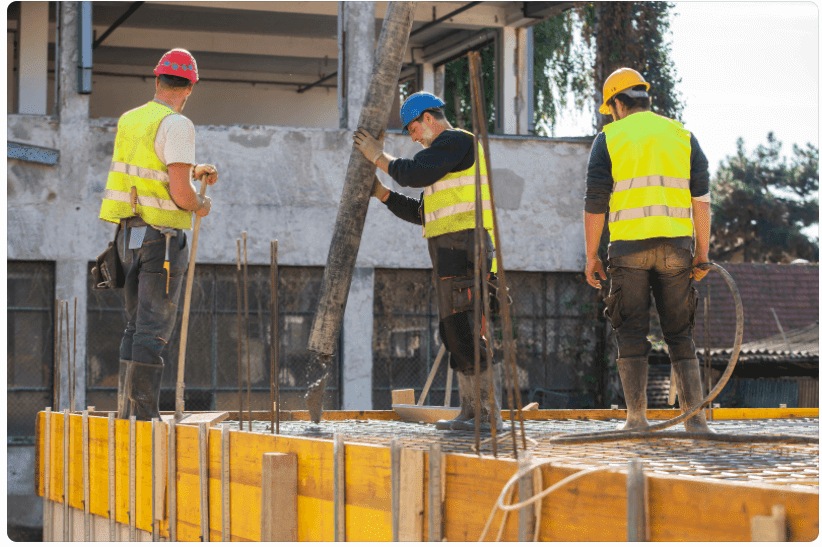 If you prioritize seamless collaboration between them, the office and field workers can do their tasks with less effort, because there will be less confusion and fewer mistakes.
There will be fewer requests for information (RFIs), and projects can be finished with minimal rework. 
All in all, good collaboration ensures that a project is completed in accordance with the contract's specifications and up to the highest standards.
Ways to Improve Construction Collaboration
Now, if you want to reap the benefits of a fruitful working relationship between them, there are things you can do to connect your construction team better.
Some of the key elements in ensuring good collaboration are involving everyone in the project planning, creating a clear order of command, and having open communication from beginning to end.
Remember that successful collaboration goes hand in hand with streamlined workflows. Everyone should know their role and communicate their concerns openly.
Engage Stakeholders Early
From the moment you start planning a project, include contractors, architects, clients, and subcontractors in the decision-making process.
Each individual will bring their expertise to the table and smooth out any important details that might affect the project. 
Also, planning for eventual risks and problems is more manageable when everyone gives their input on what could go wrong and how to solve those issues.
Doug Heinrich, Estimating Director at Mortenson, highlights the benefits of this approach for his own company.
Nowadays, his core team consists of project managers, estimators, and architects who work together to have a comprehensive view of every project.
For him, it's necessary to get everyone involved from the beginning to ensure successful project completion. 
Furthermore, Balfour Beatty, the UK's largest construction company, takes an Early Contractor Involvement (ECI) approach. This way of working has been implemented in over thirty countries, and the company often uses it in its processes.
ECI encourages contractors to get involved in the early phases of design. They get to advise other team members about constructability, the best use of materials, and ways to finish the project most efficiently. 
The goal is to change the negative behaviors in construction and promote stronger working relationships.
It's important to stress that when contractors are involved early in the project planning, the project's schedule can progress with more certainty, and resources can be allocated more efficiently. 
Moreover, ECI gives contractors a sense of shared responsibility and a better understanding of what the client wants. That way, collaboration is built on a shared vision, ultimately improving relationships between different stakeholders.
Establish Strong Leadership
Every team needs a leader who will coordinate tasks and oversee projects to completion.
Getting people to work together is easier when they have a trustworthy and reliable person they can turn to should problems arise.
The leader should clearly outline procedures, duties, and workflows, but also foster good collaboration between the people involved in the project. 
Most construction companies hire the following roles to better coordinate construction projects: 
Project manager
Lead consultant
Lead designer
Construction manager
In most cases, the construction manager organizes and monitors the construction team. They should have the necessary skills to keep the team focused on the larger project goals while they finish their individual tasks.
The construction manager is responsible for creating clear channels of communication and ensuring everyone collaborates to keep the project within the planned timeframe and budget.
In a nutshell, it's important to bring people with good leadership skills who will manage the construction process and supervise the team efficiently.
Communicate Often
Now, what does it mean that a leader should create clear channels of communication?
First, a good leader should encourage everyone to share their ideas, opinions, and concerns about the project. If any team members encounter any problems, they should feel comfortable communicating that with their supervisor.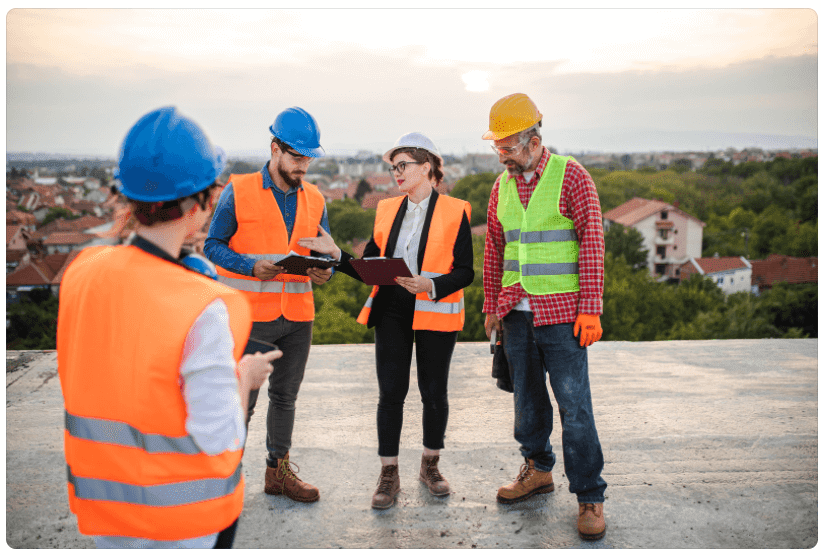 Second, a good leader should establish formal and fast means of communication between team members and supervisors.
For example, those can include emails, dedicated apps, scheduled daily/weekly meetings, or calls (during specific work hours). This way, productive information sharing is encouraged. 
Finally, effective communication is essential for good collaboration. If team members can have an active dialogue and share information openly, they'll be able to work more efficiently and make smarter decisions as the project evolves.
Tools for Better Collaboration in Construction Companies
Digital tools are invaluable for improving collaboration in your construction team. Sharing data and keeping key stakeholders in the loop can be done more effectively by using different construction software solutions.
So, let's learn about some key technology that can help your team work together to reach their goals.
Building Information Modeling (BIM) Software
Building Information Modeling (BIM) is an intelligent 3D modeling software that different construction experts (architects, engineers, and contractors) use to collaborate on a construction project.
BIM models are virtual representations of the project's design that are created before the physical construction. As different stakeholders make changes to the design, the BIM updates the model to reflect any changes made.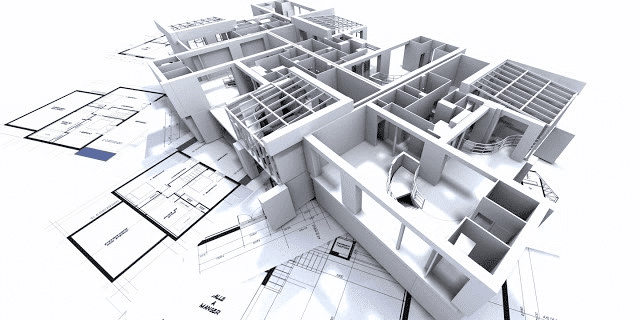 But the best part is that BIM allows for more transparent insight into the project's status. 
According to Graham Watts, chief executive of the Construction Industry Council, before BIM, all communication about potential changes would be conducted over email by a small number of people.
Now the software allows everyone to see project modifications in real-time. 
Watts also adds that BIM is a ''real force for collaboration'' because it encourages early involvement from different stakeholders. But the software also makes projects quicker and cheaper.
BIM holds all the necessary information about the project, such as:
Design
Project requirements
Project specifications
Supply logistics
Project timelines
Since BIM can be used from the planning stage to the project completion, it ensures that all changes are consistent and coordinated so team members can work together more efficiently.
A subcontractor can easily pull out specific information from the model and start their task without wasting time.
More importantly, they'll have the newest information about changes so there won't be as much rework. 
To sum up, BIM has brought about significant changes in how teams communicate and make adjustments to a project's drawings.
Everyone involved can access important data and follow project changes from start to finish, which creates a more collaborative and effective working environment.
Resource Management Software
Construction resource management is a process of planning, organizing, and allocating resources according to the project schedule and requirements.
The goal is to meet the project's demands while maximizing the utilization of resources.
In this process, resource management software is a great asset.
Such digital solutions have the necessary information about the material, labor, and equipment to ensure you're delegating the right resources to the right place. 
But how does this affect collaboration in construction?
Once you delegate tasks to different stakeholders, it's also important to know which resources they'll need to finish their tasks.
With resource management software, you will see which tools and equipment are being used, or whether the workers need more materials. 
So, if a worker needs a power drill, they'll be able to see when and who used it last. There won't be any miscommunication or scheduling conflicts because you'll be able to see specific resource needs.
Any changes will be clearly reflected in the cloud database, so there's limited room for errors.
If this is an ongoing problem for your company, GoCodes has the right solution for your asset tracking and management needs.
You'll be able to track all your equipment with GPS, easily check assets in and out by scanning a unique QR code, and manage your asset inventory.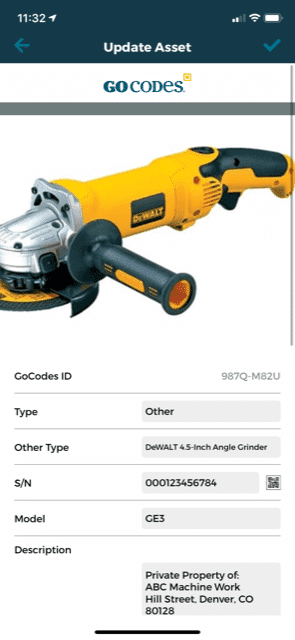 Having the right resources in the right place means reducing project downtime and streamlining workflows.
Project Management Software
Having project information in one source creates a productive environment that enables faster decision-making and improves workflows.
Project management software helps you gather and exchange important project information.
So, many project management systems also have estimating, resource management, bid management, document management, and customer service features.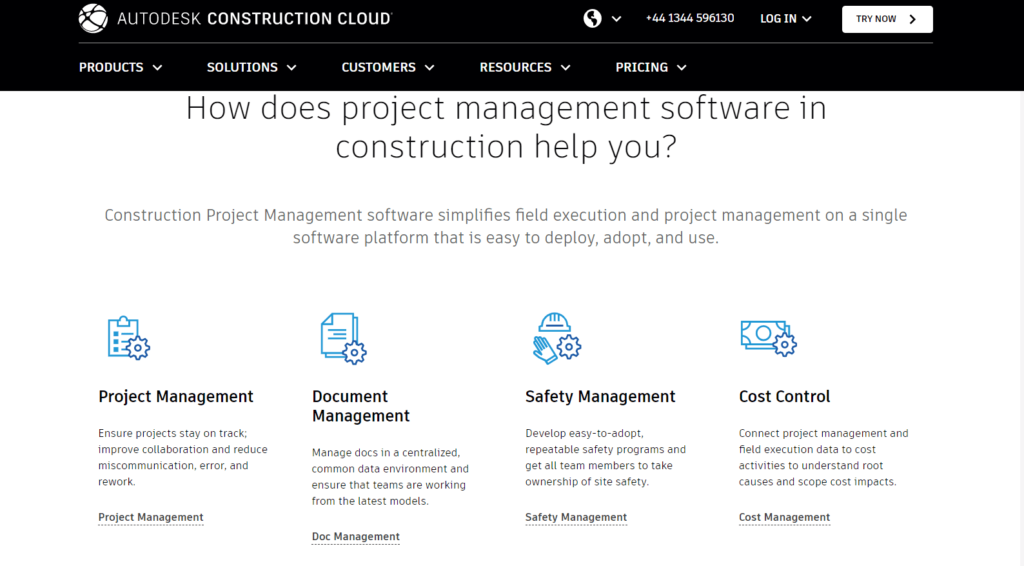 The information and documents in the project management software should enable important stakeholders to carry out the project according to expectations and defined objectives. 
This means:
Defining the scope
Determining project quality
Creating deadlines
Establishing budget
Using project management software means simplifying complex procedures and informing everyone on the team about the project's status.
Or, to put it simply, this digital solution helps you connect everyone in the team by allowing them to add progress reports, notes, and photographs. 
That way, they can still discuss progress, budget, and utilization of resources without physically being in the same room.
Additionally, they can access important documents from anywhere and at any time. This further enables quicker decision-making and putting solutions into place to avoid downtime.
Conclusion
Collaboration on construction projects often makes the difference between project failure and success.
If people on your team don't communicate, share important information and make decisions together, you'll inevitably see your project get derailed. This can result in breaking the budget and extending the duration of the project.
Therefore, involving every stakeholder in the project from beginning to end ensures transparency, clarity on individual obligations, and streamlined workflows.
More importantly, frequent communication and feedback are necessary to clear any issues and drive the project forwards. 
In the end, construction projects are a group effort that can create a productive, innovative and safe work environment. So, getting people to collaborate should be one of your primary concerns when you undertake a new project.