The equipment your organization owns and uses is only as good as its organizational system. Without it, your company wastes precious time, employees become frustrated, and clients may be underserved.
Equipment maintenance logs can vary from company to company, but their essence remains the same. They provide quick, efficient means to keep track of the status and "health" of an asset.
Complete equipment maintenance logs include basic information about the item, as well as a list of all the preventative maintenance it has undergone.
Committing to an equipment maintenance log to keep key players up to date with which asset is in good repair allows the company to make the most of each item.
What Is an Equipment Maintenance Log?
Equipment maintenance log is a record of what an asset is, when it became part of the organization, and how it has been cared for.
Basic information such as serial numbers and dates of acquisition are typical. Sometimes the logs also include copies of user manuals or manufacturer's guidelines.
Equipment maintenance logs were traditionally kept with pen and paper, and, later, with spreadsheets. The most modern and easy-to-use solutions involve scanning and cloud data storage.
Maintenance logs are most effective when they are updated regularly. Depending on the item, they might require revision only when an action is performed, daily, or even at the end of every shift.
What Goes Into an Equipment Maintenance Log?
An equipment maintenance log has two primary uses: to provide an at-a-glance summary of important information about the item, and its maintenance history.
General information is usually the same for each item, and it typically includes:
Name of the item
Item location
Company identifier
Date of purchase
Item price (unit, retail, or how much the company paid for it)
Model number or name (sometimes alphanumeric)
Serial number
The employee using or overseeing an asset
The other part of a thorough equipment maintenance log is usually different for each item. It posts the item's maintenance history.
Here is some information typically included here:
Description of the repair or check (filter change, etc.)
Date of procedure
The name and contact information of the company or employee who performed the action
Information about anomalies or unique characteristics (for example, "Check back in two weeks if the motor still sputters at startup.")
All of this information is best managed through asset management software and systems. These solutions are flexible and efficient.
Tips for Managing an Equipment Maintenance Log
If a company uses a manual entry method, which requires a pen or pencil and template sheets, there's a great deal to keep track of.
Here are some tips for keeping all the information current and as accurate as possible.
Use a Standard Template for Every Asset
Templates for equipment maintenance logs abound, and some are more detailed than others. It can be tough to find just the right one, and sometimes companies wind up investing time, labor, and money in designing their own.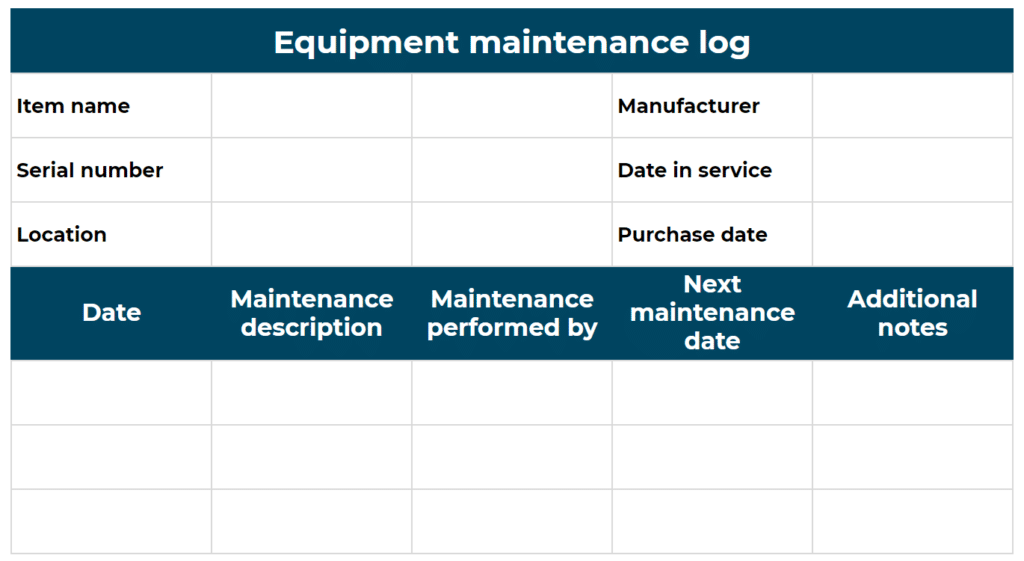 Using modern asset tracking methods removes the need for finding or designing a template because they are easily customized for the job at hand.
Keep Your Logs in a Designated Location
In a busy warehouse, garage, health care center, or office, it can be easy to misplace a binder or notebook.
It's important to have a designated location for the log so that each operator, maintenance worker, and manager can lay hands on it.
Companies using asset tracking apps and data storage, however, are able to make this information available at all times on any number of devices and never worry about misplacing documentation.
Create a Routine for Exchanging Logs Between Shift Changes
When the equipment maintenance log is manual, it's important to have a formal procedure for logging in items or handing it off between shifts.
Schedule Equipment Maintenance by Date, Meter Reading, Equipment Alarms, or Based on Completion of Other Work
By ordering maintenance in this way, action items might be missed or scheduled incorrectly, but inefficiencies are to be expected when you rely on an error-prone system such as manual logging.
Automated systems track all of this information much more efficiently than manual ones.
How Your Business Benefits From Accurate Equipment Maintenance Logs
It is best for businesses to invest in systems that are accurate, transparent, and automatic. Doing so eliminates several openings for error. The discussion below provides some of the many reasons to begin at least a manual equipment maintenance log.
1. Reduced Inventory and Operational Costs by Saving Money on Repairs and Resale
Maintaining a correct maintenance log helps to reduce the amount of inventory on hand. This, in turn, saves both space and resources.
For example, suppose decision-makers notice that the organization uses no more than fifteen oil filters a year, but ninety are on hand. In that case, they can find better uses for that space and over-purchasing or re-sell the surplus.
2. Identifying Trends Across Models and Components
The more usable data an equipment maintenance log delivers, the more convenient it is for a company. Examining how often preventative maintenance takes place can help solve a persistent problem.
In addition, tracking how often an item requires emergency repairs allows decision makers to predict downtime or accurately track an asset's life cycle.
When a company uses a modern system that provides real-time tracking or the ability to analyze data quickly, decisions are made with more speed and precision.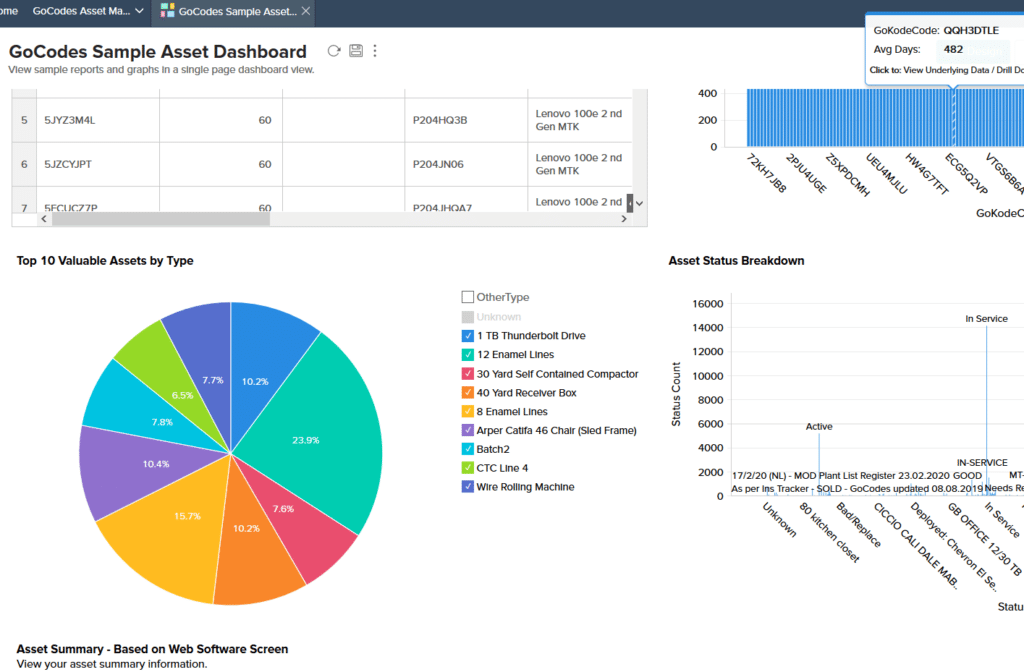 Making data-based decisions is far more accurate and palatable to stakeholders. It also prevents rapid panic-buying if an expensive and necessary asset experiences a breakdown at a critical point in a project.
The ability to predict and plan for these events spreads out repair and replacement costs, avoids downtime, and contributes to customer satisfaction.
3. Faster Failure Diagnosing and Repair Process
When organizations own a great many assets, often scattered across several worksites or geographical areas, having the capability to zero in on which item is under discussion or requires further study is vital.
Accurate records make this much easier.
In the event of a catastrophic failure that results in a replacement or work stoppage, being able to call forth past maintenance actions quickly, particularly remarks from repair personnel, is invaluable in diagnosing the underlying issue.
This is also useful when weighing multiple opinions on the diagnosis and making decisions about which of many repair routes to take.
Flipping through weeks, months, or even years will take a while with a manual system, but it's worth it for the time and cost savings that a careful log will yield.
Using an automatic system, of course, enables immediate download and, if necessary, distribution of the same data.
4. Improving Accountability and Communication While Keeping Your Operators Safe
According to OSHA (Occupational Safety and Health Administration), unsafe machinery is among the top ten most common safety violations on a construction site.
Sometimes regular use can contribute to unsafe machinery. It could go unnoticed. Worn treads, loose fittings, and unsecured buckets all present a danger.
When items are just out of heavy or preventative maintenance, equipment operators tend to approach them with extra caution and attention, but regular wear and tear is easier to miss.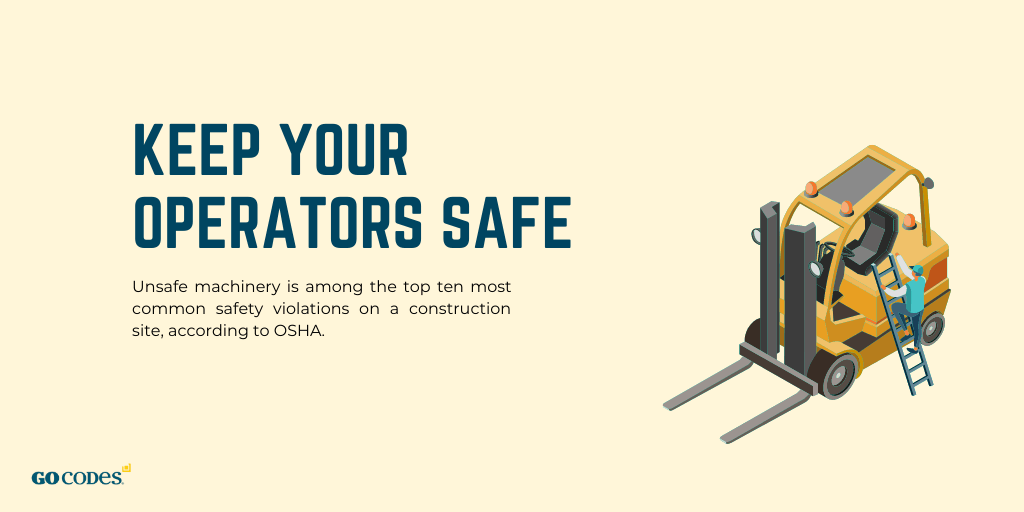 Keeping track of inspections and minor repairs with an equipment maintenance log can signal potential issues with an item. Addressing them quickly helps to avoid more major problems in the future.
To this end, presenting employees and managers with a standardized form of logging maintenance events and completed checklists is extremely useful in ensuring each item is properly and clearly discussed.
Using a modern scanning system helps eliminate logging errors due to miscalculations and tiredness, as well as potential misreadings due to handwriting or language differences.
5. Maximizing Equipment ROI by Helping You Better Manage Each Machine
Return on investment (ROI) is easier to track when there is a detailed record of service events in the life of the item.
Looking back on positive experiences with reliable service providers and vendors can make scheduling more efficient, for example, than attempting to remember each action on each piece of equipment.
It allows employees to consider if downtime is normal, or if an item is breaking down more than usual, contributing unnecessarily to work stoppages.
In addition, if an item is nearing the end of its life cycle, the maintenance log will likely reflect this. Being able to present this data to decision-makers and stakeholders will help support arguments to this effect.
Finally, when an item undergoes upgrades or replacement, the ability to present a detailed, accurate log with proof of each action, including a trail of preventative maintenance, boosts resale value and increases marketplace confidence.
6. Optimize Preventive Maintenance Strategy and Tasks
Simply waiting for an asset to require maintenance attention or hoping managers or foremen remember to set up preventative maintenance is a recipe for disaster.
Keeping a regular schedule or maintaining the ability to check the last repair event is essential.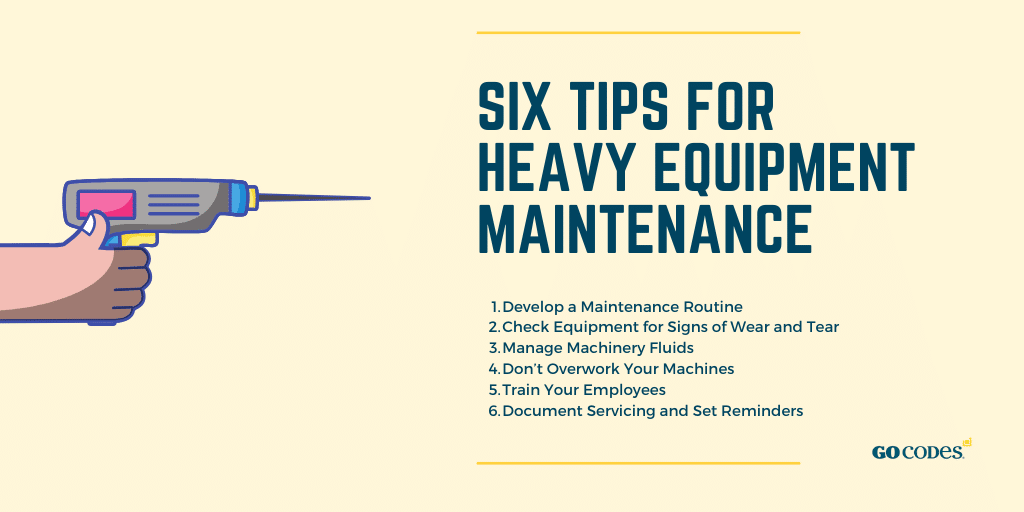 Presenting this information to new employees is a valuable training tool. It can also help boost employee accountability by assigning specific tasks and assets to one sector or person.
7. Track Preventive Maintenance Compliance
Depending on the asset, a company might be affected by federal, state, county, or municipal rules for compliance. Some of these might be environmentally related, associated with safety, or necessary to meet health codes.
No matter the regulation, the ability to verify which work was done at what time can efficiently prove that maintenance was conducted when necessary.
This is also extremely useful when invoking a warranty or even when an organization is involved in legal action. When careful, accurate records are kept, a company protects itself in more than one way.
Now that we have explained the overall benefits of keeping your equipment maintenance logs accurate, let's review how software solutions stand in contrast to classic, manually kept logs.
The Advantages of Using Equipment Tracking Software to Record Maintenance
The decision to keep an equipment maintenance log leads to better organization and increased accuracy, but here are some advantages of using an automated system.
1. Unmatched Data Access With the Ability to Attach Pictures or Videos
Unless a log creator is armed with a roll of tape and a cut-out photo of the item in question, which would be amateurish and time-consuming, pen and paper or spreadsheet logs hardly allow for attachments.
On the other hand, logging maintenance in an asset management app allows employees and maintenance staff to add images or videos of particular assets, which helps all users distinguish between two similar objects.
Likewise, accessing all this information is much easier with apps, most of which allow for various access levels (e.g. admin, manager, standard user), making sure employees are able to use the data they need without being bogged down by information outside their purview.
2. Automated Data Recording
In the app, data is automatically logged, without the user needing to remember to hit the "save" button every once in a while. Automatic recording also makes for better accuracy.

In a collaborative environment, where multiple employees often work with the same equipment over a short period of time, keeping track of how an item was used and by whom is vital. Done manually, this can be overly complicated and time-consuming for the employee.
An app automatizes this process, taking the burden off the worker and even improving precision. Therefore, employees can concentrate on the job at hand, knowing the information they provided is safe.
3. Less Paperwork and Fewer Lost or Damaged Logs
Less paperwork means fewer mistakes, but also less waste. Organizations that seek to save money on office supplies or demonstrate an environmental commitment will benefit most from scanning and software.
With this information digitally stored, fire and water damage are no longer a concern. Storage costs vanish and overhead for boxes is greatly reduced.
4. Better Accountability and Less Room for Human Error
Not only does asset management software have the ability to record inputs automatically, but digital storage also makes for streamlined storing. Information is recallable with a few keystrokes or taps on an app.
The multi-user features increase transparency as managers can easily see who logged the equipment and when, which, in turn, makes employees more accountable for their actions.
5. Superior Maintenance History Overview
Forget about sifting through piles of printed spreadsheets or trying to filter the heaps of figures in Excel to look at historical data for your equipment maintenance.
Tracking maintenance within the app will enormously speed up this process and return the data you need with just a few clicks. While at least some equipment maintenance log is better than no record at all, investing in tracking software is a tremendous advancement in speed and accuracy.
Conclusion
Maintaining equipment maintenance logs might not be the most exciting aspect of asset management, but it is a necessary one.
Logs allow for timely repairs and enable decision makers to monitor the life cycles of particular assets, while also increasing transparency and employee accountability.
If equipment maintenance logs are already part of a company's standard operating procedures, their usefulness and efficiency will be tremendously improved by using an automatic scanning system, cloud storage, and software tracking.
GoCodes Can Help
We use QR code tags with a unique visual code that you can scan with your smartphone. When scanned, GoCodes tags provide GPS information about equipment location, making asset tracking and logging maintenance tasks easy. Sign up for a free trial here.