Being a skilled contractor who knows their tools is demanding in its own right, but managing a contractor business comes with an even greater set of challenges and responsibilities.
Business owners are expected to do their work but also to manage marketing and planning while handling administrative tasks. There's always so much work, so little time.
That's why it is essential to make the most of that time.
To help you become your most effective self when managing your contractor business, we bring you six tips you can start implementing right away.
Create Long-Term Plans for the Business
Entrepreneurship is risky, no two ways about it. Fundera reports that 20% of small companies fail in their first year, and only 30% survive until their 10th year in business.
And you don't want your project to fail! However, if you want to make sure that your contractor business lasts, you simply have to think ahead.
And what better way to think ahead than by creating a long-term business plan?
The thought of writing a business plan may seem exhausting, but only until you discover how beneficial it actually is.
According to a survey on business goals, those respondents who had created their business plans were twice as likely to secure investments and grow their business than those who hadn't.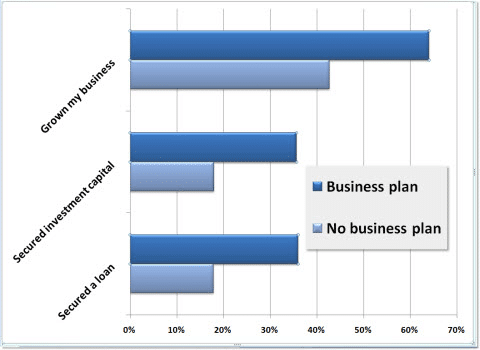 And being twice as likely to succeed is a good reason to start working on a business plan, isn't it?
But contractors don't have much time for sitting around and mulling over the details. As the founder of I AM Builders put it:
"Contractors know how to build, but no one teaches them how to grow a company."
Because of that, you need to put your efforts into creating a good plan which will act as a base for successful operations and growth from the get-go.
Business plans vary from trade to trade, but all of them have the following items in common:
Defined business structure
Types of employees or partners
Inventory management system
Estimating method
Project management system
However, no business plan is set in stone. Remember to leave some room for possible alterations. You'll achieve better results if you are adaptable to the changing market conditions.
Nevertheless, keep in mind that even the best business plan won't grant you profits unless you reach customers and successfully nurture a relationship with them.
And for that, you'll need an excellent marketing strategy.
Develop a Marketing Strategy
Before you dive into creating a marketing strategy, you need to think about your ideal customer.
Do they require new construction or remodeling? Are they a private client or a corporate one? And if the latter, are they a public or privately-held company?
If you can imagine the perfect client clearly enough to answer all these questions—congratulations, you've just found your target market! Your marketing strategy is already starting to take shape.
Now it's time to talk about your website.
Even if you're primarily working with local clients, don't underestimate the power of the internet. Chances are, even the customers from your own community will find out about you online!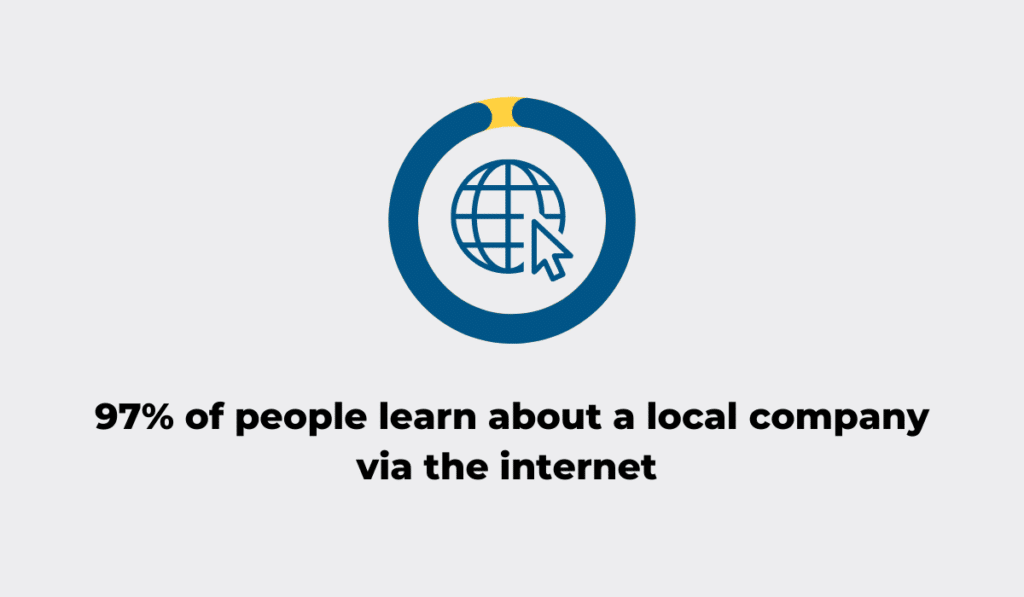 Having a good-looking website is a must, too, because it takes 50 milliseconds for users to form an opinion about it and decide whether to stay on it or continue surfing.
While you have your users' attention, you have to dazzle them with everything you have to offer, but not only by listing your services and prices.
Giving helpful information for free is an excellent way to gain their trust. Content marketing is how you can do that.
By creating blog posts, videos, or ebooks, you're making sure the users remember you as a knowledgeable company—and everybody wants to hire true experts!
You can advertise the content you create on social media to reach more people. Using social media, you can engage with the audience and demonstrate the quality of your work by posting before and after pictures.
Another free solution for improving the visibility of your business is claiming your Google My Business listing and providing as much information as possible there.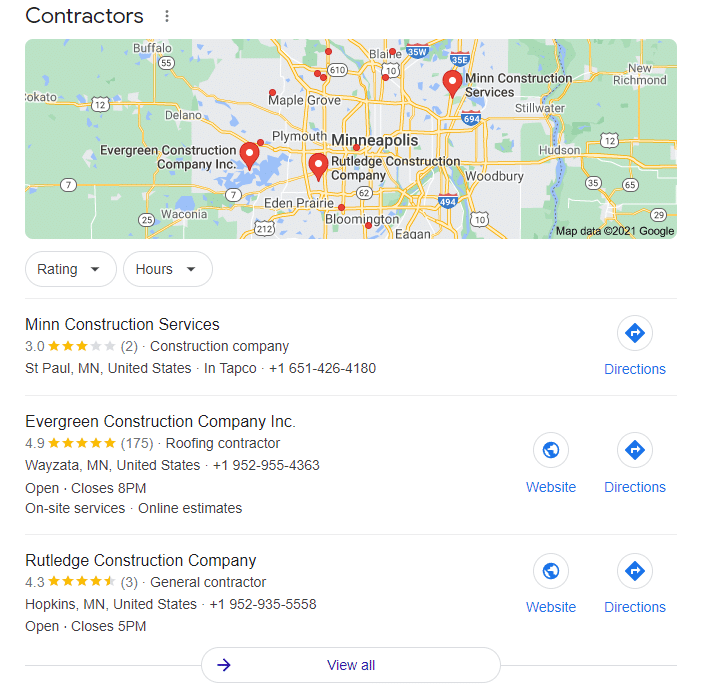 Using this free tool, more people can find you more easily, because Google will let you show up in search results when users look for the kind of service you provide.
The world of marketing trends can sometimes be overwhelming, so it's a good idea to pay professionals to increase your visibility and invest your time in other pressing concerns instead.
After all, when you own a business, you are always on the lookout for ways to save time.
A great way you can do that without cutting corners is automation.
Use Technology to Automate Tasks
With the development of technology, many industries have been embracing new trends to improve the effectiveness of their operations. One of those emerging methods is automation.
Automating time-consuming aspects of work allows workers to use their expertise to tackle other, more challenging tasks.
According to a 2020 report on the impact of AI and automation on work, as many as 74% of business leaders and employees believe that AI and technology could automate parts of their job.
Let's see how you can achieve that in construction.
The most common example of construction-site automation is the use of autonomous machines. Those are devices that rely on AI to complete their tasks autonomously and independently, without direct human intervention.
The best thing about such technology is that you don't even have to buy new equipment to reap its benefits.
For example, Built Robotics create control systems that can simply be incorporated into existing construction equipment. Focusing on mining and construction, they enable users to run excavators or bulldozers from their laptops.
That doesn't mean that human jobs are in danger.
The point of automated excavators is not to be faster than humans but to "deliver consistent commercial value," as the CEO of Built Robotics puts it.
When it comes to service robots, they are most commonly used in warehouse management systems.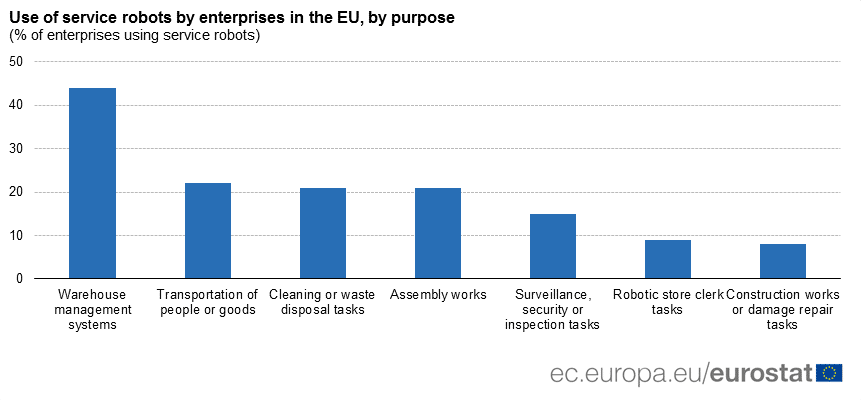 If 44% of automation goes to managing warehouses, it's clear that people have recognized the inefficiency of manual tracking of goods. But did you know that you don't even have to use robots for efficient tool and equipment tracking?
For instance, you can use a QR-code-based solution, such as the one by GoCodes, to make sure you never lose track of your tools again.
Expensive tools need proper attention, and you probably already have an equipment and vehicle log. But manually entering data at the beginning, during, and the end of each shift isn't a time-efficient solution.
For instance, the technology used by GoCodes enables you to save time by using any device to track your tools or quickly check out equipment. And you don't have to worry about running out of bulk material, either–the system will send you low quantity alerts.
If implemented appropriately, automation technology saves you time, and consequently, money.
And if you need more ideas on how to save money, consider renting equipment.
Rent Equipment Instead of Buying
In construction, a shiny new tool can only look shiny for a day; what's important is that it does the job well and that it's durable. This is why quality matters more than making sure your equipment is brand-new.
Business owners and managers will often find themselves choosing between renting and owning equipment. Both options have a variety of pros and cons, and their effectiveness will depend on the situation.
But what's always true is that by renting, you can bypass the initial purchase cost.
Construction equipment is expensive, and if you aren't sure a new tool or vehicle will generate a high ROI, maybe it's better to let somebody else bear the cost.
Here are some other costs you can avoid by renting.
First, there are no repair costs. These include more than just paying for the labor required to fix the item. When a tool breaks, you first have to diagnose the problem and then dispose of the broken part.
By the time you repair or otherwise replace it, you've already lost some profits due to lost production. You won't have such problems when renting!
Next, renting allows you to minimize your equipment fleet, which is especially beneficial to contractors. If your equipment needs vary from project to project, it's helpful to be able to get specialized tools each time, but their upkeep is often costly.
Exposure to the sun, cold, dust, and rain can damage the equipment, so it's vital that you store it properly. Because of this, contractors have to pay storage costs for any machinery not being in use.
But only if they own it.
If you choose to rent, you get the equipment when and where you need it, without having to worry about the costs of transportation or maintaining the equipment while it's idle.
Therefore, a smaller equipment fleet has a major advantage: reduced storage costs.
Finally, when renting equipment, you also eliminate depreciation costs.
For instance, a forklift can be valued at $20K at purchase and $13K after a year, and yet it still takes a lot of resources to maintain it.
By renting, you don't have to worry about deprecation and the costs of upkeep anymore.
Keep Your Licenses and Insurance Valid
Obtaining your licenses and keeping your insurance valid is one of the fundamental aspects of running a construction business. Get those in check before even advertising your services or getting a first client.
Creating a long-term business plan or setting up a marketing strategy will increase the effectiveness of your business, but these aren't required by law. Licenses, permits, and insurance are.
However, getting all the licenses sorted does more than show the government you're adhering to the rules. It also shows your partners or subcontractors that you are running an orderly business, setting your collaboration tone.
The same goes for clients: when they see that your documentation is up to code, they know they can expect excellent service.
Since requirements greatly vary by state and industry, you have to put some time and effort into researching your specific situation.
Still, all the time spent on applying for licenses and filling in the insurance details is worth it because it helps protect you against possible future costs.
Keeping your documentation in check can protect you from costly claims. Forbes reports that between "36% and 53% of small businesses are involved in at least one litigation in any given year."
Since you can never know what the future holds, it's better to always play by the book. That way, you're prepared for every scenario.
Additionally, licenses can come in handy if a client ever happens to fail to pay you. In some states, construction licenses can help you collect damages in such cases.
All things considered, gathering valid licenses and insurance is imperative. But don't forget to stay on top of your documentation as well. We've compiled a helpful guide for managing equipment documentation here.
Hire a Person to Supervise the Field
When you own a business, it's easy to fall into the trap of becoming a one-man-band. You're tempted to manage everything, from creating schedules or ordering materials to doing accounting, as well as doing the actual work.
But that's not an optimal way to run a business.
When you overexert yourself that way, accidents are bound to happen.
If you're lucky, the biggest consequence will be a project delivered a week late. However, consequences in construction can be much more severe, such as injuries and fatalities (which construction is notorious for).
This is why you need a person in the field whose job is to oversee the crew and ensure and maintain site safety. An additional benefit of having a supervisor is increased employee productivity.
Some of the duties of a field supervisor are:
Creating schedules for site workers
Ordering and inspecting materials
Training junior staff
Ensuring work safety
Monitoring high-risk activities
Reporting to project managers
The decision to delegate and hire a new person to do all the things you used to do can be difficult. Contractors take pride in their work, and many of them want to do everything themselves to ensure top quality.
Still, when the scope of your operations expands, hiring a field supervisor improves the standards of your work. Delegation is a hard skill to learn, but it can increase the effectiveness of your contracting business.
Having a designated person to supervise the field ensures that the work goes smoothly and safely, leaving the client satisfied.
Conclusion
Running any kind of business is challenging, and contractor business comes with its sets of challenges. But there are methods you can apply to achieve maximum efficiency and ensure many years of successful operations.
You can act in advance by obtaining all the necessary permits and creating a long-term business plan.
A good marketing strategy will ensure you work with the best clients, and a field supervisor will get the most out of your business.
Finally, you can directly reduce costs by renting equipment and automating parts of work.
Implement these tips and watch your business grow successfully.