Throughout the entire duration of a construction project, it is important to keep a record of snags that will require fixing later on.
However, if that list is disorganized and not accessible to everyone involved, the entire process can get a bit chaotic.
Snagging tools can help you prevent this.
If you're looking to learn about the benefits of using snagging tools for construction and get some tips on how you can choose the right one for your business, this article is for you.
What Are Snagging Tools for Construction
As your construction project progresses, the property you're working on will periodically need to be checked for minor defects, also known as snags.
During the snagging process, you'll need to keep track of those defects to make sure they get fixed before the project is completed.
There are various ways in which you can do that, such as on a piece of paper or in an Excel spreadsheet.
However, pen and paper lists can easily get misplaced, and spreadsheets can become cluttered and disorganized after a while.
That is why you may want to consider investing in a snagging tool.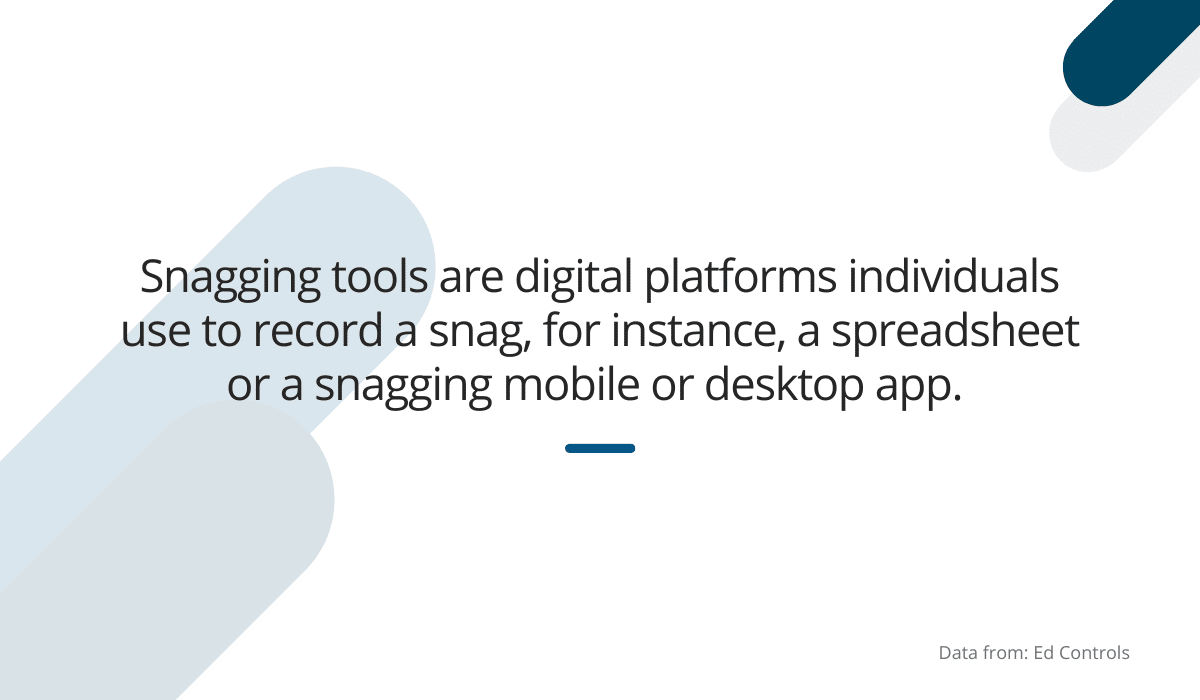 Seeing as snagging tools are made specifically for the purpose of creating and managing snagging lists, they are bound to help you organize information about defects that need to be fixed in an efficient manner.
Why Construction Companies Should Use Snagging Tools
There is a plethora of construction software that serve different purposes, so it's easy to put specialized snagging tools on the back burner.
But if you look into how a specialized tool can make the snagging process more efficient, you are likely to decide that your company needs one.
Here are just some of the benefits of using snagging tools for construction projects.
Efficient Snag Management
One of the main benefits of snagging tools is that they allow you to gather and organize snag-related information in an efficient way.
When you opt for a snagging tool, you don't have to worry about how you're going to categorize information about the snags you come across.
For example, take a look at what a snagging list item looks like in the IssMan snagging app: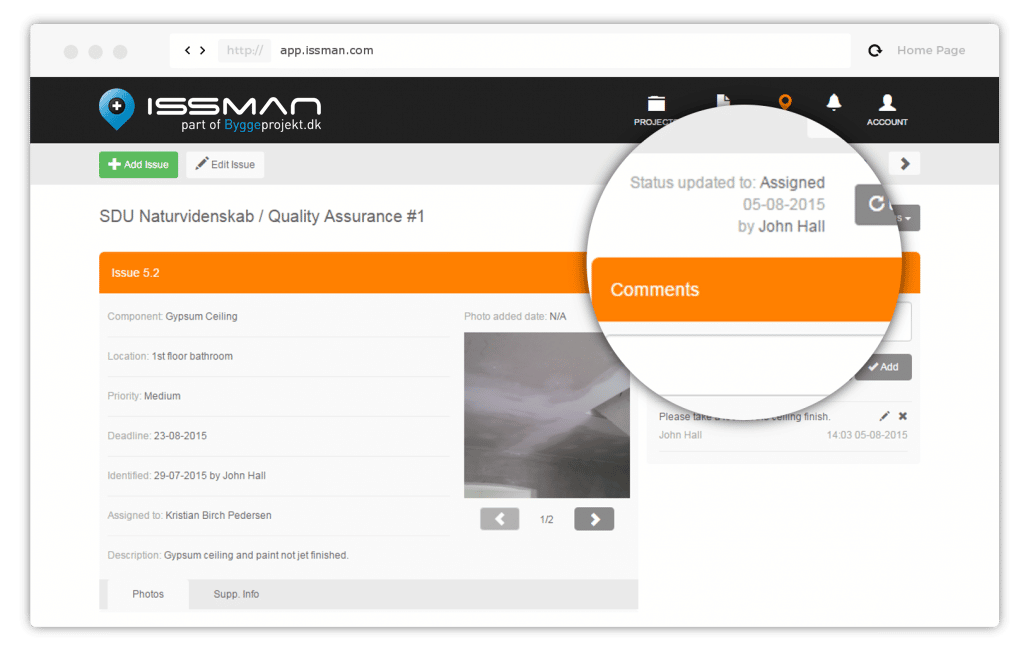 This app comes with fields asking for snag information, such as a description and a photo, the location of the snag, how urgent it is to fix it, who identified it, and who is responsible for fixing it.
All you have to do is populate the fields with the required details and then share the list with your crew.
The option to assign tasks to specific workers through the snagging app is arguably one of the most important features for increasing efficiency among your crew members.
Your workers can simply access the app from their devices and find out exactly what snags they're in charge of.
When all of the information is clearly laid out and available to all relevant parties, there is no confusion about what needs to be done and who needs to do it.
Controlled Construction Project Costs
Apart from improving efficiency and facilitating accountability, snagging tools are also useful for ensuring you finish the project within the agreed-upon time frame and budget.
Minor defects are a common occurrence in construction projects, so you need to make sure you leave plenty of time and financial resources to fix them.
If you don't, unexpected costs can arise from inefficient snag handling and the resulting breaching of deadlines.
Preventing this will require good time and money management.
Snagging tools can come in handy here because they allow an overview of all snags in one place.
For instance, Novade provides a clear list of defects and whether they've been fixed, need to be assigned, or waiting to be fixed.
Having insight into the exact status of each snag allows you to plan ahead and delegate tasks.
This works best if you don't leave the snagging for the very end of the project. Try to make time for continuous construction site inspections and add snags into the tool as you go.
That way, you'll be able to better manage the time and resources needed to fix them.
Improved Team Communication
According to the Construction Disconnected Industry Report from 2018, the lack of "a common platform for all project stakeholders to communicate and share project data" is the third biggest reason for poor communication among project stakeholders.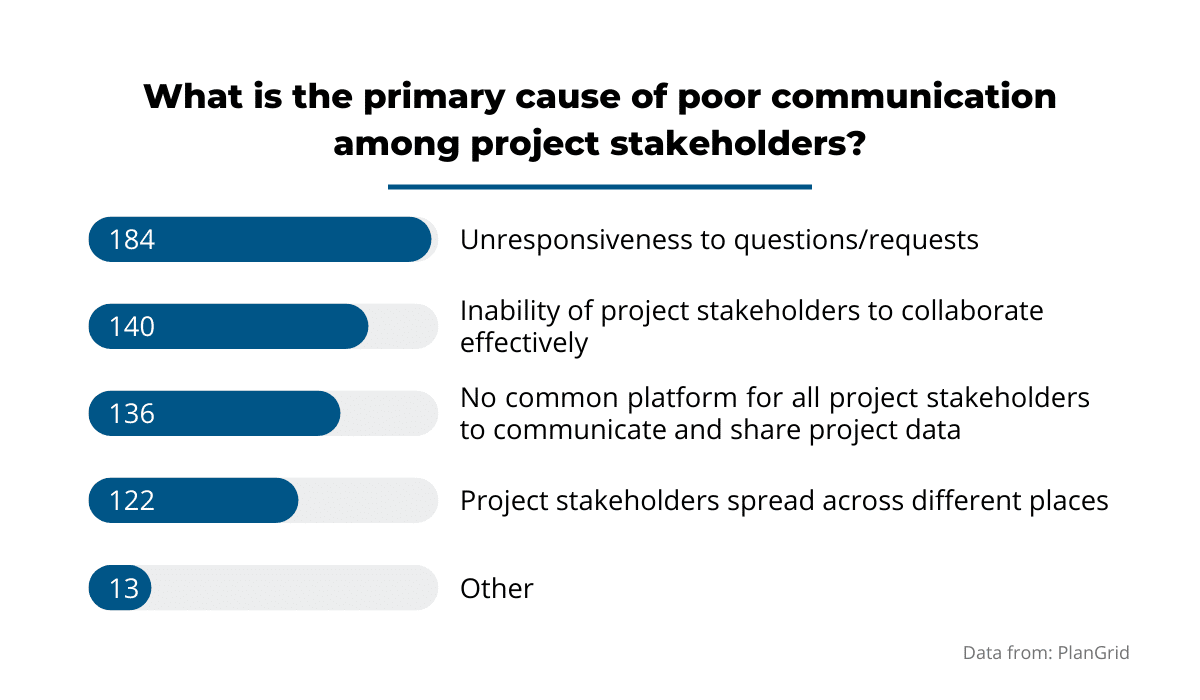 These numbers show why it's so important for construction companies to continuously work on improving communication among their team members through tools such as snagging apps.
Handwritten snagging lists are difficult to update and distribute among team members, and Excel spreadsheets can end up looking messy if you try to insert pictures, videos, and location tags.
However, if you opt for a snagging tool, you can be sure that up-to-date snagging information will reach every crew member.
It is going to allow your workers to document and share snag photos, locations, and descriptions with each other in real time, thus making sure everyone is on the same page.
Informed Decision-Making
When you opt for a snagging tool, you are also making it easier for yourself to make informed decisions about what steps you need to take in order to get the snags fixed on time and finish the project as planned.
Snagging tools offer a well-organized, comprehensive overview of all aspects of the snagging list in one place.
Take a look at the way the Sitemate snagging app provides its users with an overview of all snag-related information.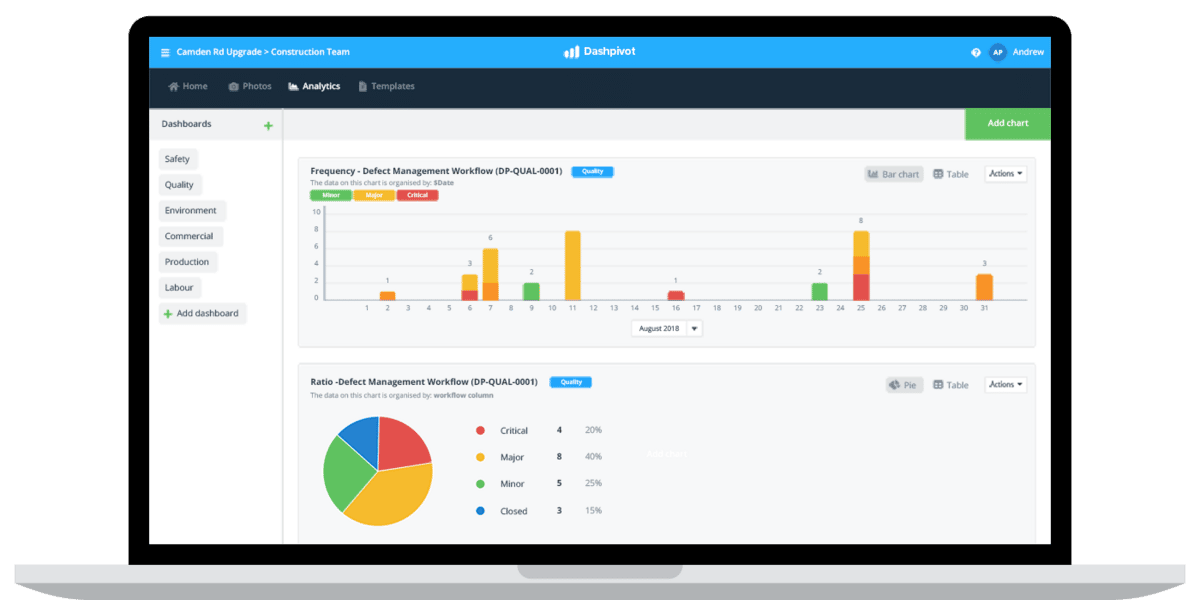 The app allows the construction company to select what data they want analyzed—from the number of snags that occurred to their type and frequency.
After analyzing the project data, you'll be able to estimate how much time, money, and effort fixing snags takes, understand what you can improve on, and adequately prepare for upcoming projects.
Tips for Choosing the Right Snagging Tool
Opting for a snagging tool instead of the more traditional methods of creating and managing snagging lists comes with a variety of benefits for your crew and your business.
With so many options on the market, though, it might be difficult to choose the tool that is the right fit for you.
That's why we advise you to thoroughly research multiple available options while paying attention to the following factors: device compatibility, access to the software, ease of use, and potential hidden costs.
Pick a Tool Compatible With Various Devices
The first thing you need to pay attention to when choosing a snagging tool is its compatibility with different devices and operating systems.
Firstly, look for a snagging tool with a user interface that can adapt to various screen sizes.
That way, you'll be sure that the app looks right on everyone's device, whether they are using their smartphone, tablet, or computer.
Secondly, you need to look into what operating systems the snagging app is available for.
Some apps, such as SnagID, are available to both Android and iOS users, whereas SiteWorks currently only caters to iOS users.
BuildScan is a good example of a snagging app that is compatible with various devices and operating systems: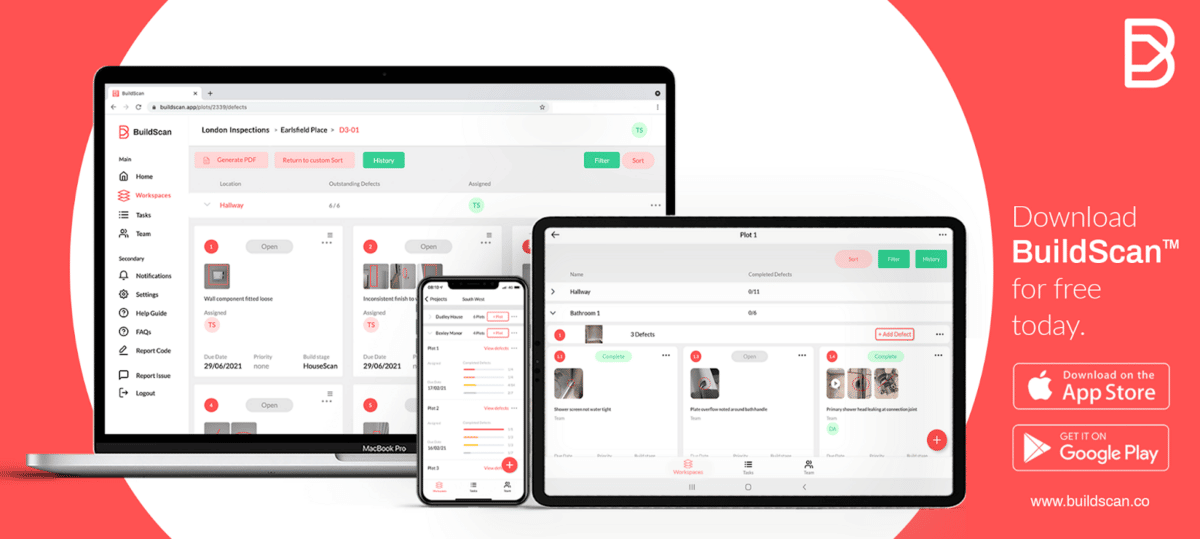 As you can see in the image above, snagging list details are clearly laid out regardless of the device, and the app can be downloaded from both the App Store and Google Play.
Even if all of your team members are using devices with the same operating system, opting for an app that works on different platforms might be a safer choice.
After all, you don't want to invest in an app that you may no longer be able to use if you switch from one operating system to another.
Prioritize Cloud-Based Tools
According to MGI's Industry Digitization Index, construction is still one of the least digitized industries.
However, more and more construction companies are recognizing the importance of going digital and utilizing cloud computing for data storage and sharing.
Research shows that there is a correlation between using cloud-based solutions and improved participation and organization among construction workers.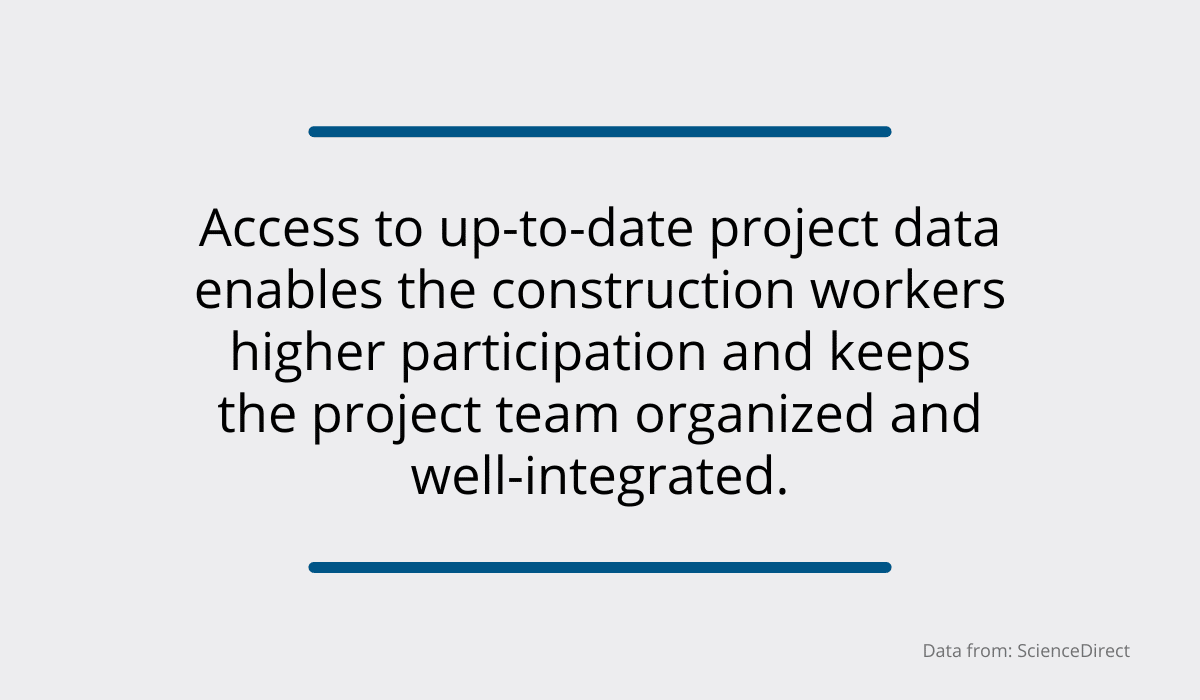 To reap the benefits of cloud computing, you want to make sure that the snagging tool you opt for is cloud-based.
This will allow your workers to access the app from any device and find out exactly what snags they're in charge of.
Furthermore, when they finish fixing a snag, they don't have to get in touch with a supervisor to let them know they're done and ask what they should do next.
They can simply update the status of the snag in the app and move on to the next task that has been assigned to them.
A cloud-based snagging tool is going to make it easier for your construction workers to collaborate, access and exchange up-to-date information, and update their progress in real-time.
Evaluate the Tool's Ease of Use
Apart from being cloud-based and compatible with different devices and operating systems, you want your snagging tool to be easy for your workers to use.
When looking into different snagging tool options, keep in mind that not all of your workers may be tech-savvy.
That is why it's important to make sure that the tool you opt for is user-friendly and intuitive.
Take some time to explore different options and read user reviews in order to decide which one is the right fit for your team.
For example, users of the snagging tool Snag-App point out how easy to use and intuitive it is:

Despite your best efforts, though, some of your workers still might find the snagging tool difficult to get the hang of.
If that happens, organize additional training during which you'll educate them on how to use the app and encourage them to help one another as they adjust to the new tool.
After all, a snagging tool should make creating and managing snagging lists simple, so try to ensure that your workers have a positive experience.
Watch Out for Hidden Costs
Lastly, watch out for any hidden costs the snagging tool might incur after you've downloaded it.
Many snagging apps on the market are transparent about the fact that they offer a free trial period, after which you'll be required to pay in order to continue using the app.
However, there are also apps that may appear free, but actually require you to make in-app purchases in order to gain full access.
To avoid these, you can use a website like AppGrooves in order to compare multiple different snagging apps and get an overview of costs and in-app purchases: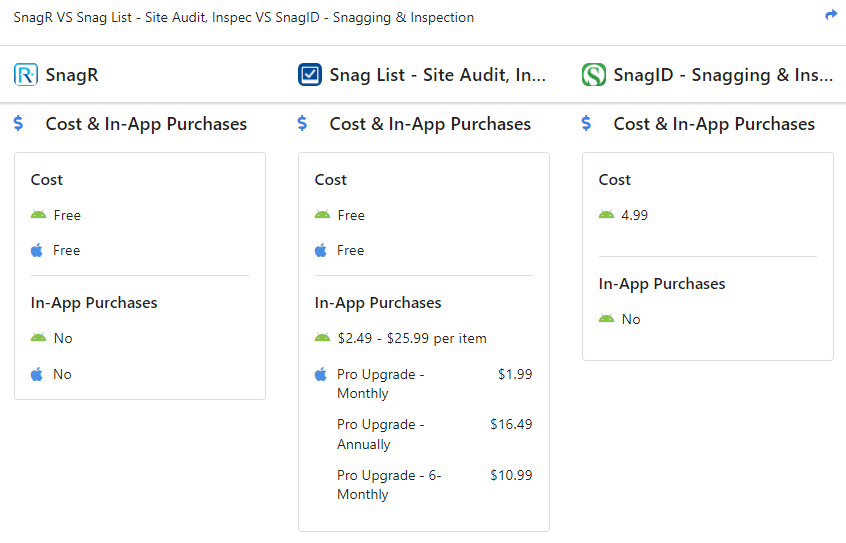 As you can see, there are both paid and free snagging apps, but also those that offer upgrades for a certain price.
Doing thorough research is crucial if you want to make sure that there will be no unexpected additional costs once you download the app.
Examples of Snagging Tools on the Market
Let's take a look at a couple of popular snagging tools currently available on the market.
AuditBricks is a snagging app that allows multiple team members to work on the same project using different devices, and then combine individual items in order to generate a joint report.
Its standout features include organizing snags into projects, adding photos, as well as customizing and exporting the reports to make sharing them easy.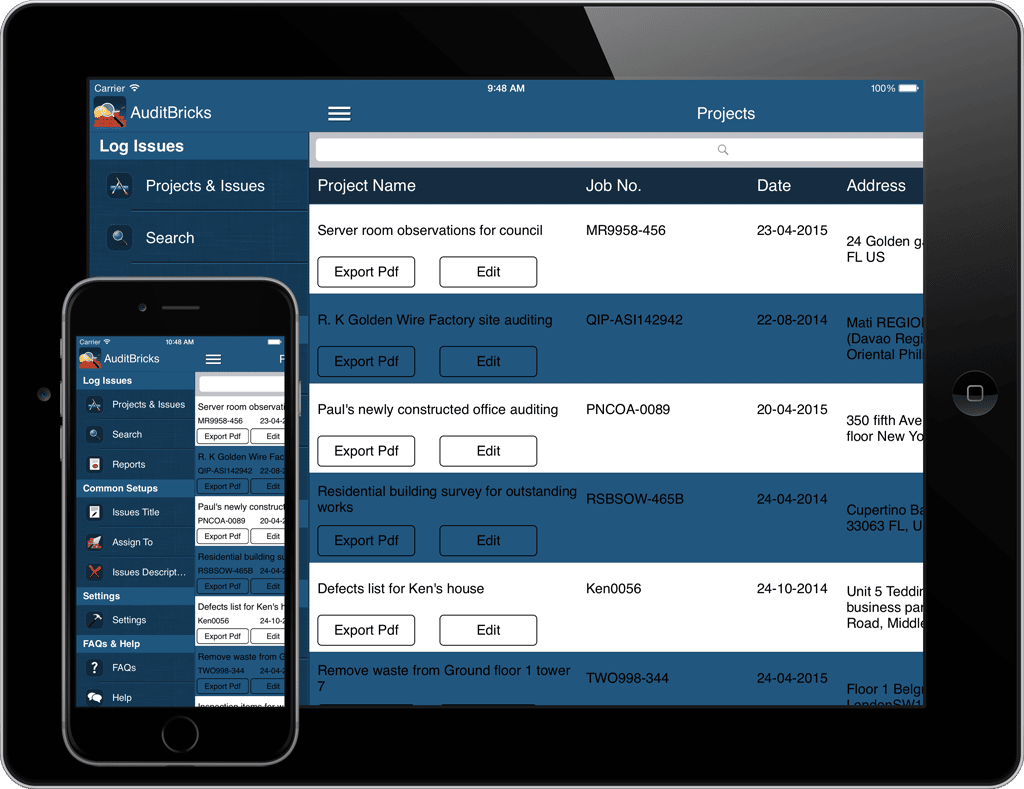 Auditbricks is compatible with both iOS and Android operating systems.
To download and use the app, iOS users will need to pay $9.99, whereas the price is $4.99 for Android users. However, it doesn't require you to make in-app purchases.
If you're looking for a free snagging app, you may want to consider iSnag.
Cloud-based and compatible with both iOS and Android operating systems, this app claims to make the snagging process efficient and intuitive.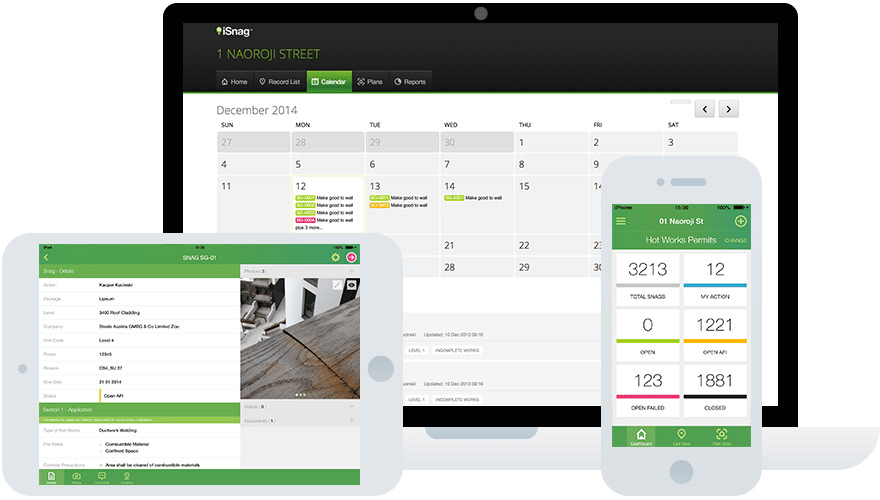 iSnag is going to allow you to pinpoint the exact locations of snags, add photos, videos, and voice recordings, capture snags even if you're offline, as well as help you manage your workflow.
Conclusion
If you want to optimize your construction company's snagging process, consider investing in a snagging tool.
While a pen-and-paper snagging list can get the job done, a tool created specifically for snagging is going to make snag management more efficient, improve the way your construction crew collaborates and empower you to make informed decisions on your future projects.
There are many snagging apps available on the market, so make sure you choose the one that is cloud-based, user-friendly, compatible with different devices and operating systems, and transparent about pricing.