Are you still using pen and paper or Excel to keep tabs on your equipment inspections?
If so, it may be time to switch to QR codes.
QR codes, or Quick Response codes, are two-dimensional barcodes that can be scanned with a smartphone camera to access different kinds of information.
They are capable of holding large amounts of data and, as such, are widely used across multiple industries, but not many know they can also significantly improve and help with equipment maintenance.
In this text, therefore, we'll explore the four surprising benefits of using QR codes in inspections.
Let's dive in.
Quick Access to Equipment Data
In situations where decisions have to be made on the spot, timely access to data is the key.
Businesses across different sectors are starting to realize this, and even in the construction industry, which is sometimes slow to adopt new technologies, mobile devices are now commonly used for work.
The Construction Technology Report by JBKnowledge delves a bit deeper into this topic in its most recent available edition.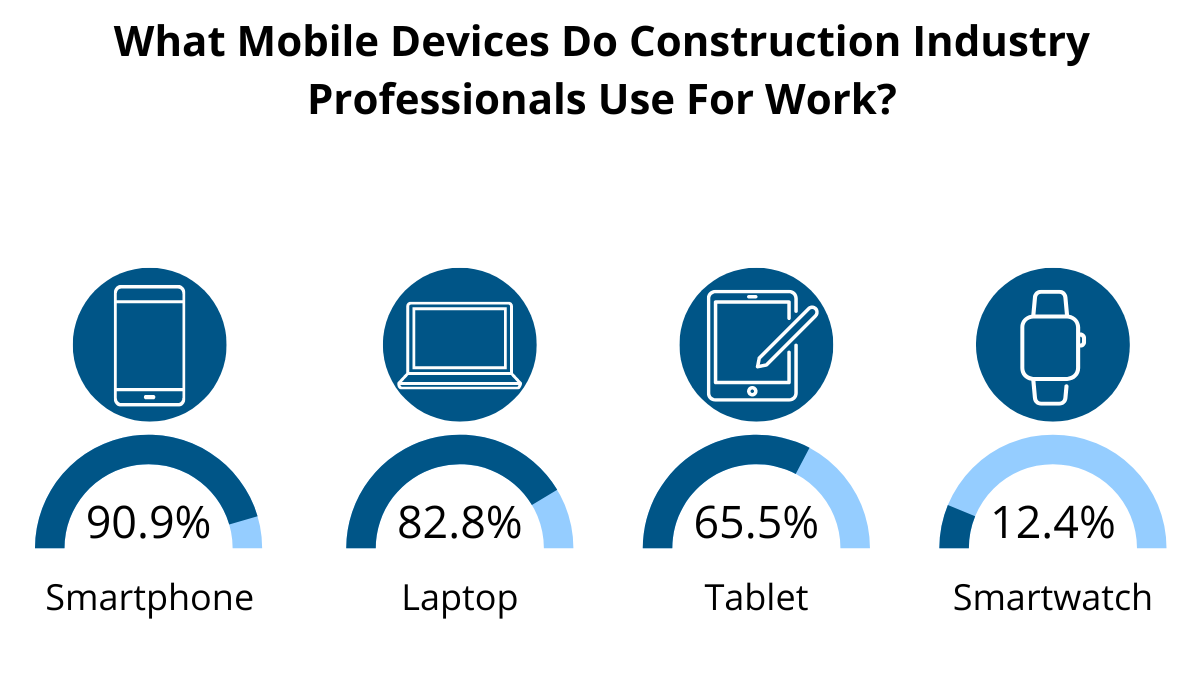 According to this 2021 paper, over 90% of professionals in the industry use smartphones regularly at their jobs for a multitude of purposes, including daily reporting, time management, and tool tracking.
Mobile devices, unlike spreadsheets or paper forms, enable us to review and utilize relevant data on the go, eliminating the need to make numerous phone calls or trips to the office just to, say, take one brief look at a machine's warranty information.
In today's fast-paced world, therefore, it is counterproductive to overlook software, apps, and other technological solutions, such as RFID systems or QR codes, that can enhance every aspect of business operations.
Even when it comes to establishing efficient and hassle-free inspection routines, QR codes are the tool of choice for many due to their user-friendliness and cost-effectiveness.
Here's how they work.
The system is composed of only two elements: software or an app and the QR code labels.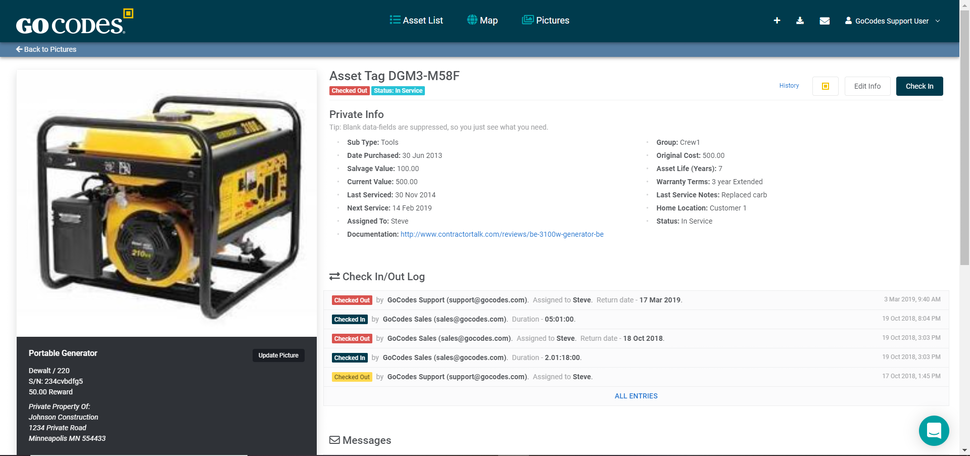 The software securely stores all the crucial asset information in the cloud, such as price and date of purchase, warranty, or maintenance history, which is displayed to the user after one scan of the QR code label.
It truly doesn't get any quicker than that.
But is quick access to equipment data enough to take your inspections to the next level?
Accurate Equipment Data
When should inception be done, what should be done, or which components should be inspected more thoroughly—it's highly likely you're going to make all these choices based on available asset records and maintenance history.
But what if the information in these records is incorrect?
The 2022 survey carried out by Autodesk in collaboration with FMI asks that very same question.
They surveyed 3916 global construction industry stakeholders about their use of project data in decision-making, and as expected, inaccurate information did nothing but slow them down and cause problems.
In fact, a third of the respondents reported bad data resulted in poor decisions half of the time.
Now, if you're still relying on spreadsheets to track maintenance, the chances are you're also dealing with bad data, maybe without even realizing it.
When you think about it, it's so easy to, for instance, press the wrong key on a keyboard by accident and enter a 6 into an Excel sheet where there should've been a 5.
Unfortunately, sometimes, even one incorrect number can result in plenty of issues—issues that could've been avoided by using the right technology.
With the QR code system, your maintenance log is updated during the inspection process, not after it, and once the update to the log is made, there's no changing, deleting, or losing it, which is certainly not the case with spreadsheets.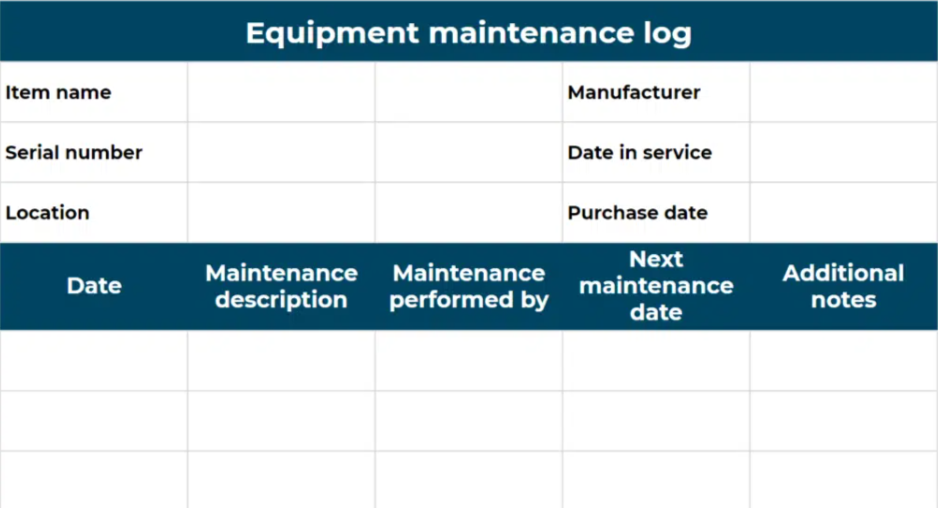 So what does that mean exactly?
It means this maintenance tracking method significantly decreases the likelihood of human error while allowing you to create a complete history record for each asset that can be viewed anytime and anywhere.
This, in turn, makes asset inspections and management throughout entire life cycles more efficient.
In short, not all data is good data. You need timely, precise, correct, and thorough information to make the right choices, even when it comes to inspecting your equipment.
Be sure, therefore, to have systems in place that facilitate well-informed decision-making.
Standardization of Inspection Tasks
Unfortunately, equipment inspections are sometimes overlooked on account of being incorrectly perceived as too time-consuming and unnecessary.
However, skipping a service task here or there can, in fact, lead to serious consequences for your assets in the long run.
By neglecting inspections, you risk missing a small problem that could turn into a bigger issue and cause malfunction down the line.
Now, imagine if an excavator failed in the middle of an ongoing project. This would be a complete disaster, potentially causing reputational, operational, and financial damage to your business.
Not to mention the fact that the bigger the problem with the machine, the more challenging and costly it is to fix it.
At GoCodes, we understand how valuable your assets are and consider maintenance a vital task that should never be skipped out on.
That's why we have introduced a feature called Tasks, which standardizes the whole inspection process and ensures everyone on your team can fulfill their responsibilities without any hassle or confusion.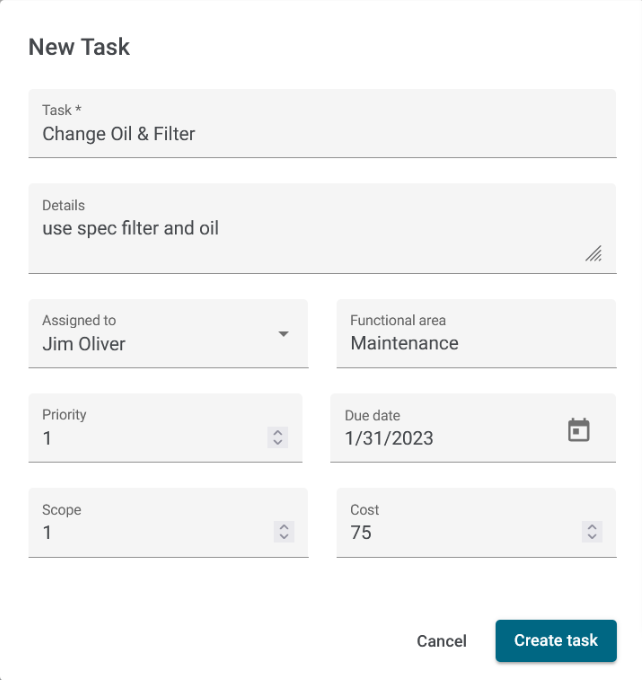 To use this feature, simply tag your assets with GoCodes QR code labels, input the asset data into the system, and you're good to go.
If, for example, a compressor needs an oil and filter replacement, select the machine on the asset list, choose an employee to perform the task, and provide them with all the relevant details, like the due date, priority level, and more.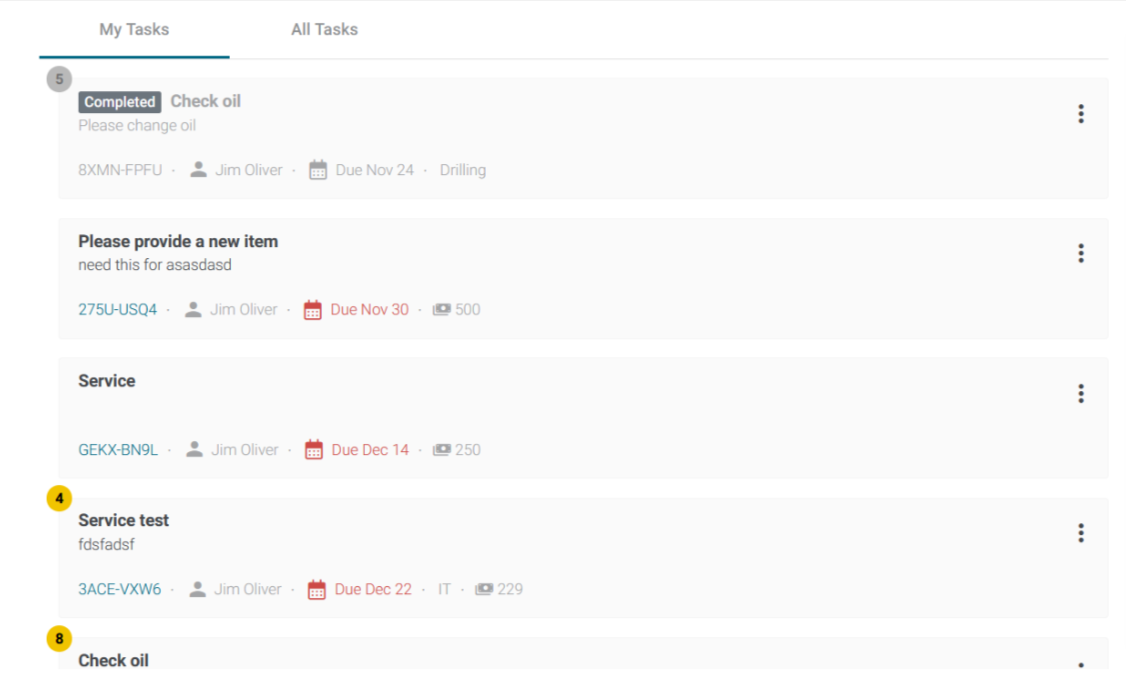 Using the My Tasks and All Tasks tab views, you can then monitor the assignment's status, as well as edit it or assign it to a different person.
Overall, standardizing your inspection routine with modern technology can greatly enhance your team's communication and coordination, resulting in a considerable efficiency boost for your overall maintenance game.
Fast Response to Found Issues
Ensuring that everyone stays on top of their tasks will definitely help guarantee that equipment issues are discovered early on, and when that happens, the next step should be fixing the problem as soon as possible before any major complications happen.
David Young, Product Application Specialist at Caterpillar, agrees.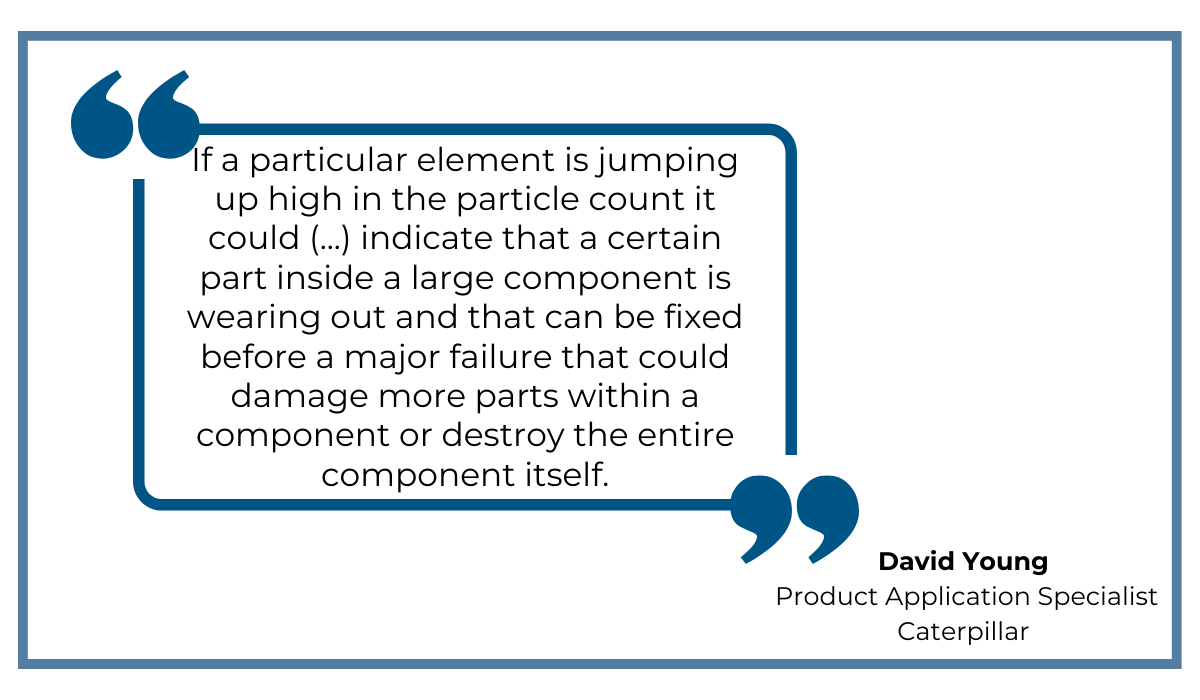 According to him, it's vital to pay attention to small indicators of component wear and tear because ignoring these warning signs can cause serious harm, even to the other component parts.
In order to swiftly address such issues, it's important to have a simple yet efficient method for your team to request maintenance.
One solution is implementing a QR code system.
If a worker comes across an issue, they can notify the maintenance department by simply scanning the label with a QR code and submitting an inspection request.
This eliminates the need to make dozens of phone calls trying to track down someone who can assist, which is obviously quite time-consuming.
After the service request is submitted, the person in charge receives an email and text message with all the necessary details, including the asset name and GPS location, date of request, or other relevant information.
With this system in place, you can rest assured that, even if problems do arise, they will be quickly resolved, preventing any further damage to the machinery or unplanned downtime for workers.
Conclusion
To sum it all up, utilizing QR codes in equipment inspections can be a game-changer for construction companies.
By boosting asset data efficiency and accuracy, this technology can streamline the inspection process and facilitate better collaboration among staff while reducing time and resource expenditures.
Ultimately, there's no denying that incorporating QR codes can help ensure optimal equipment performance as well as job site safety and is, therefore, definitely worth considering.