Construction equipment is one of the most expensive investments for any construction company.
So, you're probably aware that better equipment management is necessary to get maximum ROI on these assets.
With the right information and data, any equipment manager can ensure that the company's projects run smoothly by properly purchasing, maintaining, and allocating construction equipment to job sites.
So, here are some of the best practices you can adopt to create a more efficient construction equipment management process in your company.
Have a System for Equipment Pickups and Returns
Equipment management can become complicated if you're responsible for equipment allocation and scheduling for multiple job sites.
But even if you have one job site, it can be challenging to understand which equipment is being used and which is sitting in storage without an effective system for checking equipment in and out.
Every equipment manager has their own system in place. Some swear by spreadsheets, while others utilize specialized software.
We could go into the pros and cons for both, but generally, if you want to take your equipment management process to the next level, you should opt for software.
Why?
First of all, you'll have a centralized database of all your equipment and tools, which can be updated and monitored in real-time.
That way, whenever someone checks in a tool, you'll be able to see it on your desktop or mobile phone immediately.
The data is more accurate and reliable, and you can make better decisions regarding equipment dispatching and returns.
What's more, this type of visibility can help you create an entire logistics plan where you'll assign trucks to transport different equipment based on their location, which can speed up asset delivery and project completion.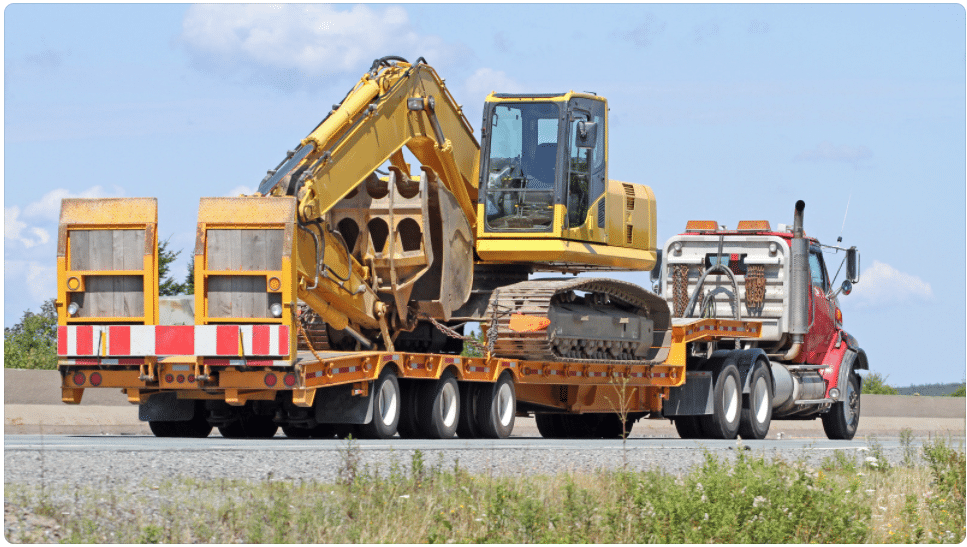 As you're well aware, time is crucial in construction, so if you can speed up any aspect of equipment allocation and dispatch, you'll be able to finish more projects on time.
GoCodes' customers frequently need to track their assets effectively.
In this customer's company, they're allocating resources across 13 different locations, and they used to find it difficult to account for every single asset.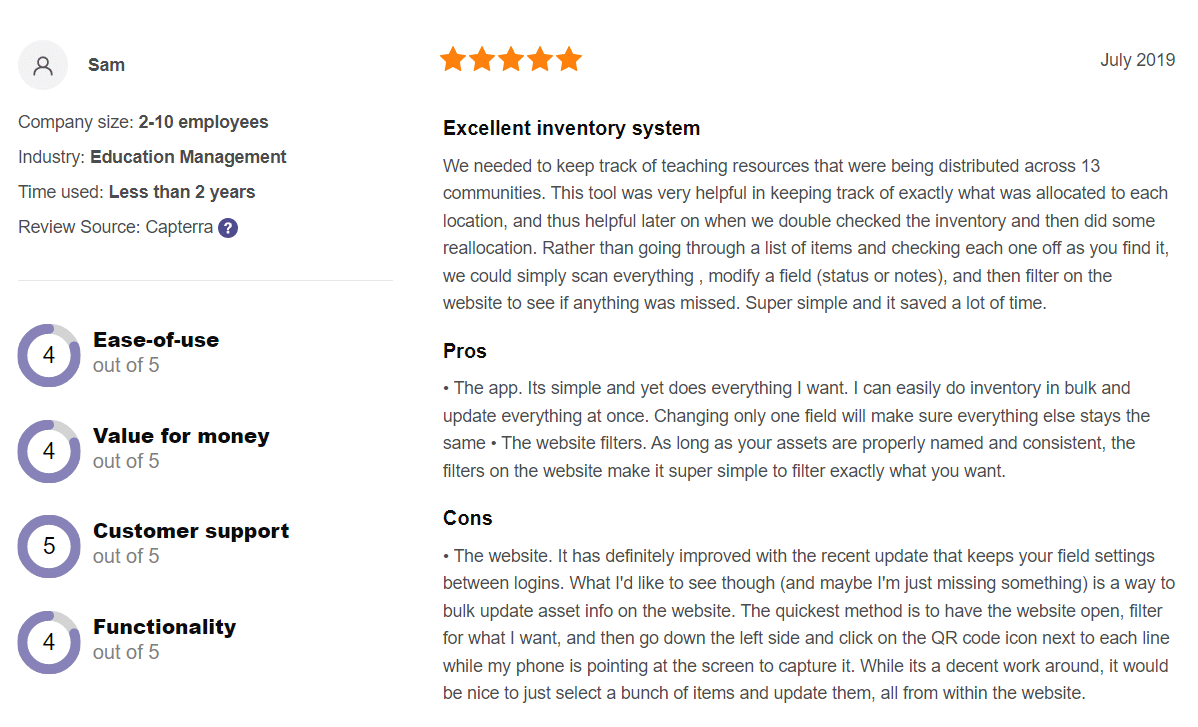 But comprehensive and easy-to-use software like GoCodes can help you look into the history of your assets, see what you own, and double-check if all assets are accounted for.
Knowing the equipment's location and its current status is crucial if you want to successfully assign it to your employees, organize delivery, track transportation, and get it back at the end of the day.
Provide Equipment Operators With Proper Training
Nobody is an expert when they first start using a piece of equipment.
You can't, for example, just hand over the keys of an excavator to a new employee and tell them to do their job, for legal and safety reasons.
That's why you need employee training.
But what do you get from a good operator training program?
Ideally, you'd want your employees to come out of a training program with better knowledge of how heavy equipment works, which safety procedures to follow but also how to properly store equipment and tools after use.

This could mean a great difference in expanding your equipment's lifespan and maximizing your ROI. Which also means more efficient equipment management.
So, let's look into how you can organize a comprehensive training program for your operators.
The first thing to do is to assess your company's needs.
Do you have any extra wheel loaders you want to use, but everybody on your team struggles with operating them?
Or do you want to conduct safety training for boom lift operators to prevent accidents?
This will help you organize a more meaningful program for your workers and give them straightforward information about specific equipment use.
Next, consider how you'll conduct the training. The best way is to ensure the workers have hands-on experience with the equipment.
Even the latest Harvard study confirmed the old truism that active learning is better than passively sitting in lectures.
In other words, your operators will learn the best and most if they're actually using the machines.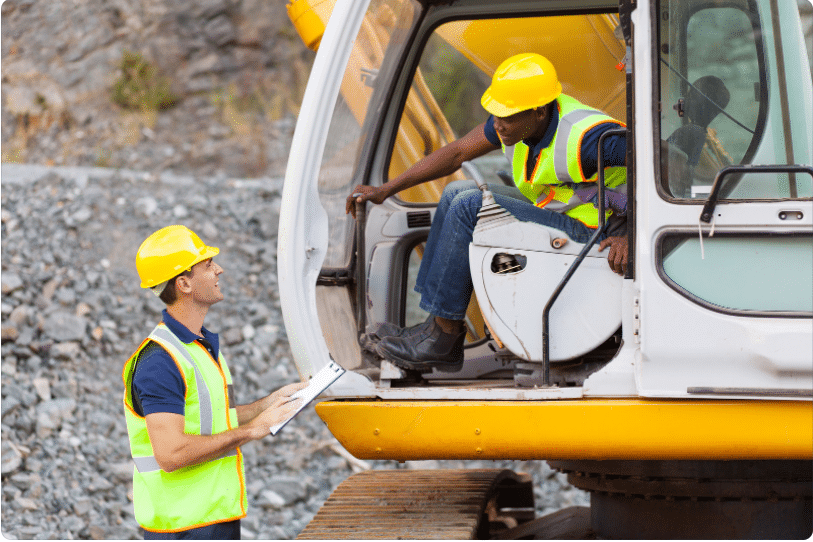 In addition, you can pair up new employees with more experienced members of your team.
They could offer the newcomers one-on-one mentorship and show them how to work with construction equipment and tools.
Learning from the company's experts will ensure employees get accurate feedback and information about the use of the equipment and even get some insider tips that could make their job easier. 
If you don't have an expert on your team, you can outsource the training and bring someone in to conduct it.
Another excellent learning resource is to look into equipment manuals, guides, and training videos.
Even though the Internet is full of information, you can select resources relevant to your company's procedures and operating standards.
For example, the YouTube channel Heavy Metal Learning is a great learning resource about heavy equipment operation.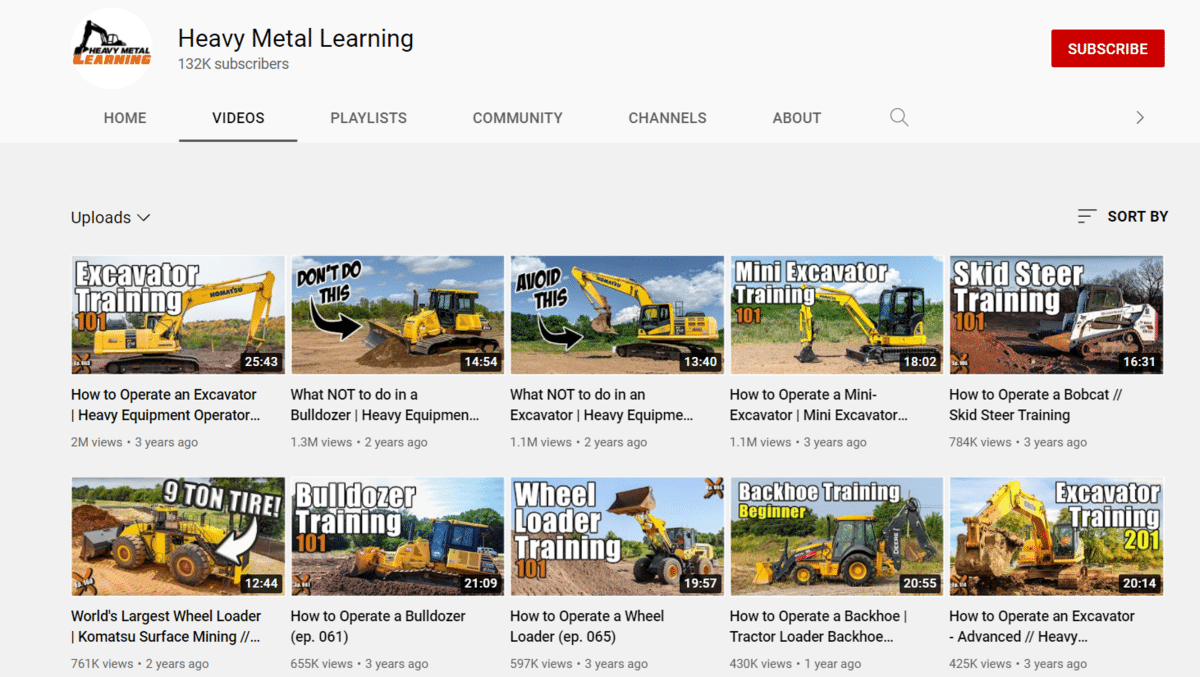 Some of their most popular videos are simple but comprehensive guides on operating different heavy machinery and tools.
What's more, they have videos for beginners and advanced operators.
Basically, this could be a starting point for your employees to see how a machine works and what to be mindful of while operating it, since the channel also has numerous videos about safety practices.
Keep in mind that only properly trained operators will utilize your equipment to its full potential and minimize the risk of damage.
Know the Capacity of Your Equipment
Continuing from the previous section, a big aspect of operator training is learning about specific equipment's capabilities and limitations.
Each piece of equipment is designed for specific construction tasks, and they have the appropriate attachments and spare parts to handle them.
Therefore, knowing the correct attachments and their applications is essential if you want to keep your equipment in operation for a long time.
Operators can easily break a forklift if they frequently overload it due to misinformation or negligence.
Not to mention that this could lead to expensive repairs and unnecessary downtime.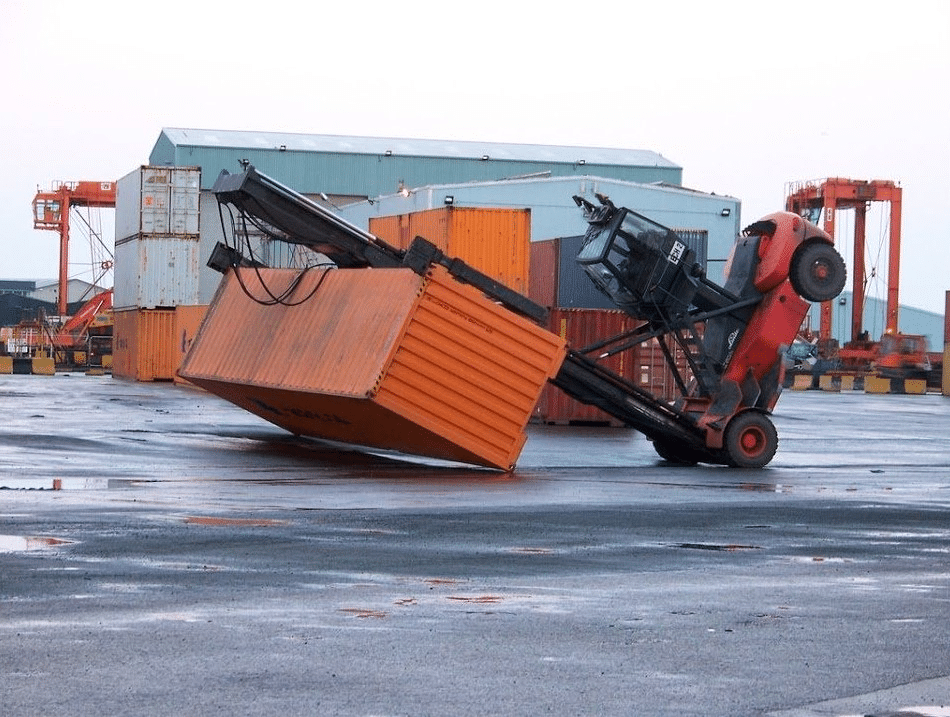 But, knowing equipment specifications isn't just beneficial for your operators.
Equipment managers also rely heavily on this information in order to be able to allocate equipment to the right job sites.
Simply put, you won't send a mini excavator to a job site where you'll need to dig out tons of dirt and rocks in a short amount of time.
It won't be able to do the job efficiently, and the entire project could be derailed.
So, a big part of the equipment manager's job is knowing what your equipment is capable of and which attachments are the most suitable.
You'll easily find the information you need in the manufacturer's manual.
But if you don't have a physical copy for every machine you own, don't worry.
There are plenty of online resources where you can find guides from many major manufacturers.
One of them is the Construction Equipment Guide.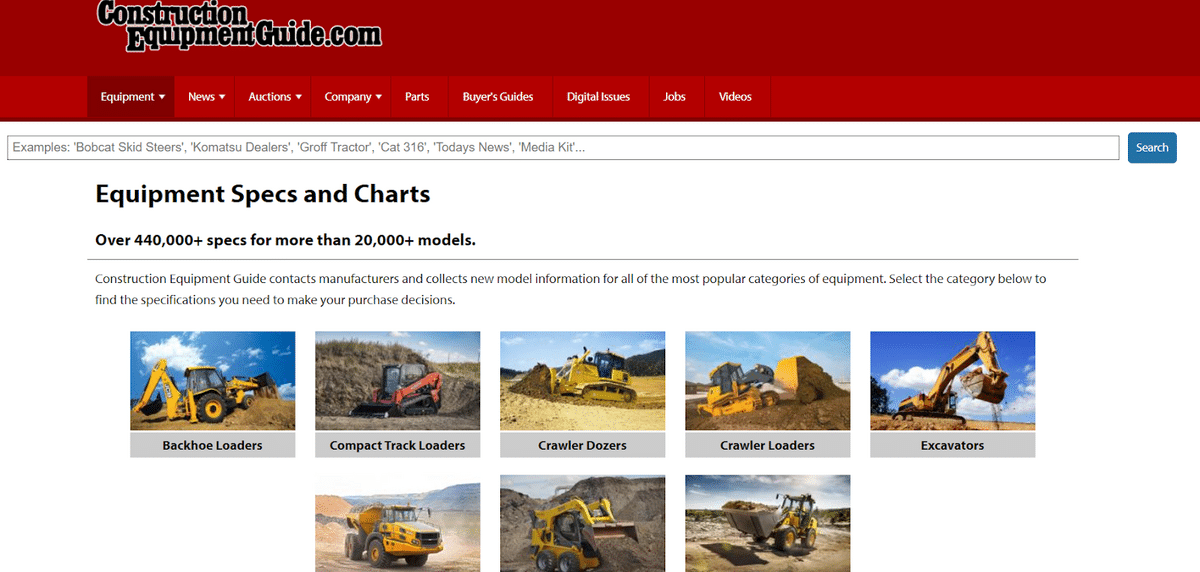 This handy online resource has specification information for commonly used construction equipment from major manufacturers such as Komatsu, John Deere, CAT, Volvo, and Bobcat.
You'll find useful data such as dimensions, engine power, bucket capacity, max speed, and operating speed.
Additionally, make this information available for everyone on your team so they can easily check what they need to work with the machines on the construction site properly.
Remember that, to manage your equipment efficiently, it's essential to follow the manufacturer's recommendations for equipment capacity and limitations.
Schedule Routine Maintenance
Taking care of equipment is another important task for equipment managers.
You're probably accustomed to sending equipment to a mechanic when something breaks or doesn't function properly, but you should also consider preventive maintenance.
This is more than just changing filters and checking for cracks in the equipment.
When you properly monitor your equipment, you're actively increasing its longevity, saving time and money on unexpected breakdowns, and maintaining productivity.
You can watch the short clip below to learn more about the main elements of preventive maintenance and its benefits.
Keeping your fleet in top condition is a major priority for any sensible construction equipment manager.
Otherwise, you might be facing expensive equipment breakdowns and project delays.
Like the Canadian company that decided to skip maintenance for their lime kiln.
When they discovered a problem, the initial costs of fixing the kiln would have been CAN $50 000, but they decided to postpone dealing with it, and the inevitable happened.
The lime kiln broke down, and their repair costs were CAN $300 000.
This poor management decision resulted in high maintenance charges and losses in production profit.
Therefore, preventive maintenance is crucial in taking action before expensive repairs set back your company and ongoing projects.
How do you do that?
The first thing is to establish a routine. This means scheduling regular inspections and testing in the mechanic's shop.
But more importantly, instruct your equipment operators to carry out daily reviews and look out for specific signs of equipment wear and tear that might lead to major equipment failure.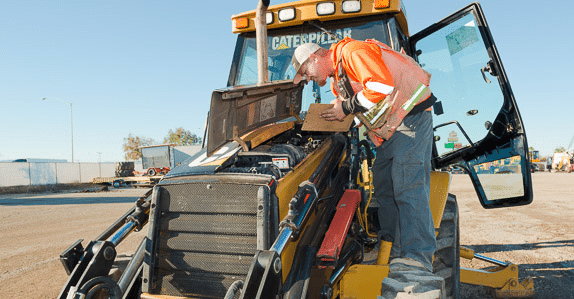 If you successfully organize your operator training, your employees will be able to spot problems such as improper grease fittings, worn treads and tracks, or changes in fluid levels and tire pressure, among other things.
So, tell your operators to check the equipment after each use to ensure they're in good working condition.
Furthermore, you can simplify this process with equipment management software.
You can schedule equipment for a thorough inspection and record the results.
You can put essential data about uncovered problems and repairs performed on the machine (e.g., replaced parts, changed filters, lubrication).
In GoCodes' software, you can look up any asset in the database and check the maintenance fields.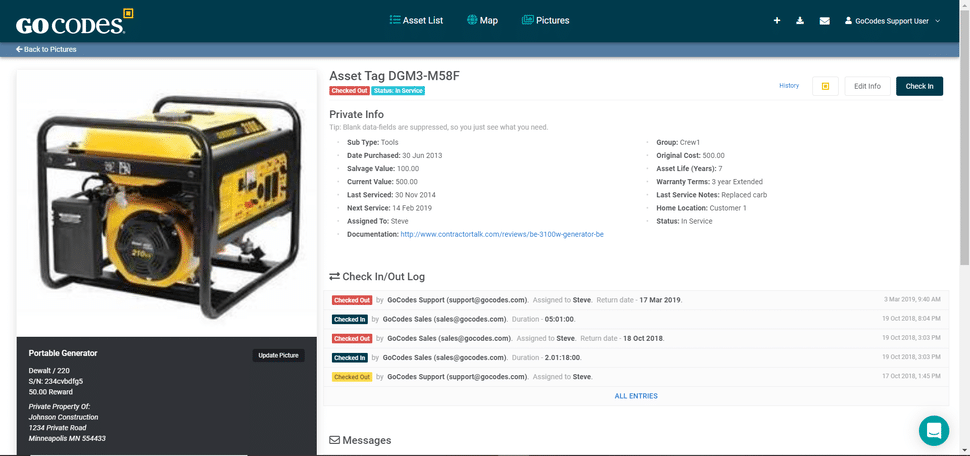 In this way, you'll know when it was last sent for repairs and when the next maintenance cycle is due.
This information should help you plan for equipment allocation, because you know when the equipment will be available but also which equipment will be in top working condition.
Remember that preventive maintenance is an intentional approach to maximizing any equipment's useful life and minimizing unexpected breakdowns that will hurt your company's profitability and successful project completion.
Make It Easy for Staff to Exchange Information About Equipment
Throughout the article, we've hinted at one inevitable fact: equipment management is a team effort.
The equipment manager could not successfully do their job without collaboration with the field workers and vice versa.
Important details and problems need to be communicated with everyone so equipment requests and repairs can be conducted more successfully.
But overall, the entire construction project can progress according to schedule and with the right equipment.
In order to meet project goals, you need a communication plan to enable employees to share data and look for important equipment information.
We've already mentioned using construction software to check the equipment in and out, but another step is using it to enable employee communication.
This allows for a faster exchange of information, so if one asset breaks down, an employee can send a notification about its status so nobody else can use it and create more damage.
It goes without saying that this could reduce project downtime and save you from extra expenses on worker overtime due to equipment breakdown.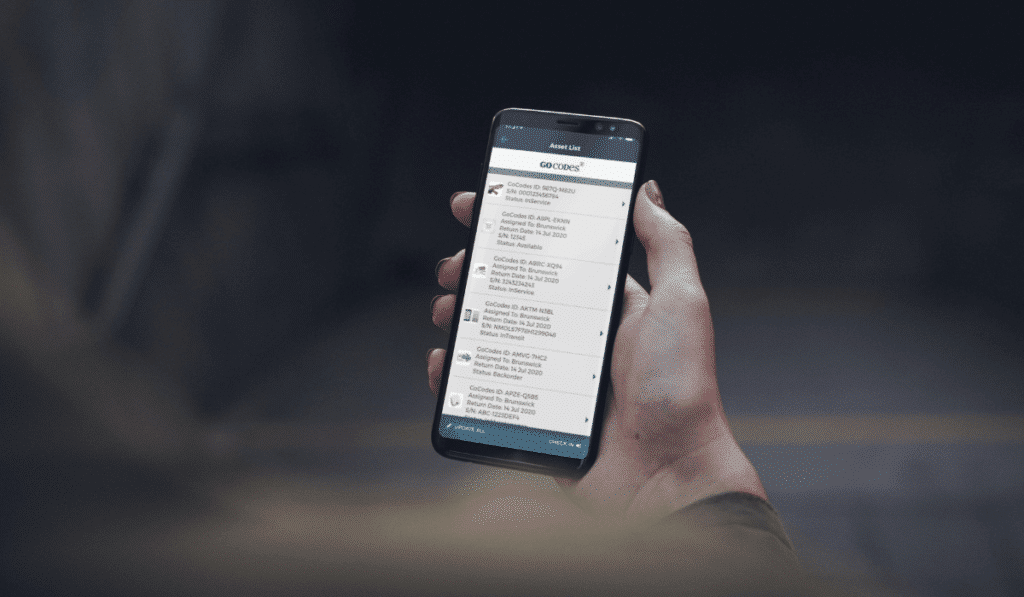 Basically, an effective communication system will give you more time to make better decisions and help you react faster to unexpected project changes.
A centralized communication resource will allow everyone to collect, access, and exchange equipment data and thus standardize the company's communication channels and methodology.
Besides, more accurate data exchange can help you identify trends in equipment utilization that can influence better financial decisions regarding repurchases or fleet expansion.
In short, take advantage of digital tools to improve communication channels in your construction team so you can successfully manage construction equipment.
Conclusion
Your construction company heavily relies on better construction equipment management.
So, implementing these best practices will ensure you prolong your equipment's lifespan, reduce associated costs and invest in the best equipment to create a successful construction company.