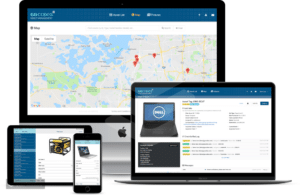 Now you can use GoCodes, too!
 Just integrate our world-class technology with your existing technology and provide your organization access to our top-rated, easy-to-use asset and inventory management solution!
We provide developers with a powerful, standards-based REST/JSON API that gives you complete control over your data and is easy to implement.
Our API ensures an instant transfer of information from GoCodes to your software, which means that your information remains current, all the time.
Using our API, you'll be able to log in securely, search for & update asset information on-the-go, import or export information, maintain your fixed-asset register, track GPS location information or view asset images and more. We have you covered!
The power of the GoCodes API is available to all of our Enterprise customers, as well as custom solution providers.
To learn more, contact our support team today at [email protected].
We look forward to hearing from you!