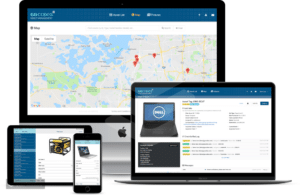 Now you can bring the power and ease-of-use of GoCodes to your custom solutions. As a developer you need a powerful and easy to learn API. GoCodes delivers with a standards-based REST/JSON API that gives you complete control over your data
Now you can add real-time integration between your existing software and GoCodes. Whether you want to import/export your information, maintain your fixed-asset register, track GPS location information or view asset images we have you covered. Our easy-to-use REST/JSON API gives you access to all the feature you need to securely login, search for and update asset information on-the-fly.
Our web-based API supports the following features the following simple REST/JSON requests:
Secure sign-in
Get user role
Wildcard search for assets
Get asset
Update asset
New asset
Delete asset
Copy asset
Swap asset
Check in asset
Check out asset
Update asset location
Update asset location real-time GPS
Get asset location
Get custom data field names
Get allowed values for standard and custom fields
Get image jpg
Delete picture
Update image binary
Update image base64
Update asset assignment options
Get asset type
Get visible columns
Add asset
The power of the GoCodes API is available to all Enterprise customers as well as custom solution providers.
We can provide a comprehensive suite of working test cases so you're up and running fast.
Ready to learn more?Contact our sales team today. [email protected]