Even if you don't have a robust method for forecasting project costs, it's inevitable that you're incurring and tracking costs for any project you undertake.
Yet, the more accurate you are in your cost predictions, the more profitable your business will be.
The latest research shows that just 2-3 inaccurate estimates could put one-quarter of construction companies out of business.
So, how accurate are your estimates?
We've compiled this construction cost estimating guide to help you create a better estimation process and become more profitable.
We'll briefly cover some essential definitions, types, and elements of estimating and further explain why cost estimating is important for construction.
Let's start!
What Is Construction Cost Estimating?
Construction cost estimating is a process of forecasting costs for a construction project. It includes determining the project's feasibility, scope, and budget allocation.
Contractors typically use cost estimations to create a bid for clients.
This process is crucial for construction companies and clients because it accurately represents the construction project's costs, profit margins, and sensible resource allocation.
So when should you create construction cost estimations?
The best time to analyze and forecast the project's costs is during the planning phase, when the project is still an idea.
That way, you have enough time to make changes as you gather more information and input from other stakeholders.
Generally, the sooner you do it, the better your chances of maximizing profits and minimizing risks.
A detailed cost estimate should be produced before construction begins, so that you can avoid preventable issues and losses.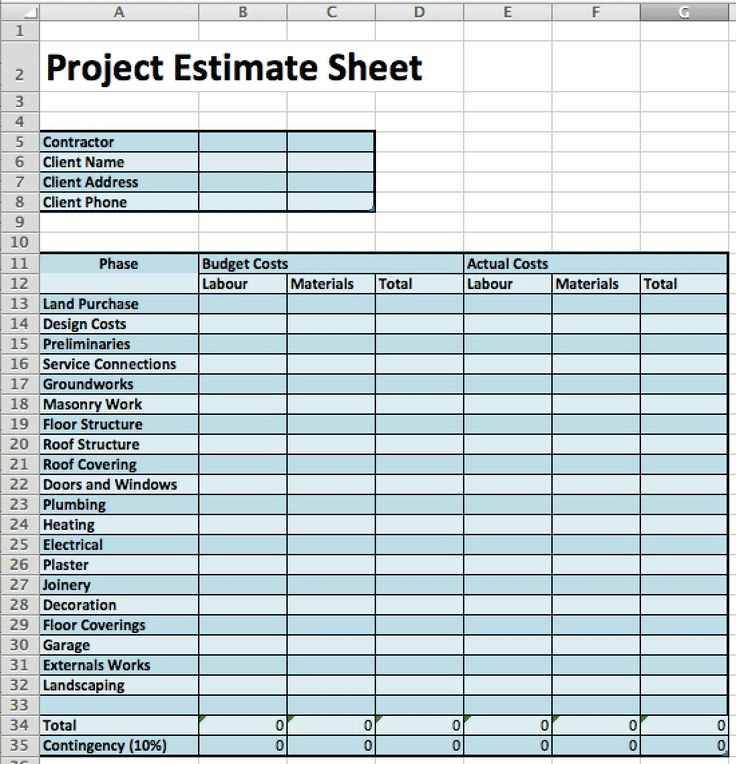 Essentially, you can't know how a project will affect your cash flow until you put down the numbers.
Devoting enough time and effort to creating a reasonable estimate helps clients analyze the financial impact of a project, while contractors need to track cost overruns to maximize their profits.
With construction cost estimates, you'll have a better understanding of the project's feasibility.
Types of Construction Cost Estimates
At every stage of the construction project, you have to review and create a new construction cost estimation.
This is because different factors can impact a project's budget and derail the original forecast.
As the project progresses, it's necessary to track the changes and their effect on the project's budget.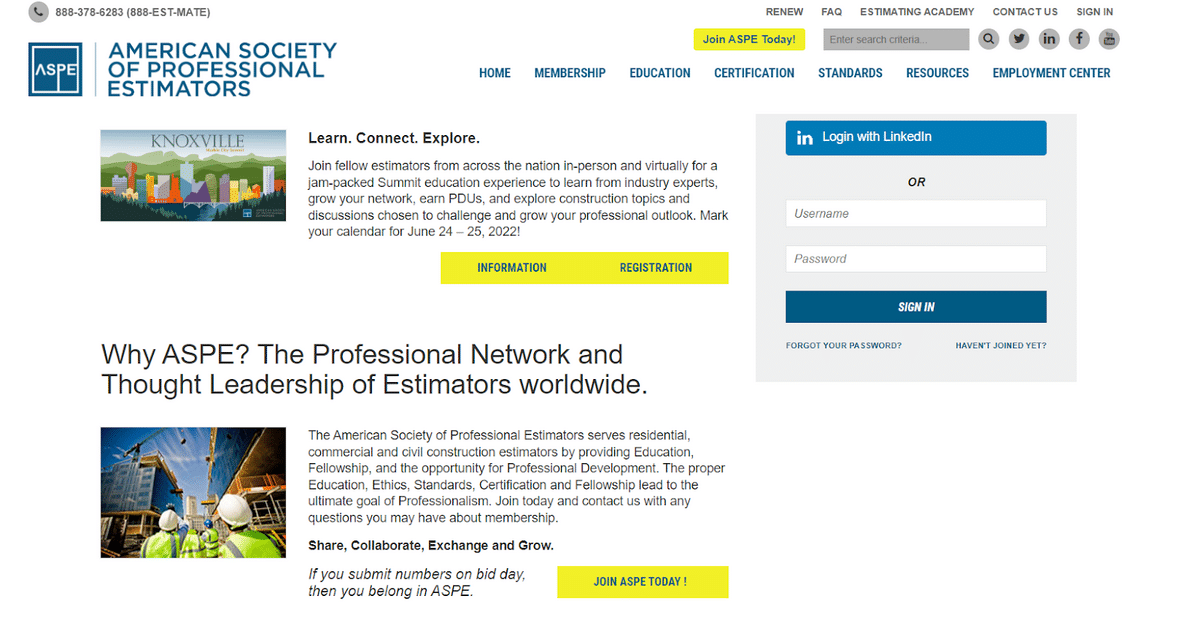 So, according to the American Society of Professional Estimators, it's standard practice to have a five-level system to create accurate cost estimates, which get even more detailed and precise as the project progresses.
Here are the five levels you need to keep in mind:
Order of Magnitude Estimate
Schematic Design Estimate
Design Development Estimate
Construction Document Estimate
Bid Estimate
Yet, there's an even simpler way to categorize different estimates you need to create during the overall construction project.
These categories are summed up as design estimates, bid estimates, and control estimates.
Let's take a brief look at each of them.
Design Estimates
These estimates typically occur during the pre-design and design phases, which is how the category got its name.
You will start with an order of magnitude to determine a project's feasibility with appropriate construction methods.
Then comes the preliminary estimate, which is based on a schematic design. In this estimate, you will calculate costs by looking at basic technologies and conceptual design.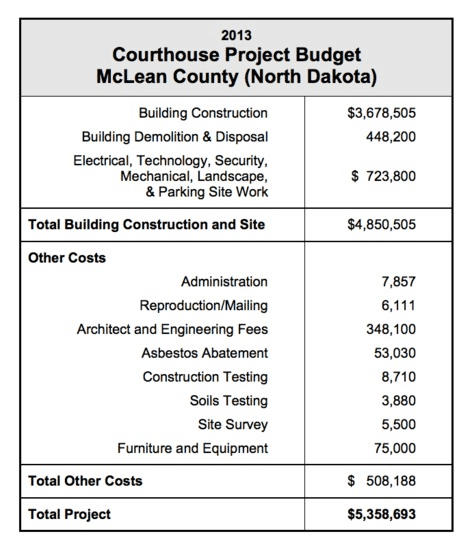 Next is a detailed estimate which is based on design development.
This means that the scope is now clearly defined, and essential features are identifiable, so your cost projections are more accurate.
The final estimate in this category is the engineer's estimate. You'll be looking at construction documents to make a final assessment of construction costs.
Plans are now completed, and specifications are ready, but you also need to account for overheads and profits.
As you gather more information about the project, the more detail you can include in your estimates and accurately assess the project's costs in the initial stages.
Bid Estimates
Bid estimates are created when contractors are ready to compete for a project. Different elements go into creating an estimate for a winning bid, such as:
Direct costs
Supervision costs
Subcontractor quotes
Quantity take-offs
Before placing a bid, these elements need to be carefully researched and calculated to give as accurate an estimate as possible.
The more realistic you are about your bid estimates, you'll have a better chance of submitting a winning bid.
Control Estimates
Once the contract is signed, but before the construction begins, a final set of estimates needs to be created. Their main purpose is to control the costs when the actual construction begins.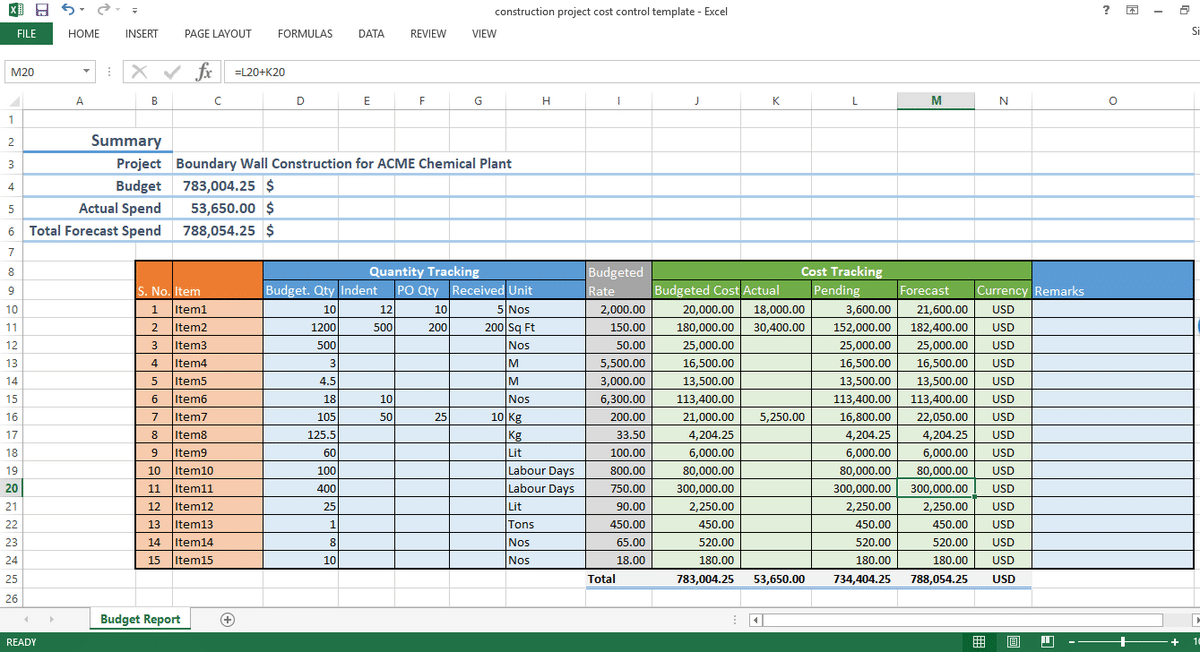 These estimates help contractors plan ahead, mitigate most common problems regarding expenses and determine the overall project's cost upon completion.
The following are the final set of estimates:
Budget estimate for financing
Budgeted project cost
Cost estimates for completion during the progress of construction
For the client, these estimates are essential to plan further project financing, and the contractor can revise them periodically to ensure adequate cash flow and protect his profit margin.
Who Creates Cost Estimates?
Construction estimators are professionals who produce and revise estimates for a construction project.
They're highly skilled and knowledgeable in project design and construction, which enables them to create an accurate assessment of various costs.
As Jon Freeman, a senior cost planner, said in an interview with Career Insights, his job is essentially to work out how much it costs to build a building.
For every project, there are three key things he has to consider when planning costs:
Construction (methods, etc.)
Costs
Speed
That way, he can find the best way to keep everyone happy with the final project outcome.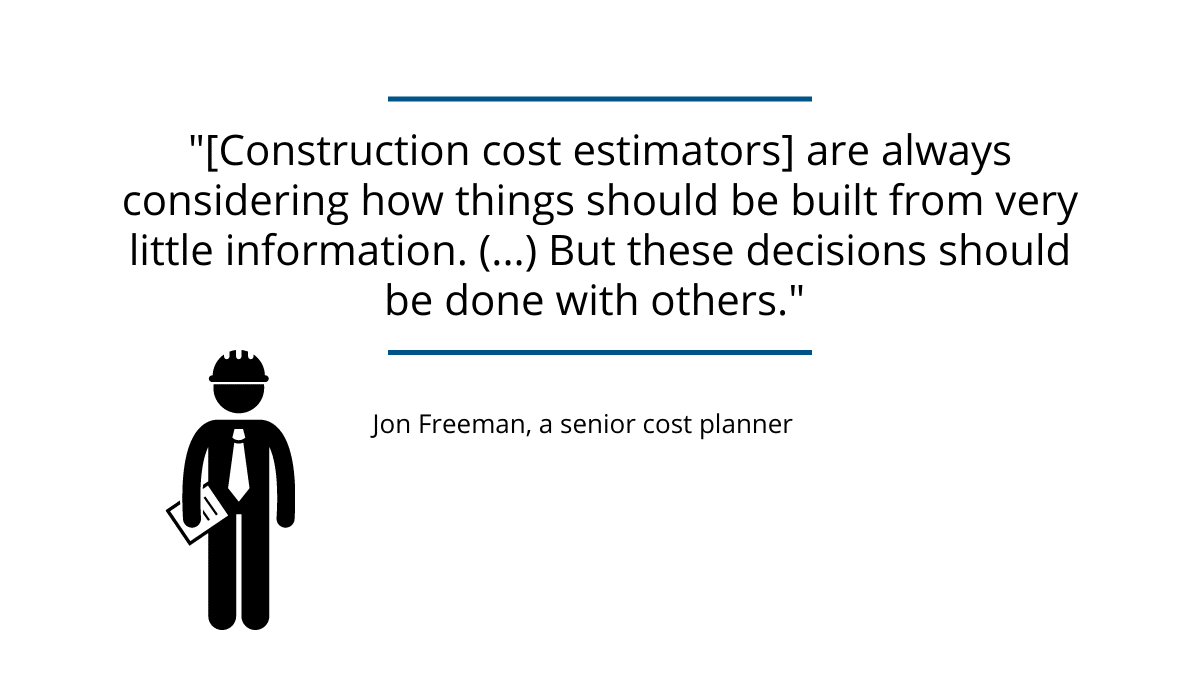 Basically, the construction estimator is the key figure keeping the entire project on track while monitoring the budget and project schedule.
Ideally, they should have practical experience with construction and some essential soft skills. Namely, math, communication, time management, and analytical skills.
Following that, large companies will have a dedicated in-house person for cost estimation, while contractors in smaller companies will have to take on this job by themselves.
Nevertheless, the role of a cost estimator is crucial to the cost estimation process.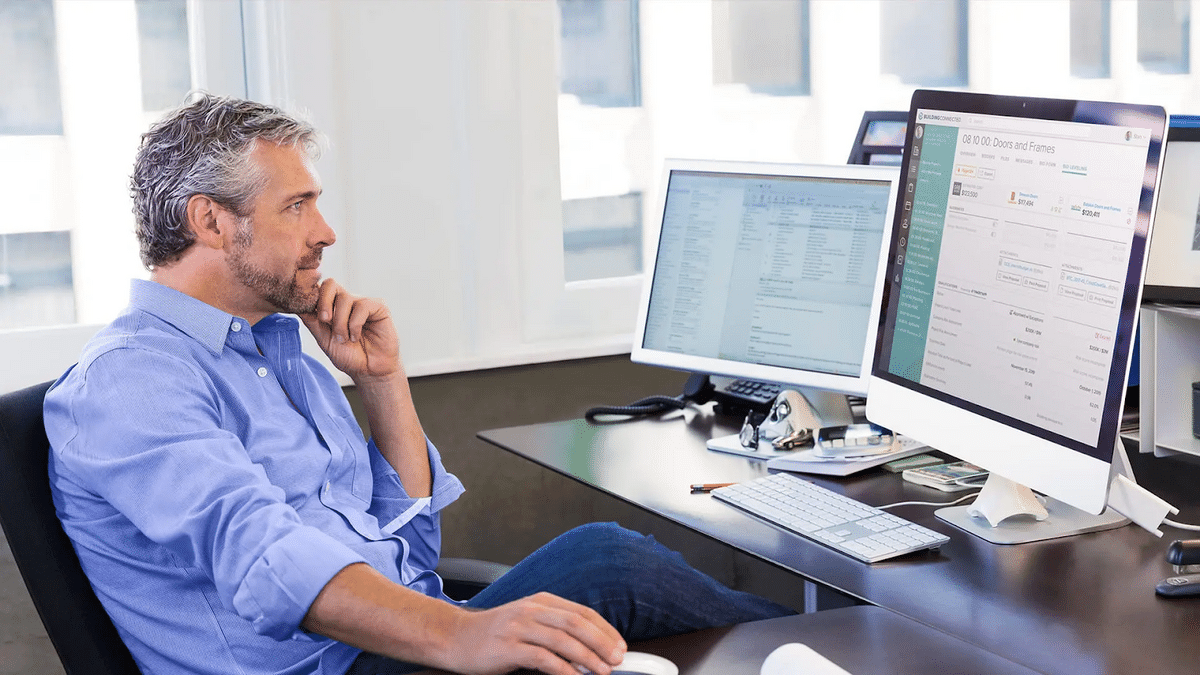 Every construction project is different, so a dedicated professional is invaluable in reviewing construction documents, plans, and specifications to develop a suitable estimate for each project you undertake.
Freeman also adds that as a cost estimator, you have to influence and challenge everybody to make sure you get the best value.
In the end, construction estimating is a vital part of a construction project, one that requires the highest level of accuracy and attention to detail.
So, the best way to create construction projects on time and within budget is to rely on educated experts like cost estimators.
Why Is Cost Estimating Important in Construction Projects?
Remember that construction is riddled with risks and problems, and most of them cost money. On a large project, small mistakes can often lead to huge financial losses.
Yet, nearly half of construction projects don't have established cost estimation processes.

Obviously, estimations are just a best-case projection, and they're not 100% accurate.
But that doesn't mean you shouldn't do them anyway. In fact, companies (29%) that don't conduct regular cost estimations report that they experience less profit than expected.
As mentioned before, estimating is a vital tool to help clients and contractors understand the viability of a project.
Contractors need to know the profit potential, while clients want to get the best value for the least investment.
Without estimates, they can't make key decisions on design, materials, or construction methods that might reduce the costs.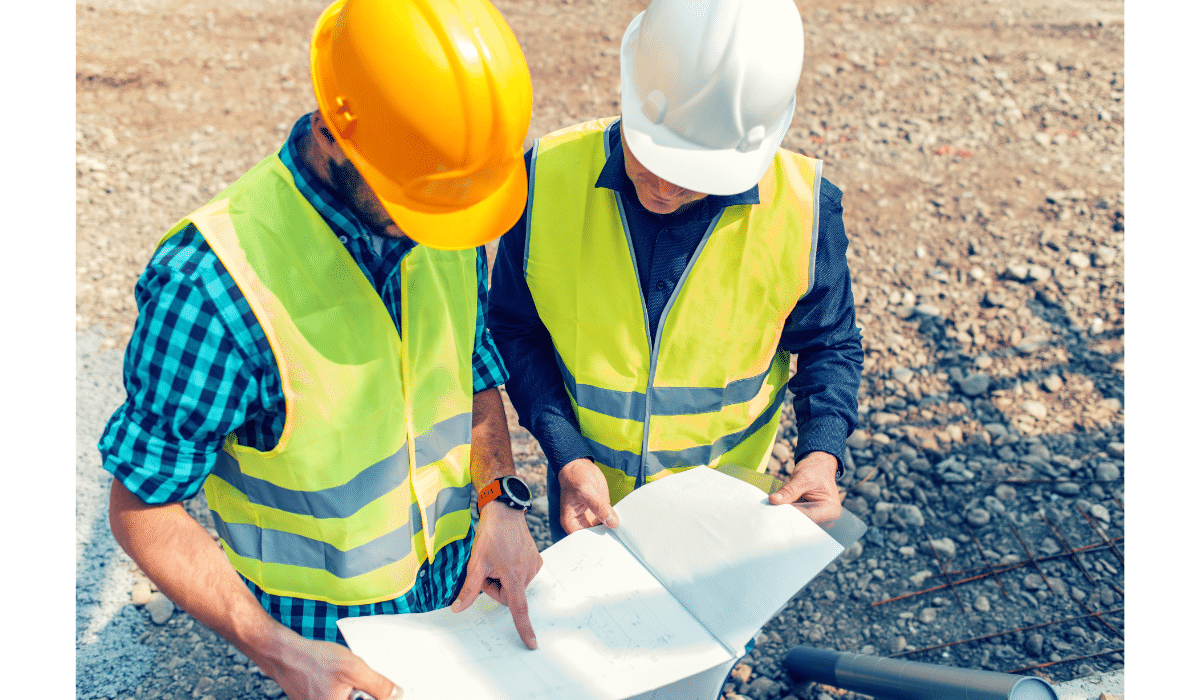 Furthermore, accurate estimates enable clients to compare prices and project proposals to choose the most reasonable bid.
Additionally, public projects require a transparent cost estimate to increase accountability and better project management.
Finally, companies who make an effort to develop detailed and accurate estimates are more likely to finish projects on time and within budget.
This helps them foster a good reputation in the industry and find repeat business.
So, to sum up, cost estimations are the foundation of the project management process.
They are important because they help you determine the project's feasibility, foster good relationships with clients, and find ways to increase your profit margins.
Elements to Factor Into Your Cost Estimating:
Once you start a construction project, expenses pop up everywhere.
So creating an estimate is not for the faint-hearted because looking at construction costs might deter anyone from ever undertaking a construction project.
Therefore, professionals often simplify tedious processes and make their jobs easier with categorization. In general, contractors group project expenses into three categories:
Direct costs
Indirect costs
Markups
The first group, direct costs, refers to labor, materials, and equipment.
On the other hand, indirect costs are linked to other expenses not directly related to the project, such as administration, security, transportation, and overhead.
Finally, markups are projected profits for the project.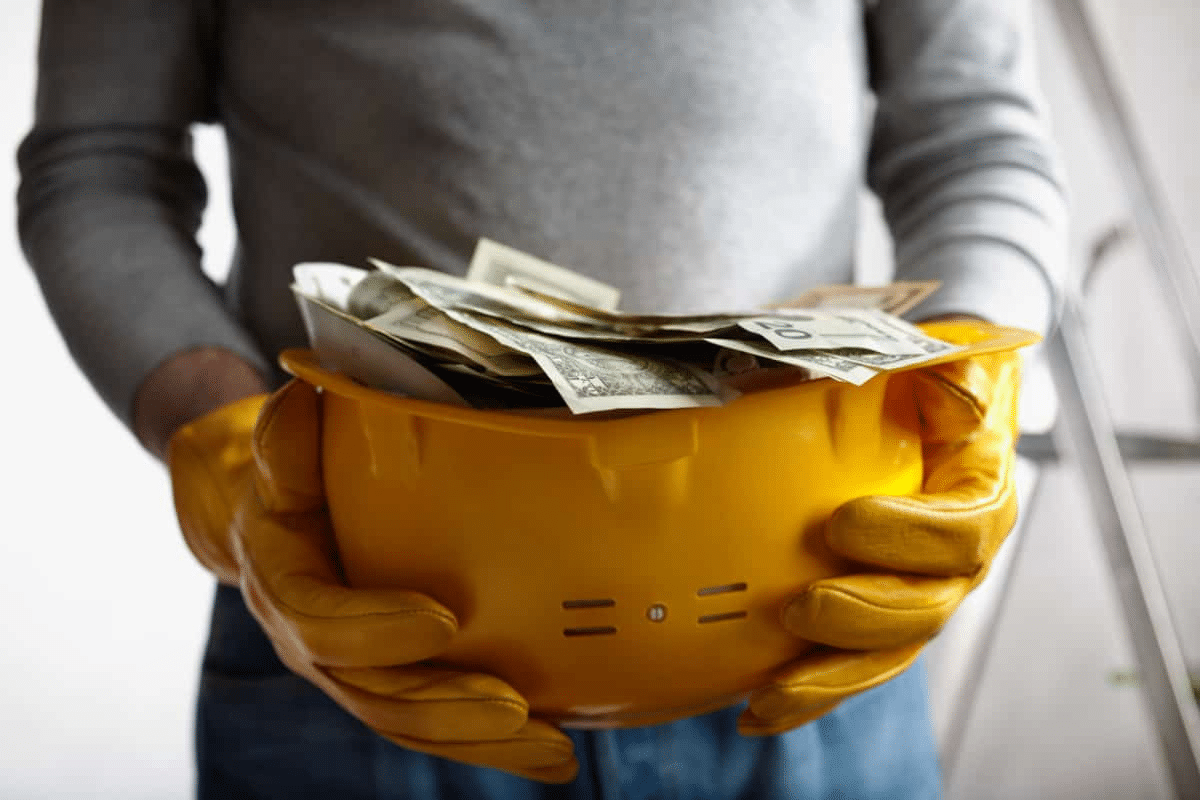 But that's not all. Here are some other expenses you need to consider when you're creating a construction cost estimate:
Subcontractor quotes
Contingencies
Escalation (natural inflation of costs)
Bonds (guarantee of delivery)
Capital costs
Maintenance costs (establish total lifetime cost of a building)
Construction expenses are a necessary evil in creating a quality construction project.
But if you account for the different cost categories, you'll create a more accurate construction cost estimate.
Methods to Accurately Estimate the Cost of Construction Projects
Since every construction project is different, so are the associated expenses and ways to calculate them.
Estimators often have several methods to accurately estimate construction costs according to the project type and needs.
Here are the most popular ones:
| | |
| --- | --- |
| Production Function | It describes an input-output relationship where you calculate the amount of materials, labor, etc., to achieve a certain level of output. There is a predefined formula to determine the ultimate total cost for a specific project goal. |
| Stick Estimating | A highly accurate but time-consuming method in which you list costs for every aspect of the project. It can be prone to numerous errors, so it's best suited for smaller projects with fewer variables. |
| Empirical Cost Inference | One of the most complicated estimating methods. It relies on regression analysis to relate the construction cost to a predictive model. In other words, estimators will look into the relation between cost and a specific variable. In order to do this, they need in-depth knowledge of statistics and regression models. |
| Unit Cost Estimating | A quick and accurate method in which you relate unit costs with specific components involved in the construction. A project can be broken into ''units,'' and costs can be easily scaled and modified for similar projects. |
| Allocation of Joint Costs | Use different formulas to allocate costs that are difficult to assign to individual project elements. |
As you can see, estimators use various methods to estimate construction costs.
But the most important thing is to find a method that will give you the best and most accurate numbers you can present to the clients and maximize your profits.
Conclusion
Creating accurate cost estimations is not an easy task, yet it's vital if you want to successfully manage projects and finish them on time and within budget.
Now that you're familiar with construction cost estimate basics, we hope that you'll use this knowledge to increase the number of lucrative projects and grow your business.