The job of a construction manager comes with many responsibilities, which require different skill sets.
Since a good construction manager needs to be a leader and a great communicator, facilitator and problem-solver, they have to master many skills while staying on top of the numerous technological advancements in the construction industry that are becoming increasingly important in light of recent global events.
Whether you're a construction manager or want to become one, there are some key management skills you should practice.
Here are seven of them.
Communication
If you want to know whether a construction project will succeed, just look at how the team members communicate. That's one of the main predictors of success.
Thus, being a great communicator and an even better listener is also essential to your success as a construction manager.
A study by the Project Management Institute (PMI) revealed that poor communication was a contributing factor in 56% of failed projects.
And this experience is shared by many people across different industries—including this Quora user answering the question, "What are the common causes of project management failure?":

Thus, communication is the number one soft skill an efficient construction manager should have. Nowadays, this requires an increasingly broad set of communication skills and tools.
As the construction manager is an organizer, facilitator and communicator, or, in short, the glue that holds the project together, their primary concern is ensuring an effective information flow.
Naturally, having good interpersonal skills in face-to-face interactions is essential, but being skilled in online communication has become crucial in today's world of remote work and distributed teams.
With that in mind, construction managers should be proficient in written communication (as email is still the most common form of business communication) and use online communication tools and file-sharing apps to facilitate coordination between all project stakeholders.
According to one article on best file-sharing software, some of the best solutions for construction businesses are Dropbox Business, Google Drive, and BIM 360.

All of the above means that you should strive to improve your communication skills across various channels, keeping in mind the importance of conveying a message in a clear and concise manner, active listening and, above all, mutual trust and respect.
Industry Knowledge
As the construction industry quickly evolves, one of the most valuable skills is the willingness to acquire and use new skills. On the other hand, experience and good industry knowledge are still critical for understanding how projects work and where the industry is going.
In addition to staying current with the latest industry developments that could make project management easier, another reason why you should seek to obtain as much knowledge in your industry is your salary.
According to the U.S. Bureau of Labor Statistics, in 2020, construction managers earned a median salary of $97,180 per year.

However, the top earners in this industry are taking home much more than that, as this list of best-paying cities for construction managers shows.

Whether in California or elsewhere around the globe, top salaries usually require the highest level of expertise, hands-on experience, exhaustive industry knowledge, and a proven track record.
An experienced construction manager who uses the latest technologies and loves to learn new things is indeed someone any construction company would hire.
Some of the skills required to become this perfect job candidate can be gained only through on-the-job experience.
However, others can be obtained or perfected, such as financial management, risk management, planning, and negotiation. We present those in the following four sections.
Financial Management
If you want to be more successful as a construction manager, being able to handle the project's finances is one of the key prerequisites.
Understanding how projects are funded and what potential issues lie ahead is more important than ever. And gaining that understanding can definitely pay off.
The construction businesses had a long history of cash flow issues even before the recent pandemic. Unsurprisingly, the situation has only deteriorated in the meantime.
According to the 2021 Construction Cash Flow Payment Report, only 17% of residential construction firms always got paid on time, as you can see below.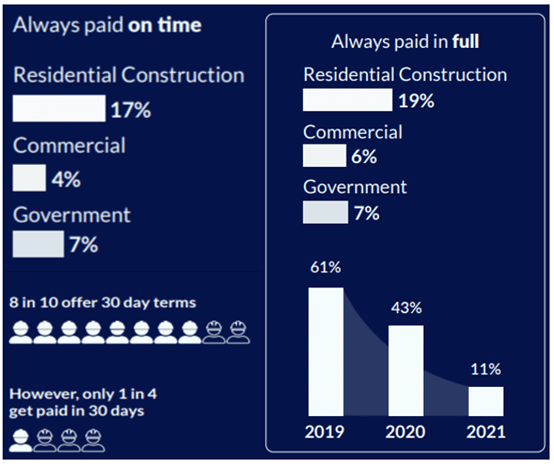 Further, only 11% of contractors reported always getting paid in full. When we compare this to 93% of fully paid contractors in 2019, the magnitude of the current crisis becomes apparent.
Add to that the late payment issues, where only 25% are paid within the agreed 30 days, and the financial management skills of construction managers come into focus.
In their role, construction managers usually deal with the project budget, financial documentation, quotes, purchase orders, and reports, as well as with project delays, change orders and financing options.
Therefore, they must have at least basic, but preferably advanced knowledge of financial management.
If you're just starting out and want to learn the basics, the internet will provide many learning opportunities. For example, there's a full course on construction finance offered by Coursera.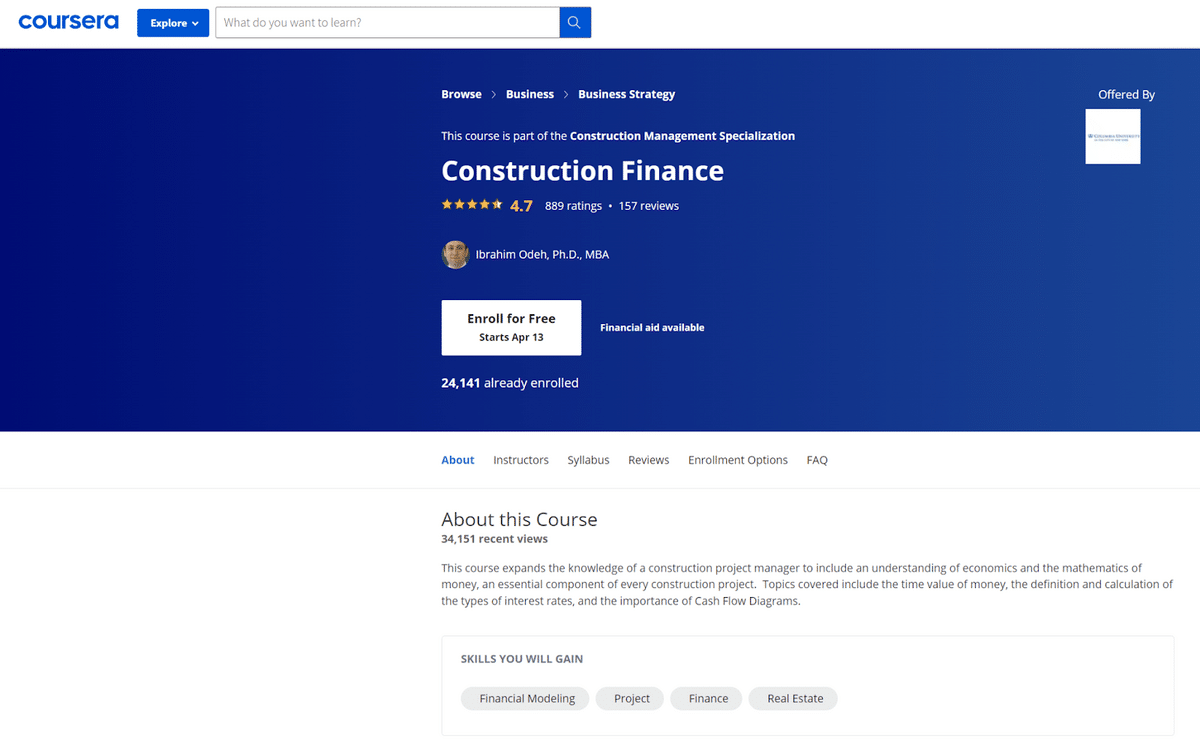 The same applies if you're an experienced manager looking to expand your knowledge in any aspect of construction finances.
So, gaining new or deepening the existing knowledge about the ins and outs of construction financial management will boost your ability to manage projects to the benefit of your employer and thus also your salary.
Risk Management
Being able to identify and assess construction site risks, draw up a risk management plan and provide related reports is just one aspect of the duties of good construction managers.
There are other risks that construction businesses face beyond the common construction site hazards, and a good manager should be versed in all of them.
In fact, risk management is such an all-encompassing skill that investing in it will, in one way or another, affect the way you approach many of the other aspects of construction management we talk about in this article, in order to help you eliminate, avoid, or mitigate different risks.
For example, you might use the RACI chart to determine clear lines of communication between you, the manager, and all other project stakeholders, thus bettering your communication skills.
Here's a chart where project stakeholders are listed on top, while the "Activity" column lists different project tasks.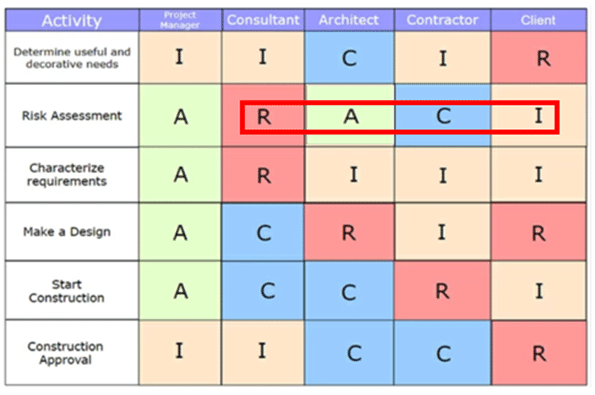 The letters stand for "Responsible, Accountable, Consulted, and Informed" and ensure you know who is in charge of different aspects of the project, thus giving you a clear picture of relevant communication lines.
However, as the chart clarifies stakeholder roles and responsibilities for project tasks, milestones and decisions, it's also an excellent risk management tool.
Why? Because even the best-devised risk management plan depends on its implementation. And the RACI chart can specify who is responsible for executing the different stages of the plan, as well as managing the risks inherent to them.
This single example shows how risk management, on the one hand, permeates all other skills and, on the other, exists as a standalone skill that should be diligently studied and practiced by construction managers, especially in the current business environment.
Planning
The importance of planning in construction projects can't be overstated.
Poor planning can stop any project in its tracks, while good planning can cut costs and boost productivity, thus making sure that the project is completed within the budget and on time.
This means that managers who practice and develop their planning skills and use the right planning tools will be highly valued.
If you're an experienced manager, you already know that the ability to influence a project's outcome is greatest at the planning stage, as this graph shows.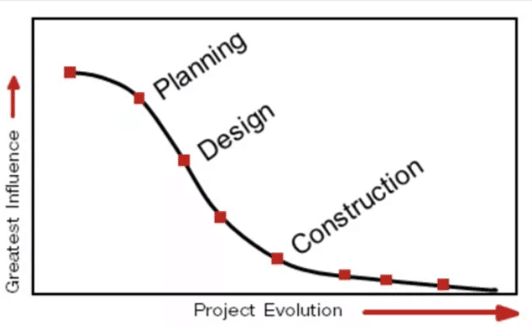 For instance, if you get involved early enough in the initial stages of the project, you can use your planning skills to establish a rough budget and look for possible cost savings.
Naturally, there are many software programs you can use to help you plan all aspects of your construction projects. For example, you can use a specialized project planning software like this one: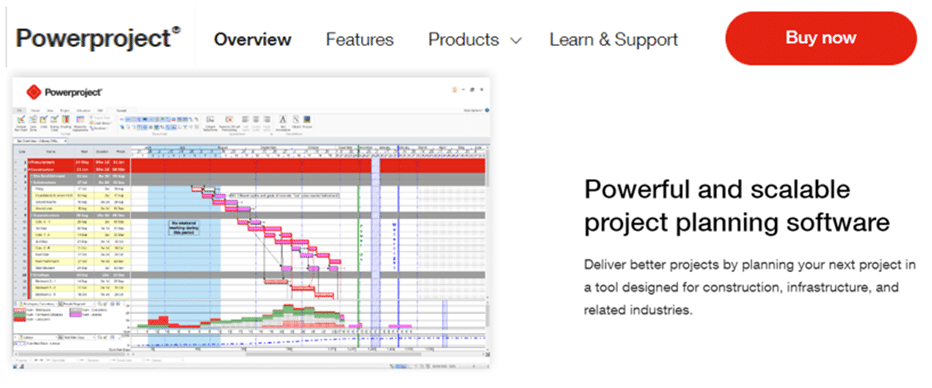 Effective project planning leads to streamlined workflows and increased productivity. It also avoids the duplication of work, diverging approaches, and potential conflicts.
For instance, one issue that can lead to conflicts among team members on the job site is the inefficient allocation of equipment.
If the completion of a task depends on the availability of a certain piece of equipment, and that particular item breaks down, or another team member needs it in their own daily work, that can severely hinder the progress of the entire project.
So, scheduling the use of equipment is an important part of project planning in the construction industry.
And to better plan the use and maintenance of machinery and tools, you'll need equipment tracking software. That's where our cloud-based solution, GoCodes, comes in.
Try it out if you're looking for a simple and affordable tracking solution that employs QR codes and smartphones.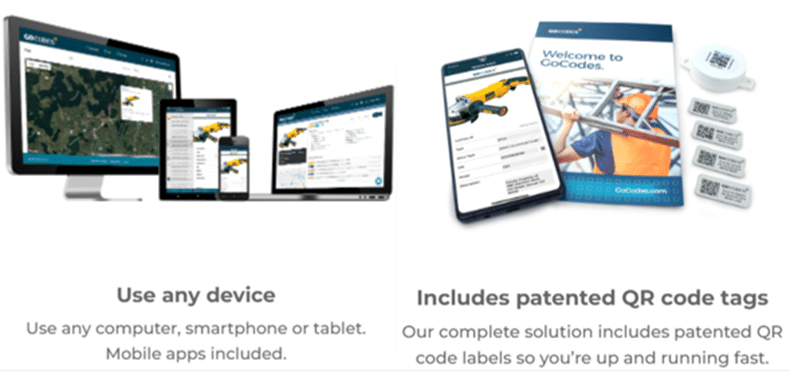 Hence, developing your planning skills can, combined with the right software, make you a master planner who efficiently coordinates project operations, schedules, and costs.
Negotiation
As said, great construction managers should be master organizers and communicators.
Considering the complexity of construction projects and all the shareholders involved, this means they also have to be good negotiators. Thus, negotiation skills are something any manager should work on.
We can say that, in general, good negotiation skills include having "hard" industry knowledge and expertise on a range of topics and also a variety of "soft" skills like emotional intelligence, active listening, and persuasive communication.
As negotiations are required throughout the project life cycle, you need to understand the mechanics of different project stages and what kind of negotiations each one involves.
Here's a project negotiation roadmap from the University of Wisconsin.
The words in purple and green describe two different approaches to negotiation—geometric order vs. living order.

A geometric order approach focuses on immediate results, while little thought is given to building long-term relationships. In contrast, a living order helps nurture lasting relationships between all parties, thus facilitating their future collaboration.
Of course, while nothing can replace the experience of taking part in many such talks, there's a lot you can do to become a better negotiator.
For example, there are specialized courses that will hone your negotiation skills and strategies in near real-life situations.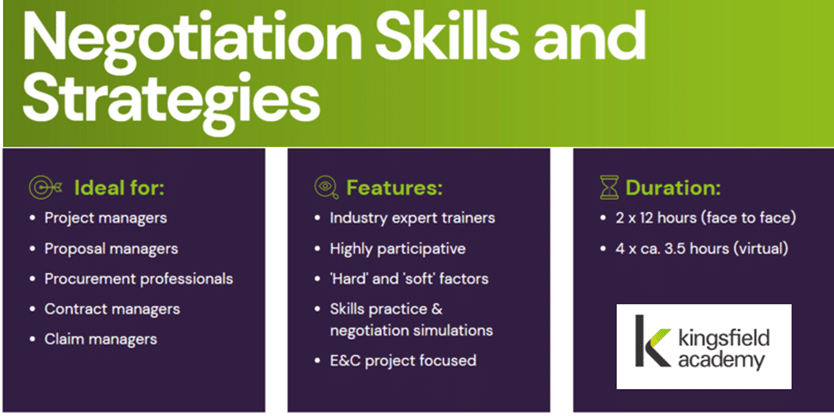 This training focuses on applying key negotiation principles to the specific circumstances pertaining to the execution of engineering and construction projects.
It features industry expert trainers that run highly participative skills practice and negotiation simulations. And it can be held face-to-face or online.
All in all, as we engage in different negotiations every day, you can enhance your negotiation skills by practicing them in simulated or real situations. Remembering that negotiations are not necessarily an adversarial process can make you an even better construction manager.
Openness to Feedback
As a construction manager, you're in a leadership position. This means you can affect the fate of many people working on the project.
However, this also means you might not be getting some crucial information that could even make or break the project.
Thus, being open to upward feedback is a critical skill for construction managers.
Let's confirm that with a quote from Linda Hill, a professor at Harvard Business School:
"The major reason people don't give the boss feedback is they're worried that the boss will retaliate because they know that most of us have trouble accepting negative feedback."
In other words, people are aware that even positive, constructive criticism may not be well-accepted by the receiver. And when that receiver has the power to fire them, people tend to avoid saying what they really think.
Example of how feedback to a manager could look like:

For example, let's say a worker tried giving feedback to you and instead got a list of what they were doing wrong. Next time that worker might stay silent about a costly miscalculation only they noticed but were afraid to point out since it was your mistake.
So, what can you do to get more honest feedback from your team members?
The first thing to do is acknowledge this power dynamic and reassure your colleagues that feedback is welcomed.
You, as the manager, need to say and confirm this repeatedly, but most importantly, you must mean it—and show them that you mean it.
Continuously ask them for feedback. In addition, work on your feedback-giving skills because that will affect how you receive it from your team members. Give examples and ask for examples.
You can also provide anonymous feedback options. Whatever the method, keep in mind that you will sometimes still have to read between the lines to understand the real issue at hand.
Thus, being aware and working on your openness to feedback can build strong relationships with your team, generate trust and respect, avoid mistakes, and ultimately increase productivity.
Conclusion
The dynamic role of a construction manager requires a myriad of different skills. In this article, we've covered only the seven most essential ones.
There are many things you can do to improve, practice, or learn the skills necessary to become a great construction manager.
We hope the insights from this article prove helpful on your journey to becoming one.