Every construction project must come to an end. So, what happens next?
You need to take final steps to ensure everything is complete and that you can safely hand over the project to the owner. This is where construction project closeout comes in.
The construction project closeout is often an overlooked phase in the construction process since you're working hard on finishing the physical building. So, the last thing you want to think about is the administration, site cleanup, or change orders.
But if you don't have an organized system for successful project closeout, you might be working against your best interests. ,
A critical aspect of the project closeout is getting paid, so if you delay this process, you can put yourself in severe financial trouble. 
Recent reports show that almost 68% of contractors have issues with project closeouts, which causes a highly negative impact on their profitability. This means that they often have to extend the end date of their project and get paid late.
If you want to avoid the same fate, read on to learn more about the project closeout process, why it's important, and some key components to consider. In the end, you'll be able to finish your projects faster and grow your business.
What is a Project Closeout?
Project closeout is a final phase in the construction project management process. It happens after the physical building has been completed but before you hand over the project to the owner.
This is often a complex process that covers physical work, administration, and finances.
A typical project closeout will often include collecting documents, checking specifications, cleaning up the job site, and closing all existing contracts. 
All of these activities need to be done, so you're meeting the necessary project and contract requirements.
Additionally, any changes and problems you encounter need to be resolved before the owner takes over.
So, how long does a project closeout take?
According to a survey from Michigan State University, you can expect an equal amount of time spent on project closeout as you did on the physical completion of an entire project.
For example, if it took you six months to complete a residential building, you will probably spend up to six months on the project closeout process.
As you can see, project closeout is not an easy task, and you must start thinking about it before the shovel hits the ground. 
Why is Successful Project Closeout Important?
Did you know that almost 60% of contractors are experiencing delays on their projects? What's worse is that only 31% of projects were completed within budget.
How does this affect project closeout?
It's simple. Successful closeout equals successful project completion.
So, any inefficiencies require additional paperwork, which can prolong and complicate project closeout. Thus contractors are experiencing project delays and overspending.
But there are other reasons why successful project closeout is important. 
First, you're contractually obligated to conduct a thorough project closeout process. Both private and public contracts will have details about this process, and you should stick to them.
Then, project closeout is a time-sensitive process. It requires so much time and dedication to do it right, so you should start it as soon as possible.
That way, you avoid delaying the completion of the current project, and you can delegate resources to other projects.  
Finally, we can't overstate the importance of the financial benefits of a successful project closeout.
In other words, if you can't complete project closeout on time, you'll be faced with penalties, permit extension fees, and paying your subcontractors late. This can impact your company's cash flow but also your reputation.
The bottom line is, if you want to have a successful construction business, you have to ensure successful project completion on every project you undertake.
Types of Closeouts in Construction
As mentioned before, construction project closeout is a very complex process. It covers a wide range of areas you need to tackle for successful project completion.
Approach each of them in the right way to ensure you've solved all problems, so your clients are satisfied with the final results.
Project Closeout
During this step, you're handling the documents that will confirm you've met all project requirements.
It is essential that you check any change requests and review your initial documentation. That way, you can be reassured all work has been completed, and you've fulfilled your obligations.
When you're starting this process, one thing to consider is to invest in good software that will optimize your workflow and help you track down important paperwork.
Client Closeout
This is an excellent opportunity to present yourself as an organized, reliable, and customer-focused contractor.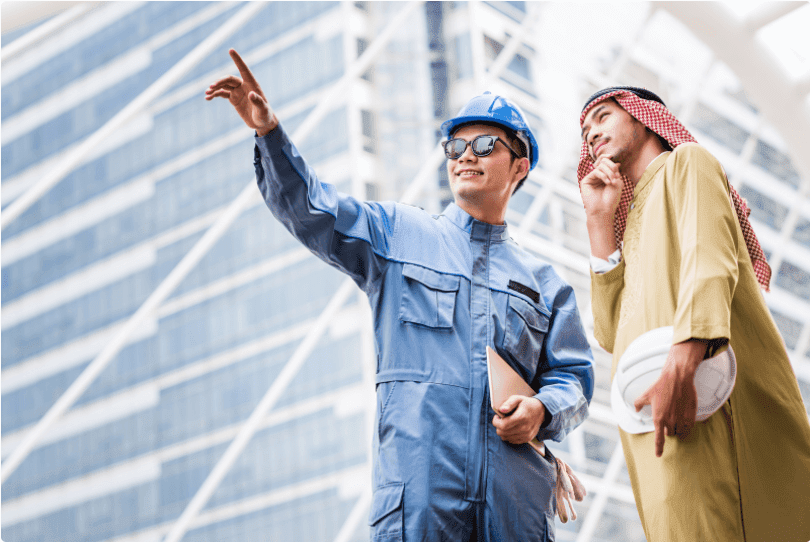 During this step, you should give the client all necessary paperwork, including warranties, records of project changes, and equipment information. 
You'll undoubtedly impact their satisfaction levels if you can provide an in-depth overview of the project and assure them you've done everything according to the contract.
Additionally, you can also ask for feedback and address any final concerns clients may have. This will serve you as a guide for your future projects but also boost the impression you've made on your clients.
Organizational Closeout
This part of the closeout will require removing your equipment and employees from the worksite.
Notify your employees and subcontractors when they'll have to leave the site and delegate them to your other projects.
You will also have to do inventory for your tools and equipment to make sure every asset is accounted for. 
You don't want to risk client complaints and project delays at the last minute because you didn't remove an excavator from the site. Take great care that all your equipment and workforce are removed before your client sees the final project.
Subcontractor Closeout
Before you pay your subcontractors, you must verify that their work was completed and has consistently met the required quality standards.
Additionally, if there are any change orders, make sure they're also completed before releasing your subcontractors.
Once you review their work and are satisfied with it, cover any payment amounts and invoices you owe them. 
You can also provide them with feedback for the job and make a list of subcontractors you'd like to work with in the future.
Team Closeout
The final step is to consult your team and evaluate the success of the project.
What have you learned during the construction? Were there any problems you can avoid on future projects? How can you optimize your future project operations?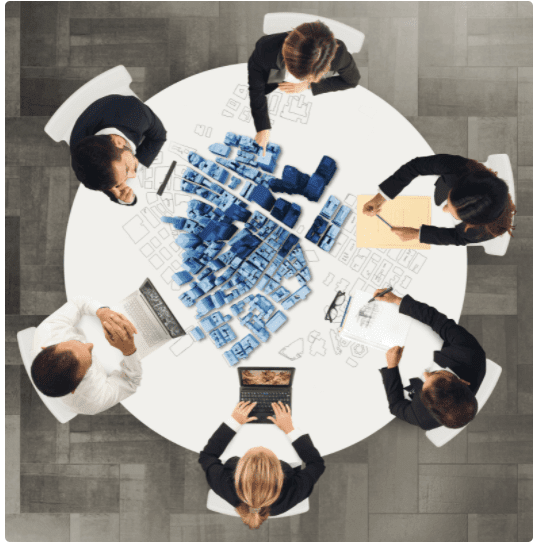 Having good communication with your team can ensure you're not making the same mistakes in the future.
Also, it helps to show appreciation for their contribution to the project. Your team will certainly be more eager to work with you on the next project if you say a simple thank you. 
Components of Project Closeout
There are different components you'll need to consider that will make the project closeout process easier. These components include paperwork and on-site tasks.
Punch list
A punch list is a document that outlines tasks that need to be completed or minor fixes that occurred during construction.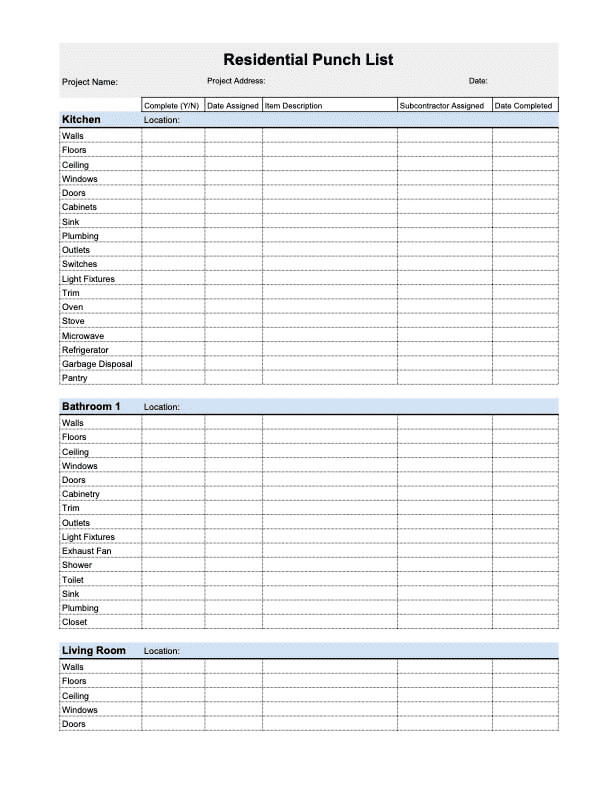 Essentially, a punch list is here to help you stay on track with final fixes and changes, so you keep the project within the estimated timeline and budget. 
This also requires a good collaboration between the project manager, general contractor, and subcontractors.
Use a punch list to take care of any loose ends before showing your work to the client.
Inspections
After you finish the construction and minor fixes, you need to conduct final inspections.
The project manager needs to coordinate meetings with authorities to look at the completed structure and identify any issues.
There are several inspections you'll need to perform to ensure you've completed the work in a quality manner:
Foundation
Final plumbing
Final electrical
Final mechanical
Framing and exterior sheathing
Above ceiling
Once you pass inspections, you'll receive closure for permits that you must include in your project closeout paperwork. Keep in mind that any missed inspections will delay project closeout.
Document Collection
During project closeout, you'll need to handle a lot of paperwork. This is unavoidable because you need a written record of everything that happened during construction.
Everyone who worked on the project, from the design team to subcontractors, will need to provide their paperwork so you can collect them in a final documentation file.
Here are some of the documents you'll need to have in this stage:
Concept Documents
Submission Documents
Construction Plans
Developmental Phase Documents
Operation and Maintenance Manuals
Requests for information
Certificates for any inspections
Certificate of Occupancy
Safety Documentation
Warranty Documentation
Distribution Phase Documents
Government or Environmental Agency Documentation
Lien Waivers
All of this documentation should be proof of the project's final results and archived for future reference.
Finances
To consider a project closeout officially complete, final payments should be made. This usually means that retainage is released, and all parties receive what they're due.
Retainage or retention is a percentage of the contract price that is paid after the project is completed.
This was originally invented to protect owners from shoddy construction work, and it is still in practice today.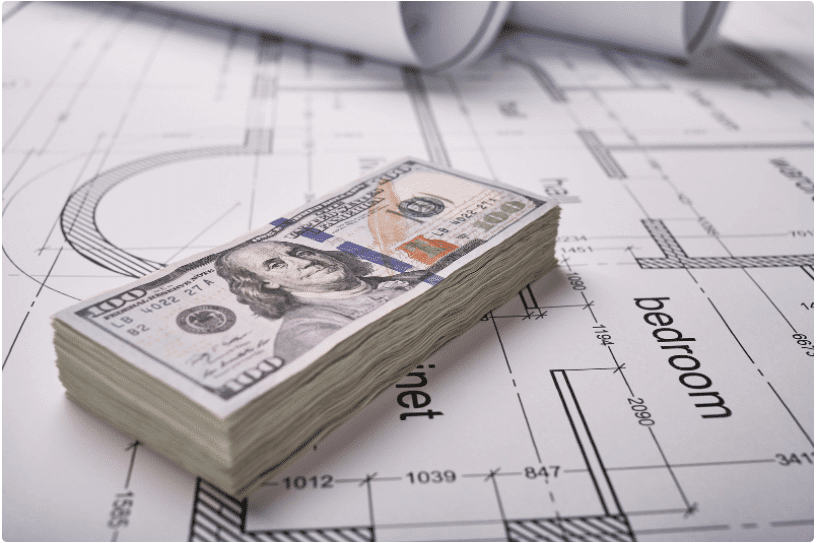 So, to speed up the closeout process and get paid, many contractors use preliminary notices and mechanics liens. 
In fact, almost 51% sent a preliminary notice in 2021, and the industry is widely accepting of this practice.
Potential Risks During Construction Project Closeouts
In an ideal world, you'd complete the project closeout quickly and without issues. Sadly, problems are likely to pop up unexpectedly with so many moving parts and things to consider before project handover.
The most common issue is poor communication. As the project slowly winds down, different team members are beginning to move to other jobs and projects, which causes important information to be withheld.
This frustrates people and inevitably delays project closeout because documentation is not sent on time.
It is essential to maintain good collaboration and communication between each team member, from supervisors to subcontractors, to ensure the current job is fully completed before they move on to the next one. 
Following that, losing important documentation is another common problem. No matter the scope, initial data and files are lost by the time you complete a project.
But what is worse, contractors are not regularly collecting information during the construction process. This further prolongs the project closeout because important information is missing, and they have to record it afterward.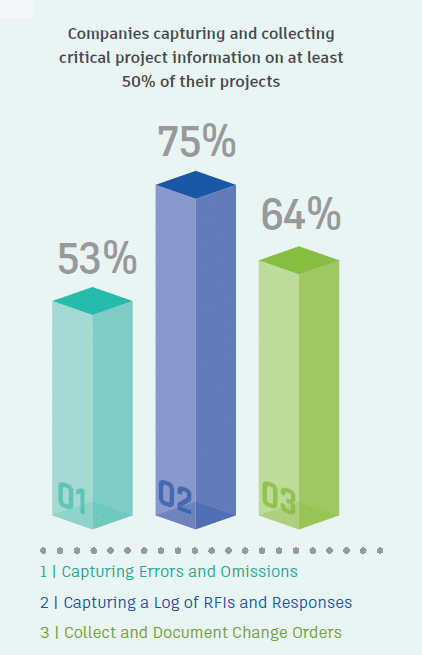 These problems might seem like a large obstacle in successful project closeout, but you can overcome them if you plan for them on time.
Project Closeout Checklist
If you reached this part in the article, you're well on your way to conducting a successful project closeout!
But to make this process a breeze, here's a handy checklist you can use to make sure you've completed all the steps.
Collect and organize documents
Review change orders
Complete a punch list
Ensure project meets required specs
Demobilize workforce and equipment
Handover to client
Address feedback
Complete open contracts
Archive project plan
Keep this checklist close to you, so you'll streamline your project closeout process and move on to the next project faster.
Conclusion
The key to successful construction project closeout is organization. It starts before you've stepped foot on the construction site, and you should include it in your initial planning process.
Project closeouts can get complicated and cause unnecessary delays. So, collect documents on time, keep track of your project's progress and note any change orders.
The more you're prepared ahead of time, you can ease the transition and experience fewer issues when it's time to deliver the project to your clients.
Remember that construction projects involve many people, a pile of documents, and regular inspection to make sure you're adhering to codes. If everyone is on the same page from the start, this final phase will be easier to manage.