Why do so many construction businesses shut down?
The answer is negative cash flow, or in other words, the company's inability to cover expenses.
So, to finance their projects, companies need a better understanding of their cash flow and take actionable steps to manage their revenues better.
After all, so many unexpected things can happen, and bouncing back can be difficult if you're not financially padded to handle them.
That is why we're giving you six easy tips to reverse your negative cash flow so you can protect your company from disastrous financial consequences.
Read on to find out more.
Perform Cash Flow Forecasts
Making accurate cash flow predictions can be difficult in the construction business.
First of all, revenues vary from project to project, and unexpected events can incur additional expenses and impact profit margins.
An additional factor in healthy cash flow is managing the money coming into your business for every project you undertake.
According to recent research by Levelset, only 11% of construction companies are always paid in full, although 52% report that happens often.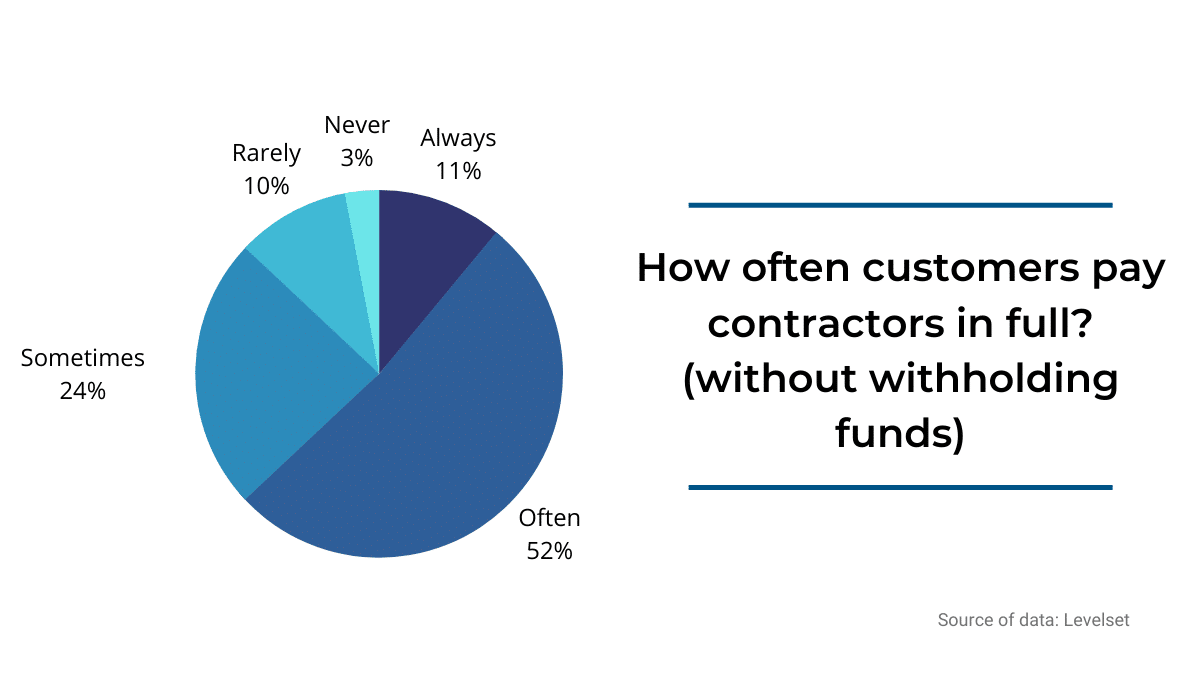 ''Often'' does not mean a reliable and steady cash inflow.
Therefore many contractors are dealing with untimely payments for some of their construction projects.
It goes without saying that the more predictable your revenues are, the better you can plan for future investments and undertake more projects.
So, what can you do to improve cash flow?
Well, just because cash flow forecasts are difficult, it doesn't mean you shouldn't do them anyway.
Firstly, they help you detect slow periods for which you can save up during the high season.
Entrepreneur Chris Strode says that fixed costs will always be there, but you can better plan major expenses and schedule large projects by analyzing your slow periods.
This could mean finding new ways of financing or making cutbacks, but these decisions will be made beforehand and with thorough research.
Not to mention you'll be more resilient during drastic changes in the market (i.e., rising material costs, increased subcontractor rates, etc.).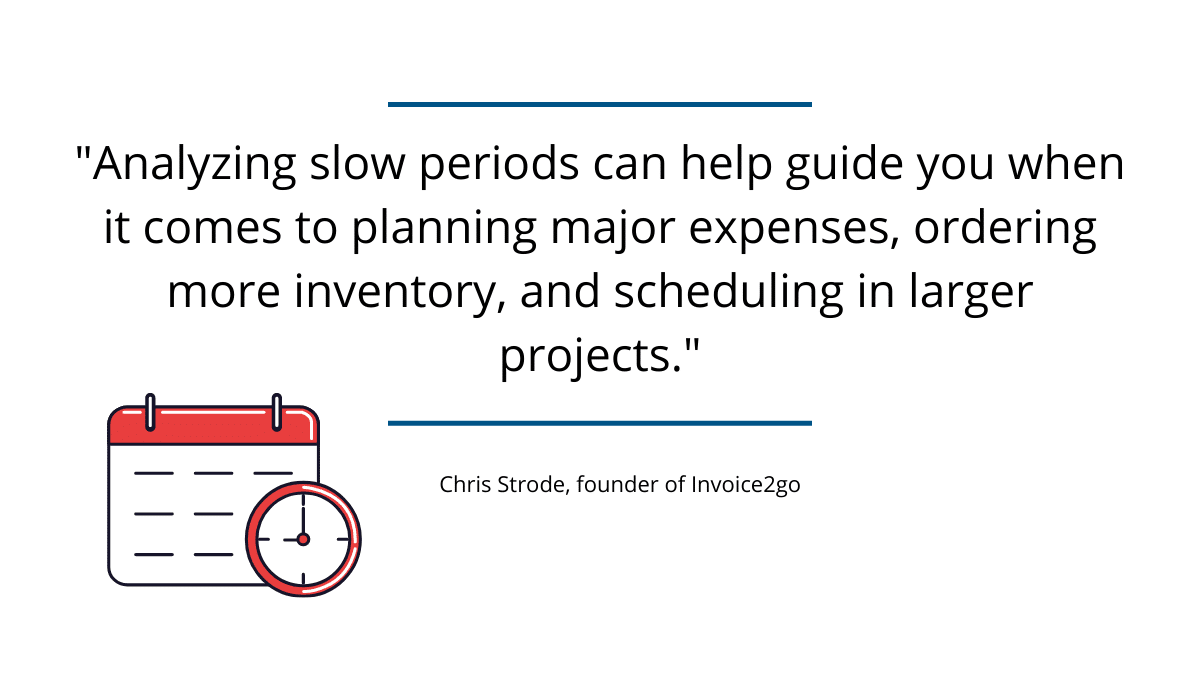 To make this process more manageable, you should invest in construction software with features that enable cash flow forecasting and reporting.
These digital solutions will pull the necessary numbers for different categories (payroll, material costs, etc.) and provide accurate data to enable better decision-making.
All in all, it's essential to take time and create realistic predictions about your future finances.
That way, you'll know how reliable and healthy your cash flow is to prevent any problems that might put you out of business.
Include Payment Terms in Contracts
Most contractors want to secure a job quickly, so they often overlook payment terms.
Although receiving payment in 30 days is commonly regarded as standard, nowadays, construction companies usually get paid within 40 to 60 days.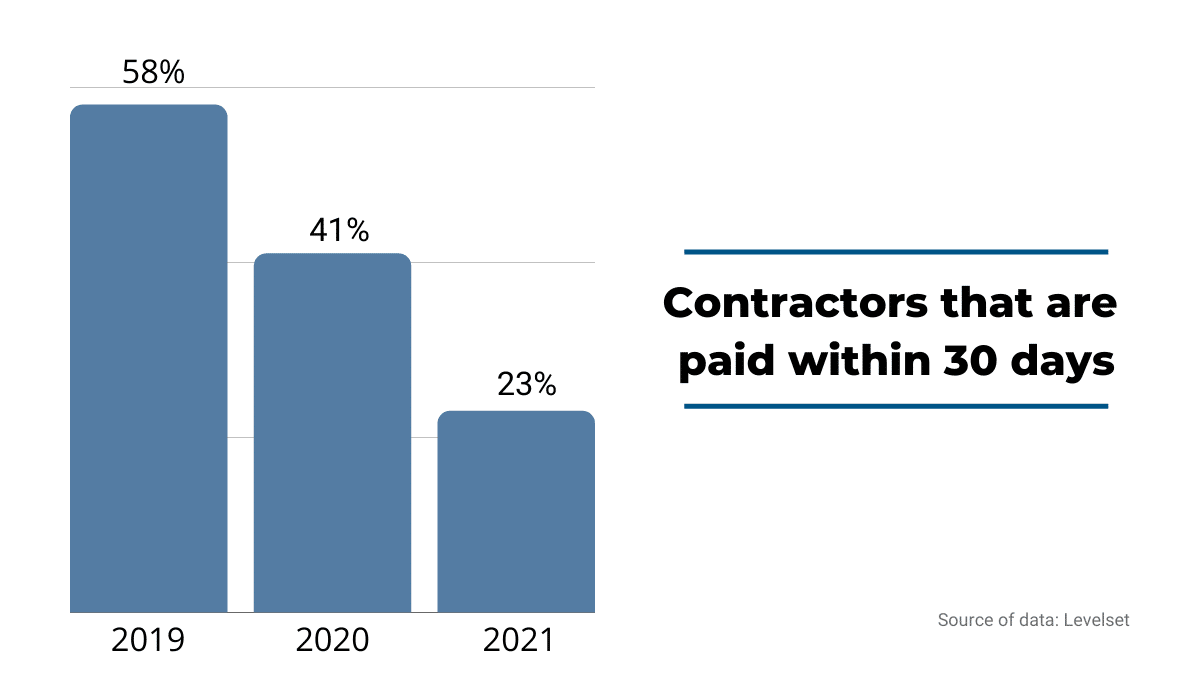 Late payments can easily snowball into other financial problems, such as the inability to pay your staff and vendors on time, falling behind on loan payments, and lacking enough funds during tax season.
So, maybe it's time to take a closer look at payment terms in your contracts. After all, if you don't set clear expectations for payment, customers can take advantage and prolong paying you.
Here are some options to consider while you're overhauling your payment terms and conditions section:
| | |
| --- | --- |
| Net 10, 30, and 60 | Invoices must be paid within a specific timeframe. Most commonly within 10, 30, or 60 days, but you can set due dates for any number of days. This depends on industry standards and the nature of your business. |
| End of the Month | As its name suggests, the customer must pay invoices at the end of the month (EOM payment). |
| Prepayment term | Customers will be asked for payment upfront. It usually covers a small percentage of the overall job estimate, and it serves contractors to cover initial expenses or having to deal with unpaid invoices. |
| Principle of 2/10 Net 30 | This payment term is tied to a discount issued to customers who pay early. In this case, if your payment deadline is 30 days after issuing an invoice and a customer pays within ten days, they get a 2% reduction in their bill. |
| Secured Business Line of Credit | Used when customers prefer paying in monthly or quarterly installments, rather than settling bills immediately. This method should only be offered to trustworthy customers with a good payment history. |
As Karalynn Cromeens, an attorney specializing in construction, real estate, and business law, puts it:
"A contract should really be a tool to help everyone in the construction industry; it doesn't have to be this monster document that you just hold your nose, sign, and hope for the best."
So, a contract with good payment terms is an invaluable asset in getting timely payments and legal support if customers don't pay on time or at all.
You can always change your payment terms according to what's most beneficial for your company or what makes sense for the current project.
The most important thing is to instill accountability in your customers, encouraging them to pay on time and create regularity in your cash flow.
Nail Your Material Management
Material costs depend on numerous factors. Recently, the prices of construction materials soared due to chain supply disruptions, rising energy and fuel costs, and material shortages.
Then, some materials, like softwood lumber, stabilized or even dropped in price.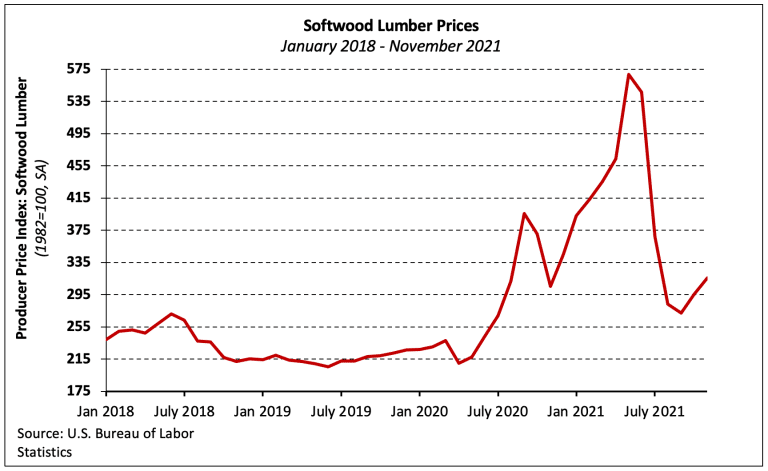 These fluctuations in pricing aren't good news for construction companies because it means they're operating under volatile and unpredictable conditions.
What's worse, different material costs also depend on which part of the country you're working in.
For example, the average cement prices can go as low as $1800 in Florida and Colorado, while the highest average cement prices can rise to $2500 in California.
What can you do to protect your cash flow in the face of these grim projections?
Overstocking inventory is not the solution because it can also pull other costs such as storage fees. Buying what you need is the right approach, but first, assess your material management.
Detailed material planning and control must start with a careful project scope analysis.
The more complex the project, the more time and effort you'll have to make to ensure there's enough material for each construction phase.
So, the earlier you start and note project requirements, the easier it'll be to manage material procurement and cash flow.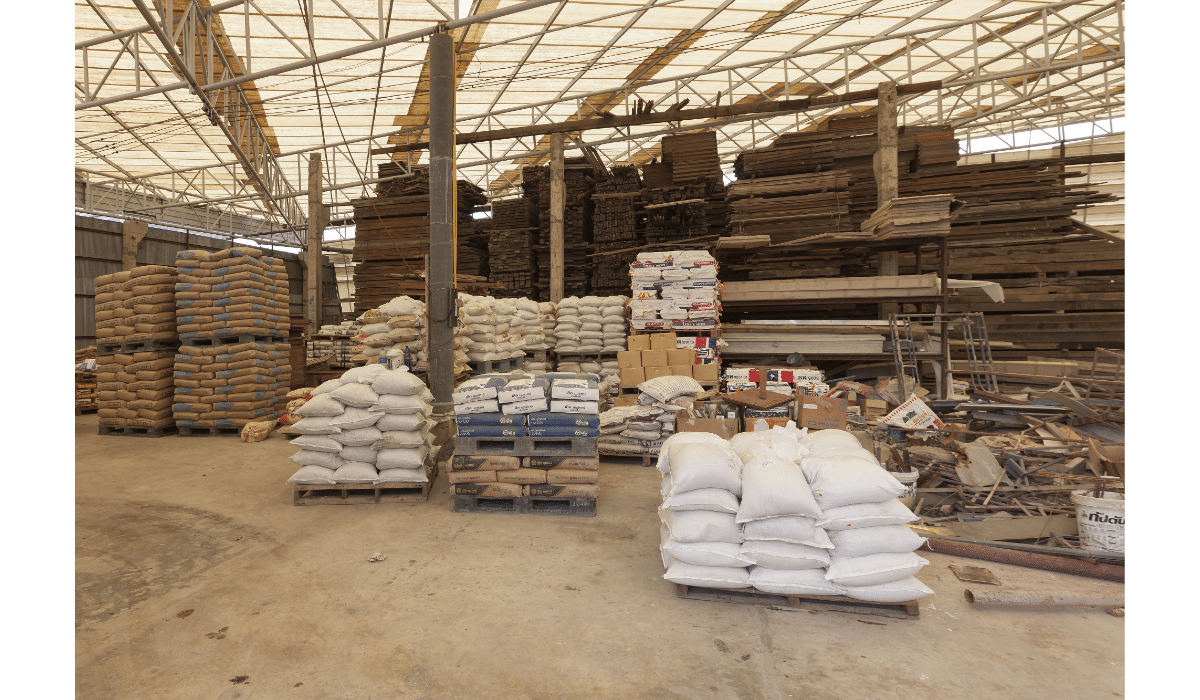 Additionally, if you take time to detect potential issues during the design phase, you'll reduce potential reworks and not waste expensive materials.
Finally, effective material management also means adequate material storage.
Not taking care of your expensive materials will mean you'll have to literally throw money in the dumpster and negatively impact your cash flow.
So, note how you're storing your materials to preserve their quality and use it as soon as possible to avoid high storage costs.
Remember that you can balance your cash flow with effective material management even in times of volatile material prices.
Negotiate With Suppliers
While construction material prices are similar regardless of who you buy the materials from (a really cheap option is an outlier and rarely a good thing), you can take some simple negotiating tactics and reduce your costs.
However, besides finding the cheapest option, consider negotiating on other things, such as:
Delivery
Payment terms
After-sales service
Quality
Sometimes, getting the materials on time can have a better impact on cash flow than purchasing the materials for the lowest price possible.
You'll be able to finish projects faster and increase your profit margin.
Another thing to consider is buying materials in bulk. You can ask for a volume discount if you're working on a large project that requires greater material quantities.
But buying in bulk should be reserved for specific projects to avoid buying excess materials.
Additionally, it might be worthwhile to double-check the sales tax. In some states, like Texas, you are exempt from paying taxes for purchasing material for federal or government projects.
In that case, check if the sales tax applies to all your invoices and tell your supplier to remove it. Sometimes that can save you from 5 to 8%, depending on the location and type of project.
But, just like you, the suppliers want to make the most money out of every business agreement.
That is why industry experts emphasize that contractors should consider the long-term benefits of good negotiation.
This means coming to a mutually beneficial arrangement that will impact future business transactions.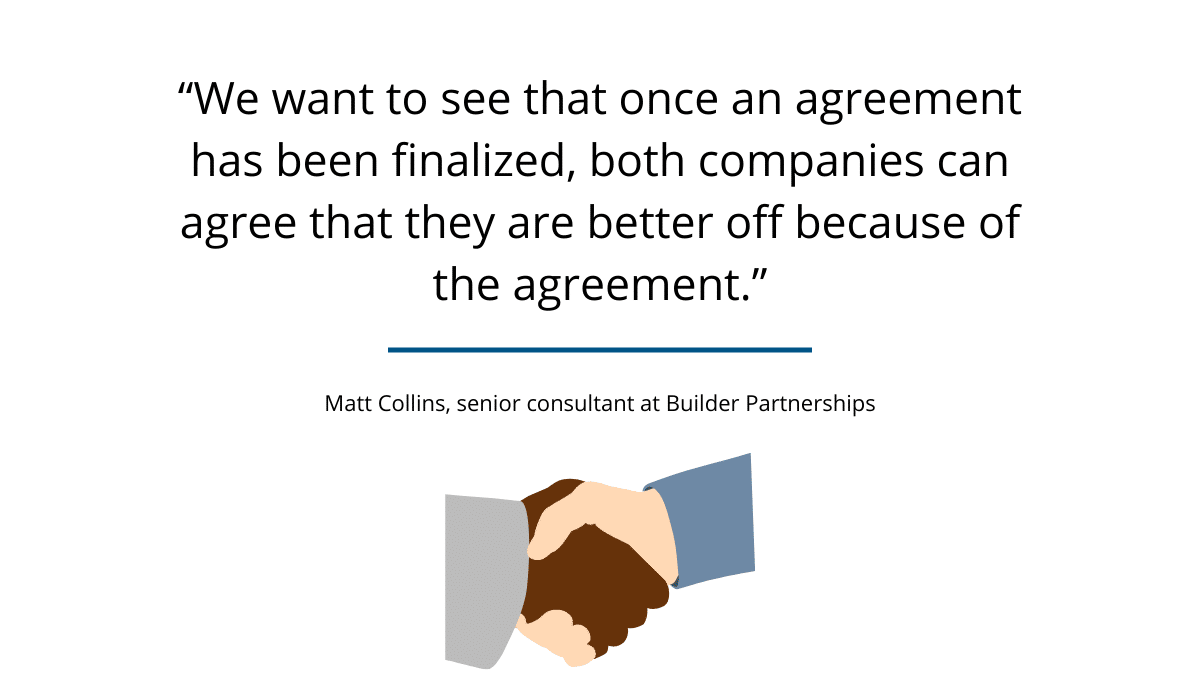 Remember that the goal of negotiations is not getting what you want at the lowest price.
Negotiation is finding a middle ground that can satisfy both parties and encourage a good business relationship for a long time.
Resolve Change Orders Quickly
In 2020, Levelset conducted a survey in which 84% of contractors reported experiencing delays on their projects.
But do you know what the main causes of those delays were? Unexpected change orders and weather.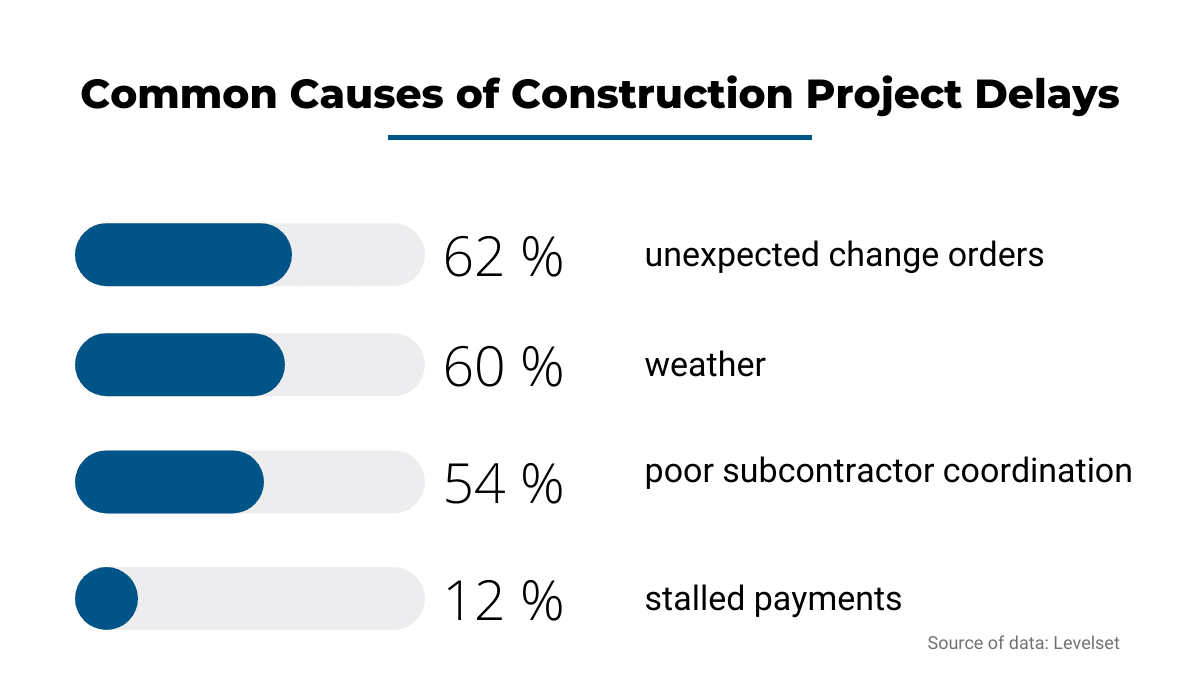 Both factors negatively affect cash flow, namely by prolonging the construction timeline, disrupting schedules, and increasing labor costs.
But while you can't do much about bad weather, you can shift your approach to change orders.
Obviously, change orders are a part of every construction project.
Clients change their minds, obstacles appear that require design changes, or materials aren't available, so you need adequate substitutions.
Basically, there are numerous reasons why change orders will happen, but they need to be addressed promptly, so they're not impacting project completion.
Proper change order management means you'll have to handle and control necessary documentation that needs to be signed to capture any modifications to the project.
Change orders mean additional costs, but the construction company will be paid sooner if they're processed faster, so your cash flow isn't affected too much.
To put it simply, you can't wait until you finish the project to process change orders, so you need to implement procedures to resolve them as soon as they occur.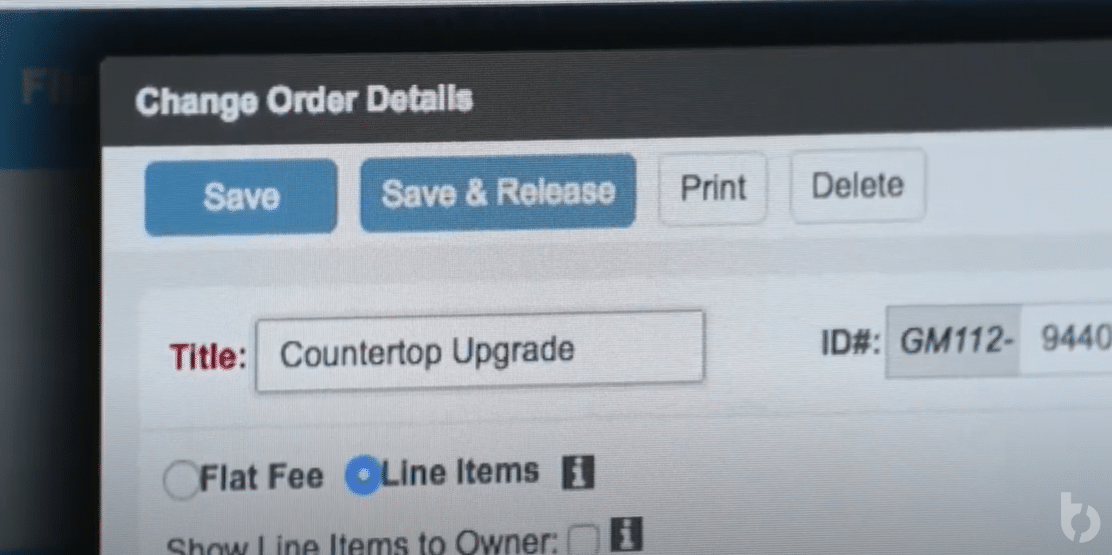 Take advantage of robust construction software to help you send a request for change orders to your clients.
They'll be able to see clarifications for the change order, approve them, and sign digitally to speed up the process.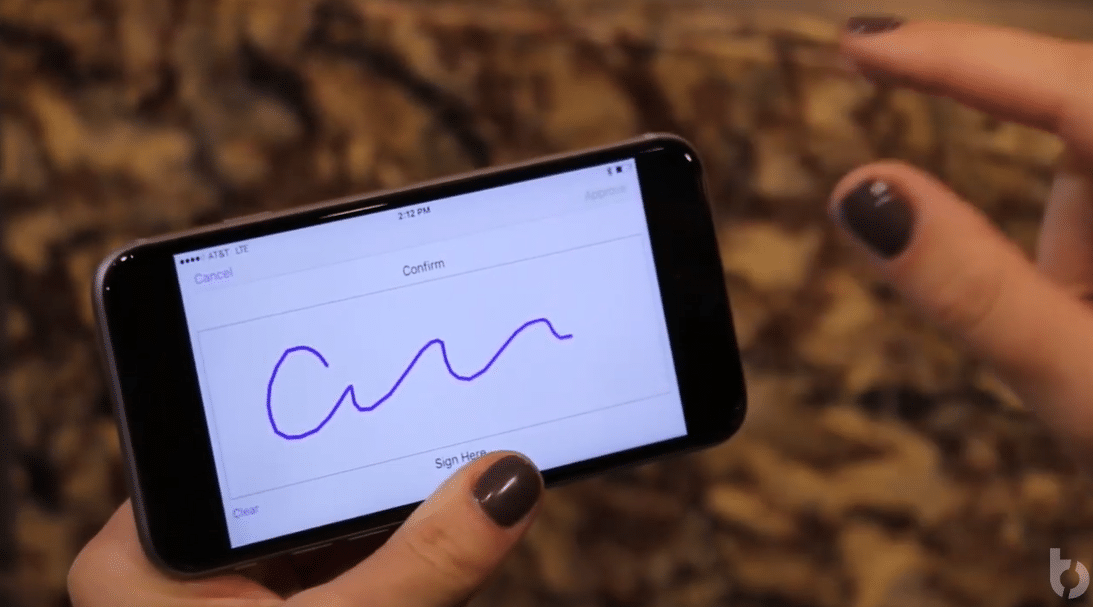 Make sure you explain exactly how this will affect the project schedule and additional costs regarding equipment, labor, and materials.
Otherwise, you might be in breach of contract for not disclosing the effects of the change order on the entire project.
In the end, having proper procedures in place that will handle change orders will significantly improve your cash flow and save you unnecessary stress over additional costs and reworks.
Automate Your Invoicing System
Do you find yourself frequently chasing down payments?
Unfortunately, this is a common trend in the construction industry. The previously mentioned Levelset survey also shows that 80% of companies spend a lot of time chasing down payments.
But the worst part is that only 44% regularly send invoice reminders! The majority of contractors fail to consider that clients are forgetful, invoices get lost, or people responsible for billing go on vacations.
Yet, how can they expect to be paid on time if they're not taking proactive steps in managing their revenues?
Luckily, there's a solution, and it's called invoicing automation.
More and more construction companies are turning to payment software to handle their billing needs and get paid faster.
The good news is that this investment is paying off for 83% of construction businesses that report faster payment processing after implementing electronic payments and automating their invoicing.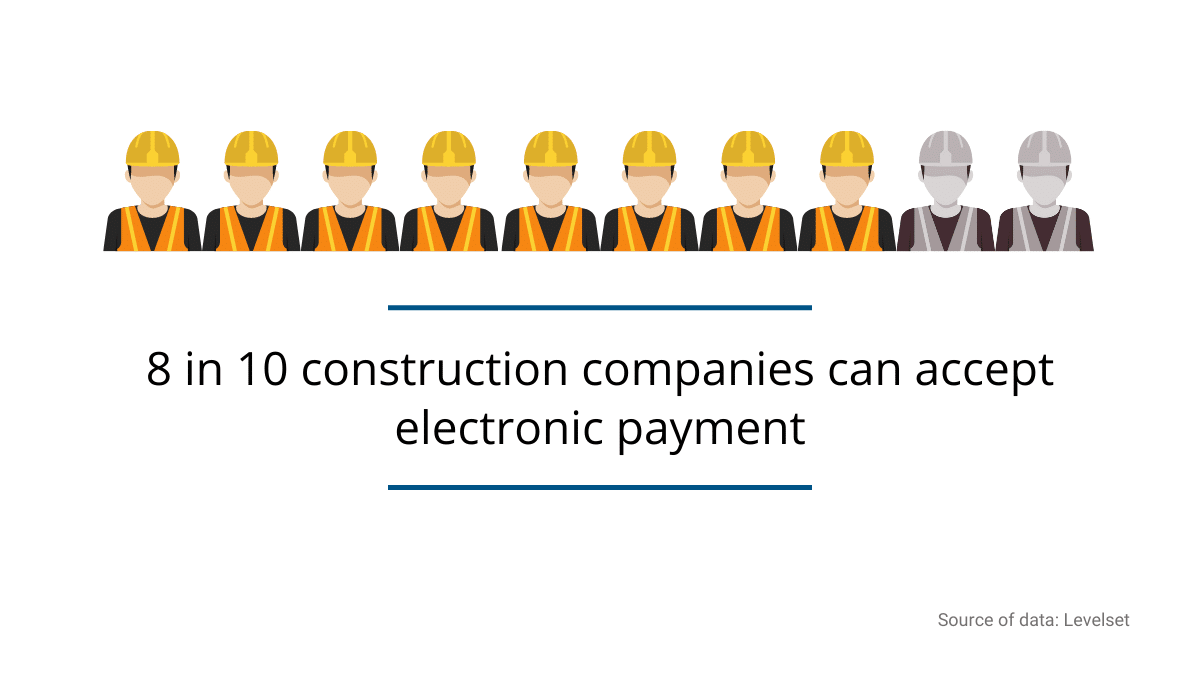 The main takeaway is that you don't have to be fully hands-on with managing your cash flow.
You simply have to implement solutions that will handle the tedious parts of this process.
Following that, an automated payment software can handle different payment models for your vendors and subcontractors, as well as send invoices to clients according to a predetermined schedule.
The software will save you time and money chasing down payments and make sure you regularly pay people who work for you.
Additionally, it significantly reduces human error in terms of overcharging, incorrect data, or misspelled client info.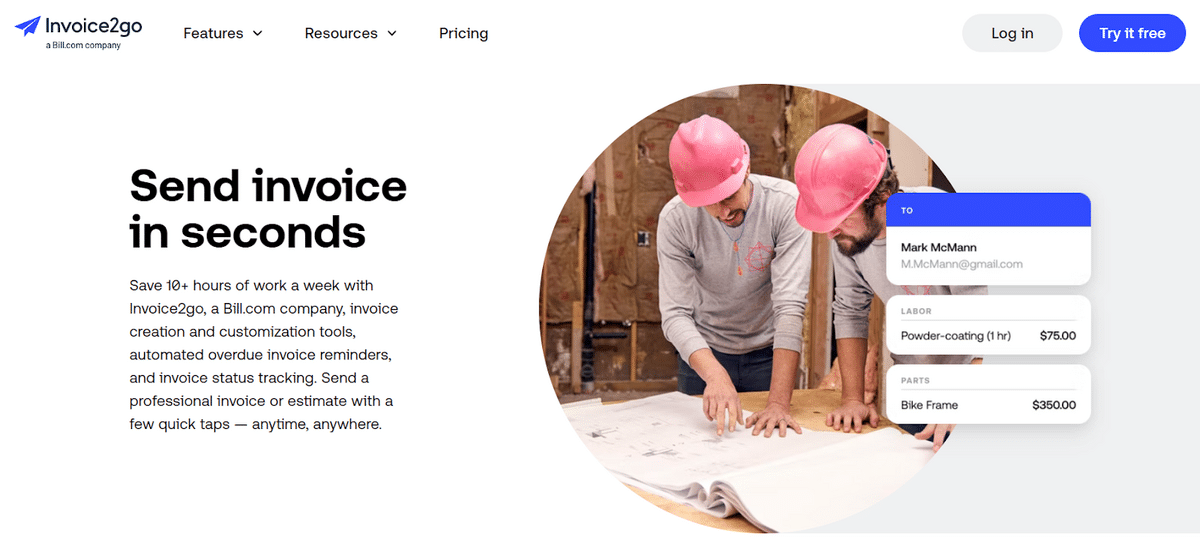 Moreover, digital solutions like Invoice2go make the billing process more convenient.
You can set up different payment methods (bank transfer, credit cards, Paypal, etc.) and send invoices through an app.
Not only does that speed up the payment process, but you'll have recorded payment history for all your clients and vendors in a secure cloud-based space.
To sum up, take advantage of available technology to improve your cash flow and grow your business.
Conclusion
Steady cash flow is crucial for any industry, but especially construction, where profit margins are small, so every dollar counts.
As you can see, there are ways to improve your cash flow and stop bleeding money unnecessarily.
Start with accurate cash flow predictions, then negotiate with your suppliers and speed up the payment process for your clients.
A few missed payments can create bigger problems for your company, so it's important to maintain a positive cash flow.
Hopefully, you'll implement our tips to see better financial outcomes for your company.
Good luck!