Becoming a great equipment manager isn't necessarily a matter of one single talent, but a group of skills.
Employees can become effective and dependable equipment managers by thoroughly understanding the job, having the right tools in place, and maintaining a detailed work plan.
In addition to equipment managers, this information is useful for those looking for strong equipment manager candidates.
This includes COOs of companies with large amounts of assets or physical inventory, as well as company managers and owners involved in fieldwork.
What Does an Equipment Manager Do?
Before launching into equipment management, it's best to have an understanding of what the job and its career trajectory entails.
Equipment managers not only oversee equipment and the flow of it, they also gather and interpret data.
Assets and inventory that are tracked are constantly updating their position, as does information about their environment and movement.
This means that equipment managers must adjust to changes in asset availability in the moment.
They must also have a strong overall picture of the company's operation and understand strategizing, workflow decisions, budget considerations, and prioritization.
Equipment managers might work in the following industries, although under various titles:
Construction

Health care

Sports teams

Educational institutions

Auto shops

Retail

Maintenance yards, such as those for an apartment complex

Military installations
Equipment managers are needed in all parts of the world. Many serve as third-party contractors or for temp agencies.
Some have formal education, although this is not a requirement.
Many companies, particularly smaller ones, hire equipment managers from within to ensure that the position is filled by someone who thoroughly understands the operation and assets.
In these cases, it's usually best to begin at the company with an entry-level job and work up through successive promotions and educational improvement.
Becoming an Equipment Manager
As long as a person enters a specifically long-term position for an established company, work as an equipment manager is usually steady and reliable.
Since an equipment manager will have tasks to undertake regardless of the weather or the activity of other employees, this work is usually not seasonal.
Even in the case of seasonal work, as in landscaping or educational cycles, the job of accounting for assets or inventory is never-ending.
Equipment managers usually look at daily or hourly data to understand weekly, monthly, and yearly trends. They oversee maintenance and purchasing.
What is more, they must organize the spread of equipment even if no one is in the field — a job that requires a great deal of pre-planning, scheduling, and forethought.
Therefore, even in December when baseball season is long over, an equipment manager for a professional baseball team is usually busy overseeing the cleaning, stowing, and storage of items.
He or she does all of this while planning for spring training and the busy summer to come.
While it's not necessary to have a college degree to become an equipment manager, almost all have completed high school, and many possess Associate's or Bachelor's degrees.
A small amount, 6.9%, have Masters' degrees.
A course background in business or information technology is helpful. Equipment managers can make up to $45,000 a year on a full-time schedule.
The Skills You Need to Master as an Equipment Manager
A college degree or a few months as an intern doesn't necessarily mean that you'll instantly become a great equipment manager.
This multitasking position demands many interlocking skills.
Here are a few to develop in your quest to become an equipment manager that your company can't do without.
1. Communication Skills
Equipment managers typically function as "middle managers"; they are intermediaries between the general workforce and the decision makers and stakeholders.
Therefore, it is vital to have the ability to speak respectfully and effectively with both kinds of employees.
Business information flows from subordinates to managers; managers to subordinates; between employees at the same level; and with clients, competitors, and third-party operators.
All of this communication must maintain honesty, clarity, and a demonstrated deference to reality.
Here are some qualities that demonstrate good communication skills in equipment managers:
Listening effectively

Demonstrated humility

Clearly denoting expectations and directions

All forms of learning are embraced: visual, physical, verbal, storytelling

Empathy

Leading with action in addition to words

Asking for and acting on feedback

Talking through problems with people involved in all aspects of it

Audience is understood and treated respectfully
Strong business communication is critical to an organization's success because it facilitates a flow of information and understanding.
Without this, resentment can quickly build between departments, branches, management layers, and individual employees.
For an organization to grow and succeed, communication must remain goal-oriented and clear.
When an effort is made to maintain this, company culture is healthy, customer satisfaction is more easily maintained, and employee turnover is reduced.
2. Scheduling and Time Management
Strong time management and the ability to build and quickly revise a schedule are core competencies for equipment managers.
Since they oversee equipment booking and maintenance schedules, their ability to efficiently manage all of these items is essential.
In a world of instant communication, equipment managers are expected to oversee tracked equipment in real time. That means productivity and timeline streamlining are key.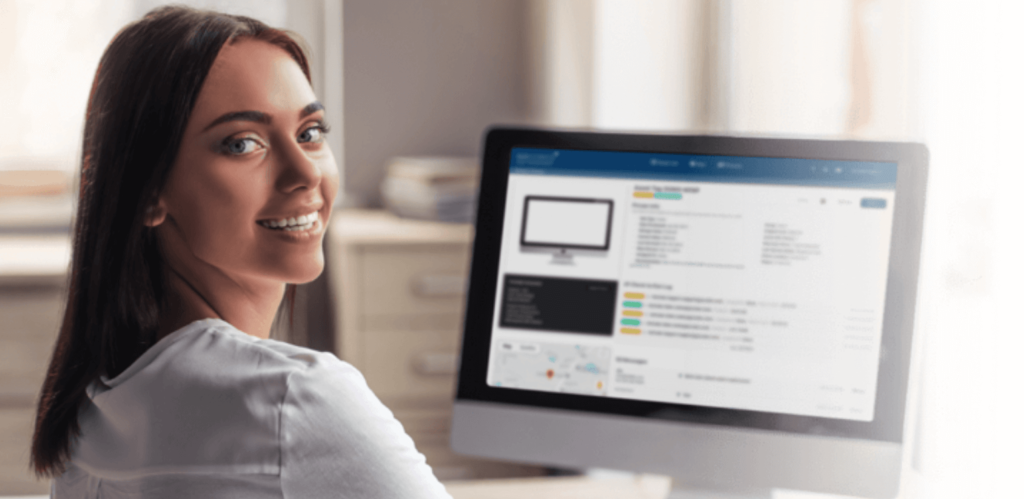 Here are a few ways effective equipment managers not only keep up with their constant workflow, but are able to stay ahead of last-minute changes and supply chain interruptions:
🔷 Adaptability: While it's important to have a schedule, it's also vital to have the ability to pivot and adapt within moments.
🔷 Scheduling Realistically: Maintaining a comprehensive overview of the day's tasks, as well as where the equipment should be, empowers an equipment manager to know what is to come. Daily reviews can ensure that travel times and employee use estimates are realistic.
🔷 Communicating the Schedule: Ensuring that those who need to know about the schedule are up-to-date shows respect for team members, enhances transparency and ensures consistency.
When dealing with equipment as well as people with a wide variety of responsibilities, these techniques can pave the way for even more complex tasks.
3. Delegating and Managing Workflows
Delegating and managing workflows are imperative when it comes to not only effective task organization for the equipment manager, but also for the employees around him or her.
The following tips can go a long way in ensuring skillful delegation.
Establish a Shared Workflow
A public display of the workflow in addition to the schedule will ensure that important details about procedures and expectations are available to all.
This is useful for maintaining transparency and improving overall efficiency within the organization.
Digitize this information as well and ensure this information is easily updated and available to all who need it.
Share the Workload
Interns and other employees might be able to provide assistance in at least one portion of the workflow, such as verifying equipment check-in/check-out.
It is also usually obvious which employees are trustworthy and reliable.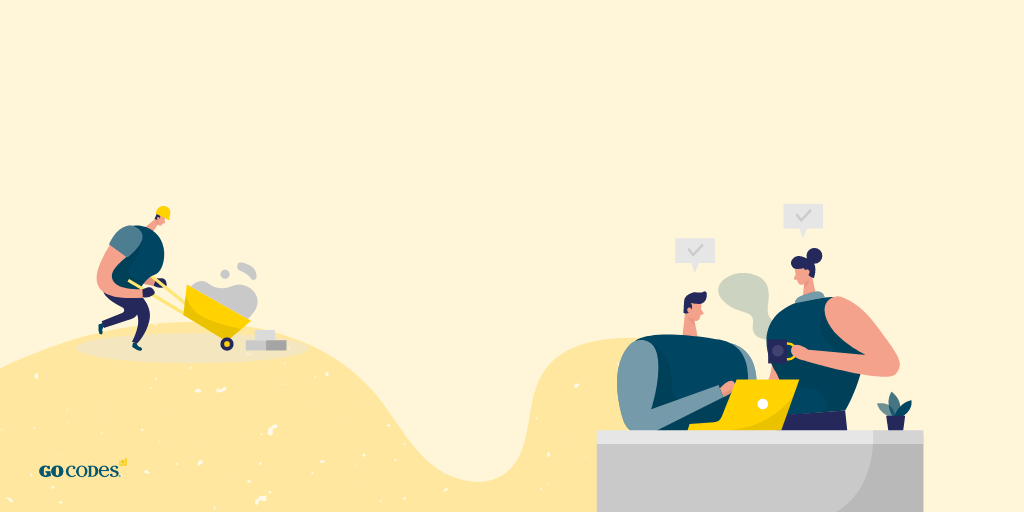 Including certain workflow items in equipment management will share responsibility and allow the workforce additional opportunities to experience ownership in tasks.
Refine Goals
Sometimes it's easy to become attached to certain procedures and policies because "that's the way we've always done it."
However, comfort might easily lead to wasted or lost time if it results in poor time management.
Ensuring that employee actions are goal-oriented and make sense for their tasks helps keep everyone focused.
Good task management asks each team member to take responsibility for the successful and efficient workflow.
4. Technical Skills
This set of skills is so important that some equipment managers have educational or work backgrounds in information technology or hardware.
Since understanding and interpreting data is a major aspect of proper equipment management, they should also comprehend the importance of asset lifecycles and have at least a general grasp of how major equipment works.
Other technical skills equipment managers should have include:
🔷 Understanding of Mobile Technology: Working with equipment in a modern company usually involves asset tagging with mobile devices. Equipment managers should know how to use and troubleshoot them for fellow employees.
🔷 Basic Computer Skills: Equipment managers should have the ability to generate and understand data reports, as well as operate general office software.
🔷 Mechanical Comprehension: An understanding of maintenance is a significant part of managing lifecycles, so while an equipment manager does not necessarily need to have the ability to repair assets, it is best if he or she has working knowledge of them.
🔷 Complex System Processing: Computerized management of fleets, facilities, and contracts is the norm in most companies. The equipment manager must comprehend these well.
An equipment manager who can blend technical skills and understanding with a strong ability to communicate stands an excellent chance of performing well for stakeholders and the general workforce alike.
5. A Well-Organized Equipment Room
Whether an equipment room consists of a small supply closet or several huge warehouses, the equipment manager must have the ability to organize and maintain this space.
A strong asset tracking and equipment management suite such as the tagging system offered by GoCodes is an ideal solution.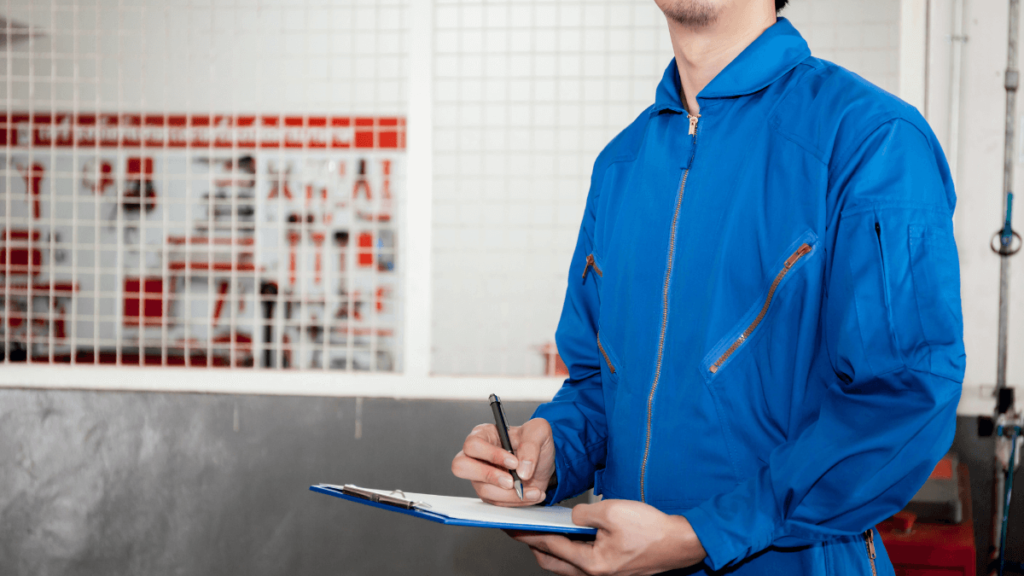 In addition to a strong asset tagging suite, here are a few ways to equalize a clean and logically planned equipment room:
Shelf positions are clearly marked with labels and arrows. They also correspond with organizational systems.

Share with employees and team members a visual and digitized chart that provides an overview of shelf items and positions.

Designate an area for assembly, packing, and unpacking

Use such tools as color coding, carabiners, pegboards, clear plastic tubs, and trays

Include a charging station with connectors for all major scanning and employee equipment

Train employees fully in asset tag scanning
A well-organized equipment room might also involve a tool crib with closely tracked information about the tools' whereabouts, age, maintenance status, and custody chain.
6. Strategic Thinking and Flexibility
Good equipment managers remain aligned with the goals of the company while keeping their subordinates' needs and wellbeing in mind.
They are also adept at keeping big-picture items center stage.
Equipment managers can achieve strategic thinking in the following ways:
Ensuring goals are specific, achievable, and tonally appropriate

Rallying the support of superiors in both in word and in action

Placing employees at the center of contributions and goal attainment

Clearly expressing priorities in daily and long-term agendas

Giving constructive and honest feedback

Making sure that goals are consistent across departments and management levels

Prioritizing that employees are supported mentally, physically, emotionally, and with proper tools
When goals are aligned and the path to reach them is flexible and clear, employees are more apt to work together to reach them.
7. Budgeting
The best equipment managers know, understand, and act on the importance of good budgeting practices.
They display the knowledge of not only how to build a budget, but how to remain within it.
Here are a few tips for creating a budget to succeed as an equipment manager:
Correctly estimate, forecast, and project costs

Build a list of equipment the budget will affect

Confirm prices and estimates with contractors, decision makers, and suppliers for the budgetary period

Include "hidden" costs of operating equipment, such as fuel, insurance, training, repairs, and maintenance

Allow for taxes

Include

depreciation

costs

Plan for purchases ahead of time, applying what you know about lifecycles; avoid panic buying

Carefully consider financing plans for major purchases

Sort equipment into applicable categories

Review for accuracy
Writing and sticking to a budget might not represent the most exciting aspect of work as an equipment manager, but operating well within it is central to success.
Conclusion
Life as an equipment manager is often different day-to-day.
Having a college degree and hands-on experience with large-scale organizations is key.
The position requires strategic thinking, extremely strong communication skills, good technical know-how, and the ability to work well with data and time management workflow.
When an equipment manager runs a tightly organized equipment room and is flexible with task delegation, he or she is well-positioned for success.
GoCodes Can Help
A simple and efficient asset management system will make any equipment manager's life easier.
GoCodes uses QR code tags paired with a unique visual code that you can scan with your smartphone. When scanned, GoCodes tags provide GPS data and other information about equipment location, use, and status, making equipment management easy.
Sign up for a free trial here.