Last year, the construction equipment rental market reached $118 billion, and by 2027 it's expected to surpass $180 billion. But why is there such a surge of interest in renting equipment?
First of all, the demand for new residential, commercial, and infrastructural projects has
picked up after a brief interlude due to the COVID-19 pandemic.
So companies need more equipment to handle the new job opportunities.
You might assume they'd start buying new machines to cover shortages, but that's not the case.
There are many reasons why companies love renting construction equipment, and we'll cover some of the most important ones.
Let's dive in!
Opportunity to Use the Latest Technology
The newest construction technology has driven the industry with continuous improvements in three key areas:
Safety
Productivity
Performance
The newest features, improvements in design, and engine efficiency enable construction companies to complete projects faster and more effectively.
Just look at the latest excavator models manufactured by Bobcat and Cat.
In 2020, Bobcat introduced the R-2 series of compact excavators with the digging power of much larger machines.
For example, their E50 model has a more efficient engine with an improved cooling system that protects the engine components for better serviceability.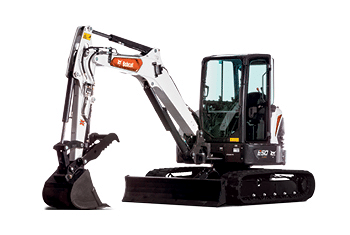 Additionally, their cabins are 20% more spacious for operator comfort, and operating joysticks are more responsive for better maneuverability.
On the other hand, Cat released two new models, Cat 313 and 313 GC.
The Cat 313 model boasts a 45% increase in productivity and the ability to work in extreme weather conditions (from -25°C to 52°C).
Moreover, the fuel-efficient engine meets strict emission standards and even enables a 25% reduction in maintenance costs.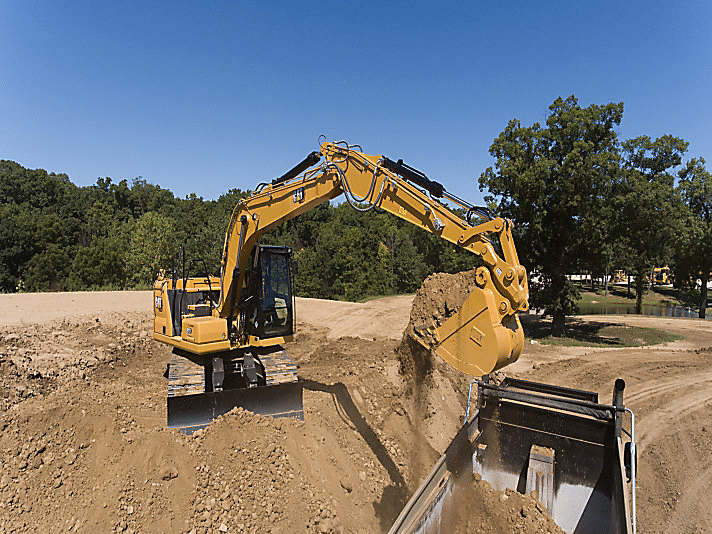 While buying the latest heavy equipment might seem appealing, there's always the risk that the technology will soon become obsolete as new and improved models continue to emerge on the market.
And in that case, you'll be stuck with the technology at the point of sale for the next 10 to 20 years.
Following that, renting lets you get your hands on the latest technology and ride the wave of improvements on all three key aspects we've mentioned without the risk of a failed investment.
You'll simply be able to work with the best machines in the industry while improving productivity, collaboration, and onsite safety at a fraction of the cost.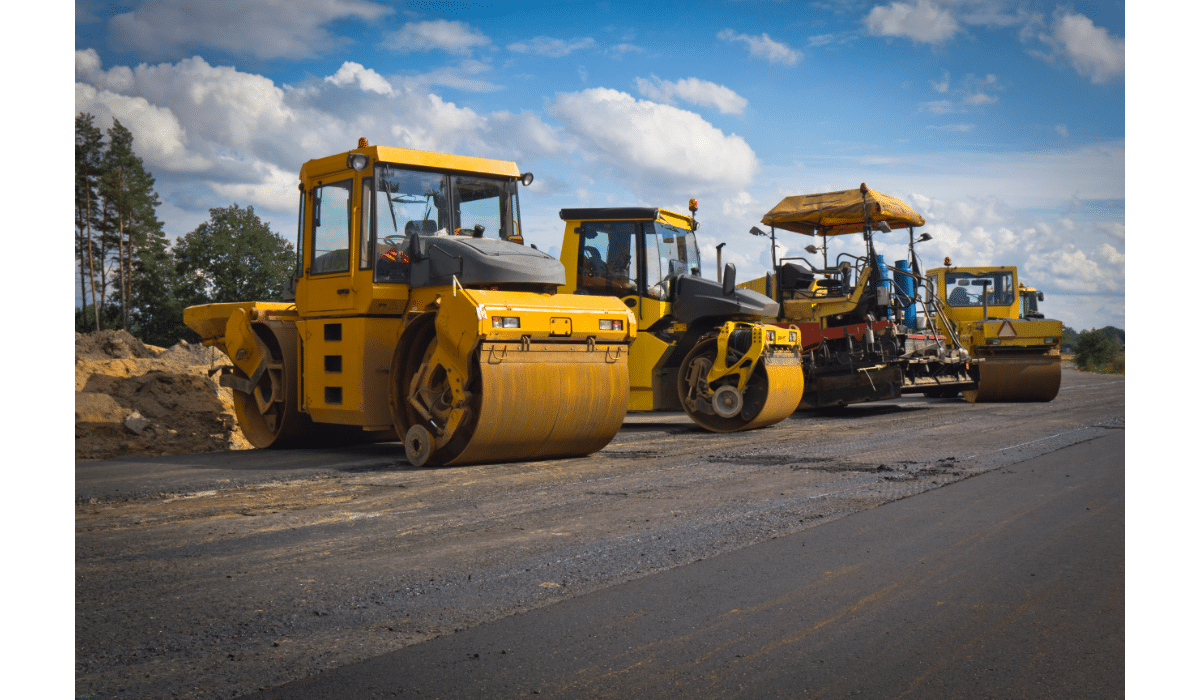 Moreover, the best rental companies rotate their fleet with the latest models, and the increased competition in the rental market means you can get the most suitable machines at reduced cost.
There is no reason you can't take advantage of the latest heavy equipment technology to improve your business by renting it.
Protection from Inevitable Depreciation
It's no secret that construction equipment starts losing value as soon as you drive it off the manufacturer's lot.
Some pieces are better than others at holding their value, but, inevitably, you'll never get to resell them for the same price you purchased them for.
Experts like Russ Dolezal, corporate sales specialist with Sandhills Global, say that a typical crawler excavator depreciates 32% in the first three years of being in use.
Depreciation is the highest during those early years of operating the machinery, and in the next 3 to 7 years, that value diminishes by 23%.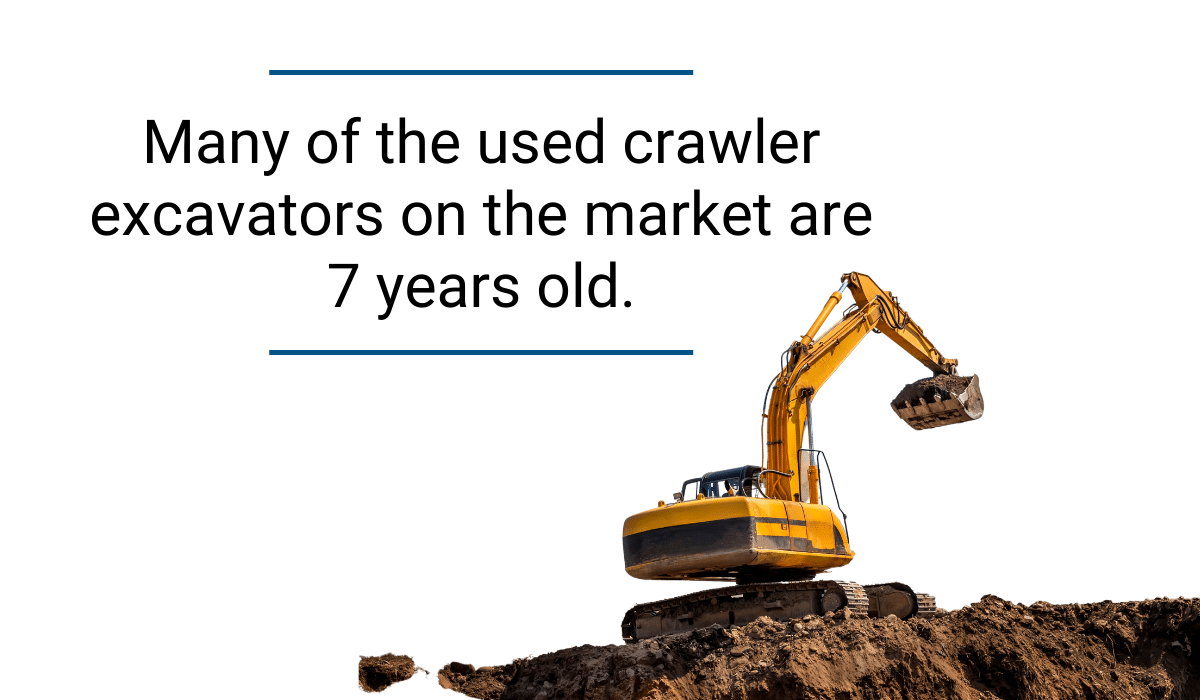 Therefore, in the first seven years of operating, the machine has already lost half of its value, and that is when most of the machines appear on the used equipment market.
But as you can see from this table, the useful life of most construction machines exceeds 12 or 15 years.
| Type of equipment | Estimated useful life (years) | Diminishing value (%) | Straight line (%) |
| --- | --- | --- | --- |
| Bulldozers | 15.5 | 13 | 8.5 |
| Cherry pickers | 12.5 | 16 | 10.5 |
| Trucks (concrete mixing) | 12.5 | 16 | 10.5 |
| Excavators | 15.5 | 13 | 8.5 |
| Graders | 15.5 | 13 | 8.5 |
Therefore construction companies have to heavily invest in maintaining the equipment if they want to resell it for a better price.
But that also means additional costs on top of depreciation costs.
Yet, you don't have to worry about that with rented equipment. You're not responsible for maintaining or reselling it to get the top price.
After you're done using the equipment, all you need to do is call the rental company, and they'll take it off your hands.
What's important is to consider how long you'll use the machines. It might not be sensible to purchase a new excavator if you're going to have to upgrade it in a few years.
If depreciation costs are among your main concerns, then renting equipment is your best option to minimize ongoing equipment expenses.
No Initial Purchase Costs
Budget is one of the top challenges for most construction companies. So to keep their expenses low, they are turning to renting equipment as a viable option.
First, a simple cost comparison between buying new or renting clears up any doubt about a more cost-effective choice.
| Equipment size | Weekly rental | Monthly rental | Purchase new | Purchase used |
| --- | --- | --- | --- | --- |
| Mid-size machine | $3000 – $5000 | $2000 – $4000 | $100 000 – $200 000 | $50 000 – $100 000 |
| Large machine | $5000 | $3000 – $15000 | $200 000 – $400 000 | $100 000 – $200 000 |
A typical weekly rental plan can cost you between $1250 to $5000, and that price becomes even cheaper if you opt for a longer rental period (monthly, etc.).
On the other hand, buying new equipment can range from $80 000 to $400 000, depending on the size of the machine.
Also, that's not including the attachments, which you'll need to get the most out of your equipment. You can spend up to an additional $5000 for each attachment.
Unfortunately, upfront costs don't go significantly down in the used market. Even with a 25-50% discount, the prices aren't low.
For example, if you're looking for a used excavator in good condition, be prepared to shell out anywhere from $50 000 to $250 000.
For many small and midsize construction companies, this is too expensive.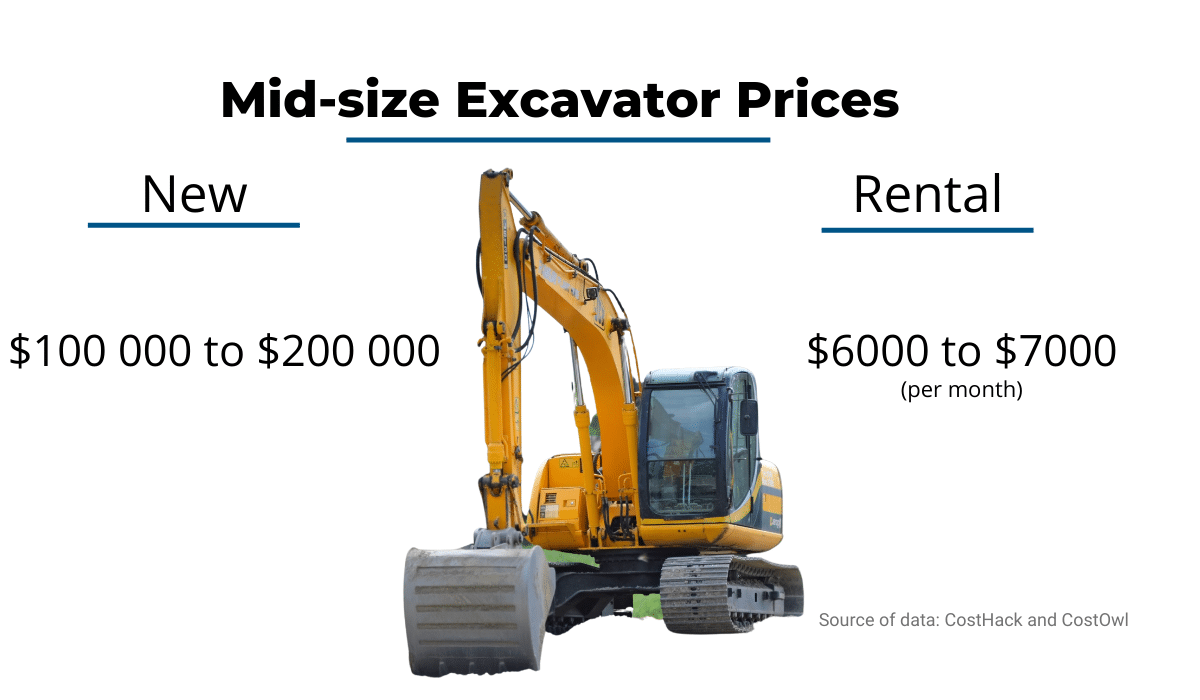 Still, companies need heavy construction equipment to run their business. That is why many of them opt for renting.
You don't have such steep initial costs, and you're getting the equipment you need without sacrificing features that matter for your current projects.
All in all, you can significantly reduce your costs by renting the right equipment for your current and future construction projects.
Renting Project-Specific Tools
Have you ever had to turn down projects because you didn't have the right equipment?
Proper specialized equipment and the right attachments are essential for the successful completion of construction projects.
Using unsuitable equipment instead (say, attachments that aren't intended for a specific task or that aren't the right size for the job at hand) is not a viable option because you could do more damage to the equipment and workers than you'll gain in the short term.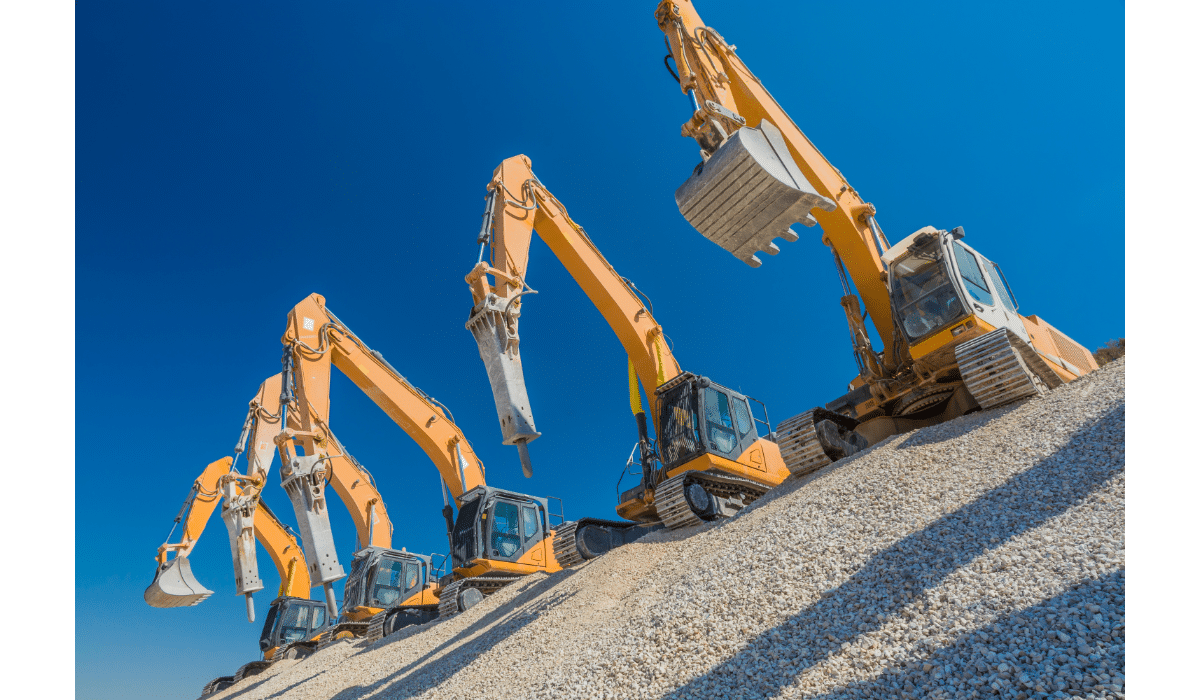 If you're also going to use the specialized equipment for a limited time, buying new is not the solution. That's where renting comes to the rescue.
Each machine you're renting will be tailored specifically for the job at hand, thus maximizing the productivity and efficiency of your project.
Not only will you be able to have the right resources for each project you undertake, but you'll also expand job opportunities.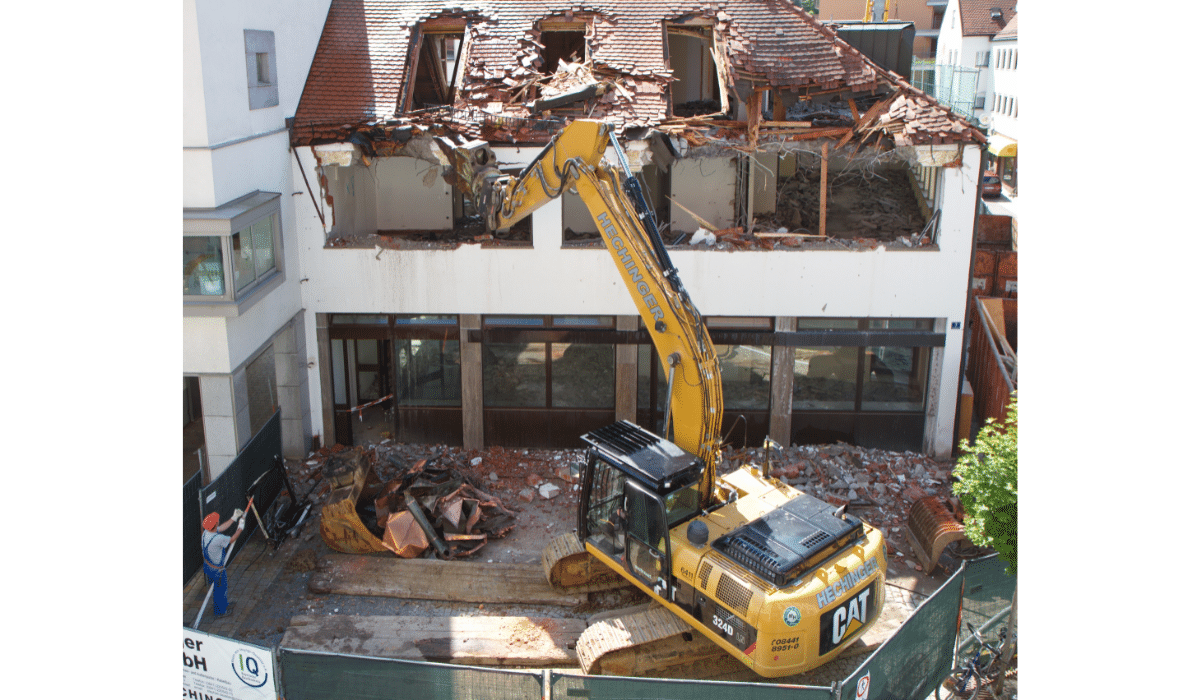 If you're currently working on commercial projects but want to dip your toes in the residential market, you can rent the necessary equipment and finish the jobs without worrying about additional equipment expenses.
To sum it up, renting specialized equipment will allow you to explore more business opportunities and complete current projects while remaining profitable.
Simple Exchange of Equipment
It's not uncommon for projects to change scope or requirements during construction. Often, that means the equipment you allocated for the job won't be as useful as you planned.
In that case, a simple exchange for a more suitable machine is essential to keep a project moving according to schedule.
But what if you don't have one in your fleet? Then, (you guessed it) renting is a practical solution.
Small and large companies have access to a diverse range of equipment they can procure and switch at any time if it means they'll finish the projects more successfully.
They can try out different models for a limited time and decide whether it's usable for their needs.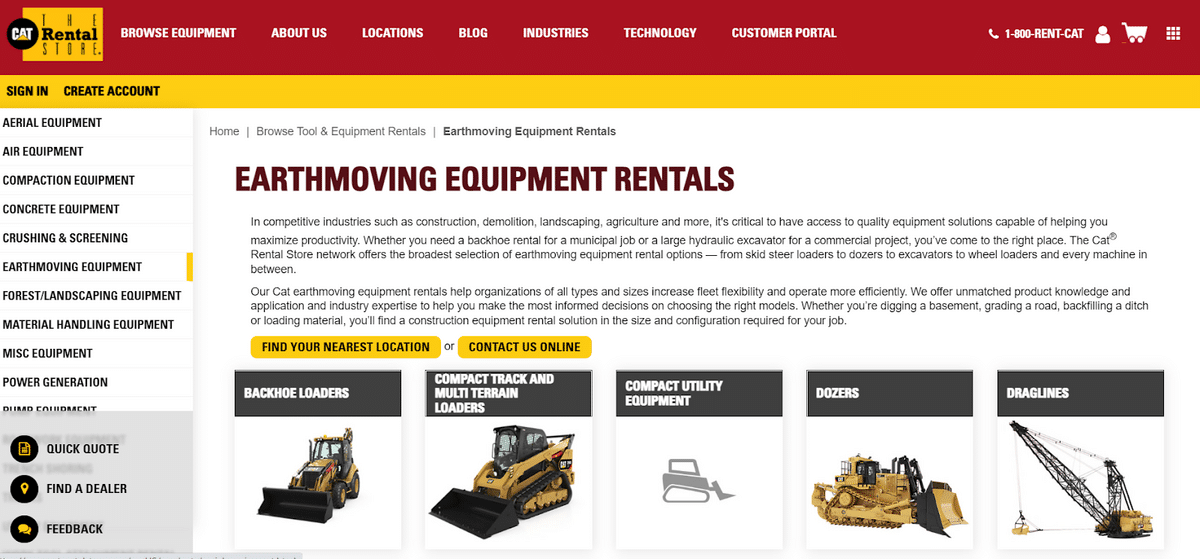 Testing equipment before buying it is also an option, but if you change your mind after purchase, you can't exchange the machine as easily.
Flexibility and adaptability to changing project requirements are necessary to maintain a sustainable construction business.
Having the right equipment at your disposal can be the competitive advantage you need to succeed and grow your business.
So, renting can help you achieve those business goals by allowing you to exchange your equipment easily and giving you more flexibility.
Increased Sustainability
Governments worldwide are rushing to meet the climate goals established by the Paris Climate Agreement of 2015.
That means reducing carbon emissions, turning to greener technology, and producing sustainable products.
What's more, clients worldwide have increased interest in making better choices when building and remodeling their properties.
Recent reports show that almost 66% of people consider sustainability an important factor in their construction purchase decisions.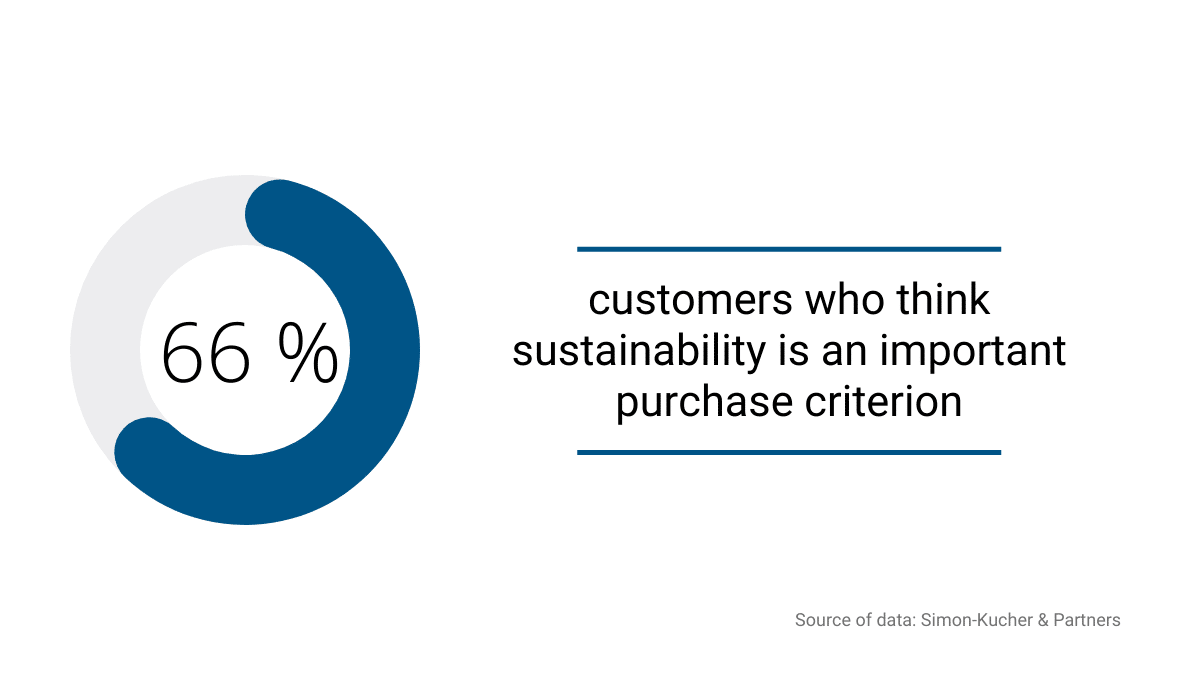 Therefore, construction companies that are more conscious of their environmental impact can get more job opportunities and better comply with governmental regulations.
And renting can help them on this journey!
Renting is an important aspect of the circular economy principle. This model prioritizes reusing, renting, repairing, and recycling equipment for as long as possible.
A single tool or equipment is refurbished after every use and rented to different people, ultimately reducing waste and material consumption and extending the machine's lifecycle.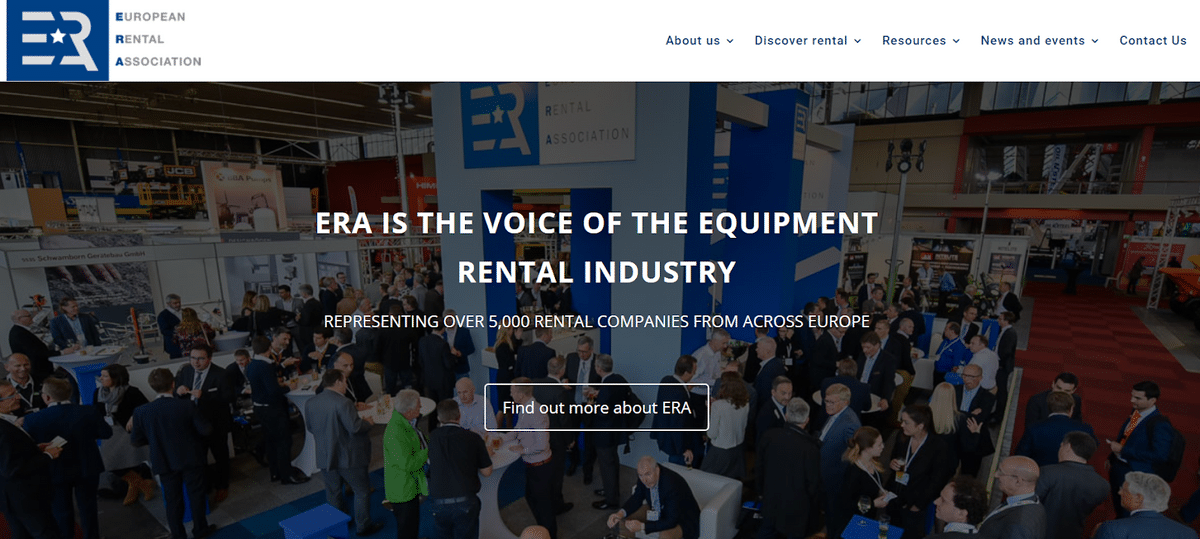 The European Rental Association (ERA) fully encourages the shift from equipment ownership to "access to goods".
The organization represents over 5 000 rental companies in Europe, and they believe that renting construction equipment can lower CO2 emissions by 30 to 50%.
They have even conducted independent research to support these claims.
The organization further elaborates how renting construction equipment addresses different circular economy aspects.
With renting, you can always find the right equipment for the job, regarding size, load capacity, or special use.
Rented equipment is also used to its full potential and doesn't sit idle as often on construction sites compared to owned equipment.
This also means that construction companies use fuel more efficiently.
Finally, rented equipment frequently travels much shorter distances because rental branches dispatch equipment from the closest warehouse.
Moreover, delivery trucks simultaneously pick up new equipment and leave the next, so they're rarely traveling with empty trailers.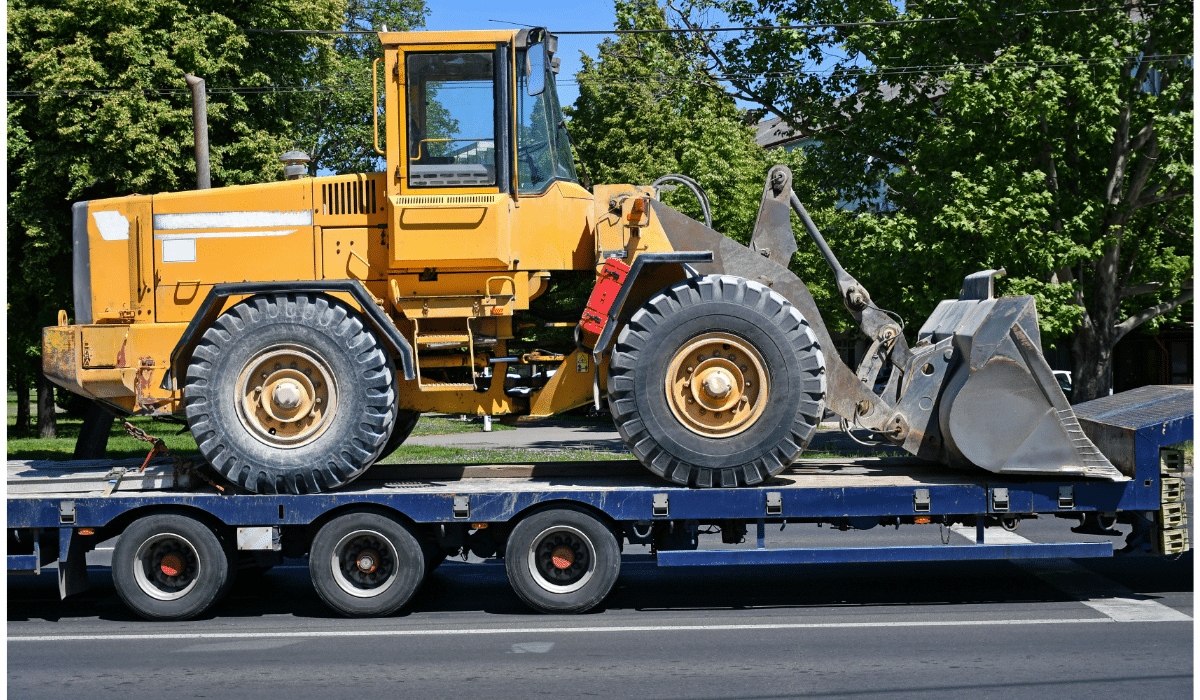 Basically, the transportation logistics are more optimized, ultimately reducing fuel costs and transportation emissions.
In the end, if you don't want to sacrifice productivity but also care about your environmental impact, then renting heavy equipment is your best solution.
Conclusion
Construction equipment is expensive, so companies are continually looking for ways to maximize their investment. One of the best ways to do that is by renting construction equipment.
Considering all the advantages we've listed in this article, renting equipment becomes an easy decision if you want to be more profitable and finish projects quickly and efficiently.