Every construction project is comprised of numerous elements that you need to manage if you want to deliver a quality and timely product.
One such essential element is creating a construction management plan.
For inexperienced people, this might seem like a daunting task. But a construction management plan is necessary to account for the complex requirements of the project.
So, to make your life easier, we will break down all you need to know about construction management plans in order to complete your projects on time and within budget.
Let's start!
What Is a Construction Management Plan?
A Construction Management Plan (CMP) is a document that outlines the necessary information, tools, and resources necessary to undertake or manage a construction project.
It is an overview of how a construction project manager will handle the project's phasing, logistics, and impact on the environment.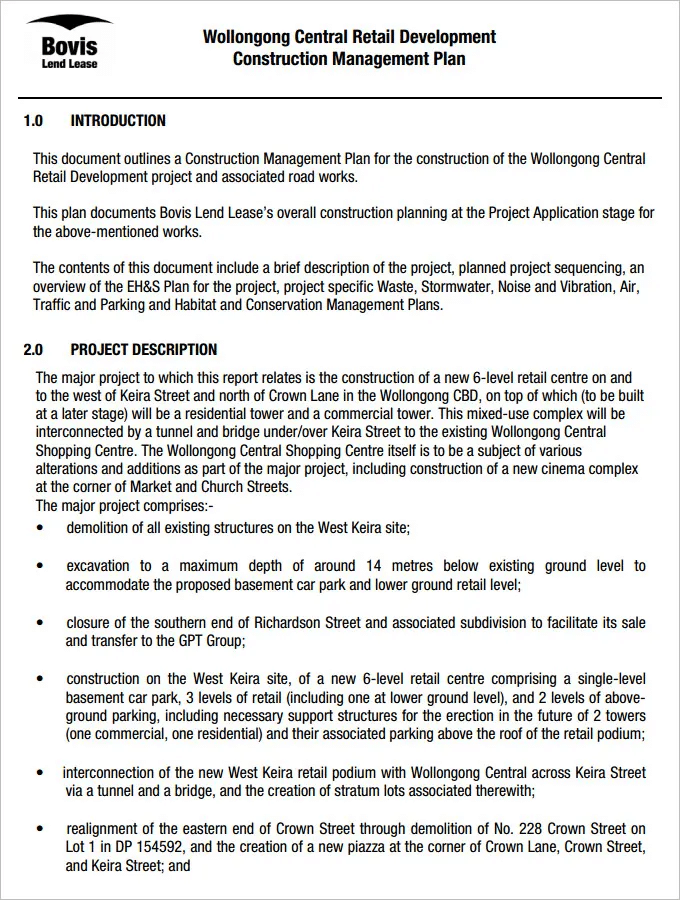 The amount of detail put into a CMP depends on the complexity of the project and the type of work that will be executed in a particular area.
The general rule is that the more detailed your CMP is, the better your chances of delivering a successful project.
Therefore, we can differentiate three kinds of construction management plans:
Regular construction management plan
Detail-heavy construction management plan
Construction management plan for the local government agencies
Each of these CMPs helps project managers account for different issues in every stage of project development. This makes it easier to tackle issues when they occur because project managers have already set specific protocols for mitigating them.
But, how long does it take to create a construction management plan?
Some experts, like CMP Construct, require 7 to 10 working days (from gathering relevant project data to producing the first draft for a client's overview).
As mentioned before, it all depends on the size and nature of the project, as well as aspects that need to be included.
For example, if the project starts with demolition, this should definitely be included in the plan.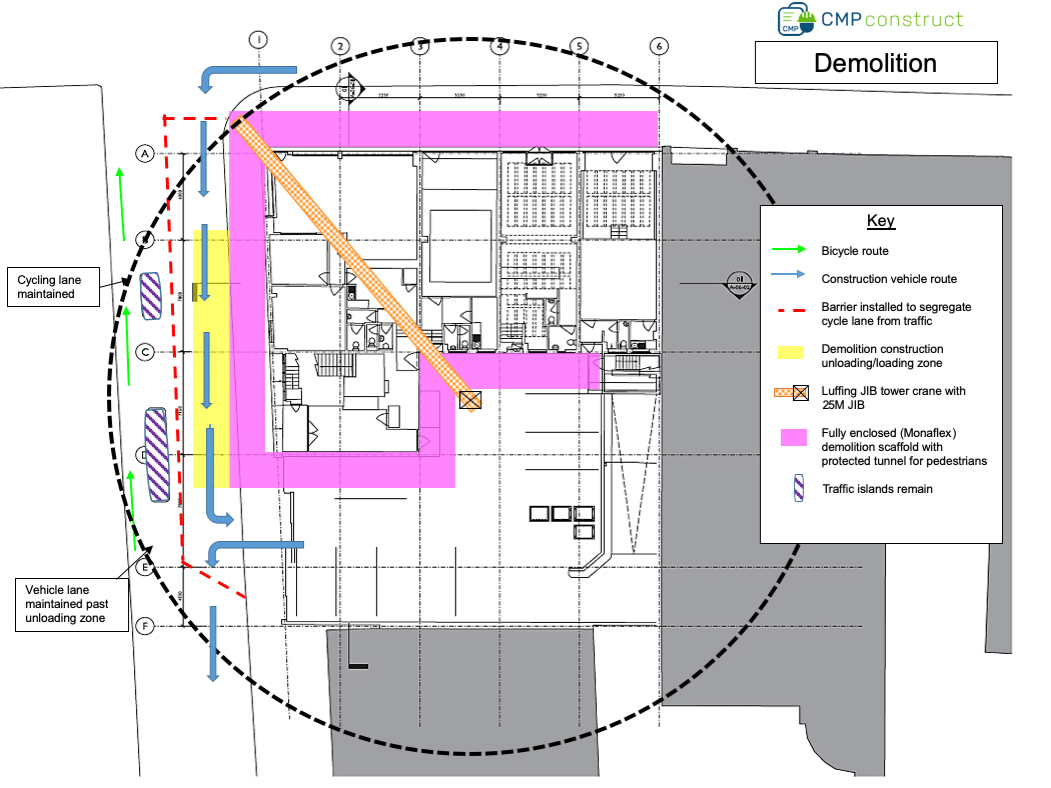 In a nutshell, CMPs are necessary for every construction project because they address important project issues, construction activities, and protocols for ensuring health, safety, and environmental protection.
What Is the Aim of a Construction Management Plan?
Ali Salour, Senior Project Manager at Stonemark, says that time, cost, and scope determine every construction management process.
So project managers must identify the client's priorities and create a plan that will mitigate and manage project risks.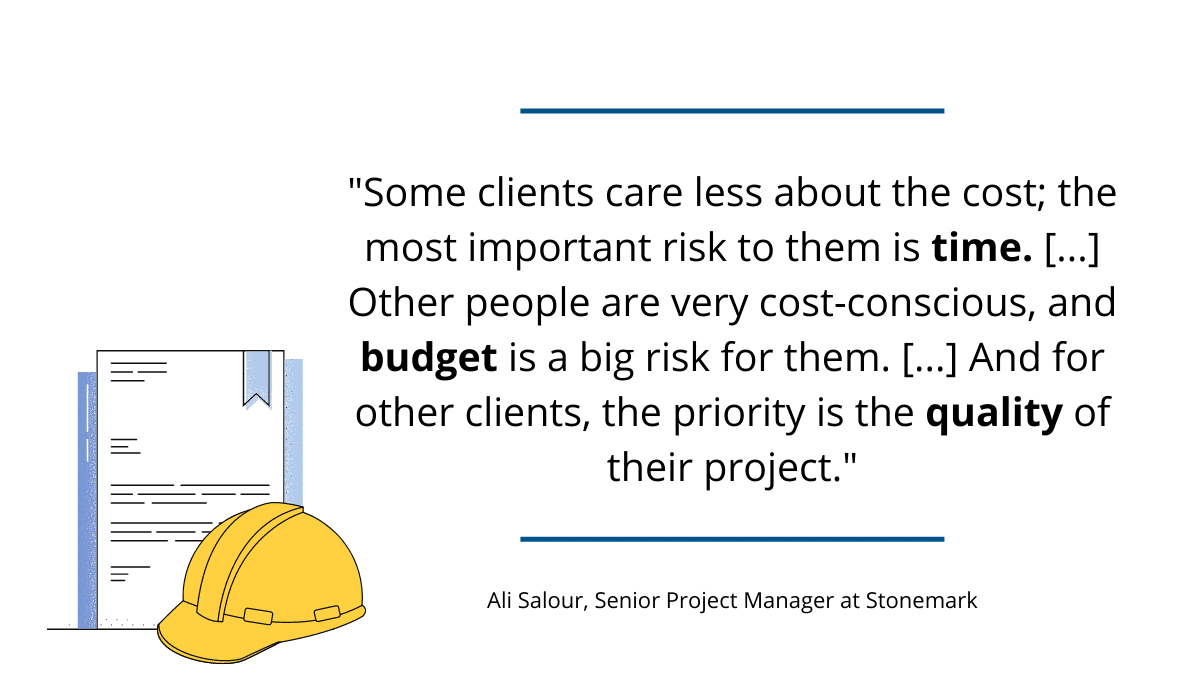 That is the purpose of the Construction Management Plan. It is an actionable approach to delivering the project on time and within budget.
Moreover, it is a key document for the clients that summarizes their intentions for the project that an experienced project manager can deliver.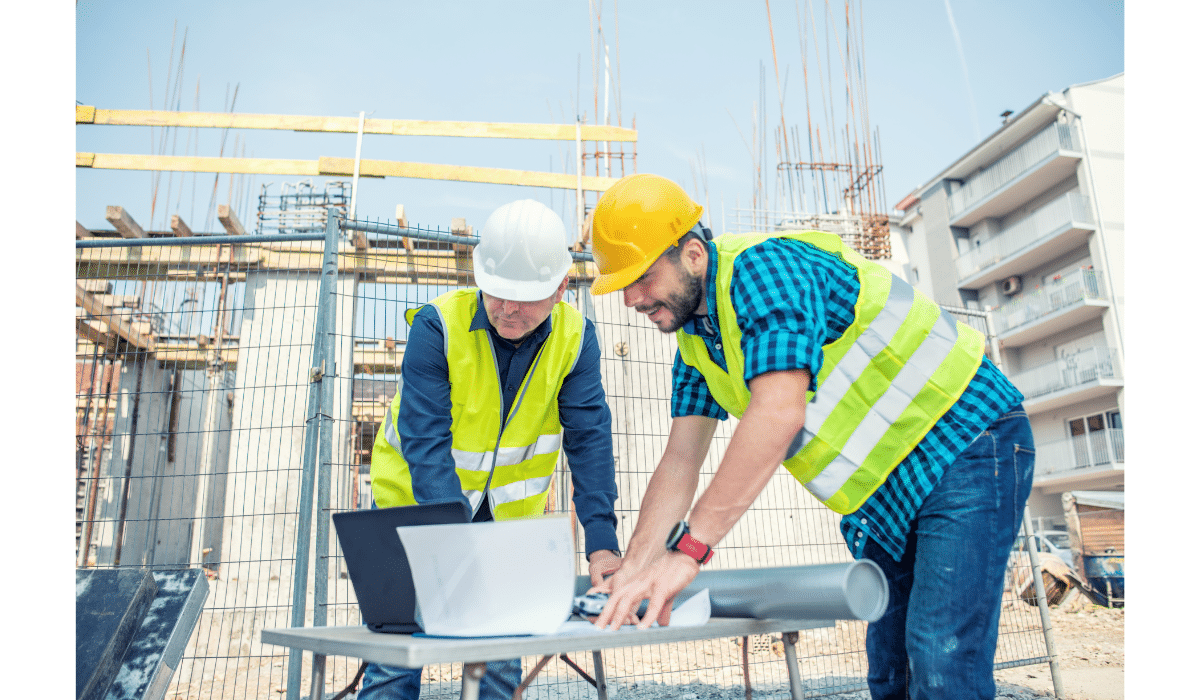 Basically, CMPs help project managers develop resource plans and protocols that align with the project's goals and objectives.
So, once they create an organized project schedule and methods, they can ensure the project progresses toward timely and quality completion.
CMPs essentially ease the project manager's job determining the project's feasibility.
All in all, construction management plans are important for project managers to visualize and develop a methodology for the successful development and delivery of the construction project.
That way, they follow the client's vision and comply with the local regulations.
Can the Project Move Forward Without a Construction Management Plan?
The success of the entire construction project depends on the careful planning phase. When every possible parameter is considered, it ensures that the project progresses smoothly.
In that sense, going forward without a CMP would be a mistake. What's more, regulations normally require that the CMP be submitted to the local building authorities before any construction takes place.
That means CMPs are not only advisable—they're usually obligatory.
For example, in most councils in the UK, you're required to submit a CMP for any project that might disrupt the local neighborhood.
Even if it's a basement extension or simple home renovation.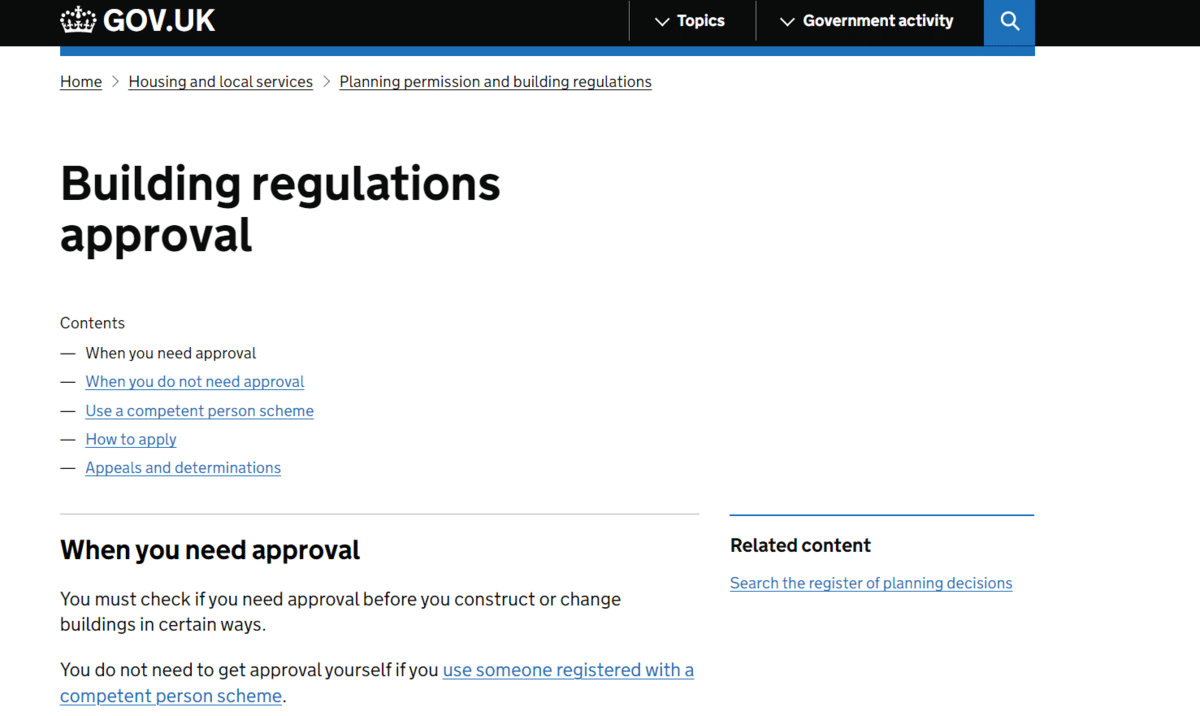 What's more, CMPs are a part of the Planning Approval Condition and necessary to obtain a Building Permit. Basically, you need to create CMPs before the shovel even hits the ground.
Let's look at a specific example. In the Town of Cambridge, construction companies should submit CMPs for approval if their projects fall under one of the following conditions:
Demolition of more than two levels
Basement excavation
External work valued at $1 million or more
Disruptions in road and pedestrian traffic
Likelihood of damaging local government property
Once your CMP is approved by the Town of Cambridge, you have to comply with it from the beginning to the end.
If you don't, the Town has different ways of enforcement, such as issuing a Planning Infringement Notice or starting a prosecution in the Magistrates Court, among other things.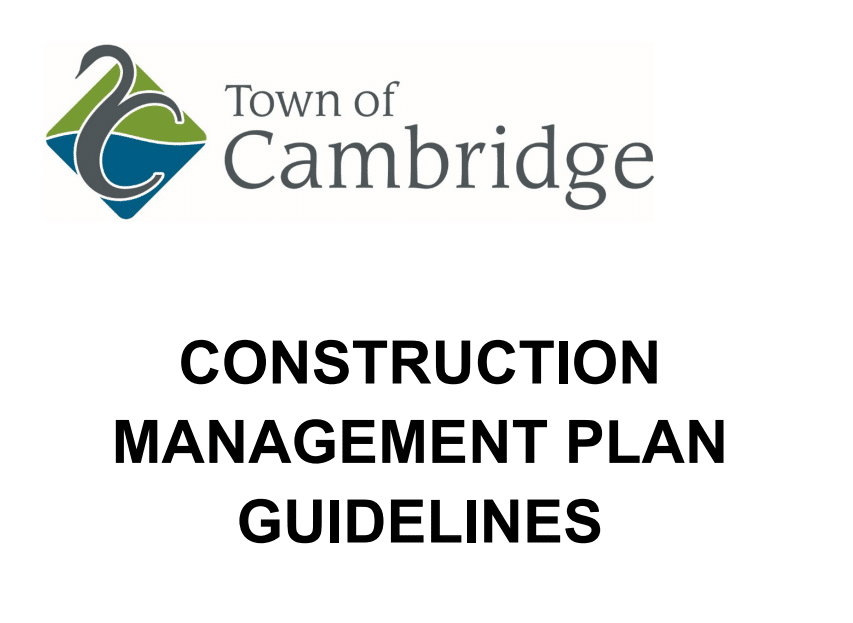 It's important to note that CMPs can be altered and updated during different stages of project development.
Different issues can arise that haven't been identified beforehand, so problems and mitigation methods must be continually noted in the CMP to inform every stakeholder about project changes.
Keep in mind that CMPs will be needed based on the nature of construction work and disruptions to the local community and environment, so it's best to create one before any actual construction work takes place and submit it to the relevant authorities.
Different Stages of a Typical Construction Management Plan
A typical Construction Management Plan has several different stages it needs to go through. It is not done in isolation, so many discussions with different stakeholders have to take place in order to determine the feasibility of the construction project.
Following that, the stages of a Construction Management Plan might look like this:
| | |
| --- | --- |
| Design of a project | A critical phase of the plan where you determine the overall time, cost, and idea. Many meetings with clients and the construction team are necessary to create preliminary documents and get a clear sense of project objectives. |
| Planning and scheduling | Create SMART goals, define work tasks, and project timeline. In this stage, risk management is defined, and possible solutions are outlined. Additionally, you're planning a contract and establishing a budget. |
| Procurement and proposals | Architects, engineers, and subcontractors submit their proposals for different aspects of the project (general, specialty, furnishings, etc.), which are analyzed according to the project's goals and the client's priorities. |
| Construction and execution | Initial plans and documents are measured against actual construction activities. Project managers monitor and review project progress, ensure job site safety and collect RFIs and reports. |
| Delivery | This stage includes project closeout and assessment. A report about successful project completion is created. |
Through these different stages, CMP can change from the initial plan. This is because there are numerous considerations that even professionals might overlook. But any typical CMP has to go through these stages for each construction project.
What Goes Into a Construction Management Plan?
To reiterate, individual sections of your Construction Management Plan will depend on the nature and complexity of your project. But generally, most items project managers put into CMPs fall under the following categories:
Project program (activities, schedule, work roles)
Communication and coordination
Site specifications (description, plans, etc.)
Environmental control (dust, waste, noise, etc.)
Health and safety
Neighborly relations (disruptions to local community and traffic)
For each of these categories, you need to provide information and specify activities that will address different problems, ideas, and site conditions.
So in the Project Program, you might have a section dedicated to a Project Overview in which you'll list the project requirements, and the main aims of the project, as well as set a timeline and important dates.
On the other hand, for the section on Health and Safety, you can include information and actionable methods to protect employees, site visitors, and passers-by.
This might cover plans for emergencies (fire, accidents, etc.) and specific procedures to ensure safe working practices (wearing PPE, worksite cleanup, hazard signs, etc.).
In some cases, there are prescribed categories and items you'll need to outline in your CMP to comply with local regulations.
For example, the previously mentioned Town of Cambridge requires all construction companies to include the following in their CMP for approval: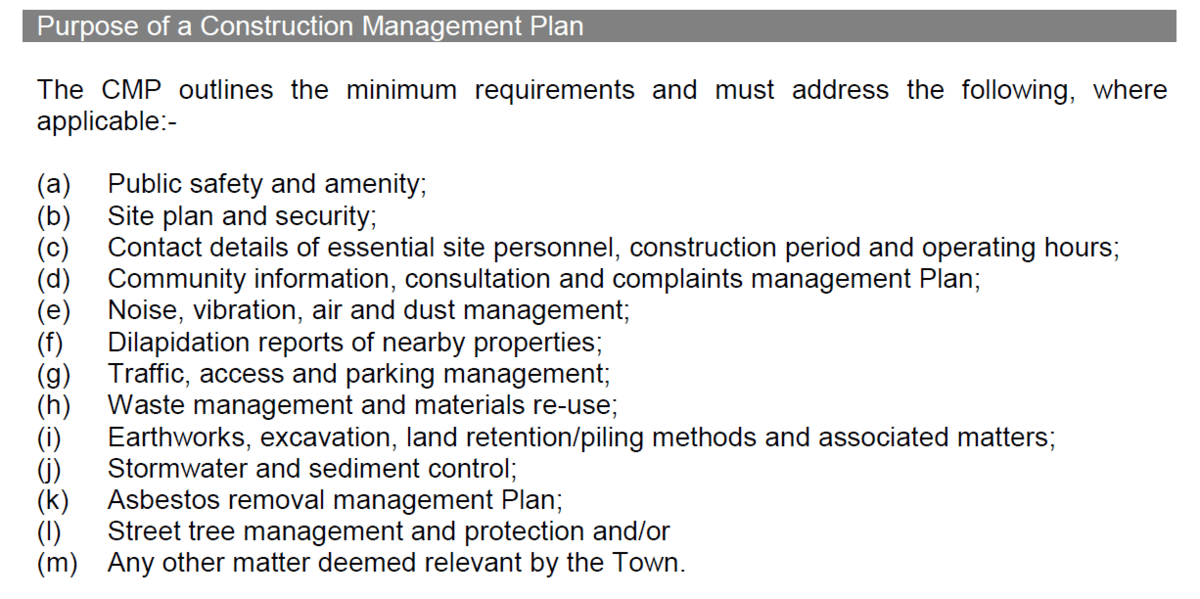 Keep in mind that you can expand these categories depending on the project's scope or add new ones that specifically affect your project. What's important is that you focus on relevant elements to suit your client's needs and comply with local regulations.
Construction Project Planning Steps
Now, we come to important steps you'll need to take to create a practical Construction Management Plan.
These steps might be embedded into different stages a CMP will go through, but you must take all of them to be certain you covered all important areas that affect the construction project.
| | |
| --- | --- |
| Document the scope | This is a compilation of the project's goals, timeline, financials, methods, and protocols. It gives every stakeholder an understanding of the complexity and size of the project. |
| Create a Work Breakdown Structure (WBS) | This is a document that organizes all work activities into smaller tasks. It helps allocate resources and workload to each individual on the construction project. |
| Feasibility Study | Analyze if environmental, social, or financial factors affect the project quality and delivery according to the client's vision. Conducting this study ensures that your project will develop and end in success. |
| Cost and Time Analysis | Careful scrutiny of project costs will ensure that possible delays don't break the budget and affect the company's profitability. |
| Quality Control and Risk Management | Quality means specific clarification about materials and final outcome. Risk management includes assessing a range of problems that might affect the project and everyone involved, therefore establishing contingency plans. |
| Communication Plan | Successful project outcome depends on clear, transparent, and fast communication. Provide methods for effective data sharing and coordination. Furthermore, define short-term and long-term goals every team member needs to follow. |
In the end, follow these steps to create a systematic, detailed, and organized CMP.
Conclusion
Construction management plans are some of the key elements that help construction project managers worldwide in planning, handling, and executing successful construction projects.
As you know, construction projects can become highly complicated while you're going through different phases of development.
But if you establish feasible goals, account for different project risks, and coordinate resources from the beginning, it will pay off for the final project outcome.