Check out school inventory with ease.
Work smart with our total
solution that harnesses the
power of cloud software,
top-rated smartphone scanner
apps & customized tags.
We make school inventory tracking easy!
GoCodes helps you track and manage your school's assets & inventory. Use our 4.5 star-rated mobile app to check your inventory in and out. Get up and running in minutes with your customized QR tags included in the price. Create your own reports that show device utilization and more.
Chromebooks
iPad
Laptops
Desktop Computers
Textbooks
Teaching Aids
Title I/II
Furniture
Facilities
Printers
3D Printers
Projectors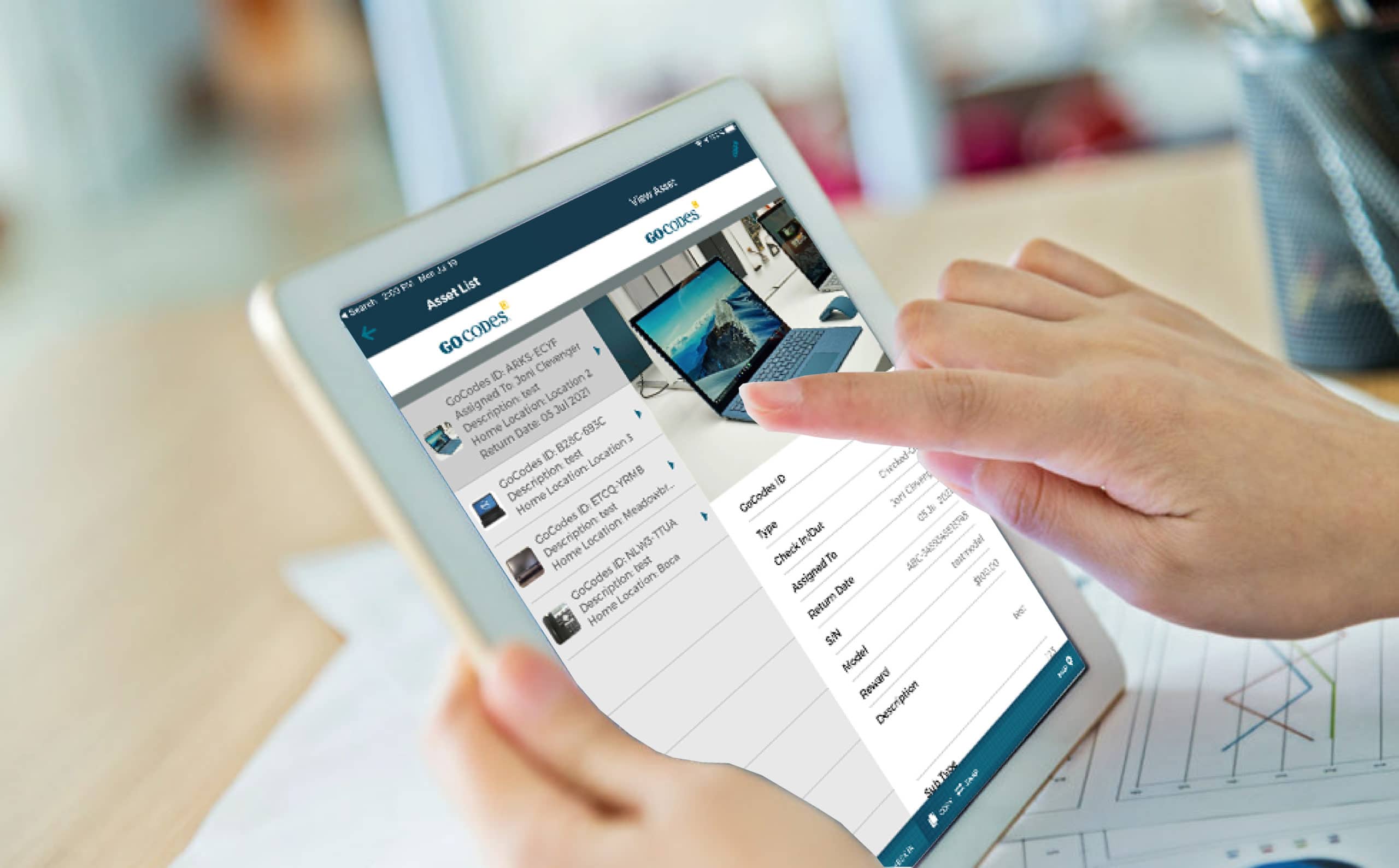 Save time using our lightning-fast scanner apps that work on any device & enable you to complete common tasks in seconds, on-the-go.
Use GoCodes across your campus whether to securely manage your IT assets, loaned equipment, facilities' items, or consumable inventory.