Schools have been heavily investing to transform their learning environments for years. This practice was crucial during the pandemic lockdowns when most schools were closed and shifted towards online classes.
Consequently, students were provided with portable devices, and more schools will be equipped with expensive assets in the upcoming years.
So, it's no wonder some experts estimate the global education technology market will reach $377.85 billion by 2028.
Naturally, your top concern must be how to organize and protect these costly items in your school.
The simple answer is adopting asset management software. These digital solutions have helped many schools manage their valuable assets successfully to save time, money and ensure asset longevity.
There are many challenges that come with asset tracking. Still, once you have a quality system to increase your school's operational efficiency, you'll hardly remember the times you lived without it.
So, we're presenting you with six major reasons why you should choose asset management software for managing your school's inventory.
Let's start!
Easily Managing School Inventory Across Locations and Devices
Schools are large institutions with multiple classrooms, departments, and storage rooms. As a result, the equipment they use (laptops, overhead projectors, DVD players, tablets, etc.) has to be portable to satisfy everyone's needs.
But on the other hand, such equipment can easily be misplaced.
To combat this problem, the best way to track your school assets is to attach a barcode to them and connect them to asset management software. This system will help you record the exact location of equipment you need. 
Every device with a barcode will have information about the model, serial number, and photographs. That way, you can verify if the device you're looking for matches the one in the app.
What's more, you can decide what gets tracked and what doesn't. It might not be smart to track desks or chairs, but placing a barcode on books or digital boards will ensure you keep an eye on your most valuable items. 
But before you get to that step, first, you need to create a database of all assets you want to track. Listing assets might be time-consuming at first, but you can't track things if you don't have an overview of what you own.
Then you can set up department-specific locations, so when you borrow items from a specific office, you'll know where you need to return them.
A single interface can manage and organize the possession of all your assets, so you're never misplacing them.
With asset management software, you'll have access to the system at all times, from anywhere and any device.
It's easy to use, and you'll get to see your equipment's status in real-time.
In the end, if you want to have a more organized school and help your staff find necessary equipment easily, then you have to track your school inventory with a cloud-based system.
Grouping Assets Into School Inventory Categories
Besides tightly monitoring your inventory, you can enhance your use of asset management software by creating categories for specific assets. This will make your school's operations even more efficient.
There are two main areas where you can use categorization to enable better equipment management. 
First, it will be far easier to make purchase decisions based on the state of your inventory.
For example, what if the school kitchen only has three utility carts, or the science lab needs more microscopes?
You won't know this information unless you look at specific categories in your management software.
Second, staff frequently shares a lot of equipment which can cause disruptions with classes and activities.
If teachers don't know when a certain asset will be available, they'll be forced to change their lessons and create unnecessary frustrations.
When you categorize items for rooms with specific equipment (such as IT lab, science lab, library, etc.), you can better manage reservations and coordinate usage.
Teachers will easily book equipment without wasting time and hindering students' learning progress. 
Basically, if you want to avoid class disruptions and smartly replenish your inventory, there is no better way than using asset management software.
Sharing Data With Other Team Members
Easy access to your management software from anywhere and any device implies that everyone can use it.
Finally, your staff and students don't have to fill out long forms or schedule meetings with the school admin when they want to check out a piece of equipment.
With a few simple steps, they can access the management software and request the item they need. 
You can add users and regulate who has access to the software. That way, unauthorized people will be prevented from using your equipment.
But you can allow others to access the digital inventory on the school premises or off-site, which would be impossible with an entirely manual system.
Furthermore, managing a large inventory gets easier when more people know what you own. For example, you can send projectors for repairs sooner if a teacher who frequently uses them sends a report in your asset management system. 
To summarise, the asset management system gives flexibility to everyone who needs access to school inventory and enables you to manage your equipment better.
Improving Accountability in Staff and Students
One of the ongoing challenges is how to provide good education during unprecedented times such as the global pandemic.
The prevalent solution for this problem was to lend laptops and tablets to students to continue their work during restricted school attendance.
This is why the UK government has issued almost 1.3 million laptops in 2021 to underprivileged students to support school institutions. 
But another side of this is that borrowed equipment frequently goes missing. The matter of fact is that students are negligent about the equipment they use, especially when they don't own it.
So it's no surprise that there are regular cases like Greenville County, where out of 58 000 distributed Chromebooks, schools are still trying to retrieve 5 000 missing devices.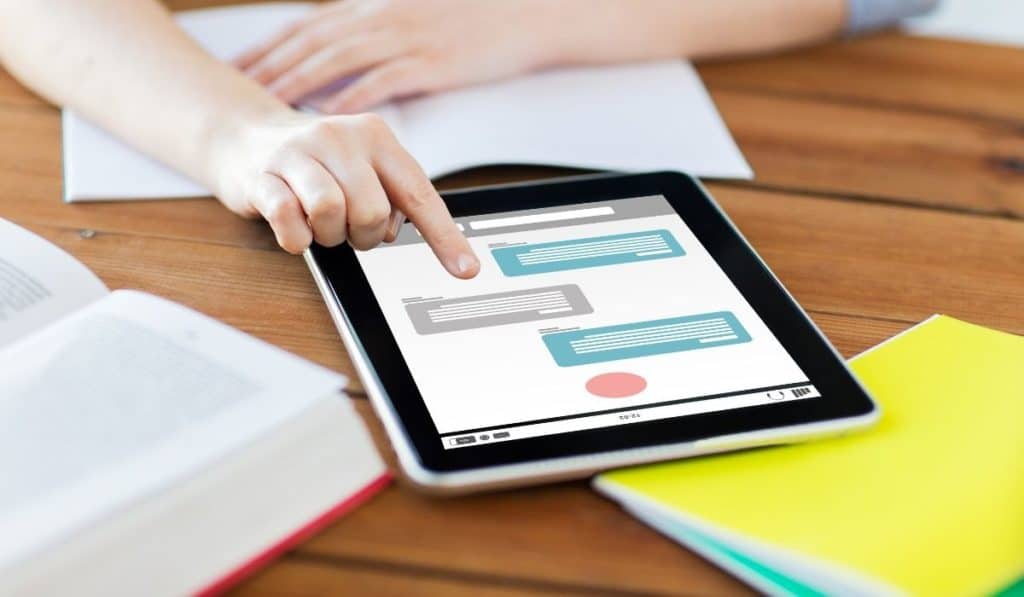 The process of lending school equipment is not new. The new issue is that these lending periods now extend to entire semesters or school years. Hence, it's vitally important to have systems that will enable you to recover missing equipment. 
Your main goal with asset management is to increase accountability.
With a centralized system, staff and students will know their names are attached to the device they checked out, and everyone can see that information. 
This can significantly increase their levels of responsibility for the frequently borrowed equipment.
Following that, this will ensure that students bring back devices on time. If they scheduled their use for two days, in most cases, you could expect them to stick to the schedule.
Otherwise, the school admin can contact the student and ask for the device if it's not returned on time.
A quick look into the asset management software can enable school authorities to act fast before permanently losing the device. 
In the end, you want your students and staff to do high-quality work, but not at the expense of equipment mishandling.
Retrieving School Inventory Maintenance Records
When you own a lot of fragile equipment, you can count that it will get damaged at some point. Even assets that don't get moved around frequently will break from gradual aging and deterioration.
That is why regular maintenance becomes crucial to keeping your assets in top working condition and avoiding unexpected breakdowns.
Imagine a projector malfunctioning right before an important school event! This could spell a disaster for the staff and students who rely on your assets to work whenever they need them.
So if you want to see which equipment needs a software update, you can access that information in the cloud whenever and wherever you are. Basically, you'll discover glaring maintenance problems beforehand and fix them on time. 
Knowing the status of your equipment gets easier when you have a single and reliable source. That way, you can pull historical data about scheduled maintenance and warranties.
Simplified Reporting for Funding Projects
Unfortunately, public and private schools depend on regular funding. So to get the money they need to maintain their regular activities, they often have to provide reports on their department programs and equipment usage.
Basically, accurate reports can sometimes make the difference between a fully equipped biology lab or scraping by with available assets.
Getting enough funding is difficult, so you need relevant information to justify spending the money. 
When you have detailed records on your school's inventory, you can easily point out areas that require additional funding.
You can also explain how that will improve your regular educational program and result in better outcomes for the students.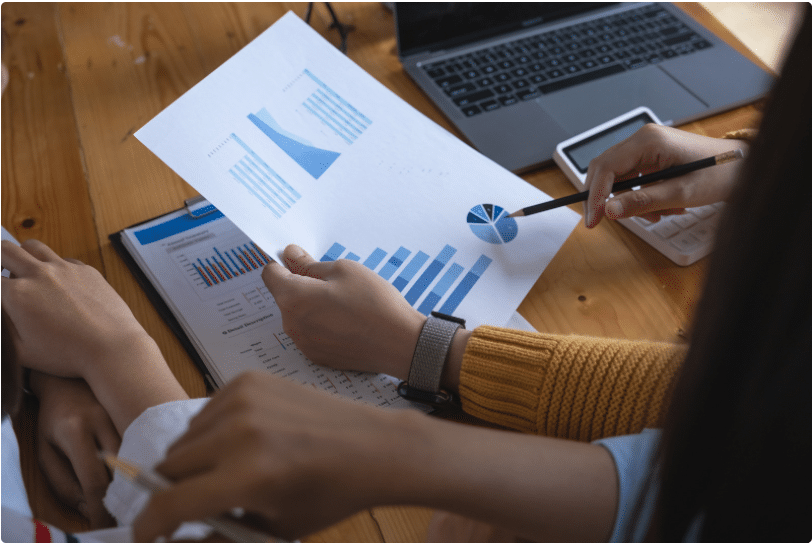 School administration is far more likely to approve additional funding when you can present arguments backed up by hard evidence in your asset management system. Their decision-making will be easier when they have a complete overview. 
With an asset management system, you can generate reports within minutes and simplify your requests for additional funding.
Conclusion
When you have a lot of expensive equipment, it seems overwhelming to keep track of every single item.
But if you invest in asset management software, you can ensure complete visibility of your assets and have a centralized system to manage their location and use.
That way, you'll streamline asset distribution and hold your employees and students accountable for asset misuse.
In the end, a robust digitalized system will completely transform how your school operates. Your teaching staff will be more efficient, and your students will have access to top-quality equipment and resources at all times.