Moving heavy equipment can be challenging, especially logistically.
However, sometimes moving equipment is an indispensable part of your daily operations, and all you can do is put in the effort to conduct the transport safely and effectively.
Accidents can happen at all stages of the moving process, causing injuries ranging from minor sprains to fatal wounds.
There's also the risk of damaging valuable heavy equipment. So, regardless of whether you're traveling long-distance or just around the block, you need to be extra cautious when handling heavy equipment.
If you want to minimize the stress of moving heavy equipment, read on to find out what should go into conducting your next heavy equipment transportation task.
Devising a Plan for Moving the Equipment
Every challenging task should start with a detailed plan, and moving heavy equipment is no exception.
A well-thought-out plan will ensure you've covered every aspect of the moving process, including:
Pick up and drop off location
Necessary permits for transport
Securing heavy equipment
Researching moving companies
Route planning
Budget
But there's one thing that will determine how you'll handle all of these—your heavy equipment specifications.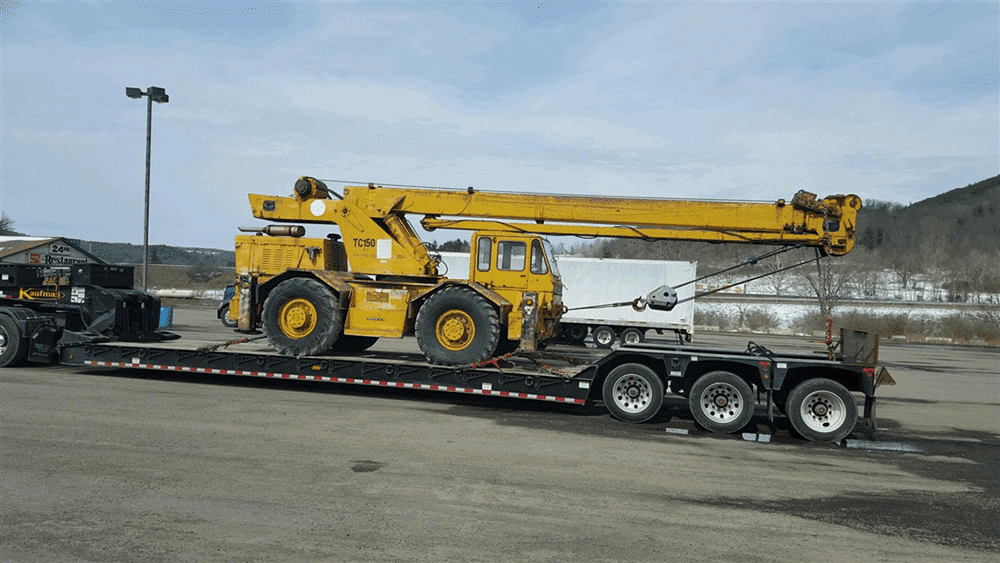 The size and weight of the equipment you'll be transporting play a big part in your choice of hauling equipment, the permits you'll need, and the cost of the process, among other things. 
Then you can spend more time finalizing the logistics of moving heavy equipment.
Basically, your moving plan should be detailed but clear, so everyone knows their duties before, during, and after heavy equipment transportation.
In this multi-step process, it's necessary that your entire team is on the same page. 
One way to ensure this is to write a written proposal. This document will clearly list each person involved in the moving process and outline their duties.
Following that, you should also assign a specific time and location to each person's task, so you know who is supposed to perform it and when.
That way, only the people performing essential roles are in the right locations, which helps minimize the risk of injury and other accidents. 
Moving heavy equipment should not be done in a hurry, so make sure you plan ahead of time to do it efficiently.
Inspecting your Heavy Equipment
Before you move anything, check the condition of your equipment.
Why is this necessary?
First of all, moving expensive machinery to a new location only to learn that it's not in the proper working condition would be a waste of time and resources.
To prevent that, you need to monitor your equipment, so you know what state it is in at all times.
But do you know how you can track the status of your equipment most effectively?
By using a great asset tracking system. 
Digital solutions like GoCodes allow you to streamline asset monitoring with the use of desktop and mobile apps.
The software collects relevant data about equipment maintenance, helping you detect the necessary repairs and potential issues. 
That way, you'll know if the machine you want to transport is in adequate condition to be transported or if it might require a checkup before leaving the site. Knowing your equipment is in top-performing condition and safe to use gives you peace of mind.
Second, with a thorough inspection of your equipment, you can better plan how to secure it and move. Maybe you can remove some attachments and ship them separately? It might not be as cost-effective, but it will be much safer. 
Finally, inspecting your equipment before moving is a necessary step to ensure you're securing it according to state or federal regulations, but also to address any potential safety and performing issues beforehand.
Finding a Reliable Moving Company
What if you want to move heavy equipment by yourself?
Then, consider this recent news story from the UK. A maintenance manager was moving a heavy milling machine on the worksite with his colleagues when the machine became unstable and fell on him. He was fatally injured.
Later inspection by the Health and Safety Executive found that the company made several mistakes that led to the tragic outcome. Some of them were:
Failing to assess and plan to move the machine in a safe manner
Neglecting to supervise the activity
Not providing the workers with clear instructions.
The company was fined £30 000 for an easily preventable accident.
The lesson is this: when handling a complex task such as moving heavy equipment, it's best to leave it to the professionals.
People can be seriously injured if you allow them to move equipment without the right tools or training. As a business owner, you're not just liable to fines but severe damage to your reputation. 
The risk of moving heavy equipment on your own is simply not worth it.

Let's face it, a reliable moving company will ensure you're taking the best route, have the correct documents and transportation equipment and insurance should something go wrong. 
But not just any moving company will do. To ensure you're working with experienced professionals, here is what you'll need to consider in your research:
Logistics
The company's capabilities to transport equipment in one move or several trips
The overall time of delivery 
Experience
Look at the overall experience of the moving company's workforce
Consider companies that have specific experience with moving the type of equipment you need to transport
More experienced companies will likely make fewer mistakes
Licensing and Insurance
Insurance should cover any probable mistake during transport
Certified businesses are more reliable
More certifications mean they're better experts and offer more security
Ask about the level of the company's insurance policy
Safety ratings
Check a moving company's safety rating through the Department of Transportation
Asses safety measures and procedures the company uses to protect their employees and the equipment they transport
Visit SAFER Company Snapshot to review reports about moving companies' safety records
Reviews
Companies with a track record of success are more reliable and provide expert service
Look at different sites to locate reviews (Google My Business Listing, moving company Facebook page, etc.)
Ask people you trust for recommendations and references
Moving Equipment and Tools
Ask about standard and specialized equipment the moving company uses
Ask about the overall transportation capabilities of the moving equipment
In the end, working with a reliable moving company can eliminate the stress of complying with numerous regulations. So, take time to research every prospective moving company, so you avoid most risks and transport your equipment safely.
Transportation Options
We've already mentioned that you need to know the size and weight of your equipment to plan all the other stages of the moving process. But, knowing the size and weight is also important when you assess the transportation options.
The simple reason for this is that it allows you to hire suitable trailers and equipment to transport your heavy machines.
Do you know what happens when you put your machinery on any trailer that ''might'' be the right fit? 
You can get into accidents like this one and risk damaging your equipment beyond repair.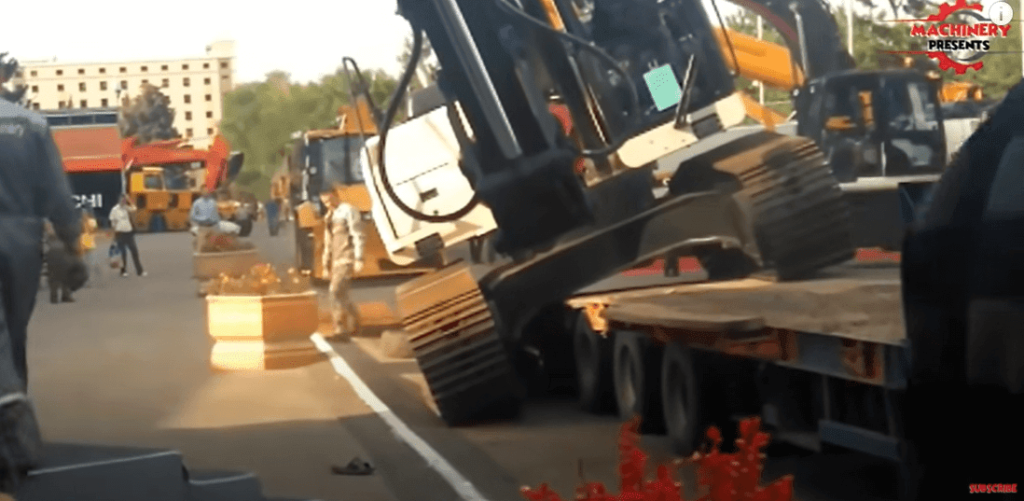 To put it bluntly, different machines require different transportation methods. The distance you'll cover to your drop-off location also plays a significant part in determining this.
Sometimes all you'll need are hydraulic skates for short distances, but for longer journeys, you'll need a dedicated trailer and a hauling truck. 
Your main goal with choosing the right transportation method is to get the equipment to its destination quickly and safely.
This means that the trailer should be tall and wide enough to support your equipment, yet low enough to pass under most bridges and overpasses. 
So which transportation options are best suited for different types of equipment?
Flatbeds
The most common type of trailer
Good for transporting small pieces of equipment (forklifts, mini excavators, skid steers, wheel loaders, small backhoe loaders)
Need loading docks to load equipment 
Height restrictions: 8.5 feet
Step-deck
For transporting equipment with heights that don't fit state regulations
Haul equipment on the trailer using ramps
Suitable for transporting small to midsize backhoe loaders, wheel loaders and bulldozers, trenchers, and construction forklifts
Removable goosenecks (RGN)
The trailer can be lowered to the ground
Great for transporting large, heavy equipment (excavators, graders, scrapers, street sweepers, backhoe loaders, articulated trucks)
Have more than 20 axles and can stretch to more than 65 feet
Remember, matching your equipment with the right trailer will ensure that you adequately secure your machines. This will also allow for safer transport because the equipment won't bump into bridges or overpasses on the route.
So, look for transportation options that will support your heavy equipment during all stages of the moving process.
Understanding Associated Expenses
Difficult but necessary tasks often come with a hefty price. So, when you're making plans for moving heavy equipment, carefully calculate your budget.
Knowing what you can afford can help you decide which moving company best fits your needs. But to ensure you can pay for the equipment, work, and time allow some cushion in your budget should there be unexpected expenses.
Alright, setting a realistic budget is necessary, but what are the average rates?
Each moving company has specific packages and rates, but according to Shiply (Internet marketplace for transport service), you can expect $5 per mile for short distances and $1.75 per mile for longer journeys.
You can also find claims that you'll have to pay $300 to move a 60 000 lbs excavator 10-15 miles.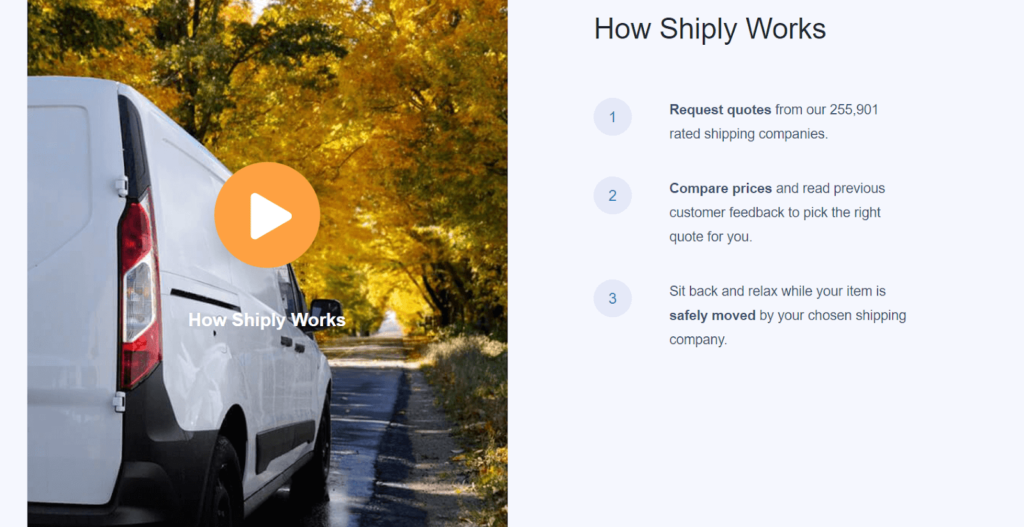 But to ensure you're properly budgeting for the entire moving process, you should always get a direct quote from the moving companies you're researching. This is because numerous factors impact the final price, not just distance: 
| | |
| --- | --- |
| Equipment size | Specialized equipment requires more specialized trailers, which are more costly. Taller and heavier equipment might also travel different and longer routes to avoid overpasses. |
| Time | If you need speedy delivery, this will also cost more. Different times of the year also affect the price. For example, difficult driving conditions during winter will drive up the price, incurring higher costs than moving heavy equipment during summer. |
| Pick up and Delivery Locations | Remote locations require more fuel and time while driving to urban areas. |
| Disassembly and Reassembly | This is an added cost for machinery which has to be moved in multiple trips. |
| Enclosed vs. open transport | More sensitive equipment requires the use of covers, making enclosed transport more than open-air transport, which is the cheapest option. |
Finally, once you've taken all of these factors into your final budget analysis, you'll be better prepared to hire the best moving company to handle your heavy equipment.
Conclusion
Heavy equipment is an essential asset for any construction company, so you need to transport them safely and efficiently. When you're properly prepared, even such daunting tasks become a breeze.
So don't rush and carefully inspect your equipment to ensure it can be transported.
Next, hire a reliable moving company that will handle necessary procedures like documentation, transportation equipment, and insurance. 
Also, avoid any surprises by informing all the relevant people of their duties and moving schedules. Tackling a large job is much easier when everyone on your team is on the same page.
Now that you're familiar with the main things to do when moving heavy equipment, you'll better handle your next moving job.