When heavy construction equipment doesn't serve its purpose anymore, it is usually put in the back of the warehouse. These machines are large, heavy, and cumbersome, so getting rid of them entirely may seem like a daunting task.
But storage space is extremely valuable, and it doesn't make sense to keep equipment at the end of its serviceable life.
You have to dispose of dated heavy equipment and vehicles to make room for new equipment that will serve you better.
Our mission is to give you several options to remove your unusable equipment and even profit in the process.
So, let's start!
Recycle or Scrap Your Old Equipment
If your equipment is no longer in usable condition, the best option is to transport it to a recycling center or a scrapyard.
In these facilities, your unwanted machinery will be deconstructed and crushed, while usable parts and metals will be recovered and put to use.
This is a great environmentally friendly alternative to accumulating waste in landfills where it's destined to rust.
A typical recycling center will dispose of your heavy machinery in one of two ways.
The first is to break it up mechanically and put it through a mega shredder. The second option is to dismantle it into smaller pieces and then send it for smelting.
Recycling centers accept all types of construction equipment and vehicles, but the best thing about using them is that they allow you to profit from your old equipment.
Some of the metals that make up your machinery are valuable, and recycling them means reusing a finite resource.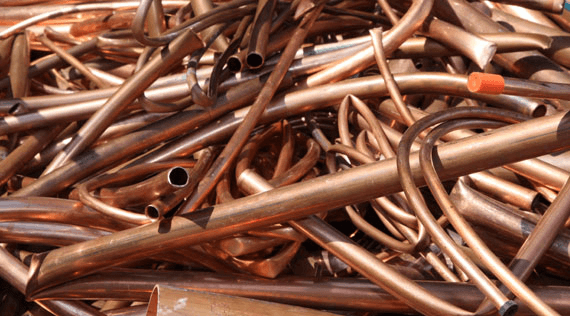 These are some of the metals you can find in your heavy equipment and vehicles:
Copper
Steel
Brass
Iron
Aluminum
But which ones are more valuable than others? A simple magnet experiment can help you with recognizing high-priced metals!
Take any magnet you have on hand (even the one from your fridge will do) and place it on the metal. If the magnet sticks to the surface, you're dealing with a ferrous metal (e.g., steel, iron), and this type is not worth a lot.
On the other hand, if your magnet doesn't stick to the metal, you have a non-ferrous metal. These include copper, brass, bronze, aluminum, and they're worth much more if you sell them at a scrapyard.
Keep in mind that you probably won't make a lot of money, but any amount is better than nothing, which is what you'd get by leaving your old equipment to sit around unused, or deteriorate in a landfill.
Finally, if you have broken and unusable equipment, send it to a recycling center or a scrapyard. This is a double win for your company because you can generate some profit and save the environment at the same time.
Sell Off the Equipment Directly to a New Buyer
Selling equipment by yourself is a great idea if your equipment is still in good condition and you want to avoid the fees of working with a mediator.
After all, that piece of machinery you no longer want might be valuable to someone else, so why not capitalize on that?
Nevertheless, this process also comes with numerous challenges. First of all, it means you're burdened with other duties aside from your main job.
You're responsible for reaching out to customers, handling the paperwork, and assuming the role of a salesperson when showing your equipment to prospective buyers.
Still, Barth Burgett, former vice president of equipment and support at Kokosing Construction, says that directly selling to customers is challenging, but you get better returns with less risk.
It might take you longer to sell your equipment, but the profits are worth it.
Getting the word out to the right people is the most important part if you want to sell your equipment directly.
One way to do that is by joining different Facebook groups that sell construction equipment.
Facebook is one of the largest social media platforms with over 2.7 billion users, so you have a high chance of finding potential customers.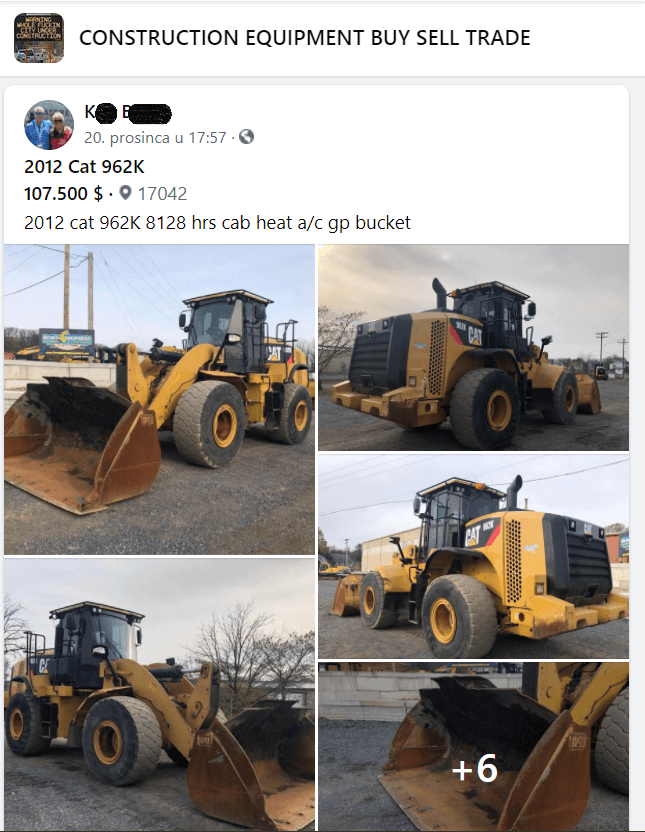 You can find general groups that sell various heavy equipment or focus on specific categories or regions. The best part is that you can post your listings for free, and the process only takes a couple of minutes.
The only downside is that certain groups have thousands of members, and your listing might not be seen by the right people, especially because new listings appear every day.
So, you'll need to practice patience when selling the equipment by yourself. Not many people are looking to buy a $100 000 excavator, and those who do may not be located in the same region as you.
Basically, you'll have to wait several months for the right buyer to come along. And once you do, you must have the right information about your equipment available.
With a great asset management system like GoCodes, you can create detailed reports about your equipment's condition (maintenance, warranty, date of purchase, etc.) over time.
Then you can show the documents to the buyers, with the assurance that you're completely transparent and handing over the equipment in the condition as advertised.
Direct selling might have its challenges, but if you're adequately prepared, you'll get rid of your equipment for the right price.
Find a Broker
Partnering with a broker is another viable option when it comes to disposing of your old equipment.
These knowledgeable professionals are committed to handling all parts of the transaction for you, so all you have to do is wait to get paid. Brokers can determine the value, find the right buyer and handle the final negotiations and closing process.
Often, working with a trustworthy broker can develop into a longtime partnership.
But on the other hand, working with brokers also has some downsides. Their services are valuable, so they'll either charge a set fee or take a commission from the sale.
For example, Pacific Coast Iron boasts a nationwide network of buyers and sellers of heavy equipment they can reach to help their customers get the best price for their machinery.
But in return, they consign the seller's equipment for a 5% fee.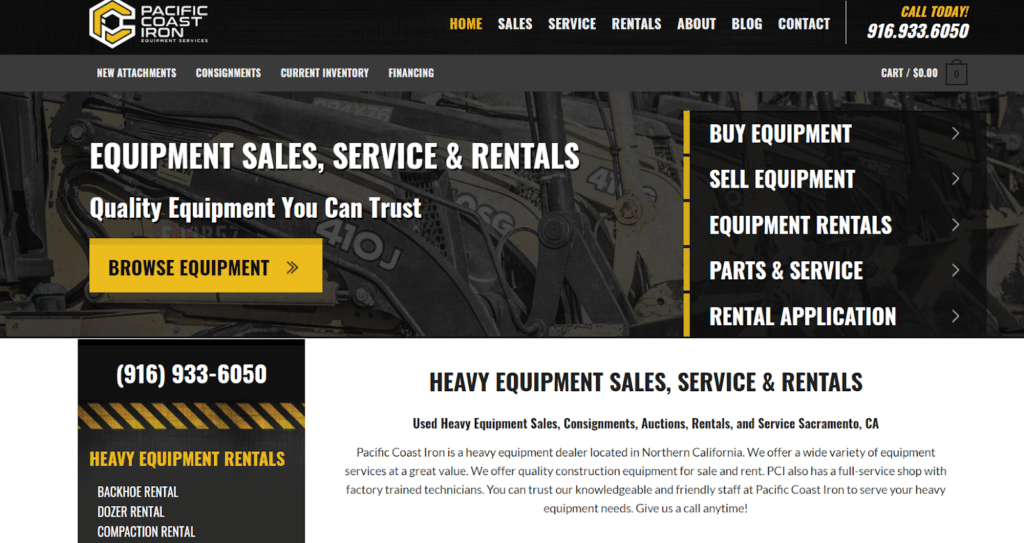 Another example is HDD Broker, a brokerage firm that offers free equipment listing, but adds a commission fee on top of the asking price.
Their commission ranges between 5-12%, and in turn, the seller gets comprehensive marketing. The company's website is translated into 11 languages, and they advertise in industry publications worldwide, among other things.
Brokers might not come cheap, but their expertise will allow you peace of mind when it comes to selling equipment.
Trade the Old Construction Equipment
Have you considered trading your old machine for a new one?
Guy Gordon, director of asset management at Aegion Corporation, says that the biggest advantage of trade-ins is that the process itself is relatively simple.
If you accept the dealer's offer, you don't have to worry about transportation, marketing, or dealing with billing or liability.
To put it simply, the dealer will take care of the logistics, and all you need to do is negotiate the value of your machine and decide what would constitute a fair trade.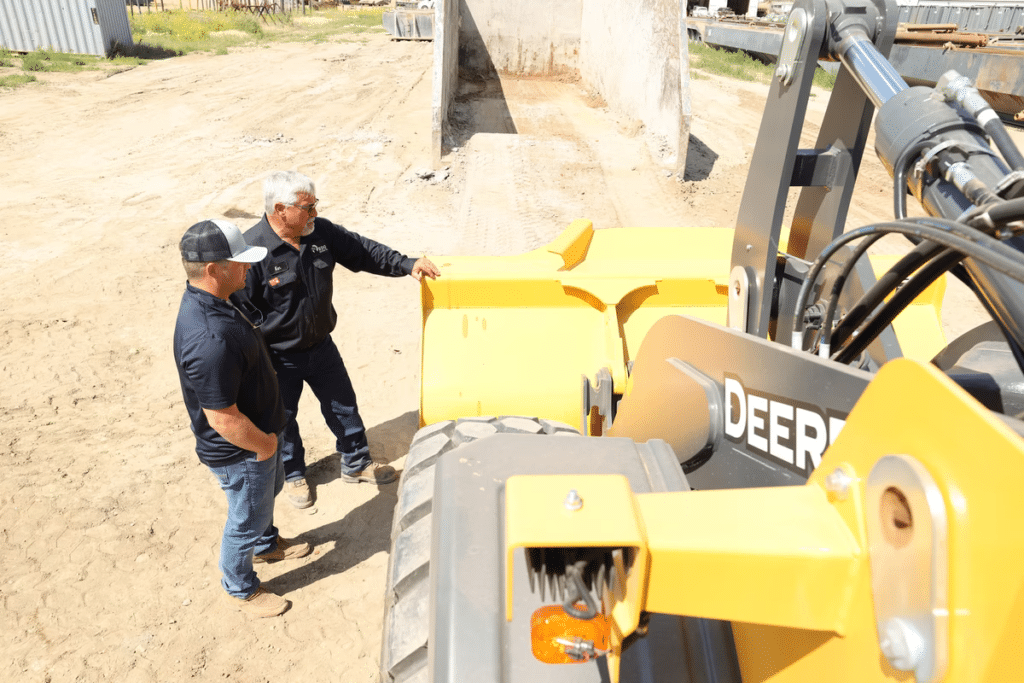 Keep in mind that your equipment will be compared to similar machinery and evaluated accordingly.
So here are the most common factors dealers look at when they're determining the price of a machine:
Appearance
Mechanical/operational condition
Age
Hour meter
Tires or undercarriage condition
Maintenance records
Attachments and their condition
Job application
Resale costs
After you set the price, there are several options dealers can provide you for trading.
For example, Carolina Cat offers three different options.
The first one is cash payment, the second is purchasing other machinery from their company (which reduces the price of the new machine), and the third is consignment, which means selling to third parties.
In the end, if convenience is your main priority when you're trying to dispose of your equipment, then trading could be a viable solution for your company.
Put Old Equipment on Auction
Bringing your equipment to an auction is a good choice if you have a lot of equipment you need to get rid of quickly.
Heavy equipment auctions happen regularly across the globe—from North America to Australia. They bring in many interested people because you can find a great variety of heavy equipment up for bids.
Ritchie Bros regularly organize high-demand auctions, especially in Texas. Their latest auction in Fort Worth (Dec. 7-9) brought in over 12 000 registered bidders, and they sold used equipment worth $58 million.
Most buyers were Americans (93%), of which the majority were Texans (39%). The remaining 7% of the equipment went to international buyers.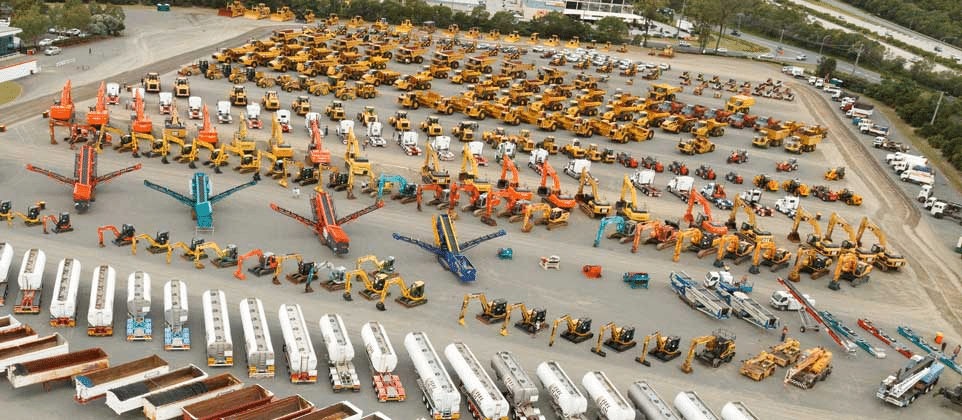 But what you'd be more interested in is the fact that auction values for used construction equipment have been rising year over year, so for example, an average dozer had an increase in auction value up to 20.1%.
Yet, for an average piece of heavy equipment, you could get $67 797.
Now, when it comes to auctions, you have two options:
Reserve auction
Non-reserve auction
The seller can set the lowest price
If the equipment doesn't reach the minimum price, the seller can pull the item from the auction
More control over the price
Limited pool of potential buyers
The seller agrees to the highest bid
No minimum requirement
Attracts a wider range of potential buyers
Buyers typically attend an auction to get the equipment they can use right away. So if you have some in-demand equipment you want to get rid of, you can generally get a great return on your items.
The majority of auctions offer both online and on-site bidding, so you don't have to be physically present at an auction to buy and sell the equipment.
To sum up, auctions require the least amount of effort on your part while giving you the potential to reach a wider public. This increases the likelihood that you'll be able to sell your equipment fast and at a reasonable price.
Donate the Equipment
Why not donate some of your old heavy equipment?
You can hit two birds with one stone with donations: get a tax break for your business and help a worthy cause!
While your old machine might not serve your company anymore, that doesn't mean that other organizations and charities can't get good use out of it. You can coordinate the pickup with the charity, handle some paperwork, and that's it.
This option will serve you best if you have general-purpose equipment rather than specialized machines.
You also have to make sure the organization is legitimate and eligible so you can get a tax write-off.
Here's an example of how a donation can do wonders for worthy causes. Hitachi donated a used mini excavator to Elephant Haven, a rehabilitation center in France for elephants from zoos and circuses.
Hitachi's used excavator helped build fences and create mud pools. Then it was used to maintain the sand floor of the elephant barn.
This helped create a great facility for older, less mobile elephants and others to live the rest of their lives in a secure and peaceful environment.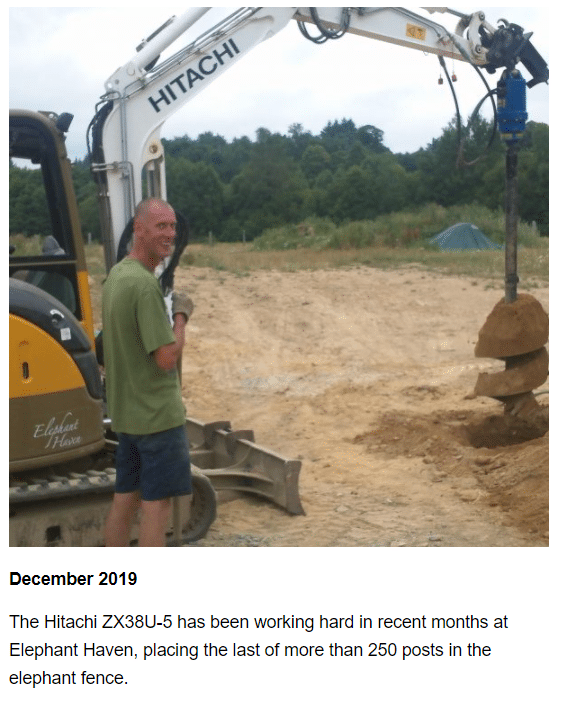 On the other hand, if you have an older model of heavy equipment that's so obsolete it could be considered a proper antique, donate it to the Historical Construction Equipment Association (HCEA).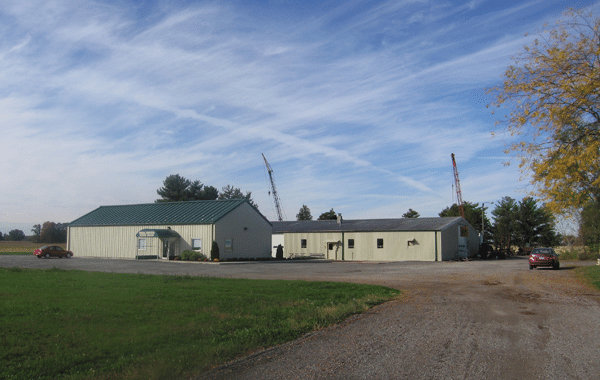 Its museum and archives strive to preserve historically significant machines in the construction, dredging, and surface mining industries. It's a unique global museum, and its machines are restored and exhibited for educational purposes.
They strive to be a comprehensive central institution that will present different construction industries and their associated history so that it's available to the general public and research.
In the end, donating your equipment and vehicles is a great way to support your local community and stand behind organizations that do important work.
Conclusion
If you're trying to clear out your storage facility and get rid of the equipment that no longer serves its purpose, it's important to know your options.
Look at the state of your machinery and decide which is the best route to remove it from your premises and even benefit in the process.
This might require additional effort on your part, but it's better to discard bulky equipment because it's in your company's best interest.
You'll save money, labor, and storage space, but most importantly, you can buy new equipment that will make your operators more productive and your projects more efficient.