Not everyone can be a construction project manager. This is a role that requires a lot of responsibility, patience, and organization.
Job duties are different from company to company, but generally, the project manager needs to supervise an entire project from the beginning to the end.
This includes project planning, budgeting, hiring subcontractors, scheduling, and ordering materials and equipment. 
The most successful project managers frequently think out of the box to deliver projects on time and within budget. They also need to be flexible and adaptable to solve many burning issues at the same time.
It's not an easy job, but once you see a finished project and a satisfied customer, it makes the entire effort worthwhile.
So, if you want to become a better project manager, check out our tips to become a more organized and focused leader on the construction site.
Monitor Your Construction Project Plans
After you create a detailed project plan, you need to ensure everything is progressing according to your expectations. One way to do that is to monitor every aspect of the project carefully.
Successful monitoring includes analyzing daily progress reports, budgets, schedules, and managing risks.
If you worked on your initial project plan in enough detail, you could come up with milestones and deadlines to better understand the project's progress.
So, as workers fulfill their tasks, you can see if everything is going according to plan. 
Often, there are going to be minor issues that need resolving. But if you have processes to anticipate and fix them before they derail your project, you're on the right track to successfully complete a project.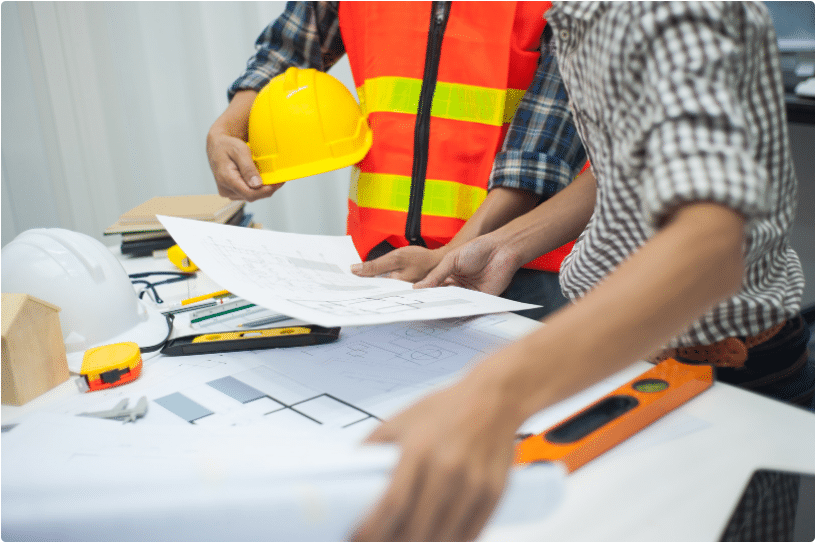 Successful monitoring also means you'll have to handle a lot of information, so it's necessary that you streamline this process as well. 
The best way to protect yourself from losing important project information is to have written records. Additionally, they'd have to be stored digitally for better safekeeping.
In the end, if you monitor your project effectively, you can make necessary changes and solve issues to keep your project progressing as you originally planned.
Keep Track of Resources
An important part of project management is resource management.
Project resource management will help you identify and track resources (human, materials, and equipment) that you need for successful project delivery. But more importantly, you can analyze and re-allocate resources to maximize their productivity.
The simple reason for this is that underutilization or underestimating resource requirements can significantly impact any project's progress.
Or in other words, if you don't have a clear overview of where and how you distribute materials and labor, you will waste time and break budgets. 
But apart from tracking staff schedules and attendance, you need to monitor the availability of materials and equipment.
Simply put, if you know how much steel or cement you have in stock, it'll be easier to order more and schedule deliveries. 
Not to mention you can also plan for material shortages that are delaying projects worldwide.
One solution for more effective resource management is to use digital software. It's far easier to track the status of your heavy equipment from a mobile app than checking spreadsheets.
Additionally, you'll monitor your worker's schedules better if you use labor tracking software to simplify the reporting process.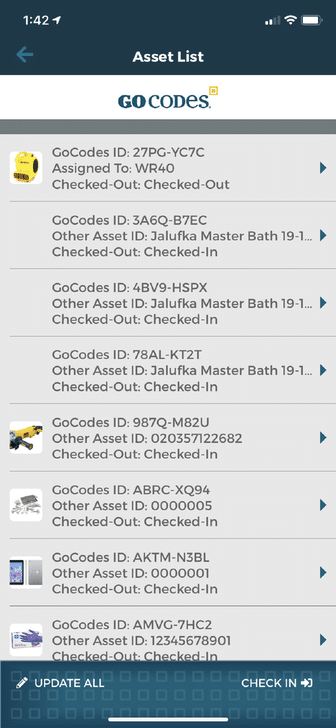 So, if you want to become a more organized project manager who will keep the project on track, you'll need to monitor your resources. 
Make Communication a Habit
Good communication skills are what separates mediocre project managers from the best.
Let's put it this way: if a project manager spends on average 1.4 hours daily on meetings and another 3 hours on writing emails, then it would be useful for that project manager to become good at conveying their ideas and offering solutions.
Basically, as a project manager, you're continually communicating with different people, from engineers and clients to administration staff and on-site workers.
You'll have to receive daily reports and discuss issues as they arise, so the way you communicate has to ensure no information gets lost. 
How to do that?
First of all, effective communication means being clear and concise, but it should also be a two-way process.
Allow different stakeholders to discuss their doubts about the project, but also enable them to offer solutions. 
People need to know they can freely knock on your door and give their input. That way, they're more likely to continually provide you with important information. You should be worried once they stop doing that.
Next, think about how you'll share information. Should it be over email, daily meetings, or scheduled phone calls?
Whichever you choose, it should enhance communication with your team and make it a daily habit.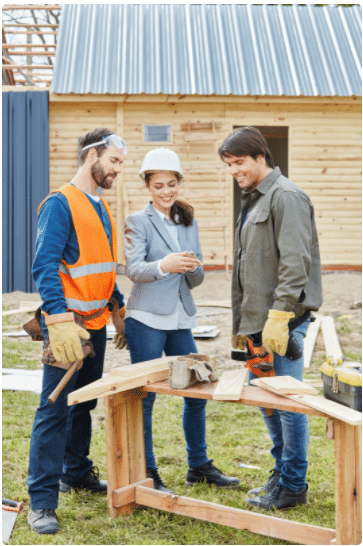 Finally, even industry experts agree that communication is the key to good collaboration on a project. 
It's the most challenging aspect of a project manager's job, but it goes a long way to ensure good company culture, improve customer relationships, and ultimately, successful project completion.
Learn How to Delegate
Handling a construction project can quickly spiral out of control if only one person is responsible for everything. There are many areas to cover and supervise in your job description, but it doesn't mean you have to do it all yourself.
In fact, it is recommended that you delegate tasks to other team members. This is vital for several reasons:
Better collaboration
Better time management
Minimizing mistakes and rework
Employee retention
When one person focuses on too many things at once, it can easily lead to costly mistakes and frustrations.
But when another team member takes up some of your tasks, you can better overview the project's progress.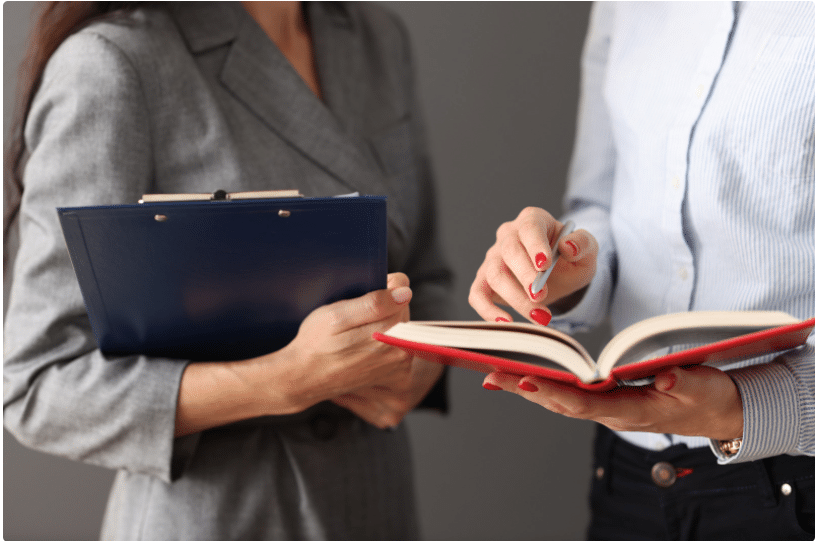 One thing to note is that delegating tasks is much easier than it looks. The first step is knowing your employees' skill set to match tasks with their abilities. 
If workers are using their expertise, they'll be more motivated to achieve better results. They will see it as a challenge to prove themselves and produce high-quality work.
Next, you need to provide them with instructions and deadlines.
The more they know about the project's outline and important milestones to reach, the better you can monitor their task completion. This means you can track the project's progress more efficiently. 
Finally, make sure the workload is equally distributed among your workforce.
Just like you can't do everything on your own, your employees should also be capable of fulfilling a good amount of tasks without overworking themselves.
Remember that you don't have to micromanage, you just have to manage more effectively. So delegate tasks to the right people who will use their skills and contribute meaningfully to the project.
Leverage Construction Workflows
A project workflow is a process in which companies decide and assign tasks to complete them step by step.
In construction, this means certain tasks need to be done before others. For example, you can't start building walls until the foundation is completed. This is important because project workflow makes task delegation easier and standardizes processes.
When you have a clear schedule of activities, you can reduce resource waste and optimize existing practices. Workers will know how each task should be done each time they take them up so they're not going to improvise.
So, to maximize your efforts as a good project manager, there are several areas where you can use workflows to optimize your operations and supervision.
| | |
| --- | --- |
| Bidding and RFIs | Streamline this process by introducing RFI forms that outline important project information and help you win more bids. |
| Planning and scheduling | Use a checklist to predefine necessary activities when you outline a new project. |
| Worksite tasks | A flowchart will help you instruct workers for repetitive tasks on the job site. It will also inform them about actions if they need to make adjustments to the standard process. |
| Equipment maintenance | Create a checklist or a flowchart to make sure you inspect all your equipment thoroughly. |
| Closeout | Punchlists ensure you find construction errors that need to be fixed and finish the project before final payment. |
Implementing a few of these workflows will significantly impact your project management and help you improve existing practices.
Be Prepared for Project Setbacks
If you can count on one thing in the construction process, it's that setbacks are inevitable.
No matter how much you plan, track, and streamline your project management process, something unexpected can always happen to put a wrench in your plans.
For example, clients can change their minds, material delivery can be late, and workers can get injured. There are a myriad of areas where things can change abruptly.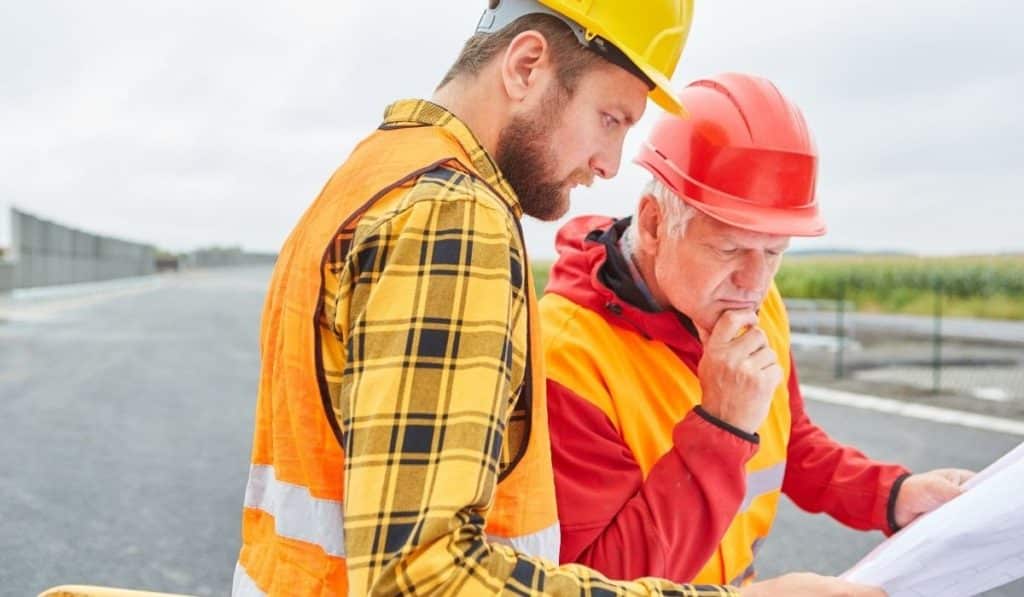 But there's no need to despair. Every project manager needs to be flexible and allow room for disruptions. That is the only way to keep up with the estimated budget, have satisfied clients, and protect your company's profit margin. 
Remember that the best project managers adapt when things go wrong. Instead of fearing the worst, you should count on continual project revisions and embrace changes to ensure you keep your project on its timeline.
Keep Up With Construction Tech
If you still use paper forms and spreadsheets to gather project data like 48% of your industry colleagues, then it might be time for a drastic change.
Staying competitive necessarily includes implementing new technology and being informed about industry trends. To put it simply, as the construction industry evolves, you need to grow with it.
The first step is to invest in construction software. You can use it for different things, such as:
Project performance
Payroll
Productivity data
Safety data
Equipment tracking
If you're still not convinced that this is a smart move, consider these recent research results from Dodge Data & Analytics.
According to their survey, of construction companies that implemented digital solutions, 53% were better able to complete their projects under budget, and 47% reported higher productivity.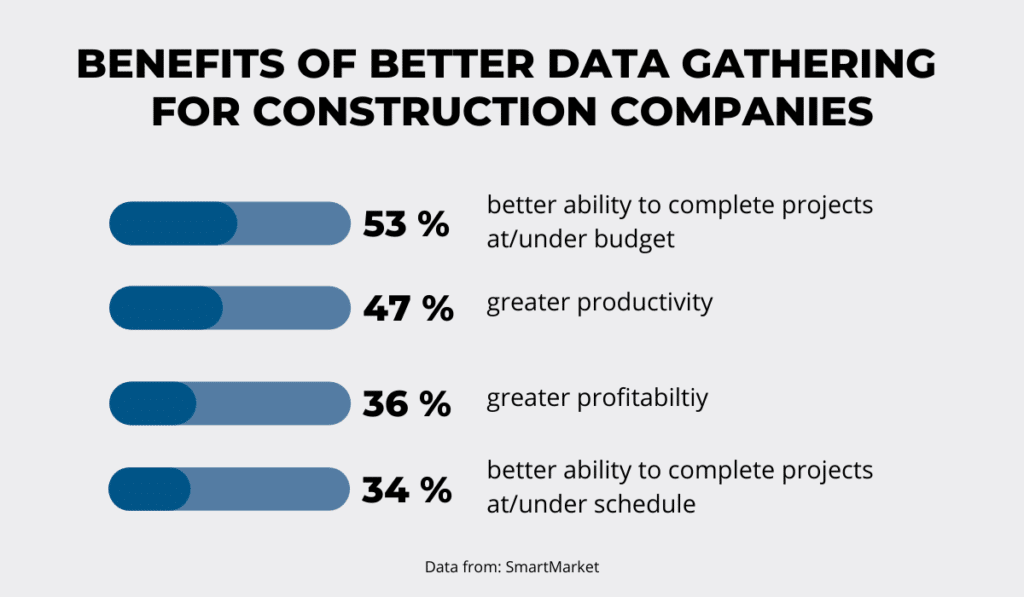 But it's not just software that you should keep your eye on. There's a plethora of other construction technology that will optimize your workflow and improve worksite safety. 
Another research found that construction companies increasingly use wearables and monitoring devices to ensure worker safety on site. These devices can be clipped on hard hats or vests to gather data about the worker's location and/or health status.
Other tech includes drones, robotics, and 3D printing to collect data about the construction site or to overtake repetitive tasks on the job site.
Finally, using construction tech has helped many construction companies to grow their business and save resources. 
So, if you want to reap the benefits of the tech revolution happening in the construction industry, it's time you get more familiar with the construction tech market.
Conclusion
Managing a project is a herculean task, and only the best can do it effortlessly. But even the most experienced project managers will tell you there's room for improvement, and you should always strive to be better.
That way, you can give your best on every project and stay competitive. Listening to the market changes and collaborating with your team will ensure that you deliver every project on time and within budget.
Remember that great project managers are not born. They are made with continuous analysis and improvement of their project management operations and skills.