The purpose of construction equipment is to perform complex tasks that cannot be done by manual labor. It enhances the daily operations of a construction business and, as such, represents a primary asset. 
That is also why buying heavy equipment is never an easy decision.
First, you want the best features to handle your most demanding construction tasks.
Second, heavy equipment is quite costly, regardless of whether you choose to buy new or used, so finding quality items at a reasonable price can be challenging.
But sometimes, purchasing new equipment is unavoidable if you want to grow your business and finish projects successfully.
So, before you dip into your pocket to buy new machinery, consider our tips for purchasing equipment that will ensure you get exactly what you need for your business.
Assess Your Current Business Situation
Before you purchase new equipment, consider how obtaining it will affect your business. What are the main reasons you want to buy a particular new machine?
Consult with your team and try to define your objectives by answering some of the following questions:
Do you want to increase productivity?
Will the new equipment make you more competitive?
What is your budget?
Would it be possible to upgrade an existing machine instead of purchasing?
What kind of projects do you want to take in the future?
This will give you a clear and unbiased view of your business needs. It's easy to be persuaded by marketing and think you need the latest machines and technology to invest in your business.
But sometimes relying on what you already have is a better choice.
Evaluate your existing equipment and determine if there's any older machine you can use that will meet job site and project requirements.
Do you have versatile equipment that can get the job done with a different attachment?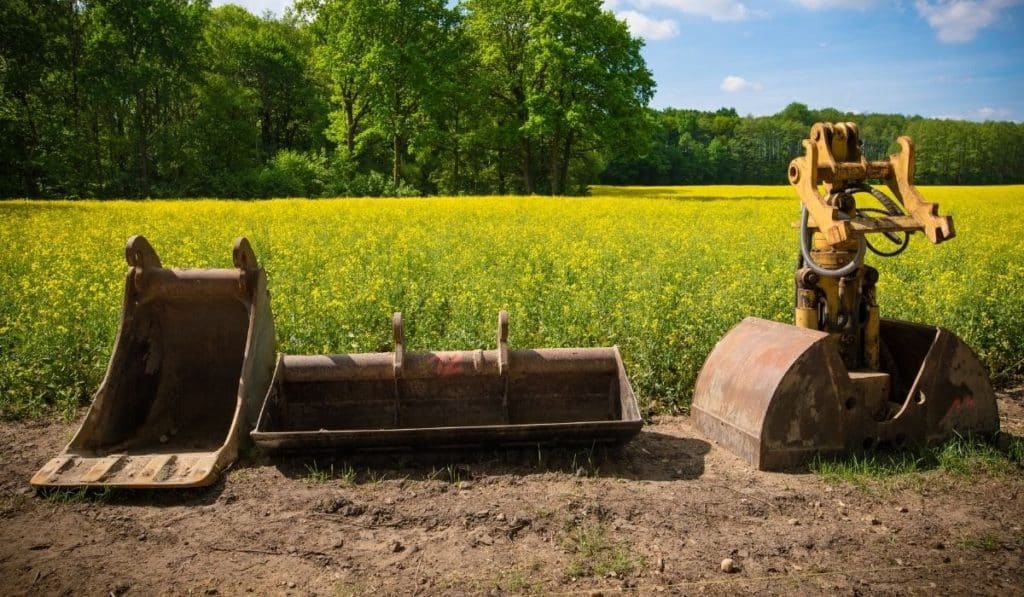 With the right attachments, you will be able to rely on existing equipment without having to replace it, even if a project requires conducting many different activities. 
For example, backhoes can easily do multiple tasks like digging trenches, smoothing surfaces, or pushing materials around.
Remember that buying heavy equipment is not something you should rush into. Your company has to finance that decision, and it has to make a good ROI if you want to build a sustainable construction business.
Carefully assess what it is that your current equipment lacks that you'll gain through buying new equipment.
Think about factors such as power, size, durability, and efficiency. Determining the right requirements will save you time, money, and unnecessary stress. 
Ask for Expert Advice
There's a reason people say that two heads are better than one. So, when you're determining the pros and cons of buying new equipment, ask other people for advice.
There are probably members of your team who will know more about the specific type of equipment you're looking for, or even know someone in the industry who recently made a purchase.
They can advise you on reputable brands and important equipment features and even warn you about common types of fraud.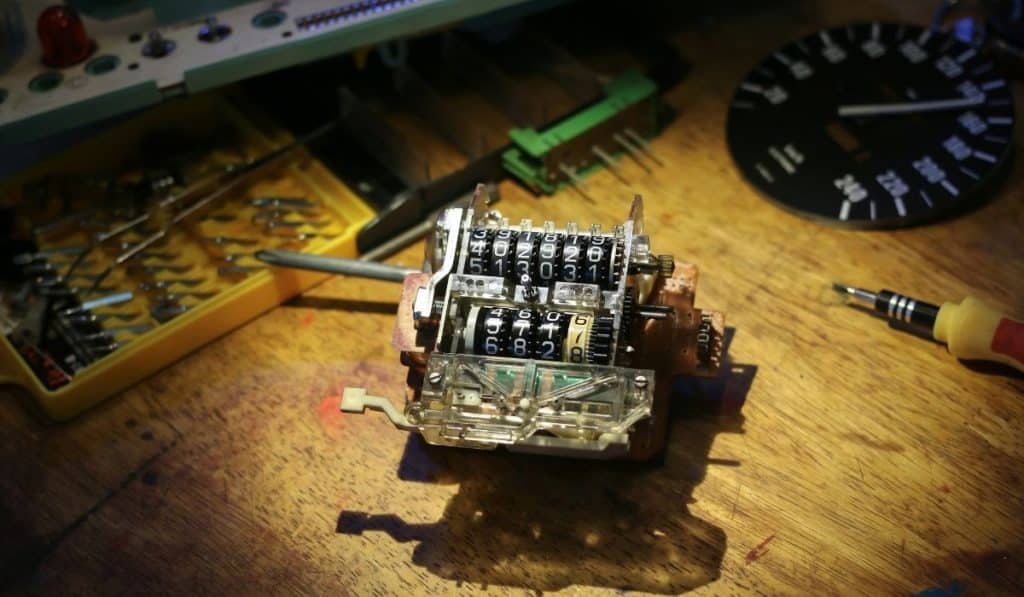 For example, odometer tampering is still a widespread problem, posing serious safety risks. The machines this has been done to have more wear and tear than disclosed, and they could have more technical problems than you expect. 
Following that, if you're a member of an association, inquire among your peers about their experience with purchasing similar equipment.
They can tell you about unreliable suppliers and common scams you need to be aware of. They can also refer you to an external consultant who will find the perfect match for your needs.
Finally, when you choose a machine to purchase, you must bring an expert mechanic who will notice different problems with the equipment. 
For example, listening to different sounds the machine makes or making a note of the color of the smoke coming from the exhaust can help you detect engine or pump problems early.
Black smoke is a common sign that an air filter is bad, while light smoke means you have unburned fuel in the exhaust.
In the end, to make the best purchasing decision, it's important to consult multiple people who will give you valuable insights and advice about construction equipment.
Consider Your Team's Skills
All too often, contractors will purchase new machines without considering if their workers can operate them. Or even worse, if their team of mechanics knows how to maintain them properly.
This is especially important if the equipment has new features or sophisticated technology. You will have to teach your employees how to operate these machines to extract the most value from them in terms of performance.
Training will inevitably influence the progress of your project, so carefully consider whether you can afford the downtime.
If not, then you'll have to choose equipment your operators know how to use from the moment it appears on the construction site.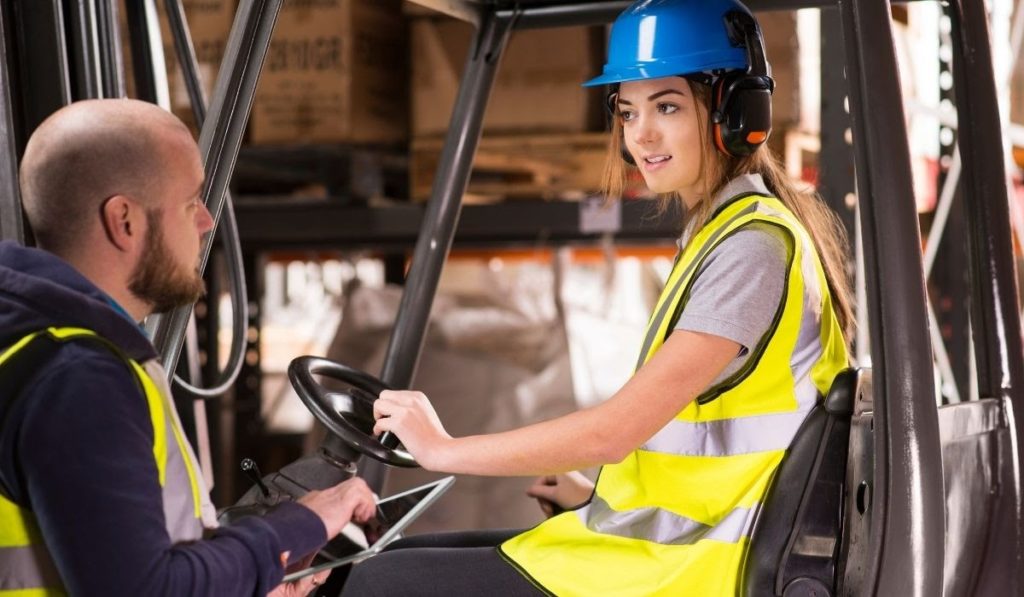 Remember that handling heavy equipment requires special skill and knowledge, as well as certification. 
To become qualified operators, your workers will need a commercial driver's license (CDL) and a completed eight-week program at a vocational trade school or college.
The best part is that half of their time will be spent on hands-on training, familiarizing themselves with real machines in the field.
During the program, workers will learn how to operate different types of heavy machinery, from motor graders and dump trucks to bulldozers, rollers, and excavators. 
In some states, like Florida, you'll need an extra license for a specific piece of equipment in addition to the certification and CDL.
For example, crane operators need to pass an exam that includes a written test and a test of skills. They need to be familiar with the operation of the equipment and safety rules.
This also applies to your maintenance team. They need to know how different components affect each other so they can properly maintain your equipment, so giving them keys and the manufacturer's manual is not enough.
Ongoing training will be necessary if you want to have skilled workers and machines in top working conditions.
Workers who know how to operate and fix your machines are an invaluable asset to your company.
Consider how giving them machines they lack training or experience with could affect the outcomes of your projects and business before deciding on a purchase.
Vet Suppliers Carefully
Once you know the exact equipment requirements you need, it's time to research potential manufacturers and suppliers.
Here's the first piece of advice: never make low price the only priority in your purchase decisions. If something sounds too good to be true, it probably is.
For instance, in 2017, Canadian police got a tip about a scammer who was sending emails to buyers and sellers of heavy equipment in Canada about cheap heavy equipment for sale in the US.
The scammer used fake photos and information about the equipment to convince the customers that their products were legitimate. But once the wire transaction was made, the scammer never sent the equipment to the customer.
While staying on budget is necessary, buying cheap can come with hidden costs in the long term. 
Like these Canadian companies, you could become a victim of a scam. But cheap equipment can also include costly maintenance and spare parts or lower resale value.
So what can you do?
Look for suppliers who specialize in selling and renting the equipment you need. This is one way to ensure you're purchasing equipment from professionals and that the machines will be in the best condition.
Professional suppliers will also provide service records and other necessary documents.
Ask them for a serial number for the piece of machinery you're interested in so you can do your own search on online databases such as the National Equipment Register (NER.net) to confirm that the equipment wasn't stolen.
Also, don't forget to test-run the machine you're considering buying. If a supplier refuses, it's a clear sign there's something seriously wrong with the equipment. 
Here are some other things you should ask your supplier:
Do you have after-sales service?
What are the warranty terms?
Do you offer customization?
What are the differences and tech specs of similar models?
Finally, the location from which you're sourcing your equipment also plays an important role in your purchase decision.
While some international equipment dealers might have lower prices, you'll have to deal with shipping delays and added costs.
Sourcing locally might be a better option because the domestic supply chains have fewer disturbances, and the transportation costs are lower.
Another benefit of sourcing locally is that personalized support is readily available to you.
In the end, when you're looking for reputable dealers, make sure to conduct thorough research and leave no questions unanswered. Work only with trusted companies that will give you the best service and the best deal for your needs.
Don't Rush to Buy Brand New Equipment
New construction opportunities in the public sector, an increasing number of reconstructions, and huge initial investments in new machinery are feeding the used construction equipment market, which is expected to reach $142 billion by 2026.
However, keep in mind that brand new equipment is not the only way to ensure the high level of performance you need for your projects.
Many construction companies see the benefits of buying used equipment or even renting.
While the primary reason for choosing those options is cutting costs, and the savings you get from buying used equipment can also be allocated for other purposes, such as hiring more workers, you might even resell it for a profit later.
All you need to do is keep up with the scheduled maintenance and make sure the machinery stays in good condition.
On the other hand, renting is a great alternative if your budget is still too limited, or if you need a particular piece of equipment for too short of a time to warrant a purchase.
This is especially useful for companies that are just entering the industry and want to become competitive without breaking the bank.
When renting equipment, you don't have to commit to owning the machinery and maintaining it, as well as other ownership costs. But rental expenses can become high if you frequently need the same equipment for long periods.
Here is what you also need to consider before you decide to buy or rent your equipment:
| | |
| --- | --- |
| Duration of a Project | Renting is a better decision if you need specialized equipment for short-term projects. But if you have several jobs lined up or long-term projects, you'll be better off with purchasing what you need. |
| Availability of Machines | When you own the machines, they'll be at your disposal 24/7. But when you're renting, you have to rely on what's available at the moment, which can be difficult if there's high demand for a specific piece in particular periods. |
| Equipment Management | Owning equipment comes with additional commitments, such as storage, service, transportation, and maintenance. When you're renting, you don't have those responsibilities. |
| Transportation | Moving your equipment to remote construction sites can significantly cut into your profit margins. So do you want to handle those costs and tasks yourself, or do you want to let someone else handle them for you? |
In the end, there are pros and cons to every option when it comes to acquiring new equipment. You simply decide what makes sense for your business.
Conclusion
Buying heavy machinery for construction is never an easy task, so hopefully, our tips helped you cover some initial concerns. Investing time and effort in your purchasing journey should pay off if you get a great new machine at the end.
There are numerous reasons why companies need construction equipment.
But the most important thing is that it serves its primary purpose: helping your business fulfill project requirements and garnering more profits.