Modern construction management is a highly complex process involving numerous phases, activities, and people.
This isn't surprising since construction projects are highly elaborate endeavors that need precise coordination.
Only then can you ensure that your construction project will be completed the way the client wanted and remain profitable.
So, in this article, we'll briefly cover the essentials of construction management: what it is, the main responsibilities of a construction manager, construction management phases, and commonly used tools.
Let's start!
What Is Construction Management
Construction management is the process of managing all aspects of the construction project and using various methods and tools over the entire lifecycle of a project.
Essentially, construction management oversees crucial stages of project development such as planning, scheduling, budgeting, quality control, and safety, among other things.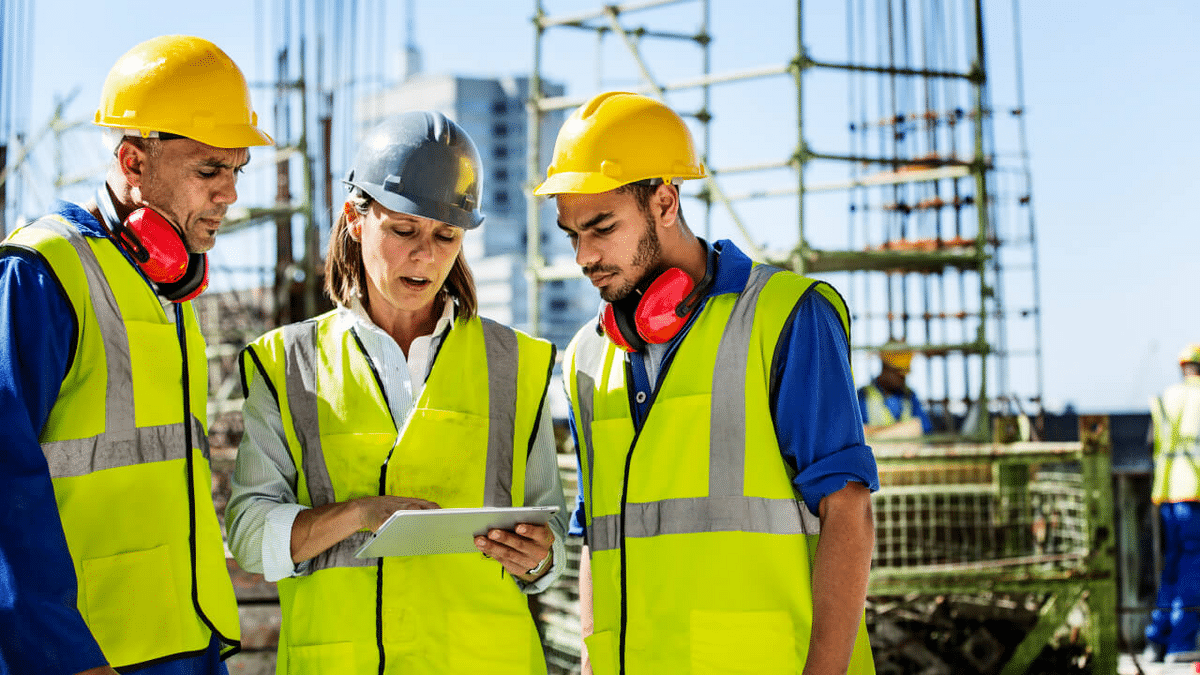 It's important to note that all types of construction projects can greatly benefit from effective construction management.
When you have a lot of different moving parts, it's vital to have systems and people in place that will coordinate the entire project.
Brian Mooney, a general manager at Turner Construction, compared construction management to conducting an orchestra.
This is an apt comparison since construction projects need to tie all the individual sections into a successful project outcome.
But even though there are many activities, people, and assets to manage, most of them fall under three categories:
Now, budgeting is important because it covers the obvious necessities to start and finish a project, like labor, equipment, material, permits, etc.
But it also concerns expenses for unpredictable situations.
Or in other words, you need to have a good financial cushion in your budget in case of extreme weather, material price increase, poor subcontractor job, etc.
Then, the scope of the project will influence how everything will be done. Which tasks are essential for each construction stage? Which subcontractors will be needed?
How are other roles and responsibilities allocated to team members and employees?
Lastly, a schedule is self-explanatory. Owners want the project completed by a set date, and all the construction work needs to be reasonably scheduled, so it's finished on time.
This aspect alone shows you how vital good management is for successful project completion.
Without it, you'd inevitably break budgets, have an uncoordinated workforce, and experience horrible delays that could negatively affect your profitability, not to mention ruin your reputation.
Construction Manager Responsibilities
As mentioned before, construction projects are complex and subject to rapid changes in the field. So, who is responsible for handling them?
The answer is—the construction project manager.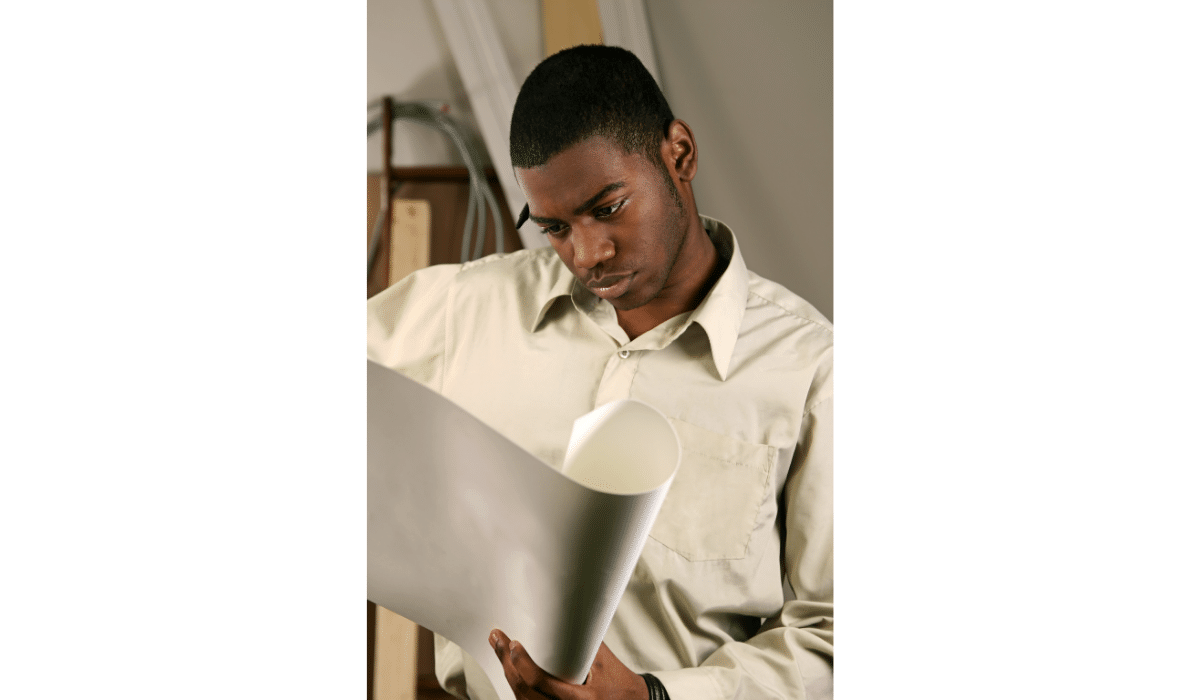 In general, construction managers supervise construction projects from start to finish.
They control the budget, scheduling, communication between stakeholders, reviewing contracts, and problem-solving.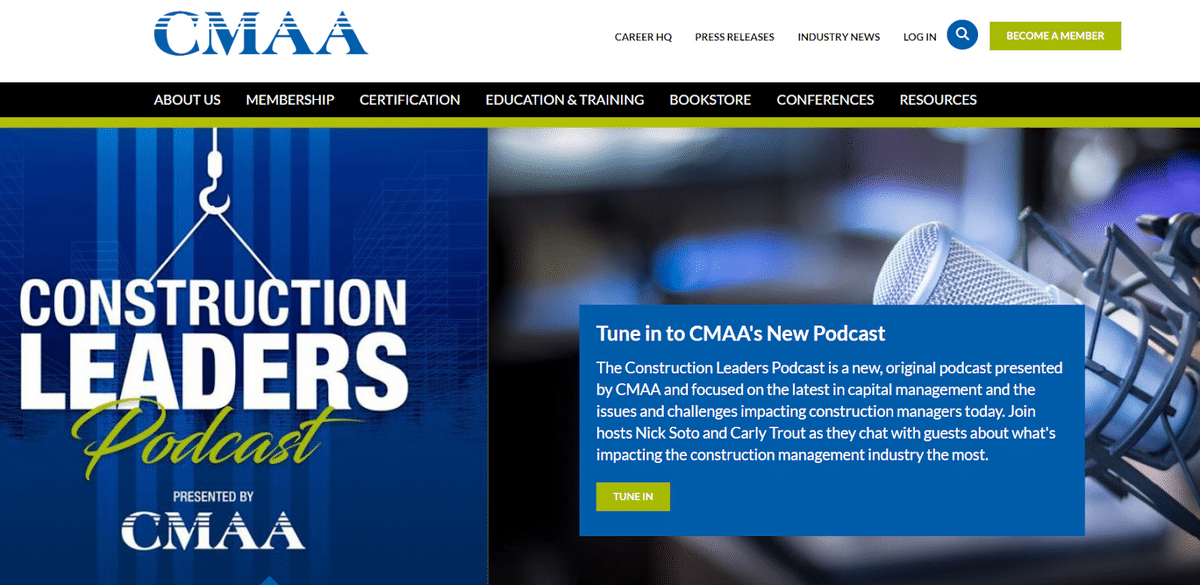 Moreover, the Construction Management Association of America breaks down all of the responsibilities of a construction manager on any type of construction project, but broadly speaking, they can be arranged into seven categories:
Cost Management
Time Management
Project Management
Quality Management
Contract Management
Safety Management
But how does it look in practice?
According to Kienen Koga, project engineer at PCL Construction, there are different types of project managers (with different titles at various construction companies) when it comes to their level of experience, but their primary responsibilities stay similar.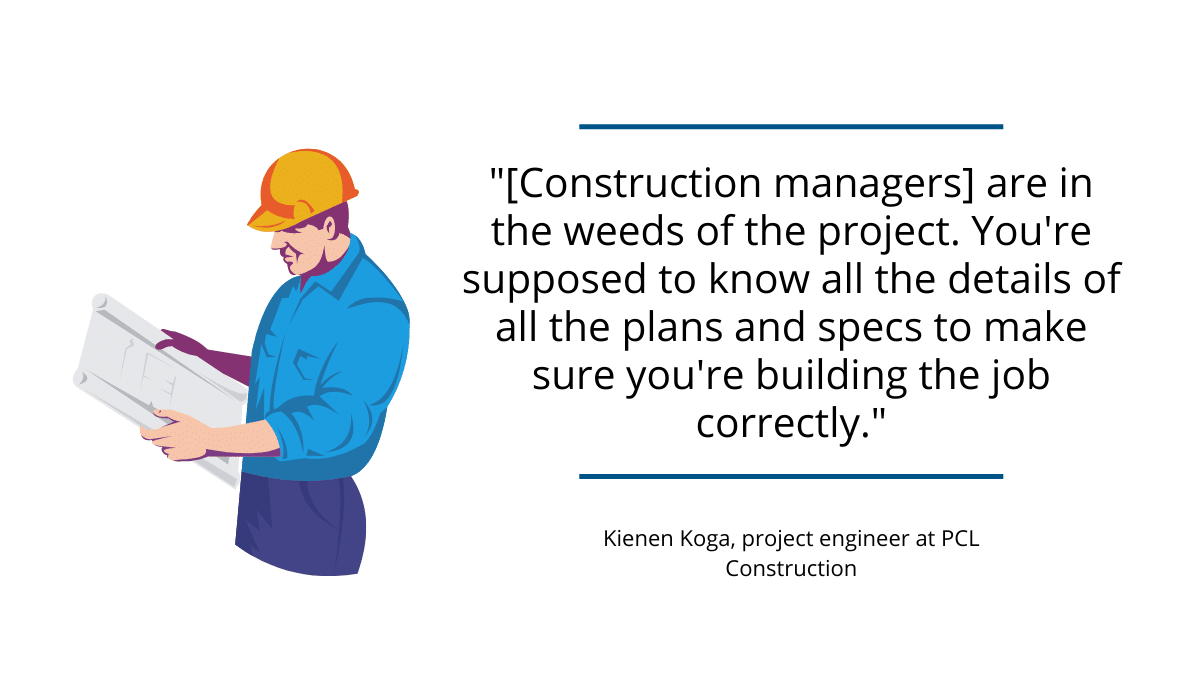 For example, entry-level engineers (or field engineers) spend more time in the field, tracking materials and inventory or checking if rebar is in place.
Then, once you move up on the ladder and become a project engineer (Koga's current position at PCL Construction), your responsibilities include more administrative work.
That means you'll be more involved in scheduling, cost reporting, receiving and reviewing RFIs and submittals, and processing change orders.
In this role, you're shifting more toward connecting with people on the business level rather than handling day-to-day field problems.
In Koga's words, if you see a project engineer often on the field, then something is seriously wrong.
Even though the scope and type of responsibilities change, construction project managers are still in charge of ensuring everything runs smoothly during the entire project.
This necessarily means that project managers need a deep knowledge of the building process, strong communication skills, and great problem-solving ability.
In the end, an effective construction manager uses all of his or her skills and knowledge to support the construction project and ensure all parties meet project deadlines and requirements.
The 4 Phases of Construction Project Management
Even though construction project management is a complex process, we can still break it down into several phases. Namely, planning, pre-construction, construction, and closeout.
Each phase has various tasks and activities that require the construction manager's utmost attention.
Planning
Before you can start building, first, you need to plan.
Every project is unique and comes with its own requirements and challenges.
The general advice is that the more complex the project, you'll need to plan it in greater detail for a successful outcome.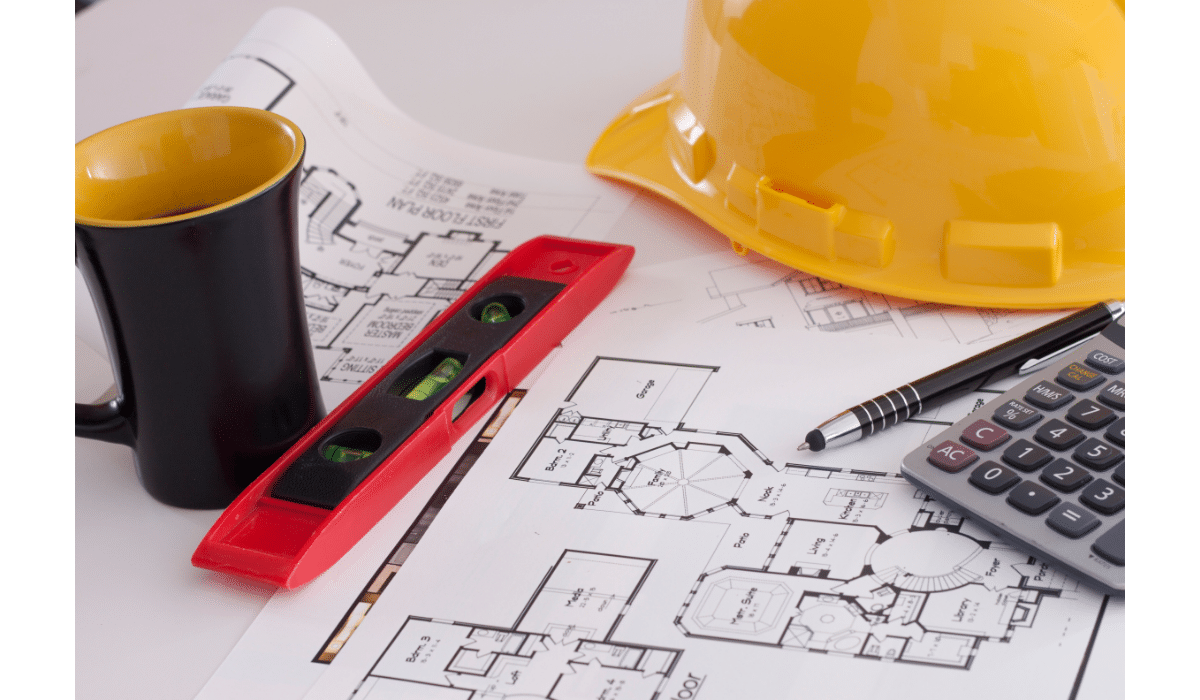 In this first phase, it's crucial that construction managers define the goals and feasibility of the project clearly.
When project goals and milestones aren't clear, there is a greater chance that something will go wrong.
This means that construction managers need to involve different stakeholders in decision-making to determine project scope, necessary resources, and quality parameters.
To put it simply, in this phase, you'll create documents and milestones that will affect 90% of the entire project lifecycle. Here are some of them:
Project scope plan
Work breakdown structure
Project budget and cost management plan
Project schedule
Risk management plan
After that, when all stakeholders agree on the project's feasibility and business needs, construction managers create a project initiation document (PID).
The main lesson here is that careful planning is necessary to deliver projects on time and within budget.
The decisions you make at the beginning will impact the entire project, so good construction managers should create detailed and realistic plans to set the gears in motion for other phases.
Pre-construction
In this stage, the physical construction hasn't begun yet, but there are important tasks construction managers need to finish before a shovel hits the ground.
The first of them is creating the team. Obviously, some team members were already present during the planning phase, like architects, designers, owners, contractors, etc.
But now, you need to expand it with additional roles that will take care of the project construction and supervision.
This applies both to hiring subcontractors and to assigning tasks to the following people:
Field engineer
Superintendent
Contract administrator
Health and safety manager
After that, a more thorough site investigation is conducted and prepared for the next phase (construction).
Often, this will include soil testing, demolition, underground utility mapping, site surveying, and site clearing.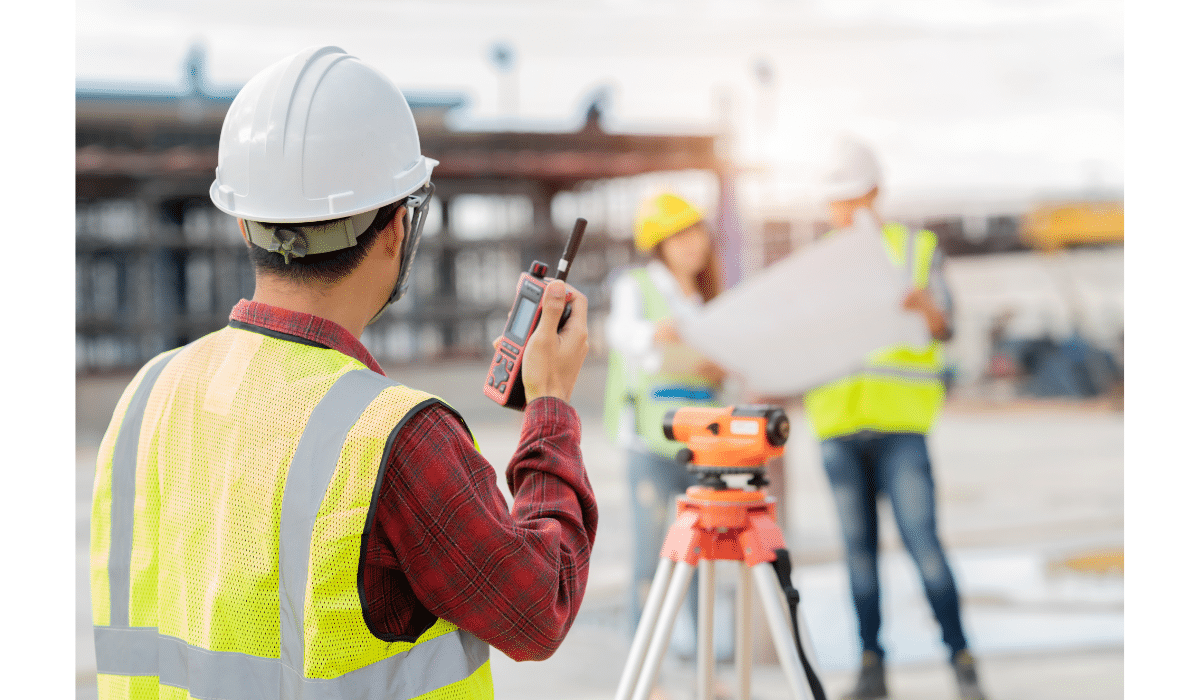 Finally, additional paperwork will need to be collected. For example, numerous legal permits, insurance documents, and building codes.
This is to ensure regional and governmental regulations compliance, which is one of the steps in successful risk management.
All in all, pre-construction is an important phase in which construction managers will hire the necessary people, gather essential resources, and utilize risk management practices before embarking on the next phase.
Construction
Finally, the construction can begin! But when you consider how many things change during project development, the construction manager's job doesn't become easier.
In fact, now comes the hardest part of construction management.
Generally, this means implementing plans, coordination, and monitoring. Or, to put it differently, everything that was promised in previous phases now has to be delivered.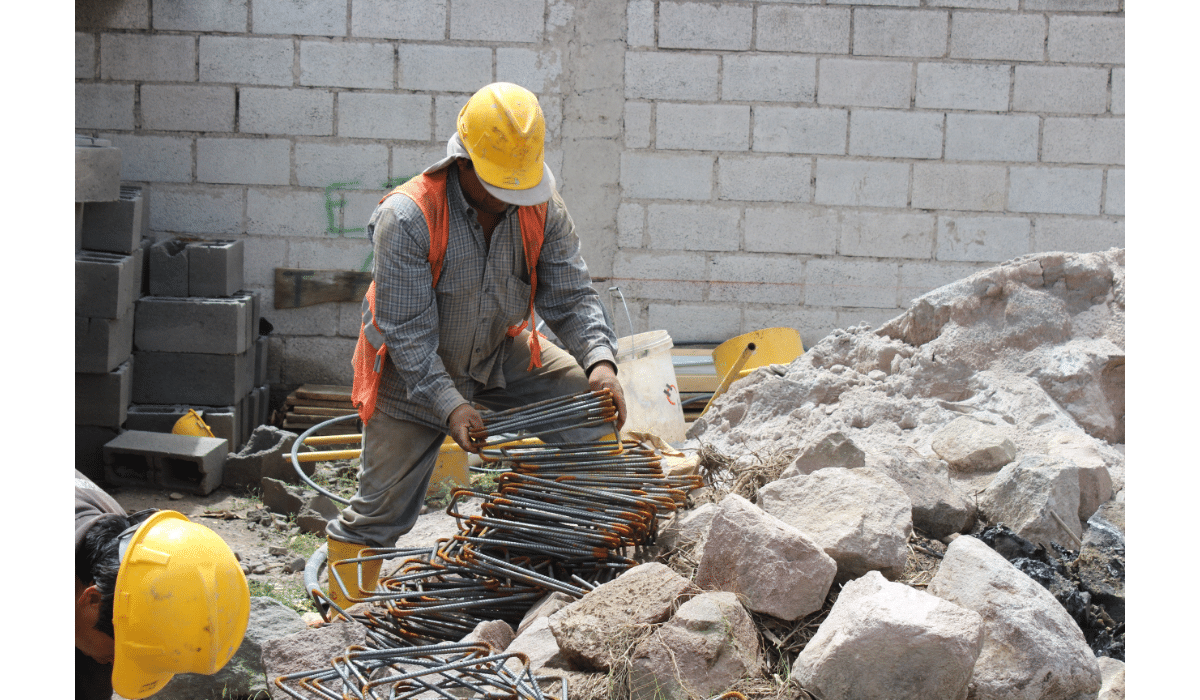 So, some of the tasks for construction managers in this phase include:
Onsite quality control
Monitoring safety programs
Answering RFIs
Reviewing and approving submittals
Technical inspections
Coordinating permits
Managing the budget
Scheduling timely payment and approving payment requests
This is also the stage in which the entire team will update the project schedule and modify the project plan, if necessary. But the most crucial part of this phase is monitoring.
Without measuring progress and performance, construction managers can't reliably adapt to changes and mitigate problems.
Setting up tracking systems and KPIs is essential to ensure everything aligns with the proposed deadlines.
In a nutshell, all of the activities during construction ensure to keep the project on track and inform stakeholders on time.
Closeout
Construction project closeout is the final phase in the construction management process that marks the project's completion.
But while the building may be physically completed, it is still not ready to be handed over to the clients.
In this phase, there are several things that construction managers need to do, for example:
| | |
| --- | --- |
| Punch list | A document that lists all final physical changes to the building and minor fixes. |
| Final inspections | A series of different checkups to determine whether you've completed the work in a quality manner. |
| Document collection | Collect necessary paperwork, certificates, warranties, and reports that will prove you've followed the project's requirements and submit them to the client. |
| Finances | Ensure all your workers are paid on time, and retainage is collected. |
| Project analysis meeting | Discuss what was successful during the construction and where milestones were missed with the tea. |
All of these activities ensure that construction managers solve any remaining issues before the project is turned over to the client.
Then, they can produce a project report they can use for future reference.
Keep in mind that construction management during the closeout process helps complete the current construction project, but it also gives deeper insight for future projects.
Construction Project Management Tools
Now that you're aware of how difficult (albeit highly rewarding!) a construction manager's job is, you might be asking, is there a way to simplify these processes?
Fortunately, savvy construction managers don't do everything on their own. They utilize different construction management software to help them in each job phase.
Different solutions offer ways to simplify and generally improve project management.
The best part about using construction management software is the ability to rely on useful features to enable better collaboration, planning, scheduling, and resource allocation.
Not to mention, the right software can produce rich reports that allow construction managers to inform stakeholders on time, with as much detail as they need.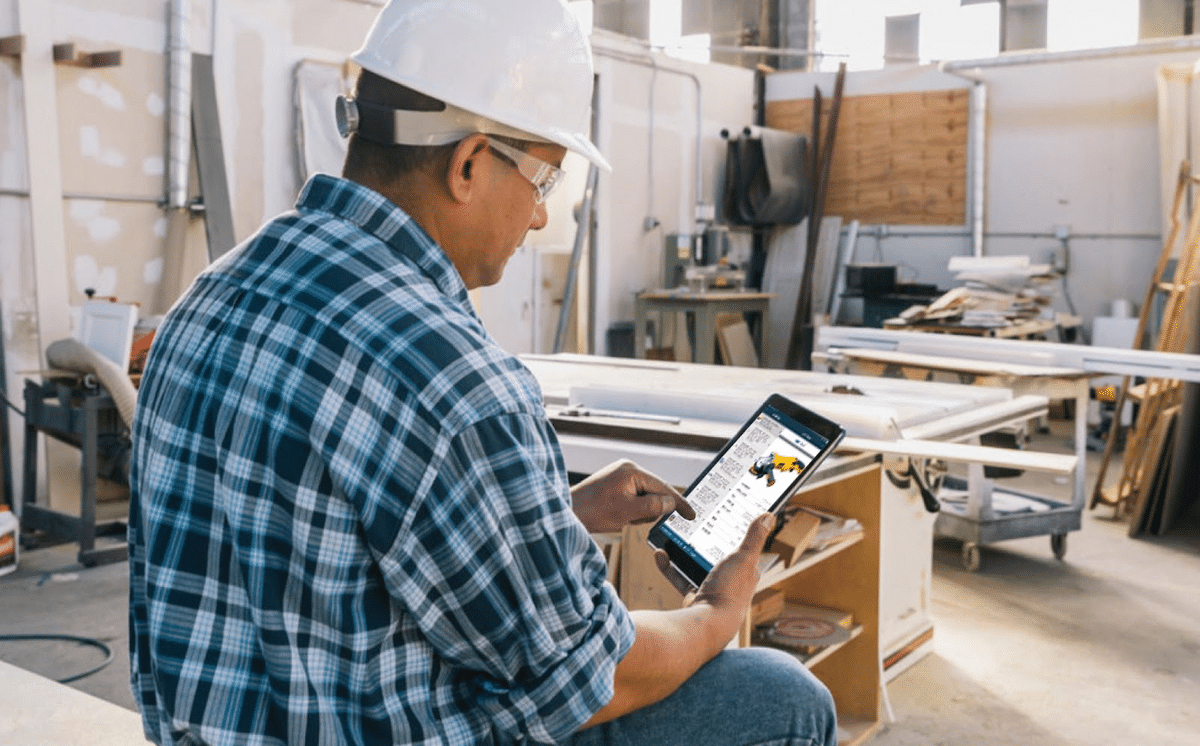 Now, each construction manager will have different needs.
Some will seek a comprehensive solution with a little bit of everything, while others use several software solutions that specialize in different aspects of construction management.
But let's look over some key features any construction manager can highly benefit from:
Job costing (define costs, monitor time expenses)
General project management (handling schedules, work orders, and asset allocation)
Workload automation (predict equipment/labor interdependency)
Automated accounting
Reporting
Inventory management
Easy communication
Document management
Asset management
Mobile functionality (support desktop and mobile devices)
When you implement necessary solutions for managing your projects, it often results in more streamlined construction management and optimized business processes.
This GoCodes customer made the same observation.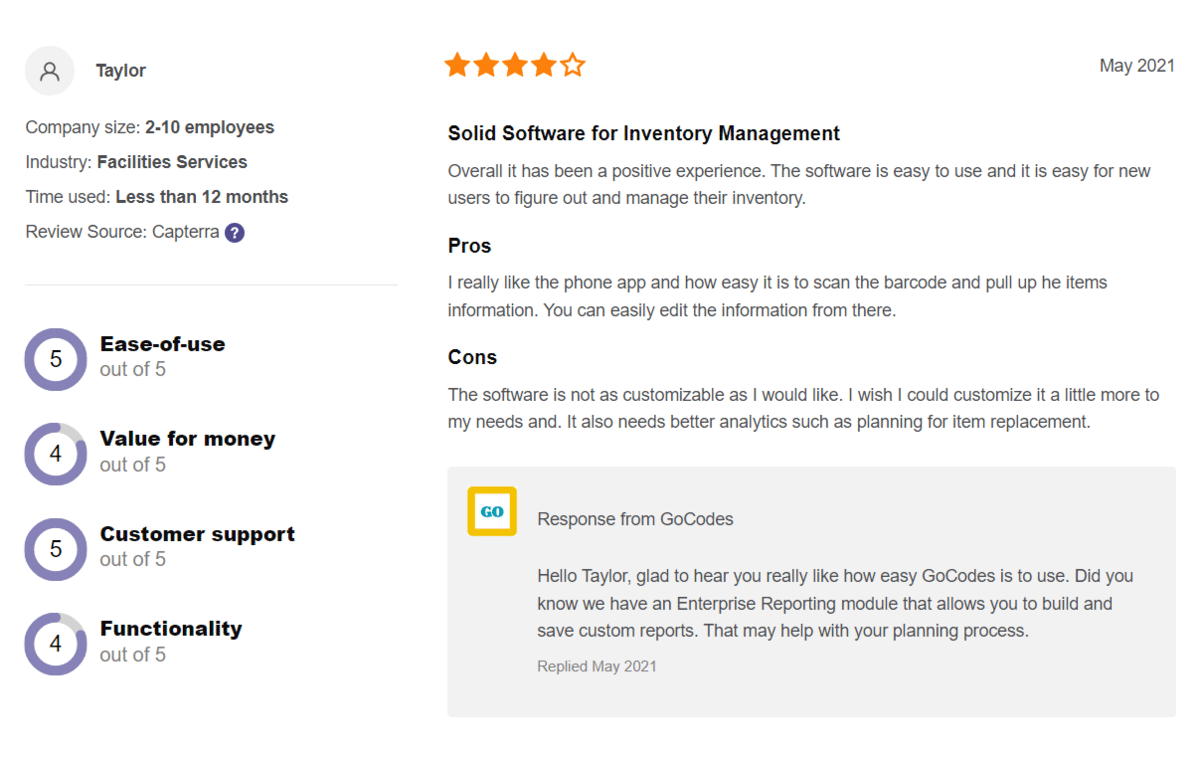 The most important thing is finding a solution that's easy to use and has every information you need at your disposal.
If you're also having difficulties managing your inventory, consider GoCodes to track and monitor your assets.
In the end, construction management software is designed to help construction managers every step of the way when they undertake a new construction project.
Conclusion
Construction management primarily focuses on effectiveness.
When you consider how many things go into construction projects, from planning to execution, the only solution is to have a fine-tuned system to handle everything.
That is why qualified construction managers are vital to the construction industry. Mostly because they're the main people responsible for everything going according to plan.
With comprehensive digital tools, their job is more streamlined, but ultimately they make the most significant decisions regarding construction projects.
In the end, effective construction management is essential to deliver construction projects on time and within budget.