There are several reasons you might want to sell some of your machinery. Maybe you no longer need it, or it needs replacement.
Perhaps it's not being used, or you want to buy a better model. 
If we look at some statistics, we can see that 92% of the respondents said they were selling their machines because of age, 40-50% couldn't keep up with the maintenance, and 30% were selling their machines due to the lack of use.
Whatever the reason might be, selling used equipment is not an easy task since it can be difficult to determine its value after all the years of wear and tear.
But don't worry! In this article, we will share some useful tips that will help you make a profit on your used equipment in no time.
So let's dive in!
Know Your Machinery's Worth
If you're looking into selling some of your construction equipment, the first thing you should do is establish how much your equipment is worth.
You've invested a lot in your machinery and its maintenance; surely you want to get the most you can from selling it.
Picture this: you want to sell your forklift, so you list it on an online auction site, but it's not getting much attention from the buyers. It's relatively new and in a rather good condition, so you're left confused.
The reason why you're failing to sell it might be the price; you might be setting it too high. And you need to set a realistic price if you want to sell it quickly.
And how do you do that?
The best way is to get a professional appraisal.
A used machinery dealer will be able to help you determine the market value so you can maximize the financial return of your sale. 
For example, Michael Cohen, head equipment buyer at Aaron Equipment Company, helps his customers with appraisals all the time, and has some valuable tips.
His number one advice is to consider the age of your machinery in a different way. Here's why: age does not always impact the value in a negative way.
So, the forklift you've recently obtained might not be worth as much as you think compared to some older models.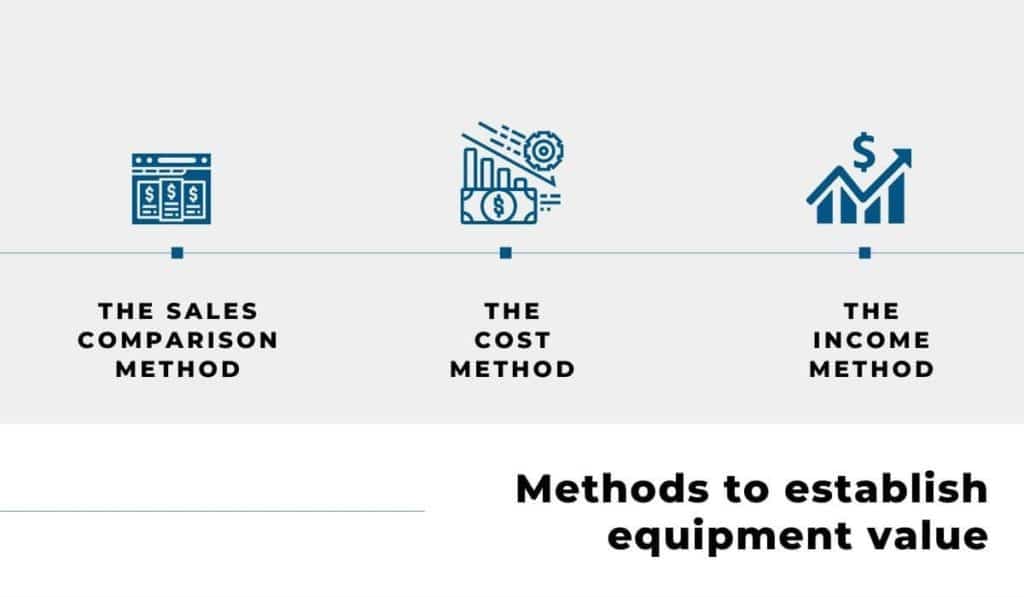 Their value will depend on a variety of factors, such as the cost of shipping and storing, the condition of the machinery, and parts availability. 
The manufacturer's reputation will also play a part, in that a slightly older model produced by a reliable manufacturer may fetch a higher price than a more recent model produced by a less reputable one.
Having said that, appraisers usually use a combination of the following three methods to establish the value of your equipment:
The sales comparison method—It includes researching the worth of similar used and new machinery and adjusting your asking price accordingly.
The cost method—Used mostly only if a specific piece of machinery doesn't have an active market, it involves determining the price of a new piece of the same kind and calculating how much it is worth after depreciation.
The income method—the value of machinery is based on how much income you can generate by using it.
In conclusion, don't forget to talk to the experts so you can realistically assess your machinery's condition and have a price range so you're ready for negotiations before you put it for sale.
If you play your cards right, you can expect a good return on your original investment.
Research Selling Options
Now that you have learned how to estimate the worth of the machinery you're selling, let's research some of your options.
We've already mentioned that selling construction equipment is not easy; it's a niche market, and finding the right selling option can be overwhelming.
Let's say it's been months, and you've had no luck selling that forklift of yours from the example we've used earlier.
You must understand that selling construction machinery is not like selling a car; not many people are looking for bulldozers or excavators. 
So, have some patience because the right buyer might not come right away. For example, according to MachineryTrader.com, selling 972M wheel loaders can take up to 105 days.
To help you speed up that process, we'll go through the best options for selling your machinery.
Nowadays, you have two basic options—you can sell your equipment locally, at a physical auction, or you can do it online.
Although some people still prefer physical auctions, transporting equipment to an auction site can cost a lot of time and money, which is why most sellers prefer to conduct their business online.
Statistics support this: 88% of all respondents said they would buy at least some of their machinery online, while another 84% said they would use online channels to sell their machinery.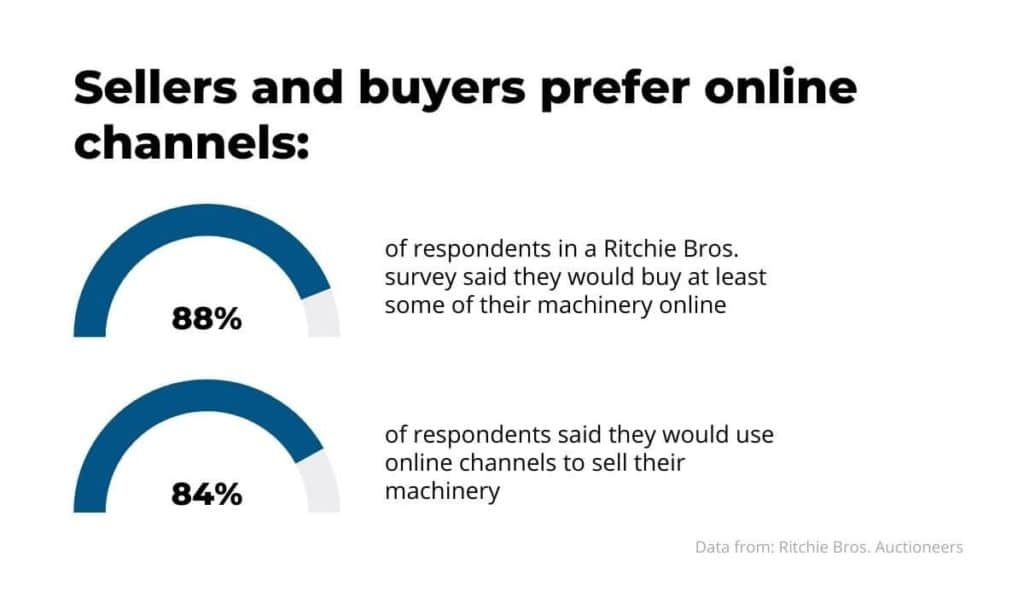 Howard Hawk, president of an online heavy equipment marketplace called Bidaoo, backs these claims up. He points out that online auctions have continuously increased during the past few decades, especially during the pandemic. 
In addition to allowing you to save time and money, selling equipment and machinery online has other advantages.
For example, you get to display your machinery to a much bigger audience, and therefore you can sell it a lot faster.
When you want to sell your machinery online, it helps to use social media. Yes, you read that correctly; in these modern times, everything ends up on social media, even heavy machinery.
In fact, according to Linkedin, 75% of heavy equipment buyers use social media to aid them in making the right purchase.
For example, we all know that Instagram is a very popular social media site; you are probably using it already to post pictures of your vacations, pets, and family. So, why not post some photos of that forklift you are trying to sell?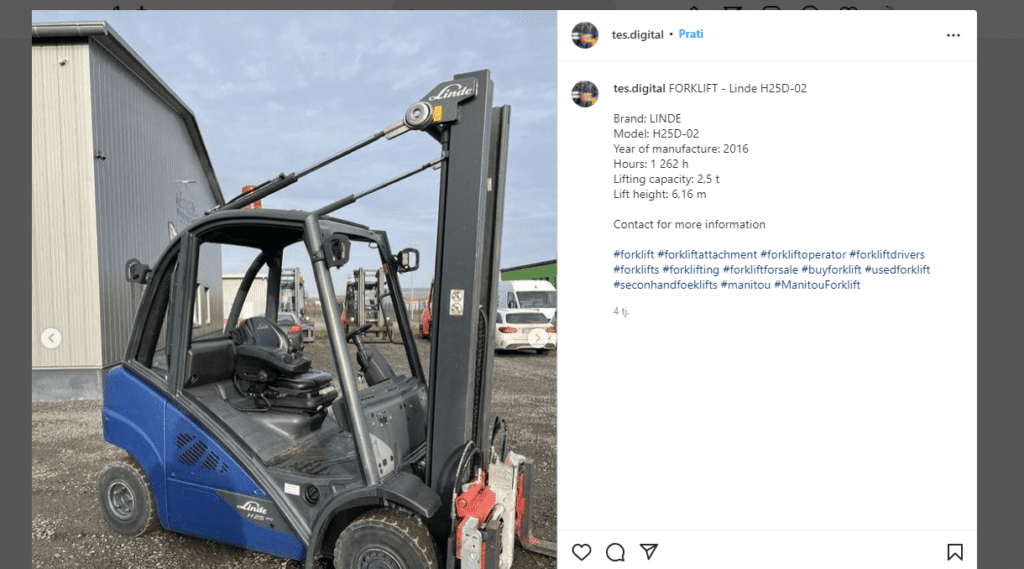 Just make sure to include several pictures of it—or even better, make a video—so potential buyers can see it in action. You never know, with the use of the right hashtags, you might find your buyer in no time! 
We'll give you some tips on how to present your equipment in the best light in the following section.
You can use Facebook in a similar manner, posting images of the machinery you want to sell in specialized groups like Heavy Construction Equipment for Sale or Rent, or Heavy Equipment World.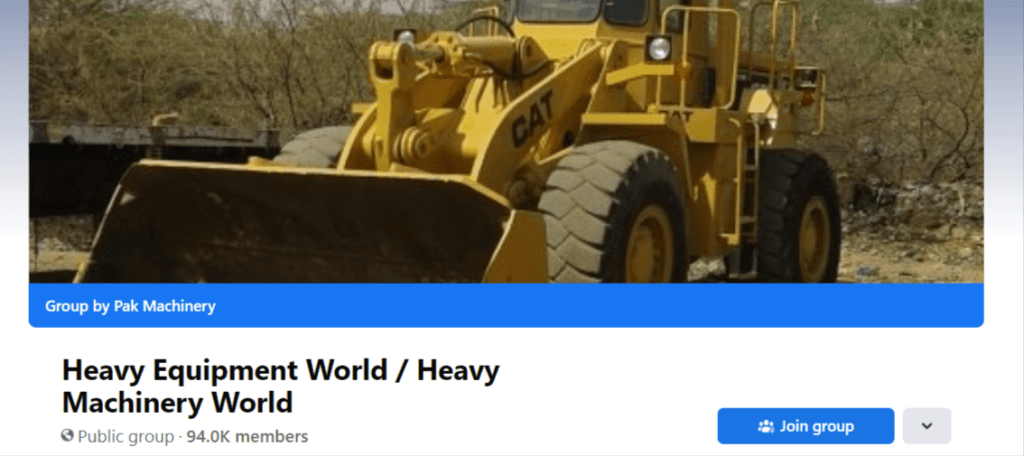 Alternatively, you can leverage Facebook ads to expand your reach.
If social media is not your forte, consider advertising your equipment on online marketplaces, be they general, like Craigslist, or specialized, like the aforementioned MachineryTrader or IronPlanet.
Now that you know your primary options, it's up to you to pick the one you like best.
Show Your Equipment in Good Light
Your work is still not done when you find your platform. To boost your chances of selling your equipment and earning some extra cash, you definitely have to show it in the best light possible.
People are visual beings; they like things that look neat and pretty, even when it comes to construction equipment and machinery. If you put in some work to present it right and make all the necessary repairs, you will make a good sale for sure.
So, how can you make sure your equipment looks its best? Here are some tips!
Start with cleaning. Make your machinery spotless, as this will automatically make it look newer, and signal to the buyer that it's been well kept.
Of course, you should make sure it indeed was maintained properly, since even the most perfect, expensive piece of equipment will perform poorly if it's been exposed to the elements or abused.
Deep cleaning might take you a day or two, but we promise it will be worth it.
The next tip and a really important one is to take photos and videos of the machinery.
When it comes to photos, make sure you take decent ones. Use a high-resolution camera and take at least 20 shots so you have more to choose from.
Also, make sure to photograph your machinery from all angles and focus on the details.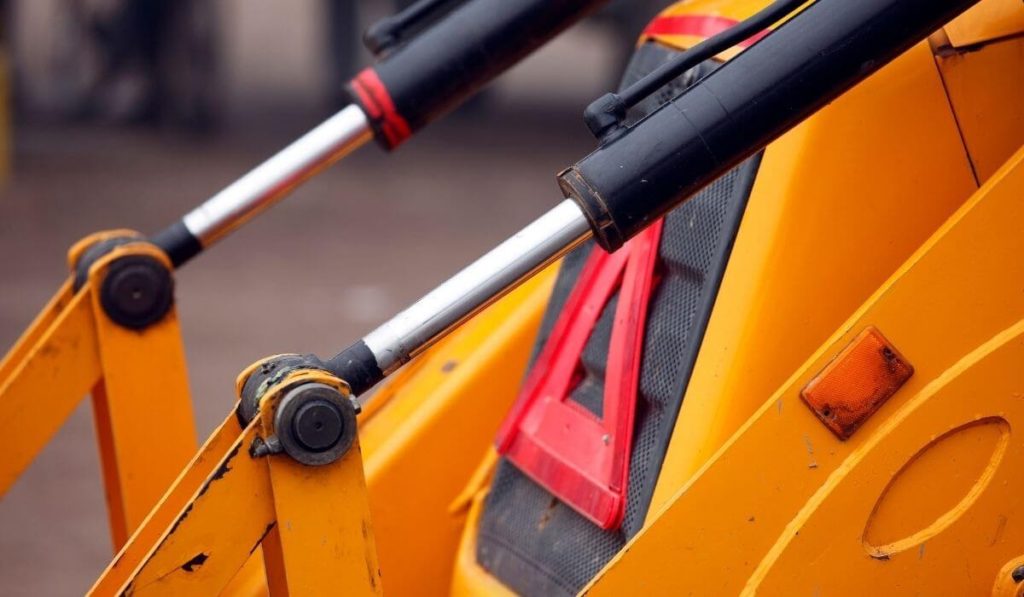 In order to take great photos, be sure to use proper lighting. Everything will look better with good lightning; if it goes for people, it goes for machinery as well. 
Make sure it's extra bright, not just a flash mode on your camera.
And, this goes without saying, take the environment into account as well. It does not need to be art, but make sure it's clean and tidy at the very least.
So, there you have it. It's really not that hard to show your equipment in a good light, just follow these tips, and you'll do fine.
Be Transparent About the Deal
Did you know that being transparent about the condition of the equipment you're trying to sell is in your best interest?
Although many sellers like to embellish things while describing the items they're selling, it will ultimately bring more harm than good in this niche.
Buyers want transparency and honesty, and that's exactly what you should deliver.
For example, here you can see a used rigid dump truck listed for sale. The seller has openly stated that the machine has seven imperfections and pointed out that general service is recommended.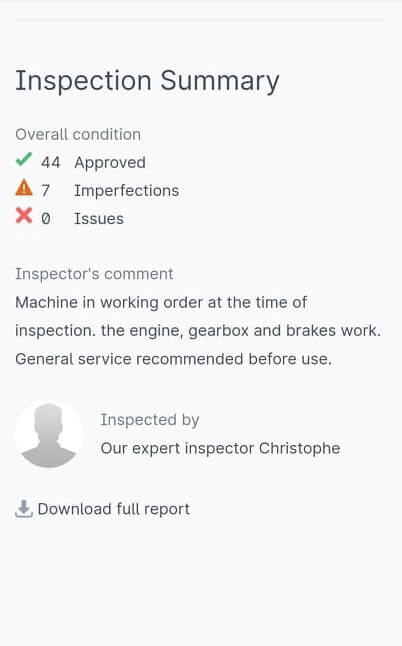 And to be even more transparent, he's also made a video showing the dump track in action. Notice the close-ups of the engine:
How can you follow this example? We've already covered the importance of including photos and videos, but some more tips will help.
Firstly, make sure to describe your machinery correctly. Your description should be as detailed as possible.
However, even if your machinery is in mint condition, avoid using the phrase "great condition" since the buyer may interpret it as meaning a brand new machine performance to the buyer.
This is where your documentation will come in handy. Maintenance logs are a good way to earn the buyers' trust because they help you back up your claims about the state of the equipment you're trying to sell.
Equipment management software can be of particular use in this sense. Here's how.
With the right equipment management software, like the kind offered by GoCodes, you have all the relevant data, from the purchase date to the usage and maintenance history, purchase date available in one spot, online in the app.
There, it is easily accessible to you and your buyers.
As for our final tip, it's something most people don't even think to do—and that is to remove everything not included in the sale.
Here's what we mean by that.
Many sellers post photos or videos of their machines in action, and we've already mentioned it's a must.
However, if your images feature attachments you're not selling, it might confuse the buyers, as they will automatically assume that they'll be getting everything they see.
Therefore, we advise you only to post pictures of the attachments and accessories included in the sale.
To sum it up, you should always make photos, paperwork, and maintenance history available to the buyer to prove you've taken care of your equipment.
Give as much information as you can and be honest about everything to attract high-quality buyers.
Consider Tax Implications
Taxes can be complicated, but it is important to stay on top of them while selling your construction equipment and machinery, as it will save you from many headaches and sleepless nights.
You might be wondering why they're so important? Well, after you sell your machine, you will be left with a gain or a loss for tax purposes.
Simply put, you'll owe taxes if the buyer pays more than the market value for your machine. 
Let's say you've sold that forklift of yours for 10 000$ extra because your buyer wanted that specific model and had trouble finding one.
In that case, the IRS will tax you depending on the age of your forklift.
For example, if your machine is more than three years old, it will be underpriced for sure, making it 100% taxable.
But what if you're selling a newer model? Let's say you've owned it for a year and a half. In this case, you'll owe 20% of your profit to the IRS, depending on your tax bracket.
Taxes from the sale may not be obvious, so always contact a trusted tax adviser before selling your equipment to ensure there are no surprises.
Sure, you'll need to pay for the advice but the right expert will save you some money in the end.
In conclusion, when selling construction machinery, don't forget to put some money aside for your tax bill.
Build Relationships to Facilitate Future Sales
We've saved the best for last! Chances are you'll be selling more equipment in the future, so you should try to build relationships with your buyers to increase future sales.
As many will agree, one of the most effective ways to sell construction machinery is by reaching out to previous customers.
Think about it: there is no need to find new customers if you already have those who trust you.
Your previous buyers are already familiar with what you have to offer, making your sale a lot easier since you don't have to spend a lot of time convincing them you're giving them a good deal. 
So how are good relationships built?
Let's use Caterpillar, the world's largest construction machinery manufacturer in 2020, as an example.
While many companies don't care much about after-sales services, Caterpillar made a 24.8 billion $ profit thanks to them.
So how did they do that? Thanks to independent dealers!
Close working relationships with the dealers helped meet their buyers' needs.
How is that possible? Well, simply because independent dealers know more about their customers' needs than the company itself ever could.
You might think that the company would make a bigger profit distributing and servicing its machines on their own, but experts at Caterpillar disagree.
From their experience, close relations with the customers that their dealers bring in are worth every penny.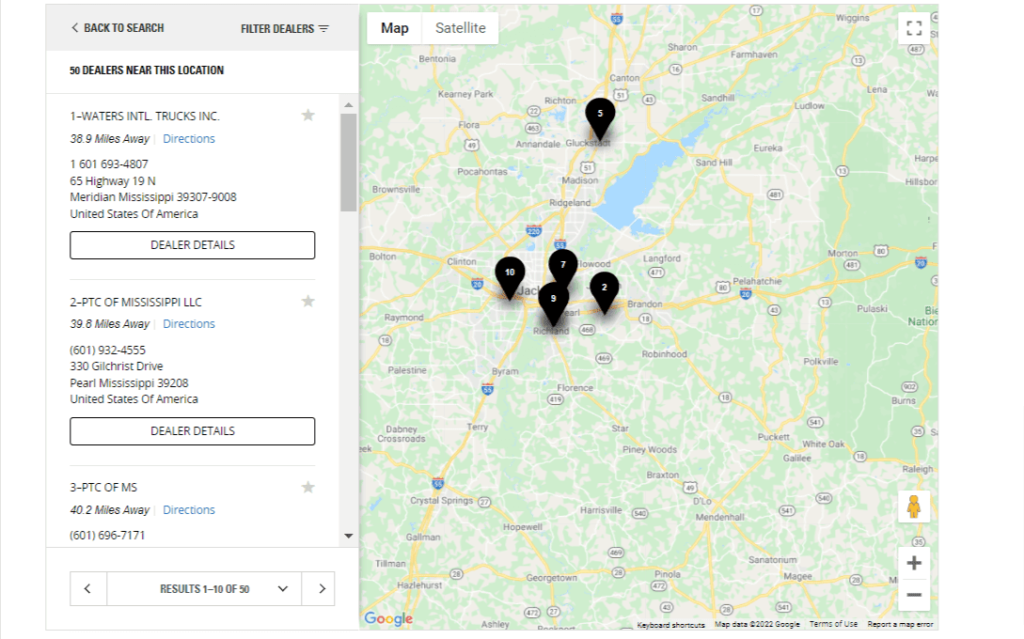 For example, they point out that their independent dealers in Thailand know much more about local customers than Caterpillar. 
As locals, they can get closer to customers than a large company like Caterpillar could on its own.
Of course, to get the full effect of this cooperation, Caterpillar had to establish close ties with the dealers, making them familiar with their business system.
Why not learn from the best?
Try reaching out to dealers and building email lists. At the very least, you can keep your former customers close and inform them of your upcoming sales via email and social media platforms.
Conclusion
If you're selling your construction equipment and machinery, you probably have two goals: to sell it as fast as possible and get the best price possible.
Although achieving both can be tricky, following the advice we gave you in this article should make it a lot easier for you.
So make sure to get a good estimate, research your options, clean your equipment, repair it, take some great photos and describe it correctly. 
With the right contacts and choice of platforms, you'll be able to sell it in no time.
Good luck!