We all know how dangerous construction sites can be. It's important to diligently follow safety protocols and maintain your equipment and machinery there.
However, unfortunately, safety often gets neglected, which can lead to horrible accidents and severe injuries, even deaths.
In this article, you will find out how important safety really is, as we'll talk about the 13 worst construction safety fails that can happen on construction sites, complete with examples from around the globe.
Let's begin.
Neglecting to Check Excavator Attachment
The first safety failure we'll discuss is neglecting to check the excavator attachment. It might seem like a no-brainer, but it turns out that remembering to check it can even save lives.
Unfortunately, in the example we'll give you, that wasn't the case.
Three Northern Irish constructors have been found to be liable for negligence and fined after their employee was hit by a lifting attachment that came off an excavator. The employee died.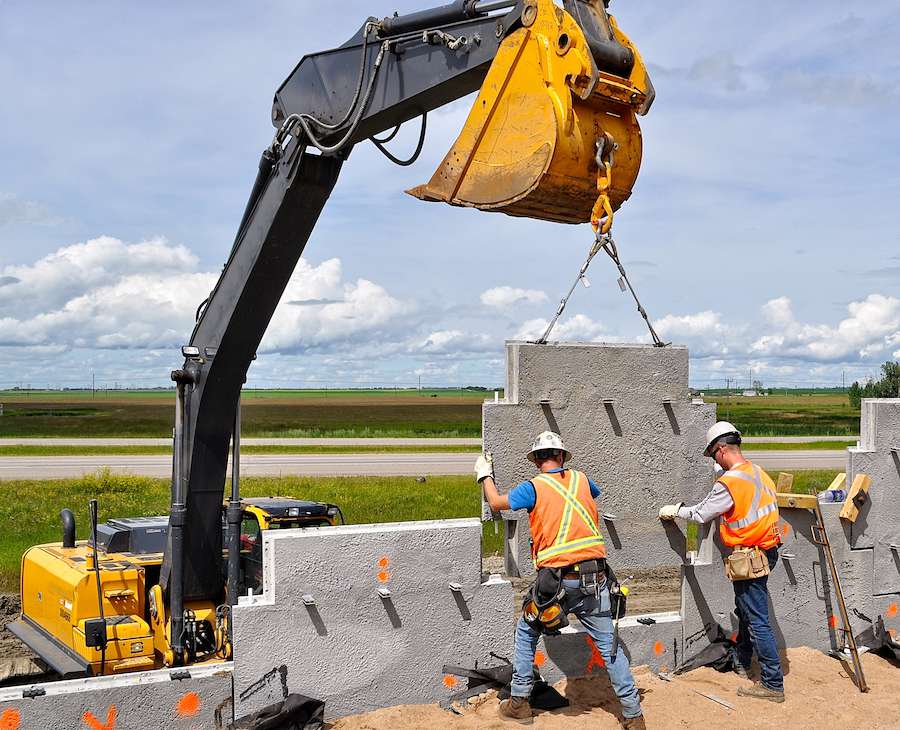 According to the Health and Safety Executive Northern Ireland (HSENI), an attachment got detached from the quick hitch because the operator has not taken necessary safety steps.
Even worse, further investigation has determined that the excavator operator has not been trained to use that piece of equipment for lifting operations.
As you can tell, this fatal accident could have been easily avoided. What you can learn from this example is that you should always properly train your operators and make sure that everyone follows safety protocols.
Failing to Secure Materials From Sliding
The following safety failure has to do with the transport of construction materials. It might not come as a surprise that unsafe loads injure more than 1,200 people every year.
Therefore, we certainly hope that you realize how crucial it is to secure materials from sliding during transportation. If you fail to do so, consequences can be severe.
For instance, in 2020, more than five tons of steel slid off a trailer and fell on a construction worker, leaving him blind and crushing his ribs and pelvis.
According to the court documents, the accident was caused by improperly loaded metal piles and was solely the construction company's fault.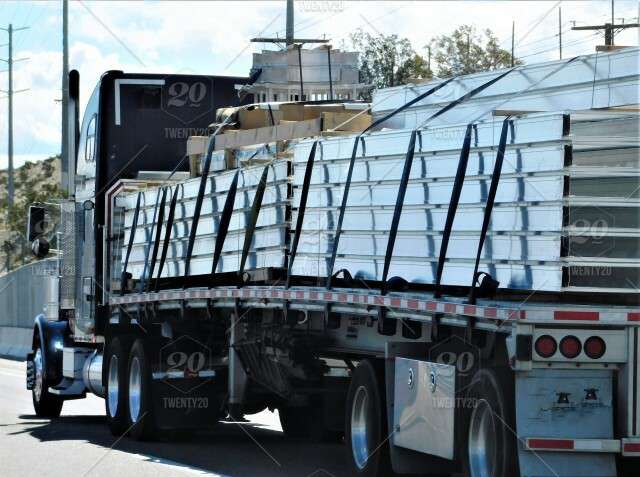 The investigation done by OSHA showed that the company had failed to develop a safety plan for loading and unloading the material and left 10,000 pounds of metal unsecured.
The company also failed to train the workers on loading and unloading the material safely.
So, what can you learn from this terrible accident? It's evident—always train your workers and never leave construction materials unsecured during transport.
Fall Protection and Equipment Violations
Fall protection and equipment violations are quite common. In fact, fall protection is the most violated OSHA standard and has been for many years. This includes protection from falling objects, which present a significant risk to workers.
Unfortunately, inadequate fall protection and equipment violations often go hand and hand and usually result in injuries and accidents.
Recently, a worker was injured while removing wear plates from a concrete mixer. A plate slipped and fell on the worker who was underneath the plates.
The investigation revealed that the construction firm failed to ensure the equipment was locked out and was unable to provide safe work platforms.
It was also determined that an engineer did not certify fall protection anchors. There was also a problem with the exposure to respirable crystalline silica.
This can be very dangerous since breathing in very small particles causes multiple diseases, including lung cancer. It was proven that the workers had no training regarding this issue.
Fall protection and equipment violations are especially sensitive areas where worker safety is concerned. Give them your full attention.
Insufficient Harnessing on Scaffolding
Scaffolding is one of the most dangerous features of construction work and often results in injuries for construction workers.
It goes without saying that wearing an appropriate harness can prevent those injuries and save lives.
On the other hand, insufficient harnessing can cause horrifying accidents, and that's exactly what happened to a scaffolding worker from East Sussex.
He suffered multiple life-threatening injuries when he fell through the scaffolding from an eight-meter height.
It was determined that the worker had been provided with a single lanyard harness instead of a twin lanyard harness which is more suitable for the work he was doing.
Safety equipment, such as harnessing, is a prerequisite for a functional worksite. Therefore, making sure workers are secured while they work on scaffolding is a top priority for every construction site manager.
Crane Operator Negligence
Operating a crane brings several potential dangers, and unsafe working practices can result in severe injuries.
Luckily, that was not the case when a large mobile crane overturned while working on a metro construction project in Taiwan. It hit a truck and damaged traffic signal poles, but nobody was hurt in the accident.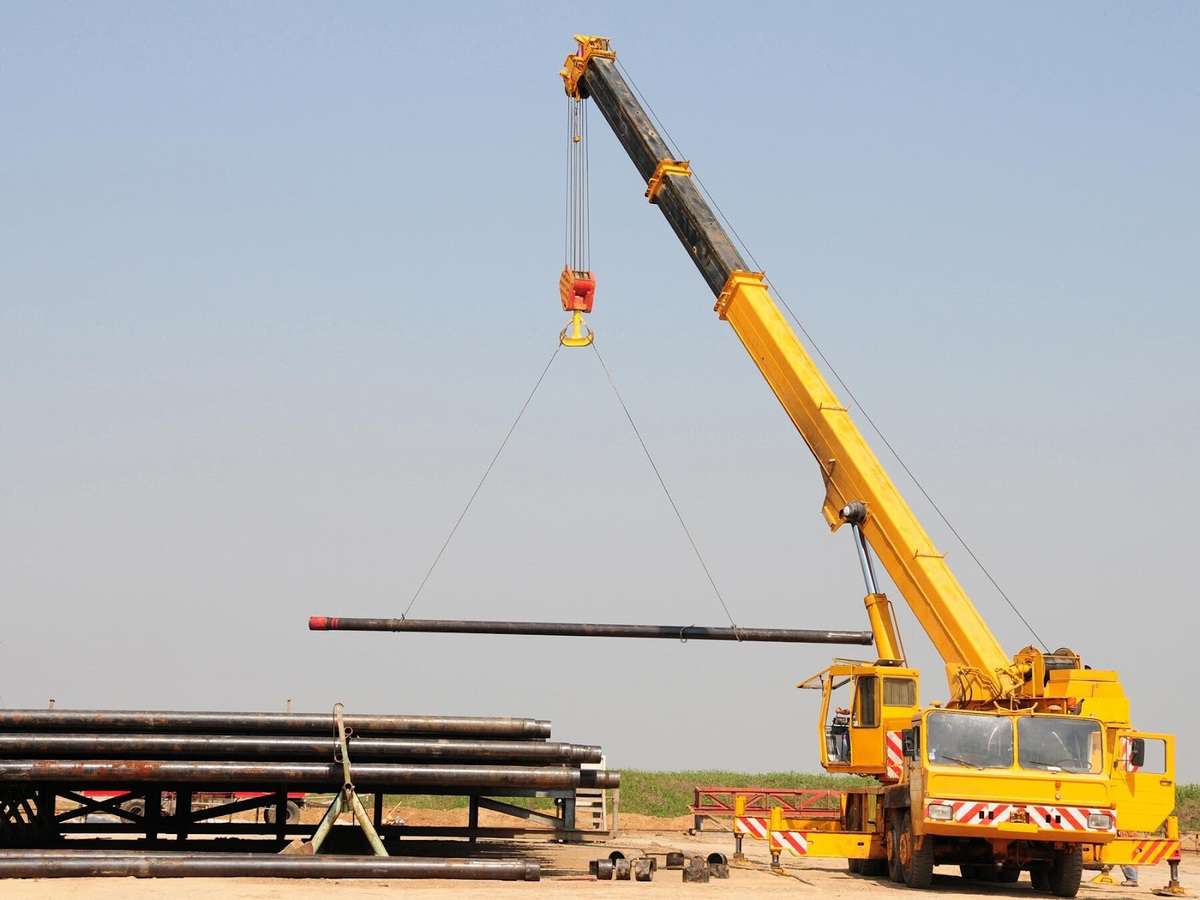 Interestingly, the investigation conducted by OSHA found that the crane operator was properly trained and that the weight of each steel mold the 30-ton crane was lifting didn't exceed 4 tons.
So, what caused the accident then?
Well, it turns out that it was the operator's error. While trying to avoid obstacles, the crane operator extended the boom too far, which caused the crane to trip over. He was trying to save time but caused some major trouble instead.
Our point is that even the best-trained operators can still make mistakes due to poor judgment and failing to take safety into consideration.
Failing to Supply Workers With Safety Lines
Safety lines are used to protect your workers from falling from heights. They literally save lives, and you should always provide one for every worker.
If you don't, tragic accidents can occur, like the one in Toronto in 2009.
Four construction workers lost their lives, and one was badly injured when a swing stage they were on suddenly collapsed.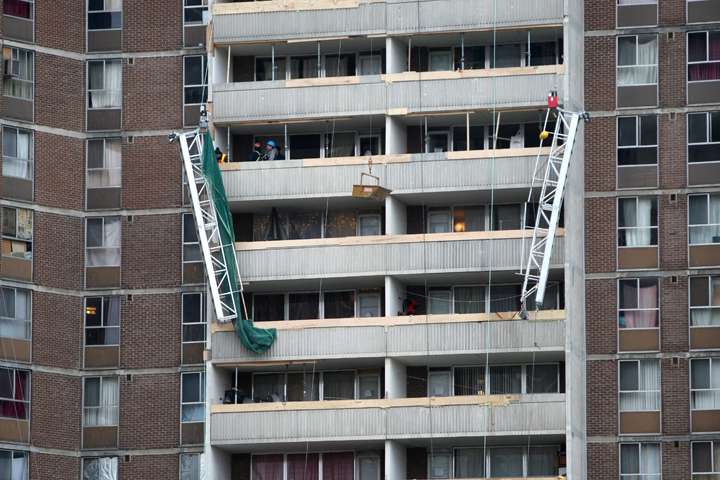 It was determined that the employer was using a "fall arrest system" to protect his workers from falling.
However, as we've mentioned earlier, this system requires a safety line for every worker, and on the day of the accident, there were only two safety lines in place for the seven workers on the swing stage.
In this case, it was the project manager's fault, and he even ended up going to prison since he was fully trained and aware that there were only two safety lines instead of seven.
Not Securing Drywall During Forklift Transportation
Neglecting to secure drywall during forklift transportation can be a serious hazard. We'll give you an example of an incident that ended with some severe injuries to illustrate just how dangerous this mistake can be.
A stack of drywall toppled onto a worker leaving him pinned to the ground. Sheets of drywall weigh between 55-120 pounds, so he is lucky to be alive.
The cause of the accident was the fact that the drywall was not properly secured, and it shifted during transportation by forklift.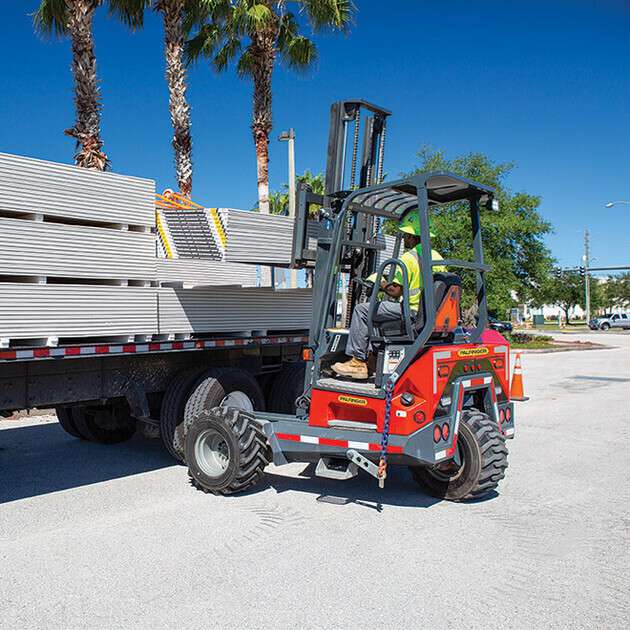 This case can once more teach you the importance of securing any type of material during transportation.
Not Providing Safety Measures for Inexperienced Workers
Inexperienced workers are more likely to make mistakes and get injured. Therefore, if your workers lack experience, it's extremely important to provide them with appropriate safety measures.
Unfortunately, this is often not the case, like in the following example.
A casual worker was severely injured during an old roof renovation. He had no prior working experience on roofs and fell through a skylight, and ended up with multiple fractures.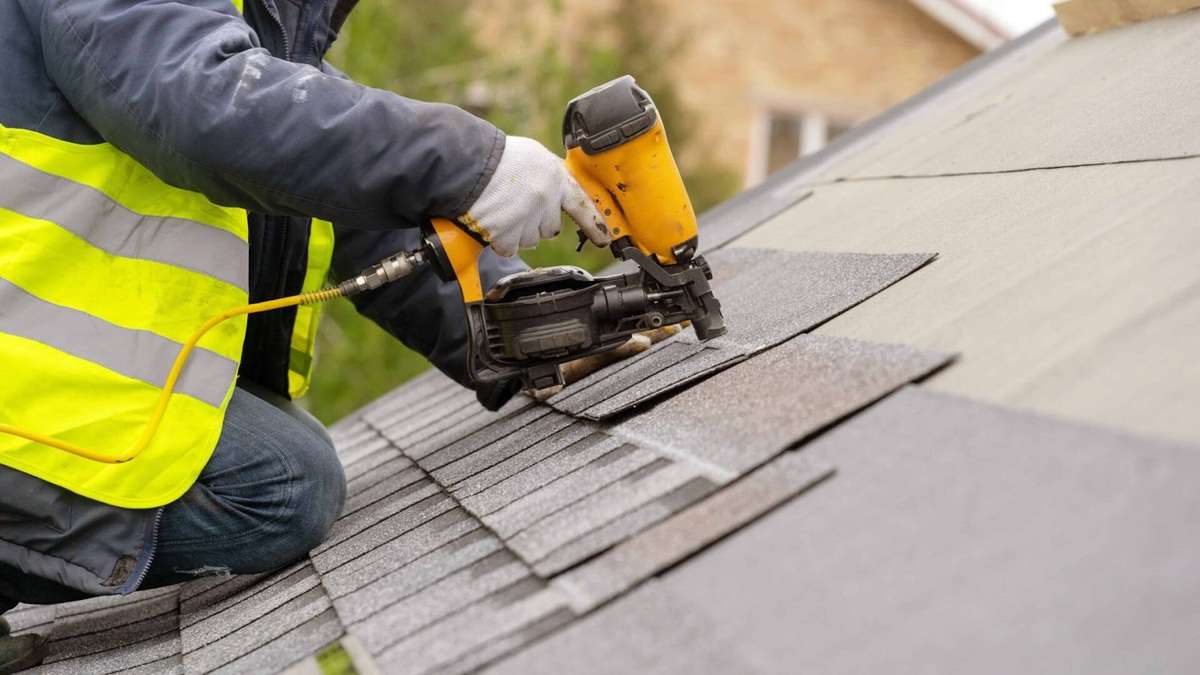 An investigation done by HSE has found that the injured worker wasn't the only one who lacked experience.
The supervisors were also insufficiently trained. Even worse, none of the preventative safety measures, like netting, crawl boards, or safety harnesses, were in place for the skylight.
Inexperienced workers are especially vulnerable to worksite accidents and through no real fault of their own. Make sure these workers are protected and safe at all times.
Failing to Lock Out an Electrical Switchboard
Electricity is a normal part of our daily lives, but it's also a severe workplace hazard and can lead to electric shocks, burns, fires, and even explosions.
For instance, there was an incident where an electrician sustained critical injuries while he was connecting electrical cables in the main electrical switchboard at a construction project in Ontario.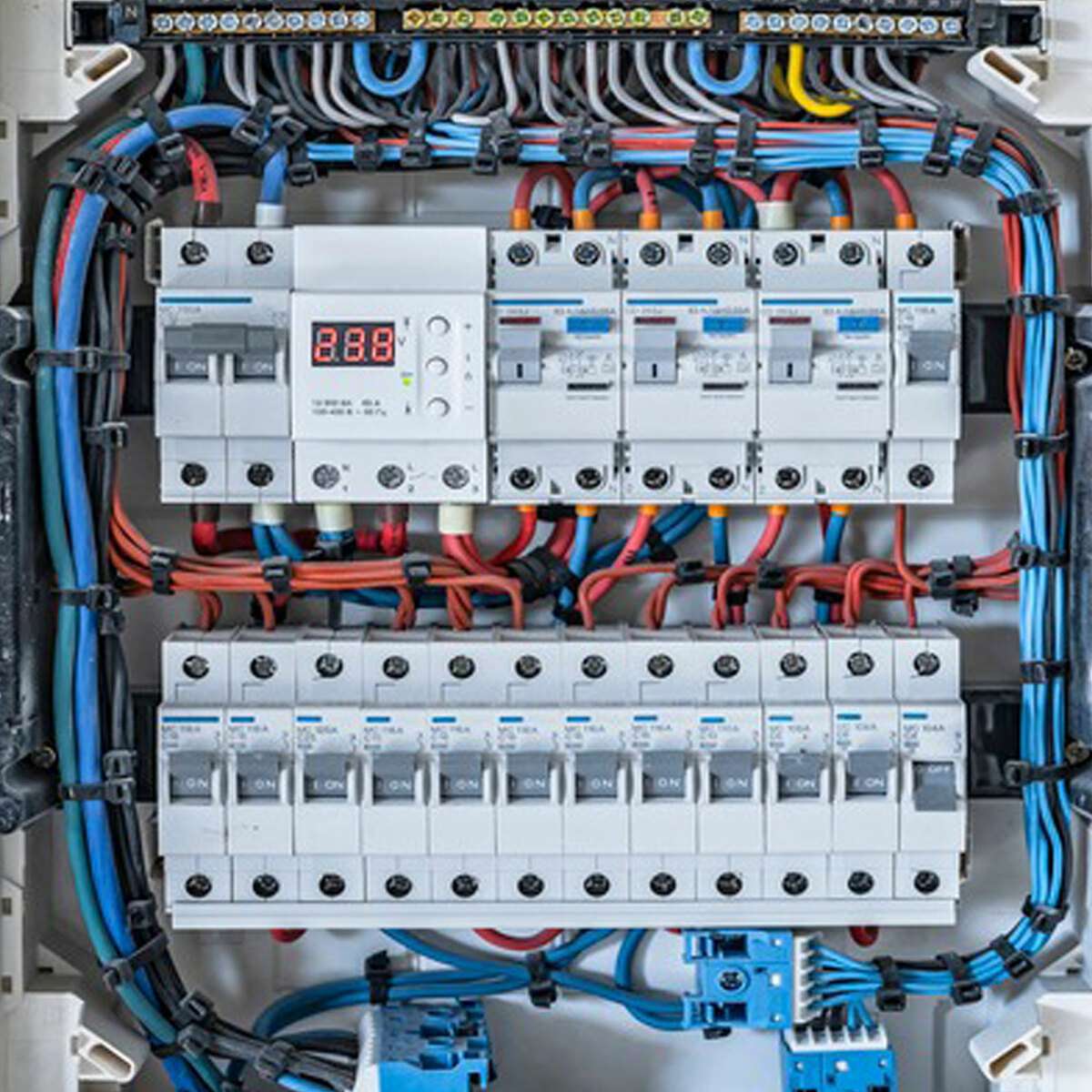 An electrical explosion occurred because the power supply to the main electrical switchboard wasn't disconnected and locked out before or during the work.
Obviously, electricity can be dangerous, but the chances of injury are minimal if it's managed properly.
In this case, the employer failed to ensure that the safety measures and procedures were followed.
Critical Injury Due to Missing Guide Ropes
In certain situations, neglecting to use guide ropes can lead to injuries and even deaths—for instance, when you're repairing and moving an electrical transformer.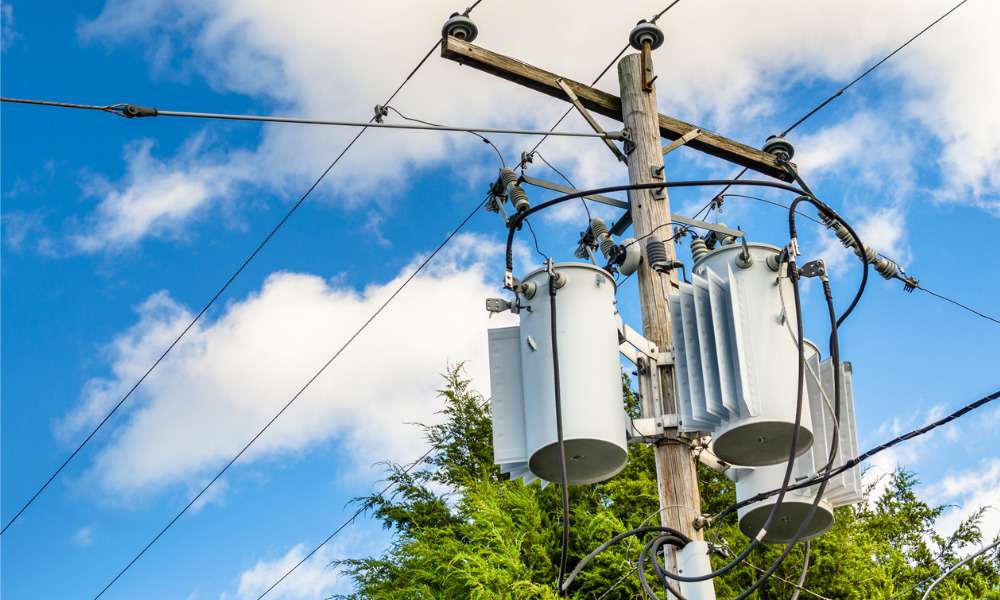 In 2019 a Canadian worker got caught between two transformers and was critically injured while trying to stop one of them from swinging without using guide ropes.
According to regulations, using guide ropes to prevent rotation or other motion while operating a lifting device is mandatory.
In this case, the lifting device was an overhead crane, and the employer failed to provide guide ropes.
It goes without saying that if they had been in place, both the uncontrolled motion of the transformer and the critical injury would have been prevented.
Not Protecting the Public Near the Construction Site
We all know how important it is to ensure safety for your workers, but did you know that you should also protect the passers-by near your construction site?
If you neglect to do so, fatal accidents are bound to happen, like the one when a grader operator struck a pedestrian crossing the street at a traffic light in a construction zone.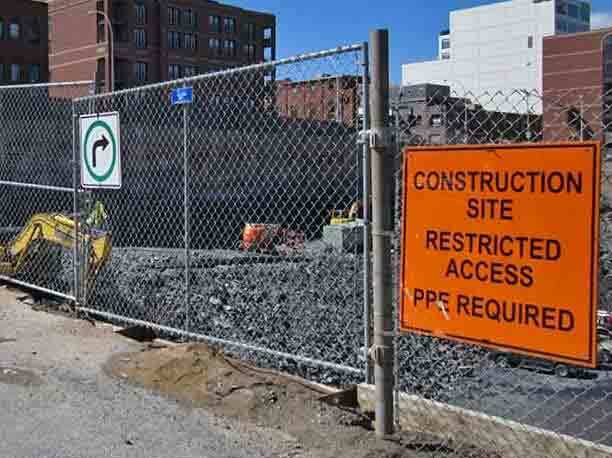 As you can imagine, there were a lot of safety oversights in this case.
The contractor and the city failed to provide a signaller that would direct vehicles and pedestrians on and around the site.
Also, there was no sturdy fence that would separate the construction site from the public area, and a traffic protection plan was not implemented.
This incident can teach you the importance of safety measures and protocols in protecting the public, both on and around your construction site.
Remember, it's not just your workers that are your responsibility. You also need to ensure the safety of the individuals who find themselves in the vicinity of your project.
Operator Skipping Safety Protocols Causes Crane to Collapse
Cranes are a familiar sight at almost every construction site. Like all construction equipment, they must be operated carefully and by fully trained and alert operators.
However, in the case we're about to describe, the crane operator acted irresponsibly and caused a large crane to collapse on the streets of New York City.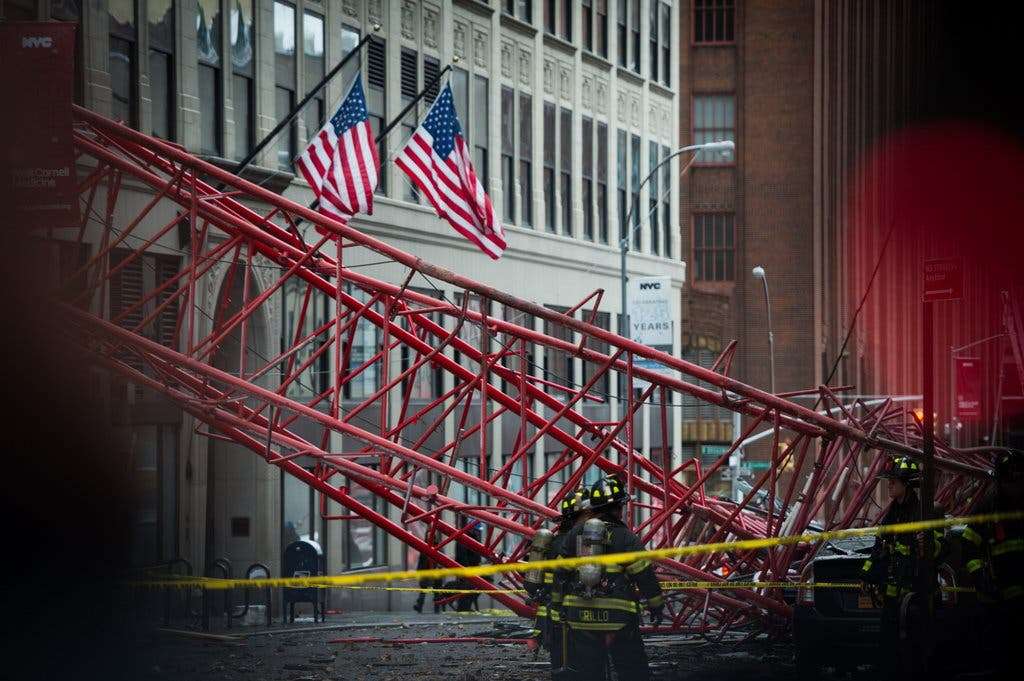 The consequences were tragic, as one person was killed, and three more were injured.
It was later determined that the operator had skipped several safety protocols. Most significantly, he failed to secure the crane the night before the incident.
He also lowered the boom at an improper angle, which made the crane unstable and caused its collapse.
So, you see, it is important to abide by all safety protocols; skipping just one of them can end in tragedy.
Grossly Neglecting Basic Engineering Practices
Engineers are indispensable participants in a construction project, and it's important that they always perform at their best, since their mistakes can be hard or impossible to fix.
Neglecting basic engineering practices can have horrible consequences.
For instance, due to an engineering mistake, a four-story condo building in London that was under construction collapsed, killing two construction workers and injuring five more.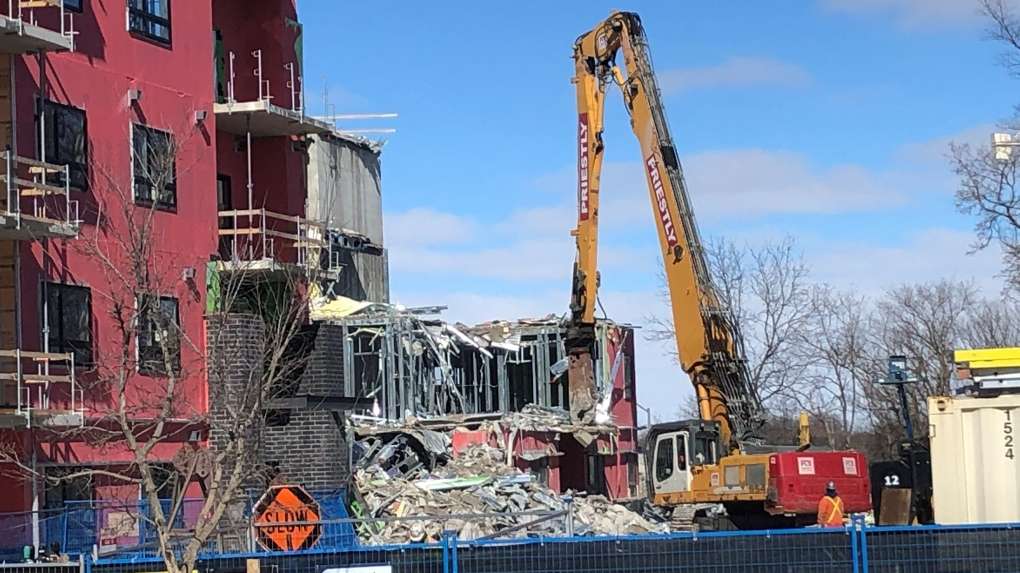 It was found that the cause of the accident was failing to ensure that a building was capable of supporting loads of concrete.
This leads to the conclusion that safety assurances need to be given even before the working crew arrives.
Conclusion
Construction remains one of the most dangerous industries, which makes adhering to safety protocols on construction sites all the more important.
People make mistakes, but when it comes to safety those mistakes can cost you money and, even worse—lives. Therefore, you must always consider all safety measures and follow them to the letter.
To show you how severe construction safety fails can be, we have described some of the worst ones in this article. We hope you will learn something from these mistakes, and remember, safety should always be your number one priority.