When it comes to construction material management, most companies resort to improvising on a project-by-project basis. But that's a disastrous mistake.
Materials take up the most significant portion of a construction project's budget, so it makes sense to seek out more efficient ways to manage them.
With streamlined construction material management, you can minimize waste, satisfy demand on time, improve the budget, and increase productivity.
But to reap these benefits, you have to adopt the right practices to keep track of your construction materials and use them optimally.
To help you in this process, here are some essential tips to help you streamline construction material management.
Find a Supplier You Can Trust
Many cost-conscious contractors often work with the supplier that offers the lowest quote, but that isn't always the best option.
What's the use of saving a few dollars if the materials you've ordered don't arrive on time? Or even worse, if the supplier suddenly closes shop and you are left without your deposit and the materials you need?
You need to work with someone reliable and reputable. Working with experts will ensure your construction sites are productive and that you're within time and budget for the project.
This implies that professional suppliers will handle the delivery demands of any kind.
For example, if you're working on a job site on one of the 365 islands on Lake Vermilion in Minnesota, the only way to deliver materials is by water.
Therefore, suppliers will need to use a barge to get them to you.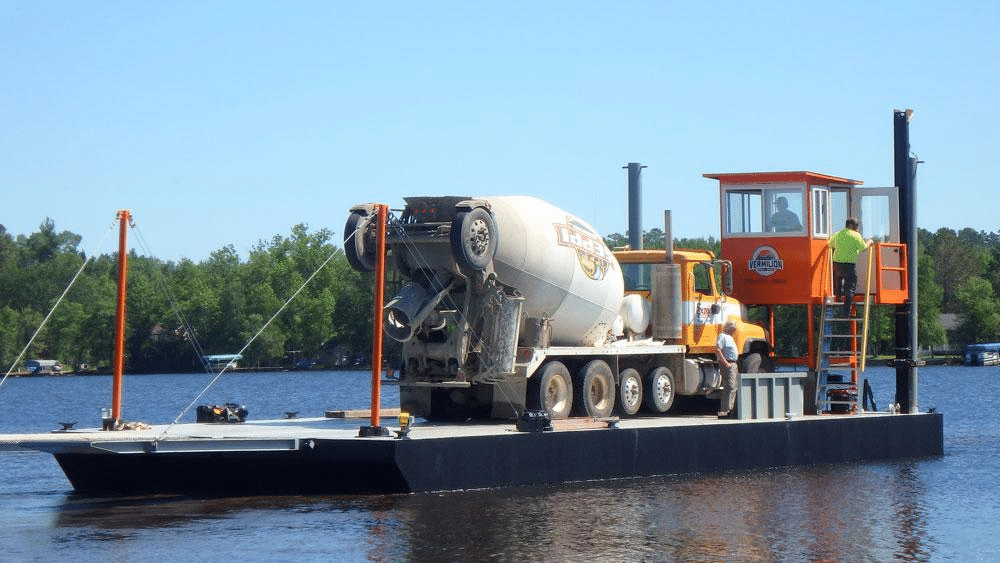 Here are some other factors to consider when looking for a supplier: 
| | |
| --- | --- |
| Industry expertise | A good supplier will give you advice and recommendations about various options and applications for the materials. |
| Neutrality | Suppliers should offer a wide range of products from different providers. They should stock quality brands and provide different price points to accommodate different customers and job demands. |
| Reputation | Check customer ratings and reviews. |
| Customer service | The supplier's dedicated team will answer all your questions and create repeat business. |
| Delivery logistics | A good supplier will have flexible delivery schedules and their own fleet of vehicles. Materials shouldn't arrive too early or too late. |
| Reliability | Work with someone who stocks products at their facilities and already has them available when needed. They should also be able to ship materials to your construction site from various locations. |
| Sourcing Certification | A good supplier should follow responsible sourcing practices. This means they should know where and how they get their materials. They shouldn't be involved with manufacturers who use child labor or dangerous working conditions. This also impacts your business because it can attract lawsuits and deter clients. |
Choosing an ideal supplier might seem difficult, but it's necessary to ensure you streamline your construction material management. Ideally, you want the materials delivered to the correct location within the schedule you planned.
So, take time to find the right supplier that can work with your delivery times and coordinate material shipments successfully.
Don't Move the Materials Too Much
Is damaged construction material a familiar sight on your construction sites? This might be because you're moving it around too much.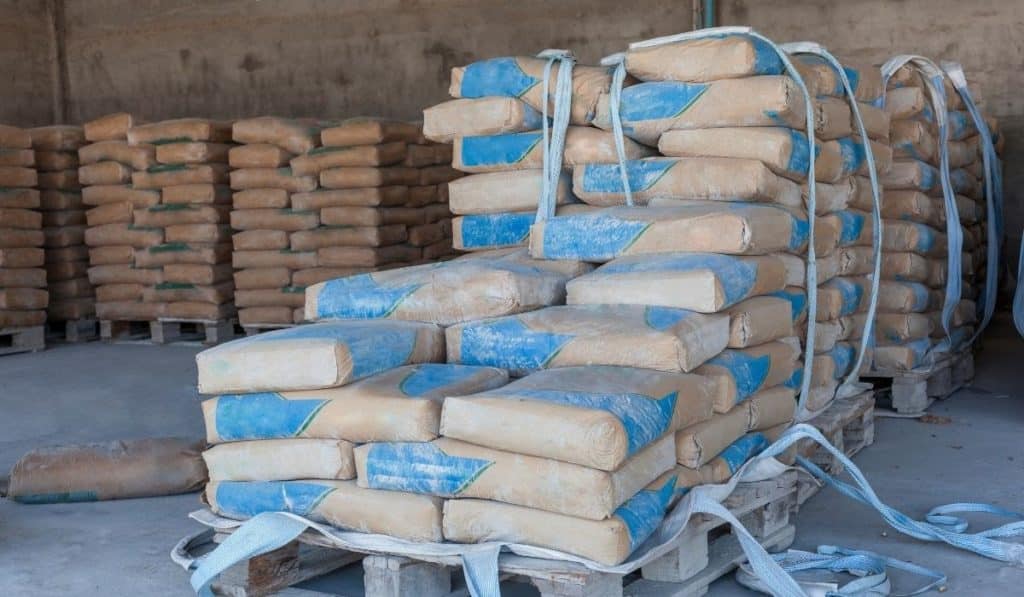 When it comes to material handling and transportation, your goal should be to do it only once.
Excessive movement from site to site makes the materials more prone to damage, and you also risk late delivery. 
Basically, the less your workers have to handle the material before the installation, there are fewer chances of the material suffering wear and tear, like the forklift operator accidentally piercing the cement bags during transport.
This is where the right supplier will make all the difference.
They'll ensure the materials are delivered right to your construction site, so your workers have them readily available when they need them.
That way, the workers won't have to lose time on moving the right materials to the construction site, and they'll finish their tasks faster.
Store Your Materials Properly
When your materials arrive, the next step is to ensure you store them properly.
This is because most materials are prone to damage if they're exposed to extreme weather conditions. Moreover, their quality decreases, so you'll have to replace them, thus accumulating more costs.
So, having an organized facility to store your materials is necessary to streamline your construction material management and keep your projects running smoothly.
Your workers will find the materials they need easily, and you'll have a better overview of your inventory.
So how can you store your materials more efficiently? 
First, keep in mind that some materials and chemicals should not come in contact with each other. Some of them are highly flammable, which can be dangerous if they're stored with incompatible materials.
For example, paint is considered a flammable or combustible liquid because it produces vapors that can ignite under specific temperatures.
An expert advises that you should store paint and other flammable liquid materials in specially controlled areas which are fire-resistant, such as hazardous material storage Buildings by Global Finishing Solutions or paint mix rooms.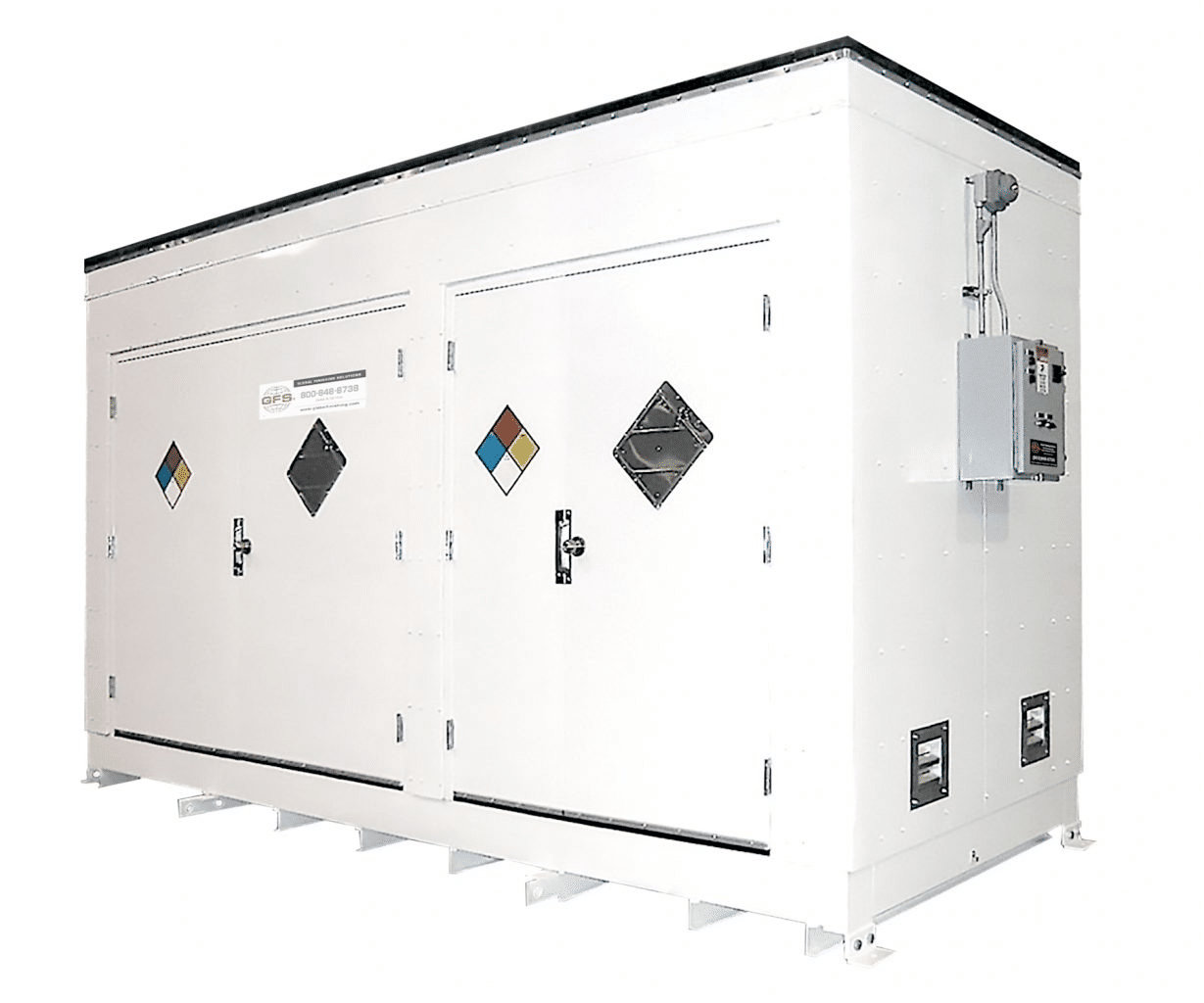 The next thing to consider is the weight of your materials, especially if you're putting them on racks. 
Storing heavy materials at a height can easily cause accidents and injuries, so make sure you always put the lightest material highest.
In contrast, heavier materials should be closer to the ground. 
Choose heavy-duty racks that can carry large loads, such as sheet material racks from BHS, which have a load capacity of 8 000 pounds.
Following that, never put material on bare ground. It will absorb moisture which can affect the quality. So, it's better to put them on a leveled but raised platform (e.g., pallets).
Finally, put safety measures to protect your storage facility.
Because of the high demand for certain materials, such as copper, where the price reached $10 512 per metric ton in 2021, different materials were a growing target for opportunistic thieves.
Implementing safety locks, CCTV cameras, and alarms could bar potential intruders from entering your construction site and stealing expensive construction materials.
Ensure that nobody has access to your storage without your permission. This includes your field workers and office staff as well.
Another reason you should take care of how you store your materials is to avoid violating any OSHA regulations.
For example:
Do not stack bricks more than 7 feet in height.
Do not place the material within 6 feet of any elevated path or indoor floor openings.
Stack lumber in a way that's stable and self-supporting.
Lumber stacked by a machine shouldn't exceed 20 feet in height.
These are just some specific requirements to ensure safety in the construction storage space.
So, when you're organizing your storage area, make sure you're also compliant with OSHA regulations. 
To sum up, having a dedicated space where your materials will be dry, safe, and protected will ensure you keep the quality of your materials at a high level, and guarantee you have everything you need for the current project.
Prepare Kits to Simplify Material Management
Another way to streamline construction material management is to ask your supplier to bundle materials for each part of your project.
This is commonly known as kitting, and it's an increasingly popular way to minimize material waste and increase productivity on construction sites.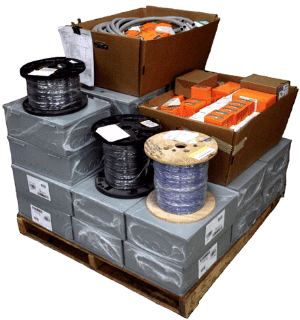 How does it work?
Your supplier will put materials into customized packages required for a specific room or space on a project (e.g., the bathroom).
That way, you'll have the right amount of all the materials you need, and you won't have to waste time looking for and sorting through the materials like in a traditional delivery.
So, by ordering kits, you'll better manage costs related to material procurement, as well as control the quality of the material, and reduce construction waste.
Kitting will necessarily mean having to plan ahead, so if you're used to ordering materials as needed, you'll have to change your approach to reap the benefits of this process.
Order Materials in Bulk
You might be wondering, doesn't buying in bulk mean having excess material, which we're trying to avoid in the first place?
Yes, but in some cases, buying in bulk is an excellent strategy to reduce your costs and coordinate material procurement across multiple construction projects.
Basically, buying in bulk makes sense if you're working on a large project or you have multiple ongoing projects with similar material requirements.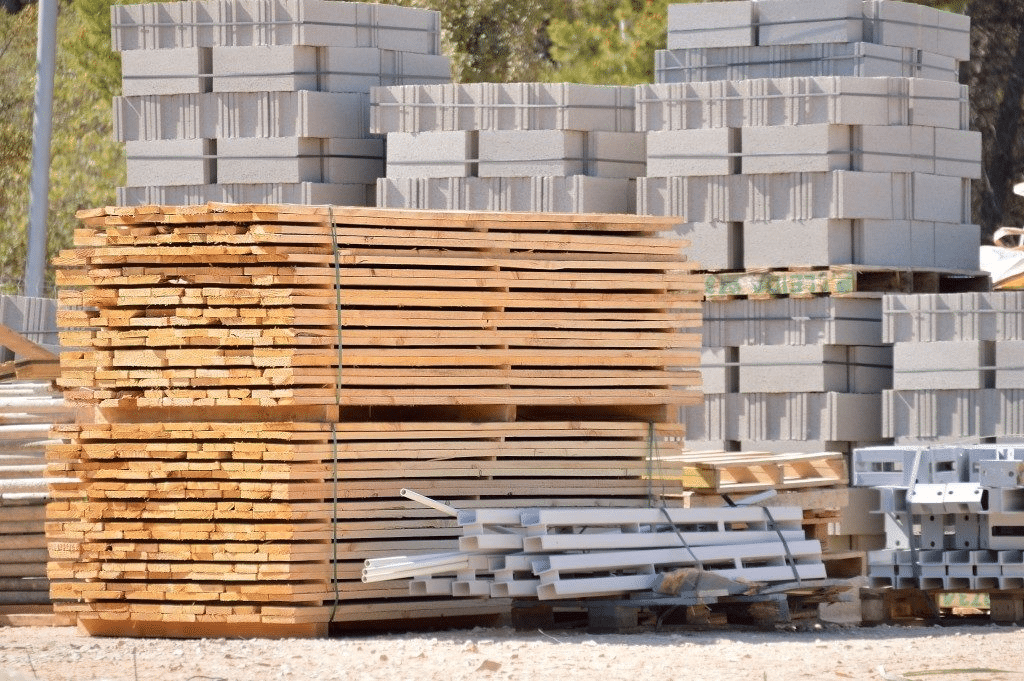 Michael Bellaman, CEO of Associated Builders and Contractors Inc., says that for bulk purchases to work, you need to have an influence as a contractor to ensure that similar material specifications will be used in multiple projects. 
This means giving sensible suggestions to clients about the type of materials to use on a project.
Michael Hydeck, the owner of Hydeck Design Build Inc. in Telford, Pennsylvania, also adds that it's best to buy materials such as concrete, framing materials, or drywall in bulk because most projects use those materials a lot.
But apart from saving money for material procurement, there are also other benefits to bulk buying.
Consider the uniformity of a project. For example, if you buy stone from several different suppliers, the quality and look won't be the same as if it was all purchased from one quarry.
The stone from the same batch will ensure you have the same finish and that all the fine details match.
Finally, to adequately manage your construction materials, it's important to understand in which situations you can rely on procuring just the right amount of materials, and when it's better to buy large quantities at once to get a discount.
Keep an Eye on Inventory Levels
How do you keep track of the available amounts of your construction material? Having organized storage means nothing if you continuously run out of necessary materials for projects.
Knowing how much material you have at your disposal is more beneficial than making rough estimates when you have multiple projects to manage. 
That way, you know which materials you can transport from your inventory storage and when you need to call a supplier to replenish your stockpile.
Additionally, good construction material inventory management means being able to secure access to critical materials even in difficult times, such as construction material shortages, to protect your business.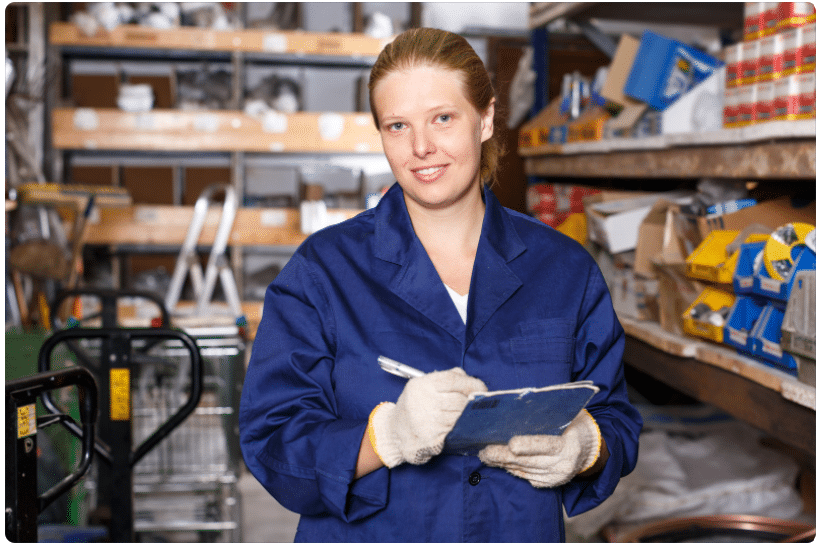 How can you do that? 
There is a lot of inventory management software that you can use to track your inventory levels. With such solutions, you'll have a full overview of your inventory levels through dedicated apps, which you can access even outside the construction site.
You'll also easily manage multiple worksites and monitor the changing levels of inventory. By scanning the barcodes attached to the materials, you'll have accurate data, and you can mark the materials as received or removed.
When you pair that with mobile apps your workers can use on their smartphones, you can increase the efficiency of your inventory management efforts. 
Because workers are the ones who will use and handle the material daily, they will know firsthand if some materials are rapidly disappearing from your inventory.
Consequently, they will be able to accurately record and report inventory levels. 
Some solutions can even automate repurchases if your inventory levels are below a certain point.
GoCodes now has an exciting feature within its existing asset management system.
You can track the number of your inventory items by scanning a QR code label using the GoCodes mobile app.
A pop-up will show which will list all relevant information about the inventory item and all you have to do is choose ''Use'' or ''Replenish'' to update the quantity.
The relevant action will be recorded in your database, with the time and date along with the name of the user who made the change.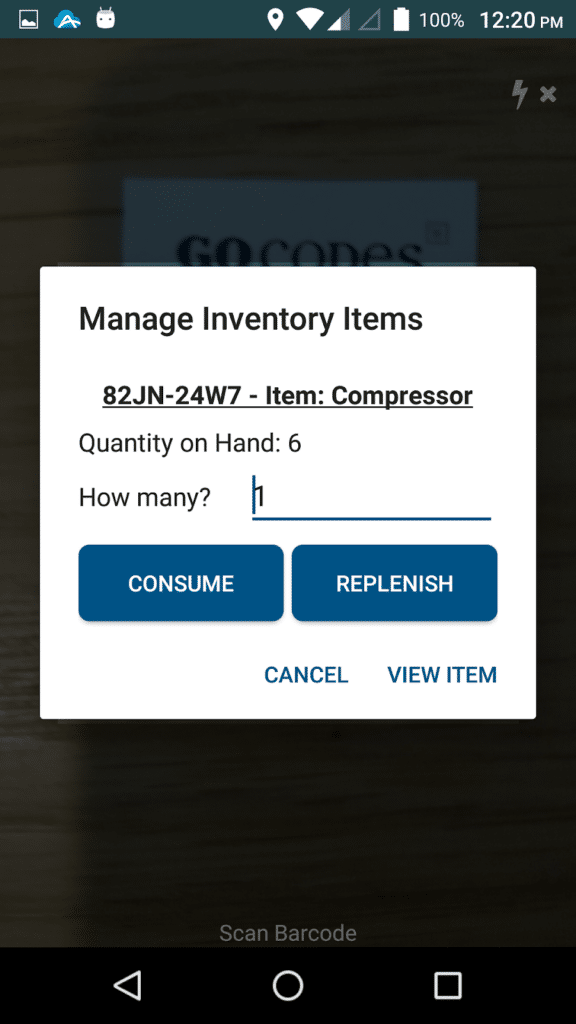 Additionally, GoCodes can send you emails or text messages to alert you of low inventory levels on certain items. 
Keeping track of materials in your inventory can be time-consuming and tedious, so simplify this process by investing in automated digital solutions that will suit your specific material management needs.
Conclusion
Streamlining construction material management is vital to complete construction projects on time and within budget.
Keep in mind that each project will have different requirements for material management, but there are some general practices you can adopt that can help you improve this process.
Getting the right materials on time, using them adequately, and ensuring inventory control will keep your construction sites organized and help avoid significant delays.
Additionally, your material management strategy will save you money, and you'll finish any project efficiently.
In the end, having suitable methods and processes in place will ensure your business is prepared for every major challenge regarding material management and likely to succeed in delivering top-quality projects.