Safety is a major concern for just about every part of the construction industry. Making sure that the field crew members, office employees, and stakeholders can all navigate the jobsite safely helps to maintain reliability and establishes a strong company culture.
However, creating a safe workplace requires a great deal of work and thought.
The actions that business owners must undertake to bring about a safe workplace include protecting construction workers from common hazards, minimizing response times, keeping the general public safe, increasing regulatory compliance, and preventing project delays.
Read on for useful information about how to meet these goals in your company,
Protecting Construction Workers
Safety measures on the construction site help protect the health and well-being of all workers.
The dangers to construction workers are manifold, and enormous attention to many different elements of the workplace is necessary to ensure their safety.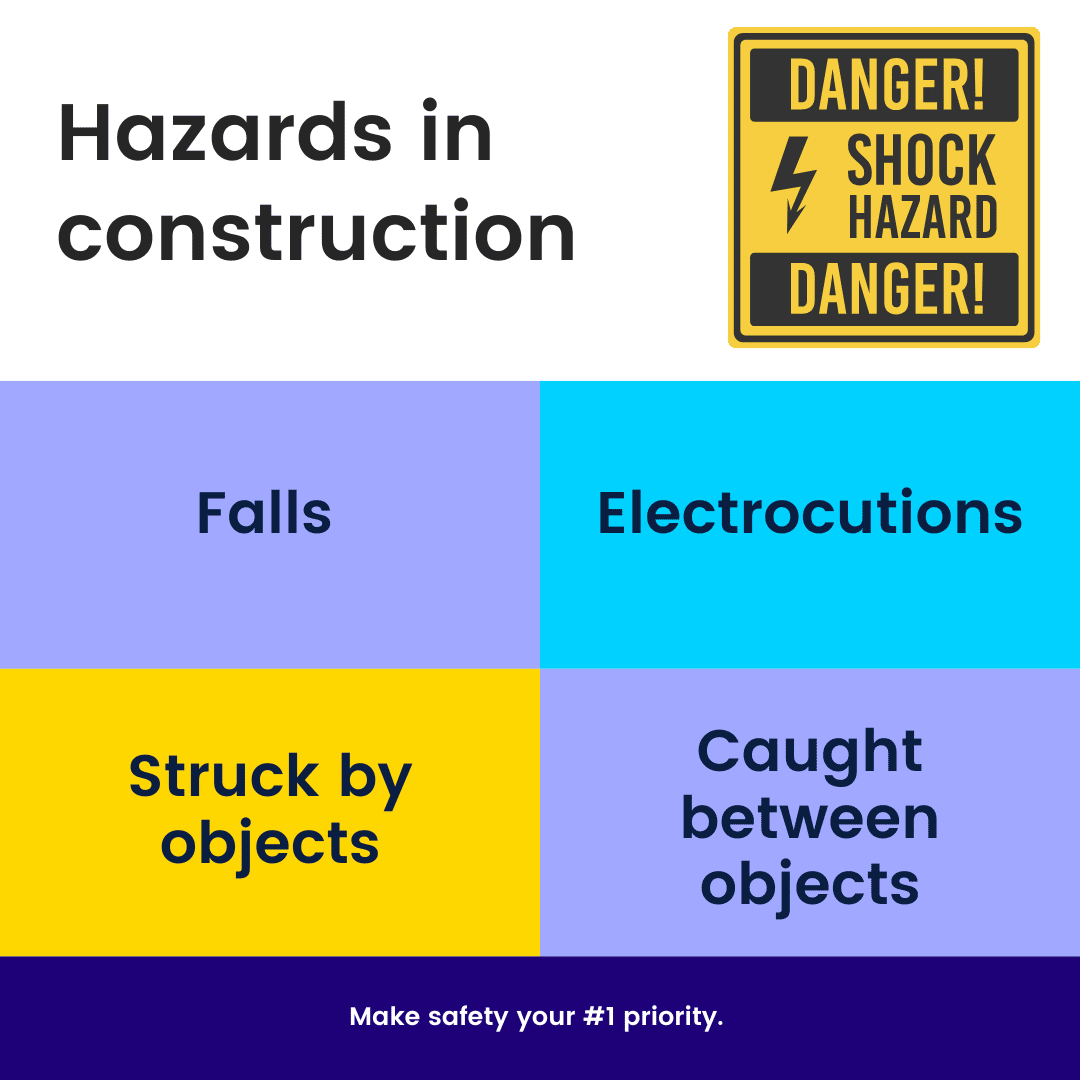 When sensible health and safety measures are in place, it's easier to protect construction crews. For instance, proper PPE (personal protective equipment) should be in use at all times on the construction site in order to provide basic safeguards against injury.
Not only is construction safety important for the simple reason of protecting the lives of fellow humans, but it also prevents your company from getting in trouble with regulatory agencies.
The main agency concerned with these issues in the United States, OSHA (Occupational Safety and Health Administration), provides guidelines, details, and education about many aspects of maintaining a safe construction site, such as the height of scaffolding, how chemicals are handled, and how long workers may remain in adverse conditions.
Beyond that, here are just a few reasons why you should focus on creating a safe construction work site:
Productivity is lower on unsafe sites
Accidents lower profit from slowdown, equipment replacement, fines, and lawsuits
Delays due to accidents often cause milestone slippage
Regulatory agencies can levy fines or sanctions for violations
Safe companies attract more and better workers
Having health and safety measures in place and making sure workers are sticking to them can help reduce the risk of injuries and accidents on the construction site, which results in many cultural and financial benefits for your company.
Read more: 6 Personal Protective Equipment Tips for Construction Workers
Keeping the Public Safe
Following health and safety measures on the construction site also helps protect members of the public who find themselves near the site. Given that construction projects frequently take place in busy urban areas, construction teams must ensure that passers-by don't endure injury due to a lack of safety compliance.
At a minimum, it's important to keep in mind that civil fines or even legal action can result from failure to reasonably protect public safety. Some laws even stipulate forced dissolution of companies that do not meet safety standards.
This is because the law considers construction companies legally responsible for the well-being of those who pass by or work near the construction site.
Here are just a few examples of injuries or deaths sustained by the general public on construction sites:
People not authorized to access the site or breaching boundaries
Employees working nearby caught in accidents
Visitors falling from dangerous heights or straying into active areas
Becoming caught without equipment in severe weather or dangerous operations
Fortunately, there are several ways to lessen the chances of any of these incidents taking place on your company's construction site.
For instance, clearly defining a construction area can help to keep passers-by alert.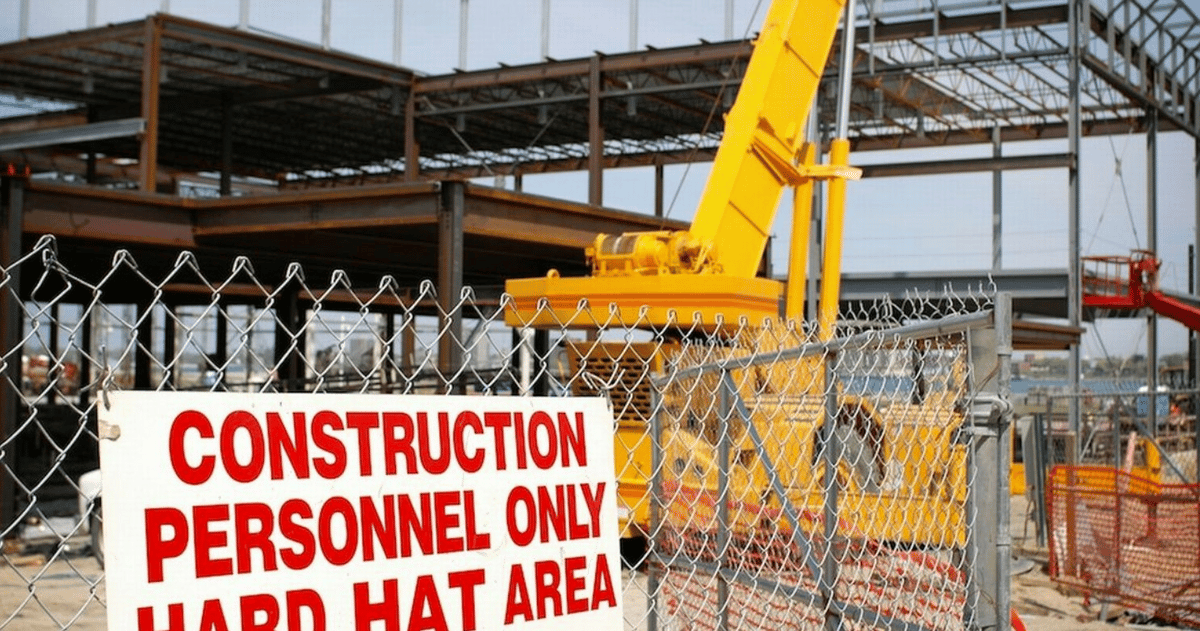 Investing in badging or other security measures is also a good idea, as it prevents access for untrained members of the general public. Maintaining physical safety, such as locking doors and securing heavy equipment, also protects the public.
Increasing Safety Compliance
Construction companies have little excuse to claim ignorance when it comes to safety compliance. Learning the rules and expectations is a major aspect of obtaining a contractor's license.
Safety compliance is a basic expectation of not only contractors but also project managers and all employees. Knowing the parameters for compliance is just one part of the process—companies must commit to enforcing as well as monitoring these rules.
This visual aid, the Hierarchy of Controls, illustrates one effective approach to encouraging a strong safety culture: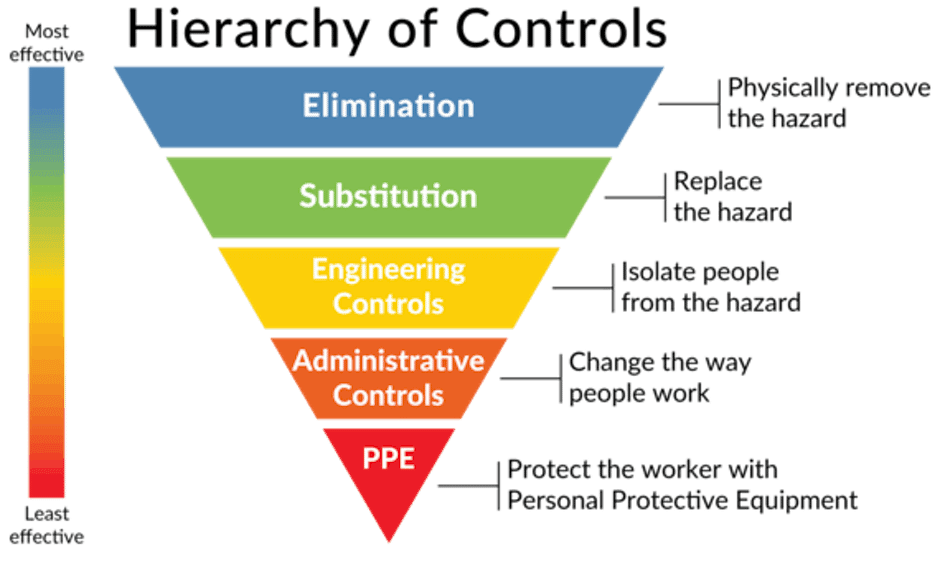 Viewing safety as a multilayered process, then, is important for ensuring that any hazards are handled in the safest way possible.
Maintaining safety compliance is important on large sites as well as small projects. It is especially difficult in the construction industry because sites are often far from company headquarters.
Foremen and project leaders must trust employees to take safety precautions seriously. Ensuring good safety compliance is a good way to undertake this.
Minimizing Response Times
When construction workers receive quality education on health and safety processes, they can immediately react if there is an emergency.
Responsible construction companies have clear protocols in place in order to ensure quick response times if an accident does take place.
If the site is far removed from medical first responders, it is vital to ensure that a well-constructed emergency response plan is in place. It is especially important for these plans to aim for fast response times. They must have the following qualities in order to succeed:
Clear communication
Involve one step at a time
Simple to understand
Concise
One way to ensure rapid and accurate communication and response times is to post emergency numbers in a prominent place.
Nevertheless, in some situations, calling 911 is not the fastest or most efficient way to summon help. It's also important to have quick access to other resources that can offer aid, such as poison control and company contacts.
Here is an example of a sign that, if clearly posted and maintained for currency, can provide important information in the event of an emergency: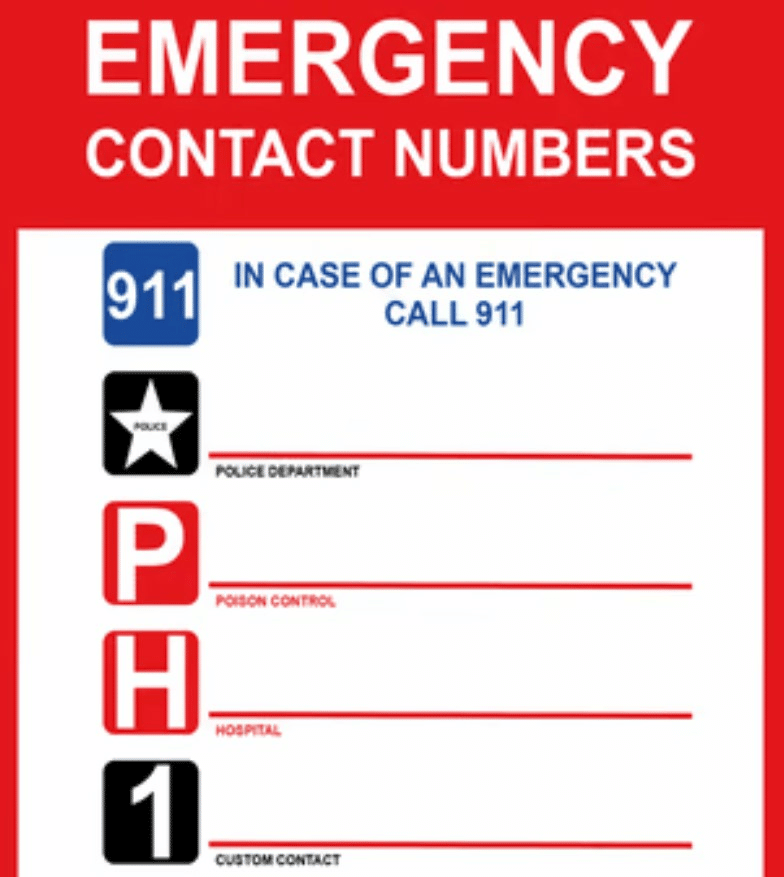 Regular training and rehearsal help minimize response time. If at least some workers hold CPR certifications, they can help to keep a fellow employee alive until other help arrives. Having multi-trained staff on site is also a good way to ensure someone is available to treat injuries so that they do not become worse.
It's also a good idea to have proactive procedures in place on construction sites that are not present in more conventional environments, such as mandating check-in intervals, undertaking surprise equipment inspections, and mitigating risks before the job even begins.
Maintaining training readiness is important; procedures and good equipment are of no help if workers aren't sure how to use them. Education and safety programs are a responsible way to reinforce the importance of alertness and following protocols.
Preventing Project Delays
Project delays and timeline slippage are common headaches for members in the construction company, even in the best of circumstances. One way to avoid them due to a safety problem or violation is to take safety measures seriously.
Not only can good safety practices prevent significant and long-term project delays, but they can also help to increase employee productivity. Gaining just a few minutes per day can quickly turn into profitable hours.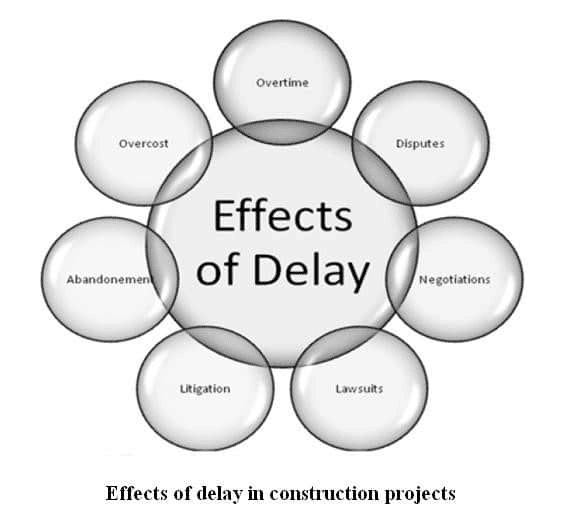 Above is a chart detailing some of the many effects of construction project delay. It's clear that these costs quickly add up and can add a great deal of stress to completing a project.
 If workers become injured, waiting for them to return or looking for adequate replacements can cause project delays and, with that, additional expenses.
For example, short-term hires are often more expensive to maintain than long-term employees. They require training and processing work for administration employees. It often takes time for temporary employees to acclimate to company culture and conventions.
In addition, while all this is taking place, certain union or state rules might mandate the payout of a worker's wages while he or she is recuperating. New or temporary employees can disrupt team unity or efficiency. This is all easily avoidable by ensuring worker safety as much as possible.
Sometimes worker injury or death can result in lengthy and publicly damaging lawsuits. These might involve not only high legal costs, but also regulatory fees or fines. With some capital now diverted to meeting these costs, the ability to speed along a project quickly becomes impacted.
Finally, investigations from OSHA or even within the company can slow down a construction project. This usually involves interviews with co-workers, managers, or contractors or an audit of safety records. Such investigations can tie up site crews or office staff for months and lower morale. That often results in delays.
Conclusion
Safety is of utmost importance on a construction site. Safety measures can help to lessen the chances of injury or worse.
When these are in place, construction worksites are less hazardous. In addition, minimizing response times and ensuring quick reactions can help to save lives and lessen the severity of the injury.
Contractors, foremen, and employees must keep in mind that they are responsible for keeping the general public safe on the site. Increasing safety compliance is an important aspect of this and has the added benefit of preventing project delays.