Setting up a well-organized tool crib is a wise investment. It increases employee accountability, keeps assets systematized, and assists with general organization.
A business with an effectively run tool crib indicates that it is serious about taking good care of its assets. This, in turn, shows how much it values its employees and prioritizes issuing them usable tools in good condition.
The best way to keep a tool crib efficient and coordinated is to use intuitively designed tool crib software.
This post explores what tool crib software is, how it can improve your company's performance, and how it should be used.
What Can Tool Crib Software Do?
Tool crib software is essential for keeping track of assets, both large and small.
A company does not have to engage in construction work to benefit from such software. For instance, libraries, medical centers, and sporting goods outlets are also ideal for this platform.
When job demands and locations vary day to day and even hour to hour, the ability to precisely locate equipment and know its condition with just a few clicks is essential.
The right software clarifies which assets are present.
Comprehensive tool crib software eliminates the costly presence of ghost assets. This helps businesses avoid the logistical nightmares of items registering as in stock when they aren't, or failing to show up in the system at all.

With tool management software, companies can maintain accurate records of current conditions. What good is a tool crib software structure which shows an item as available when it's in maintenance, lost, or unfit for use?

Moreover, you can always know the accurate location of an item. It is possible to configure tool crib software so that employees, third-party contractors, customers, or managers can pinpoint where tools are at any moment, within a building, or on a worksite across the world.
Modern tool crib software stores a tremendous amount of important information.
A well-organized system using such software is far preferable to an outdated spreadsheet or manual charting system.
How Tool Crib Software Helps Improve Your Company's Performance
Let's explore how tool crib software streamlines and optimizes the life cycle of each asset in your business or nonprofit organization.
Lets You Run off-Site Tool Tracking
If off-site tool tracking is enabled, employees can track tools allocated to multiple project locations.
This allows all authorized personnel to see and follow materials and parts, consumables, deliveries and employee transit.
How does this help keep projects on time and asset distribution flexible?
Tool crib software helps locate assets across large, far-flung worksites.
Employees can meet or pick up tools or materials instead of waiting for delivery from a middleman.
Authorized users know which employee has checked out a tool, as well as who has it next and where it is scheduled to be in the future.
Employees are able to request maintenance in the field and report it immediately, so that others know an asset is out of service.
It deters theft.
Using such software reduces paperwork (electronic or otherwise).
Precise knowledge of location avoids expensive panic buying to complete a job on schedule.
All of this increases an organization's efficiency.
Modern tool crib software incurs no additional IT costs, as it is installed on hardware the company already owns and with which employees are familiar.
Tool crib software is especially useful for companies involved in multiple industries.
Depending on the company's needs, such software allows decision makers to easily group and separate location information for better clarity, data retrieval, and transparency.
Assists in Managing the Life Cycle of Your Tools
Every asset has a life cycle. Understanding, anticipating, and preparing for each phase of the cycle, regardless of its length, is vital for a company to stay ahead of any upcoming needs and maintenance actions.
From planning/design and procurement, to operation and disposal, managing the life cycle of tools helps save money and time.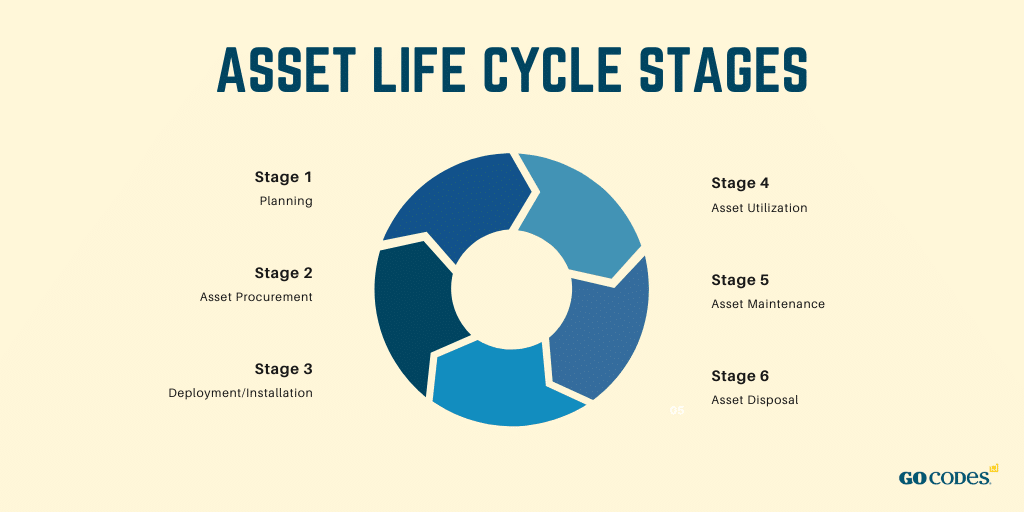 Here's how managing asset life cycle is more achievable with tool crib software:
Generating detailed reports regarding tool quantity and status becomes easier.

It becomes possible to track and account for depreciation automatically.

Ongoing, real-time data provides insight into the productivity of tools and the employees who use them.

When the time comes to determining an asset's life cycle status, the data from the tool tracking software provides the ability to make well-informed decisions based on facts, rather than instinct or emotion.

A history of trends makes it possible to forecast future demands and seasonal loads.
Managing the life cycle of assets with tool crib software provides vital information about upcoming preventive maintenance, projected costs, and market trends.
It can also help stakeholders and decision makers use data to measure the reliability of tools from different vendors.
Viewing the entire life cycle of an asset is information that you cannot buy, only collect. It is easy to achieve this with tool crib software.
Allows Your Team to Reserve Tools
Many advantages arise when team members and the workforce at large can reserve tools on their own with tool crib software.
Here are just a few:
Visibility as to who has reserved which tool
Storing records in the cloud of who has used a tool at which time, which is useful in compliance or forensic investigations
Enabling employees to make requests from the field, rather than returning to a base office or making phone calls
Beginning the immediate delivery of tools to the employee's location after a request
Enabling employees to see who might currently have the asset in real time
Eliminating the micromanagement of asset dispersal and reservation
Reduction in paperwork (electronic or otherwise)
Encouraging trust between workforce, management, and the company
Allowing employees and managers on the ground with a more comprehensive understanding of which tools are necessary to make important reservations, rather than removing a team member from the worksite
Flexible authorization, which decision makers can organize employee by employee
Third-party contractors or customers can interact directly with team members involved in the task
Empowering employees to verify for themselves the stock level of assets
By showing workforce members that the management trusts them to make decisions about which tools they need and when, organizations can increase confidence and job ownership.
In addition to improving efficiency, tool crib software helps empower employees to do their jobs to the best of their ability.
Facilitates Scheduling Tool Maintenance
Preventive maintenance and adhering to best practices in scheduling it yields tremendous benefits.
Here are just a few ways tool crib software provides valuable assistance in scheduling tool maintenance:
Employees can schedule urgent maintenance tasks immediately, even when they are working in the field or at a different facility.

Decision makers can automatically manage and set regular preventive maintenance, either with an in-house team or a third-party vendor.

QR codes can store images of tools, then upload them to a tool crib management software to provide proof of damage.

A standardized check-in and check-out system makes for fast and easy returns from maintenance.

Warranty eligibility is recorded and stored.

Compliance with local, state, and federal regulations is documented.
Tool crib software usually goes hand in hand with tracking as an IT resource in people's percetpion, but as you can see, it is also an important maintenance asset.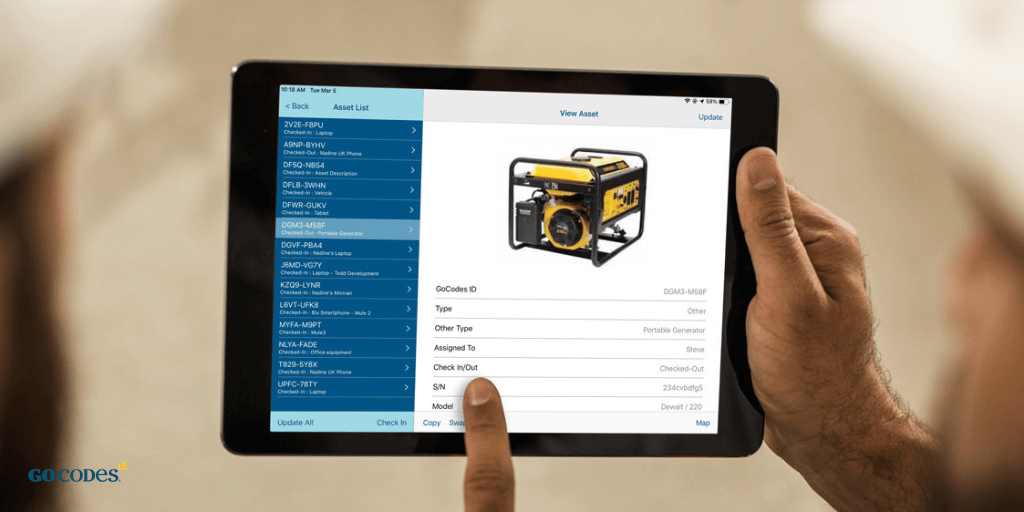 That's because setting up a strong tool crib software system and providing thorough training to the employees who will use it, offers many advantages far beyond the most obvious ones.
Provides Automatic Status Alerts
Ubiquitous cell phones, large company data plans, and the increasing presence of WiFi mean that expectations of how news, information, and requests travel—as well as how fast—have changed drastically.
Companies who understand this are better equipped to meet client expectations and avoid employee and stakeholder frustration.
A major aspect of this in nearly every industry is the ability to send and receive automatic status alerts.
Enabling automatic status alerts with tool crib software means the following:
Alerts are sent whenever users fail to return pieces of equipment by a pre-determined time, eliminating the need to constantly check on the status of an item.

Where companies handle both assets and inventory, alerts occur when stock is low. This avoids shipping delays, project schedule slippage, and unnecessarily paying retail prices instead of wholesale.

Tool crib software provides real-time tracking so that a current and comprehensive picture of stock levels is always present.

When there are alerts on stock threshold levels, tool procurement becomes automatic. That means much better productivity for both the workforce and management personnel.
Automatic status alerts create peace of mind for employees at all levels of an organization.
By delegating the need to follow up on maintenance actions and handling unsuitable items, members of the workforce can devote time, energy, and resources to more immediate tasks.
Helps Reduce the Number of Lost or Stolen Tools
When an asset is missing, whether a hammer or a forklift, tool crib software is invaluable in tracking it down again.
Here are other ways such software helps avoid shrinkage from theft and misplacement:
It reduces tool hoarding drastically, eliminating the need to purchase unnecessary extras.
Accountability increases across all aspects of an organization, thanks to greater tool visibility and usage transparency.
Scanning the QR label attached to the item helps account for tools.
Establishing and upholding trust and accountability becomes easier.
Theft is dangerous to an organization's profitability, as well as its relations with employees and the community. By establishing a scan-by-scan trail of accountability, organizations protect their time and resources.
How to Use Tool Crib Management Software
Even the best tool crib management software cannot benefit a company if those involved neglect using it correctly and consistently.
These are some best practices for putting tool crib management to work.
Tag All Your Tools for Streamlined Tool Crib Management
Labeling and tagging work differently for each tool. No matter the item, there is a tag available for it.
Hard-to-remove tags are attached to items according to an asset's environment or usage.
Tracking tags are made of durable material and welded to equipment frequently exposed to the elements and constant vibration.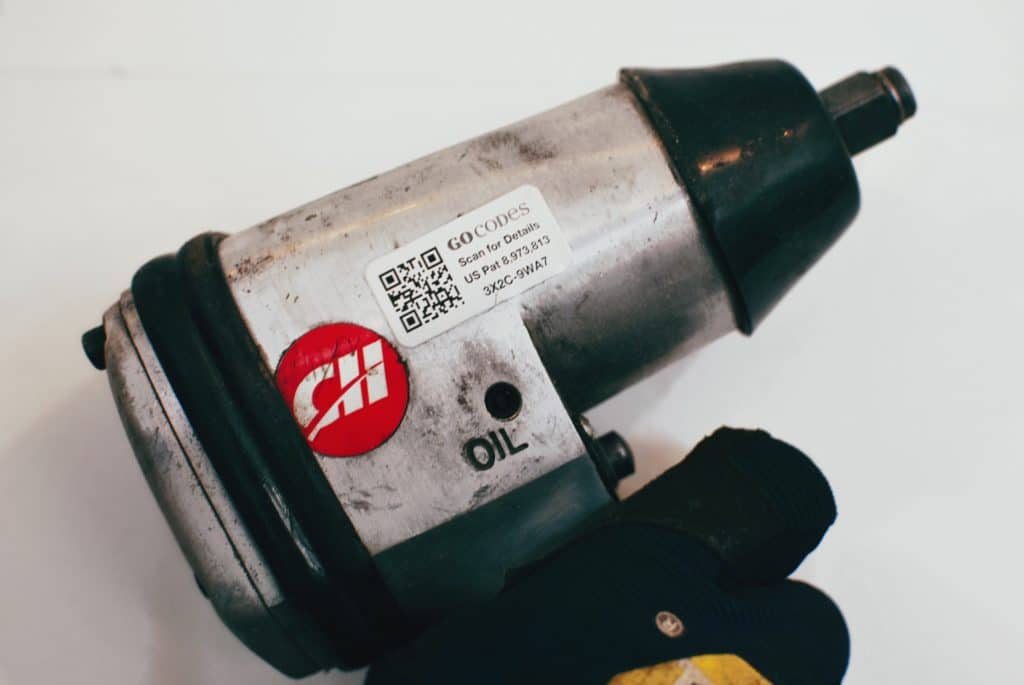 Industrial adhesive exists as an option for smaller, cheaper, or less used items.
Tips for preparing assets and inventory for tagging and tool crib management include:
Decide which assets to tag and track.
Take into consideration what kind of environment the asset and its tag will occupy.
Determine which information to include in asset tags.
Assign a consistent location for label application.
Prepare employees for label affixing.
Protecting sensitive, IT, and high-value assets is easy with tamper-evident tags, as well as two-part tags which verify that an item has reached its intended recipient.
In addition, GoCodes provides each tag with a unique identifier that contains a readable numeric or alphanumeric code.
This allows positive identification in the event of theft or loss.
Seamlessly Manage Your Business With a Smartphone
Gone are the days when managers and workforce members had to spend full days in a single office space—especially since the challenges presented by COVID-19 became worldwide.
Tool crib management software allows employees to authorize requests on the go and call for maintenance actions, in addition to managing alerts and informing others about the location of materials, assets, and consumables.
With tool crib management software from GoCodes, specialized equipment, such as handheld scanners, becomes unnecessary.
Employees can scan QR codes with the smartphones or tablets they use every day and are familiar with. Therefore, while acclimating employees with a new tool crib management software system, it isn't necessary to spend time in technical training.
The ability to organize such data quickly is revolutionizing nearly every industry. Tool crib software and the forms of commerce it touches are no exception.
Conclusion
Harnessing the power of tool crib software creates many positive outcomes.
By applying best practices and harvesting the wealth of data it offers, the management of assets and inventory becomes easier, faster, and more intuitive.
Employees, clients, and stakeholders all benefit from efficient tool crib management with the right software.
GoCodes Can Help
We use QR code tags with a unique visual code that you can scan with your smartphone. When scanned, GoCodes tags provide GPS information about equipment location, organizing your tool crib and tracking your tools and equipment easy. Sign up for a free trial here.