If you've invested in a secure and well-stocked inventory of tools for your company, it makes sense to have a safe and organized place to keep them. A well-managed tool crib is significant for you as well as your employees and stakeholders.
The importance of good tool crib management applies especially to the COO's of companies with a wide range of physical assets or inventory. If your company depends on tools in good condition to do fieldwork and meet client expectations, a strong tool crib management plan is vital.
This post will discuss why tool crib management matters, how to set a tool crib management routine, and what are the best practices for effective tool crib management.
Why Does Tool Crib Management Matter?
Overseeing your tool crib, particularly with effective asset tracking and management software, is just as important as selecting the best equipment for your employees.
Good tool crib management shows your employees that you value and care for their ability to do their jobs, as well as their tools, no matter the worksite or conditions. It also saves money by discouraging and preventing theft or breakage.
In addition, good tool crib management assists both managers and workforce members to:
Have an accurate idea of the location of tools, which is far more efficient than a tool crib in disarray
Store information about the tool virtually to maintain accurate compliance and warranty information
Keep track of a tool's age (whether or not it needs mending or preventative maintenance)
Share information about where a tool has been and where it's headed next
Setting a Tool Crib Management Routine
On average, it takes 21 to 66 days to form a new habit. In that time, employees and managers working on a new routine to more effectively manage a tool crib can establish an expanding bond of trust and teamwork.
From the stakeholders' perspective, the routines you put up for tool crib management are well worth the investment of time, technology, formation, and training.
If properly instigated, a good tool crib management routine will quickly pay for itself.
Assign a Tool Crib Manager With Clear Duties
Designating a current employee with managing the tool crib, or hiring a new one for specifically this duty, is worth considering. A tool crib attendant who oversees the equipment and verifies tracking data saves time for stakeholders and those who work in the field.
They are free to complete their daily tasks without adding uncompensated labor to an already busy day.
Establishing clarity in who has access to the tool crib, as well as who should have it, helps employees understand new boundaries and expectations.
Communicating this clearly at the start of the process will help enforce a crib management routine.
Delineating these responsibilities and pre-answering the question of "why" will show respect for your employees.
Simply locking up the shared equipment with no warning or explanation is a recipe for rumors, anger, and distrust.
If hiring a specific tool crib manager, seek an individual who is:
Trustworthy
Organized
Knowledgeable and has a strong understanding of how an industrial environment operates
He or she should be able to differentiate between the various tools in use. Ideally, he or she will also be able to conduct repairs when not maintaining data or checking assets in or out.
Have a Unified Organization System
Hiring a tool crib manager from within or outside the company is a tremendous help in implementing a new tool crib management system, but so is thinking about the organization structure he or she will oversee.
When deciding how to organize a tool crib routine, strongly consider seeking and implementing specific input from tool operators.
Not only will doing so remind all team members that they are heard and valued, those who have contact with the equipment the most will have a better idea for a system that will work well for everyone.
Consulting any previous tracking data and taking stock of duplicate or inoperable assets is also important. To organize what you have, you must first accurately understand exactly what is on hand.
Conducting a thorough inventory might seem daunting, but learning what is in stock will make for a more efficient tool crib management system.
Whether the system is ultimately alphabetical, numerical, or image-driven, what's important is that it is:
Consistent
Easily understandable
Holistically applied
Using globally unique QR codes is usually the best practice for establishing a single identifier for every item.
Set Rules for Use and Return
Especially when first implementing a new tool crib management system, clearly communicate your company's expectations to the tool crib manager as well as the workforce.
The key here is an emphasis on accountability and consistency in asset scanning and position reporting.
Depending on the mission of the company, the client list, the jobs at hand, and the workload of the employees, tools might be checked out at the beginning of a shift and returned at the end.
This probably takes place at the company headquarters or field office.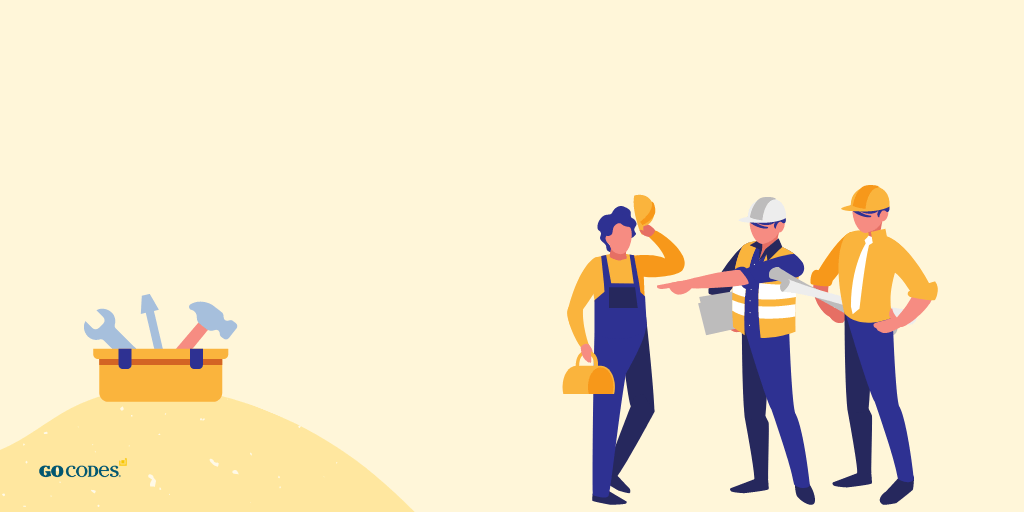 However, if a job site is quite some distance from the tool's original location, it is unrealistic to expect the employees to transport the asset back and forth. In this instance, guidelines should be established as to how employees are to account for the tools used in the field.
Once the tool is returned, the tool crib manager should also have a checklist to follow.
Conditions he or she should determine should include:
Does the tool require repair?
Does the tool require cleaning?
Does the tool require basic maintenance such as sharpening or a change of filters?
Verifying these and arranging repairs or cleaning before returning the tool to its storage location helps ensure that the tool is ready for check-out when it's needed next.
Be Consistent With Tool Numbering
Unique QR codes are an excellent way to track assets and establish an exclusive and global identity for each asset. However, tools can be consistently tracked in other ways as well.
As long as everyone adheres to the same system, the benefits of good tool crib management will quickly manifest.
Barcodes: If only a small amount of information is necessary for embedding, traditional barcodes are an adequate method of identifying and numbering assets. However, barcodes do not promise a unique identifier, and often extra equipment such as a scanner will be necessary to implement such a system.

RFID tags: RFID stands for Radio Frequency Identification. It is usually cheaper than QR codes but is only useful in short-range tracking situations. RFID technology uses the sending and receiving of radio waves to positively identify an item.

NFC tags: NFC is an acronym for Near Field Communication. It relies on wireless radio communication, but it can also use an assigned digital signature. Retailers and inventory specialists use NFC tags to assign numbers or identifiers to a wide variety of items.
For more information about asset tracking methods, read this article: Asset Tracking Methods to Know
Best Practices for Effective Tool Crib Management
Now that you have set up some routines to follow in managing your tool crib, let's discuss some best practices to adhere to.
Decide on the Tool Crib Location
Your company may already have a tool crib location. However, the process of starting a new tool crib management system is an invitation to take a fresh look at whether or not it's a suitable place for your employees and stakeholders.
Is it centrally located to work sites? Are clients mixing with employees in a secure area? Here are some factors to keep in mind.
Room for Tool Management
It's most efficient to have a maintenance staff or tool crib manager in-house, who can tend to the equipment in the event of breakage. These employees can also oversee basic maintenance, such as cleaning and oil changes.
If this is the path your company has decided to take, it's vital to ensure that your team has enough room to undertake these responsibilities.
Proper Storage Space
It's also essential to have a realistic idea about storage space. Is the amount of overhead appropriate? Is sensitive equipment stored in climate-controlled spaces?
Are you paying too much to store too little? Is the equipment crammed into every available nook and cranny, creating an impression of disorganization and disorder?
Security Considerations
If visitors and clients are able to wander unescorted through aisles of valuable or even intellectually sensitive equipment, it's best to rethink your tool crib location.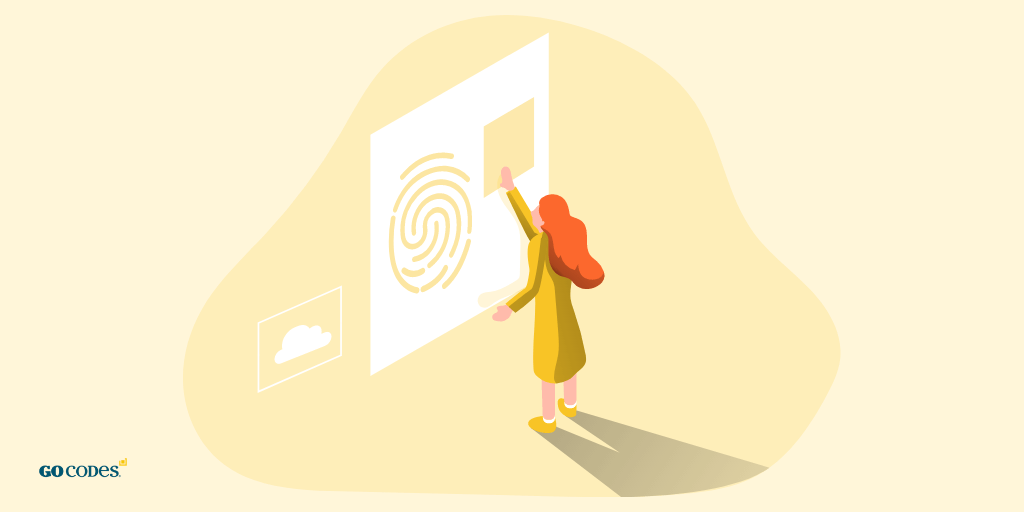 Permission and Access
Some companies are comfortable with free-to-roam privileges in a tool crib. However, this decision can interfere with accuracy and theft margins.
Reviewing which employees who are not tool crib managers can access the tools ("stocked and locked") invites discussion about what is appropriate for your company.
Label Items With Barcodes or QR Codes
Once the decision has been made to use asset tracking to assist with your tool crib management, it's best to have a specific plan in place. Diving into the process without research or a timetable can cause the project to stumble from the start.
Here are a few steps to keep in mind:
Obtain a GS1 Company Prefix
GS1 Identification Keys include the numbers and data embedded in barcodes. Assigning a GS1 Identification Key involves obtaining one from a GS1 member company via a GS1 member organization.
Once this takes place, the process of assigning an identifier along each step of the supply chain can begin.
Apply Labels
Don't underestimate the time and labor involved in this necessary step in the labeling process. The asset should be cleaned, and the label carefully applied to avoid wrinkling or dirt contamination.
The extra effort required to perform this step correctly helps avoid lost tags or mangled data in the future.
Scanning and Training
Even a tech-savvy workforce should still be fully and correctly trained in using your new tool crib management system. Ensuring that everyone can use the new equipment and that they remember to log data will help the process begin smoothly.
If possible, management and stakeholders should be hands-on with using the process and equipment to ensure they have an accurate notion of how it operates.
Track All Types of Tools
Think comprehensively when it comes to what should be tracked and logged. If it makes sense for your company, track tiny nails as well as giant steamrollers and fixed assets such as desks.
Handheld Tools
Barcodes and QR codes are best for tools which "travel," even within the same building. Employees and tool crib managers can quickly scan these smaller items.
Mid-sized Tools
NFC labels can be tracked with smartphones, but RFID tags require specialized equipment. The advantage of RFID tags, however, is that it is easy to store them within some packaging or out of sight. RFID tags can also capture data in real time.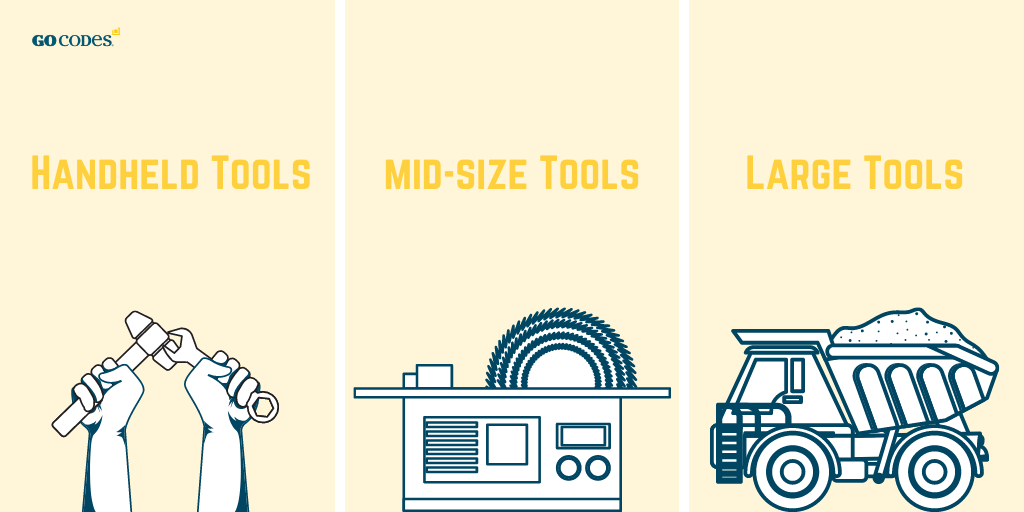 Large Tools, Vehicles, and Heavy-Duty Equipment
Such items are generally best tracked with GPS technology, especially when they travel far from the tool crib or from worksite to worksite. These are usually more expensive than other methods and may require a third-party service, in addition to a monthly data plan.
Automate the Process with Software
Appropriate asset tracking software helps streamline tool crib management in many ways:
Life Cycle Overview
Which point in its life cycle has the item reached? Keeping this time frame in mind can help with financial planning and the avoidance of expensive downtime or panic buying if a sudden replacement is necessary.
Daily Management
When tool crib managers, frontline employees, and essential managers can access the relevant real-time information they need, they save some valuable time, and team ties become stronger.
Maintenance Scheduling
Avoiding downtime and confusion amongst schedulers and employees is a direct benefit of asset tracking automation.
The ability to project maintenance and share information helps keep projects on track and increase trust across management and workforce. Communication also improves.
Conclusion
No matter how efficient and streamlined your tool crib management system is, deciders and front line employees should regularly review its effectiveness to ensure that it works well for everyone in the company.
Regularly updating the technology and processes of tool crib management and fully communicating such changes in the process will make for a stronger bottom line and increased production consistency.