Construction companies nowadays would hardly be able to perform daily operations without reliable asset monitoring software.
As business needs grow and develop, so do technologies that aim to support them.
What used to be done manually through mounds of spreadsheets and countless hours of staff effort now comes integrated into a comprehensive monitoring solution.
And it's all displayed on your screen's dashboard.
If you're looking to modernize or upgrade your asset monitoring system, then you should come well-informed about what a monitoring solution can do for you and which features need your focused attention.
So, we compiled a list of must-haves—from location and task tracking to the routine equipment checking in and out to maintenance and low inventory notifications and alerts—your next asset monitoring solution should offer them all.
Now, let's take it step by step.
First things first—you have to know where your assets are.
Location Tracking
An essential feature of asset monitoring solutions is their ability to track the geographical location of each item, whether it's heavy construction machinery, equipment, or tools.
This critical feature may involve one or more GPS tracking methods.
For instance, construction companies employ active GPS trackers in their heavy equipment and vehicles to keep tabs on their live location, particularly if the equipment is deployed on several job sites.
Additionally, GPS enables the tracking of other important vehicle-related parameters, including routes, fuel usage, engine performance, and transport duration.
However, active GPS trackers come with a higher price tag.
Moreover, they proved impractical to be placed on smaller items such as power tools, hand tools, and other equipment accessories.
That's the main reason why construction companies choose to incorporate different monitoring technologies for their different tracking needs.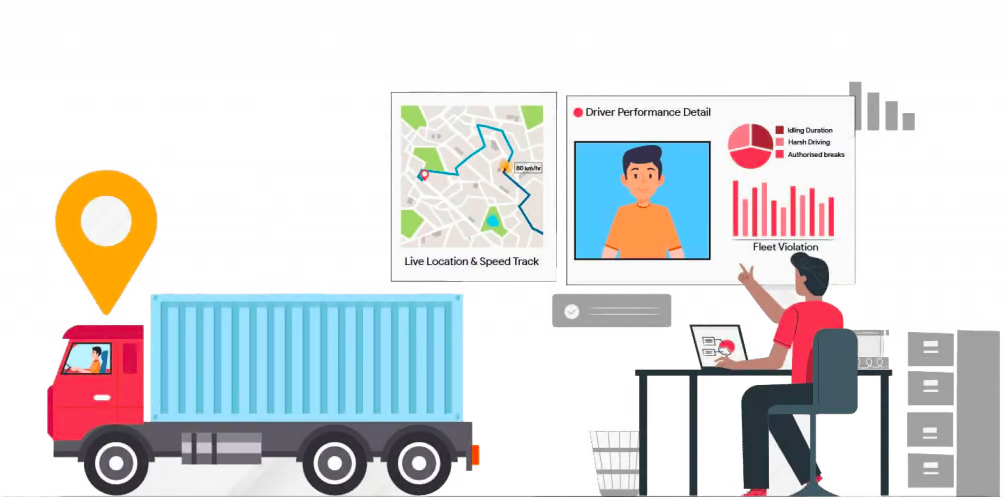 The most cost-effective and convenient GPS-enabled tracking solution involves using QR code tags and labels that get attached to tools and equipment.
GoCodes, for instance, pairs these tags with cloud-based monitoring software and a smartphone app with an integrated scanner.
In simpler terms, when a worker scans the tagged asset with their smartphone it activates the tracking software and automatically updates the asset's GPS location.
The software then logs this location in a cloud database and displays it on a map.
In addition, the software records the identity of the user who scanned it, so if the asset goes missing, this passive GPS tracking feature will pin to its last known location along with a detailed chain of custody.
In essence, GPS-based tracking enables construction companies to closely monitor where their assets are located at any given time, which brings numerous benefits—from better asset allocation to theft prevention.
Check-in and Check-Out
One of the key features of an asset monitoring solution you should closely examine is the option to check the equipment in and out.
It's important because it's the mechanism that allows contractors to keep track of the current location and availability of tools and equipment, as well as who is using them.
The responsibility of conducting the check-in and check-out mainly falls into the hands of your field workers and requires their commitment.
However, using the system is rather simple as it only requires them to scan the QR code tag attached to the equipment with their smartphones or tablets.
Whenever the tag is scanned the system registers the check-out of the equipment including the name of the worker that took the item, the date and time, as well as the expected return date.
To that point, the software offers an option to trigger reminders if a piece of equipment hasn't been returned on time.
Lastly, the worker would once again scan the tag to check the equipment back into the storage.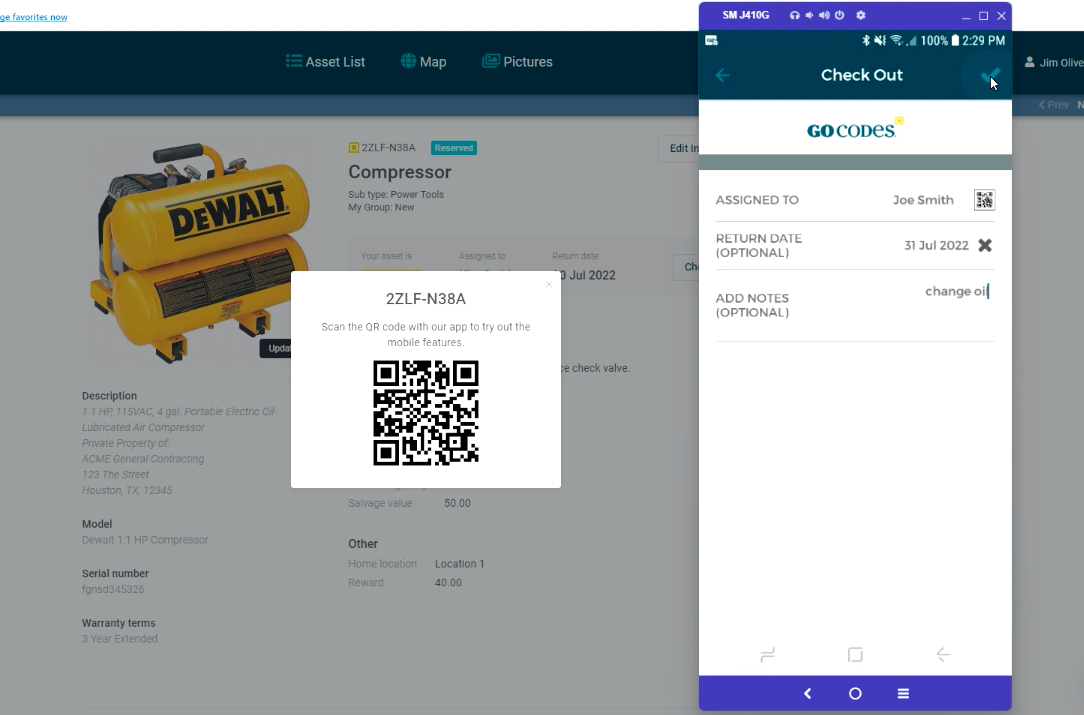 Another convenience is that workers can also easily swap tools and equipment right on the job site.
Namely, the person who first borrowed a tool just needs to scan it to check it in and release it, while another worker can scan it to take over its usage.
The system will note that exchange in a matter of seconds.
This feature inevitably increases the workers' accountability, simultaneously reducing the risk of equipment being misplaced or stolen.
To set up the check-in/check-out system, simply tag your tools with the right asset labels and ensure all workers understand how to use the scanning app, and are dedicated to using it.
In the long run, this asset monitoring feature will not only allow you to keep track of your assets' location, but it will also help you optimize asset utilization, and improve workflow and productivity.
Asset Kitting
Think of a tool kit, like the ones you keep in your garage.
A well-organized collection of tools, similar in size and complementary in usage.
Knowing you can easily find your essential tools in one place not only saves time but allows you to focus on the task at hand and be more efficient.
The same principle is applied in construction with asset kitting—grouping tools and equipment into a unified set.
This means that assets that are stored, transported, and used together can be tracked as a group.
The asset kitting feature makes asset monitoring and management a lot easier and far more efficient.
For example, to complete a task at a construction site you would need to check out 20 different tools and pieces of equipment and load them on a truck.
They will be transported and used together until the task is finished.
Most probably, you would need the same bundle of tools for a similar task at a later stage or in a different parallel project, so having them grouped in one kit will significantly simplify the process.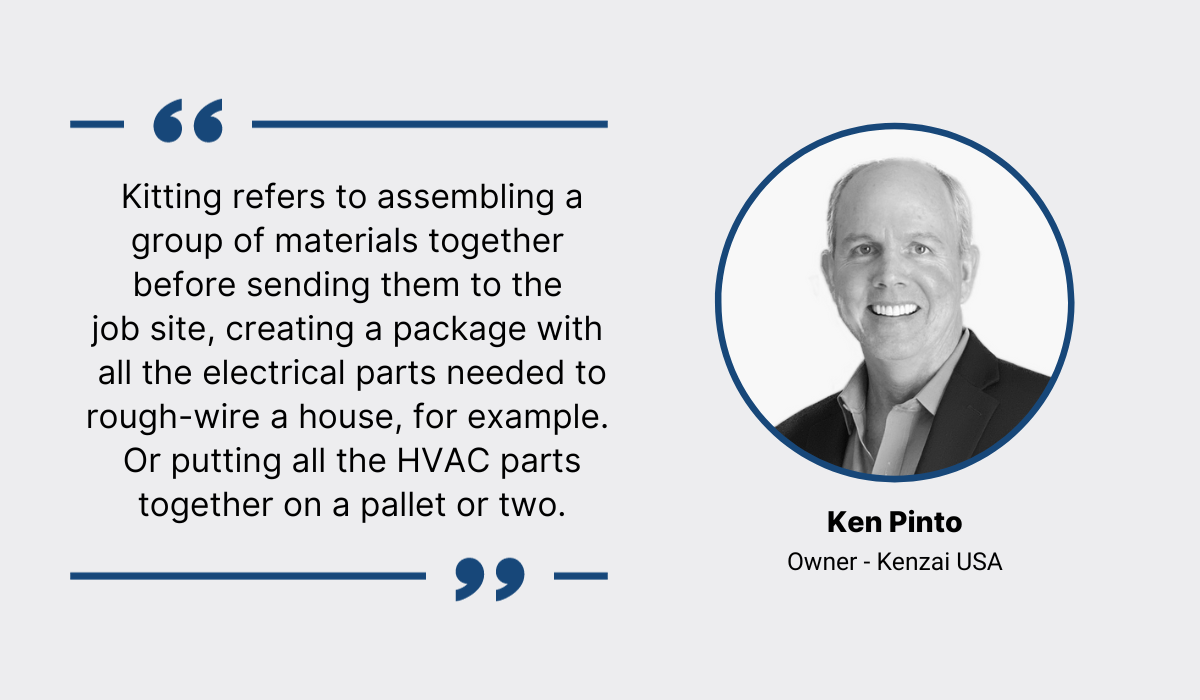 In this scenario, the entire kit is perceived as an individual asset.
Therefore, you can check the whole kit in and out as needed.
However, keep in mind that the individual tools and equipment pieces inside the kit can't be treated as separate items until you take them out of it.
In essence, asset kitting helps save time on inventory management, reducing the chances of construction teams forgetting items at the site.
It also provides a straightforward way to enhance the efficiency of construction operations.
Task Tracking
To have a clear view of all processes associated with your company's assets, make sure that the asset monitoring solution you opt for offers a task tracking feature.
Such a feature enables managers to easily assign work orders to their employees with specific maintenance tasks that contain all relevant details necessary to complete the job.
The assigned employee will get immediately notified about the pending task through the asset monitoring app on their phones.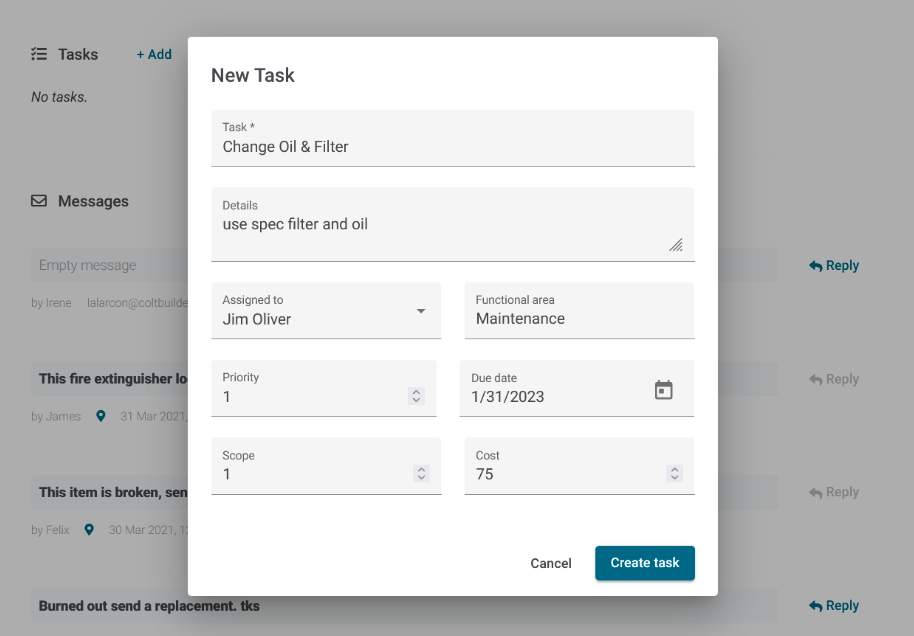 Hence, this feature is particularly convenient for keeping a regular maintenance schedule, as it not only keeps detailed maintenance records but also sends out notifications when scheduled maintenance is due.
The task tracking feature service gives technicians a quick understanding of the issue they are facing and makes it possible to check the complete maintenance history of equipment, including details about the last service.
If a piece of equipment is experiencing recurring issues or if a replacement part has been installed during previous repairs, it's all going to show in the asset's maintenance history.
This helps technicians stay informed and choose the best course of action before undertaking any ad hoc repairs or scheduled maintenance tasks.
Most importantly, the tasks feature allows you to track the work order status and the progress toward completion, ensuring that all preventive maintenance and inspections are completed on schedule.
In addition, you can view all active work orders under the "All Tasks" category, and stay in the loop with your equipment's usability and maintenance costs.
Lastly, keeping track of work orders will also help you estimate when it's time to replace parts or equipment.
This, in turn, allows you to plan for future expenses and stay within budget.
Scheduled Maintenance Notifications
To recap before we move forward—the asset monitoring software enables managers to plan, schedule, and monitor routine maintenance tasks.
They can assign these tasks to specific service technicians, and rest assured that they're duly notified.
In this context, a supporting feature that allows the scheduling of future maintenance tasks can make your planning and equipment upkeep run as smoothly as possible.
This feature enables equipment managers and service technicians to improve their regular maintenance routines by setting up and receiving automatic service alerts.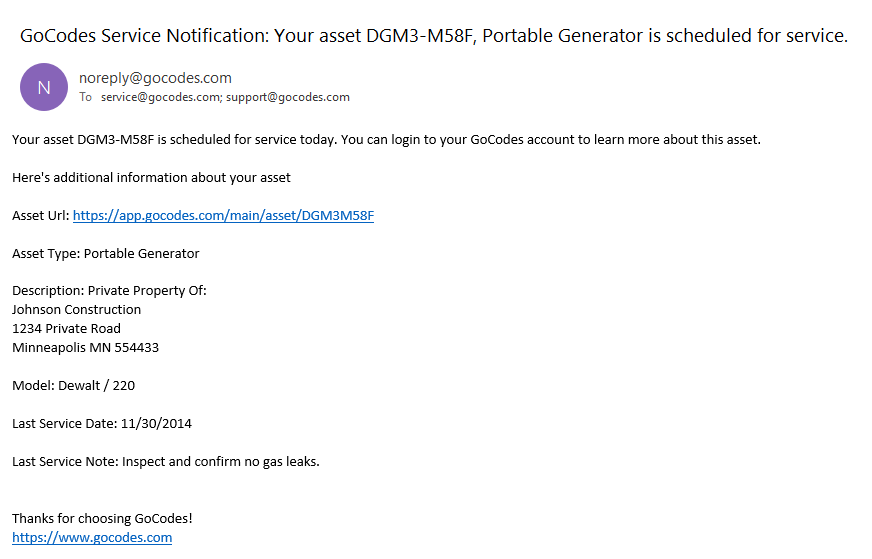 For instance, when the next scheduled service is due, the software automatically sends a maintenance notification alert to the equipment manager in charge, who then assigns the task to a service technician.
Once the service is completed, the manager resets the notification alert for the next maintenance date.
This feature is especially useful in making sure that regular maintenance services are never overlooked.
What is more, it aids construction companies in managing maintenance effectively, minimizing equipment downtime, cutting maintenance costs, and optimizing the useful life of their assets.
Low Inventory Quantity Alerts
Another type of automated notifications enabled through asset monitoring software are the low inventory quantity alerts.
These alerts are activated and sent out when the software's inventory tracking feature detects that the number of items in a specific container or storage box has dropped below a set amount.
This software feature is particularly useful for tracking supplies that quickly get off of the shelves, such as spare parts, cables, wires, bolts, and other construction consumables.
The low quantity alert will remind you to restock your inventory in time, thus preventing potential shortages and avoiding project delays.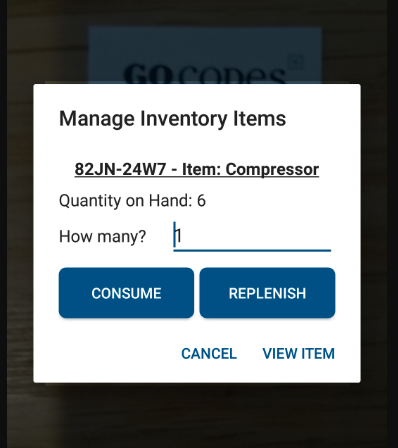 The picture above shows how managing inventory items works in practice.
It's a quick and easy way to enhance inventory management and inform future procurement plans.
Considering the simplicity and effectiveness of automated low inventory alerts, this feature adds value to the asset monitoring solution and should not be overlooked.
Reporting and Analytics
Every seasoned businessman knows that success demands quick access to accurate and timely information about every aspect of the company's daily operations.
To that point, having all the asset-related data stored in one cloud-based centralized system is worth gold.
This is the reason why one of the most effective features of an asset monitoring solution is reporting and analytics.
This feature allows you and your team to filter and combine different data parameters and generate custom reports based on the records stored in the software's database.
Furthermore, it provides you with the tools to analyze equipment performance, acquire valuable insights into specific trends, and strategically manage your company's assets.
In simpler terms, managers can create reports on, say, hand drill usage across multiple job sites.
This can help them identify underused and overused pieces of equipment, allowing them to adjust their allocation strategy.
In essence, the reporting feature serves as the lens that helps managers in construction stay vigilant to emerging issues and make well-informed, data-driven decisions.
Conclusion
If you're currently browsing the market for a new asset monitoring solution, make sure to take a closer look at its core features.
The software you decide upon should allow you to seamlessly track your assets' location, and allow for easy equipment checking in and out, including grouped assets into one kit.
Furthermore, it should enable you to create and track tasks and work orders and automate scheduled maintenance and low inventory alerts.
Lastly, it should provide you with an option to analyze and distill asset-related data into clear and comprehensive reports that will guide your future strategic decisions.
Having all these features integrated into one monitoring solution will help you elevate your company's operational efficiency, leading to cost savings and increased productivity.