Lost, stolen and misplaced tools cost companies thousands of dollars each year. While there is no one-size-fits-all solution, implementing an effective and easy-to-use check out system can reduce losses by 90% or more.
Once your tools have been barcoded and their data inputted into a database, you can implement the checkout process. The checkout process can be accomplished easily using our mobile apps or web-software.
To checkout a tool, click the app or web-software scan button, to scan the barcode.
Our smartphone scanner app makes light work of scanning multiple tools in and out in just a few seconds.
When you check tools out, you can select the person (or project) responsible for the tool, from a customizable drop-down menu or you can simply enter their name. You also have the option of adding a Return Date, which can be used to trigger a Reminder notifying administrators that the tool has not been returned on time. Lastly, you can add notes to the tool data that provides additional information pertaining to the tool. This information can include inspection notes or service requests for maintenance, for example.
Checkout information provides a valuable source for tracking equipment utilization by project. It's also helpful as a vehicle for maintenance history and planning, as well as life-cycle management.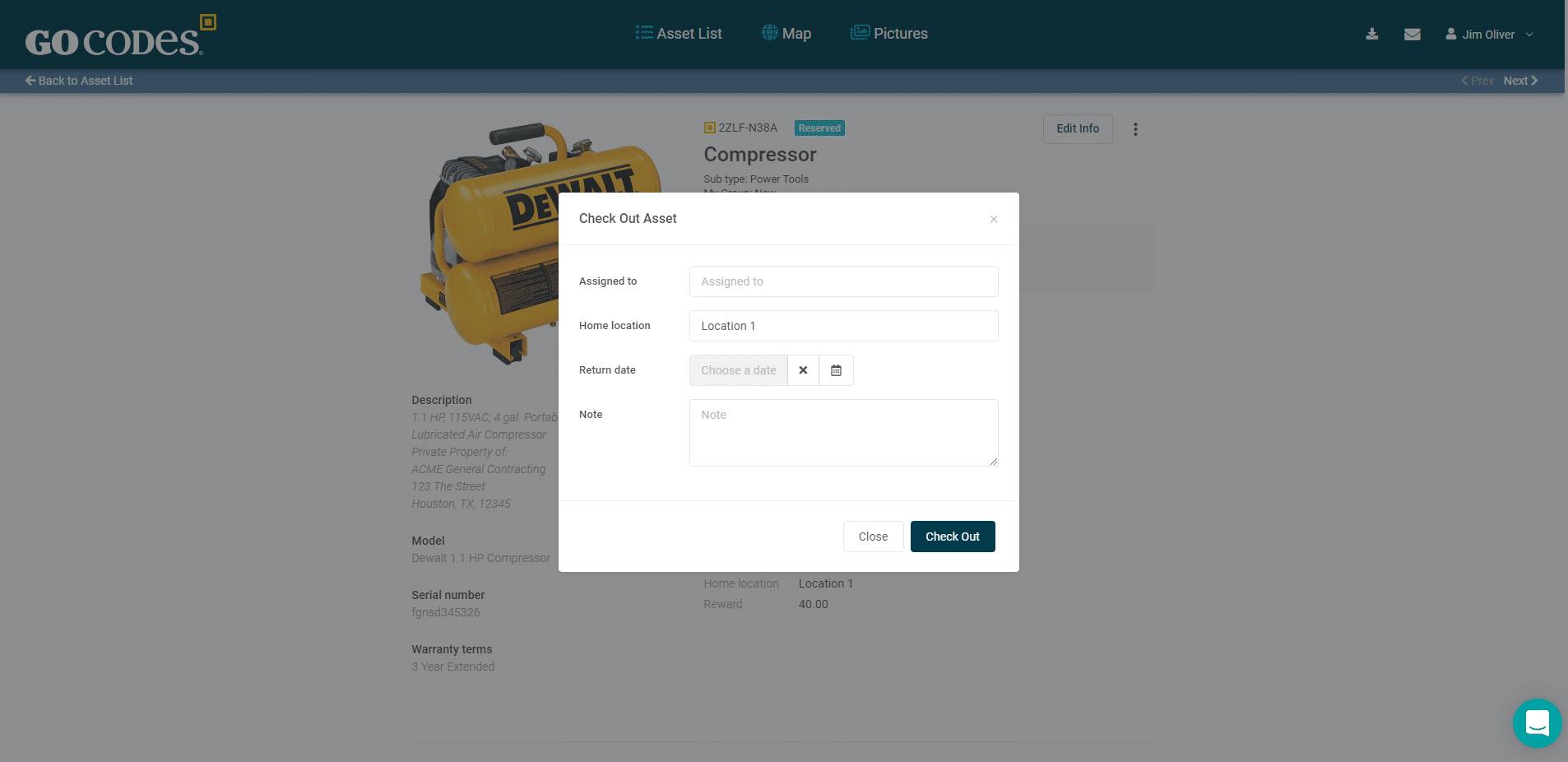 Check out items in under 5 seconds.
Scan single or multiple GoCodes QR codes at once, or any existing barcodes.
Check out assets to a list of employees or projects you've created.
Add return dates and receive email reminders, for overdue items.
Add notes for an asset's condition, for repairs or for maintenance.
View the location of the asset on a map, based upon the GPS location taken from the smartphone app, when the asset was scanned.
View full audit history logs.
Create and view equipment utilization reports taken from the check in & out data.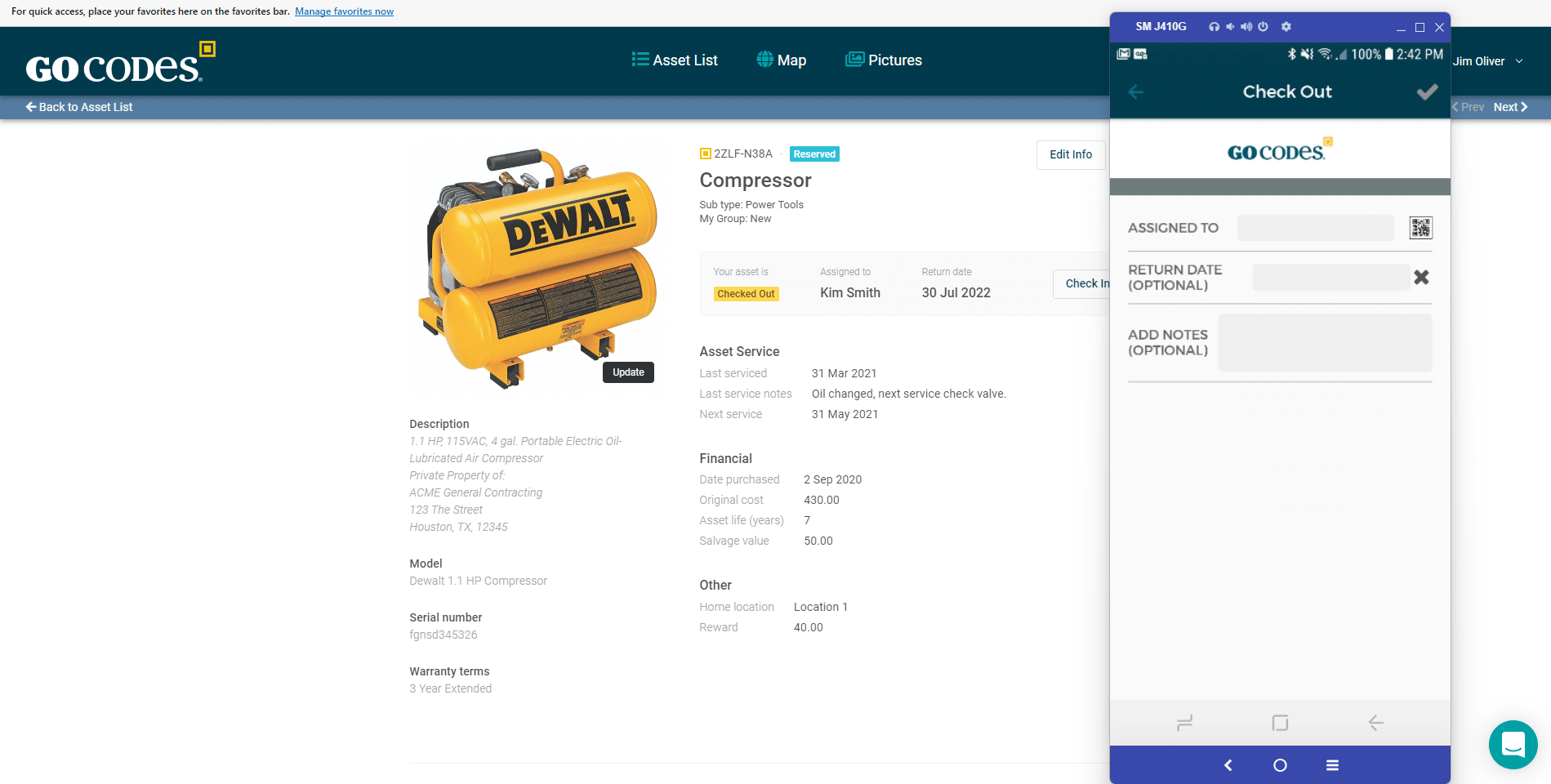 Admin' Users, Asset Managers & Asset Assigners can use this feature.
Enterprise Account customers can set up  access control filters, enabling GoCodes' administrators to limit data access based upon office location, department, project and more.
Watch this Feature in Action