Knowledge of asset management best practices and their efficient application can result in a smoothly-running organization that will become more productive, have more involved employees, stay compliant, and serve its customers better.
In the end, all these factors mean one thing: your company will save some money.
Anyone interested in applying asset management will benefit from these best practices, from decision-makers to those who must implement the regular system upkeep.
This post will discuss the types and challenges involved with asset management, its benefits, and the best practices.
So let's get started.
What is Asset Management?
Asset management is a process of collecting, analyzing, and leveraging data about a company's assets to provide a satisfactory service level and the lowest possible price. Asset management also allows for optimized decision making and better cash flow predictions.
It's a broad expression defined differently in various industries (particularly finance), but in this context, we will discuss asset management in terms of the company's physical assets.
These might include:
Equipment
Tools
Vehicles
Technological equipment (laptops, tablets, etc)
Inventory
Asset management is much more than simply "counting what's there." It also includes collecting data on items that are in use, whether they are fixed in place or travel from place to place.
Asset management can provide valuable information such as temperature fluctuations, preventative maintenance tasks, and time of use.
Types of Asset Management
There are different types of asset management. Understanding the various kinds is essential to find a system that is a good fit both for decision-makers and those that will implement it in the field.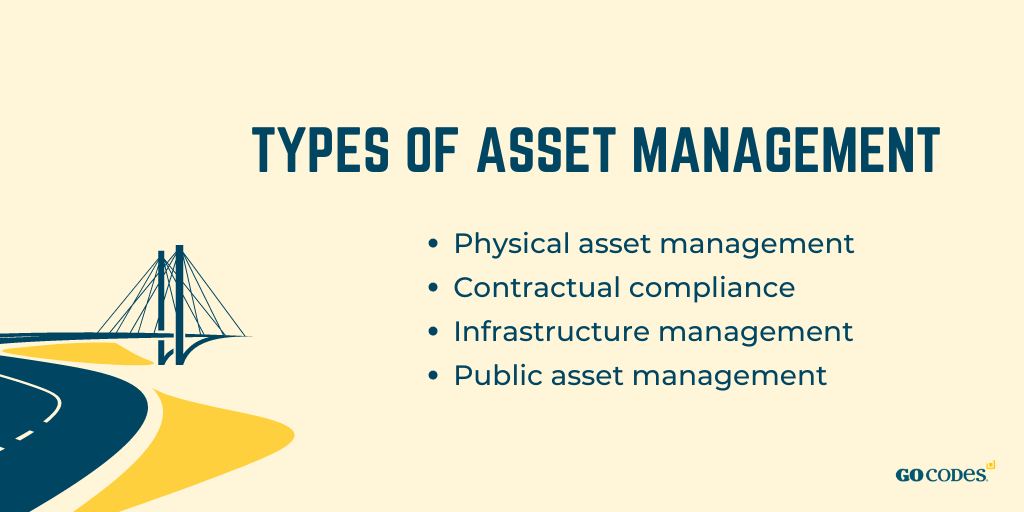 Asset management usually falls under one of the following categories:
Physical asset management: Here, employees are focused on organizing and understanding the flow and operation of objects, either inventory for sale and transition or items essential for conducting business.
Contractual compliance: This is concerned with intangible assets, such as labor, IT items, contracts, intellectual properties, and digital items like audio files or photographs.
Infrastructure asset management: Infrastructure items are somewhat different from physical assets since they are part of a company or organization's "landscape" and are not merely "items." Neither, however, are they digital. Management of infrastructure includes waterways, bridges, roads, buildings, electrical grids, and so on.
Public asset management: Public assets can involve infrastructure, but they are managed on behalf of taxpayers. Public assets are airports, schools, wildlife, parks, etc.
Challenges in Asset Management
Some might describe these issues as "business problems," although they are challenges in asset management. However, if you understand and surpass these challenges, your asset management will reach its full potential.
On the other hand, if you don't face these problems, they might escalate to additional difficulties, such as employee theft. Efficient asset management, particularly in these areas, can address several minor troubles.
Risk Management
In asset management context, risk management refers to understanding the risk of asset ownership. You should calculate the likelihood of unwanted events taking place and their consequences.
An example of the event could be quarterly heavy equipment failure due to poor maintenance, and the consequences could be operator injury and delayed project completion, amongst other issues.
Your asset management should include specific strategies to avoid these events as much as possible.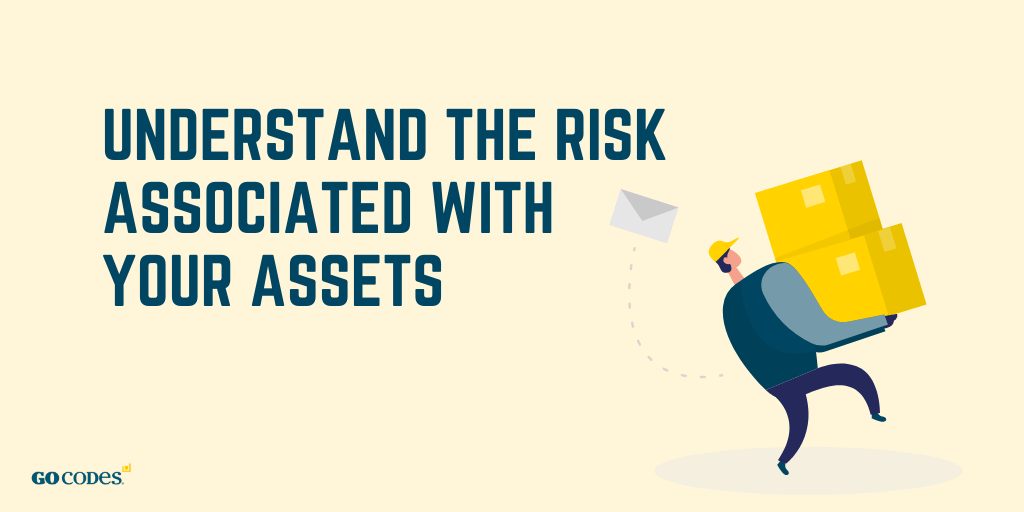 Improper Maintenance
Organizations that don't proactively maintain their assets are inciting panic, and huge cash outlays in natural disasters, supply chain interruption, or sudden equipment failure. Timely maintenance is part of risk management.
Improper maintenance can include both under maintenance as well as over maintenance. Over maintenance usually involves intrusive and unnecessary maintenance tasks or performing preventative maintenance on an inefficient schedule.
The data you get from your asset management system can optimize your maintenance schedule as you can access the last maintenance dates in one central place.
Poor Training
Your well-serviced equipment can still break if your team uses it wrong. An unsuitable operation occurs when employees are not regularly trained to manage assets properly and are not effectively overseen.
Proper training doesn't mean showing a slideshow or two or letting new employees trail after seniors for a couple of weeks. Such onboarding can quickly lead to corrupted information, sloppy equipment handling, and forgotten instructions.
A carefully implemented and regularly revisited formal training program is a challenge, but it's a vital part of strong asset management.
Incorrect Asset Counts or No Inventory at All
You don't have to be in retail or supply chain management to benefit from a constantly updated and accurate picture of the assets you own.
To manage your assets, you need to know what your assets are and what baseline and flow levels are.
Not knowing what one has is equivalent to playing a game of Russian roulette.

Life cycle engineering
Asset management starts with listing your company inventory, and it's the foundation for everything else.
Asset Management Best Practices
Making the most of any asset demands careful planning, employee buy-in, and, most importantly, proper management of information. All the data in the world (including information gathered by asset tracking) is of no use to decision-makers if it's not understood and organized.
Here are a few ways to maximize the benefits of asset management.
1) Inventory All Available Assets
Conducting a thorough inventory is the best way to have an accurate, up to date idea of which assets are available to your company and what is their condition. The labor and time dedicated to an initial inventory pay off in dividends, and the count is only valuable as long as it is accurate and complete.
When you allocate resources to counting inventory and enriching assets with data about their condition, age, maintenance status, and operational limits, you will quickly make your day to day operations more efficient.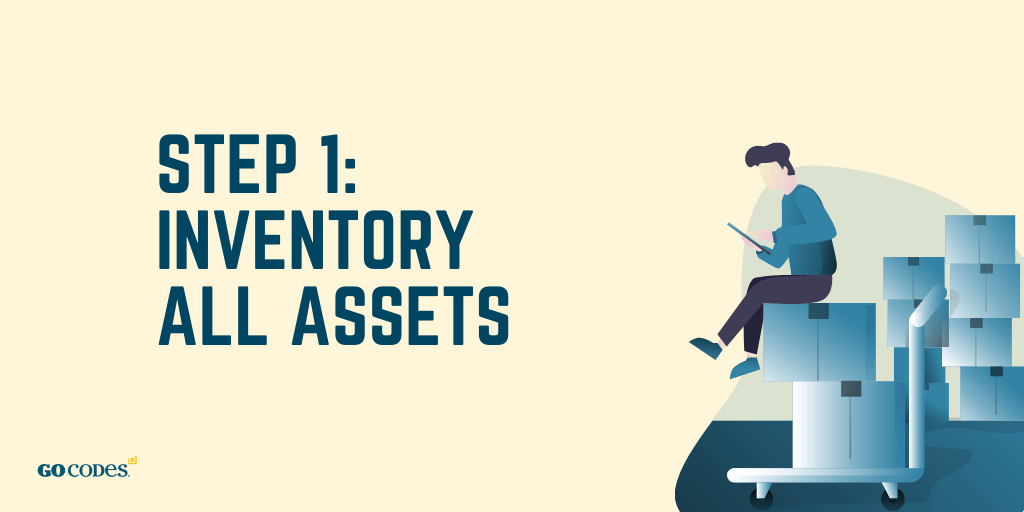 At this stage of asset management, it's also best to decide how to use the information which asset management will yield. The physical act of assessing, scanning, tagging, and organizing must take place according to a clear plan which has an endpoint beyond "now it's counted."
Sorting assets into type, age, purpose, and other categories might help maintain and upkeep hierarchy.
Other aspects to consider when listing all assets include their security, elimination or notation of duplicates, plans for data analysis, preparation of a procedure manual for employees, and a reassessment of outdated or inefficient equipment.
2) Compute Life-Cycle Costs
Understanding where an asset is in its life cycle is essential to managing it well.
A standard error in anticipating asset cost is not projecting beyond the initial cost of the item—required to purchase the asset.
Take into consideration such elements as training employees to correctly use the asset, compliance costs, regular preventive maintenance, projected inflation, interest rates, and even expenditures to dispose of the item eventually.
Note that this does not necessarily mean that the disposal of older items is automatically part of the inventory and asset management process.
If an item is somewhat out of date but still performing efficiently and is still within regulatory compliance, make a note of this for budgetary purposes.
However, introducing too many changes at once can prove overwhelming for employees as well as expenditure planning.
Computing life cycle costs also depends on the nature of the item.
Is it a building that requires many different types of maintenance, or an electronic item which will require replacement on a fairly frequent basis to keep pace with technology improvements?
Understanding the nature of your assets and how they are used will provide insights into computing life-cycle costs.
3) Determine Asset Value and Set Levels of Service
Determining the value of an organization's assets, both individually and in a group, helps decision-makers plan for how best to deploy or replace it.
You should take into account not only the quality of each asset and its status in its life-cycle, but also its reliability, pattern of past performance, and in general how well the asset meets the goals of your operation.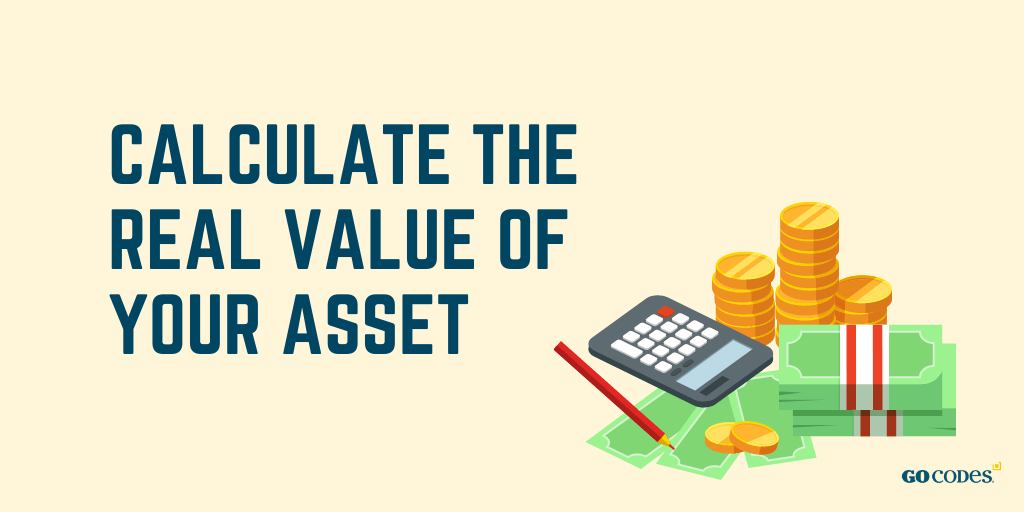 Noting any gaps between what your objectives are for the asset, as well as its expected performance, can help you determine its current and future value in addition to setting its level of service.
Taking future programs and long term plans into consideration is critical here, as well as a clear analysis of market trends and customer demands. It's also important to leave room for such unplanned events as supply chain disruption and regulation changes.
These can be impossible to plan for, but working with a solid understanding of service standards and expectations can help you manage your asset as wisely as possible.
4) Predict Asset Maintenance
It's easy to assume that asset maintenance is simply "fixing what's broken," but there's much more to it than that in terms of asset management.
Asset maintenance allows you to move from reactive to proactive maintenance as it involves a carefully planned preventive service strategy. Simply waiting for an item to fail or require even minor repairs is more expensive in the long run.
Preventative maintenance involves adhering to manufacturer-recommended checks, oil changes, and other minor repairs, expending resources and time on preventative maintenance yields long term gains.
When your equipment is kept within its warranty and has its everyday needs tended to, its life-cycle is almost certainly longer.
Predicting times for maintenance is best served by well-understood data. If your asset is tracked or its performance is measured in real-time, you can project how it might perform in the future even as it advances into the latter stages of its life cycle.
Correctly and reliably collecting data from the start of your asset management will form a solid basis in creating these predictions.
Depending on your organization's size, preventative maintenance might be best addressed with an on-site maintenance team that understands your equipment and your goals for it.
Even if specialized assistance is required, a dedicated maintenance team can effectively communicate about how your asset operates and what root causes of a breakdown might be.
5) Calculate Depreciation Correctly
As you put your asset to use—even with the best care—it will begin to decline in value, if only due to the passage of time. Adjusting for the asset depreciation provides a much more accurate picture of its total value to your company.
Accurate depreciation calculation allows you to create a responsible budget for maintenance and future replacement acquisition.
Failure to accurately calculate depreciation can create a cash flow crisis if the asset suddenly fails or falls victim to such uncontrollable events as natural disasters.
Spreading the cost of the asset's life-cycle over a reasonable number of years can allow for unexpected maintenance expenditures as well as the cost of eventually disposing of and replacing the asset.
6) Automate Data Gathering and Reporting
Especially when assets are tracked, it is best to automate the data collection of how the asset is functioning and where it is.
Doing so avoids employee error, boosts accuracy, and allows for adjustment in goal setting. When data is gathered without employee input, it is more secure, reliable, and useful across time.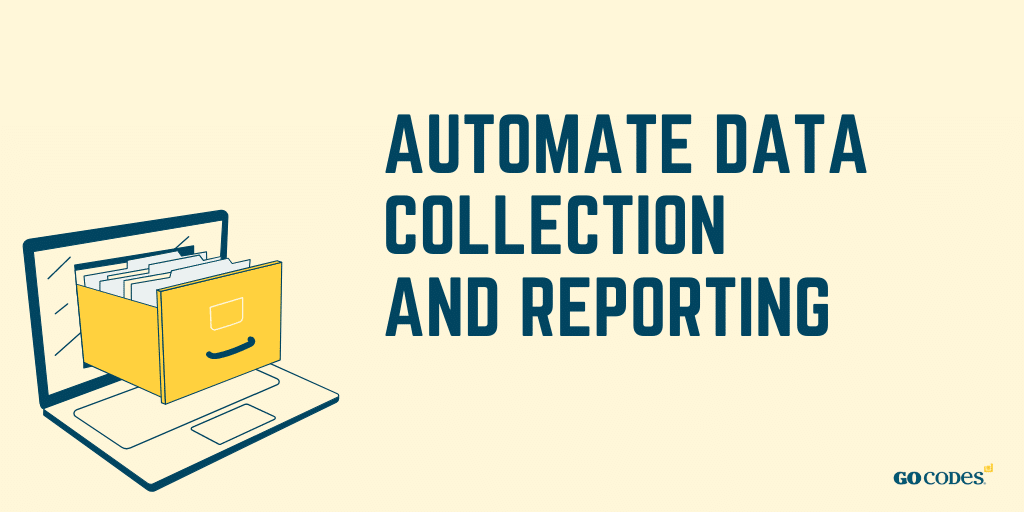 In the event of automation failure, decision-makers are alerted to other possible upsets in the theater of operations. "Set it and forget it" in data management is key to maximizing your asset's life-cycle.
Benefits of Asset Management
Time and resources allocated to a dedicated asset management program extend your assets' life-cycle and improve their performance.
Asset management increases your ability to deliver on organizational goals, both long and short term. It also allows you to verify each asset's performance, increase it, and keep compliance with internal and external benchmarks.
Communication can become automated, which is more efficient and results in a real-time analysis of how assets integrate with systemic targets.
When this information is automatically uploaded to a cloud storage system, asset management becomes an integrated part of an organization's daily life. This means that you can reduce waste, make decisions based on solid data rather than guesses, and streamline inventory processing.
Best of all, planning for asset management means that you can tailor data collection and analytics to your needs.
Making the Most of Your Assets with GoCodes
While asset management might seem intimidating and overwhelming at first, the guidance of a user-friendly provider can ease the transition into a new system and help you realize the potential of your assets more quickly.
GoCodes provides comprehensive solutions to organizations seeking to track and maximize the life-cycle of assets. Try it out here.