Heavy equipment refers to vehicles mostly dedicated to construction and large scale engineering or municipal projects. They are major investments and can be challenging to manage. Some companies build their own fleet, while others rent from third parties as needed.
Instituting a deliberate plan for heavy equipment management is well worth the time and labor invested. This post will explore tips for better heavy equipment management.
Let's take a closer look at some prerequisites of well-organized equipment management.
1. Know the Capacity of Your Heavy Equipment
Understanding the work capacity of your heavy equipment plays a vital role in proper management. Communicating with operators and industry experts can give you a more detailed understanding of the life cycles and capacities of each asset.
Heavy equipment operates according to many variables. Operator skill, weather conditions, blade width, machine condition, and other factors all impact work capacity.
The requirements of the project should be considered as well. For example, the layout of the worksite, including its size and terrain features, also plays a part.
Other factors that raise or lower capacity include the depth of any required digging, the load weight of the material, and the distance the freight must travel. The type of heavy equipment is the most significant deciding factor, but due to variations in life cycles, these can differ.
Considering the maximum work hours for various forms of equipment is also important. Here are a few:
Bulldozer: 150 cum/hr
Grader: 192 cum/hr
Compactor: 130 cum/hr
Tipper: 10 cum/hr
Batching plant: 24 cum/hr
Concrete pump: 24 cum/hr
Transit mixer: 5 cum/hr
Knowing these values will help you manage the life cycle of your equipment more effectively.
2. Track Your Equipment Off-Site
Tracking and constant location updates, enabled by software and tagging equipment, are an excellent way to collect data on heavy equipment.
Arming decision makers and stakeholders with this helpful data can assist in making decisions relating to the life cycle and replacement.
Location updates also contribute to employee accountability, environmental studies, and proof of regulatory compliance.
Since heavy equipment involves major investment, tracking it also acts as a theft deterrent. Knowing where these assets are at all times, as well as which employees are responsible for them and when helps with inventory control and potential law enforcement involvement.
The best form of tracking is metal welded tags, securely attached to valuable assets. Such tags are durable and most appropriate for assets that either stay parked outside or spend most of their time at worksites.
Operators don't have to be concerned about the tag falling off, as is the case with adhesive products.
The vehicles are then tracked via GPS in real time. They might also be tracked by automatic systems or employees using smartphone apps or handheld scanners.
The details can include much more than location via satellite. They often communicate such real-time data as temperature, ambient humidity, mileage, time of operation, and certain maintenance details.
3. Conduct Inspections After Use
After an asset is used, whether for five minutes or a job that lasts months, it should undergo an inspection. Catching even small damage immediately helps avoid worse and more expensive problems down the line.
It's not enough to simply give the assets a quick once-over and assume they are not damaged. Heavy equipment can be affected even if it's not obvious to the naked eye.
That's why even when renters and operators turn in assets in seemingly good condition, inspections are still necessary.
Sometimes, a third party can provide a perspective on equipment operators might otherwise miss. Contractors who perform inspections, even on a periodic basis, could extend the useful life of the asset and certify that certain standards are maintained.
Tracking apps can constantly record data and store it in the cloud. Checking this after heavy equipment has been returned allows employees to verify that an asset has not been overworked or pushed beyond the limits suggested by manufacturers.
Even with this useful information, using a checklist to guide inspections helps provide consistency.
Moreover, scanning technology updates an asset's status and provides maintenance records and operation manuals at a moment's notice.
Confirming certain points of service, such as which aspects of the assets to check, or information concerning the quirks and past damage on a piece of heavy machinery is also instantly available with asset tracking during inspection time.
4. Train Your Heavy Equipment Operators
Training is a major part of making the most of an investment in heavy equipment. If members of the workforce aren't fully aware of how to operate specific apparatus such as bulldozers, excavators, loaders, and backhoes, damage or injuries might take place. Training also contributes to better fleet management and an extended life cycle.
A comprehensive training plan includes many facets. It's not enough to pair new employees with those already in the workforce for several days and expect them to "just pick it up."
To keep your heavy equipment operators well trained and invested in strong safety culture, consider implementing the following:
Plan and install a comprehensive training program covering all aspects of equipment operation.
On a regular basis, survey sites for possible risks and eliminate them
With the input of longtime operators, stakeholders, and other members of the workforce, regularly solicit feedback on training programs and update them as necessary
Regularly inspect equipment
Ensure that operators are certified if local or federal regulations call for it
Include regular training updates and safety checks for active employees
Ban the use of personal smartphones while equipment is in operation
Emphasize efficiency and proper operation over speed
Ensure that rapid communication is available for all employees
A culture of safety and accountability is as important as the proper handling of the equipment.
5. Perform Routine Maintenance
Routine maintenance is indisputably an imperative aspect of properly managing your heavy equipment. It extends the usability of expensive equipment and allows managers to project when an asset will have downtime.
This, in turn, reduces employee frustration when equipment is unavailable; if these schedule changes are communicated ahead of time to everyone connected with a project, the team feels like an indispensable part of its development.
Routine or preventative maintenance includes the following:
Oil filter changes
Tire rotation
Verifying adherence to manufacturing suggestions regarding loads and operating hours
Undercarriage cleaning
Pressure checks
Ensuring equipment and attachments are season-appropriate (snow tires in heavy winter storms, for example)
Fluid management and updating
Assembling new equipment according to directions
Designating certain employees to have responsibility for specific assets
Developing a routine which is available and known in the workforce
Taking care of an asset when it is healthy helps avoid reactive maintenance, which takes place when a machine suffers an unexpected breakdown. Such downtimes result in expensive overages.
Third parties might be necessary to repair specialized equipment, so decision makers might be tempted to buy unsuitable replacements quickly in order to pull a project back into its time frame.
Avoiding further malfunctions resulting from unsuitable replacements is also beneficial to worker safety.
The best part about a regular maintenance routine is that technology makes tracking each point of interest on every machine virtually effortless. Low oil alerts, appointment setting reminders, data sets for proof of regulatory compliance, and the notation of work hours are all easily tracked in the background without any employee input or updates.
6. For Optimal Use: Check Equipment Depreciation Records
With the potential exception of real estate, depreciation, or loss of value, takes place in all assets.
The heavy equipment used on construction sites tends to show damage and age quickly, because it usually moves heavy loads, endures wide temperature fluctuations, stays outside for long periods, and remains in the elements overnight.
Beginning and maintaining a database that tracks repairs and pending downtime is extremely useful. Having this information leads to wise decision-making and an easier day to day asset management.
Sometimes, companies might find themselves in a situation in which their heavy equipment is fully depreciated.
Since the value of an asset cannot depreciate below zero, stakeholders might find themselves tempted to hold on to such equipment. Nevertheless, the cost of maintaining such equipment should also be taken into consideration.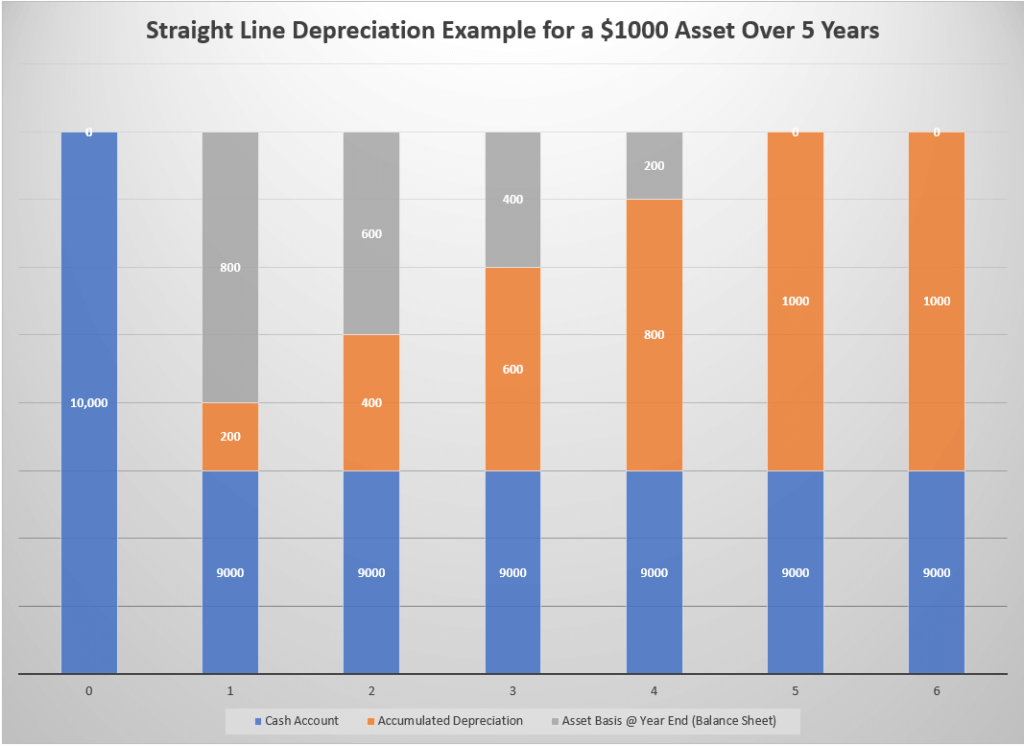 Asset management software calculates equipment depreciation automatically.
Not only is this input more accurate and more rapidly calculated than if using other methods, but it can also be quickly gathered and presented to legal entities, tax assessors, valuation specialists, and potential partners or clients.
This information is helpful in many situations, like:
asset liquidation,
proof of use and ownership,
business evaluation
mortgage refinancing.
Recommended reading: Using GoCodes to Calculate Fixed-Asset Deprecation
7. Control Access to Your Heavy Equipment
Good equipment management means establishing a protective barrier around your assets, either via a physical barricade or digital access restrictions. Not only does access control deter theft from outside forces, but it also encourages employee accountability.
Like other matters of good heavy equipment management, keeping your assets safe is a multitiered process.
For example, it's not enough to have a keypad installed on a yard where you keep equipment; it's also a basic security measure to ensure that employees, visitors, and third party contractors are properly badged and briefed on the security protocol.
Escort policies should be clearly understood as well. There should be strict and well-communicated boundaries concerning where a person is permitted, as well as when.
Here are other best practices connected with heavy equipment security:
Ensuring that physical barriers (fences, sheds, hangars, garages) are locked, appropriate, and kept in good repair
Hiring a third-party security force or appointing existing employees to take on such specific duties
Regularly changing passwords with two-entry authentication
Putting up barriers which allow security forces to see potential safety threats clearly
Establishing good relationships with local law enforcement
Regularly reviewing security procedures.
Resources allotted for security are always a wise investment, particularly where sensitive data is concerned.
8. Minimize Downtime and Make the Most of it
Effective heavy equipment management always aims at keeping downtime to an absolute minimum. At the same time, even the best constructed, most scrupulously kept plans can be upset by unexpected events or damage from such forces as natural disasters or pandemic closure.
Rather than seething with frustration in full sight of your workforce, turn the downtime into a positive change of task and pace for everyone. Keep a "downtime list" handy and update it periodically as the items change.
Such "downtime lists" can include:
Conducting inventory
Distance meetings and training
Performing preventative maintenance tasks such as oil filter changes
Catching up on or pre-filing paperwork
Through equipment cleaning
Checking in with clients
Maintaining a "get to it" task list can help increase efficiency not only during major downtime, but also in the rare loose hours between projects, or while waiting out a temporary weather closure.
9. Run Frequent Audits to Ensure Regulatory Compliance
Frequent audits of heavy equipment can help adhere to, and prove compliance with regulations. Increasing awareness of common causes of an equipment failure is the first step towards achieving this.

Sometimes local ordinances can change without a great deal of lead time; this can also apply where federal standards are concerned.
Subscribing to guideline alert services is a good idea, as is placing an employee in charge of fielding such communication. When you prioritize the remaining in compliance, no matter the frustrations involved with the ongoing task, the entire company will feel the benefits.
A Happy Life With Your Heavy Equipment
Once an organization communicates that it values the investment of its heavy equipment throughout its entire workforce, respectful and careful treatment tends to follow.
Managing heavy equipment well—from proper initial training to careful maintenance, and responsible decision-making regarding the end of its useful life—makes for a better-functioning fleet and safer staff.
GoCodes Can Help
We use QR code tags with a unique visual code that you can scan with your smartphone. When scanned, GoCodes tags provide GPS information about equipment location. With GoCodes, your heavy equipment management can be effortless.
Sign up for a free trial here.