Introduction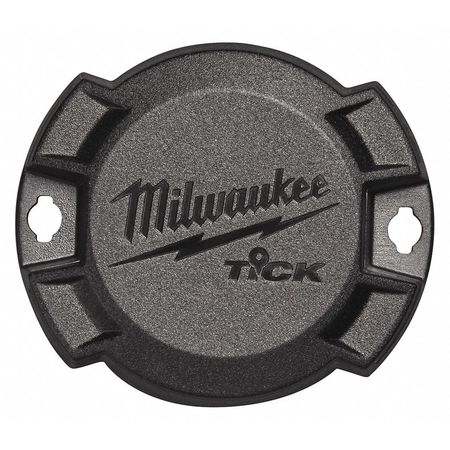 What's the number one headache shared by tool and trade companies everywhere? Yes, how to keep track of that expensive equipment which can move from site to site and person to person sometimes on a daily basis. If tracking is not done well, a company can plan for thousands of dollars of loss. In fact, companies can expect to lose (or have stolen) up to 10% of their equipment in any given year. Ouch! Moreover, there are also roll on costs to consider when equipment goes missing –  from operational delays to  introducing safety compliance risks. One missing digger does not literally mean one missing digger.
It's this headache that has motivated most tool oriented companies to abandon pen and paper and spreadsheet tracking, for a professional grade tool tracking solution. After all, managing equipment well can determine who goes boom and who busts. It is that simple –  or is it? For a company looking to invest in a solution the process of deciding what option would work best for them can be difficult. There are a bewildering range of options now available from general purpose software companies to specialist solution providers. It's like entering a candy shop for the first time and wondering whether you should choose a pick-n-mix or head over to the jelly bean selection and choose from there.
What are the options?
So what's your best bet?  The key is, to identify specific tracking systems that will best address your specific problem, while providing a compelling ROI.
Asset Tracking ROI Calculator
Quickly calculate the return on your investment in asset tracking.
​
Total value of movable equipment
$

2,000,000
0
$

2,000,000
One of the latest options to come into the market is Bluetooth Low Energy (BLE) trackers. Most people have heard of these from a consumer product called 'The Tile.' The Tile company markets specifically to consumers. People like you and me can tag and track the location of our possessions such as the iPad we took on vacation with us. This type of BLE based solutions require a proprietary smartphone app to be installed in order to setup and track where our tagged stuff is located. Simple right?
The Milwaukee Tick has applied this approach to solve tool tracking for business. In this case, the Tick is equivalent to The Tile except for the fact that the Tick has been optimized for a business application. Basically, the consumer product (The Tile) and the business product (the Tick) are like two bugs in a rug…the same, but (customer-wise) different.
Other go-to vendors like GoCodes, have developed a method for companies to track the location of that costly equipment using QR codes and smartphones. Scan your code, update information as needed and go. Each approach has its pros and cons, so how does a smart buyer like yourself choose between them?
A typical customer purchases the Milwaukee Tick tracker from prominent hardware stores like Home Depot or Lowes thinking that this device will allow them to track the locations of their tools and equipment in real-time, like industrial GPS trackers – only it doesn't. That's down to the range limitation of the trackers and the dependency on the Milwaukee app to be installed on a broad network of smartphones.
How does it work?
So how do Milwaukee Tick Trackers work? The Tick tracker is a small, black (large) button-sized device (it's not called "The Tick" for nothing!) that contains a small battery and active electronic BLE tracker. The battery is designed to last for about one year before it needs replacing, which can be accomplished even while the device is attached to the equipment. The Tick BLE tracker must be paired with the user's smartphone (like headphones and other devices) using their mobile app and is dependent on being within 100-300 feet of a smartphone that has the Milwaukee app installed. The Tick tracker can only transmit and receive information over this short range. The user's smartphone and app provide the intelligence and long range network connection to the Internet.  
The Milwaukee app is designed to keep track of information about your tools and equipment as well as their last known location based on when the Tick device was able to connect last. So in many ways it's similar to other asset tracking apps but with a small intelligent tracking device that can communicate over short distances. 
What about QR codes?
How do QR Code Trackers work? In comparison, QR code based tool tracking solutions use QR code tags that work with any smartphone which enables the location of the tool to be updated every time the QR code is scanned. Some solutions can work with any QR code scanner and others require the vendor's app to be installed. You may not know it but it's likely your smartphone already has a QR code scanner embedded in the smartphone software. For example all modern iPhones will automatically scan any QR code that appears in the camera viewfinder. There's no app to install and no settings to update – how cool is that?
When a person scans the QR code, the location of the smartphone is used to update the location of the asset since all scans are performed within a few feet of the tool. Solutions like GoCodes combine  this feature with a rich tool and equipment tracking solution that also captures the location of the tools when scanned. 
Which option is best?
So which option is the one for you? Using the Milwaukee Tick for tracking tool location offers a win in that there's no need to actively scan the tool to update the location. So long as the user has the Milwaukee app installed and is within 100-300 feet of the tracker, the location will automatically be updated. If other team members also have the app installed too, then their smartphones can form a network of devices which can receive the locations of the Tick trackers and update the locations. 
The challenge of this tracker is that once the Tick is out of range  of a smartphone app, your assets become  invisible until they come back into range of the app again. This becomes a problem for example, if a person steals a tool. Once the tool is gone, the location is no longer captured which means the Tik is not ideal for reducing the likelihood of stolen tools. And while someone else may have a smartphone with the app installed the chances that it's installed and running within 100-300 feet of your stolen assets is probably small.
What's the bottom line $$$
So what about cost? While the Milwaukee Tick seems cheap – just $3-4 dollars per Tick –  when you're looking to manage a large number of tools the cost can quickly add up. Compare this with a QR code solution which costs around $1 annually per item and the math doesn't add up. You could end up spending 3 to 4 times as much on an active tracking solution like the Tick as opposed to a QR code solution.
And of course, costs don't end there. When considering the Tik, it is necessary to budget for the need to test and replace batteries annually. For hundreds of items this could take time and commitment. Why? I don't know about you, but replacing the batteries in my home smoke detector (why do they always fail in the middle of the night?) takes more than five minutes. So, factor in the cost of the person who will have this thankless task to complete. I think we can safely say that this aspect of the Tik is a buzz-kill!
So where do you go from here? The Milwaukee Tick trackers are a nice addition to the Milwaukee One-Key tool tracking solution and work great if you are already a Milwaukee tool customer and plan on purchasing their tools on an ongoing basis. Also, if you're looking for a way to track nearby tools with your team it could be a great choice for your company. On the other hand, if you're looking to track a wide range of types of equipment and need a comprehensive solution that's way more affordable, then a QR bar code solution like GoCodes could be the way to go. The best news of all? Today you have fantastic asset tracking choices, and when money is tight and tool tracking is a priority, that is a win for you and your wallet!